What is WorkScore™?
What is WorkScore? The blue bar next to each of the jobs indicates how well your profile matches with the job position. To see WorkScore scores you need to complete your profile at least to 80%.
For best matches we recommend to fill as much as you can, up to 100%. You can apply to all jobs, although jobs with higher match percentage are most relevant to your skills, education and background. Even with a low WorkScore percentage, if you really like the job then it still could be a right job for you!
for industry
Banking & Finance
Upload your resume.
Get found by the Employers.



Experience:
1 year required
Skills:
Good Communication Skills
Plan sourcing channel / recruitment strategies to respond to company policy.
Execute recruiting to attract candidate and evaluate qualified candidates accord company standard.
Maintain relation potential candidates and past applicants for future staffing needs.
Organize recruitment events to be employer branding.
Research and recommend new recruiting trend or Sourcing tool for develop recruitment team in Job market.
Thai nationality, 25 - 30 years.
Bachelor s degree in any related field.
1-3 years experience in HR Recruitment or Related position.
If there are knowledge of Banking or IT, will be advantage.



Experience:
2 years required
Skills:
C#, Web development, Web Services
Design, develop, test, deploy, maintain and improve software.
Manage individual project priorities, deadlines and deliverables.
Co-operate with team in estimation effort, developing a plan/schedule, and performing tasks according to set plans and deadline.
Research new technologies for on-demand needs and requirements of the product.
Bachelor's Degree in Computer Engineering, Computer Science or a related field.
At least 1years experience in Java web application development.
Experience with RDBMS coupled with a solid understanding and experience with SQL.
Experience with Web Services (including SOAP, XML, XML Schema, JSON, REST).
Experience with Maven, SVN, Junit.
Hands-on experience with web technologies and frameworks (e.g. Spring Framework, Apache Struts, Hibernate, HTML5/CSS3, JavaScript).
Good design and programming skills with Java / Golang.
Good analytical and problem solving skills.
Good command of spoken and written English.
Good team player, interpersonal and communication skills.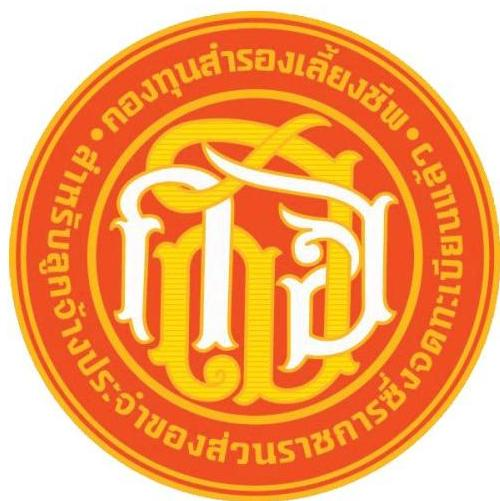 Experience:
No experience required
Skills:
High Responsibilities, Energetic, Service-Minded
ลักษณะงานที่ปฏิบัติ.
รับหนังสือ เอกสาร ของคณะกรรมการ หน่วยงาน สมาชิก บุคคลภายนอก ที่ส่งมายังสำนักงาน และลงทะเบียนในสมุดรับเอกสารเสนอผู้จัดการสำนักงาน และเรียงเก็บเข้าแฟ้มเมื่อได้รับหนังสือ เอกสาร คืนมาให้อยู่ในสภาพเรียบร้อย สะดวกต่อการค้นหา.
จัดส่งหนังสือ เอกสาร ให้คณะกรรมการ หน่วยงานหรือสมาชิก กสจ. และลงทะเบียนหนังสือออก.
จัดลำดับเวลาและสถานที่ให้เจ้าหน้าที่ส่งเอกสารเพื่อจัดส่งเอกสารให้คณะกรรมการ หรือหน่วยงานที่เกี่ยวข้องให้ทันกำหนดเวลา.
ดูแลอุปกรณ์เครื่องใช้สำนักงาน ให้อยู่ในสภาพดีใช้งานได้ รวมถึงการเสนอซ่อมเมื่อชำรุด.
เสนอจัดซื้อพัสดุ ครุภัณฑ์สำนักงานตามความจำเป็นโดยปฏิบัติตามระเบียบว่าด้วยการพัสดุ.
ควบคุมการเบิกจ่ายพัสดุสำนักงาน กสจ.จัดทำรายงานพัสดุคงเหลือและการสั่งซื้อเสนอผู้บังคับบัญชา.
ทำทะเบียนครุภัณฑ์สำนักงาน และตรวจนับครุภัณฑ์ทุกสิ้นปี เพื่อตรวจสอบกระทบยอดความถูกต้องกับเจ้าหน้าที่บัญชีและการเงิน.
ควบคุมทะเบียนวันลาและค่าล่วงเวลาของพนักงาน กสจ.รับโทรศัพท์เข้าของสำนักงาน และโอนสายโทรศัพท์ให้กับพนักงานที่เกี่ยวข้อง.
ปฏิบัติงานอื่นๆ ตามที่ได้รับมอบหมาย.
ประกาศนียบัตรวิชาชีพชั้นสูง (ปวส.) หรือเทียบเท่า ทางด้านบริหารธุรกิจ หรือสาขาอื่นที่เกี่ยวข้อง.
บังคับบัญชา.
ผู้บังคับบัญชาโดยตรงคือ ผู้จัดการสำนักงาน กสจ.
ผู้บังคับบัญชาในกลุ่มงาน คือ หัวหน้ากลุ่มงานบริหารงานทั่วไป.
ความสามารถ/ทักษะที่ต้องการ.
มีความรู้ด้านระเบียบงานสารบรรณ งานธุรการ.
มีความสามารถในการใช้เครื่องคอมพิวเตอร์.
มีความรู้ในงานด้านระเบียบพัสดุ.
มีมนุษยสัมพันธ์.



Experience:
No experience required
Skills:
Compliance, Financial Analysis, English
Compliance Officer.
A Compliance Officer is knowledgeable about governmental and financial regulations and laws, oversees the AML/KYC Program, functioning as an independent and objective body that reviews and evaluates compliance issues/concerns within the organization. This position will be accountable for the development, implementation and maintenance of the company s AML program; for the analysis and management of AML and Terrorist financing risk, meeting regulatory obligations in a timely manner, and the proactive implementation of best practices and improvements to the assurance framework.
Researches, assesses, implements, and manages the areas of financial services regulations and laws and procedures, consumer protection, and public interest laws..
Support the team to ensure compliance with anti-money laundering policies and regulations..
Work closely with the front line staff in overseeing compliance procedures and advises on risk management.
Maintain and put in place sound KYC/EDD frameworks and ensure ongoing monitoring and review.
Ensure that operational processes are sufficient, documented, and implemented such as fraud monitoring, customer due diligence, AML investigation workflows and case management, KYC/EDD, correspondent banking, transaction monitoring, and suspicious activity reporting.
Bachelor s degree in Law or related field.
Shown extensive leadership and team work experience.
Understanding of AML concepts.
0-2 years experience as a business analyst in the banking and AML industry.
Good command in English both writing and reading.
Good organizational skills, ability to prioritize, manage multiple tasks, adhere to strict deadlines.
Passionate about financial inclusion.
A track-record of getting things done - drive, ownership and execution are core to our culture at coins.co.th.
Send me latest jobs for
Banking & Finance