Connecting people with jobs and companies they love.
A Modern Career Marketplace
Connecting companies with white-collar talent through data science and transparency.
WorkVenture was established in 2015 as a modern career marketplace in Thailand and better alternative to outdated job marketplaces.
WorkVenture has since been backed by leading Thai angel and corporate investors with over $4 million in funding and is one of the fastest growing HR companies in South-East Asia.
We are driven by technology to make recruitment faster and more effective for both employers and candidates, utilizing algorithmic job matching and suggestions.
We help companies of all sizes to hire relevant talent as well as for companies to build their employer brands by advertising their organisations and jobs to a large community of professionals through a network and database of over 500,000 people each month.
Hire your next candidates and build your employer brand with us.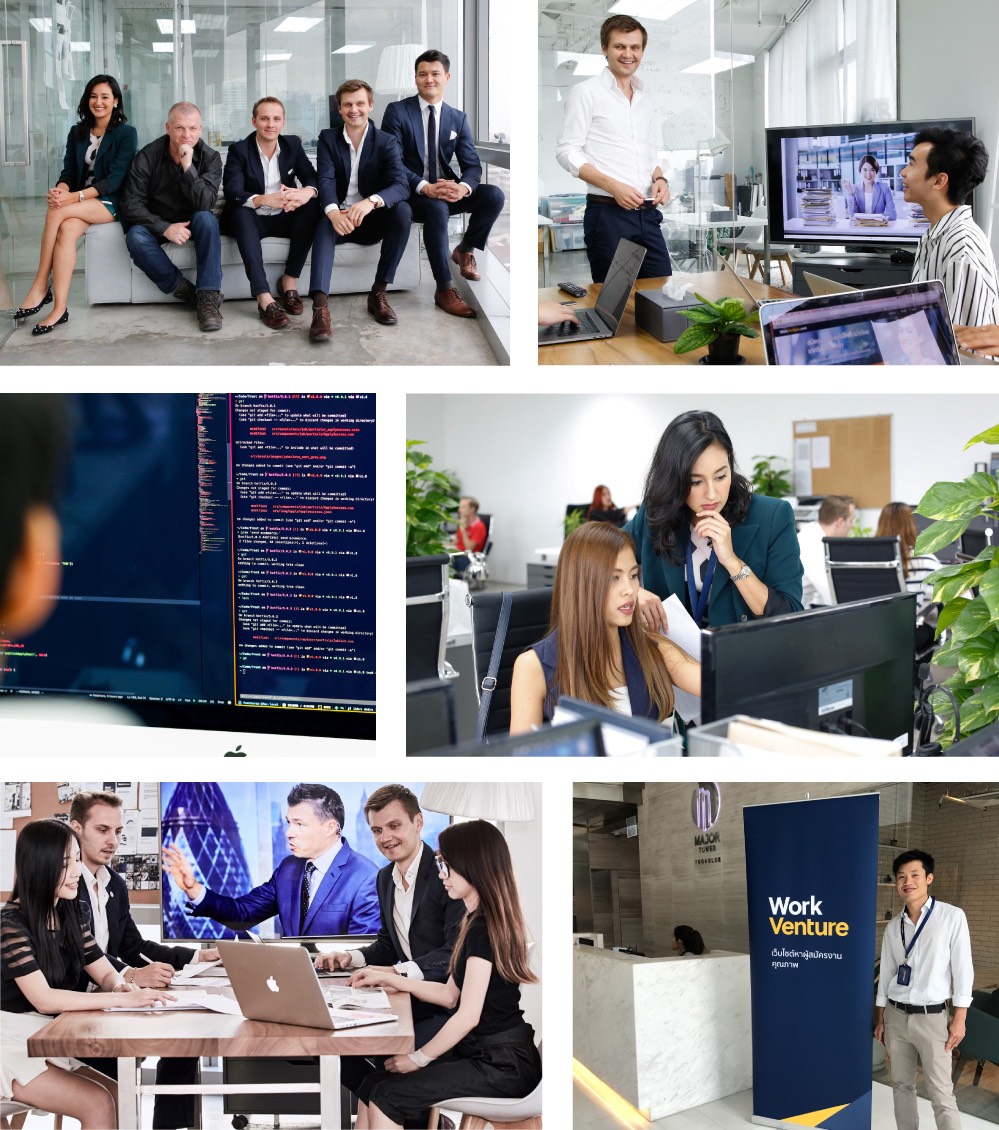 Hiring for leading companies in Asia