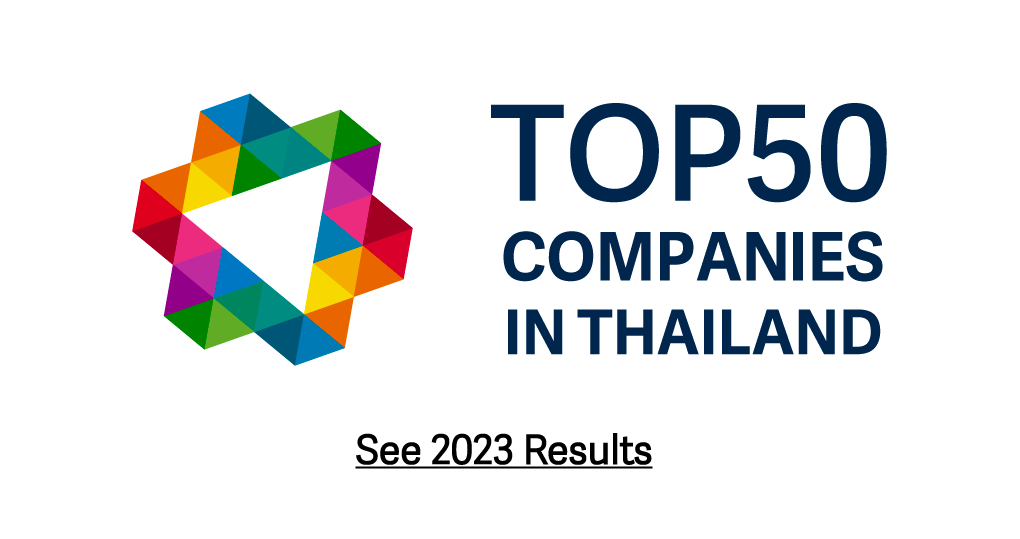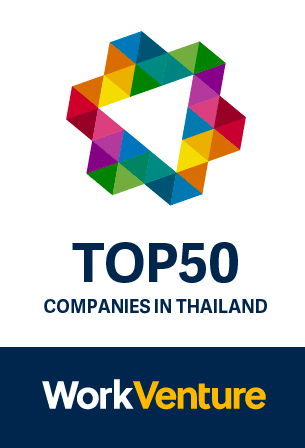 See 2023 results
Employer Branding Strategy
and Services by WorkVenture
We build great Employer Brands.
Our Employer Branding services include production of videos, photography and digital Employer Branding marketing campaigns.
Our Employer Branding projects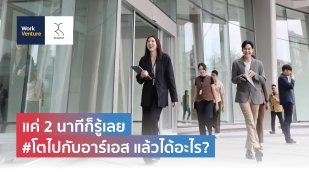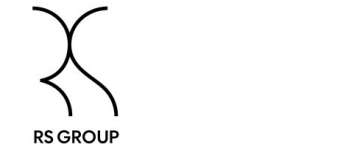 Revealing the story #GrowingupwithRS (#โตไปกับอาร์เอส) what did you get? A huge company that is always ready to embrace change in order to better every aspect of people's and pets' lives. Despite the fact that RS began as a legend in Thailand's leading entertainment industry. However, the organization can now be transformed into a model leader of "Entertainmerce" with many affiliated businesses and brands, including media and entertainment businesses, such as RS Music and RS Multimedia, and commerce businesses, such as RS Livewell and RS Pet all, which are driven by more than 1,300 employees with expertise in businesses that vary by working in the style of thinking and doing like a Entrepreneur.
read more
See Video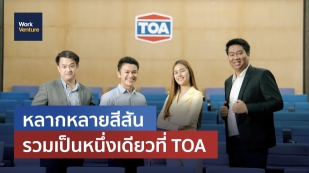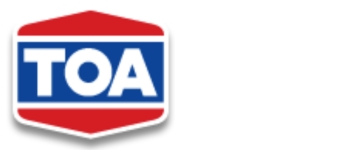 TOA employees were invited to share their experiences working in this colorful company. Both the color of joy, the color of possibility, and the color of warmth as well as color of inspiration. Colors can be used to produce magnificent works of art. Similarly, TOA understands employees with varying needs. As a result, everyone is encouraged to live together as a happy and beautiful organization. TOA is ready to push you to achieve your maximum potential, no matter what your demands are. To endlessly satisfy the many potentials of personnel.
read more
See Video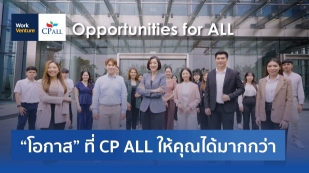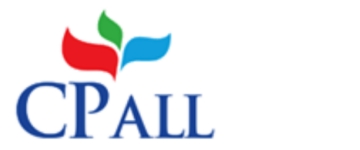 CP ALL takes you on a journey to explore a work environment where your daily routine is more than just work. It's a work style that empowers you to venture beyond solo efforts – a team ready to support you. It's more than just a job; it's an opportunity for diverse experiences and growth. Here, we care for everyone working together, embracing challenges and sharing the good with society.
read more
See Video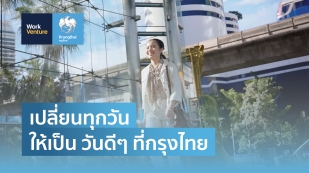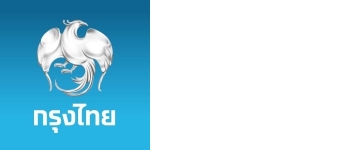 Explore the world of working with Krungthai Bank in this video, which can turn your workday into a "good day" where you may realize your full potential regardless of your generation. Because you will have the opportunity to work with very talented people from many different fields, develop yourself, endlessly expand new knowledge, and grow with the organization every day with good benefits that answer the lifestyle needs of personal life and work life in every dimension for employees. More than that, at Krungthai, you will be proud to have played a role in making Thai people's lives better than they were before.
read more
See Video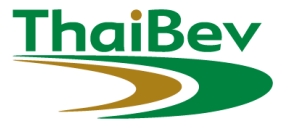 Thaibev, ASEAN's leading beverage and food company, invites you to experience a multifaceted growth opportunity. We create a platform for every employee to fulfill their full potential by providing chances for career growth, learning, skill development, and capacity building. Join us as we expand as an organization, where you can build strong networks and relationships while also contributing to the benefit of the community and society.
read more
See Video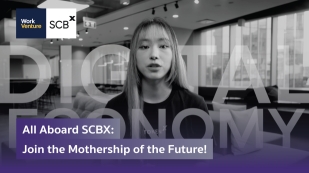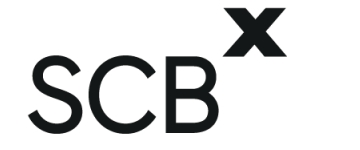 That's why we're so excited to introduce you to SCBX, the flagship of the future. They're on a ground-breaking mission to create a new world—a digital domain where everyone, from the aspiring entrepreneur to the local trader, may navigate financial seas with ease. It's all about incorporating innovation into daily living while still caring for our planet.What is your name? Are you an innovator? A daydreamer? A doer? Whoever you are, there is a place for you on the SCBX adventure. They're on the path to a digital future that's closer than it looks.
read more
See Video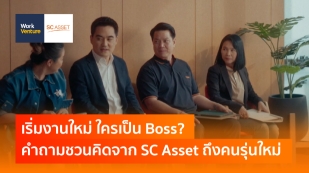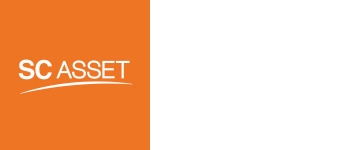 SC Asset is the number one real estate business in which young people wish to work, according to the WorkVenture Survey. Finally, they opened up a new dimension in job interviews by bringing in young individuals who dare to talk, dare to think, dare to ask, and dare to do, to sit and interview bosses and senior colleagues in the workplace. To provide them with a clear response as to whether this is the ideal workplace for them. Because a good job isn't simply about a decent salary or fantastic benefits. However, in actual working life, managers and coworkers are key factors that they must deal with every day, which makes you desire to work for a specific company. WorkVenture would like to take you on a journey to discover what the younger generation expects from their bosses and coworkers. In this video, you get to select whatever organization and supervisor you want to work for. The moment is here!
read more
See Video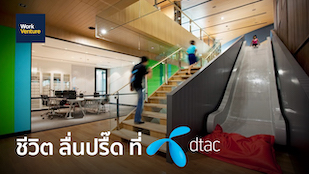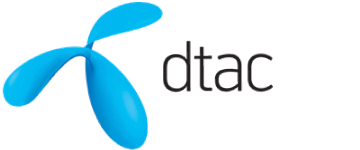 Dtac, as one of the leading telecommunications companies in Thailand for all generations, reached out to WorkVenture to deliver an external Employer Branding campaign. The comfortable and friendly working spaces and environments attract a high volume of candidates to work at Dtac. The office is designed for freedom of employees to share their ideas in the open spaces. Employees see Dtac as their second home instead of just a place to work at. Dtac imploys technology making working here easier for employees. WorkVenture helped to craft and showcase a typical 'day in the life' of an employee at Dtac as well as numerous benefits that they offer, including the accessible location in the middle of Bangkok. The Employer Branding campaigns effectively delivered results of strengthening Dtac as an employer of choice.
read more
See Video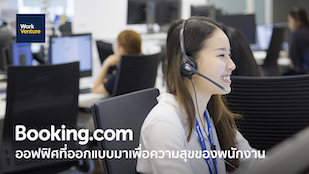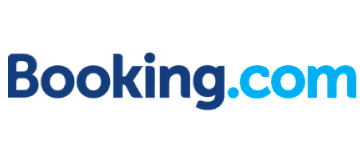 Booking.com as a leader of online travel booking services asked WorkVenture to build an extensive Employer Branding campaign to strengthen the recruitment strategy for employers through showcasing the company and boost its attraction for potential candidates. Certain areas of employment, such as customer service, can be hard to fill because of very challenging working conditions they are often associated with. Booking.com believes that the best service starts with the happiness of each employee. The company extensively supports creativity at the workplace and comfort in the office. You can always feel the familiarity here and the workplace politics is low. We used this opportunity of highlighting Booking.com's modern and attractive workplace to showcase its advantages over top companies laying the path for Booking.com to be known as a leading global employer. The digital Employer Branding campaigns effectively delivered great results for Booking.com to fill their Bangkok based customer service roles.
read more
See Video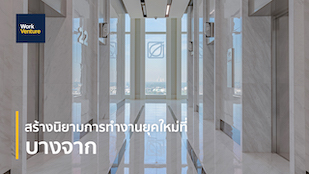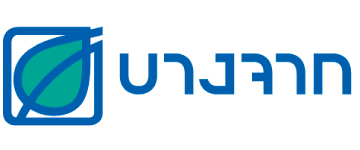 Bangchak has been around for many years in Thailand as the 2nd largest oil & gas company and wanted to rejuvenate their corporate image and to attract a new generation of employees with the focus on the Work-Life Integration for employees. Bangchak has flexi-hours and flexi-mobility for employees for the convenience of their employees. Facility at Bangchak is second to none as it has the gym, library, and other areas for employees to freshen out their minds after long hours of work. The benefits do not only cover you but also your family members as well. WorkVenture brought out the potential Bangchak had as an Employer of Choice among new generations and produced materials for both the company's internal career page and external brand assets to show the company's ability to differentiate itself from its competitors, highlighting the working environment and unique benefits. Through this Employer Branding campaign WorkVenture delivered the campaign with over 400,000 views to effectively convert and hire hard to find new generation engineers and to communicate on the refreshed corporate image of the company
read more
See Video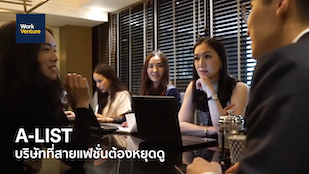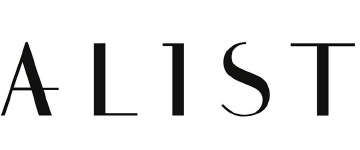 A-list is a leading high-fashion distributor and retailer, working with global brands such as Chloeé, Jimmy Choo and Valentino. A-list is the absolute answer for those fashion lovers or who have passion for fashion. A-list's organization image is an outstanding employer who cares about the employer's work-life balance and thoughts. A-list holds rooftop parties for employees after work hours. Working at A-list is full of colours and inspirations as all employees are to be trained to be at the global standard level. A-list trusted WorkVenture to help them strengthen their corporate values. Employees will have a chance to meet celebrity and well known PR companies during A-list's events. The company needed to enhance its position as a well known employer, WorkVenture helped with improving the corporate image and EVP by producing an Employer Branding video to showcase real working life in the company throughout different divisions - effectively attracting leading talent from the fashion and design industries.
read more
See Video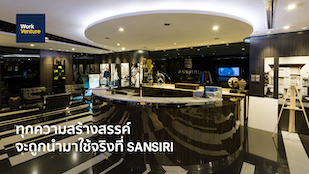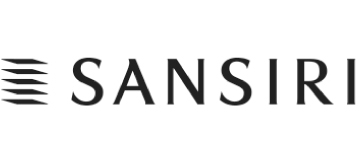 Sansiri is well-known as the leading real-estate developer in Thailand, yet has been relatively unknown as an employer. Sansiri realized that it has to update their EVP and strengthen their corporate brand as an employer. Sansiri doesn't have vacations in developing their employees. and let their employees freely voice out their opinions. Sansiri believes that all opinions are matters and could be used to make Sansiri a better place for everyone. WorkVenture's challenge was to raise awareness for Sansiri as an Employer of Choice and to attract new talent through Thailand based Employer Branding marketing campaigns. Sansiri shows that every opinion is valued as the company itself believes that in order to grow, one must dare to think differently. With WorkVenture's solutions, Sansiri is able to attract more talented candidates and is known as one of the best workplaces in the real-estate industry.
read more
See Video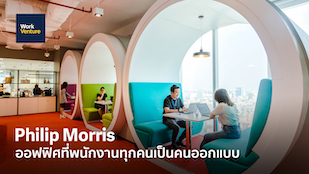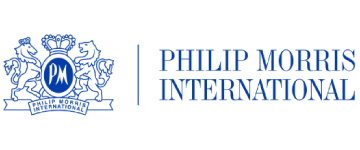 Philip Morris's corporate brand as an employer is not that well-known for the candidates, although being a successful and well-established company. WorkVenture was able to draw attention to the positive aspects of working for Philip Morris by showcasing the high level of workspace and the kind of work environment they offer as these aspects still remain important to a leading talent. WorkVenture believes that Philiop Morris could be the Employer of Choice once the Employer Branding Strategy service has been delivered! The office provides solutions for many candidates as the workplace is diversified with a multinational firm's atmosphere, employees receive training to be a leader, and employees are given the opportunity to work at different product lines or overseas. With WorkVenture's consistent strategic branding solutions, Philip Morris was able to show all the benefits of working with them, including the option to work remotely every Friday, and improved the effectiveness of their recruitment pipeline. Philip Morris put trust in us to strategize the corporate identity of their employer brand, what about your corporate?
read more
See Video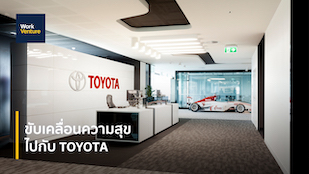 Toyota remains an Employer of choice due to its long withstanding reputation of taking outstanding care of their employees. Toyota has clear principles and an organized system with effective technology which makes working at Toyota easier for all employees. Toyota does not only train employees but ensure that all employees' ideas will be considered. WorkVenture aims to deliver these corporate core values to those targeted outstanding candidates. The main challenge for Toyota was to maintain their position among young and dynamic engineering talent. WorkVenture made sure to take this issue on board when formulating the recruitment strategy and producing Employer Branding direction for this campaign. We angled the Employer Campaign to attract and hire top engineering talent that would be a perfect match for the roles they need.
read more
See Video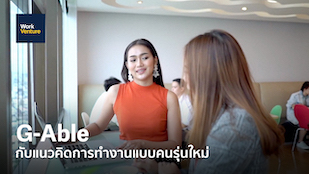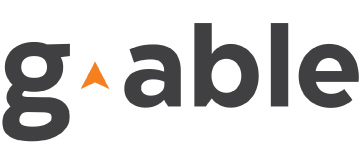 G-able, the leading IT solutions provider, is required to raise corporate awareness of their company and to attract talent that would be a good cultural fit for the company's environment and vision. G-able believes in positivity and being active in the digital world. There are many talented technology experts in the company with their specialities on Big Data, Modern Marketing, Cybersecurity among other solutions that bring the company into the complete Digital Transformation. With the type of business, G-able also found it hard to fill and hire the needed IT talent. WorkVenture worked alongside G-able to profoliate the employee identity such as the type of working environment and exciting company culture they offer, successfully directing IT talent to choose to work and with the company over others.
read more
See Video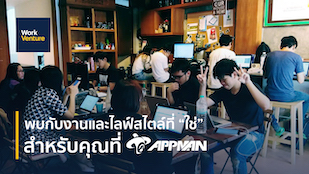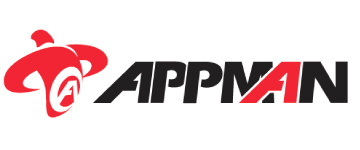 Mobile development company Appman showed through this Employer Branding campaign that not every workplace believes in the concept of "work smart, play harder" and needed to promote their company and also show the company's work environment. Appman's corporate culture will eradicate your boring afternoon and will be replaced with active sessions of sharing ideas no matter which generation you are. Appman gives opportunity to candidates who just found out they are passionate about technology but don't have a related degree. WorkVenture encouraged the company to demonstrate its unique qualities to give a real representation of its tech employees and management style. This allows potential tech candidates to decide for themselves if they are a good cultural fit for the company lifestyle and culture. The Employer Branding campaign helped the company to significantly reduce recruitment and sourcing costs for IT talent.
read more
See Video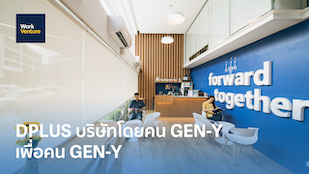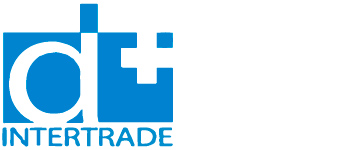 D Plus, a fast moving mobile accessory distributor wanted to bring awareness on the benefits and workspace it offers to its talent. Albeit being a small company, they nonetheless invest highly in their employees and wanted to brand themselves as a fast-paced and fast-growing employer brand, successfully hiring leading talent in the market. WorkVenture helped through extensive Employer Branding campaigns and strategy in shining D Plus's corporate culture, strengths and positioning.
read more
See Video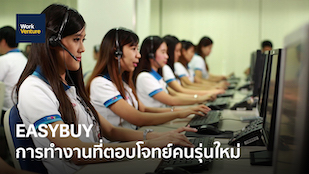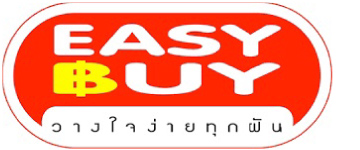 EasyBuy sees the importance of every employee. EasyBuy built their Employer Value Proposition around giving opportunities to their employees to grow together with the company. The organization wanted to showcase their Employer Brand, the consideration they have their talent and benefits provided by the organization. As a large organization video was a very cost-efficient solution for them to communicate their position and organizational values to a very large yet strongly targeted audience. Through this Employer Branding project, EasyBuy is becoming one of the most attractive workplace for potential candidates.
read more
See Video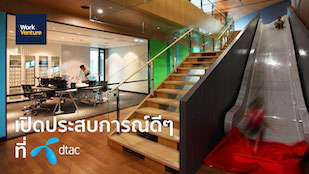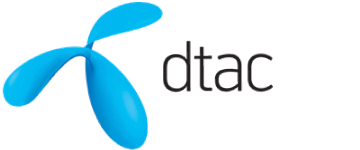 Dtac wanted to effectively implement internal communication through interactive Employer Branding content - to distribute awareness of internal activities done for employees. Not only does Dtac help employees to develop hard skills, Dtac also trains the people for soft skills as well. Dtac believes that a person's ability should be ameliorated and a person's capability can always be enriched. WorkVenture recognized how much resources Dtac has put into developing their employees and career development programs. WorkVenture also understands how Dtac is ready for the new digital age of work. Dtac wants to differentiate themselves by supporting and strengthening the talents of each employee. WorkVenture plays a part in building Dtac's employer branding through video promotion, helping to build internal values company-wise as well as benefit from external awareness of being employee driven organization.
read more
See Video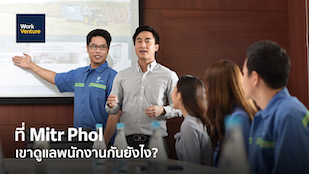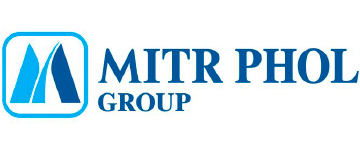 Mitr Phol as the no.1 sugar manufacturer in Thailand, stated that one of the key drivers that makes them one of the best employers for Gen Y is their consistency in developing their workplace. Mitr Phol had won the Best Employer Awards: Best Employer 2016 and Best Employer for Gen Y. The company cares for their employees and opens the door for opinions from different levels. The company, however, has gone through generation change in recent years, so WorkVenture was there to help them through HR Change Management and Employer Branding campaigns to realign their position in the South-East Asian market.
read more
See Video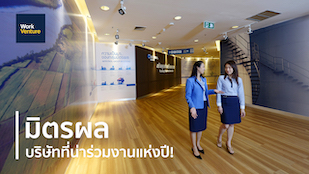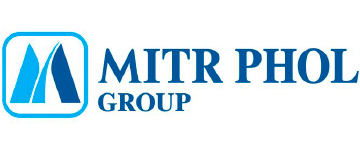 Mitr Phol deeply cares about leadership for both employers and employees. Thus, the company takes really good care of their employees plus the corporate culture that drives the company growth. After working with WorkVenture on a number of Employer Campaigns over 3 years, Mitr-Phol was awarded the position of being one of the leading employers in Thailand by an external authority two years in a row. With its outstanding leaders within the company, Mitr Phol grows larger and larger every year. WorkVenture built video campaigns around their achievement to communicate the message directly to candidates, further increasing their attractiveness to top talent.
read more
See Video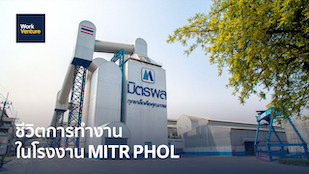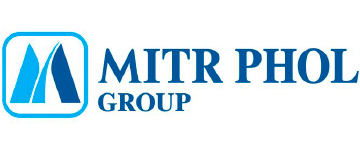 Mitr Phol has operations throughout Thailand and has unique talent needs for different locations. The Company's corporate identity is not only a company that does only good deeds through their Corporate Social Responsibility projects, but also known as an excellent employer who takes best care of employees like real family members. Hiring White Collar roles, especially laboratory and engineering roles for manufacturing environments is highly challenging in the market, especially for out of city locations. WorkVenture built a highly successful Employer Branding video campaign to highlight the many benefits of working in out-of- town manufacturing locations, significantly reducing the overall HR budget for hiring qualified talent, and demonstrate why Mitr Phol is an unstoppable growing company.
read more
See Video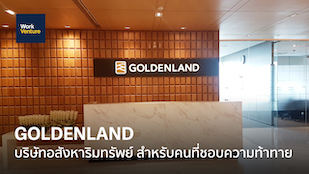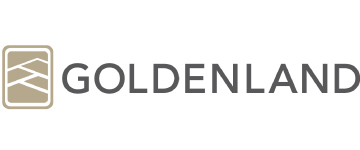 Goldenland is one of leading commercial real estate companies in Thailand and wanted to communicate its corporate core values and new offices to middle and senior management. Goldenland believes in all-round development of each employee. To correspond to the needs of the challenge-lovers employees, Goldenland came up with an idea of Work smart, Play hard, and Celebrate Together; you will always feel inclusive here. Through production of Employer Branding video and highly targeted and industry specific targeting they were able to attract hard to find senior talent to organically join their organization.
read more
See Video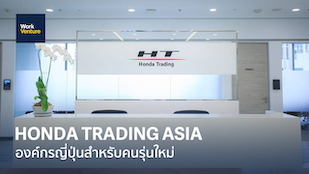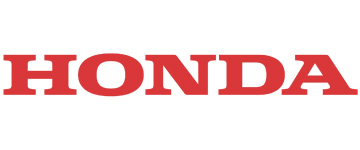 Honda Trading wanted to share their Japanese working style and corporate values which contradict what people think of when through of the company.. At Honda they know that the working environment has a genuine impact on the well-being of employees. The style of work is a mixture of local style and Japanese style which is called "the Modern Japanese Style" by the corporate. The working environment does not cause the employee additional stress leading to a more creative workspace. WorkVenture helped produce an Employer Branding video along with hyper-targeted campaigns that effectively communicate the Modern Japanese workplace at Honda, creating a comfortable working atmosphere which brings a clear flow of communication within the organization, positioning Honda among the leading Japanese employers in Thailand.
read more
See Video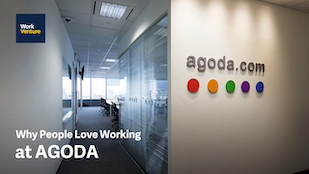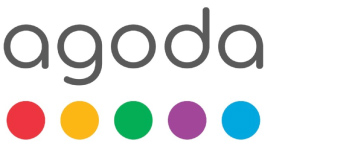 As the globally leading travel and hotel reservation platform in the world, Agoda is hiring at a very large scale on a global scope. The company required end-to-end planning and delivery of recruitment results through a global Employer Campaign to bring in the best talent for all of their departments throughout the world, most importantly for English speaking roles, for their existingly international organization. Thus, it is very important to position with a solid Employer Branding strategy. The flat organization and global organisational values of Agoda really shouts out to the new generation of international candidates. WorkVenture delivered an Employer Branding video campaign to a global and local audience, increasing the daily incoming talent pool size by a multiple factor.
read more
See Video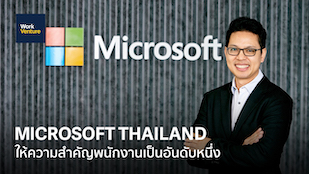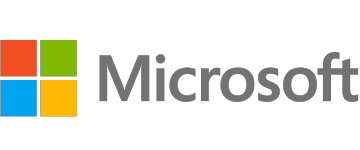 "Empower every person and every organization on the planet to achieve more" is the major mission of Microsoft implying excellent teamwork is a significant factor for Microsoft to create life-changing innovations that impact a better life of their employees.The corporate culture and the corporate values are very unique. Microsoft really focuses on their people. Microsoft's internal social network is given to employees to share knowledge and experience among themselves leading to a better person as an employee can hone additional skills. Also, awards for employees are given annually as well. WorkVenture worked closely with the Microsoft team to communicate their global Employer Value Proposition and to foster core values to senior level talent, both for internal and external Employer Branding goals, as well as to maintain their position of an Employer of Choice in Thailand for senior technical and IT careers.
read more
See Video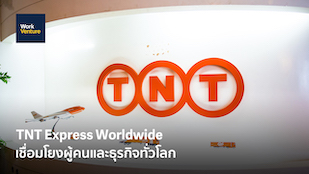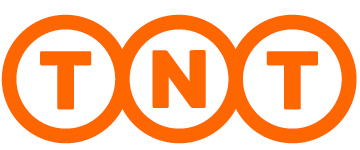 TNT became a part of the FedEx's family in 2016 and has been one of the world's leading logistics companies for 73 years, with a great atmosphere, friendly co-workers and the "People Network" slogan, aimed to become a company that everyone wants to work with. TNT ensures candidates that they will receive amazing training sessions with professionals who have been in the transportation industry for so many years. Also, TNT employees get the opportunity to work cross teams to gain more knowledge and experience to be able to grow with the company. TNT wanted to communicate their operations and organization through a Corporate Branding driven video to drive Employer Branding initiatives of highlighting their heritage and opportunities for talent in the South-East Asian markets.
read more
See Video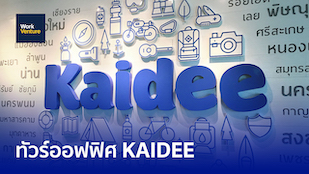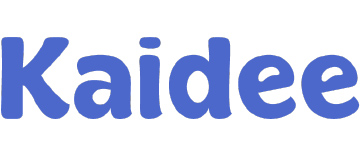 Kaidee, a leading second-hand marketplace in Thailand wanted to share its story as a great employer in order to attract candidates that generally would choose a corporate over a startup career. Kaidee is an exemplary employer due to a home-like working environment and the culture that allows employees to express oneself freely. There are no walls between the seatings to allow ideas to flow easily and freely. A kitchen and a playroom at Kaidee allow employees to fully relax and bring out their creativity inside themselves. Kaidee divides their workplace concept into 3 areas which consist of "work" which stands for a good office environment for employees. "Eat" stands for a comfortable eating area like home. "Play" stands for relaxing activities between serious working hours. WorkVenture effectively shared and positioned Kaidee as an awarded and recognized as Employer of Choice.
read more
See Video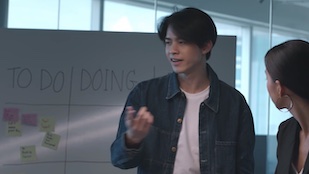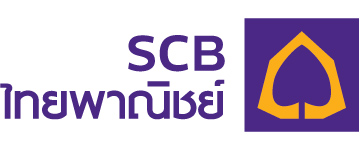 SCB's is a well-known Corporate Brand in the banking and finance industry in Thailand. The Company focuses on developing their people and giving opportunity to let the employees be at their fullest potential. SCB also underlines their focus on working in teams. SCB believes that talented employees working in teams will bring out success for the whole company. By audience definition and digital campaign strategy for their Employer Branding video, we communicated their core message of sharing ideas and experiences between different position levels. WorkVenture recognized the unique Corporate Identity and used this to direct the Company's destiny in strengthening their recruitment strategy through Digital Recruitment Marketing campaigns.
read more
See Video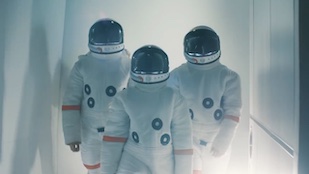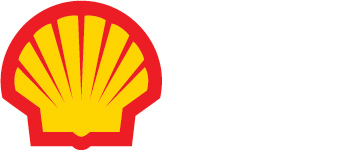 Shell is a leading global energy and petrochemical company with expertise in the exploration, production, refining and marketing of natural gas and oil. Shell makes an advantage of today's advanced technologies with employees who share the same corporate goal which is to build a sustainable energy future. At the same time, Shell has an organizational brand as a firm which has good working space, supportive colleagues, and unstoppable career growth. Shell trusted in WorkVenture's services and experience of building employer brands to bring out the core corporate values at Shell. WorkVenture showcased the company's EVP or Employer Value Proposition of Shell to bring out shared-value candidates by providing Digital Recruitment Marketing Services to deliver results both in terms of highly targeted reach and awareness as well as actual recruitment conversions!
read more
See Video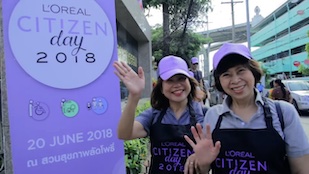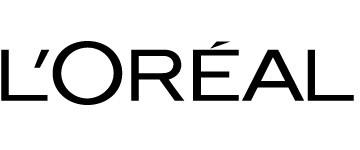 L'Oréal is an international beauty brand that is famous among employees. The corporate image of L'Oréal is very positive. At L'Oréal, all employees' ideas are not only heard but valued and they also make a concrete difference here. Moreover, L'Oréal stresses the importance of doing good deeds to bring happiness to their talents and their customers. The recruitment mission of L'Oréal is to attract candidates who always aim to be a better self leading to the success of the company. WorkVenture was asked to pull out the key corporate attractions of L'Oréal as an employer to induce high quality candidates through video and other online media channels. WorkVenture proved that the Digital Recruitment Marketing Services drove not only a higher number of targeted reach and awareness, but also a higher number of recruitment conversions from application to successful hires.
read more
See Video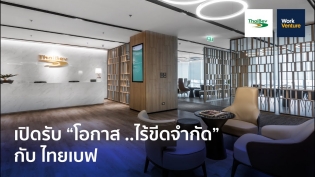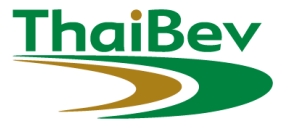 ThaiBev was established in 2003 to consolidate a number of leading spirits and beer businesses in Thailand belonging to our founding shareholders and other investors. In 2006, we registered ThaiBev's listing on the Singapore Exchange ("SGX"), and subsequently expanded to the non-alcoholic beverage and food sectors to diversify our product portfolio, enhance logistics efficiency, and mitigate business risks. Today, ThaiBev is not only Thailand's leading beverage producer, but also one of Asia's largest beverage producers. Our business consists of four segments - spirits, beer, non-alcoholic beverage, and food.
read more
See Video
Interested in Employer Branding solutions?
Contact us with your questions.
Learn how we can help you build your Employer Brand.