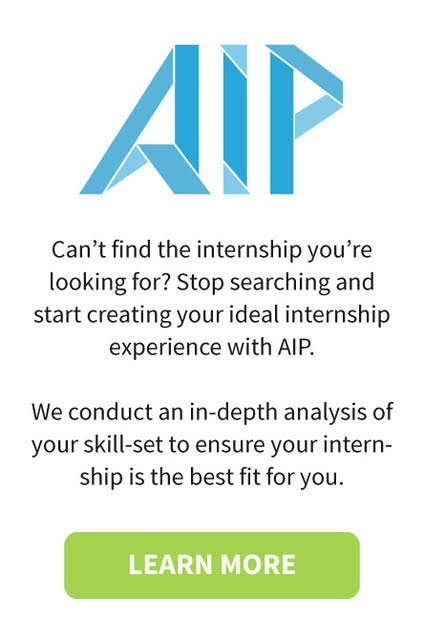 What is WorkScore™?
What is WorkScore? The blue bar next to each of the jobs indicates how well your profile matches with the job position. To see WorkScore scores you need to complete your profile at least to 80%.
For best matches we recommend to fill as much as you can, up to 100%. You can apply to all jobs, although jobs with higher match percentage are most relevant to your skills, education and background. Even with a low WorkScore percentage, if you really like the job then it still could be a right job for you!
Upload your resume.
Get found by the Employers.



Experience:
No experience required
Skills:
Business Statistics / Analysis, English
This internship is going to be a learning experience and an opportunity to build professionalism. Doing the given responsibilities will enable candidates to better understand the influence of investment banks and other financial institutions on various businesses. To add, candidates will also be assisting with the ongoing projects. This gives a more hands-on experience.
Candidates will have to:
Analyze and interpret various industry trends in Financial and non-financial markets in Thailand.
Assist in making proposals and value propositions to the clients.
Assist in business development and marketing plan to achieve new targets.
Help in developing and analyzing company database.
BBA programs majoring in either Finance or Economics.
A team player with effective communication skills.
Proficiency in MS Word, MS Powerpoint, and MS Excel.
Self-motivated and proactive attribute.



Experience:
No experience required
Skills:
Adobe Photoshop, Adobe Illustrator, Adobe InDesign, Sketch
GoWabi is seeking a creative, thoughtful, and well-rounded graphic designer who will be responsible for creating designs for digital and print. You will collaborate with our Marketing and Product teams to build and launch marketing campaigns that promote products/merchandises, and design works related to our in-house brands.
Participate in various marketing material projects from creation to completion.
Devising and presenting creative solutions, ideas and strategies.
Take on special design tasks (e.g. logo creations, photo editing, landing page design).
Proficient in design software such as Adobe Illustrator, Photoshop, InDesign, Sketch.
Experience with online media, social networks and digital trends.
Knowledge of e-commerce channel asset best practices (e.g. general design rules for email creation, landing page layouts, banner sizing, etc.).
Demonstrated capacity to work well in a team environment and individually with little direction.
Exceptional attention to detail and able to track multiple parallel deadlines.
Ability to work to tight deadlines in a fast-paced environment.
Working experience in Graphic Design will be a advantage.
Recent Graduates are welcome to apply.