Company overview
Industry:
Human Resources / Recruitment
WorkVenture is a online career marketplace that helps people find jobs and companies they love. With WorkVenture you can read real reviews about companies and apply to great jobs that match your background. We love working on challenging problems and are passionate about connecting people in Thai ... Read more
Why join us: With us you get to work with a dynamic, creative and international team of professionals from various fields. As we scale our brand, there's plenty of space for you to grow alongside us and improve careers for millions of young professionals in Thailand. We work hard but we also remember to have a g ... Read more
There are 2 job positions for WorkVenture Technologies Co., Ltd.



Experience:
No experience required
Skills:
Outgoing Personality, Service-Minded, Good Communication Skills, English
As WorkVenture's audience grows quickly, so does our team. We are looking for smart and passionate interns to help us build an amazing product together. As an intern at WorkVenture, you will be working together with our marketing, content and management teams, developing the brand and the product.
The tasks you will be assigned to will be important and exciting. You will have the opportunity to work with and learn from a team of young professionals and to develop your skills in variety of fields.
We hope that your internship with us will lead to the forming of long term friendships with colleagues in our team and believe there is a strong opportunity to pursue your career at WorkVenture in the future.
Provide excellent customer service.
Identifying customers' needs, clarify information, research every issue and providing professional solutions.
Calling to introduce our services to new customers.
Manage Job Listings & Client's Company Pages.
Monitors help desk support requests.
Provides end user support in various levels of technical and non-technical staff.
At least in the 2nd year of Bachelor's Degree.
Self-Motivated.
Excellent Command in Thai & English Written & Verbal Skills.
Can Start Immediately.



Experience:
No experience required
Skills:
Business Statistics / Analysis, Market Research, English
WorkVenture is rapidly expanding and growing in visibility. Therefore, we need our workforce to keep up and join us on our new and exciting journey. We are looking for smart and passionate interns to help us face challenges and create an amazing product together. As an intern at WorkVenture you will be working alongside our talented employees from various departments to develop our brand and our products.
Business development is a combination of strategic analysis, marketing and sales, so your role will be important with exciting tasks assigned to you. You will help assess reasons for any losses, where sales processes can improve, and how to award top performing salespeople.
This is a great learning opportunity as you will be able to work with direct contact and guidance from a team of young professionals from a variety of fields. This internship will enable you to learn and develop skills in a vibrant and fast-moving industry.
Internship experiences in business development are important to improve your knowledge and skills and prove that you are ready for leadership roles in the future. An internship with WorkVenture will give you hands-on experience to grow as you embark in your professional career whilst building friendships in a modern and international workplace. A successful internship with WorkVenture can also lead to an opportunity of a career with us in the future.
Collaborate with sales, marketing & design teams to develop and implement amazing new features.
Manage complex, cross-functional projects across multiple teams.
Gather insights from user studies, market research, and face to face conversations with our great partners.
Be the voice of enterprise users within WorkVenture.
Define, track and prioritize requirements for new growth opportunities.
BS or MS in Business, Economics, Psychology, Marketing and any related Humanities degree.
Strong ability to analyze, interpret and present data.
Interest in learning about product & project management.
Passion in education & tech industries.
Willingness to work in a fast-growing and multi-cultural organisation.
See all reviews for this company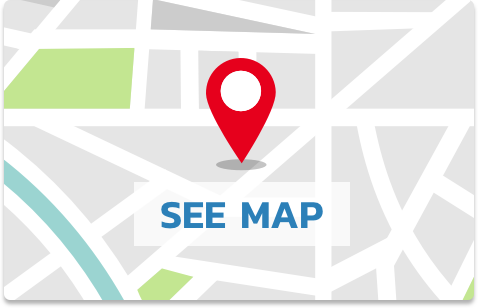 WorkVenture Technologies Co., Ltd.
Green Tower Floor 15, Rama 4, Khlong Tan Nuea, Watthana, Bangkok 10110
Benefits
Five-day work week
Job training
Professional development
Learning & Development Opportunities
Annual bonus
Travel Allowance