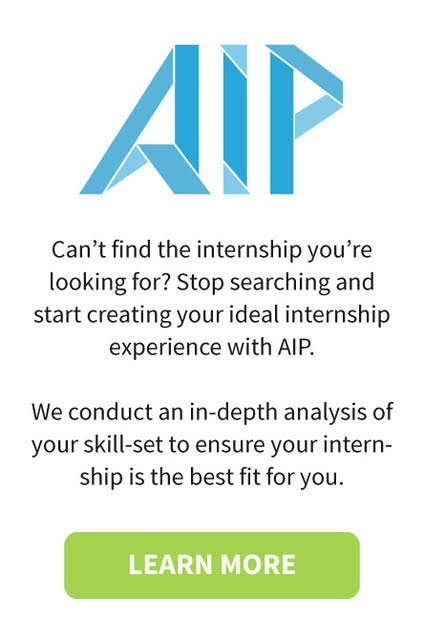 What is WorkScore™?
What is WorkScore? The blue bar next to each of the jobs indicates how well your profile matches with the job position. To see WorkScore scores you need to complete your profile at least to 80%.
For best matches we recommend to fill as much as you can, up to 100%. You can apply to all jobs, although jobs with higher match percentage are most relevant to your skills, education and background. Even with a low WorkScore percentage, if you really like the job then it still could be a right job for you!
Upload your resume.
Get found by the Employers.



Experience:
No experience required
Skills:
Digital Marketing, Microsoft Office, English
What is the Internship program?.
A Marketyze internship gives you a unique opportunity to learn about digital marketing by working side by side with experts. The program will last anywhere from 8 to 12 weeks. During this time you will gain experience in the digital marketing field by having a lot of responsibilities from day 1.
Who are we looking for?.
We re looking for candidates who are:
Interested in pursuing their career in digital marketing agencies /startups/tech companies (i.e. Google, Facebook, Lazada, Grab).
Looking for a steep learning curve to learn as much as possible.
Enjoy challenges and willing to take on responsibility.
Results-oriented and good with numbers.
English working proficiency (written and spoken); Chinese is a plus.
How would you describe your culture in 5 words?.
These five words would describe it quite accurately: data-driven, dedicated, Innovative, ambitious and last but not least Fun!.
What can I expect at the end of the internship?.
You will understand what digital marketing is and if it s the right choice for your career. In addition, if you have demonstrated strong analytical abilities and performed well throughout the internship, we will offer you a full-time position.
What can I expect working in Marketyze?.
No day will be the same.
You will be valued based on your inputs and ideas.
Using English a lot by working with foreign employees and clients.
Professional performance evaluation every month.
Cool office in Summer Hill building at BTS Phra Khanong (1 min from BTS).



Experience:
No experience required
Accounting Internship (นักศึกษาฝึกงาน แผนกบัญซี) ช่วยงานแผนกบัญชี ตรวจสอบบัญชี และดูแลงานสัมมนา.
เพศ ชาย / หญิง.
อายุ 17 - 24 ปี.
การศึกษาระดับ ปวส. - ปริญญาตรี ในสาขาบัญขี.
ไม่จำเป็นต้องมีประสบการณ์.
มีความกระตือรือร้น.
มีความละเอียดรอบคอบ.

commission paid with salary


Experience:
No experience required
Skills:
Analytical Thinking, Excel, Market Analysis, Market Research, Good Communication Skills
Salary:
commission paid with salary
Internship Position.
We are looking for interns in our Business Development team, you will have the unique opportunity to help shaping and growing the business, develop sales and marketing strategies, and work very closely with the management team on vision and directions.
Find new potential leads and partners.
Reach out and establish a relationship with new merchants.
Plan and help shape the marketing strategy with management team.
Expand category listings and improve promotions.
Thai nationality, male or female.
Passion for internet or e-commerce companies.
Strong communication and negotiation skills.
Fluent in English, both written and verbal.



Experience:
No experience required
Internship position.
We are looking for creative and dynamic individuals with great passion for marketing and strategy. You will use your creativity and strategic thinking in creating and implementing online and offline marketing strategies for GoWabi. You should be hungry, eager to learn with strive to be an expert in the field.
Define paid online marketing strategy together with management.
Setup and manage all marketing initiatives including SEM, SEO, Social Media (Facebook / Twitter / LinkedIn), and Content Marketing.
Optimize campaigns in line with KPI's by analyzing data on Google Analytics.
Strategic involvement and exposure to all online and offline marketing initiative.
Initiate new growth channels through external partnerships (Online / Offline).
Bachelor or Master degree in Business, Marketing, or Finance.
Passion for startups, fast learner and eager to learn more.
Ability to work under pressure with a "Can-do" attitude and service mindset.
Reading and writing in Thai and English.
Available for minimum 3 months.



Experience:
No experience required
Skills:
Adobe Photoshop, Adobe Illustrator, Adobe InDesign, Sketch
GoWabi is seeking a creative, thoughtful, and well-rounded graphic designer who will be responsible for creating designs for digital and print. You will collaborate with our Marketing and Product teams to build and launch marketing campaigns that promote products/merchandises, and design works related to our in-house brands.
Participate in various marketing material projects from creation to completion.
Devising and presenting creative solutions, ideas and strategies.
Take on special design tasks (e.g. logo creations, photo editing, landing page design).
Proficient in design software such as Adobe Illustrator, Photoshop, InDesign, Sketch.
Experience with online media, social networks and digital trends.
Knowledge of e-commerce channel asset best practices (e.g. general design rules for email creation, landing page layouts, banner sizing, etc.).
Demonstrated capacity to work well in a team environment and individually with little direction.
Exceptional attention to detail and able to track multiple parallel deadlines.
Ability to work to tight deadlines in a fast-paced environment.
Working experience in Graphic Design will be a advantage.
Recent Graduates are welcome to apply.



Experience:
No experience required
Skills:
Adobe Illustrator, Adobe Photoshop, After Effects, Photo Editing, Thai
MASKET COMMUNICATIONS CO., LTD/บริษัท มาสเก็ต คอมมูนิเคชั่นส์ จำกัด.
MASKET COMMUNICATIONSให้บริการตั้งแต่ปี 2013 โดยทีมงานคนรุ่นใหม่ที่มีประสบการณ์ด้านโฆษณาและการตลาดมากกว่า 10 ปี ยึดมั่นหลักการทำงานที่สนุกและเกิดผลอย่างมีประสิทธิภาพ พร้อมดูแลและตอบโจทย์ด้านกิจกรรมทางการตลาดให้ในรูปแบบone-stop serviceอาทิเช่น วางแผนการสื่อสาร โซเชียลมีเดีย ออกแบบดีไซน์micro-influencersและจัดงานแถลงข่าว.
เพื่อตอบสนองการเติบโตของธุรกิจ เรากำลังมองหาคนรุ่นใหม่ที่พร้อมจะสร้างสรรค์งานใหม่ๆร่วมกันในตำแหน่งต่อไปนี้
ตำแหน่งGraphicDesigner INTERNSHIP (นักศึกษาฝึกงานGraphic Designer).
สนับสนุนทีมGraphic Designer ในการสร้างสรรค์ภาพนิ่งหรือวิดีโอคลิปเพื่อการสื่อสารที่น่าสนใจ และดึงดูดให้กลุ่มเป้าหมายมีปฏิสัมพันธ์กับแบรนด์สินค้า.
ทำความเข้าใจ ศึกษาความต้องการและความสนใจของกลุ่มเป้าหมายของลูกค้าเพื่อนำมาใช้สร้างงาน.
นำเสนอแนวคิดที่จะทำให้งานน่าสนใจ ใหม่ และโดดเด่นอยู่เสมอ.
วางแผนการทำงานร่วมกับทีมงานอื่นๆ.
กำลังศึกษาในระดับปริญญาตรี นิเทศศาสตร์ ศิลปกรรมศาสตร์ เทคโนโลยีสารสนเทศและการสื่อสาร กราฟิกดีไซน์ ดิจิตัลมีเดีย หรือสาขาที่เกี่ยวข้อง.
มีเวลา 2-4 เดือนในการฝึกงาน.
อยากลองใช้ความคิดสร้างสรรค์ มองหารูปแบบใหม่ในการใช้social mediaในการสื่อสาร สนใจเทรนด์ที่สร้างความสนใจและกระแสในสังคม.
รับผิดชอบต่องาน รักษาเวลา รักการทำงานที่มีคุณภาพ ละเอียดรอบคอบ ทำงานเป็นระบบ.
มีความพร้อมที่จะเรียนรู้ทักษะในชีวิตการทำงาน และอยากเตรียมตัวก่อนการออกไปทำงานจริง.
ทักษะด้านการสื่อสารและมนุษยสัมพันธ์ดี รับฟังความคิดเห็นต่างๆ ชอบทำงานร่วมกันกับผู้อื่น.
ใช้โปรแกรมกราฟิกและภาพของAdobeได้คล่อง (Photoshop, Lightroom, Illustrator, Premiere Pro, After Effectsเป็นต้น).
นักศึกษาที่สนใจ สามารถส่ง resume พร้อมportfolio แนะนำตัวได้ที่ [email protected]



Experience:
No experience required
Skills:
Google Adwords, Facebook Marketing, Social Media Management, English
Property Flow is a Bangkok based Proptech startup providing a technology platform for real-estate professionals.
Property Flow provides a wide range of sales and marketing services for agents, brokers and developers, helping them to digitize their offline processes to improve efficiency. Some of the tools provided include online listing management, mobile workflows, CRM, real-estate websites, and B2B Marketplace.
Property Flow office is co-located and a portfolio company of 7 Peaks Software centrally in Bangkok, next to both BTS Nana and BTS Asoke, with a total mixed team of ~40 people. The company has received seed funding by international Venture Capital as well as generating revenue. Please join our international startup company, and help revolutionize how real-estate professionals work in Thailand and South East Asia!.
Join our marketing team, and help with both online marketing through social media, graphic design, email newsletters etc. as well as offline marketing through organizing events.
Handle all digital marketing channels, social media, adwords etc. and masesure each of the various marketing efforts.
Assist on content marketing and assist on offline marketing packages for the company, to help further sell the products.
Relevant bachelor degree required.
Some experience of creating and executing highly successful marketing campaigns.
Ability to build relationships directly with customers and turn customers into advocates.
Outstanding listening skills, and keen ability to translate complexity into simple and intuitive communications.
Exceptional English writing and editing skills.
Strong cross-functional stakeholder communications and engagement experience.
Familiarity with B2B Marketing technology and SaaS is a plus.
Experience with Google Adwords, and Facebook Advertisement is a must.
Experience measuring effectiveness of marketing campaigns.



Experience:
No experience required
Skills:
HTML5, CSS, Javascript, English
Property Flow is a Bangkok based Proptech startup providing a technology platform for real-estate professionals. Property Flow provides a wide range of sales and marketing services for agents, brokers and developers, helping them to digitize their offline processes to improve efficiency. Some of the tools provided include online listing management, mobile workflows, CRM, real-estate websites, and B2B Marketplace. Property Flow office is co-located and a portfolio company of 7 Peaks Software centrally in Bangkok, next to both BTS Nana and BTS Asoke, with a total mixed team of ~40 people. The company has received seed funding by international Venture Capital as well generating revenue. Please join our international startup company, and help revolutionize how real-estate professionals work in Thailand and South East Asia!.
We are looking for some interns who is dedicated to quality and possesses a passion for modern front-end and.net back-end technologies.
The right person will work with our team of talented engineers to architect and build the next generation B2B SAAS platform for real-estate professional in the South East Asia region.
Work with latest and greatest technologies, and modern software architecture on MS Azure.
Collaborate with cross-functional teams to define, design, and ship new features.
Work with outside data sources and API's.
Unit-test code for robustness, including edge cases, usability, and general reliability.
Work on bug fixing and improving application performance.
Continuously discover, evaluate, and implement new technologies to maximize development efficiency.
BS/MS degree in Computer Science, Engineering or a related subject.
Excellent ability to understand software requirements and specifications.
Front-end:
Strong experience in implementing complex front-end applications across all major browsers.
Expert skills in writing clean and semantic HTML5.
Expert understanding of CSS3 and CSS cascading, specificity and inheritance.
Expert JavaScript skills.
Expert understanding of JQuery and strong knowledge of modern JavaScript libraries.
Experience integrating data from third-party APIs into complex javascript applications.
Experience with Bootstrap and Wordpress.
Experience with Angular JS.
Keen interest and knowledge of latest trends in mobile and web app interfaces and development.
Highly motivated individual with interest in enhancing skills and learning new technologies.
Good command of English, both written and oral.
Back-end:
Strong understanding of best practices for application performance optimization and security.
Be thorough and dedicated to quality.
Be able to identify opportunities for innovation to improve quality.
Near fluent English, both oral and written.
Experiences on Microsoft Azure and understanding of the different services provided by Azure and able to provide solution using the services.
Understanding of Cloud Computing: virtualization technologies, Infrastructure as a Service, Platform as a Service and Software as a Service Cloud delivery models.
Understanding of infrastructure (firewalls, load balancers, hypervisor, storage, monitoring, security etc).
Be able to create, deploy, maintain, scale-out Cloud based services.