What is WorkScore™?
What is WorkScore? The blue bar next to each of the jobs indicates how well your profile matches with the job position. To see WorkScore scores you need to complete your profile at least to 80%.
For best matches we recommend to fill as much as you can, up to 100%. You can apply to all jobs, although jobs with higher match percentage are most relevant to your skills, education and background. Even with a low WorkScore percentage, if you really like the job then it still could be a right job for you!
1 - 15
of
15
job positions
for job function:
Supply Chain
Upload your resume.
Get found by the Employers.



Experience:
2 years required
Skills:
Management, Market Analysis, English
Receipt orders, coordinate with related functions for orders processing until delivery to customers' designate warehouses.
Being a contact point for manufacturing contractual customers.
Responsible for materials planning (Supply Planning) and ensure sufficient materials to be supplied to production at optimum level of inventory.
Visit customers, strengthen the relationship and identify needs and resolve issues.
Ensuring the highest satisfactory service level for all customers.
To coordinate with cross-functions/third parties to ensure customer's need will be fulfilled.
Male/Female is welcome.
Bachelor Degree (or higher) in Business Administrative, International Business, Logistics, Supply Chain or related fields.
At least 3-5 years of work experiences in Material Planning or related fields.
Possess good presentation skills and the ability to communicate with all levels of internal and external management.
Self-motivated and assertive.
Strong in team player and able to work in multi-tasks.
Good command in English both speaking & writing.
Problem-solving skill and Customer Oriented.
Computer literate, ERP/SAP system knowledge is an advantage.



Experience:
3 years required
Skills:
Analytical Thinking, Problem Solving, Good Communication Skills, English
Watsons is Asia s leading health and wellness retailer,.
let's jump to start your career with us.
LOOK GOOD, FEEL GREATevery day.
Target of vacancy for Supply Chain - Career Day 2019.
Supply Chain Manager - (Planning).
Supply Chain Manager - (Project Management).
Assistant Supply Chain Manager - (eCommerce ).
Planning Officer (Promotion).
Planning Officer (Demand&Planning).
Replenishment Officer.
Supply Chain Officer - (Product Import).
Supply Chain Officer- (e-commerce).
Skills: Bachelor degree of Supply Chain Management, Logistics&Supply Chain or related fields. Analytical thinking, Problem-solving skills. Good command in spoken and writtenEnglish.
Working day: Mon - Fri, 08.30-17.30.
Location: Rama 4 Rd, Bangkok.
Registration by:https://forms.gle/2GkjYhxeGM3bCpBR7.

฿50,000 - ฿90,000, negotiable


Experience:
4 years required
Skills:
Procurement, Negotiation, Import / Export, English
Salary:
฿50,000 - ฿90,000, negotiable
Who we are looking for.
Degree holder of Finance, Engineering or Logistics related discipline.
Minimum 5 years of procurement experience; prior experience in leading/managing others is an added advantage.
Prior work experience in a Procurement capacity; or logistics operations background.
Strong communication and negotiation skills.
Proficient in English and local language.
Excellent business, technical and financial acumen.
Comfortable with numbers and statistics. Hands-on with data manipulation tools (e.g. Excel, Tableau, SAP).
What you will be responsible for.
Implementing sourcing initiatives in relation to ground transportation business.
Providing internal customer support on procurement requests, issues and inquiries.
Monitoring and reports performance of vendors to monitor cost savings.
Supporting contract management based on UPS standards, proposals and requirements to secure deals with vendors in liaison with UPS Legal team.
Supporting Requests for Information (RFI), Requests for Proposal (RFP), evaluation and vendor correspondence to meet business needs.
Conducting research and analysis to gain market intelligence to evaluate supplier qualification.
Supporting departments with systems and applications by providing training and advice on the usage of new and updated products/systems.
Managing and developing a small group of subordinates.



Experience:
1 year required
Skills:
GMP, HACCP, Quality Assurance, English
Responsible for the quality assurance and quality control of Jasberry's healthy and delicious organic products from organic rice to other value-added products! Ensure that all processes are of the highest standard conforming to international certifications such as HACCP, GMP, IFS, EU & USDA organic standards, Gluten-free, Non-GMO, Fair-trade etc.
Work closely with manufacturers and operations manager to achieve the desired quality and consistency of organic products.
Prepare and monitor relevant paperwork to meet with international certification standards such as HACCP, GMP, EU & USDA organic standards, Gluten-free, etc.
Learn and manage internationally certified organic system.
Below 30 years old.
No required prior work experience but work experience is preferred.
Highly driven and self-motivated, passionate about social business and in particular wanting to help create value for others.
Excellent listener and observant with willingness to learn from others.
Comfortable with detailed work and preparing documents both in Thai and English.
Excellent in critical thinking and analytical skills.
Good interpersonal skills, humble, responsible and accountable.
Excellent learning attitude and strong positive attitude.
Can use MS Word, Excel and Powerpoint.
Can read, write and communicate in English.
Can travel to and from MRT Huai Khwang conveniently (close to office).
Can travel to Esaan and other remote regions.
Can drive (this is not necessary but preferred).



Experience:
5 years required



Experience:
1 year required
Skills:
Corporate Law, Good Communication Skills, Work Well Under Pressure, English
ประสานงานกับลูกค้าและ/หรือญาติเกี่ยวกับสิทธิประโยชน์ กรณีผู้ประสบภัยจากรถ ติดตามและรวบรวมเอกสารประกอบการเบิกค่ารักษาพยาบาล ให้ข้อมูลเกี่ยวกับค่าใช้จ่ายในการรักษาพยาบาลตามสิทธิ รวมทั้งประสานงานกับหน่วยงานภายนอกโรงพยาบาล เพื่อประสิทธิภาพในการบริการอย่างถูกต้อง รวดเร็วและเกิดความพึงพอใจสูงสุดของลูกค้า.
วุฒิการศึกษาปริญญาตรี ทุกสาขา.
มีความเชี่ยวชาญในการทำ E-Claim การทำเบิก UC พ.ร.บ. และสิทธิต่าง ๆ.
ประสบการณ์ด้านการเบิกสิทธิ์ต่าง ๆ 1-3 ปี.

฿30,000 - ฿50,000, negotiable


Experience:
No experience required
Skills:
User Interface (UI), User Experience (UX), Management, English
Salary:
฿30,000 - ฿50,000, negotiable
1)Work with Logistics team and driver in order to develop UX/UI of the platform.
2)Project owner working with develop team.
3)Develop an algorithm of the platform.
MRP: Master Route Planning.
Driver application.
Fluent English.
Age 25 - 35.
1-2 years of experience as a project manager.
Greater consideration.
From logistic or startup firm.
Strength includes Strategic thinking, Learner, Intellection, Input,Analysis. Can do mindset.

฿30,000 - ฿50,000, negotiable


Experience:
3 years required
Skills:
Management, Punctual, Teamwork
Salary:
฿30,000 - ฿50,000, negotiable
ดูแล operation ทุกจุดตั้งแต่การผลิต ขนส่ง ไปจนถึงลูกค้า.
ควบคุมดูแลการขนส่งทั้งหมดในบริษัท.
เป็นหัวหน้าทีมฝ่ายเดลิเวอรี่.
ดูแลทุกๆ touch point ของลูกค้าที่สั่งอาหารเดลิเวอรี่.
ทำงานร่วมกับฝ่าย Logistics, Customer service และ Stock Management.
ดูแล ครัวกลาง และ ศูนย์กระจายสินค้า ในส่วน Operation.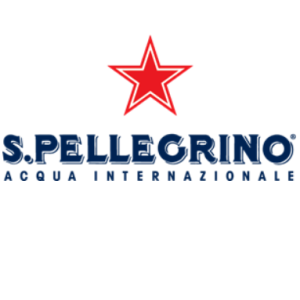 Experience:
3 years required
Skills:
Purchasing, Import / Export, English
GLOBAL FOOD PRODUCTS CO., LTD.
Global Food Products is a leading importer and distributor for an exclusive range of brands and food products in Thailand, with F&B products from Australia, USA, Italy and rest of Europe. We supply restaurants, 5* hotels, coffee shops, hotels and retail around Thailand with quality food products.
Oversea Purchaisng Officer.
จัดซื้อและนำเข้าสินค้าจากต่างประเทศ.
ตรวจสอบความถูกต้องและปริมาณการสั่งสินค้าที่เหมาะสม ตรงตามกำหนดขั้นต่ำการสั่งซื้อ และสรุปยอดสั่งซื้อ.
จัดทำสรุปรายการสินค้าที่จะนำเข้ามาทาง Air Freight และ Sea FreightประสานงานกับFreight Forwarder ทำการสำรองระวางบรรทุกสินคัาตามกำหนดวันที่ส่งสินค้า.
ติดตาม ตรวจสอบความถูกต้องของเอกสาร เช่น invoice, packing list, วันผลิต, วันหมดอายุของสินค้า จากsupplier.
เพศ ชายและหญิง.
อายุ 28- 35ปี.
วุฒิการศึกษาปริญญาตรีหรือสูงกว่า.
มีประสบการณ์ในการทำงานด้านจัดซื้อต่างประเทศอย่างน้อย 5 ปีขึ้นไป.
มีความรู้เกี่ยวกับเอกสารนำเข้า (Performa Invoice, B/L Invoice & Packing list).
มีทักษะด้านการประสานงาน, การเจรจาต่อรอง, มีความกระตือรือร้น.
สื่อสารภาษาอังกฤษได้เป็นอย่างดี.
หากสามารถเริ่มงานได้ทันทีจะพิจารณาเป็นพิเศษ***.
สนใจสมัครงานส่งใบสมัครมาที่.
[email protected] หรือโทรมาสอบถามได้ที่.
คุณยลพัชร์ ภาณุสิทธิ์พรชัย - ผู้จัดการฝ่ายทรัพยากรบุคคล.
โทรศัพท์ 090-0090816,063-4749748.
www.globalfoodproduct.com.



Experience:
No experience required
Skills:
Xcode, Selenium, English
Creation and maintenance of test plans and test cases.
Creating, maintenance and evaluation of software automation test scripts (including the incorporation of dynamic test data.
Ability to train others regarding automation test concepts; plus providing guidance and direction as needed.
Gathering and validating application functional/performance/load requirements.
Execution, as required, of manual and automated software testing in areas involving installation, functional, performance and load, integration, and regression testing.
Management of defects within a corporate defect tracking system.
Documentation of process improvements regarding best practices regarding test automation.
Creation of test reports.
Maintenance of all test documentation.
Experience with quality assurance practices and testing methodologies.
Experience with test plan and test case development and execution.
Experience with developing, executing, and maintaining automated test scripts.
Experience with automated testing applications similar to Selenium/ or Espresso/ or Xcode.
Demonstrated documentation and reporting experience.
Experience working within an Agile Development Environment.
Experience with document management systems.
Excellent analytical and problem-solving skills.
Communication in English is a plus.
Compensation, Benefits, Perks and Other Reasons to Work for Us:
Competitive compensation, based on experience.
Healthcare package.
Flexible Hours.
Paid Vacation.
Work in a startup space, a fast-paced high growth environment.
Have a direct impact on our product and growth as a team and company.
Team outings, lunches, and bonding activities.
Work in our gorgeous office in Bangkok, Thailand.
Upload your resume.
Get found by the Employers.



Experience:
No experience required
Skills:
Procurement, Cost Analysis, English
จัดซื้อวัตถุดิบสินค้าและของใช้สำหรับบริษัท จะต้องมีการวางแผนและวิเคราะห์ ตลอดถึงมีมุนษย์สัมพันธ์ที่ดี.
วิเคราะห์การใช้สินค้าและคำนวณ Safe stock.
ทำการสำรวจผู้จำหน่ายแต่ละราย พร้อมทั้งเอกสารที่ใช้ในการผลิตตามมาตรฐานที่บริษัทกำหนด เพื่อนำมาเปรียบเทียบราคาและระยะเวลาในการชำระหนี้.
ทำการเปิดใบสั่งซื้อ (PO) และส่งemailเอกสารสั่งซื้อหรือติดต่อช่องทางใดช่องทางหนึ่งกับผู้จำหน่ายสินค้า.
ติดตาทและติดต่อเพื่อกำหนดวันรับสินค้าจากSupplier.
ในกรณที่มีการส่งคืนสินค้า จัดซื้อจะต้องทำการลงข้อมูลในระบบ.
ประสารงานกับทุกฝ่ายที่เกี่ยวข้อง.
ศึกษาข้อมูลของชนิดของสินค้าที่ต้องการแล้วนำไปเปรียบเทียบข้อดีข้อเสียของแต่ละตราสินค้าที่ผู้ขายนำเสนอมาอย่างถี่ถ้วน.
มีแบบฟอร์มการสั่งซื้อที่เป็นมาตรฐาน มีการบันทึกผล กำหนดการส่งของ เวลา จำนวนในการส่ง และการทำสัญญา.
ทำตารางงานหรือจัดเรียงเอกสารสำหรับผู้บริหาร.
มีมนุษย์สัมพันธ์ที่ดี.
มีความซื่อสัตย์.
มีการวางแผนและการลำดับที่ดีในการทำงาน.
ปริญญาตรี คณะบริหารธุรกิจและการจัดการ หรือที่เกี่ยวข้อง.
ใช้งาน Microsoft Words, Excel ได้ดี.
ใช้งาน email ได้.
อ่านและเขียนภาษาอังกฤษได้ดี.
มีการพัฒนางานอยู่เสมอ.
มีจรรยาบรรณในการจัดซื้อ อย่าตัดสินใจสั่งซื้อสินค้านั้นๆ เพียงเพราะว่าเป็นเพื่อนกันหรือทางผู้ขายให้ผลประโยชน์ตอบแทนแก่เรามากกว่า เจ้าอื่น.



Experience:
No experience required
Skills:
Purchasing, English, Mandarin
Sourcing overseas suppliers and negotiating prices, terms and conditions.
Negotiating and dealing with suppliers for each purchasing process.
Using SAP Tools for Reporting and PR/PO Transaction.
Issue purchasing order to suppliers and shipment monitoring.
Handle and follow up purchase orders, including preparation of documents for TT payments.
Coordinate with freight forwarder agent and shipping for customs clearance process.
Daily Reports and Documentation/ Records Keeping.
Other related JD or assignment (if any).
Any Degree holder.
Above 1-3 years experience in related field.
Fluent in English skills.
Must be use computer Excel/Word and Internet/Email.
Good communication skills and interpersonal skills.



Experience:
2 years required
Skills:
Purchasing, Import / Export, Microsoft Office, English
ติดต่อประสานงานภายในและภายนอกองค์กรได้.
สามารถทำเอกสารได้ (งานธุรการทั่วไป).
ใช้คอมพิวเตอร์คล่อง (word,excel,powerpoint).
ใช้อุปกรณ์สำนักงานได้คล่อง (ถ่ายเอกสาร,แสกน,แฟ็กซ์ ).
จัดทำรายงานสินค้าที่ต้องการสั่งซื้อและติดตามการส่งมอบวัตถุดิบกับผู้ขาย.
จัดทำต้นทุนนำเข้า.
งานอื่นๆที่ได้รับมอบหมาย.
เพศชาย/หญิง อายุ 26-35 ปี.
จบการศึกษาปริญญาตรี สาขาการต่างประเทศ หรืออื่นๆที่เกี่ยวข้อง.
ขับรถยนต์ได้และมีใบขับขี่.
สามารถเดินทางไปท่าเรือได้(เป็นบางครั้ง).
พูด อ่าน เขียน ภาษาอังกฤษได้ในระดับดี.
มีความคล่องตัวสูง มีความรับผิดชอบในหน้าที่ ที่ได้รับมอบหมาย.
มีประสบการณ์ในสายงานจะพิจารณาเป็นพิเศษ.

฿18,000 - ฿40,000, negotiable


Experience:
1 year required
Skills:
Market Research, Market Analysis, Procurement, English
Salary:
฿18,000 - ฿40,000, negotiable
อัตราเงินเดือน: ตามตกลง.
พิจารณาการสรรหาและคัดเลือกสินค้าที่เหมาะสมให้มีความหลากหลายและมีสินค้าใหม่ขายดีอย่างต่อเนื่อง.
ดูแลยอดขายและ GP ขั้นต้นของสินค้าให้เป็นไปตามนโยบายบริษัท.
จัดทำข้อมูลการนำเสนอสินค้าเพื่อนำเสนอต่อช่องทางการขายที่รับผิดชอบ.
ร่วมกับทีมงาน Production เพื่อจัดทำรายการแนะนำสินค้าทางทีวี ให้สามารถสร้างยอดขายได้ตามเป้าหมาย.
ร่วมจัดทำ Promotion และสนับสนุนการขายรวมถึงแก้ไขปัญหาต่าง ๆ ที่เกี่ยวข้องกับสินค้าให้สามารถสร้างยอดขายได้ตามเป้าหมาย.
ดูแล บริหารจัดการสต๊อกสินค้าให้อยู่ภายใต้ข้อกำหนดของบริษัท.
ติดตามแนวโน้มและสภาวการณ์ของตลาดในปัจจุบัน เพื่อสรรหาและพัฒนาแนวทางการทำตลาด การสรรหาสินค้าและสร้างเทคนิคส่งเสริมการขายใหม่ ๆ ให้กับสินค้าของบริษัท.
ติดต่อประสานงานกับหน่วยงานที่เกี่ยวข้องได้แก่ ฝ่ายบัญชี ฝ่ายคลังสินค้า ฝ่ายจัดส่งสินค้า เป็นต้น.
Select and screen a wide range of products adapted to the specific needs of customers as well as brand-new "Best Seller" products for continuous sales growth.
Always monitor sales targets and gross profit of all products as ascribed by the policy.
Prepare product presentation for current distribution channels.
Responsible for product promotions, sales support and best solutions to all product matters to achieve sales targets.
Stocks management under terms and conditions of the company.
Aware of trends and current marketing situations to develop marketing strategies, product selection and new techniques of marketing promotions.
Coordinate with other departments: Accounting, Warehouse, Logistics etc.
เพศ ชาย หญิง วุฒิ ปริญญาตรี ทุกสาขา.
วุฒิการศึกษาปริญญาตรี สาขาการตลาดและสาขาที่เกี่ยวข้อง.
มีประสบการณ์ทางด้านการบริหารด้านจัดซื้อสินค้ามามากกว่า 1 ปีขึ้นไป.
มีประสบการณ์ด้านการสรรหาและคัดเลือกสินค้า.
มีทักษะด้านการเจรจาต่อรองกับคู่ค้า.
มีความรู้ทางด้านคอมพิวเตอร์ Ms Office, power point และ Internet ได้ดี.
อุปนิสัย ร่าเริง เป็นตัวเอง กล้าแสดงออก.
มีความสามารถด้านการนำเสนอ และการจัดทำรายงาน.
หากมีประสบการณ์ด้านการสรรหาและคัดเลือกสินค้าในประเทศและต่างประเทศ จะได้รับการพิจารณาเป็นพิเศษ.
สามารถสื่อสารภาษาอังกฤษได้ในระดับดี.
สามารถสื่อสารภาษาอังกฤษ พูด อ่าน เขียน ในระดับดี จะได้รับการพิจารณาเป็นพิเศษ.



Experience:
No experience required
Skills:
Software Testing, Mobile App Testing, Thai
Creates test scripts for unit and integration tests of the programs.
Performs unit and integration tests.
Maintain the latest programs and related documents in the support library.
Design test plans, scenarios, scripts, or procedures.
Document software defects, using a bug tracking system, and report defects to software developers.
Monitor bug resolution efforts and track successes.
Bachelor's Degree from an accredited college or university with preferable coursework in Computer Science, Engineer, Mathematics, or a related field with course work in programming.
Minimum 0-5 years technical experiences in Web or Client-Server Application Development.
Applicants must have strong Software Testing Methodologies skills.
Ability to analyze, design and program systems.
Experience in Automate Test will be an advantage.
Send me latest jobs for
Supply Chain