WorkScore™ คืออะไร?
WorkScore™ คืออะไรเหรอ? แถบสีน้ำเงินด้านข้างตำแหน่งงานแต่ละตำแหน่งจะแสดงค่าความเหมาะสมของโพรไฟล์คุณกับตำแหน่งงาน คุณจำเป็นต้องใส่รายละเอียดในโพรไฟล์อย่างน้อย 80% ขึ้นไป จึงจะสามารถดูค่าความเหมาะสมของ WorkScore ได้ ใครอยากรู้ กรอกโปรไฟล์เลย
แสดงผล
1 - 14
ตำแหน่งงาน
จากทั้งหมด
14
ตำแหน่งงาน
ที่มีคำว่า
ผู้จัดการสื่อดิจิทัล
อัพโหลดเรซูเม่ของคุณ
เพื่อรับการติดต่อจากบริษัทมากมาย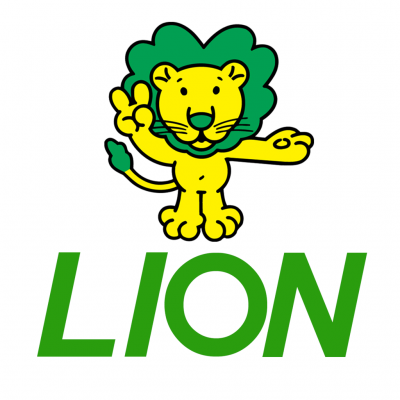 ทักษะ:
eCommerce, Social Media Management, Digital Marketing, English, Thai
เงินเดือน:
สามารถต่อรองได้
Manage full function of E-Commerce in order to promote the company's products via E-Commerce channels and social media including websites, Facebook, line and etc.
Create business Plan to achieve E-Commerce target.
Create marketing plan to support each channel.
Work with multi-functional team and E-Retailer to plan and execute all the E-Commerce related activities.
Monthly analysis of overall related business performance and recommend actions to improve or fix the business.
Male & Female, 25-32 years old.
Bachelor's degree or higher in marketing, economic and other related field.
At least 1-2 years' experience in online marketing, trade marketing online / off line or related field.
Knowledge of Internet, E-Commerce and Online Payment would be an advantage.
Good communication skill and service mind.
Good command in English.
Highly responsible, self - motivate, creativity, strong marketing sense and good analytical skill.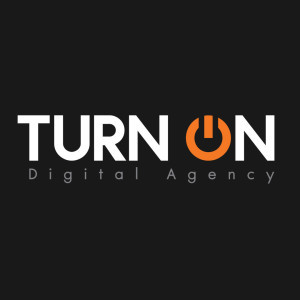 ฿18,000 - ฿20,000, สามารถต่อรองได้


ประสบการณ์:
ไม่จำเป็นต้องมีประสบการณ์ทำงาน
ทักษะ:
Management, Microsoft Office, Digital Marketing
เงินเดือน:
฿18,000 - ฿20,000, สามารถต่อรองได้
Turn ON Digital Agency
เราเป็น Digital Agency ที่ทำงานกับลูกค้า Top Brand ระดับประเทศ AIS, Toyota, Mitsubishi Motor, MGฯลฯ
ทีมงานเชี่ยวชาญในการออกแบบ Digital Ads. ที่หลากหลาย และเป็นที่ยอมรับจากลูกค้า
กำลังตามหา Programmer มาเสริมทัพ !!! ร่วมพัฒนา Digital platform และงาน Online เจ๋งๆ ไปด้วยกัน.
ติดต่อประสานงานลูกค้า.
จัดทำ Project Tasking, Project Brief.
จัดลำดับโปรเจคงานที่ได้รับมอบหมาย.
ติดตามงาน และประสานงานกับทีม Digital Production ให้ส่งมอบตามเวลาที่กำหนด.
บริการให้ข้อมูลคำปรึกษาและแก้ไขปัญหาแก่ลูกค้าในด้านสินค้าและบริการ.
วุฒิการศึกษาปริญญาตรีหรือสูงกว่า.
ชอบจัดการปัญหา และลำดับความสำคัญในการทำงานได้ดี.
มีบุคลิกภาพ และมีมนุษยสัมพันธ์ดี.
มีทักษะการแก้ไขปัญหาเฉพาะหน้าและการเจรจาต่อรองดี.
มีความคิดก้าวหน้า พัฒนาตัวเองอย่างสมำเสมอ และมองโลกในเเง่บวก.
ซื่อสัตย์ ขยัน อดทน ทำตามสัญญา.
ใช้คอมพิวเตอร์ได้ดี สามารถใช้งาน Microsoft Office ได้.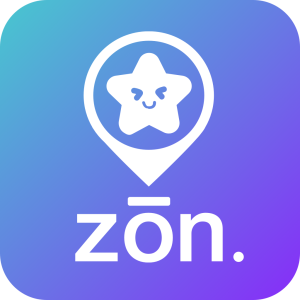 ฿18,000 - ฿30,000, สามารถต่อรองได้


ประสบการณ์:
ไม่จำเป็นต้องมีประสบการณ์ทำงาน
ทักษะ:
SEO, Digital Marketing, Market Analysis, Thai, English
เงินเดือน:
฿18,000 - ฿30,000, สามารถต่อรองได้
Zon social media manager is responsible for developing and implementing marketing strategies for Zon s social media sites and spread Zon s brand identity to current and prospective users. This might include blogging, creating social media profiles, managing regular posts, and responding to followers.
The office is at Sinn Sathorn Building next to BTS Krungthonburi.
Social Media Manager Responsibilities:
Creating high-quality original written and visual content for a social media campaign.
Build a social media presence.
Running company social media advertising campaigns.
Overseeing customer service provided via social media.
Monitoring company brand and building brand awareness on social media.
Analyzing data.
Responding to comments on social media.
Engaging influencers.
Be a community manager.
Able to develop the right voice for each social media platform.
Generate, edit, publish and share engaging content daily (e.g. original text, photos, videos, and news).
Monitor SEO and web traffic metrics.
Collaborate with other teams, like marketing, to ensure brand consistency.
Communicate with followers, respond to queries in a timely manner and monitor customer reviews.
Build training programs to train other team members that have to interact with users to make sure that the Zon brand has a unified and recognizable voice.
Social Media Manager Requirements:
Fun, creative, and service-minded.
Social media marketing experience.
Experience developing a social media strategy.
Social media community building skills.
Understanding of graphic design principles.
Understand how to measure the success of campaigns.
Hands on experience in content management.
Excellent copywriting skills.
Ability to deliver creative content (text, image,and video).
Knowledge of SEO and Google Analytics.
Familiarity with web design.
Excellent communication skills.
Analytical and multitasking skills.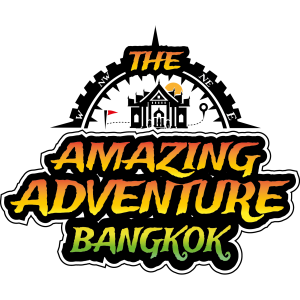 ฿20,000 - ฿45,000, สามารถต่อรองได้


ทักษะ:
SEO, Google Analytics
เงินเดือน:
฿20,000 - ฿45,000, สามารถต่อรองได้
BKK French Touch, open in 2013, is a start-up company organizing events in Bangkok such as Sport contests, treasure hunts, team-building, bachelor parties, etc. Our vision is to offer unique services and quality activities to our customers and make sure they have great time in total safety, while having great fun. We are now expending to new services and looking for dynamic people to join our successful team. If you are enthusiastic, determined and want to have opportunity to grow and progress, do not hesitate to be part of us.
www.bkkfrenchtouch.com www.thailandfoosball.com www.foosballasia.com www.bachelorbangkok.com www.rentascooterbangkok.com www.amazingadventurebangkok.com www.hennightsbangkok.com www.teambuildingbkk.com.
Ensure that all websites and internet properties under your influence have been technically optimized to attract and engage those visitors that closely match the agreed profile of the target audience.
Build systems and protocols internally that ensure all content is optimized across all platforms and user experiences (websites, mobile, social, video, blogs, retail portals etc).
Help set, and work to, performance indicators for SEO that everyone understands and which complement overall marketing and business objectives.
Promote both offsite and onsite activities and also the interactions that build ranking, profile and traffic.
Contacts with bloggers, newspapers for articles and partnerships.
Wordpress web design experience.
Experience with social media Marketing.
Creation of backlinks partnerships for all our websites.
Google adwords campaign management.
Top-notch written English skills - content writing (Optional).
Male or female.
Bachelor Degree or relevant experience for the job.
Wordpress website experience.
Organic SEO experience.
Coordination skill and proactive.
Fluent English Level.
Can manage a team of 5 to 10 persons.
Work at central Bangkok (Sukhumvit soi 26 or 33).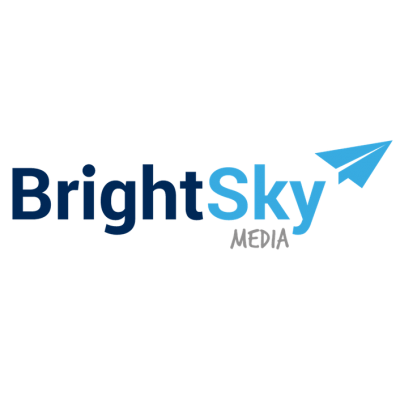 ทักษะ:
Sales, Digital Marketing, Management, English
เงินเดือน:
สามารถต่อรองได้
Handle customers/clients approach with Cold call, Visit and ability to close deal.
Search for new customers and put together all customer database.
Support customer requirements with all media aspects.
Present media to customers and provide useful information to support customers need.
Submit sales report weekly to Sales Manager.
Support data to media agency for any media approach.
Bachelor Degree any related field.
M/F age 26-35.
Knowledge of online media will be considered advantages.
Own car & driver license.
Strong level of interpersonal skill.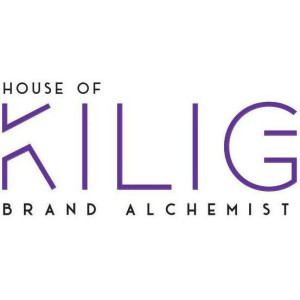 ทักษะ:
Digital Marketing, Facebook Marketing, Market Analysis, English
เงินเดือน:
สามารถต่อรองได้
ROLE: DIGITAL MARKETINGMANAGER.
Will report to International Marketing Director.
Manage, execute and support and work with the day-to-day needs of the Brand Management team to originate, execute overall marketing plans and campaigns for Brands.
Development, execution, and management of Marketing and Media Buying Plans and Budget from ideation to launch.
Core strength in digital marketing, social media marketing; - influencer marketing a plus.
Set up SEM platforms, plan and execute digital marketing campaigns, analyze data, optimize and reporting.
Work with partners and internal teams from brands, creatives, planning, marketing, event organizers, operations, regulatory, finance to end consumer market sampling and research to ensure project timelines, strategic and tactical needs, and appropriate assets are developed.
Support creative development on the artwork process inclusive of concepting, routing and proofreading including but not limited to: content, artwork, video and graphicsStrike marketing partnerships and collaborations.
Develop, maintain, marketing plans and budget and work with Brand Manager through OKRs/ KPIs for sales targets and marketing budgets.
Has worked with P&L budgets, KPIs, targets.
Help set up and manage social media [Facebook, Instagram, LINE] accounts.
Engage with an interest in beauty influencers and content.
He/ She will champion timelines, working with all parties to execute projects and tasks to time and within budget.
Thai & English Fluent in written, spoken and reading.
A passion for beauty, beauty products, industry trends.
Bachelor s Degree in related field of study, marketing, industrial design preferred.
3 - 4 years up experience in FMCG, ecommerce or Product Marketing preferred.
Strong and Digitally saavy, social media tools and platforms required - Facebook, Instagram, LINE, Social Listening.
Experience with integrated marketing communications, from above-the-line, below the line, and digital with Partnership experience preferred.
Excellent project management, organizational skills, management of team skills, attention to details.
Socially engaged with an interest in beauty influencers and content.
Provide reporting and monitoring of team s progress.
Ensure campaign delivery.
Coordination, project management.
Collaborative, team player with the ability to work independently.
Flexibility and willingness to take on additional responsibilities when needed.
Networker and can understand and work with clients for best resultsProblem solver who can deal with ambiguity, entrepreneurial.
Ability to multi-task in face-paced environment.
Action and result oriented, ability to work with a high degree of autonomy.
Build presentations, budgets like a boss.
Travel, and driven to the mission.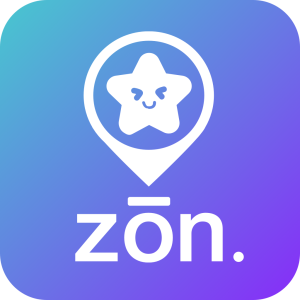 ฿25,000 - ฿50,000, สามารถต่อรองได้


ทักษะ:
Excel, Digital Marketing, Budgeting, Thai, English
เงินเดือน:
฿25,000 - ฿50,000, สามารถต่อรองได้
Digital Media Planner / Buyer.
Zon is looking for a Digital Media Planner/Buyer to join our marketing team. This person should be tactical, love playing the game of digital media buying, and can develop and execute strategic methods for accomplishing Zon s advertising goals and objectives.
Location: Sinn Sathorn Building (next to BTS Krung Thonburi).
Developing a deep understanding of the product and the target audience s mindsets and patterns.
Responsible for all aspects of media buying: research, plan, execute, measure, analyze, optimize, and report.
Collaborate with social and creative teams to brainstorm out-of-the-box social media campaigns.
Stay up-to-date on industry trends and digital media buying tactics.
Ongoing campaign tracking and optimization.
Scrub keywords to remove underperforming keywords and phrases.
Relentlessly test new and different ways to improve campaign performance.
Methodically track test scenarios, record learnings, and share knowledge and insights with the team.
Measure the impact and effectiveness of campaigns using quantitative and qualitative metrics.
Gather, organize, and present competitive research and spending data as requested.
Act as the paid social media subject matter expert across Facebook, Instagram, LinkedIn, Pinterest, Twitter.
Build and maintain relationships with media partners.
Negotiating inventory and pricing with publishers and influencers.
Develop, update, and maintain all media lists and materials.
Resolve billing discrepancies, verify placement and production quality of all media placements, and coordinates make-goods as needed.
Assist the accounting department in reconciling variances and assuring proper payments. Processes changes on media buy for all assigned accounts.
Key Skills + Requirements:
Can navigate most Paid Search & Social platforms with 2+ years experience.
Deep working knowledge of Google AdWords and Analytics, SEM campaign management and set-up is required. If needed, work with team to source training options.
An eye for creative is big for us! As you know, how the ad looks on social is very important!.
Ability to work with a wide range of people.
Able to multitask and manage time efficiently in a fast-paced environment.
Good with Excel and PPT or Google Sheets/Slides.
Handles pressure well.
Strong problem solving and communications skills (both written and oral).
Demonstrated and extensive social media experience combined with a willingness to experiment.
Understanding of popular social networks - design, functionality, users.
Understanding of analytics and SEO methodology.
Very high attention to detail + ability to synthesize large amounts of data into actionable information.
Knowledge about social listening tools.
Self-motivated and has a strong work ethic.
Ability to maintain a positive, calm attitude in a sometimes-challenging and.
often fast-paced working environment.
Ability to think through testing objectives, develop tests, track.
performance, and understand when enough data has been collected to make a determination.
Good numerical, analytical and research skills to evaluate campaigns.
Negotiation skills to get the best advertising space at the best price.
Creativity and problem-solving skills.
Commercial and budget awareness.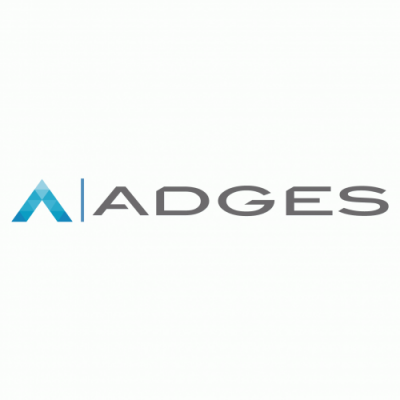 ฿25,000 - ฿35,000, สามารถต่อรองได้


ทักษะ:
Digital Marketing, SEO, English
เงินเดือน:
฿25,000 - ฿35,000, สามารถต่อรองได้
Combining two exciting worlds of Human Capital and People Development Industry together with Digital Media, Digital Media Market is responsible for deliberating planning and goal setting of digital campaign, developing brand awareness and online reputation, managing content, managing SEO and generating of inbound traffic, and cultivating business leads and sales.
Digital Media Marketer is a highly motivated, creative with experience and a passion for connecting with existing and future customers by developing a deep-sense of customer needs and how to meet their demands. As well as, Digital Media Marketer has a direct influence to build a company brand awareness by providing contents that valued by our audiences.
Digital Media Marketer duties include:
Manage, create and publish relevant, original, high-quality content.
Create a regular publishing schedule.
Plan and strategize digital media strategy and execution through an integration of various social media channels such as Facebook, LinkedIn, Twitter, and others.
Promote content, corporate events, and company products and services through social advertising.
Other duties include: brand development, identify target customers, set-clear objectives, visual design and web development strategy, content strategy, promotion strategy, engagement strategy, conversation strategy, and measure and analyze to establish ROI.
Bachelor or Master degree in business management, marketing management is preferred.
Hand-on, flexible, and able to keep up with the recent trend of professional business marketing practices and campaign.
Strong analytical skills, both quantitative and qualitative.
Good personal skills and confident when dealing with senior executive.
Excellent organizational, interpersonal, verbal and written communication skills.
Intellectual curiosity, seeking opportunities to develop new skills.
Flexibility, adaptability and the ability to work under tight deadlines, changing client needs in the small but fast moving organization.
Superior organizational skills and excellent attention to detail.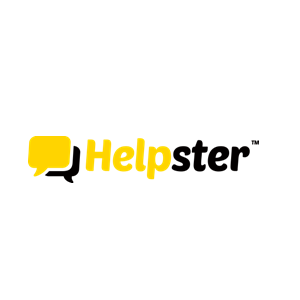 ประสบการณ์:
ไม่จำเป็นต้องมีประสบการณ์ทำงาน
เงินเดือน:
สามารถต่อรองได้
About the Position:
We are looking for a SeniorMarketing Managerwho ll lead all our marketing activities from social media and non-digital campaigns to advertising and creative projects.
The SeniorMarketing Managerresponsibilities include developing plans to help establish our brand, allocating resources to different projects and setting short-term and long-term department goals. If you re a skilled Marketing strategist, able to inspire your team members, we d like to meet you.
Ultimately, you will run our Marketing department in ways that promote higher profitability and competitiveness.
Key Responsibilities:
Managing all marketing for the company and activities within the marketing department.
Developing the marketing strategy for the company in line with company objectives.
Co-ordinating marketing campaigns with sales activities.
Overseeing the company s marketing budget.
Creation and publication of all marketing material in line with marketing plans.
Planning and implementing promotional campaigns.
Manage and improve lead generation campaigns, measuring results.
Overall responsibility for brand management and corporate identity.
Preparing online and print marketing campaigns.
Setting, monitor and report on effectiveness of marketing communications.
Maintain effective internal communications to ensure that all relevant company functions are kept informed of marketing objectives.
Analysing potential strategic partner relationships for company marketing..
Key Requirements:
Previous experience in a similar position is essential ideally from a competitor or company operating in a similar vertical market.
Up to date knowledge of marketing best practice and an eye for creative marketing opportunities.
Strong understanding of effective PR and Marketing Communications.
Strong analytical and project management skills.
An ability to lead and inspire marketing teams.
Excellent communication skills in Thai and English.
Candidates must possess at least a bachelor s degree.



ประสบการณ์:
ไม่จำเป็นต้องมีประสบการณ์ทำงาน
ทักษะ:
Ad Planning / Ad Buying, Digital Marketing
เงินเดือน:
สามารถต่อรองได้
Marketing Manager (Sr. and Jr.).
Create and manage brand awareness. Become a brand manager for selected brands.
Create and manage marketing plans to increase sales, manage campaigns and promotions, and suggest new sales channels.
Mentor and manage junior marketing staffs.
Plan and oversee company's activities on the Social Media for Thailand and oversea markets.
Create contents and promotions on social Medias, such as Facebook, IG, Twitter, Google Ads, IG, [email protected], Lazada, etc.
Communicate with influencer and community website.
Participate in marketing and sales events.
Bachelor Degree or higher in Marketing, IT, related fields, or equivalent work experience.
Have knowledge or past experiences in Beauty sector, digital marketing, or social media. Additional knowledge in SEO, Facebook ads, and Google Ads, and Magento will be a plus.
Good knowledge of skincare and personal care products.
Fully motivated with positive attitude, willing to work under pressure and in team environment.
อัพโหลดเรซูเม่ของคุณ
เพื่อรับการติดต่อจากบริษัทมากมาย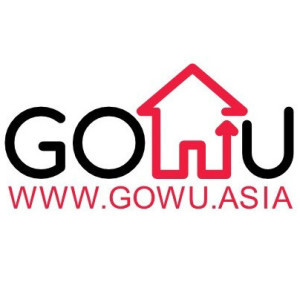 ทักษะ:
Digital Marketing, Google Adwords, Market Research, English, Thai, Mandarin
Bachelor's degree in Digital marketing, Marketing Communication, Advertising or any relate field.
Passionate in digital marketing Minimum 2-3 years experience working in digital marketing or integrated marketing.
Working knowledge of purchasing media buy set via Facebook Ad management, Google Ad word, Line and others social platform.
Experienced in both creative and promotional copywriting.
Must be able to work autonomously and in cooperation with both the local team and the global team.
Up-to-date and enthusiastic about the latest trends and best practices of social media platforms and content.
Have a good knowledge in HTML/JavaScript, Photoshop, illustrator, search engine optimization and advanced skills of MS.Word/PowerPoint.
Good command of spoken and written Thai and English (and Chinese is an advantage).
To effectively implement and optimize all assigned digital campaigns (in the form of Google Ads, Facebook, Instagram, Twitter, Youtube, etc).
To manage campaign timelines and budgets.
Creating and writing content for Social Media.
To create media content/short clips and other marketing collateral.
Assist to perform competitive and market research analysis.
Deliver and analyses weekly and monthly reports-for campaign performance evaluation.
Build brand presence on online.
Conceptualize, develops and executes digital marketing campaigns to ensure the growth and sustainability of the business.
Effective in engaging and influencing marketing and sales team members to achieve targets.
Identify and explain the market trends and consumer requirements clearly to the marketing manager.
Generate new ideas and drive continual optimization of marketing campaigns.
Build up a SOP for the team in Digital Marketing (for future reference).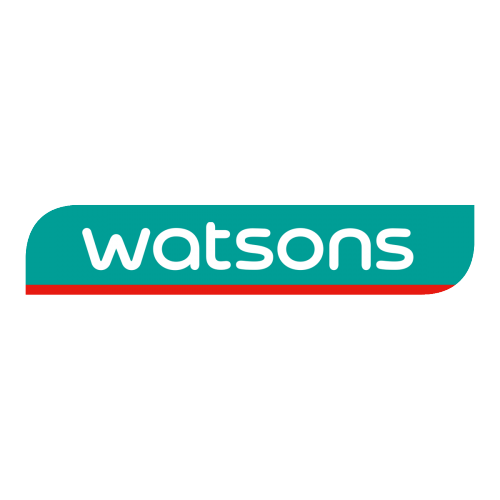 ทักษะ:
Adobe Photoshop, Adobe Illustrator, Adobe InDesign, English
เงินเดือน:
สามารถต่อรองได้
Your responsibilities.
Planning design concepts in response to design brief and requirements with timely deliverables.
Creating a wide range of visual graphics and layouts of marketing materials, publications, printed works, illustrations, logos, digital ads, web banners, infographics, electronic direct mail (EDM), websites and other media.
Responsible for creating and enhancing overall brand visual elements, mood and tone, campaign s art direction, based on the correct implementation of brand guidelines and corporate visual identity.
Illustrating concepts by designing examples of art arrangement, size, type size and style and submitting them for approval.
Preparing finished art by operating necessary equipment and software.
Coordinating with outside agencies, art services, web designer, marketing, printers, and colleagues as necessary.
Contributing to team efforts by accomplishing tasks as needed.
Communicating with Marcom manager about layout and design.
Reviewing final layouts and suggesting improvements when necessary.
Required Skills.
Adobe Photoshop.
Adobe Illustrator.
Adobe InDesign.
Dreamweaver.
Visual Studio.
other design software.
Please sharethe related link of your graphic work.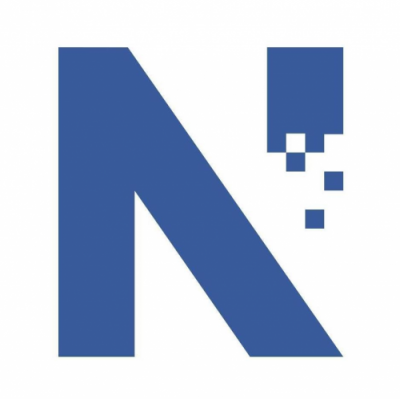 ฿20,000 - ฿30,000, สามารถต่อรองได้


ประสบการณ์:
ไม่จำเป็นต้องมีประสบการณ์ทำงาน
ทักษะ:
Adobe Photoshop, Social media, English
เงินเดือน:
฿20,000 - ฿30,000, สามารถต่อรองได้
What is the opportunity for you?.
We will make use of your existing design skills, pushing you to constantly be improving them. In return, we hope to share our marketing expertise to develop you into one of the most effective designers for Facebook.
You will be part of a leading marketing team and be working under one of Thailand's most experienced digital art directors. Your designs will create measurable results for various businesses. There's no better place to develop your craft: your designs will be exposed to millions of people on a monthly basis, allowing you to quickly learn from real-market user behaviors, which in return will strengthen your skills and gain deep insights into different industries.
There are different paths within the organization that you can take:
You could strive to become the very best at your craft of design and eventually become the person responsible for the creation of brand guidelines and marketing materials for brands.
You could develop management and leadership skills and be growing and managing a team of designers.
You could transition to a marketing career and be using your existing branding and design knowledge to become a fully-fledged marketing manager. Regardless of the choice, our organization will be investing in your growth.
Your Responsibilities:
Implement the overall look and style for brands on Facebook with the guidance of an expert art director.
Creating of Social Media visuals such as banners, carousels, photo albums and GIFs.
Creating short videos for Facebook.
Understanding advanced marketing concepts and user behavior.
Understanding and improving the impact of your work by working hand in hand with our team of leading Facebook marketers.
Your Benefits:
Starting salary THB 20,000 - 30,000 depending on experience and responsibilities We give you responsibility and autonomy on Day 1; with the ability to shape a fast-growing company.
High impact: Your work will reach millions of people every month.
We provide development opportunities and budget for your personal and professional growth.
We tailor your employee development plan with mentoring and frequent check-ins with the goal of fast promotions.
We foster an inclusive, international team that has a lot of fun together (weekly company dinners, weekly learning meeting, regular outings, etc.).
You won't find office politics here; we avoid hierarchies, hidden agendas, bad-mouthing, dead-end jobs or excuses.
What you bring to North Star Digital (Requirements).
Commitment to our vision, mission, values, and culture (read more here: http://north-star-digital.com/marketing-jobs-bangkok/).
Absolutely reliable with an attention to detail.
Strong pragmatism in order to solve problems.
Dedicated attitude.
Highly coachable.
Self-Awareness and Emotional Intelligence.
Intermediate English communication skills.
Proficiency with Adobe Photoshop, Illustrator, After Effects or other relevant design and video software.
Profound knowledge and deep interest in composition, typography, color theory, conversion optimization and the psychology of user behavior.
Passionate about people, brand identify, design and marketing.
Fun, creative and insightful and not afraid to share your opinion.
This position is open to both first-jobbers and experienced graphic designers.
Please apply under the following link:
https://northstardigital.bamboohr.com/jobs/view.php?id=23.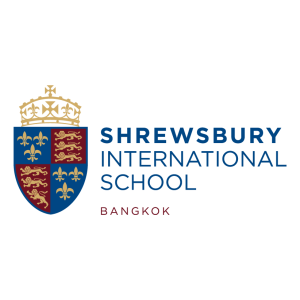 ประสบการณ์:
ไม่จำเป็นต้องมีประสบการณ์ทำงาน
ทักษะ:
Market Research, Event Planning, Thai, English
เงินเดือน:
สามารถต่อรองได้
The Marketing Communications Manager is responsible to the Principal and works closely with Director of Marketing and Communications, the Associate Director of Marketing and Communications. In particular, the Marketing Communications Manager will:
execute their own day-to-day responsibilities and support the team to ensure that the wider objectives of the Department and School are met. Manage the execution of delegated tasks, as sanctioned by the line managers, ensuring that they are delivered to time, budget and expected quality.
implement actions set out in the strategic marketing plan, and in accordance with the expectations of line managers.
support and execute communications between the school and internal stakeholders through its established communication systems, ensuring that format, tone and content is appropriate and in line with the school s guidelines. (including the drafting of materials for website and issuing of messages and letters on behalf of the school to parents and students via Parent Portal , email and SMS .).
support and execute promotional activities for the School including face-to-face networking, advertising campaigns and outward-facing communications (including via social media and website).
track effectiveness of digital communications and conversion rates in order to inform communications and promotional strategies going forward.
analyse and track competitor activity to identify areas of threat and opportunity.
engagement with school community and identification of school activities to leverage positive Word of Mouth and generate new marketing ideas for the school.
follow the brand guidelines and ensure that the materials and communications presented by others are also in alignment.
develop and control the marketing inventory, ensuring adequate stock and timely provision of marketing materials in accordance with budget.
Event Management.
plan, initiate, implement and support key school events.
advise all staff on events planning and ensure key messages and materials are delivered.
assist in the pre-communication/promotion of events, and establish and manage ticketing and registration processes (if required), Public Relations Media and public relations.
generate media coverage.
monitor competitors news, analyse and make recommendations to shape the School s own promotional activities and strategy.
Networking.
work with other stakeholders to map out networking events and engage SMT.
attend networking events and create top of mind brand.
networking and engage school community.
Professional Expectations:
The Marketing Communications Manager should have the following qualities, skills and experience:
Essential.
excellent English, both written and spoken.
ability to produce, edit and proof accurate English Language copy.
strong interpersonal skills.
a proactive team player, willing and able to execute own work streams.
excellent planning and time management skills, with ability to prioritise urgent tasks and meet agreed deadlines.
experience in a professional Marketing environment.
practical knowledge of digital platforms and social media, including campaign execution.
ability to respond to new information and crisis management in a calm and professional manner.
event management skills.
familiarity with editing, and proofing processes, including quality control of proof products provided by suppliers.
Desirable.
strong Thai Language skills.
journalism skills are advantageous, particularly the ability to identify opportunities for leveraging positive news from within the community, gather the necessary information and present it in accurate and persuasive written English.
experience of budget control.
experience of working in a school environment and demonstrating understanding of inter-departmental working.
comfortable in the basic use of photographic equipment. Additional skills and experience in event photography and/or editing software (Adobe Photoshop) a plus.
some experience with Adobe InDesign and/or Adobe Illustrator.
familiarity with Google drive, Google forms and Google analytics.
experience and proficiency in Microsoft Word and Excel.
ส่งแจ้งเตือนงานใหม่ล่าสุดสำหรับ
ผู้จัดการสื่อดิจิทัล