Companies posting
jobs with us

Post Your Jobs to Reach the Right Candidates
We deliver your jobs to relevant candidates
and help you build your employer brand to attract and retain top talent.
REACH TO RIGHT CANDIDATES
When you post a job position, only qualified candidates are notified. Our machine-learning WORKSCORE algorithm examines thousands of data points to find the best fit between job seekers and job listings, and automatically recommends your jobs to the most qualified candidates.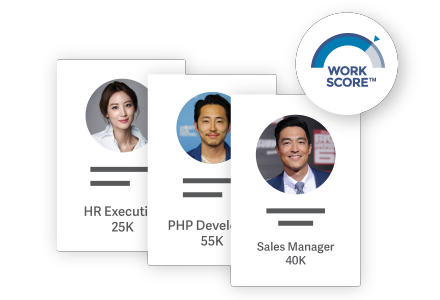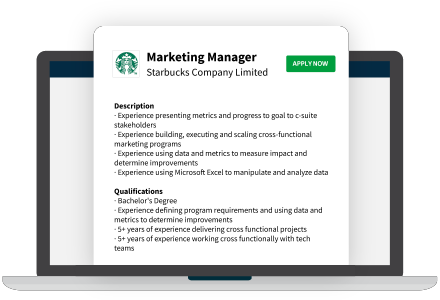 GET RELEVANT APPLICATIONS
Post your open job positions and have qualified candidates apply directly with their professional job profile and CV. All candidates are prescreened to meet your job-specific qualifications.
Post your jobs now
BUILD YOUR EMPLOYER BRAND
A free Company Page lets you have an edge over your competitors. A strong employer brand will ensure that the brightest candidates will choose your company over others. WorkVenture is the only platform in Thailand where you can showcase your company, share workplace insights and upload photos and videos.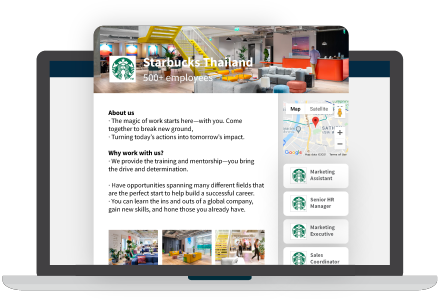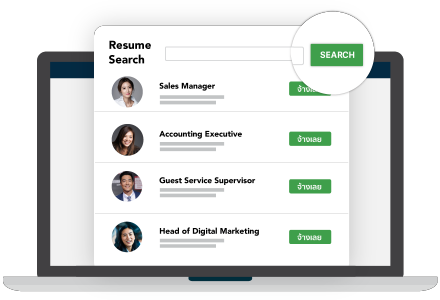 FIND THE RIGHT CANDIDATES
Quickly search from database of over 300,000 profiles
Search for any candidate with keyword search and filters
Hire easily by contacting candidates directly
Full professional profiles with salary expectations
Create your Employer account
and post your jobs
It's easy to post jobs and recruit candidates: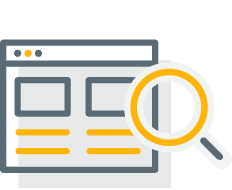 Choose a Package
Choose a package that meets your hiring requirements.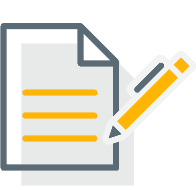 Post your Positions
Fill your job listing details and qualifications through our easy to use interface.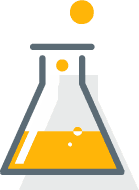 Match with Candidates
Get 20 matching candidates within 15 min with our WorkScore algorithm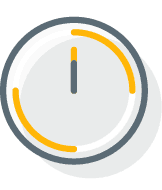 Receive Applications
Applications will be delivered straight to your inbox.
Frequently Asked Questions
Frequently Asked Questions
Why should I post jobs with WorkVenture?
WorkVenture is a job search website dedicated to connecting employers with skilled professionals in Thailand. We use a in-house developed algorithm to make recruiting faster and to deliver more relevant candidates.
Every month, more and more educated professionals apply for jobs through WorkVenture. Our job is to connect you to these candidates and ultimately help you make the right hire.
How does it work?
It's really easy. Once you have chosen a suitable package and processed the payment you are ready to post your job online.
We give your job special placements and push it out to all the job seekers that match with your required qualifications. Should they apply, you'll receive applications directly in your inbox. Your job posting stays in circulation for 30 days.
What if I have multiple openings per listing?
We allow you to hire unlimited number of candidates for any a single position - not restricting amount of individuals to hire.
Can I search through your database?
Yes - you can search through WorkVenture Resume database with our Resume Search service, with access to over 200,000 White Collar CVs and candidates contact information to hire directly. Contact us today or purchase a subscription online here
Take your recruitment to a higher level and attract great talent by
creating Employer Branding video about your workplace
Follow DTAC, Bangchak, Sansiri and other companies
that created their Videos with WorkVenture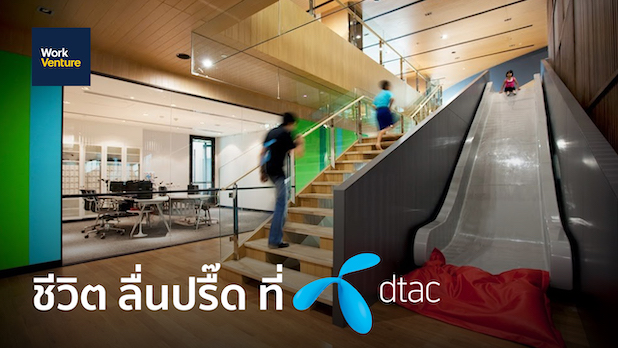 Dtac, as one of the leading telecommunications companies in Thailand for all generations, reached out to WorkVenture to deliver an external Employer Branding campaign. The comfortable and friendly working spaces and environments attract a high volume of candidates to work at Dtac. The office is designed for freedom of employees to share their ideas in the open spaces. Employees see Dtac as their second home instead of just a place to work at. Dtac imploys technology making working here easier for employees. WorkVenture helped to craft and showcase a typical 'day in the life' of an employee at Dtac as well as numerous benefits that they offer, including the accessible location in the middle of Bangkok. The Employer Branding campaigns effectively delivered results of strengthening Dtac as an employer of choice.
read more
See Video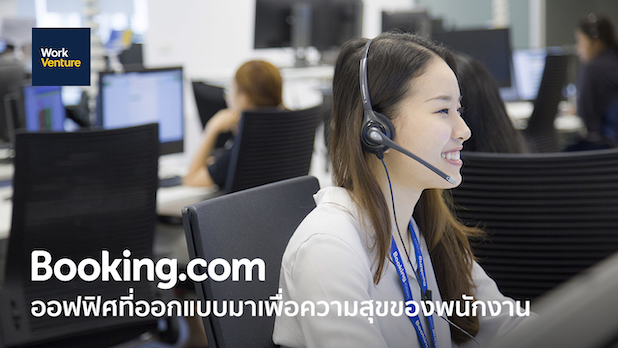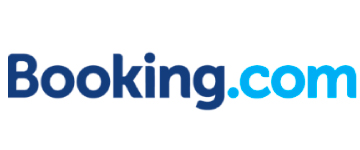 Booking.com as a leader of online travel booking services asked WorkVenture to build an extensive Employer Branding campaign to strengthen the recruitment strategy for employers through showcasing the company and boost its attraction for potential candidates. Certain areas of employment, such as customer service, can be hard to fill because of very challenging working conditions they are often associated with. Booking.com believes that the best service starts with the happiness of each employee. The company extensively supports creativity at the workplace and comfort in the office. You can always feel the familiarity here and the workplace politics is low. We used this opportunity of highlighting Booking.com's modern and attractive workplace to showcase its advantages over top companies laying the path for Booking.com to be known as a leading global employer. The digital Employer Branding campaigns effectively delivered great results for Booking.com to fill their Bangkok based customer service roles.
read more
See Video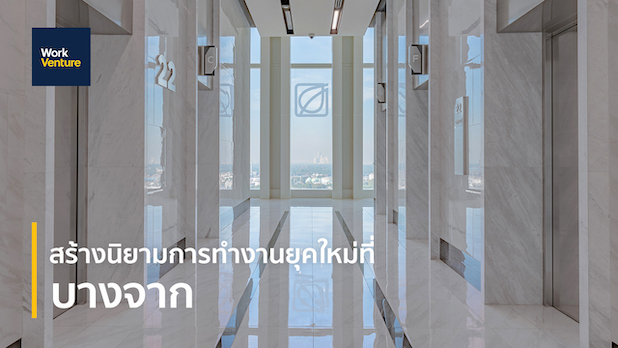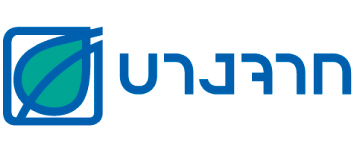 Bangchak has been around for many years in Thailand as the 2nd largest oil & gas company and wanted to rejuvenate their corporate image and to attract a new generation of employees with the focus on the Work-Life Integration for employees. Bangchak has flexi-hours and flexi-mobility for employees for the convenience of their employees. Facility at Bangchak is second to none as it has the gym, library, and other areas for employees to freshen out their minds after long hours of work. The benefits do not only cover you but also your family members as well. WorkVenture brought out the potential Bangchak had as an Employer of Choice among new generations and produced materials for both the company's internal career page and external brand assets to show the company's ability to differentiate itself from its competitors, highlighting the working environment and unique benefits. Through this Employer Branding campaign WorkVenture delivered the campaign with over 400,000 views to effectively convert and hire hard to find new generation engineers and to communicate on the refreshed corporate image of the company
read more
See Video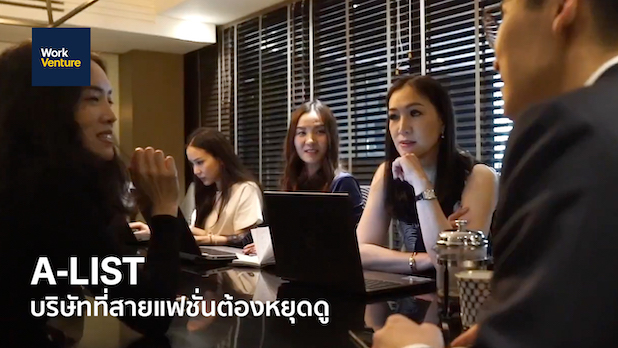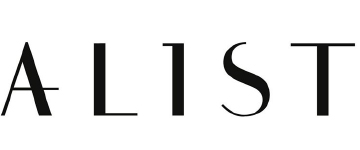 A-list is a leading high-fashion distributor and retailer, working with global brands such as Chloeé, Jimmy Choo and Valentino. A-list is the absolute answer for those fashion lovers or who have passion for fashion. A-list's organization image is an outstanding employer who cares about the employer's work-life balance and thoughts. A-list holds rooftop parties for employees after work hours. Working at A-list is full of colours and inspirations as all employees are to be trained to be at the global standard level. A-list trusted WorkVenture to help them strengthen their corporate values. Employees will have a chance to meet celebrity and well known PR companies during A-list's events. The company needed to enhance its position as a well known employer, WorkVenture helped with improving the corporate image and EVP by producing an Employer Branding video to showcase real working life in the company throughout different divisions - effectively attracting leading talent from the fashion and design industries.
read more
See Video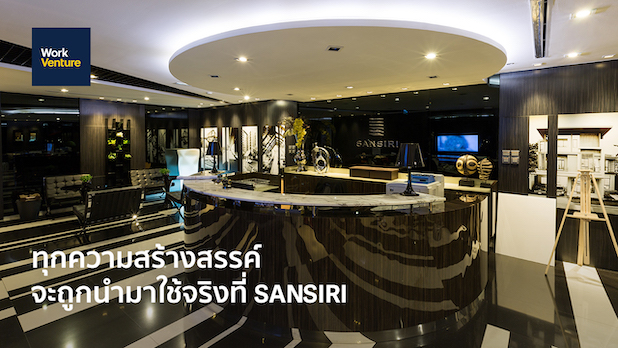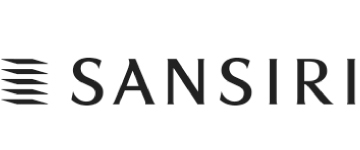 Sansiri is well-known as the leading real-estate developer in Thailand, yet has been relatively unknown as an employer. Sansiri realized that it has to update their EVP and strengthen their corporate brand as an employer. Sansiri doesn't have vacations in developing their employees. and let their employees freely voice out their opinions. Sansiri believes that all opinions are matters and could be used to make Sansiri a better place for everyone. WorkVenture's challenge was to raise awareness for Sansiri as an Employer of Choice and to attract new talent through Thailand based Employer Branding marketing campaigns. Sansiri shows that every opinion is valued as the company itself believes that in order to grow, one must dare to think differently. With WorkVenture's solutions, Sansiri is able to attract more talented candidates and is known as one of the best workplaces in the real-estate industry.
read more
See Video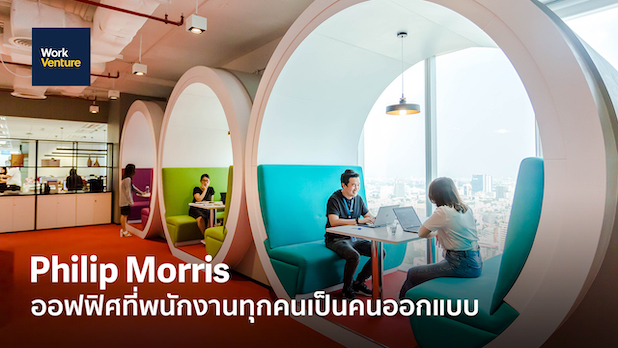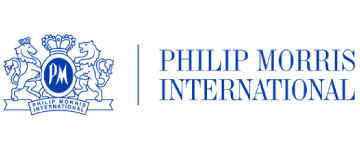 Philip Morris's corporate brand as an employer is not that well-known for the candidates, although being a successful and well-established company. WorkVenture was able to draw attention to the positive aspects of working for Philip Morris by showcasing the high level of workspace and the kind of work environment they offer as these aspects still remain important to a leading talent. WorkVenture believes that Philiop Morris could be the Employer of Choice once the Employer Branding Strategy service has been delivered! The office provides solutions for many candidates as the workplace is diversified with a multinational firm's atmosphere, employees receive training to be a leader, and employees are given the opportunity to work at different product lines or overseas. With WorkVenture's consistent strategic branding solutions, Philip Morris was able to show all the benefits of working with them, including the option to work remotely every Friday, and improved the effectiveness of their recruitment pipeline. Philip Morris put trust in us to strategize the corporate identity of their employer brand, what about your corporate?
read more
See Video
Customer Testimonial and Employer Branding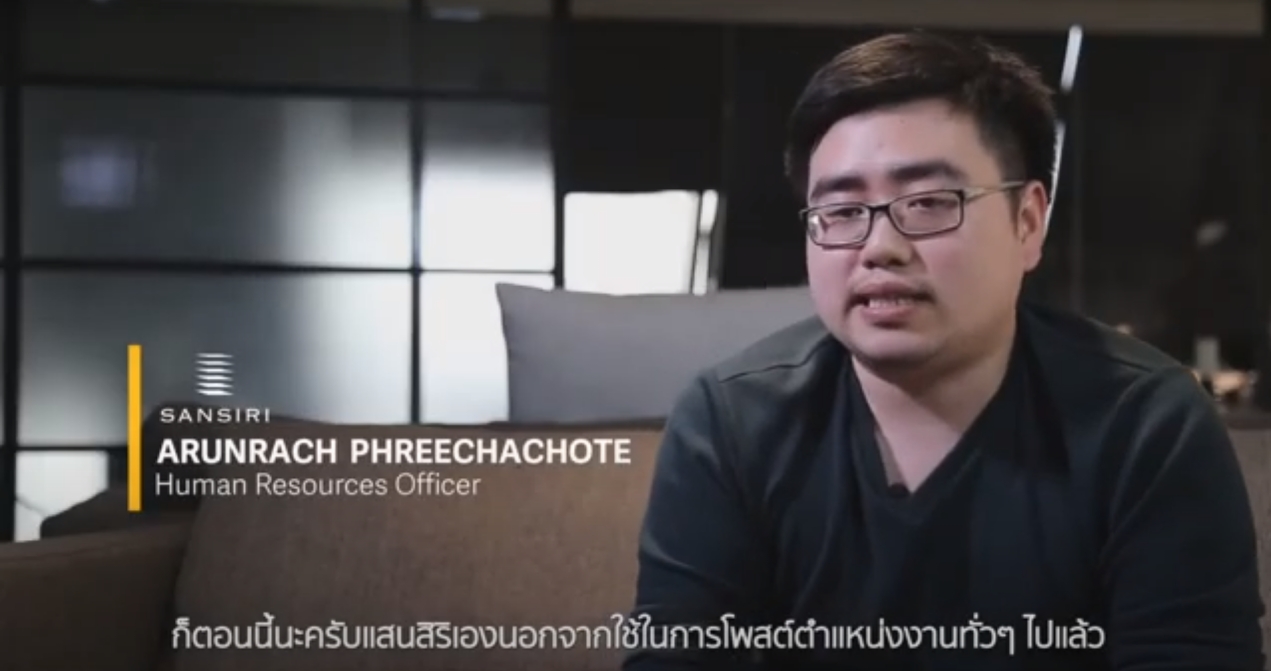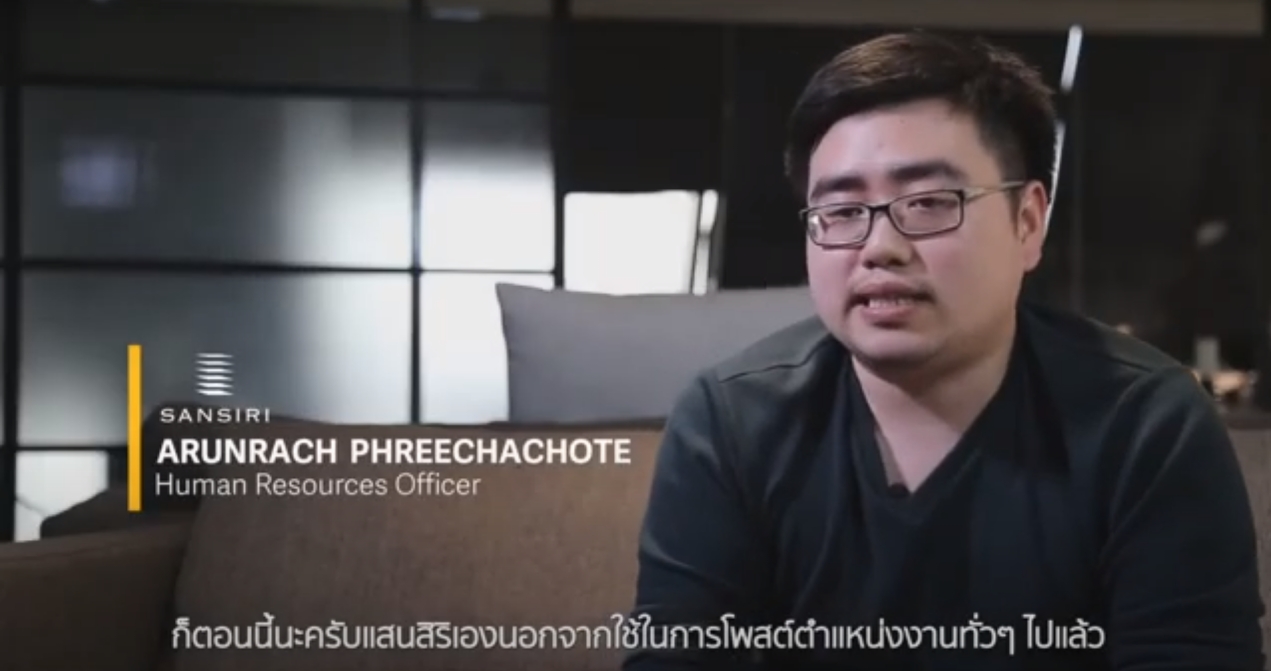 AGODA, Recruitment Manager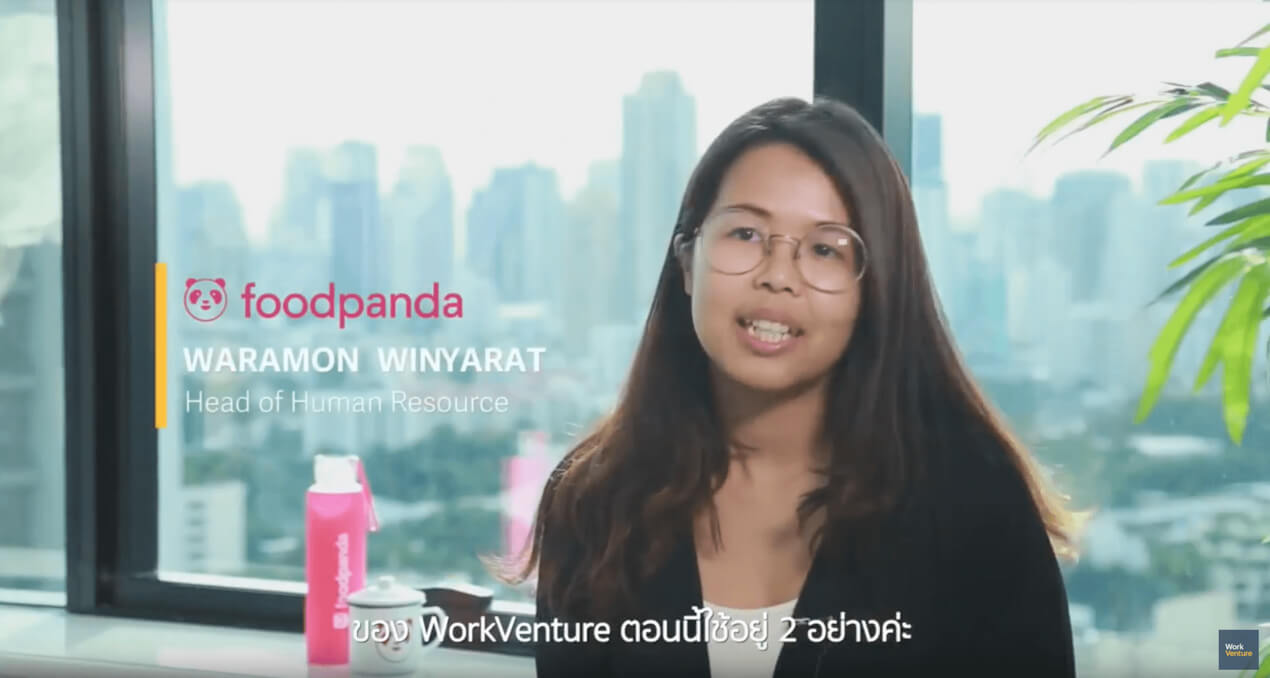 FOODPANDA, Head of HR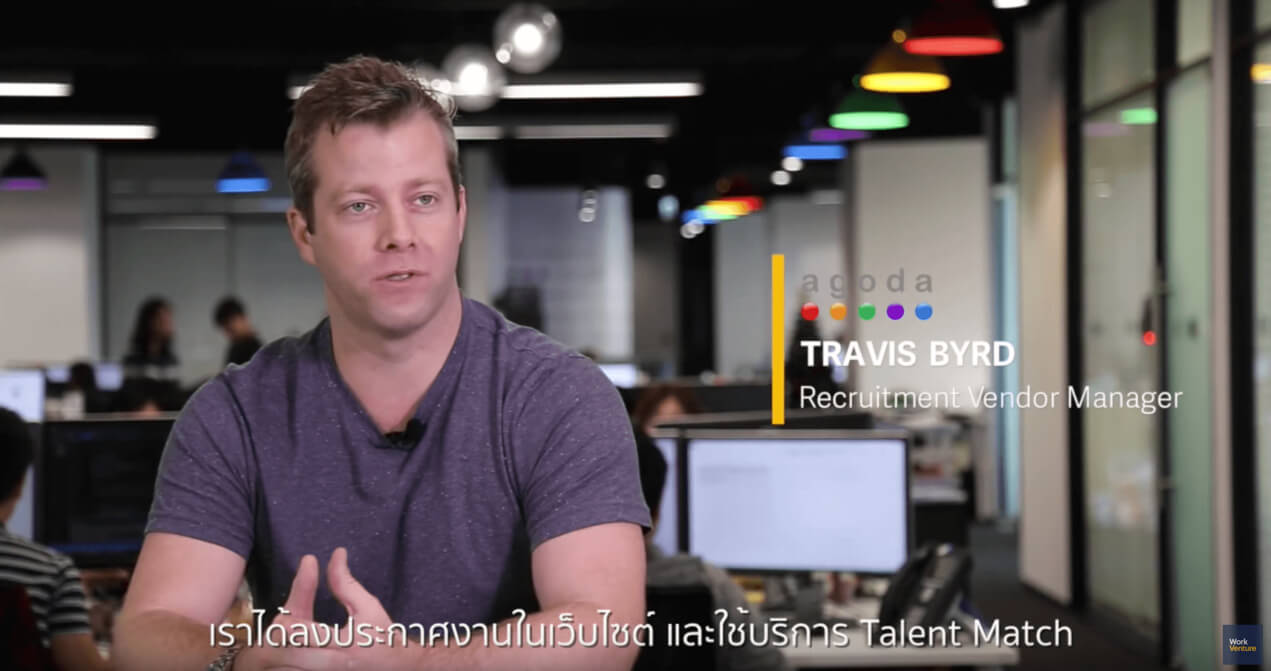 DTAC, Company Tour
What our customers are saying ...

"WorkVenture is the definite website for recruiting young professionals."
Human Resources Department Samsung
Thai Samsung Electronics Thailand

"Employees our company get from WorkVenture fit well with our company culture and qualification."
Waramon Winyarat, Head of Human Resource
Food Panda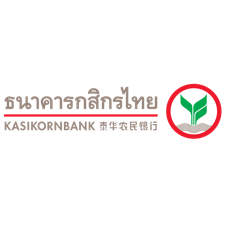 "WorkVenture's candidate pool is one of the most effective sources to get right candidates with high quality. There's nowhere you can find this many potential candidates. Trust me"
Piyapat Paiboonsukasem, Human Resource
Kasikornbank

"WorkVenture team took great care of identifying and solving our recruitment requirements."
Santipatana Sriphuvieng, Assistant Vice President, HR & Recruitment
Tisco Financial Group Plc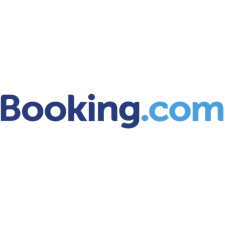 "Candidates from WorkVenture has never disappointed our company. They are well-qualified and fit well with our company culture."
Clifford Teo, Recruitment (APAC)
Booking.com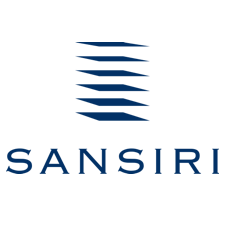 "WorkVenture is more than just a recruitment website because there are contents on Employer Branding service we can create to reach and find the right candidates. And this is awesome."
Arunrach Phreechachote, Human Resources Officer
Sansiri
Are you ready to find the people you really need?
Start recruiting and list your open job positions now! Leave us your contacts and we'll be in touch with you within 24 hours.
Contact us from Monday to Friday from 9.00 - 17.30
Telephone: 093-934-5213
Email: [email protected]
Your message was sent successfully
As seen in press and media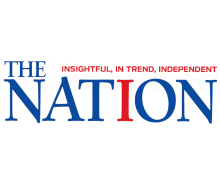 "Career startup platform a success - working together with industry leaders as well as fast-growing startups."
Nation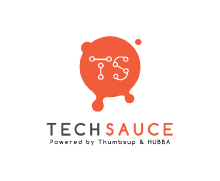 "An easier channel for relevant career opportunities to match users skills and interests."
Techsauce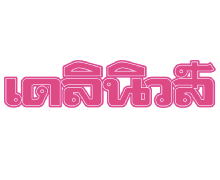 Now you can find great candidates like finding shows on Netflix
Dailynews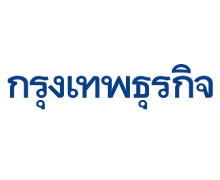 WorkVenture is a future of job listing platform where you can find great candidates throughout Thailand
Bangkok Biz