Employer Branding Case Studies
Employer Branding videos and office tours
produced by WorkVenture for leading employers in Thailand.
Office Tour Videos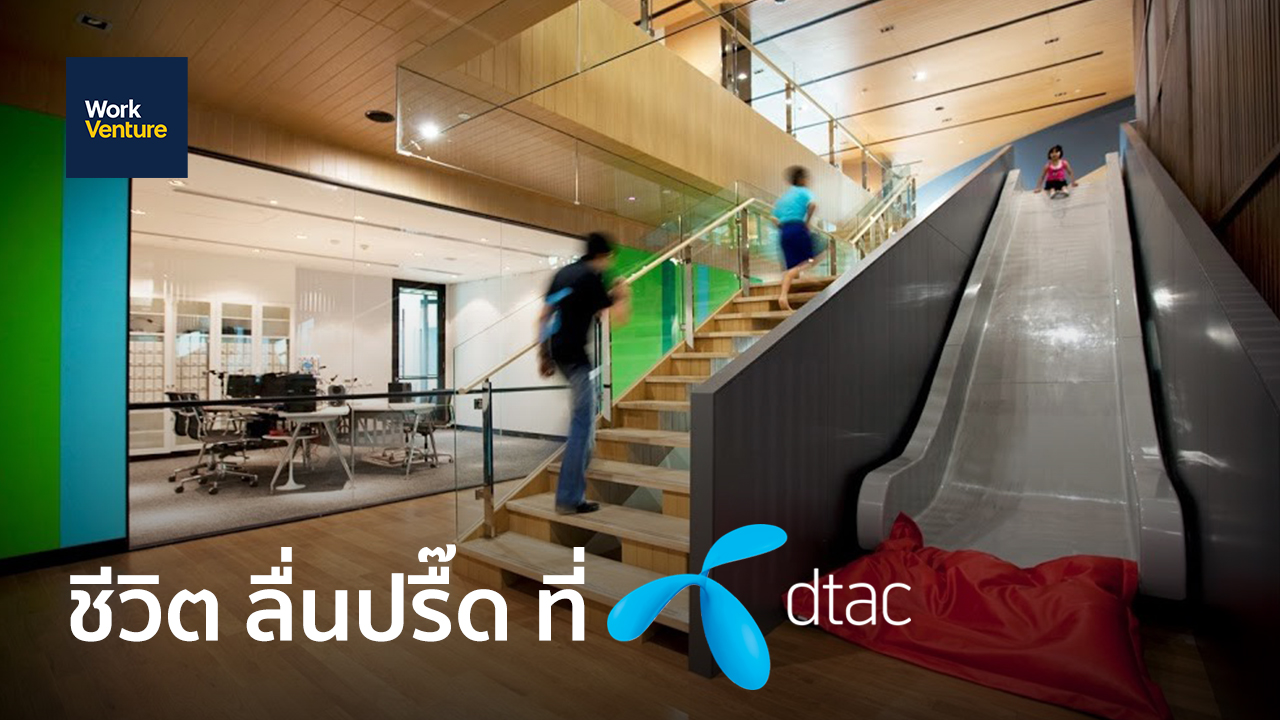 DTAC (Office)
Dtac, as one of the leading telecommunications companies in Thailand, reached out to WorkVenture to deliver external Employer Branding. WorkVenture helped to showcase a typical 'day in the life' of an employee at Dtac as well as numerous benefits that they offer. The campaigns effectively delivered results of strengthening Dtac as an employer of choice.
See Video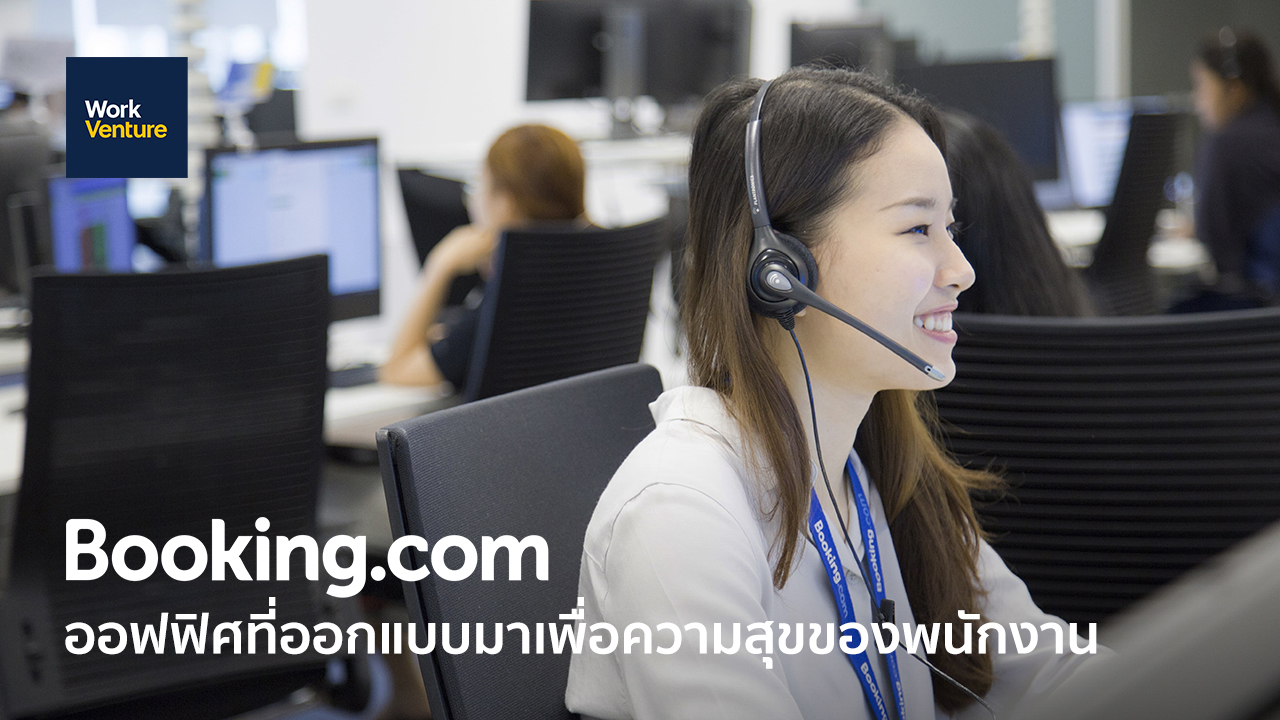 Booking.com
Booking.com asked WorkVenture to showcase the company and boost its attraction for potential candidates. Certain areas of employment, such as customer service, can be hard to fill because of very challenging working conditions they are often associated with. We used this opportunity to put forward Booking.com's modern and attractive workplace to showcase its advantages over top companies. The campaigns effectively delivered results for Booking.com to fill the roles required for their recruitment plan.
See Video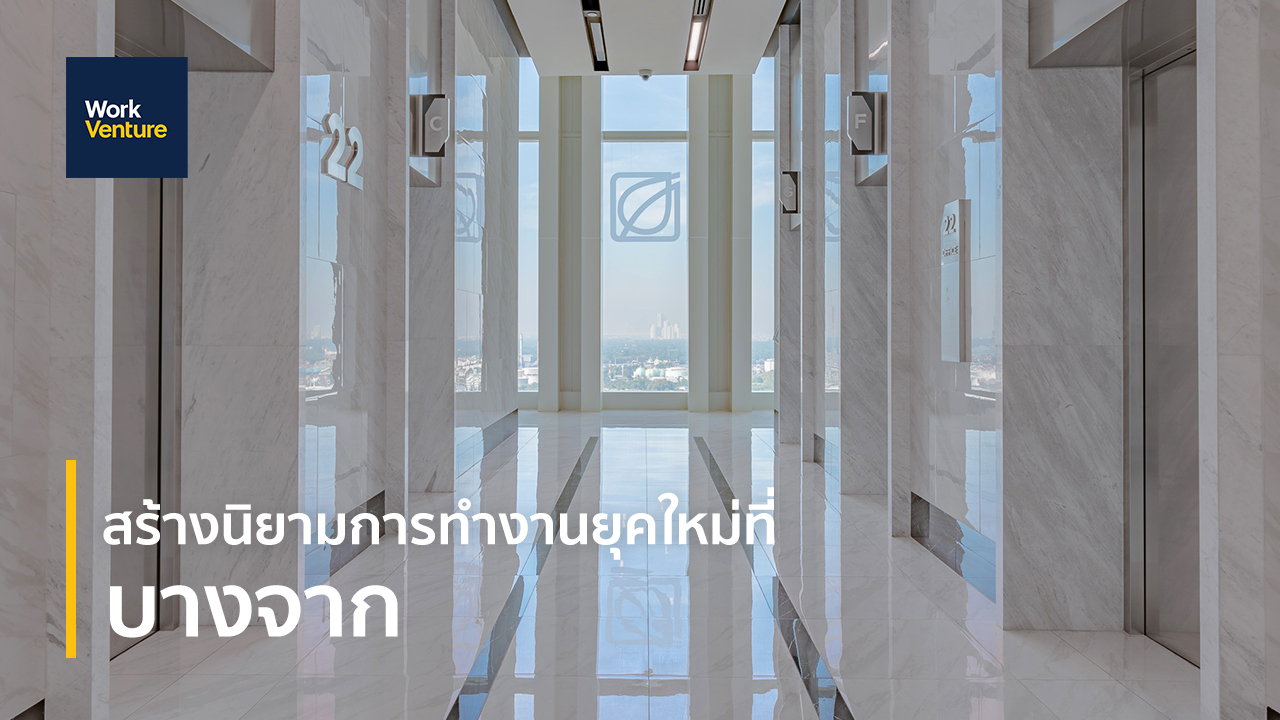 Bangchak
Bangchak has been around for many years in Thailand as the 2nd largest oil & gas company and wanted to rejuvenate their company image and attract a new generation of employees. WorkVenture brought out the potential Bangchak had as an Employer of Choice among new generation and produced materials for both company's internal career page and external brand assets to show the company's ability to differentiate itself from its competitors, highlighting the working environment and unique benefits.
See Video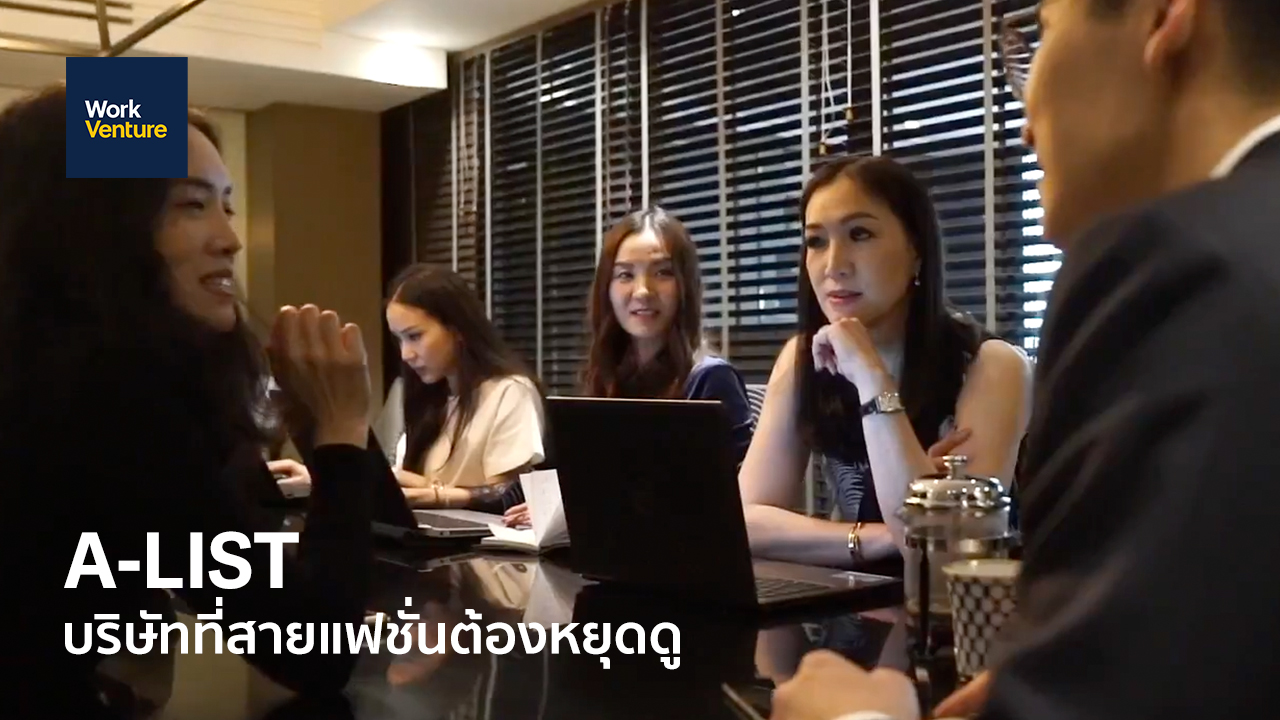 A-list
A-list is a leading high-fashion distributor and retailers, working with global brands such as Chloeé, Jimmy Choo and Valentino. The company needed to enhance its position as a well known employer, WorkVenture helped with producing an Employer Branding video to showcase real working life in the company throughout different divisions - effectively attracting leading talent from the fashion and design industries.
See Video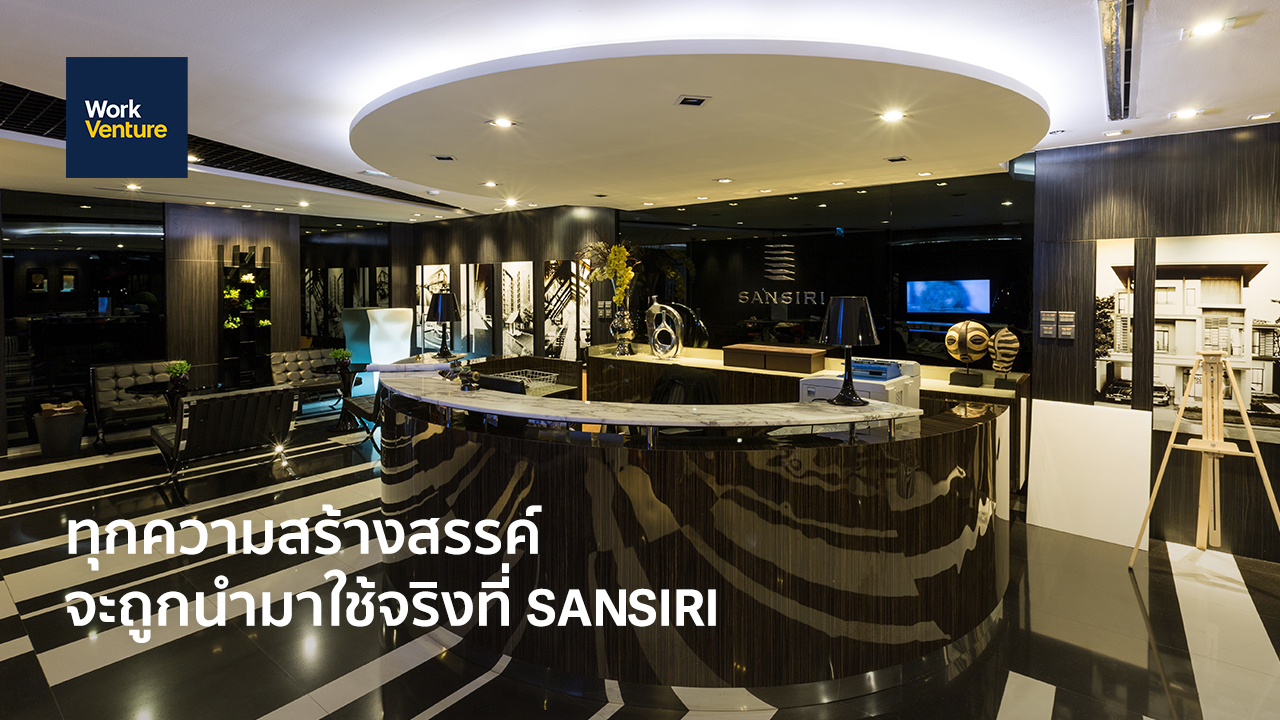 Sansiri
Sansiri is well-known as the leading real-estate developer in Thailand, yet has been relatively unknown as an employer. WorkVenture's challenge was to raise awareness for Sansiri as an Employer of Choice and to attract new talent through Employer Branding marketing campaigns. Sansiri shows that every opinion is valued as the company itself believes that in order to grow, one must dare to think differently. With WorkVenture's solutions, Sansiri is able to attract more talented candidates and is known as one of the best workplaces in the real-estate industry.
See Video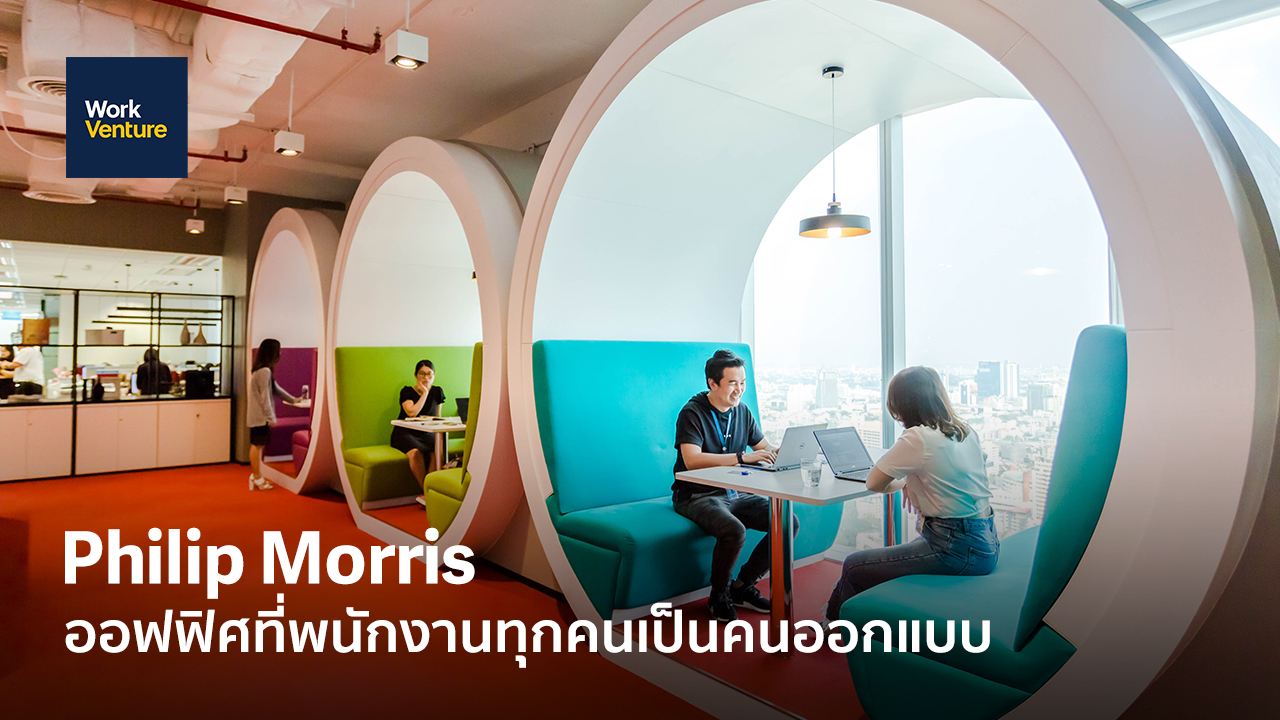 Philip Morris
Philip Morris faces a challenge with its product line, although being a successful and well-established company. WorkVenture was able to draw attention to the positive aspects of working for Philip Morris by showcasing the high level of workspace and the kind of work environment they offer as these aspects still remain important to a leading talent. With WorkVenture's consistent strategic branding solutions, Philip Morris was able to show all the benefits of working with them and improved the effectiveness of their recruitment pipeline.
See Video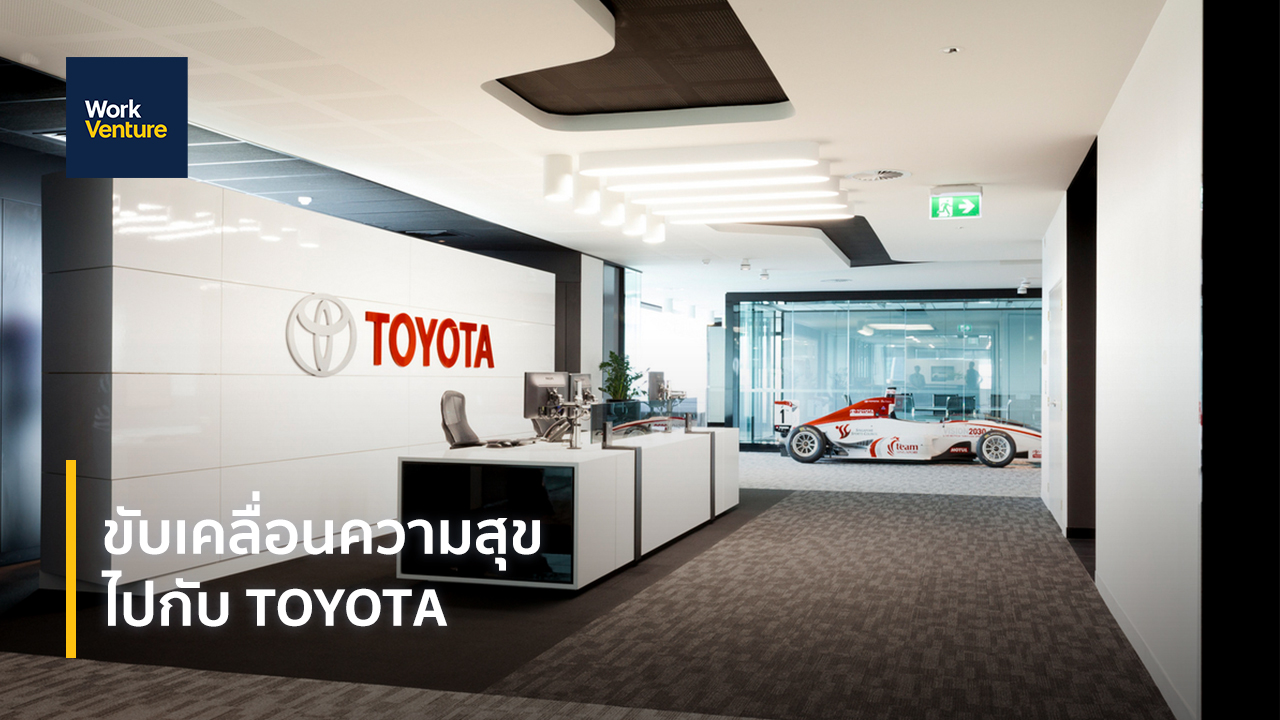 Toyota
Toyota remains an Employer of choice due to its long withstanding reputation. The main challenge for Toyota was to maintain their position among young and dynamic engineering talent. WorkVenture made sure to take this issue on board when preparing the materials for the campaign. We angled the campaign to attract top engineering talent that would be a perfect match for the roles they need.
See Video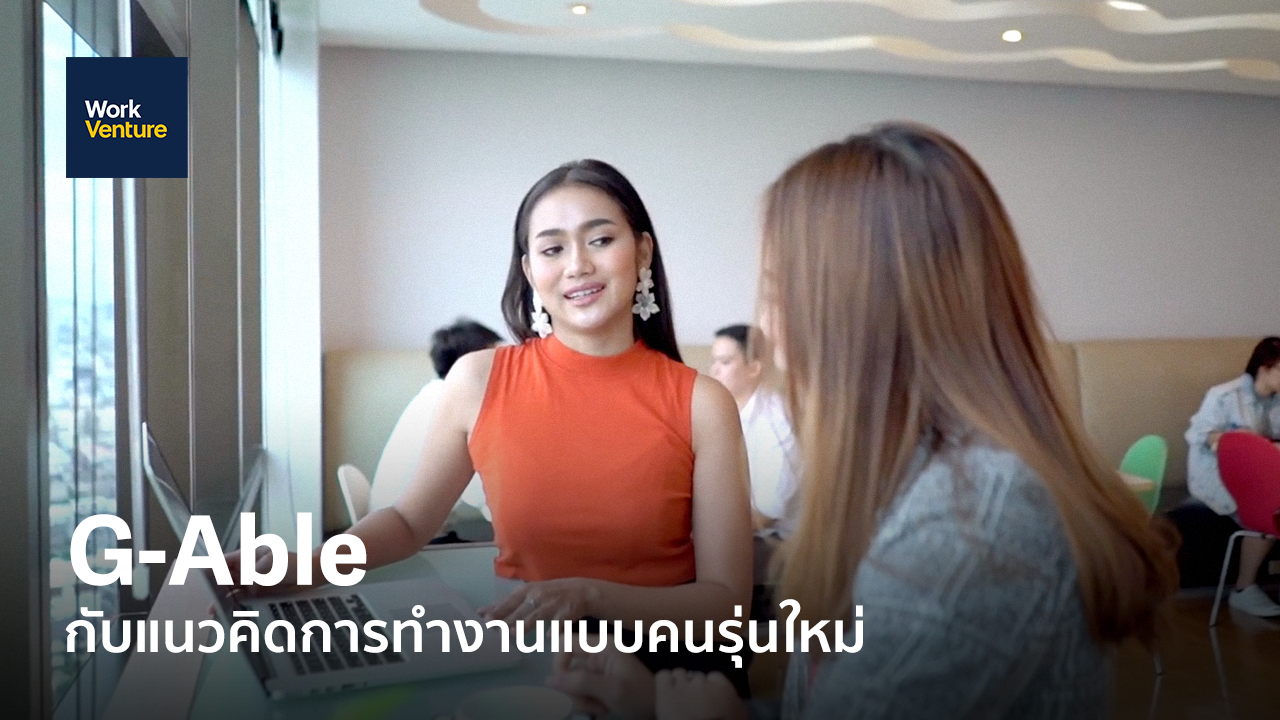 G-Able
G-able, the leading IT solutions provider, needed to raise awareness of their company and to attract talent that would be a good cultural fit for the company's environment and vision. With the type of business, G-able also found it hard to fill in the needed IT talent. WorkVenture worked alongside G-able to show the type of work environment and exciting culture the company offers, successfully directing IT talent to choose the company over others.
See Video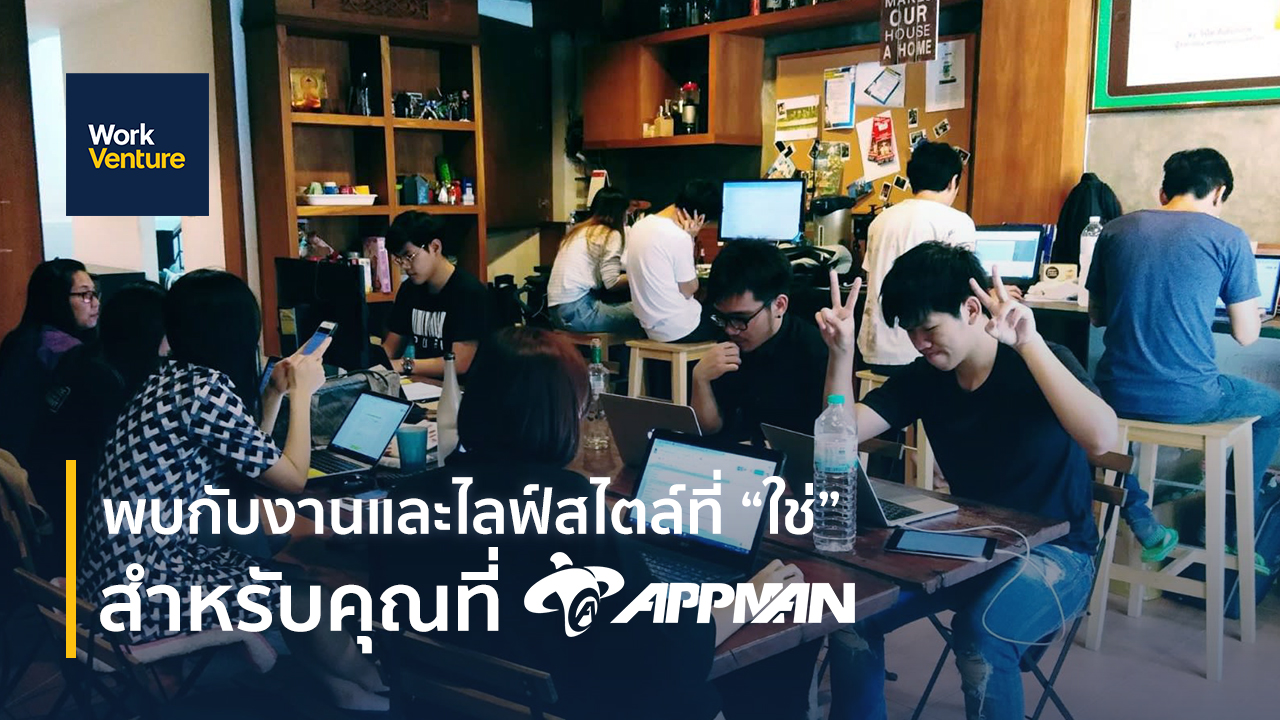 Appman
Mobile development company, Appman showed that not every workplace believes in the concept of "work smart, play harder" and needed to promote their company and also show the company's work environment. WorkVenture encouraged the company to demonstrate its unique qualities to give a real representation of its tech employees and management style. This allows potential tech candidates to decide for themselves if they are a good cultural fit for the company. The campaign helped the company to significantly reduce recruitment and sourcing costs for IT talent.
See Video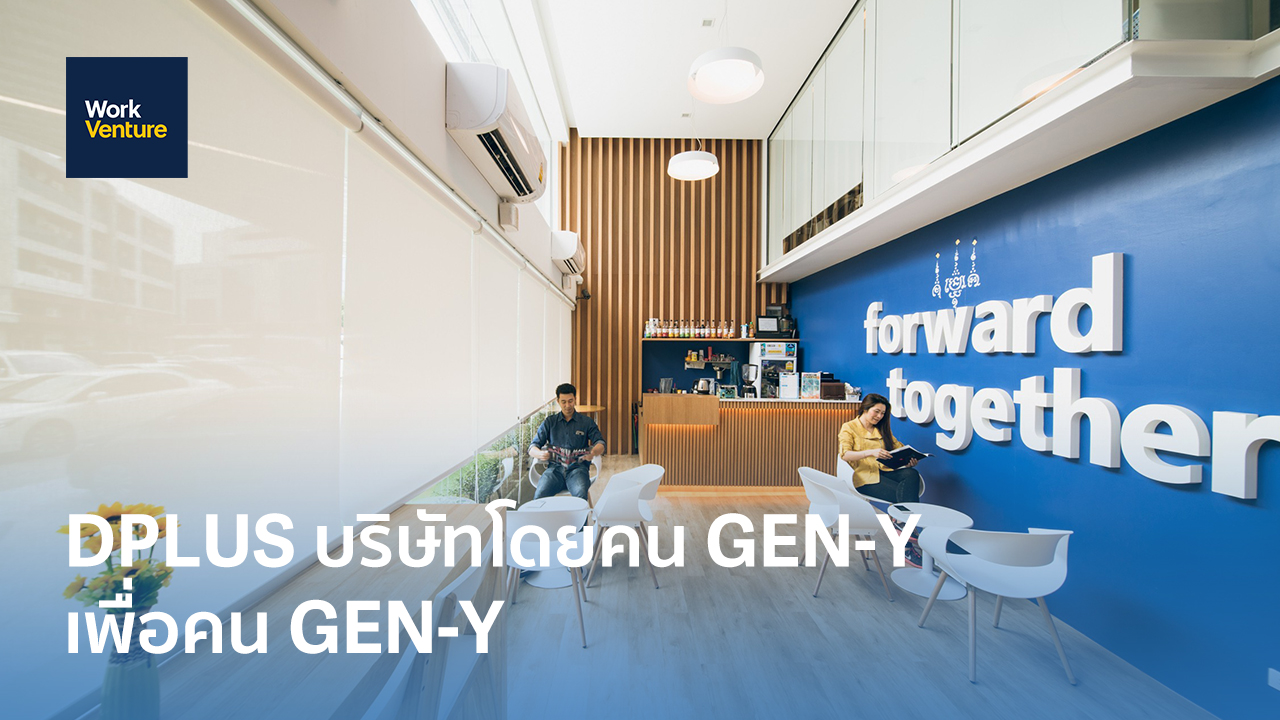 DPlus
D Plus, a fast moving mobile accessory distributor wanted to bring awareness on the benefits and workspace it offers to its talent. Albeit being a small company, they nonetheless invest highly in their employees and wanted to showcase themselves as fast-paced and fast-growing organization, successfully hiring leading in the market.
See Video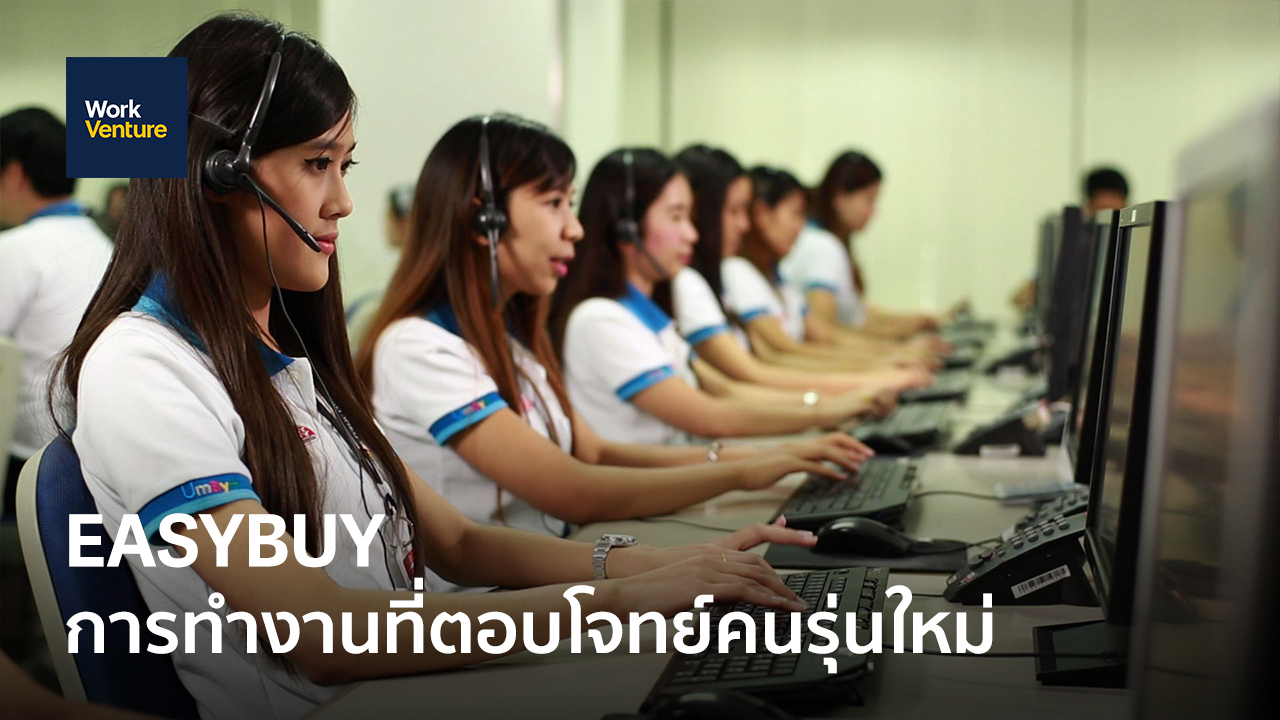 Easybuy
EasyBuy sees the importance of every employee. The organization wanted to showcase their Employer Brand, the consideration they have their talent and benefits provided by the organization. As a large organization video was a very cost-efficient solution for them to communicate their position to a wider audience.
See Video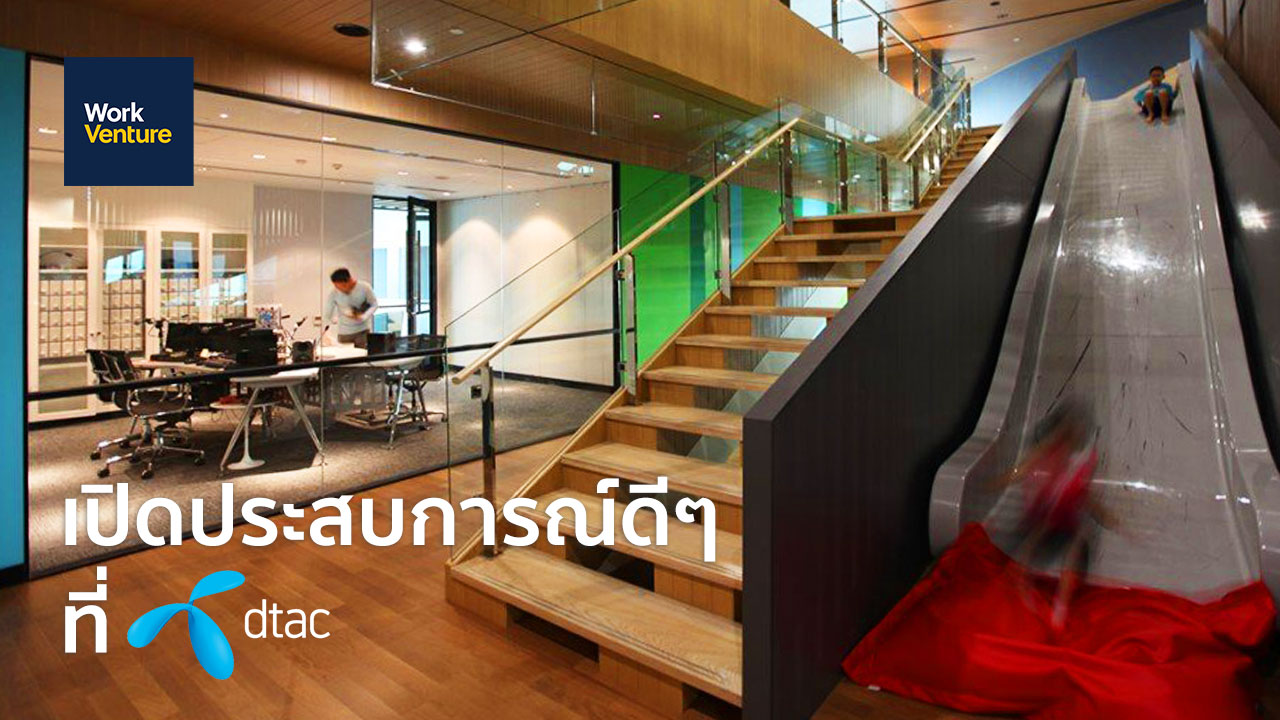 Dtac (Event)
Dtac wanted to effectively implement internal communication through interactive Employer Brand content - to distribute awareness of internal activities done for employees. WorkVenture showcased the internal event through video promotion, helping to build internal values company-wise as well as benefit from external awareness of being employee driven organization.
See Video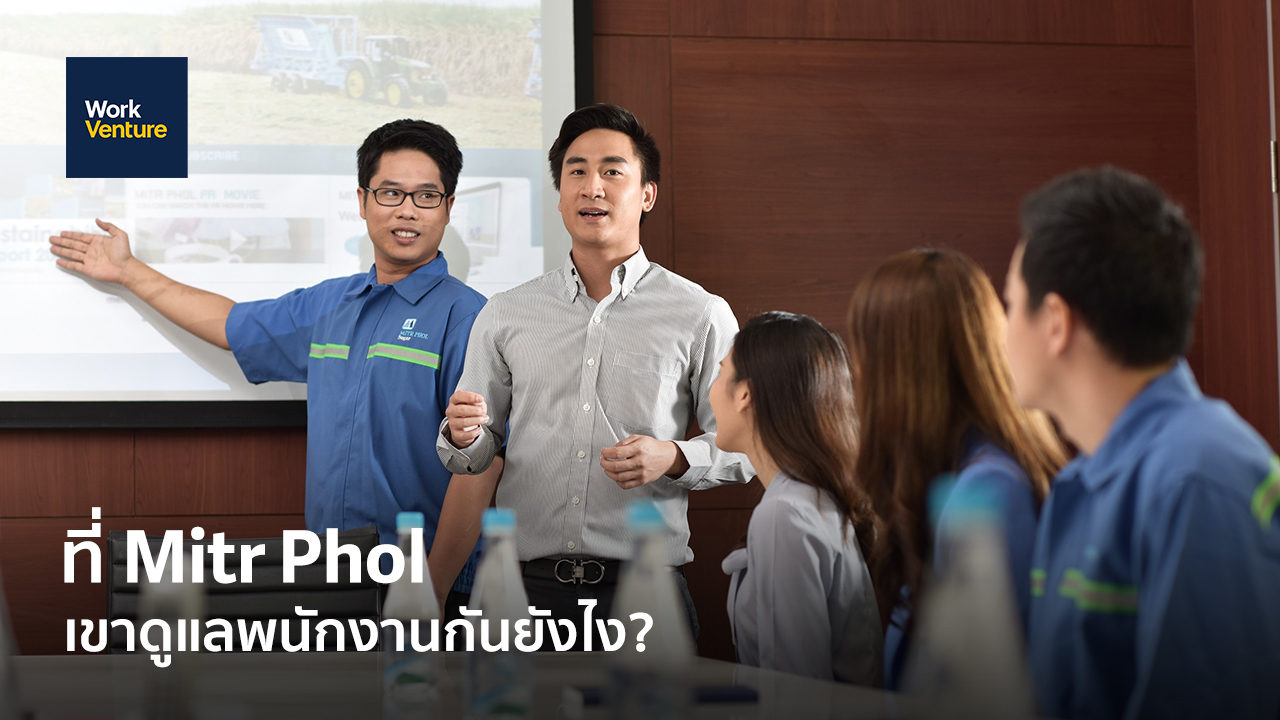 Mitr Phol (Office)
Mitr Phol as the no.1 sugar manufacturer in Thailand, stated that one of the key drivers that makes them one of the best employers for Gen Y is their consistency in developing their workplace. The company has gone through generation change in the recent years and WorkVenture helped them through HR Change Management and Employer Branding campaigns to realign their position in the South-East Asian market.
See Video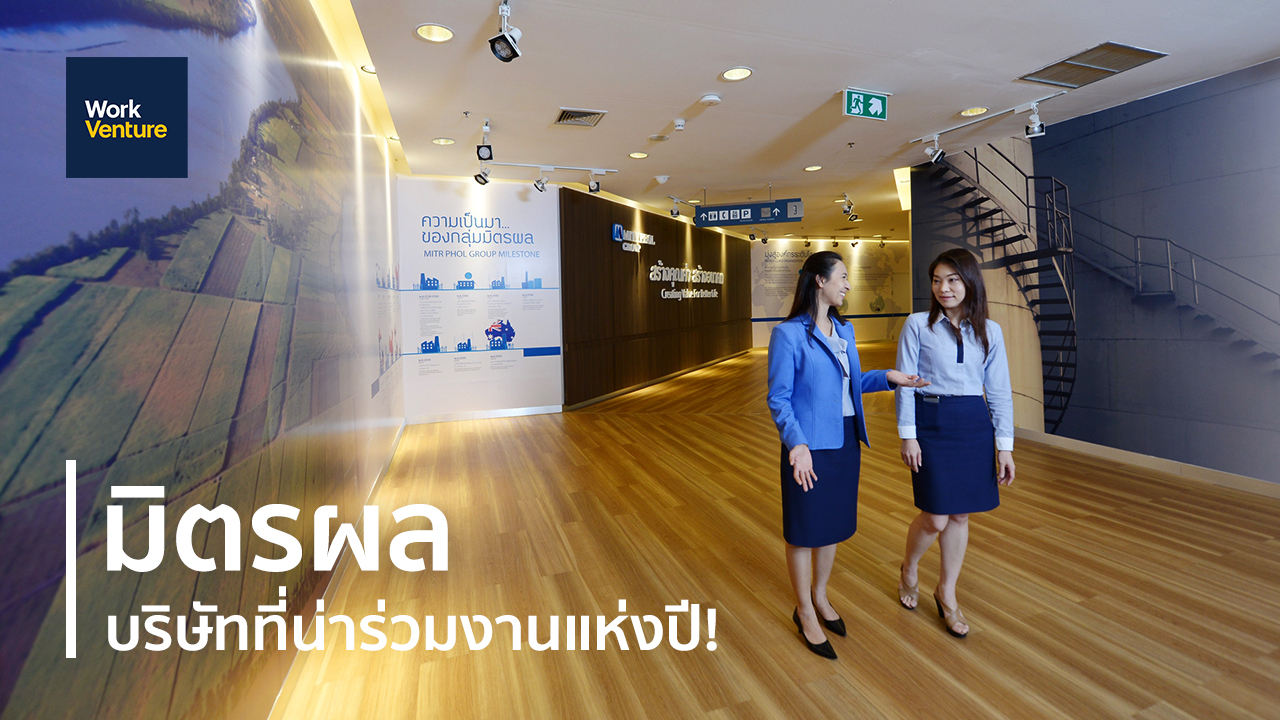 Mitr Phol (Best Employer)
After working with WorkVenture on a number of Employer Campaigns over 3 years, Mitr-Phol was awarded the position of being one of the leading employers in Thailand by an external authority. WorkVenture built video campaign around their achievement to communicate the message directly to candidates, further increasing their attractiveness to top talent.
See Video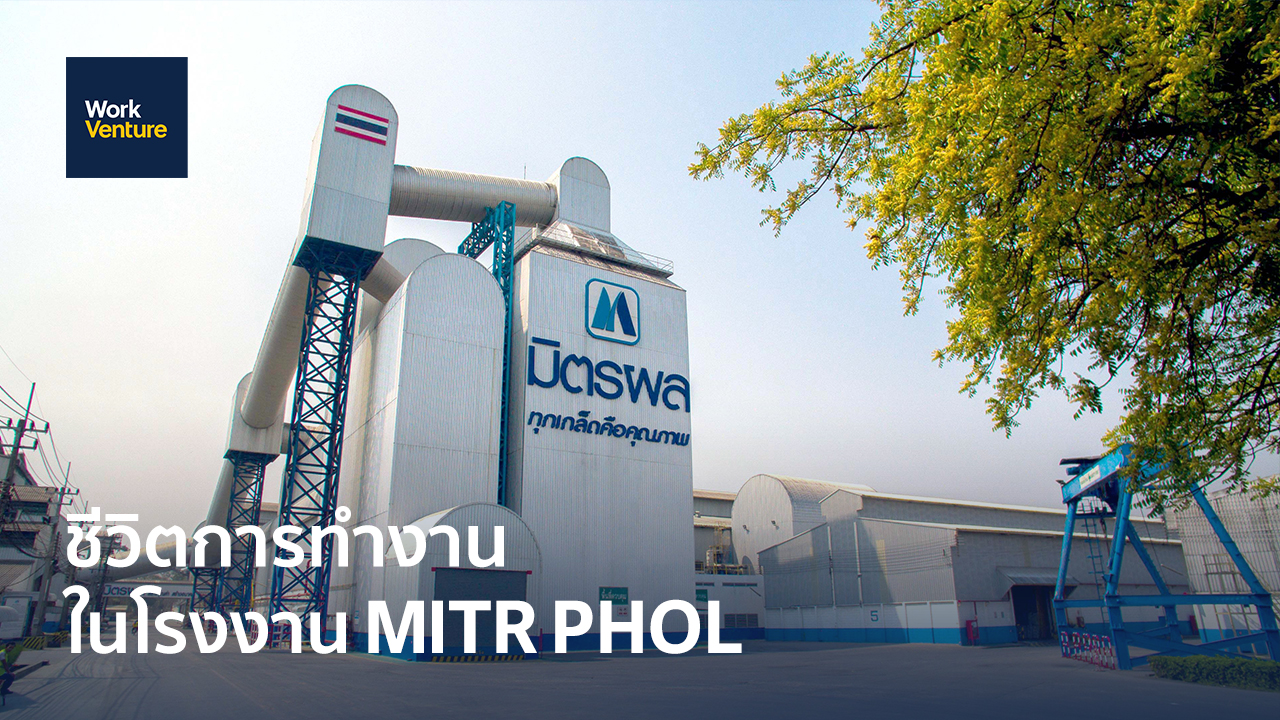 Mitrphol (Chaiyapoom)
Mitr Phol has operations throughout Thailand and has unique talent needs for different locations. Hiring White Collar roles, especially laboratory and engineering roles for manufacturing environments is highly challenging in the market, especially for out of city locations. WorkVenture built a highly successful Employer Branding video campaign to highlight the many benefits of working in out-of- town manufacturing location, significantly reducing the overall HR budget for hiring qualified talent.
See Video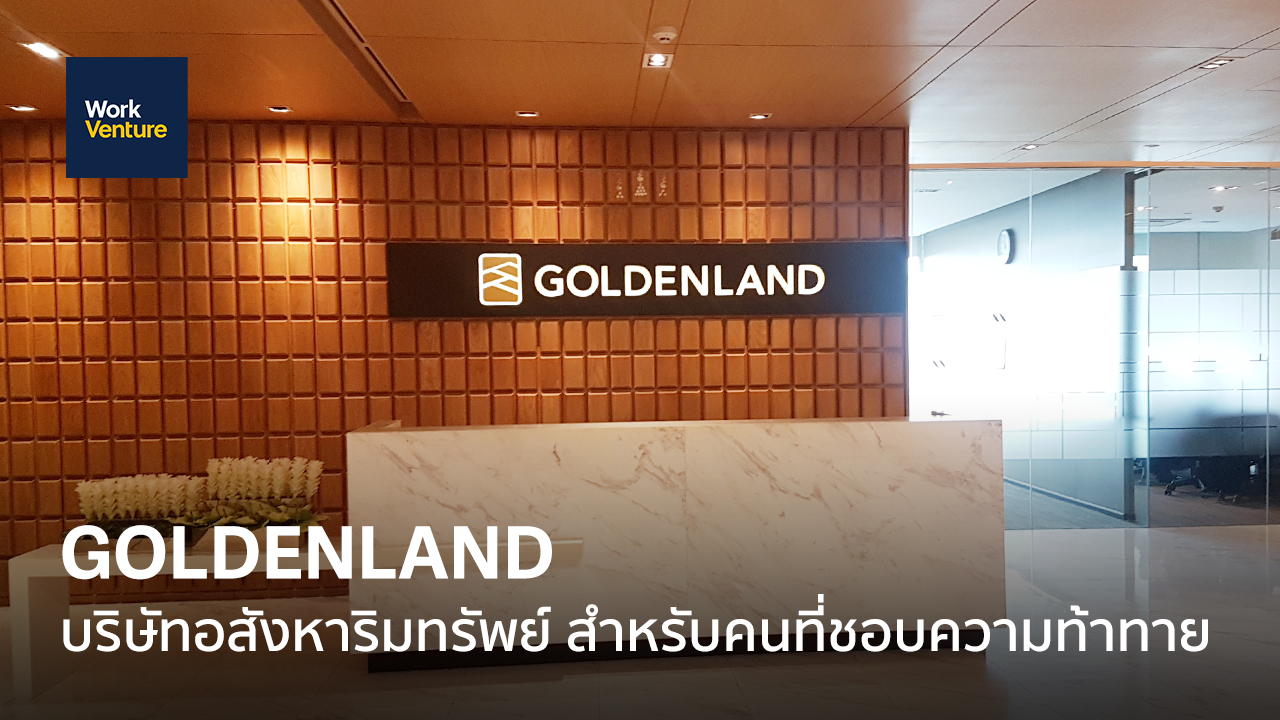 Goldenland
Goldenland, one of leading commercial real estate companies in Thailand wanted to communicate its core values and new offices to middle and senior management. Through production of Employer Branding video and highly targeted and industry specific targeting they were able to attract hard to find senior talent to organically join their organization.
See Video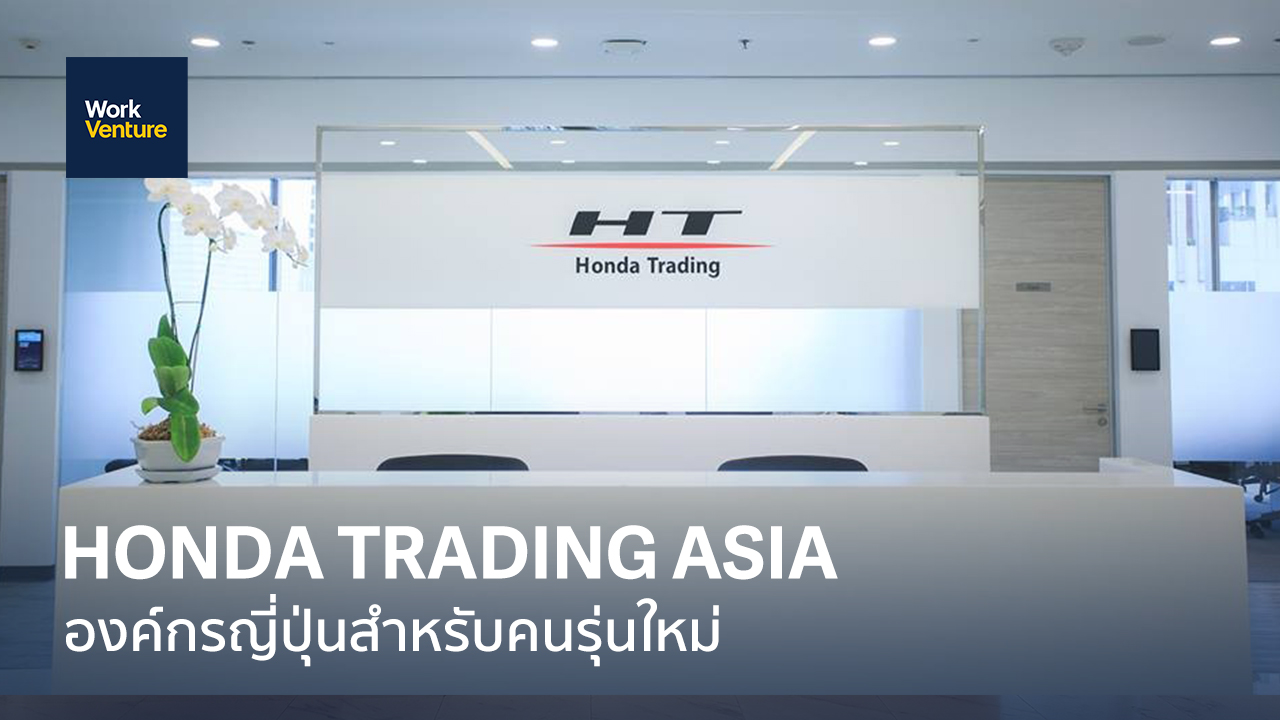 Honda Trading Asia
Honda Trading wanted to share that their Japanese working style is not what most people think. At Honda they know that working environment has a genuine impact on the well-being of employees. WorkVenture helped producing an Employer Branding video that communicates the Modern Japanese workplace at Honda creates a comfortable working atmosphere which brings flow communication within the organization, positioning Honda among the leading Japanese employers in Thailand.
See Video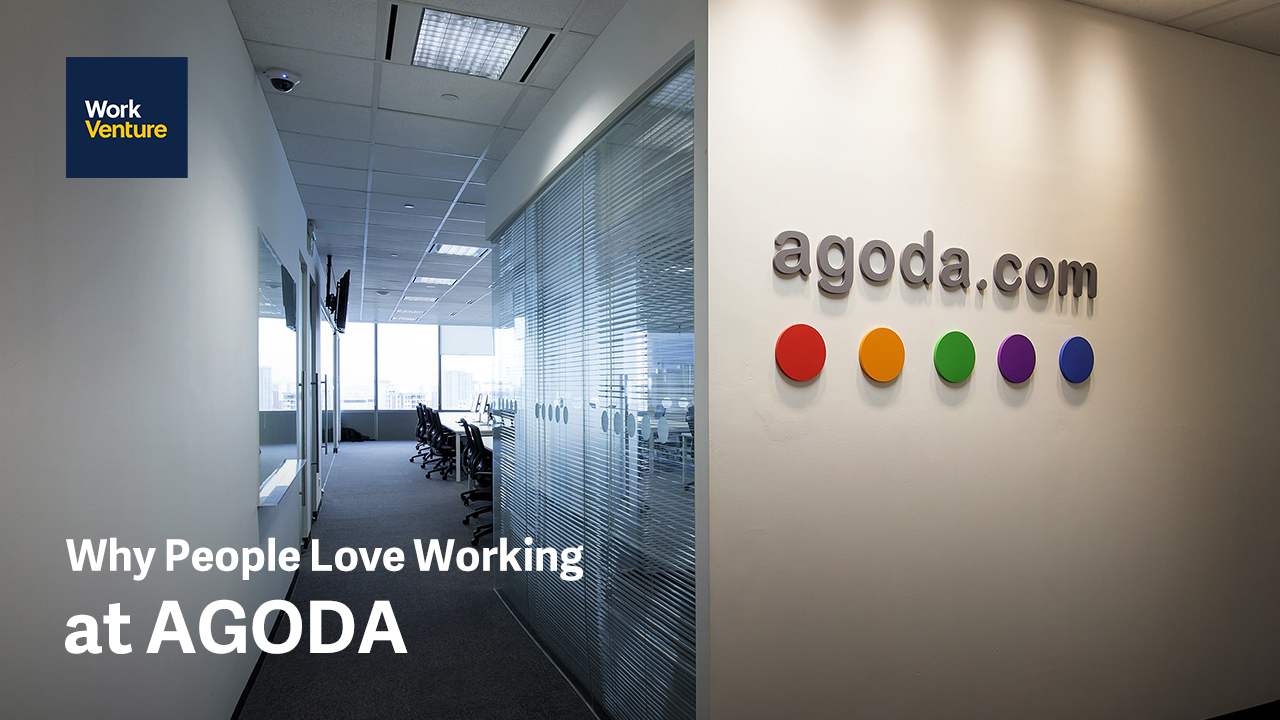 Agoda
As the leading travel and hotel reservation platform in the world, Agoda is hiring at a very large scale on a global scope. The company required a global campaign to bring in the best talent for all of their departments throughout the world, most importantly for English speaking roles, for their existingly international organization. WorkVenture delivered an Employer Branding video campaign to a global and local audience, increasing the daily incoming talent pool size by a multiple factor.
See Video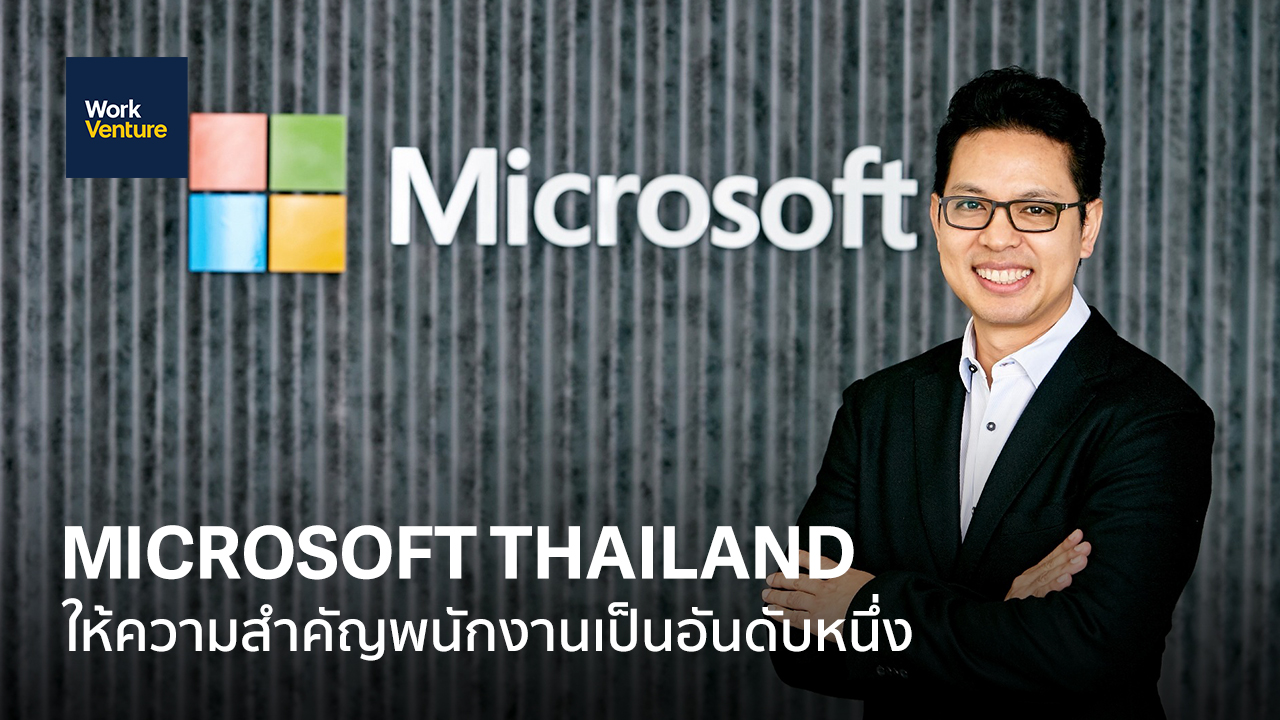 Microsoft
"Empower every person and every organization on the planet to achieve more" is the major mission of Microsoft implying excellent teamwork is a significant factor for Microsoft to create life-changing innovations that impact a better life of their employees. WorkVenture worked closely with Microsoft team to foster core values to senior level talent, both for internal and external Employer Branding goals, as well as to maintain the position of an Employer of Choice for senior technical and IT careers.
See Video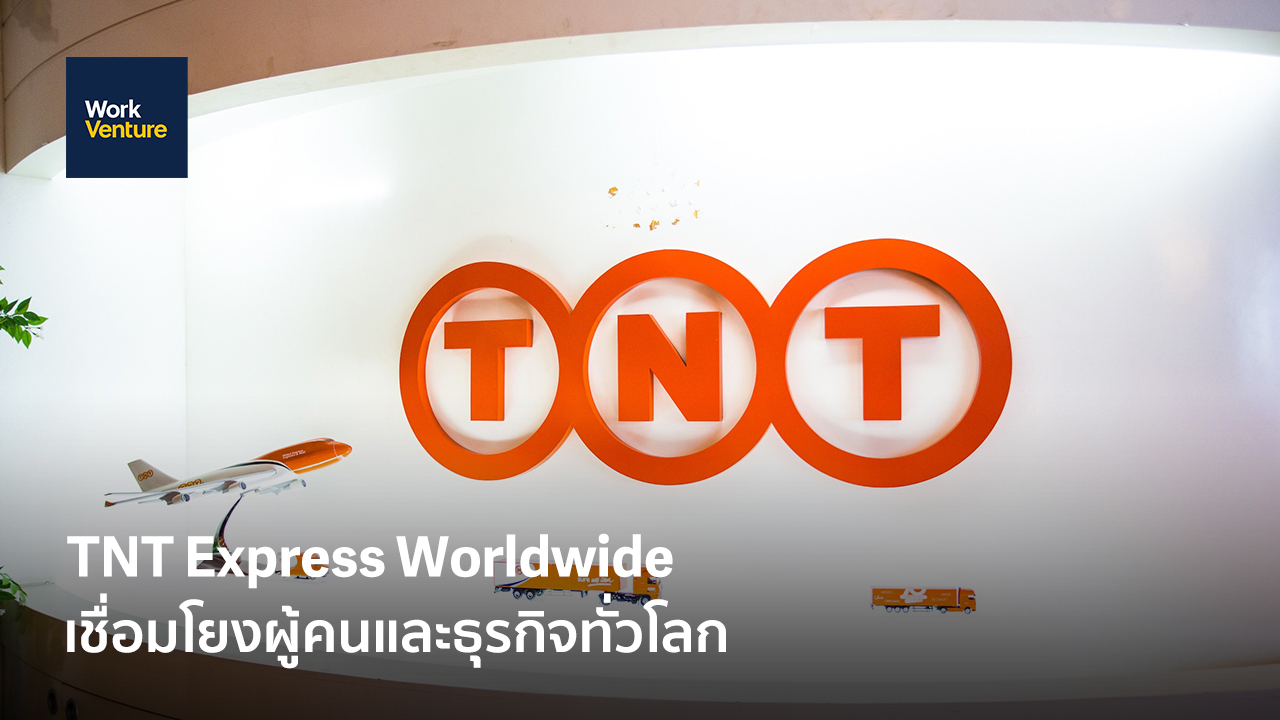 TNT
TNT as one of the world's leading logistics company for 73 years, with a great atmosphere, friendly co-workers and the "People Network" slogan, aimed to become a company that everyone wants to work with. TNT wanted to communicate their operations and organization through a Corporate Branding driven video to drive Employer Branding initiatives of highlighting their heritage and opportunities for talent in the South-East Asian markets.
See Video

Kaidee.com
Kaidee, a leading second-hand marketplace in Thailand wanted to share its story as a great employer in order to attract candidates that generally would choose corporate over a startup careers. Kaidee is special due to a home-like working environment and the culture that allows employees to express oneself freely. Kaidee divides their working concepts into 3 areas which consist of 'work' which stands for a good office environment for employees. 'Eat' stands for a comfortable eating area like home. And 'play' stands for relaxing activities between serious working hour. WorkVenture effectively shared and positioned Kaidee as an awarded and recognized as Employer of Choice.
See Video
Interested in Employer Branding solutions?
Contact us with your questions.
Learn how we can help you build your Employer Brand.