เกี่ยวกับบริษัท
ประเภทบริษัท:
งานด้านกฎหมาย
เว็บไซต์:
www.umpirelegal.com/
เราเป็นบริษัทที่ให้บริการด้านกฎหมาย ในการจดทะเบียนธุรกิจ ขอใบอนุญาติประกอบธุรกิจ รวมถึงใบอนุญาติทํางานต่างด้าวในประเทศไทยอ่านต่อ
ร่วมงานกับเรา: Umpire Legal is a small firm operated by lawyers of the next generation. Working with us will allow you to broaden your horizons, maximize your potential, and develop your career and personality while working in the dynamic and international environment.อ่านต่อ
ไม่มีตำแหน่งงานสำหรับบริษัทนี้ ต่อไปนี้เป็นตำแหน่งงานที่คุณอาจจะสนใจ
อัพโหลดเรซูเม่ของคุณ
เพื่อรับการติดต่อจากบริษัทมากมาย



ทักษะ:
Fast Learner, Good Communication Skills, Meet Deadlines, English
เงินเดือน:
สามารถต่อรองได้
Job Responsibilities.
Organizing and servicing Shareholders , Board of Directors and Committee s Meetingsincluding preparation and distribution of appropriate notices of Meetings, Minutes and all relevant documents.
Managing to ensure compliance under relevant laws and regulations.
Preparing documents/applications regarding corporate matters in connection with the Ministry of Commerce.
At least bachelor s degree in Law, Business Administration or related fields.
Minimum 3 years experience in company or corporate secretary.
Experience in listed company would be an advantage.
Good basic financial statement.
Attention to detail, good interpersonal communication and ability to work as a team member.
Fluent in English both of written and verbal (TOEIC at least 900) and good computer literacy.
Goal - oriented, Unity, Learning, Flexible.
Interested person, please submit your resume via the online system:https://careers.gulf.co.th/. or click"APPLY NOW".
All applications will be strictly confidential and will be kept for at least 1 year.Only shortlisted candidates will be notified.



ประสบการณ์:
ไม่จำเป็นต้องมีประสบการณ์ทำงาน
เงินเดือน:
สามารถต่อรองได้
Jobs Description:
Develop program with Java Technology.
Use OOP concepts and UML diagrams based on company standards.
Build and deploy application.
Work mostly independently within task guidelines established by management.
Perform work based on defined process and provide feedback on process improvements as appropriate.
Co-operate with team leader in estimation effort, developing plan/schedule and performing tasks according to the plan.
Bachelor's Degree or higher in Computer Science/ Engineering/ Information Technology or related fields.
0- 5year experience in JAVA Programming for programmer.(New graduates are welcome).
Knowledge of Web Application in JSP J2EE.
Knowledge of conception of Object Oriented Programming.
Knowledge of SQL Command.
Knowledge in java framework such as Spring, Hibernate, Web Sphere etc.
Technical Skills Required - JAVA / J2EE, Javascript, HTML, XML, Eclipse, Jboss, Websphere, MVC, Struts, UML, SVN, Maven, Junit, GWT.

฿22,000 - ฿30,000, สามารถต่อรองได้


ทักษะ:
Service-Minded, Fast Learner, Good Communication Skills, High Responsibilities, Multitasking, Teamwork, English
เงินเดือน:
฿22,000 - ฿30,000, สามารถต่อรองได้
Blockchain is changing how we use and think about money. coins.co.th, the most trusted company in the Philippines and Thailand, is looking for you to join our rapidly growing team in Bangkok.
We are driven by the desire to influence people's lives. We enjoy doing work that matters. We believe that bold ideas change the world. We place great value on open communication, mutual respect, and continuous learning on the job.
We want to work with passionate, motivated professionals, as we build and continuously improve our product/s and work to improve financial inclusion in Thailand.
Our mission is to allow anyone to buy, sell and accept Bitcoin safely and easily. You will play a large, direct role in allowing us to realize this vision. We are looking for exceptional individuals with great people skills and are super passionate about making Bitcoin accessible to everyone.
Salary: 22,000 - 30,000 THB.
Willing to work in shifts (flexible time) /rotate schedule/weekend schedule (Working from home is negotiable).
Key Responsibilities.
Directly handle and respond to customer queries and concerns via live chat, emails and calls.
Analyze and solve customer issues and problems.
Assist with direct marketing and promotion of our business and products to the market.
Collaborate and communicate with the product engineering team to identify which issues and bugs require immediate attention.
Be the "voice" of the customers within the company.
Holds a Bachelor's Degree.
Shown extensive leadership and team work experience - Exceptional peoples skills/ Good communication skills/ Service mind.
Communicate with customers in English and Thai,.
Attention to detail / Passionate about Blockchain/financial inclusion.
A track-record of getting things done - drive, ownership and execution are core to our culture at coins.co.th.
0-1 year experience in customer service will be preferable.
Fresh graduates are welcome to apply.



ทักษะ:
Management, Service-Minded, English, Thai
เงินเดือน:
สามารถต่อรองได้
Our Customer Service department at Booking.com employs over 7,000 people, speaking 43languages, across 18countries worldwide. We're looking for enthusiastic people managers who pair great leadership skills with management experience in a customer service or contact centre environment to join our growing team in our colourful Customer Service offices in Bangkok, Thailand.
As a Team Leader in Booking.com Customer Service, you'll empower your people to develop their customer service skills and progress in their chosen career path. This unique position is a great opportunity for an energetic and inspirational people manager to effectively lead, motivate and develop a team of around 15 talented multilingual Customer Service professionals.
Exercising excellent leadership and communication skills, you'll develop and coach an international team in an environment that embraces change, cultivates service excellence, productivity, teamwork and high self-esteem. In return, we'll offer you a competitive compensation package and an environment in which you can do your best work.
The offer:
Annual leave entitlement.
Quarterly bonus plan.
Work schedule provided 4-6 weeks in advance.
Catered lunch or dinner depending on your work schedule.
Booking.com discount.
Health insurance.
Continuous growth potential, and free and on-demand professional training courses.
Our scale, scope, commitment to our people and our high standards of integrity make Booking.com a great place to work. If you would like to be part of our team in Bangkok and think you can make a difference, click to apply and one of our team will be in touch.
Take ownership for team results and provide daily leadership to a team of multilingual agents to achieve department targets.
Be an effective change manager, who knows how to handle periods of change and lead a team through this by displaying motivating and encouraging behaviours.
Understand development needs and provide coaching, training and support to team members.
Effectively use business tools to monitor team performance, quality and adherence.
Create a safe and open team environment where regular and constructive feedback is encouraged.
Be a role model for company policies and procedures and ensure the team understands and adheres to them.
Be a voice for continuous improvement providing feedback on opportunities and proactively share best practices.
Collaborate with the recruitment team in the recruitment process and onboarding of new team members.
Handle guest (B2C) cases as required.
Minimum 3 years' plus experience as a people manager or team leader in a customer service or contact center environment;.
Strong interpersonal skills.
Experience leading teams in an international, customer-focused environment.
Strong work ethic; self-directed and resourceful.
Fluent English and fluent Thai language skills.
Solution oriented and result driven.
Proactive, flexible and capable of working independently as well as working in a team.
Good communication and analytical skills.
Ability to multi-task & a flexible attitude.
Eligible to work in Thailand (This position is only open to Thai nationals as there will be no work pass sponsorship for this role.).



ทักษะ:
Pleasant Personality, Work Well Under Pressure, Good Communication Skills, English
เงินเดือน:
สามารถต่อรองได้
Commitment to excellence is part of UPS's wining philosophy. It's no surprise then that UPS has been rated the "World 's Most Admired" mail, package and the freight delivery company in a Fortune magazine survey for the fourth consecutive year, So, if you share the same commitment to excellence, come join UPS - the world's largest package and document Delivery Company.
Assisting visitors, customers, job applicants on arrival at the reception desk.
Answer all incoming calls and handle caller s inquiries whenever possible.
Perform administrative task relating to internal communication (e.g. updating of extension/management telephone list, distribution of newsletter/magazine, etc.).
Schedule meeting rooms, ensure reception area, meeting rooms and conference equipment are organized and well prepared.
Manage Messengers and Maids in all facilities.
Coordinate with Building Administrator for building and maintenance service.
Perform adhoc duties such as sort and distribute daily mail, faxes, and name card ordering.
To process and follow-up on booking flight and hotel accommodation for Managing Director.
Provide assistant for Managing Director such as coordinating for Driver, special event and etc.
Issuing/follow up and check time attendance record/award, summary of days.
Handle documentations such as purchase order and vendors negotiation.
Maintain office security by following safety procedures and controlling access via the reception desk (monitor logbook, issue visitor badges).
Bachelor Degree of Business Administration or related.
At least 1 years relevant experience in Receptionist or Administration.
Good Command of English (TOEIC 550 is advantage) and computer literate.
Able to work under minimum supervision.
Good communication skill and professional appearance.



ประสบการณ์:
ไม่จำเป็นต้องมีประสบการณ์ทำงาน
ทักษะ:
Adobe Illustrator, After Effects, Video Editing
เงินเดือน:
สามารถต่อรองได้
รับผิดชอบในการทำสื่อโฆษณา VDO.
ตัดต่อวิดีโอ + Motion Graphic ด้วยโปรแกรม Pr และ Ae.
คิดและสร้างสรรค์ Content ของชิ้นงานให้มีความน่าสนใจ.
PlanB เราช่วยลูกค้าเรื่องสื่อแบบครบวงจร ตั้งแต่เริ่มวางแผนสื่อ การผลิตสื่อตามแบบที่ลูกค้าต้องการโดยเฉพาะ ไปจนถึงติดตามและวิเคราะห์ผลเพื่อสร้างความประทับใจให้กับลูกค้ามากที่สุดตั้งแต่ต้นจนจบ.
บริษัทกำลังมองหา Graphic Designer ที่มีความคิดสร้างสรรค์ เข้าใจงาน Digital สามารถออกแบบดีไซน์ โดยโปรแกรม Illustrator / Photoshop / InDesign ฯลฯ หากสามารถ Edit/ Animation จะได้รับพิจารณาพิเศษ.



ประสบการณ์:
ไม่จำเป็นต้องมีประสบการณ์ทำงาน
ทักษะ:
Service-Minded, Good Communication Skills, Microsoft Office, English
THE BRITISH COUNCIL YLA PROGRAMME We are looking for apart-time who can work with us for more than 6 months.Workdays are fromThursday 4.00 PM - 8.00 PM and Saturday and Sunday 8.00 AM - 4.00 PM atChaengwattana, Srinakarin,Pinklao,Ladprao,Siam Square, and Chiang Mai Branch.
Come and gain experience in UK's international organisation for cultural relations and educational opportunities.
To coordinate the YLA.
Draft YLA Monthly Roster, match YLAs to teachers and arrange cover.
Assess YLA needs, participate in recruitment.
Before class each day, inform YLAs about events, activities, ad hoc matters, etc.
After class each day, give and receive feedback, inform about upcoming activities.
Ensure quality standards through YLA observations, performance management and arrange/deliver training.
Cover for YLAs in event of sickness, or as needed.
Improve engagement and communication between key stakeholders (parents, SCM, Academic team and YLAs).
To assist teaching staff both inside and outside the classroom:
Meet with teachers at the start of term to discuss the class routines, rules and behaviour management system. Assist with implementing these systems throughout the term.
Assist teachers with setting up and tidying the classroom and with wall displays of children s work.
Spend a few minutes with teachers discussing the class, activities and students before the lesson starts.
Assist with the production/preparation of resources and materials or help with administration tasks (when not required in the classroom).
Agree classroom role with each teacher before lessons begin and speak English in that role.
Play an active role and monitor learners and help create a supportive learning environment.
Help teachers to demonstrate classroom activities so that children understand what they have to do.
Motivate children to participate in classroom activities by demonstrating appropriate behaviour (e.g. singing, chanting, doing actions).
Monitor children during activities to make sure they are on task, and encourage and assist them where necessary, without doing the work for them.
Spend an appropriate amount of time with each student according to individual needs and those of the class as a whole.
Help the teacher deal with latecomers, hand out children s work and assist with checking and marking children s homework.
Get actively involved in group work to support, encourage and motivate children and set a good example.
Help children to communicate in English as much as possible through encouragement, praise and giving them the language they need to express themselves (e.g. if they say something in Thai, help them to say it in English).
Motivate children to tidy up at the end of the lesson to keep their bags organised and ensure the classroom and resources are ready for the next class.
Support children in keeping their notebooks and portfolios organised and up-to-date with the homework recorded in the homework diary.
Bring any sick children to the attention of the teacher so that appropriate action can be taken.
Make teachers aware of any relevant issues such as a child who has come to class unhappy, a child being teased by a classmate etc.
Contribute to the development, evaluation, and improvement of English language courses, materials and related services, through participating in meetings/focus groups and providing feedback to the Young Learners team.
To ensure parents and other caregivers are kept informed and high levels of customer satisfaction are maintained:
Build an appropriate rapport with YLs (positive but to remain authoritative E.g. not picking children up or other inappropriate behavior, speaking firmly -not shouting).
Ensure that all enquiries and messages conveyed by parents/guardians are always passed on to teachers as soon as possible.
Inform all stakeholders if a child is unwell and s/he is accompanied until the parent or caregiver arrives.
Be available &/ or support teachers to answer parent / caregivers questions before &/ or after class.
Forward all customer feedback to the SCM team on the day of receipt.
Parents and other caregivers non-teaching related queries are directed to SCM or Senior Teacher as appropriate.
Provide interpretation during consultations between teachers and parents / caregivers on request.
Assist in planning/delivery of Parent Orientation Days, Parent-teacher days and launch days.
Arrange appointments for meetings between BC teachers and parents after school as required.
Call parents/guardians of absent students within an agreed timeframe.
Call the parents/guardians of students regarding academic or behaviour issues reported by the teacher.
Give out notices/letters to students.
Support admin team with pre- and end-of-term preparation.
Share information about new initiatives and daily events and activities.
Actively engage students/parents about the advantages of attending clubs, activities & workshops.
Primary events are delivered to standards set by the Head of Young Learners and in accordance with corporate guidelines.
A record of attendance is kept for each event.
To maintain library and resources organize/improve system for lending books, especially during the yearly Reading Challenge:
Update stock & inventory records.
Assist children during library visits to help them choose books and ensure they follow the library rules.
Ensure children use the facility correctly and no damage is caused to materials.
Check quality of storybooks on a weekly basis and remove any poor-quality stock.
An undergraduate looking for a short time work experience.
Any field of study is acceptable.
Brilliant communication skills and customer empathy.
Self-motivated and passion to work.
Strong communication and interpersonal skills.
Love to work with children.
Good in English.
Thai nationality.
Salary
142 THB / per hour - Bangkok.
112 THB / per hour - Chiang Mai
Closing date for applications: 30 June 2019 (23:59 UK Time)
Only short-listed candidates will be contacted.



ทักษะ:
Vietnamese, English
Are you excited by the chance to use your skills to solve problems and make an impact in your day-to-day work? Can you use your sharp social skills to give Booking.com's partners a friendly, personal and positive experience every time? If so, you could be the hero we're looking for!.
Who we are:
Booking.com is the planet's #1 accommodation site. Booking.com's diverse team, 18,000 strong, is united by a single mission: to empower people to experience the world. Whether in Bangkok or at one of the over 200 offices worldwide, we work hard to help make more than a million travel dreams come true every single day.
Supporting them as they do, as well as our partners who help them do it, is Booking.com's globally diverse Customer Service department. Over 7,000 people, speaking more than 40 languages, in 13 countries worldwide - the CS department is connected by a love of travel and a passion for creating an incredible experience for Booking.com's guests and partners, 24 hour a day, 7 days a week.
So, are you ready?.
The next start date is in Sep/Oct 2019.
This position is based in our Bangkok Customer Service office.
We offer you many benefits when joining our team.
Full time paid training.
Annual leave entitlement.
Quarterly bonus plan.
Work schedule provided 4-6 weeks in advance.
Catered lunch or dinner depending on your work schedule.
Booking.com discount.
Health insurance.
Continuous growth potential, and free and on demand professional training courses.
Want to apply?.
If you like what you see then click the link below to apply! The next page will begin a competency test which is Step 1 of the recruitment process. This should take no longer than 45 minutes to complete.
Liaising between guests and partners to resolve medium to high complexity issues via phone and email on various topics such as: modifications, cancellations or confirmation of reservations, special requests, easy complaints, etc.
Providing accurate, valid, and complete information by using the right tools, methods, and processes.
Ensuring a high level of customer service and a positive guest experience.
Supporting your colleagues with peer learning, and being open to feedback from others.
Positively participating in company events, and in weekly team meetings.
Taking part in new projects and tests that we may need your help with.
Promoting the Booking.com culture.
Fluency in English and Vietnamese.
An affinity for offering excellent customer service.
Ability to adapt and work well under pressure in a fast-paced environment.
Ability to take ownership and solve problems.
Positive and resilient attitude.
Great teamwork skills.
Bachelor's degree with minimum 5 years working experience in a related field.



ประสบการณ์:
ไม่จำเป็นต้องมีประสบการณ์ทำงาน
ทักษะ:
Adobe Illustrator, Adobe Photoshop
เงินเดือน:
สามารถต่อรองได้
รับผิดชอบในการดำเนินงานจัดทำสื่อโฆษณาต่างๆ ไม่ว่าจะเป็นสื่อสิ่งพิมพ์, ภาพนิ่ง, VDO Presentation เป็นต้น ให้สอดคล้องกับ Corporate Identity และตรงตามวัตถุประสงค์ของผู้ใช้บริการ รวมถึงการวางแผนการใช้สื่อตามแผนงานประชาสัมพันธ์ของบริษัทฯ.
เพศชาย/หญิง อายุไม่เกิน 30 ปี.
ปริญญาตรีหรือโท สาขาวิชานิเทศศาสตร์ ศิลปกรรมศาสตร์ Graphic Design หรือสาขาอื่นที่เกี่ยวข้อง.
รักการบริการ มีมนุษยสัมพันธ์ที่ดี.
มีความรู้ด้าน Computer Graphic และสามารถใช้งานโปรแกรม Multimedia เช่น Photoshop, Illustrator และ Pagemaker ได้เป็นอย่างดี.
สามารถเดินทางไปต่างจังหวัดได้เป็นครั้งคราว.
หากมีประสบการณ์ในการทำงานด้าน Graphic Design จะได้รับการพิจารณาเป็นพิเศษ.



ทักษะ:
Sales, Negotiation, English
เงินเดือน:
สามารถต่อรองได้
Plan B Media is a leading media company offering an extensive range of Out-of-Home media solutions. We are looking for Media Sales to handle all sales channel and to grow with us.
Handle the sales (Plan B products), including Developing and Maintaining relationship with customers.
Handle all sales channel i.e. direct selling, cold calling,.
Achieve individual's sale target and KPIs following the company's standard.
Able to travel both in Bangkok and upcountry.
Assist any ad hoc projects assigned.
Bachelor's Degree in Business administration, Marketing or related field.
Minimum 2 - 5 years of publishing sales or media business, understand in media advertising sales will be advantage.
Good interpersonal and negotiation skills.
Proficiency in English communication is advantage.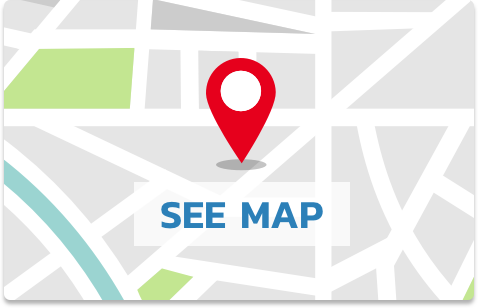 อัมไพร์ รีโกล จำกัด
246 Times Square Building, Unit 405, 4th Floor, Sukhumvit Road (12-14), Khlongtoey, Bangkok, Thailand
ตำแหน่งงานว่างที่คุณน่าจะสนใจ