เกี่ยวกับบริษัท
ประเภทบริษัท:
การท่องเที่ยว
เว็บไซต์:
www.tuktukhop.com
We are a travel tech company that innovates on how tourists travel around Bangkok. We are expanding our operation and coverage areas rapidly and will soon expand to other cities (including abroad). We are looking for champions to help us grow.อ่านต่อ
ร่วมงานกับเรา: Meeting new people, grow quickly, good compensation! - Good compensation, opportunities to earn more responsibilities and compensations in your early career - Meet people around the world, get to know them and make them happy - Work with talented team. Couple of us had worked in Silicon Valley, ... อ่านต่อ
ไม่มีตำแหน่งงานสำหรับบริษัทนี้ ต่อไปนี้เป็นตำแหน่งงานที่คุณอาจจะสนใจ
อัพโหลดเรซูเม่ของคุณ
เพื่อรับการติดต่อจากบริษัทมากมาย



ทักษะ:
Web development, Python, Angular.js
เงินเดือน:
สามารถต่อรองได้
Develop web/mobile application.
Working with SA to receive application requirement.
Suggest technical solution match with application requirement.
Bachelor's Degree in Computer Science, Computer Engineer, IT or related fields.
2+ years experience in web development (new graduate welcome).
Experience in develop web application usingPython, AngularJS, Node.js.
Having experience in mobile application should be advantage.



ประสบการณ์:
ไม่จำเป็นต้องมีประสบการณ์ทำงาน
ทักษะ:
Ability to travel upcountry, Purchasing, Industrial Engineering, English
Responding and reporting all the purchasing processes as a monitor the scope of works in each PR, set-up bid tabulation and price comparison and created PO, for providing materials & services.
Evaluating new and existing suppliers/subcontractors and negotiates purchase agreements.
Comparing specification and technical of work and improvement for purchasing strategy to maintain consistently high standard of services.
Monitoring and tracking supplier performance and feedback include on time delivery, quality, specification and corrective action.
Preparing the documentation as concerned and approval /order in Maximo system.
Sending invoices for accounts payable.
At least bachelor s degree in Engineering, Business Administration or related fields.
Minimum 3 years experience in administrative fields such as purchasing and sourcing,.
inventory purchasing or inventory control. (New graduated who is a high-potential and seeking for job challenging is also welcome).
Experience in power plant would be an advantage.
Good knowledge of vendor sourcing practices (researching, evaluating and liaising with vendors).
Working independently and being a self-motivated person.
Positive thinking, being a result-oriented and having a commitment to deadline.
Communications and negotiation skills.
Good command in English both of written and verbal.
Goal - Oriented, Unity, Learning, Flexible.

สาทร, กรุงเทพ,
บัญชี
บัญชี


ทักษะ:
Accounting, Accounts Payable, English, Thai
Job Responsibilities:
Review account payable transactions from financial statements.
Banking reconciliation for receiving registration transaction from payers.
General ledger reconciliation for account codes for company's proposes with responsibility.
Being responsible for all transactions of Nissan Leasing's Business.
Preparing account's data and summary for sending to head office.
Performing other job-related functions and special projects as be assigned.
Bachelor Degree in Accounting.
At least 3 experience years in accounting for hire purchase and sales finance business are preferable.
Strong knowledge in accounting's standard and tax laws.
Good command in English; writing and speaking.
Proficiency to use Microsoft Excel and Microsoft Dynamics (AX).
Being manner and responsible in duties.
We offer attractive salary commensurate with experiences and abilities, career development opportunities and generous fringe benefits to the successful candidate. Please submit your English resume stating working experience, current salary and expected salary together with recent photo to:
NISSAN LEASING (THAILAND) CO., LTD.
3 Rajanakarn Building, 26th Floor, South Sathorn Road,
Yannawa, Sathorn, Bangkok 10120
Telephone: (+66) 02-207-4000
Visit us at www.nissanleasing.co.th.

฿25,000 - ฿35,000, มีค่าคอมมิชชั่น


ประสบการณ์:
ไม่จำเป็นต้องมีประสบการณ์ทำงาน
ทักษะ:
Sales, Market Analysis
เงินเดือน:
฿25,000 - ฿35,000, มีค่าคอมมิชชั่น
ADGES' human capital consultants help clients, including top-level executives, board members, and HR professionals, optimize business performance by addressing their human capital issues. Specifically, consultants and analysts help clients manage, reward and engage talent to drive business performance. ADGES' ability to compete is driven from powerful tools, intellectual capital, high quality of work, leveraged resources and top talent.
Sales manager is involved in developing marketing campaigns to promote ADGES' products, services or ideas. The role includes planning, advertising, public relations, organizing events, product development, distribution, sponsorship, and research.
Generate sales based on agreed KPI.
Understand ADGES' products and unique selling points.
Align ADGES' products with potential clients.
Present ADGES' products by own self and able to demonstrate the selling points to align with customers demands.
Work collaboratively with the clients to come up with the proposal that captured customers demands with ADGES' service.
Follow up with the clients and turn proposal to businesses.
Make sure all required financial documents have complied with the client's requirements as well as ADGES' requirements.
Marketing Function:
Liaising and networking with stakeholders including customers, colleagues, suppliers and partner organizations;.
Communicating with CEOs, HR executives, and managing customer relationships;.
Maintaining and updating customer databases;.
Organizing and attending events such as conferences, seminars, receptions, and exhibitions;.
Conducting market research such as customer questionnaires and focus groups;.
Contributing to, and developing, marketing plans and strategies;.
Evaluating marketing campaigns;.
Monitoring competitor activity;.
Master degree in business management, marketing management is preferred.
Hand-on, flexible, and able to keep up with the recent trend of professional business marketing practices and campaign.
Strong analytical skills, both quantitative and qualitative.
Good personal skills and confident when dealing with a senior executive.
Excellent organizational, interpersonal, verbal and written communication skills.
Intellectual curiosity, seeking opportunities to develop new skills.
Flexibility, adaptability and the ability to work under tight deadlines, changing client needs in the small but fast-moving organization.
Superior organizational skills and excellent attention to detail.
Mature and self-motivator.
Team players.
Hand on but still keep a big picture in-mind.



ทักษะ:
Business Statistics / Analysis, Customer Relationship Management (CRM), Market Analysis, Own Transportation and Driving Licence, English, Thai
Handle all insurance business perspective; Insurer, Brokers, Customers, Legal, OIC, Broker Association and Company license etc..
Assist team to develop new business model to expand business into digital edge..
Initiate new products and services including effective distribution channel to increase business opportunities on insurance products.
Analyze, validate, and develop current or new business process / work flow / technology & system to be more efficiency,competitiveand also support all departments both insurance and finance areas..
Monitor quality service control of internal business process / work flow for increasing efficiency and meet KPIs including Premium KPI and Service Level Agreement (SLA).
Prepare and analyze monthly performance report, campaign report, sales & marketing budgeting report..
Coach and supervise team member (business support staff) to meet business requirement and solutions..
Monitor and control business initiatives and related IT project progress..
Bachelor Degree inBusiness Management & Administration, Business computer, Financeor relate filed.
5-8 years working experienced from Insurance, Hire Purchase or Financial services business.
Strong Project management and Operational Management skills.
Good skill in MS-Project, Visio, Excel, Access etc.
Good command in English both spoken and written for communications..
Information system background is preferable.
We offer attractive salary commensurate with experiences and abilities, career development opportunities and generous fringe benefits to the successful candidate. Please submit your English resume stating working experience, current salary and expected salary together with recent photo to:
NISSAN LEASING (THAILAND) CO., LTD.
Nissan Leasing (Thailand) Co., Ltd. 3
Rajanakarn Building, 26th Floor, South Sathorn Road,
Yannawa, Sathorn, Bangkok 10120
Telephone: (+66) 02-207-4000
Visit us at www.nissanleasing.co.th.

฿20,000 - ฿25,000, สามารถต่อรองได้


ประสบการณ์:
ไม่จำเป็นต้องมีประสบการณ์ทำงาน
ทักษะ:
Teaching, Good Communication Skills, Microsoft Office, English, Thai
เงินเดือน:
฿20,000 - ฿25,000, สามารถต่อรองได้
Type of Contract:1 year fixed term contract with possible extension.
Start Date: 6th January 2020.
Location:CU Demonstration Elementary School (Satit Chula).
ABOUT THE DEPARTMENT/TEAM
Satit Chula is the largest and longest-running of our Thai school contracts with a team of one senior teacher, 14 teachers, one programme coordinator and five YL Assistants. The school is located in Bangkok s city centre within the campus of Chulalongkorn University (one of the country s most prestigious universities, to which it is attached as a demonstration school ). This is close to the main British Council teaching centre in Siam Square.
WHAT YOU WILL BE DOING AND WHY
Supervise Young Learners inside and outside the classroom.
Be responsible for children at break times and before, after and between classes.
Ensure children do not enter restricted areas and do not cause disturbances on the premises.
Assist teaching staff both inside and outside the classroom.
Assist with the production/preparation of resources and materials or help with administration tasks (when not required in the classroom). Use the internal school systems to maintain records & complete registration.
Parents and other caregivers non-teaching related queries are directed to the Customer Services team or the Head of Young Learners.
Assist customers with the borrowing process and to ensure children do not borrow material which is unsuitable for their age.
Prepare class lists for teachers.
Attend meetings when necessary to keep up to date with plans and developments.
WHAT IS INTERESTING ABOUT IT.
You can take pride in the fact that you will be part of a team that enables the British Council to meet its objectives and gives all our customers an exceptional experience. You will also be able to join regular professional development, training and skills programmes to develop your experience and skills.
WHAT WE ARE LOOKING FOR.
We are looking for potential candidates who have atleast 6 months experience of working with children. Fresh graduates are also welcome to apply. Good written and oral communication skills in English and Thai.
Professional development opportunities.
Our work makes a lasting difference by building more inclusive societies and supporting people s prospects.
Together, we can do more.
British Council Careers: Work with us.
https://www.youtube.com/watch?v=SuDBxCPbUMc. Candidates who are interested and have the right to work in Thailand should apply online via: https://tinyurl.com/THA-NT-2110e. Closing date for applications: 17 November 2019 (23.59 UK time).



ประสบการณ์:
ไม่จำเป็นต้องมีประสบการณ์ทำงาน
ทักษะ:
Able to work as a shift, Ability to travel upcountry, Mechanical Engineering, Electrical Engineering, English
Providing technical guidance and supporting the staff, relevant operations and maintenance matters.
Improving all relevant operations and maintenance procedures.
Analyzing incident reports and suggesting necessary actions.
Analyzing operational data relating to any contractual guarantees and obligations and, if necessary, recommend corrective actions.
Advising and assisting in planning and executing relevant maintenance and coordinating with the maintenance/operator and suppliers for preparing and planning of scheduled & unscheduled inspection.
Identifying initial spare parts requirements and maintaining the required stock availability, ensuring the timely availability of identified spare parts, consumables and tools for scheduled maintenance.
Selecting tools and equipment required for maintenance.
During scheduled or unscheduled inspections, coordinating between the operator/maintenance and suppliers, and ensuring that they are aware of all modifications and related technical matters.
Ensuring that suppliers of services comply with all necessary Health, Safety & Environmental requirements.
Determining, Training and guiding for power station staff periodically for assessment their ability and potential.
Implementing generic plant manual and guidance documents to reflect the requirements of PPA contract and ensuring that all procedures are followed.
Considering and actively developing improvement potentials for all processes.
Complying with all legislative Health & Safety requirements relevant.
Being aware and follow by ISO 9001:2000 and ISO 14001:2004 requirements, company s quality and environmental policy, objectives, PMR and Committees suggestions.
At least bachelor s degree in Mechanical or Electrical Engineering.
Minimum 5 years experience in commissioning, operation or maintenance of power station or equivalent field, two of which in combined cycle plants associated with either plant control or thermal block (New graduated engineer who is a high-potential and seeking for job challenging is also welcome).
Ability to plan, develop, implement, and control, financial budgetary forecasts and maintenance plans.
Good knowledge of gas turbines, steam turbines, generators, pumps, valves, boilers, instruments and controls, water chemistry, basic electricity and power plant theory.
Substantial knowledge of engineering practices, functions and processes involved in the operation and maintenance of power station.
Good interpersonal and presentation skills.
Good command both of spoken and written English and computer literacy.
Goal - Oriented, Unity, Learning, Flexible.

฿20,000 - ฿29,000, สามารถต่อรองได้


ทักษะ:
Service-Minded, Good Communication Skills, Management, English
เงินเดือน:
฿20,000 - ฿29,000, สามารถต่อรองได้
Type of Contract:Permanent
Location:Siam Square Bangkok.
ABOUT THE DEPARTMENT/TEAM.
British Council Thailand is one of the biggest in the British Council s global network with thousands of adult and young learner students studying with us.Our main office is based in Siam Square, Bangkok with locations spread out across the Bangkok metropolitan area and around Chiang Mai.
Our customers engage with us face-to-face, online, through email and via the phone.Our Sales & Customer Management team provides high quality and efficient customer service experience to all new and existing customers across all British Council services.
WHAT YOU WILL BE DOING AND WHY.
You will provide quality back-end administration and operational support to the British Council Sales & Customer Management Team.
WHAT IS INTERESTING ABOUT IT.
You can take pride in the fact that you will be part of a team that enables the British Council to meet its objectives and gives all our customers an exceptional experience. You will also be able to join regular professional development, training and skills programmes to develop your experience and skills.
WHAT WE ARE LOOKING FOR.
You will bring along at least 1-2 years experience in admin & operational environment of customer management related field. You should be fluent in both Thai and English.
03 % of Provident Fund contribution from the Employer (after completing probation).
Medical Insurance and Corporate Medical Excess Claim.
Enjoy 22 days of Annual leave.
One month fixed Year-end bonus.
Professional development opportunities.
Interested applicants should read through the Role Profile.
and apply online via:https://tinyurl.com/THA-NT-2100ex.
We do not accept the application from Quick Apply .
Closing date for applications: 11 November 2019 (23:59 UK Time).
We offer an attractive benefits package.
Only short-listed candidates will be contacted.
Right to work in Thailand".
The British Council is committed to a policy of equal opportunities and welcomes applicants from all sections of the community.
The British Council is committed to the protection of all children and supports the principles of the UNCRC by taking all reasonable measures in our work to ensure a child-safe environment. The British Council is committed to maintaining the confidentiality of personal information and undertakes not to divulge any of the applicants personal information to any third party without the prior consent of the applicant. Our privacy policy can be found at http://www.britishcouncil.org/home-privacy-policy.htm. .



ทักษะ:
Sales, Negotiation, Management, English
เงินเดือน:
สามารถต่อรองได้
Lead, develop and deliver the short and long-term sales & leasing strategic plan for AWC businesses of Retail to ensure alignment with strategic goals and targets as well as attainment of company goals and profitability (both in terms of occupancy rate and rental revenue).
Strategically work in concept related to sales & leasing activities of Retail to ensure acutting edge strategy which drive business growth and market share.
Provide the leadership at both high and details levels to lead a dynamic Sales & Leasing function, including to partner with management team and other related parties to ensure budgets, timelines, and strategies are met and exceeded.
Navigate the complex nature of the property market. Plan & lead the strategy of sourcing, approaching, and screening the potential tenants/customers and businesses, and determine their needs and wants for the property, as well as their economic viability.
Lead and manage sales & leasing team to work as AWC principal to ensure the agreed dealsof property rental processes are legally handled with care, complied with company related regulations and processes, until the signing of leases with agreed leasing terms and conditions.
Build and preserve favorable & strong relations with the tenants, contribute to a positive atmosphere in the office and portray a positive image of the company in the activities.
Provide advice, guidance,direction and authorization to sales & leasing team to carry out OKR & KPI.
Bachelor Degree or professional qualification.
At least 7 years of experience in Retail Business as well as Leasing experience in shopping malls.
Good written and spoken English.
Proficient in MS-Office.
Excellent interpersonal skills.
Knowledge of sales and negotiations.
Proficient at planning, organising and multi-tasking.



ประสบการณ์:
ไม่จำเป็นต้องมีประสบการณ์ทำงาน
ทักษะ:
Service-Minded, Good Communication Skills, English
เงินเดือน:
฿95+ , สามารถต่อรองได้
THE BRITISH COUNCIL YLA PROGRAMME We are looking for apart-time who can work with us for more than 6 months.Workdays are only on weekendatChiang Mai branch.
Come and gain experience in UK's international organisation for cultural relations and educational opportunities.
To assist teachers inside and outside the classroom.
To assist the Young Learner Product Team with promotional activities or special events.
To be responsible for administrative tasks.
An undergraduate looking for a short time work experience.
Any field of study is acceptable.
Brilliant communication skills and customer empathy.
Self-motivated and passion to work.
Strong communication and interpersonal skills.
Love to work with children.
Good in English.
Thai nationality.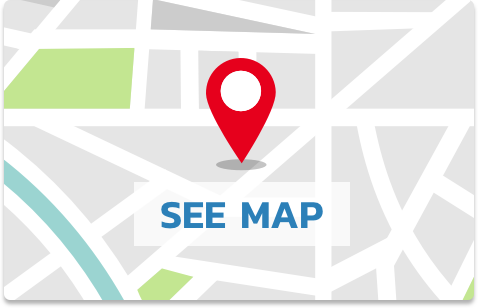 บริษัท เออร์เบิน โมบิลิตี้ เทค จำกัด
1/11 Trok Mahathat, Maharaj Road, Phranakorn District, Bangkok 10200
สวัสดิการ
โบนัสขึ้นอยู่กับผลประกอบการ
ทำงาน 5 วัน/สัปดาห์
โอกาสในการเรียนรู้และพัฒนา
จ่ายค่าทำงานล่วงเวลา
ตำแหน่งงานว่างที่คุณน่าจะสนใจ