เกี่ยวกับบริษัท
ประเภทบริษัท:
การจัดการพลังงาน / น้ำ / การบำบัดของเสีย
เว็บไซต์:
www.symbiorsolar.com
Symbior Solar is a fast-growing regional solar PV developer with activities across Asia and an initial project portfolio of 30MW under operation in Thailand. To support the company's growth in the region and to support the business development and implementation of initial solar projects across Asia ... อ่านต่อ
ร่วมงานกับเรา: Symbior Solar is a diverse team built with motivated individuals with a background of experience across solar energy, finance and project development. If you believe you may have the right skills to offer to Symbior Solar, please keep apply for a vacant position advertised below or send us your CV f ... อ่านต่อ
ไม่มีตำแหน่งงานสำหรับบริษัทนี้ ต่อไปนี้เป็นตำแหน่งงานที่คุณอาจจะสนใจ
อัพโหลดเรซูเม่ของคุณ
เพื่อรับการติดต่อจากบริษัทมากมาย

฿30,000 - ฿45,000, สามารถต่อรองได้


ทักษะ:
Sales, Service-Minded, English
เงินเดือน:
฿30,000 - ฿45,000, สามารถต่อรองได้
Type of Contract:1 Year Fixed Term (with possibility to extend).
Location:Chaengwattana.
ABOUT THE DEPARTMENT/TEAM
British Council Thailand is one of the biggest in the British Council s global network with thousands of adult and young learner students studying with us. Our main office is based in Siam Square, Bangkok with locations spread out across the Bangkok metropolitan area and around Chiang Mai. Our customers engage with us face-to-face, online, through email and via the phone. Our Sales & Customer Management team provides a high quality and efficient customer service experience to all new and existing customers across all British Council services.
WHAT YOU WILL BE DOING AND WHY.
Supervise a team of Sales & Customer Management Officers in the branch to ensure top quality, welcoming and efficient integrated customer engagement experience to all new and existing customers.
Work closely with Branch Manager to ensure the branch meets and exceeds the sales and customer management targets and KPIs.
Work closely with Branch Manager and HSCM to build a high performing team and embed a results-orientated sales and customer management culture in the SCM process.
Monitor quality of delivered work and to ensure share the same best practice and standards with other branches.
WHAT IS INTERESTING ABOUT IT.
You can take pride in the fact that you will be part of a team that enables the British Council to meet its objectives and gives all our customers an exceptional experience. You will also be able to join regular professional development, training and skills programmes to develop your experience and skills.
WHAT WE ARE LOOKING FOR.
You will bring along at least 3 years supervisor experience in admin & operational environment of customer management related field. Experience of working with children will be an advantage.
One month fixed bonus per year.
03 % of Provident Fund contribution from the Employer.
Medical Insurance and Corporate Medical Excess Claim.
Personal Accidents and Term Life Insurance.
Enjoy 22 days of Annual leave.
Professional development opportunities.
Eligible for sales incentive after passing probation.
Interested applicants should read through the Role Profile and please apply byhttps://tinyurl.com/THA-NT-2010ex.
Closing date for applications: 25 July 2019 (23:59 UK time).
We offer an attractive benefits package.
Only short-listed candidates will be contacted.
Right to work in Thailand".
The British Council is committed to a policy of equal opportunities and welcomes applicants from all sections of the community.
The British Council is committed to the protection of all children and supports the principles of the UNCRC by taking all reasonable measures in our work to ensure a child safe environment. The British Council is committed to maintaining the confidentiality of personal information and undertakes not to divulge any of the applicants personal information to any third party without the prior consent of the applicant. Our privacy policy can be found athttp://www.britishcouncil.org/home-privacy-policy.htm. .



ทักษะ:
Branding, Digital Marketing, Event Planning, English
เงินเดือน:
สามารถต่อรองได้
Develop content strategy and plan for all communications under FA Thailand and Thai.
League including advertising, promotional activities and PR etc.
Work hand in hand with creative and digital agencies to bring to life communication strategy and plan.
Create and keep the team up to date on the yearly media plan Work closely with client service team to assist sponsors on planning and implementing IMC.
Oversee all communications are executed in accordance with the plan and objectives.
Work with FA Thailand, Thai league, sponsors and the marketing team to create stadium, pitch- side and all on-location visibility/activation inventory and to ensure all executions meet the requirements.
Create annual media budget and ensure all expenditures are respected and within the Authorized budget.
Assist the sales/client service team on the compilation of all on-ground activation reports to the sponsors.
Brand steward of all entities under FA Thailand, Thai League and sponsors.
Work together with the Business Development Manager to identify new value added Sponsorship assets.
Over 4-5 years of brand marketing/ activation or advertising agency experience.
Bachelor's degree or higher in any field.
Good command of English.
Strong computer skills: Microsoft Office- Word, Excel, PowerPoint.
Creative and inventive, with a great eye for detail and excellent foresight.
Good understanding of ATL, BTL and digital media.
Ability to deal with situations requiring the assessment of priorities under pressure.
Football enthusiast (optional).



ประสบการณ์:
ไม่จำเป็นต้องมีประสบการณ์ทำงาน
ทักษะ:
Service-Minded, Problem Solving, English
เงินเดือน:
สามารถต่อรองได้
Commitment to excellence is part of UPS's wining philosophy. It's no surprise then that UPS has been rated the "World 's Most Admired" mail, package and the freight delivery company in a Fortune magazine survey for the fourth consecutive year, So, if you share the same commitment to excellence, come join UPS - the world's largest package and document Delivery Company.
Job Responsibilities:
Handle and provide solutions to customer complaints, claims, service.
guarantee requests in a timely an accurate manner.
Handle incoming calls for pick - up, price quotation, service information,.
complaints, etc.
Identify and record complaints on service issues.
Update record, follow - up and feedback customers.
Recommend solutions to service concerns / problems to higher authority.
To follow the company's rule & regulations strictly.
Update of customer database in the CSTC automated system.
Bachelor degree in any field.
Very Good command of English.
Patient and pleasant personality.
Good telephone manners and Service Minded.
Computer literate with good typing skill.
Able to work at UM Tower, BKK (Near Airport Link Ramkhamhaeng Station).
Able to work in shift and on Saturday.



ทักษะ:
Sales, Ability to travel upcountry, Own Transportation and Driving Licence, English
เงินเดือน:
สามารถต่อรองได้, มีค่าคอมมิชชั่น
Handle customers/clients approach with Cold call, Visit and ability to close deal (North-East Area).
Search for new Prospect customers and put together all customer database.
Support customer requirements with all media aspects.
Present media to customers and provide useful information to support customers need.
Submit sales report Daily to Sales Manager.
Support data to media agency for any media approach.
Male / Female (Age 24 - 40).
Bachelor Degree (Media Advertising, Marketing, Mass Communication, or other related).
Out of Home media experiences & agency connection is a big plus.
Strong interpersonal skill.
Work well together with team and other staffs.
Well functioned and hard working.
Handle multiple tasks and cope well with pressure.
Own a car and able to travel across the country.
Passion for success and working productivity.
PS. Must implement live 360 application for salesforce.
Attend every quarterly meeting (Ticket will be supported after Pass probation period).



ประสบการณ์:
ไม่จำเป็นต้องมีประสบการณ์ทำงาน
ทักษะ:
Adobe Premiere, HTML5, Facebook API, Google Analytics
เงินเดือน:
สามารถต่อรองได้
ใช้โปรแกรม After effect ได้ในระดับปานกลาง
ใช้โปรแกรม Premiere Pro ได้ในระดับปานกลาง
ใช้โปรแกรม Graphic (Photoshop&Illustrator) ได้ในระดับปานกลาง
มีวินัย, ความรับผิดชอบ และ มนุษยสัมพันธ์ดี
ทนรับแรงกดดันได้
มีประสบการ์ณอย่างน้อย 6 เดือน.
ยินดีรับเด็กจบใหม่ ไม่ต้องเก่งแต่พร้อมเรียนรู้
เงินเดือนขึ้นอยู่กับผลงานและประสบการณ์.

฿40,000 - ฿50,000, มีค่าคอมมิชชั่น


ทักษะ:
Sales, Market Analysis, English, Thai
เงินเดือน:
฿40,000 - ฿50,000, มีค่าคอมมิชชั่น
ADGES representsworld-class solutions that work effectively with Thai and Southeast Asia learner profile. We have a long-list of successful engagements that span across Asia Pacific region. Your search for world-class and professional Leadership & Team Development Trainer ends here.
The Leadership & Team Development Trainer will help drive company values and philosophy through training and content development activities that are strategically linked to the organization s mission and vision. The position works with the Talent Leadership team to identify and address employee and organizational development needs. The position is responsible for ensuring effective training programs are in place to enable the achievement of desired business results. Training programs focus on a variety of topics: including personality profile for individual and team, communication, coaching, and management/leadership skills. Conducts needs assessments, designs and develops training programs. Facilitates the delivery of both custom and corporate training programs. Measures the effectiveness of training to ensure a return on investment.
Essential Duties and Responsibilities:
Facilitating Leadership and Employee Development Programs.
Helps employees identify specific behaviors that will contribute to service excellence.
Coaches managers to enhance own performance and to improve the performance of employees.
Develops specific training programs to improve service performance.
Works with leadership team to determine development needs of managers.
Designs, develops and delivers a management development program to build effective management skills.
Drives brand values and philosophy in all training and development activities.
Content Development.
Assists in the all phases of the content development cycle, including needs analysis, planning, designing, developing, implementing, evaluating and editing.
Manage multiple program development projects simultaneously by prioritizing project deadlines. Tracks program development life cycles; ensures that any problems are addressed, escalated when needed, and resolved quickly.
Develops participant and instructor materials (course manuals, workbooks, handouts, job aids, etc).
Develops self-paced elearning, instructor-led training (both in-person and virtual classroom material).
Work with Training Team to review all curriculum components annually with subject matter experts based on evaluation/feedback.
Develop updated curriculum as required by results of annual review.
Works with team to monitor and evaluate training program, assess results, implement enhancements, and provide recommendations for training program effectiveness.
Managing and Administering Employee Training.
Promotes and informs employees about all training programs.
Uses effective training methods to ensure employees have a good understanding of competencies and can demonstrate the proper knowledge, skills and abilities.
Administers and delivers core training initiatives which include: our Core Competency Curriculum, Management/Leadership Skills, Myers Briggs, HBDI, and Customer Service Skills.
Makes any necessary adjustments to training methodology and/or re-trains as appropriate.
Ensures adult learning principles are incorporated into training programs.
Developing Training Program Plans.
Develop communication and roll out strategy plan for new talent development initiatives.
Partners with operational leaders to assess if employees demonstrate effective technical and leadership skills.
Evaluating Training Program Effectiveness.
Aligns current training and development programs to effectively impact key business indicators.
Ensures all training and development activities are strategically linked to the organization s mission and vision.
Measures transfer of learning from training courses back to the business.
Tracks key business indicators to determine the effectiveness of current training and development programs.
Required Qualifications/Skills:
Excellent facilitation skills.
Strong writing and editing skills.
Instruction Design experience.
Content/Curriculum Development.
Excellent organizational, operational and process/project management skills.
Strong communication and relationship management skills.
High Influencing and consulting skills.
A good understanding of the learning and development industry.
Ability to work flexible schedule to support delivery which may exceed the typical workday.
Travel 25-50% to other locations to support training needs at multiple locations.
Education/Certification/License:
Bachelor s Degree.
At least 5-7 years of related experience in talent development.
This job description has been written to include the general nature of work performed. It is not designed to contain a comprehensive detailed inventory of all duties, responsibilities and qualifications required of employees assigned to this job.

฿70,000 - ฿100,000, สามารถต่อรองได้


ทักษะ:
Project Management, Budgeting
เงินเดือน:
฿70,000 - ฿100,000, สามารถต่อรองได้
Create and execute project work plans and revises as appropriate to meet changing needs and requirements.
Identifies resources needed and assigns individual responsibilities.
Manages day-to-day operational aspects of a project and scope.
Reviews deliverables prepared by team before passing to client.
Effectively applies our methodology and enforces project standards.
Prepares for engagement reviews and quality assurance procedures.
Minimizes our exposure and risk on project.
Ensures project documents are complete, current, and stored appropriately.
Tracks and reports team hours and expenses on a weekly basis.
Manages project budget.
Determines appropriate revenue recognition, ensures timely and accurate invoicing, and monitors receivables for project.
Follows up with clients, when necessary, regarding unpaid invoices.
Analyzes project profitability, revenue, margins, bill rates, and utilization.
Degree in Computer Science, Computer Engineer, Information Technology or IT related field.
Over 3-5 years of working experience in project management.
Good background and familiar with IT service industry. (Sector Banking, Government etc.).
Strong project management and planning skill.
Good command of English.



ทักษะ:
Web development, Python, Angular.js
เงินเดือน:
สามารถต่อรองได้
Develop web/mobile application.
Working with SA to receive application requirement.
Suggest technical solution match with application requirement.
Bachelor's Degree in Computer Science, Computer Engineer, IT or related fields.
2+ years experience in web development.
Experience in develop web application usingPython, AngularJS, Node.js.
Having experience in mobile application should be advantage.



ประสบการณ์:
ไม่จำเป็นต้องมีประสบการณ์ทำงาน
เงินเดือน:
สามารถต่อรองได้, มีค่าคอมมิชชั่น
Membership Executive.
at Thai-Italian Chamber of Commerce (TICC).
The Thai Italian Chamber of Commerce (TICC) is looking for an enthusiastic experienced candidate to join its young and international team from May 2017. The position is open to Thai Nationals only with great communication Verbal and Written skills in Thai and English language. The right candidate must a have a brilliant and dynamic penchant for sales.
The candidate must be outgoing and have propensity to team work with the staff. Expertise in local or international trade fair is considered an added value, good knowledge of Office, Excel and Web browser is required. The right candidate will take care of TICC member, regarding the recruiting of new and the renewal of the expired memberships, under the supervision of the Secretary General, the Trade Manager and the Membership Committee of the Chamber. Commission on sales will be provided for outstanding performance.
Assisting the Secretary General.
Reaching the monthly target and seeking for new members and follow up with the meetings.
Supporting the Trade manager as assigned.
Visit current member to keep them aware of activities and others.
Write BOD meeting minute (1 per month).
Update TICC members database.
Managing and selling TICC's trade fairs to Thai exhibitors and Thai buyers.
Keep appointment for TICC president, vice-president and directors.
Receiving Thai and International guest at TICC office.
Raising fund and sponsorship for TICC media/publication and events.
Handling events and communication by the Board of Trade of Thailand and JFCCT.
Promote TICC activities by email, fax and telephone.
Set up TICC meeting room for BOD or general meeting.
Organizing TICC events as assigned.
Responding the requests from Thai-Italian entrepreneurs.
Reception service to Italian entrepreneurs.
Make phone calls to Italian institutions and private companies.
Send fax and email to Italian Institutions and private companies.
Supporting the Art Director in preparing TICC yearly Business Directory.
Organizing TICC events.
Translation service Thai-English / English - Thai.
Reception service to Italian entrepreneurs.
Make phone calls to institutions and private companies.
Send fax and email to Italian Institutions and private companies.
Translation Thai-English, English-Thai.
Train new interns.
Bachelor Degree in marketing, communication or business development.



ทักษะ:
Sales, Digital Marketing, Management, English
เงินเดือน:
สามารถต่อรองได้
Handle customers/clients approach with Cold call, Visit and ability to close deal.
Search for new customers and put together all customer database.
Support customer requirements with all media aspects.
Present media to customers and provide useful information to support customers need.
Submit sales report weekly to Sales Manager.
Support data to media agency for any media approach.
Bachelor Degree any related field.
M/F age 26-35.
Knowledge of online media will be considered advantages.
Own car & driver license.
Strong level of interpersonal skill.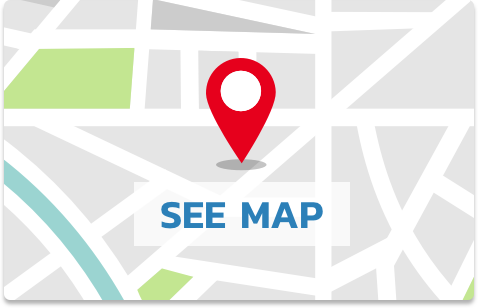 ซิมไบโอร์ โซลาร์ จำกัด
128 Phayathai Plaza, 12th Floor, Unit C, Phayathai Road, Ratchathevi, Bangkok 10400
สวัสดิการ
ประกันสุขภาพ
โบนัสขึ้นอยู่กับผลงาน
ทำงาน 5 วัน/สัปดาห์
ประกันสังคม
ค่าท่องเที่ยว
จ่ายค่าทำงานในวันหยุด
ตำแหน่งงานว่างที่คุณน่าจะสนใจ