เกี่ยวกับบริษัท
ประเภทบริษัท:
งานที่ปรึกษาด้านการบริหาร
แอดเจส เป็นบริษัทที่ให้บริการในเรื่องของ ที่ปรึกษาทางธุรกิจเรามีความชำนาญในเรื่องของการพัฒนากลยุทธ์ขององค์กร การสร้างผู้นำและการวางแผนทางทรัพยากรบุคคลในเชิงกลยุทธ์ ทางบริษัทยังมีพันธมิตรกับผู้ให้บริการในเรื่องของ Leadership Development สถาบันการศึกษาชั้นนำทั้งในประเทศและต่างประเทศ เพื่อสามารถออกแบบแ ... อ่านต่อ
ร่วมงานกับเรา: Exciting careers | Part of Global Teams | Fast and growing industry of human capital and technology | Competitive Compensation | A chance to explore new business opportunities and be a part of itอ่านต่อ
มี 3 ตำแหน่งงานสำหรับ แอดเจส จำกัด

฿25,000 - ฿35,000, มีค่าคอมมิชชั่น


ประสบการณ์:
ไม่จำเป็นต้องมีประสบการณ์ทำงาน
ทักษะ:
Sales, Market Analysis
เงินเดือน:
฿25,000 - ฿35,000, มีค่าคอมมิชชั่น
ADGES' human capital consultants help clients, including top-level executives, board members, and HR professionals, optimize business performance by addressing their human capital issues. Specifically, consultants and analysts help clients manage, reward and engage talent to drive business performance. ADGES' ability to compete is driven from powerful tools, intellectual capital, high quality of work, leveraged resources and top talent.
Marketing executives are involved in developing marketing campaigns to promote ADGES' products, services or ideas. The role includes planning, advertising, public relations, organizing events, product development, distribution, sponsorship, and research.
Generate sales based on agreed KPI.
Understand ADGES' products and unique selling points.
Align ADGES' products with potential clients.
Present ADGES' products by own self and able to demonstrate the selling points to align with customers demands.
Work collaboratively with the clients to come up with the proposal that captured customers demands with ADGES' service.
Follow up with the clients and turn proposal to businesses.
Make sure all required financial documents have complied with the client's requirements as well as ADGES' requirements.
Marketing Function:
Liaising and networking with stakeholders including customers, colleagues, suppliers and partner organizations;.
Communicating with CEOs, HR executives, and managing customer relationships;.
Maintaining and updating customer databases;.
Organizing and attending events such as conferences, seminars, receptions, and exhibitions;.
Conducting market research such as customer questionnaires and focus groups;.
Contributing to, and developing, marketing plans and strategies;.
Evaluating marketing campaigns;.
Monitoring competitor activity;.
Master degree in business management, marketing management is preferred.
Hand-on, flexible, and able to keep up with the recent trend of professional business marketing practices and campaign.
Strong analytical skills, both quantitative and qualitative.
Good personal skills and confident when dealing with a senior executive.
Excellent organizational, interpersonal, verbal and written communication skills.
Intellectual curiosity, seeking opportunities to develop new skills.
Flexibility, adaptability and the ability to work under tight deadlines, changing client needs in the small but fast-moving organization.
Superior organizational skills and excellent attention to detail.
Mature and self-motivator.
Team players.
Hand on but still keep a big picture in-mind.

฿20,000 - ฿30,000, สามารถต่อรองได้


ทักษะ:
Business Statistics / Analysis, Financial Modeling, English
เงินเดือน:
฿20,000 - ฿30,000, สามารถต่อรองได้
ADGES Consulting specializes in three business areas; consulting, assessment, and academy. We are the trusted partners by the world leading organizations. We strive to provide world-class, practical and insightful business and learning solutions to our clients. To cope up with the surge in our clients' demands, we are looking for our team partners who share our passion and values.
ADGES partners with the best in the business. We work side-by-side the world great leadership guru and thinkers. We love innovative ideas with proven results. We are proud of our achievements and impacts that we have created in the business community. For consulting, we are the strategic partnership with RBL, a consulting firm founded by Dave Ulrich and Norm Smallwood. Dave is named the father of 'modern HR'. For Assessment, ADGES Consulting represents Emergenetics, the fast and forward thinking assessment and team applications provider. As for leadership development, we are the exclusive partner with Bluepoint Leadership, the world's leader in designing and facilitating leadership development program.
As part of a forward looking, young and energetics organization, you will be challenge but you will be developed at your fullest potential. You will work with the best around the world. If you think, you have what it takes. Let us hear from you.
A Project Coordinator/Business Analyst will work in a learning-filled environment, participating as an integral member of project teams. You will provide quantitative and qualitative analytical support to senior consultants, drawing meaningful conclusions from client data. Project Coordinator is a first step for junior graduate who dreams to take on Consulting position. This is a perfect chance to groom you and expose you to real players in the industry.
You also can expect to:
Help write and structure client presentations, including recommendations presented to HR leaders, senior management, executives and boards of directors.
Analyze clients' strategic and organizational information and model clients' financial and compensation data versus the market.
Conduct research and analysis to understand industry and organization-specific issues, including business strategy, compensation and rewards, corporate performance and performance management.
Collect and examine data trends in client financial performance, pay practices and policies, and talent management, including performance management, succession planning, rewards, selection/recruiting and leadership/employee development.
Help clients achieve responsible executive remuneration by translating business strategies and shareholder expectations into performance measurement and talent management systems.
Develop project management and consulting skills, ultimately serving as a day-to-day client contact for project areas including data requests and data management.
Provide administrative supports to ensure the project team and a team of facilitators can provide the best learning experiences that create learning with impacts. Administrative supports cover preparing materials, event rooms, coordinate with vendors to ensure smooth learning and consulting operations.
Coordinate with facilitators, vendors, and learning partners to deliver learning program and other consulting projects.
A Bachelor/Master degree in general management, human resources (HR) and/or other relevant areas are preferred.
Business, finance, accounting, HR and/or economics internship experience preferred.
Strong analytical skills, both quantitative and qualitative, and a strong background in Excel.
Experience in data analysis, financial modeling and presentation design.
Excellent organizational, interpersonal, verbal and written communication skills.
Intellectual curiosity, seeking opportunities to develop new skills.
Flexibility, adaptability and the ability to work under tight deadlines or changing client needs.
Superior organizational skills and strong attention to detail.
Team and client-focus attitude.

฿40,000 - ฿50,000, มีค่าคอมมิชชั่น


ทักษะ:
Sales, Market Analysis, English, Thai
เงินเดือน:
฿40,000 - ฿50,000, มีค่าคอมมิชชั่น
ADGES representsworld-class solutions that work effectively with Thai and Southeast Asia learner profile. We have a long-list of successful engagements that span across Asia Pacific region. Your search for world-class and professional Leadership & Team Development Trainer ends here.
The Leadership & Team Development Trainer will help drive company values and philosophy through training and content development activities that are strategically linked to the organization s mission and vision. The position works with the Talent Leadership team to identify and address employee and organizational development needs. The position is responsible for ensuring effective training programs are in place to enable the achievement of desired business results. Training programs focus on a variety of topics: including personality profile for individual and team, communication, coaching, and management/leadership skills. Conducts needs assessments, designs and develops training programs. Facilitates the delivery of both custom and corporate training programs. Measures the effectiveness of training to ensure a return on investment.
Essential Duties and Responsibilities:
Facilitating Leadership and Employee Development Programs.
Helps employees identify specific behaviors that will contribute to service excellence.
Coaches managers to enhance own performance and to improve the performance of employees.
Develops specific training programs to improve service performance.
Works with leadership team to determine development needs of managers.
Designs, develops and delivers a management development program to build effective management skills.
Drives brand values and philosophy in all training and development activities.
Content Development.
Assists in the all phases of the content development cycle, including needs analysis, planning, designing, developing, implementing, evaluating and editing.
Manage multiple program development projects simultaneously by prioritizing project deadlines. Tracks program development life cycles; ensures that any problems are addressed, escalated when needed, and resolved quickly.
Develops participant and instructor materials (course manuals, workbooks, handouts, job aids, etc).
Develops self-paced elearning, instructor-led training (both in-person and virtual classroom material).
Work with Training Team to review all curriculum components annually with subject matter experts based on evaluation/feedback.
Develop updated curriculum as required by results of annual review.
Works with team to monitor and evaluate training program, assess results, implement enhancements, and provide recommendations for training program effectiveness.
Managing and Administering Employee Training.
Promotes and informs employees about all training programs.
Uses effective training methods to ensure employees have a good understanding of competencies and can demonstrate the proper knowledge, skills and abilities.
Administers and delivers core training initiatives which include: our Core Competency Curriculum, Management/Leadership Skills, Myers Briggs, HBDI, and Customer Service Skills.
Makes any necessary adjustments to training methodology and/or re-trains as appropriate.
Ensures adult learning principles are incorporated into training programs.
Developing Training Program Plans.
Develop communication and roll out strategy plan for new talent development initiatives.
Partners with operational leaders to assess if employees demonstrate effective technical and leadership skills.
Evaluating Training Program Effectiveness.
Aligns current training and development programs to effectively impact key business indicators.
Ensures all training and development activities are strategically linked to the organization s mission and vision.
Measures transfer of learning from training courses back to the business.
Tracks key business indicators to determine the effectiveness of current training and development programs.
Required Qualifications/Skills:
Excellent facilitation skills.
Strong writing and editing skills.
Instruction Design experience.
Content/Curriculum Development.
Excellent organizational, operational and process/project management skills.
Strong communication and relationship management skills.
High Influencing and consulting skills.
A good understanding of the learning and development industry.
Ability to work flexible schedule to support delivery which may exceed the typical workday.
Travel 25-50% to other locations to support training needs at multiple locations.
Education/Certification/License:
Bachelor s Degree.
At least 5-7 years of related experience in talent development.
This job description has been written to include the general nature of work performed. It is not designed to contain a comprehensive detailed inventory of all duties, responsibilities and qualifications required of employees assigned to this job.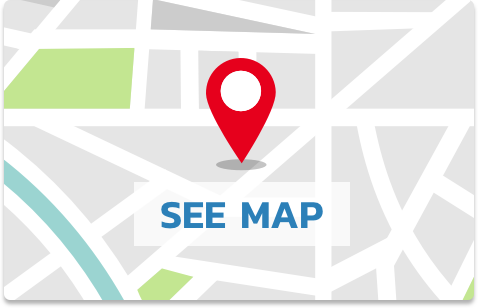 แอดเจส จำกัด
22nd Fl., Emporium Tower 661 Sukhumvit 24 Rd., Klongton, Klongtoey Bangkok 10110 THAILAND
สวัสดิการ
โบนัสขึ้นอยู่กับผลประกอบการ
การพัฒนาเพื่อความเป็นมืออาชีพ
โครงการส่งเสริมคุณภาพชีวิต
ประกันสังคม
ทำงาน 5 วัน/สัปดาห์
ค่าท่องเที่ยว
ฝึกอบรม
โอกาสในการเรียนรู้และพัฒนา
โบนัสขึ้นอยู่กับผลงาน
ค่าโทรศัพท์
ตำแหน่งงานว่างที่คุณน่าจะสนใจ