There are no jobs for this company. Below are the jobs that you might be interested in.
Upload your resume.
Get found by the Employers.



Experience:
2 years required
Male/Female, age not over 30 years old
Bachelor's degree or higher in Business Administration or related field
2-3 years Working experience in sales function or trading would be an advantage
Good command in written and spoken English
Strong ability in communication, negotiation and interpersonal skills



Experience:
No experience required
Skills:
MySQL, Oracle, SQL, SAP, ERP, English
Male/ female, age between 32-38 years
Bachelor or higher in MIS, Computer Science or IT related fields
A deep understanding of database design and data modeling principals
Strong demonstrated experience with at least one relational database system (Oracle, MS SQL, MySQL, PostgreSQL) with good knowledge of SQL
Strong demonstrated experience in developing software products in a disciplined team and within disciplined software development approaches, including test-driven development, re-factoring, and object-oriented analysis/design
Minimum of 5 years of practical experience working in the deployment of core business applications, ex. HR, ERP or CRM
Ability to multi-task and work independently in a fast-paced environment
Be able to apply Quality Assurance concept
Strong problem-solving skills with the ability to balance solutions with time, cost and human factors
Excellent in communication and presentation skills
Good command of spoken and written English

฿30,000 - ฿35,000, negotiable


Experience:
5 years required
Skills:
Management, English
Salary:
฿30,000 - ฿35,000, negotiable
Excellent written and oral communication skills in English and be fluent in Thai.
Minimum 5 years managerial experience in leading a B2C sales team, preferably in the education service industry.
Customer management experience, including complaint handling.
Experience in delivering sales and customer management related training.
Experience in managing branch operations, preferably with an educational institute.



Experience:
4 years required
Bachelor/Master's degree in Computer Engineer or Computer Science.
4+ years experience in JAVA Programming.
Knowledge of Web Application in JSP, J2EE, Servlet, EJB, JavaScript
Knowledge of conception of Object Oriented Programming.
Experience in Framework: Struts, Spring, Hibernate, MS SQL Server & Oracle Database
Good attitude, good communication skill.



Experience:
1 year required
วุฒิการศึกษาระดับปริญญาตรี ทุกสาขาวิชา เกรดเฉลี่ยสะสม 2.50 ขึ้นไป
อายุไม่เกิน 28 ปีบริบูรณ์
มีทักษะในด้านการติดต่อประสานงานความละเอียดรอบคอบ
สามารถทำงานในภาวะความกดดันได้
สามารถทำงานล่วงเวลา หรือทำงานในวันหยุดได้
สัญชาติไทย
หากมีประสบการณ์ทางด้านอนุมัติสินเชื่อจะพิจารณาเป็นพิเศษ
สถานที่ปฏิบัติงาน : อาคารเมืองไทยภัทรคอมเพล็กซ์
สมัครงานด้วยตนเองได้ที่สำนักงานใหญ่



Experience:
2 years required
Skills:
Service-Minded, English
Bachelor degree in Business Administration or any related fields.
At least 2 years experience in Sales & Marketing. (Experience in retail business or E-commerce would be advantage).
Strong command of written and spoken in English.
Strong interpersonal, communication & planning skills.
High responsible, hardworking and positive attitude.
Computer literacy (MS Office).
Able to work on 6 days per week.
Working time : 08.30 - 17.30
Working Location : Online Market, Rama 3 rd.,Yannawa, Bangkok



Experience:
2 years required
Skills:
Negotiation, Contracts, English
เพศหญิง อายุไม่เกิน 35 ปี
วุฒิการศึกษาปริญญาตรีสาขาบริหารธุรกิจ การจัดการ/การตลาด หรือสาขาอื่นที่เกี่ยวข้อง
มีประสบการณ์ในงานบริการผู้เช่าในศูนย์การค้ามา 2-3 ปีขึ้นไป
มีบุคลิกดี มีใจรักงานบริการ และมีทักษะในการเจรจาต่อรอง
สามารถใช้งานคอมพิวเตอร์ MS.office ได้เป็นอย่างดี
สามารถสื่อสารภาษาอังกฤษได้
สามารถอ่านแบบก่อสร้างได้จะพิจารณาเป็นพิเศษ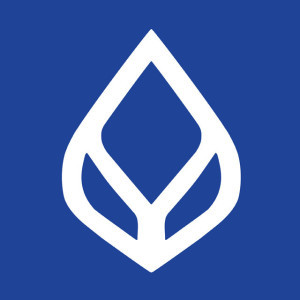 Experience:
No experience required
Skills:
Financial Modeling, English
Good systematic thinking with strong knowledge in global economic analysisand forecasting
Well organized, team-work oriented and work well under pressure isrequired
Excellent personality, self-motivated and proactive
Good Communication and presentation skills, including ability to interface with executive management

฿20,000 - ฿25,000, negotiable


Experience:
1 year required
Skills:
Good Communication Skills, Service-Minded, English
Salary:
฿20,000 - ฿25,000, negotiable
Good command of spoken English and Thai, preferably with English (CEFR B2 or equivalent), Chinese (A1/2)
To have a Degree in the fields of Business Administration, Social Sciences or Marketing.
At least 1 year experience in working in Education/ Customer service industry



Experience:
1 year required
Skills:
Database Administration
Male with age 22 -35 years old.
At least 1 years' experience in Oracle or SQL Server database administrator
Bachelor's Degree in Computer Science, Computer Engineering, IT or related fields.
Knowledge of structured query language (SQL), e.g. SQL.
Good communication and self-learning.