เกี่ยวกับบริษัท
ประเภทบริษัท:
การซื้อขาย / การจัดจำหน่าย
Koliate Co., Ltd. specializes in supplying a wide range of canned food products from Thailand and Asia, including seafood, fruits and vegetables. At Koliate, we pride ourselves on our mission to provide quality and consistency of the products we supply and always at competitive price. With our dedic ... อ่านต่อ
ไม่มีตำแหน่งงานสำหรับบริษัทนี้ ต่อไปนี้เป็นตำแหน่งงานที่คุณอาจจะสนใจ
อัพโหลดเรซูเม่ของคุณ
เพื่อรับการติดต่อจากบริษัทมากมาย



ประสบการณ์:
ไม่จำเป็นต้องมีประสบการณ์ทำงาน
ทักษะ:
Adobe Premiere, HTML5, Facebook API, Google Analytics
เงินเดือน:
สามารถต่อรองได้
ใช้โปรแกรม After effect ได้ในระดับปานกลาง
ใช้โปรแกรม Premiere Pro ได้ในระดับปานกลาง
ใช้โปรแกรม Graphic (Photoshop&Illustrator) ได้ในระดับปานกลาง
มีวินัย, ความรับผิดชอบ และ มนุษยสัมพันธ์ดี
ทนรับแรงกดดันได้
มีประสบการ์ณอย่างน้อย 6 เดือน.
ยินดีรับเด็กจบใหม่ ไม่ต้องเก่งแต่พร้อมเรียนรู้
เงินเดือนขึ้นอยู่กับผลงานและประสบการณ์.



เงินเดือน:
สามารถต่อรองได้
Calculate Monthly, DC daily and part-time payroll.
Payroll Payment transfer to Bank.
Provide Provident Fund report and transfer to Bank.
Submit Social Security Fund and report.
Summary salary and benefits for expat submission to Auditor.
Summary headcount report.
Calculate the correct amount incorporating overtime, deductions, bonuses etc. with assistance.
Distribute W/H TAX for PIT and Provident Fund.
Gather information on hours worked for each employee.
Process taxes and payment of employee benefits.
Keep track of hour rates, wages, compensation benefit rates, new hire information etc.
Prepare and key in data for payroll process in system.
Prepare deduct letter of legal Execution department for repayment.
Work Hour: Monday - Friday 08.30-17.30 p.m. following assignment
Working Location: Office Ekkamai(Sukhumvit 63, Good rich building, 5th floor).



ทักษะ:
Quality Management System, Management, English
เงินเดือน:
สามารถต่อรองได้
Looking for meaningful work? Wanting to make a real difference? Here is your chance! We are looking for new team members at one of Thailand's leading social enterprises!.
Responsible for the operations of the business from farmers to export to ensure that all processes are done with efficiency, productivity, and speed. You will get to learn all the processes involved in producing and exporting organic food.
Work closely with production facilities such as rice mill, pasta factory and organic farmers cooperatives to achieve the desired quality of organic products.
Plan and monitor production facilities and manage total quality control.
Prepare exporting document and manage the shipment.
Learn and manage internationally certified organic system.
Work with export manager to ensure customers' expectations are met.
Below 30 years old.
No required prior work experience but work experience is preferred.
Highly driven and self-motivated, passionate about social business and in particular wanting to help create value for others.
Excellent listener and observant with willingness to learn from others.
Excellent in critical thinking and analytical skills.
Good interpersonal skills, humble, responsible and accountable.
Comfortable with details, able to prepare detailed documents and reports.
Excellent learning attitude and strong positive attitude.
Can use MS Word, Excel and Powerpoint.
Can read, write and communicate in English (at a basic level at least).
Can travel to and from MRT Huai Khwang conveniently (close to office).
Can travel to Esaan and other remote regions.
Can drive (this is not necessary but preferred).

฿26,860 - ฿35,810, มีค่าคอมมิชชั่น


ประสบการณ์:
ไม่จำเป็นต้องมีประสบการณ์ทำงาน
ทักษะ:
Telesales, Sales, English, Thai
เงินเดือน:
฿26,860 - ฿35,810, มีค่าคอมมิชชั่น
We are seeking a dynamic and self-motivated Inside Sales/Telesales Executive to join our Tele-sales team. This exciting opportunity offers the ability to maintain, develop relationships with key customers and manage the promotion and strategic sales. You will be responsible for discovering and pursuing new sales prospects via sales calls and maintaining customer satisfaction.
Do you have a strong sales background and demonstrated sales success? If so, this may be the opportunity for you.
Utilizes sales tools and marketing resources to research customer businesses, past customer contact and product specifics to identify subsidiary opportunities.
Conducts sales calls/cold calls to identify new sales opportunities with potential Small to Medium-sized Enterprise accounts to identify customer business needs, introduce additional products and services and to retain current business.
Generates and qualifies sales lead opportunities within assigned territory through cold calling by positioning UPS products/services that is catered to support customer's business.
Manages, tracks and follow up closely with potential leads to ensure continuity which eventually leading to closure of business.
Develops complex sales strategies encompassing customers' supply chain and comprehensive pricing strategies that incorporate UPS's broad range of solutions.
Conducts face-to-face meeting with prospective customers as and when required.
Coordinates cross-functional support on service and billing issues for assigned accounts.
Maintains up-to-date knowledge of UPS products and services and well aware of competitors' strategies and capabilities to position UPS product advantageously.
Handles assigned portfolio of accounts with Average Monthly Revenue of less than US $1,000 or equivalent.
Possess a Bachelor's Degree in Logistics and Transportations / Marketing / Business or equivalent.
1 year of relevant sales experience in similar capacity or any service industries; prior experience and knowledge in selling Express or Freight Forwarding products/services will be advantageous.
Fresh graduates with the ability to demonstrate innovative and creative selling skills may be considered.
Excellent interpersonal skills with the ability to communicate effectively and able to work well with people at all levels.
Customer oriented, passionate, sales driven and highly motivated with the ability to understand customers' perspective and think win-win.
Proficient in MS Office applications ie. MS Word, MS Excel, MS Powerpoint.



ทักษะ:
Inventory / Warehouse Management, Excel, English
Take delivery of goods and supplies.
Check for damaged or missing items.
Store goods appropriately.
Pick and pack orders for dispatch.
Load goods for dispatch.
Ensure delivery of materials to production lines in accordance with production standards.
Input data regarding stock and inventory into WMS system.
Keep accurate stock records.
Carry out stock counts as and when required.
Keep paperwork up to date.
Ensure that all lifting and maneuvering of product is carried out in accordance with manual handling procedures.
Operate in a safe manner complying with all health, safety and environmental requirements to ensure own and safety of others.
Handle any hazardous materials in an appropriate manner.
Keep areas of work clean and tidy to ensure operational efficiency.
Make recommendations to aid efficiency and add value.
Ensure that works are in a safe manner and comply with the Health, Safety and Environmental Policies.
Bachelor's degree in any field.
At least 1 year of experience, experience in warehousing and distributions are advantage.
Ability to work accurately, with interruptions, to meet deadlines.
Ability to work in a flexible way that allows for changes in assignments and priorities depending upon identified needs of the unit.
Good organizational, time management, customer service and problem-solving skills.
Computer skill for MS office, Typing Skills (English and Thai).
Ability to work a variable schedule on occasion, including early mornings, evenings and/or weekends.

฿20,000 - ฿30,000, สามารถต่อรองได้


ทักษะ:
Sales, Service-Minded, Good Communication Skills, English
เงินเดือน:
฿20,000 - ฿30,000, สามารถต่อรองได้
Type of Contract:Permanent
Location:ChaengwattanaOffice.
ABOUT THE DEPARTMENT/TEAM
British Council Thailand is one of the biggest in the British Council s global network with thousands of adult and young learner students studying with us.Our main office is based in Siam Square, Bangkok with locations spread out across the Bangkok metropolitan area and around Chiang Mai.
Our customers engage with us face-to-face, online, through email and via the phone.Our Sales & Customer Management team provides a high quality and efficient customer service experience to all new and existing customers across all British Council services.
WHAT YOU WILL BE DOING AND WHY
Working with both our students and with your internal colleagues at British Council, you will provide an exceptional level of customer service engaging with customers face-to-face, online and over the phone to make sure all our customers needs and requests are taken of. You will also provide support for all sales and marketing events to create awareness about the British Council.
WHAT IS INTERESTING ABOUT IT
You can take pride in the fact that you will be part of a team that enables the British Council to meet its objectives and gives all our customers an exceptional experience. You will also be able to join regular professional development, training and skills programmes to develop your experience and skills.
WHAT WE ARE LOOKING FOR
You will bring along at least 2 years experience in sales and customer management environment of education or services related field. You should be Fluent in both Thai and English.
03 % of Provident Fund contribution from the Employer (after completing a probation)
Medical Insurance and Corporate Medical Excess Claim
Enjoy 22 days of Annual leave
One month fixed Year-end bonus
Professional development opportunities
Eligible for sales incentive after passing probation
Work Schedule
The post holder will work 8.5 hours per day (including 1-hour lunch break) and a 5-day week on a shift system from Wednesday to Sunday.Our work makes a lasting difference by building more inclusive societies and supporting people s prospects.Together, we can do more. Interested applicants should read through the Role Profile and please apply via. https://tinyurl.com/THA-NT-2032e. Closing date for applications:18 July 2019 (23:59 UK Time). We offer an attractive benefits package. "Right to work in Thailand".
The British Council is committed to a policy of equal opportunities and welcomes applicants from all sections of the community.
The British Council is committed to the protection of all children and supports the principles of the UNCRC by taking all reasonable measures in our work to ensure a child safe environment. The British Council is committed to maintaining the confidentiality of personal information and undertakes not to divulge any of the applicants personal information to any third party without the prior consent of the applicant. Our privacy policy can be found athttp://www.britishcouncil.org/home-privacy-policy.htm. .

฿40,000 - ฿50,000, มีค่าคอมมิชชั่น


ทักษะ:
Sales, Market Analysis, English, Thai
เงินเดือน:
฿40,000 - ฿50,000, มีค่าคอมมิชชั่น
ADGES representsworld-class solutions that work effectively with Thai and Southeast Asia learner profile. We have a long-list of successful engagements that span across Asia Pacific region. Your search for world-class and professional Leadership & Team Development Trainer ends here.
The Leadership & Team Development Trainer will help drive company values and philosophy through training and content development activities that are strategically linked to the organization s mission and vision. The position works with the Talent Leadership team to identify and address employee and organizational development needs. The position is responsible for ensuring effective training programs are in place to enable the achievement of desired business results. Training programs focus on a variety of topics: including personality profile for individual and team, communication, coaching, and management/leadership skills. Conducts needs assessments, designs and develops training programs. Facilitates the delivery of both custom and corporate training programs. Measures the effectiveness of training to ensure a return on investment.
Essential Duties and Responsibilities:
Facilitating Leadership and Employee Development Programs.
Helps employees identify specific behaviors that will contribute to service excellence.
Coaches managers to enhance own performance and to improve the performance of employees.
Develops specific training programs to improve service performance.
Works with leadership team to determine development needs of managers.
Designs, develops and delivers a management development program to build effective management skills.
Drives brand values and philosophy in all training and development activities.
Content Development.
Assists in the all phases of the content development cycle, including needs analysis, planning, designing, developing, implementing, evaluating and editing.
Manage multiple program development projects simultaneously by prioritizing project deadlines. Tracks program development life cycles; ensures that any problems are addressed, escalated when needed, and resolved quickly.
Develops participant and instructor materials (course manuals, workbooks, handouts, job aids, etc).
Develops self-paced elearning, instructor-led training (both in-person and virtual classroom material).
Work with Training Team to review all curriculum components annually with subject matter experts based on evaluation/feedback.
Develop updated curriculum as required by results of annual review.
Works with team to monitor and evaluate training program, assess results, implement enhancements, and provide recommendations for training program effectiveness.
Managing and Administering Employee Training.
Promotes and informs employees about all training programs.
Uses effective training methods to ensure employees have a good understanding of competencies and can demonstrate the proper knowledge, skills and abilities.
Administers and delivers core training initiatives which include: our Core Competency Curriculum, Management/Leadership Skills, Myers Briggs, HBDI, and Customer Service Skills.
Makes any necessary adjustments to training methodology and/or re-trains as appropriate.
Ensures adult learning principles are incorporated into training programs.
Developing Training Program Plans.
Develop communication and roll out strategy plan for new talent development initiatives.
Partners with operational leaders to assess if employees demonstrate effective technical and leadership skills.
Evaluating Training Program Effectiveness.
Aligns current training and development programs to effectively impact key business indicators.
Ensures all training and development activities are strategically linked to the organization s mission and vision.
Measures transfer of learning from training courses back to the business.
Tracks key business indicators to determine the effectiveness of current training and development programs.
Required Qualifications/Skills:
Excellent facilitation skills.
Strong writing and editing skills.
Instruction Design experience.
Content/Curriculum Development.
Excellent organizational, operational and process/project management skills.
Strong communication and relationship management skills.
High Influencing and consulting skills.
A good understanding of the learning and development industry.
Ability to work flexible schedule to support delivery which may exceed the typical workday.
Travel 25-50% to other locations to support training needs at multiple locations.
Education/Certification/License:
Bachelor s Degree.
At least 5-7 years of related experience in talent development.
This job description has been written to include the general nature of work performed. It is not designed to contain a comprehensive detailed inventory of all duties, responsibilities and qualifications required of employees assigned to this job.



ทักษะ:
Sales, Negotiation, English
เงินเดือน:
สามารถต่อรองได้
Plan B Media is a leading media company offering an extensive range of Out-of-Home media solutions. We are looking for Media Sales to handle all sales channel and to grow with us.
Handle the sales (Plan B products), including Developing and Maintaining relationship with customers.
Handle all sales channel i.e. direct selling, cold calling,.
Achieve individual's sale target and KPIs following the company's standard.
Able to travel both in Bangkok and upcountry.
Assist any ad hoc projects assigned.
Bachelor's Degree in Business administration, Marketing or related field.
Minimum 2 - 5 years of publishing sales or media business, understand in media advertising sales will be advantage.
Good interpersonal and negotiation skills.
Proficiency in English communication is advantage.

฿20,000 - ฿30,000, สามารถต่อรองได้


ทักษะ:
Business Statistics / Analysis, Financial Modeling, English
เงินเดือน:
฿20,000 - ฿30,000, สามารถต่อรองได้
ADGES Consulting specializes in three business areas; consulting, assessment, and academy. We are the trusted partners by the world leading organizations. We strive to provide world-class, practical and insightful business and learning solutions to our clients. To cope up with the surge in our clients' demands, we are looking for our team partners who share our passion and values.
ADGES partners with the best in the business. We work side-by-side the world great leadership guru and thinkers. We love innovative ideas with proven results. We are proud of our achievements and impacts that we have created in the business community. For consulting, we are the strategic partnership with RBL, a consulting firm founded by Dave Ulrich and Norm Smallwood. Dave is named the father of 'modern HR'. For Assessment, ADGES Consulting represents Emergenetics, the fast and forward thinking assessment and team applications provider. As for leadership development, we are the exclusive partner with Bluepoint Leadership, the world's leader in designing and facilitating leadership development program.
As part of a forward looking, young and energetics organization, you will be challenge but you will be developed at your fullest potential. You will work with the best around the world. If you think, you have what it takes. Let us hear from you.
A Project Coordinator/Business Analyst will work in a learning-filled environment, participating as an integral member of project teams. You will provide quantitative and qualitative analytical support to senior consultants, drawing meaningful conclusions from client data. Project Coordinator is a first step for junior graduate who dreams to take on Consulting position. This is a perfect chance to groom you and expose you to real players in the industry.
You also can expect to:
Help write and structure client presentations, including recommendations presented to HR leaders, senior management, executives and boards of directors.
Analyze clients' strategic and organizational information and model clients' financial and compensation data versus the market.
Conduct research and analysis to understand industry and organization-specific issues, including business strategy, compensation and rewards, corporate performance and performance management.
Collect and examine data trends in client financial performance, pay practices and policies, and talent management, including performance management, succession planning, rewards, selection/recruiting and leadership/employee development.
Help clients achieve responsible executive remuneration by translating business strategies and shareholder expectations into performance measurement and talent management systems.
Develop project management and consulting skills, ultimately serving as a day-to-day client contact for project areas including data requests and data management.
Provide administrative supports to ensure the project team and a team of facilitators can provide the best learning experiences that create learning with impacts. Administrative supports cover preparing materials, event rooms, coordinate with vendors to ensure smooth learning and consulting operations.
Coordinate with facilitators, vendors, and learning partners to deliver learning program and other consulting projects.
A Bachelor/Master degree in general management, human resources (HR) and/or other relevant areas are preferred.
Business, finance, accounting, HR and/or economics internship experience preferred.
Strong analytical skills, both quantitative and qualitative, and a strong background in Excel.
Experience in data analysis, financial modeling and presentation design.
Excellent organizational, interpersonal, verbal and written communication skills.
Intellectual curiosity, seeking opportunities to develop new skills.
Flexibility, adaptability and the ability to work under tight deadlines or changing client needs.
Superior organizational skills and strong attention to detail.
Team and client-focus attitude.



เงินเดือน:
สามารถต่อรองได้, มีค่าคอมมิชชั่น
Handle customers/clients approach with Cold call, Visit and ability to close deal.
Search for new customers and put together all customer database.
Support customer requirements with all media aspects.
Present media to customers and provide useful information to support customers need.
Submit sales report weekly to Sales Manager.
Support data to media agency for any media approach.
Male / Female (Age 24 - 30).
Bachelor Degree (Media Advertising, Marketing, Mass Communication, or other related).
Out of Home media experiences & agency connection is a big plus.
Strong interpersonal skill.
Work well together with team and other staffs.
Well functioned and hard working.
Handle multiple tasks and cope well with pressure.
Own a car and able to travel across the country.
Passion for success and working productivity.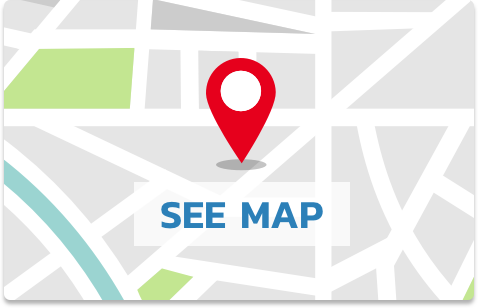 สวัสดิการ
โบนัสขึ้นอยู่กับผลประกอบการ
ประกันอุบัติเหตุ
ประกันสังคม
ตำแหน่งงานว่างที่คุณน่าจะสนใจ