เกี่ยวกับบริษัท
เว็บไซต์:
www.britishcouncil.or.th
บริติช เคานซิล คือองค์กรนานาชาติเพื่อส่งเสริมโอกาสทางการศึกษา ศิลปะ และวัฒนธรรมแห่งสหราชอาณาจักร เราสร้างสรรค์องค์ความรู้และความเข้าใจอันดีระหว่างผู้คนของสหราชอาณาจักรและประเทศอื่น ๆ โดยการสร้างประโยชน์ระหว่างสหราชอาณาจักรและประเทศที่เราทำงานด้วย เพื่อเปลี่ยนแปลงชีวิตผู้คนให้ดีขึ้นโดยการสร้างโอกาส ... อ่านต่อ
ร่วมงานกับเรา: Valuing diversity is essential to the British Council's work. We aim to abide by and promote equality legislation by following both the letter and the spirit of it to try and avoid unjustified discrimination, recognising discrimination as a barrier to equality of opportunity, inclusion and human rig ... อ่านต่อ
มี 5 ตำแหน่งงานสำหรับ บีซี ออพเพอะเรชั่นส์ (ประเทศไทย) จำกัด

฿20,000 - ฿30,000, สามารถต่อรองได้


ทักษะ:
Sales, Service-Minded, Good Communication Skills, English
เงินเดือน:
฿20,000 - ฿30,000, สามารถต่อรองได้
Type of Contract:Permanent
Location:ChaengwattanaOffice.
ABOUT THE DEPARTMENT/TEAM
British Council Thailand is one of the biggest in the British Council s global network with thousands of adult and young learner students studying with us.Our main office is based in Siam Square, Bangkok with locations spread out across the Bangkok metropolitan area and around Chiang Mai.
Our customers engage with us face-to-face, online, through email and via the phone.Our Sales & Customer Management team provides a high quality and efficient customer service experience to all new and existing customers across all British Council services.
WHAT YOU WILL BE DOING AND WHY
Working with both our students and with your internal colleagues at British Council, you will provide an exceptional level of customer service engaging with customers face-to-face, online and over the phone to make sure all our customers needs and requests are taken of. You will also provide support for all sales and marketing events to create awareness about the British Council.
WHAT IS INTERESTING ABOUT IT
You can take pride in the fact that you will be part of a team that enables the British Council to meet its objectives and gives all our customers an exceptional experience. You will also be able to join regular professional development, training and skills programmes to develop your experience and skills.
WHAT WE ARE LOOKING FOR
You will bring along at least 2 years experience in sales and customer management environment of education or services related field. You should be Fluent in both Thai and English.
03 % of Provident Fund contribution from the Employer (after completing a probation)
Medical Insurance and Corporate Medical Excess Claim
Enjoy 22 days of Annual leave
One month fixed Year-end bonus
Professional development opportunities
Eligible for sales incentive after passing probation
Work Schedule
The post holder will work 8.5 hours per day (including 1-hour lunch break) and a 5-day week on a shift system from Wednesday to Sunday.Our work makes a lasting difference by building more inclusive societies and supporting people s prospects.Together, we can do more. Interested applicants should read through the Role Profile and please apply via. https://tinyurl.com/THA-NT-2032e. Closing date for applications:18 July 2019 (23:59 UK Time). We offer an attractive benefits package. "Right to work in Thailand".
The British Council is committed to a policy of equal opportunities and welcomes applicants from all sections of the community.
The British Council is committed to the protection of all children and supports the principles of the UNCRC by taking all reasonable measures in our work to ensure a child safe environment. The British Council is committed to maintaining the confidentiality of personal information and undertakes not to divulge any of the applicants personal information to any third party without the prior consent of the applicant. Our privacy policy can be found athttp://www.britishcouncil.org/home-privacy-policy.htm. .

฿20,000 - ฿25,000, สามารถต่อรองได้


ทักษะ:
Service-Minded, English
เงินเดือน:
฿20,000 - ฿25,000, สามารถต่อรองได้
Type of Contract:Fixed term contract
Location:Siam Square Bangkok.
ABOUT THE DEPARTMENT/TEAM.
In Examinations we administer 3 million UK examinations in over 850 towns and cities worldwide, promoting the UK as a high-quality assessment provider and helping people gain access to trusted qualifications to support their career and study prospects. In East Asia we administer multiple examinations in 13 countries and we are growing rapidly.
WHAT YOU WILL BE DOING AND WHY.
This is interesting role for those who are looking to embark on a career with us; you will be working in a close knitted team and ensure in providing quality customer service to the customers through exceptional customer service delivery and effective stake holder management, you will also be managing exam customer service channels within the country in collaboration with Marketing and Operations by converting enquiries into sales to support the wider exams team to achieve its annual business targets.
WHAT IS INTERESTING ABOUT IT.
You can take pride in the fact that you will be part of a team that enables the British Council to meet its objectives and gives all our customers an exceptional experience. You will also be able to join regular professional development, training and skills programmes to develop your experience and skills.
WHAT WE ARE LOOKING FOR.
To be able to qualify for this job role, you will require a good command of spoken English and Thai, preferably with English (CEFR B2 or equivalent), Chinese (A1/2) and to have a Degree in the fields of Business Administration, Social Sciences or Marketing. It will also be required that you have at least 1 year experience in working in Education/ Customer service industry, dealing with administration or clerical duties and preferred if you have knowledge of local examination products and CRM with experience in telesales or sales technique.
Interested applicants should read through the Role Profile.
and apply online via:https://tinyurl.com/THA-355E.
Closing date for applications:25 July2019 (23:59 UK Time).
We offer an attractive benefits package.
Only short-listed candidates will be contacted.
Right to work in Thailand".
The British Council is committed to a policy of equal opportunities and welcomes applicants from all sections of the community.
The British Council is committed to the protection of all children and supports the principles of the UNCRC by taking all reasonable measures in our work to ensure a child safe environment. The British Council is committed to maintaining the confidentiality of personal information and undertakes not to divulge any of the applicants personal information to any third party without the prior consent of the applicant. Our privacy policy can be found at http://www.britishcouncil.org/home-privacy-policy.htm. .

฿20,000 - ฿25,000, สามารถต่อรองได้


ทักษะ:
Service-Minded, Sales, Good Communication Skills, English
เงินเดือน:
฿20,000 - ฿25,000, สามารถต่อรองได้
Type of Contract:Permanent
Location:Pinklao Office.
ABOUT THE DEPARTMENT/TEAM
Our Sales & Customer Management team provide a high quality and efficient customer service experience to all new and existing customers across all British Council services.
WHAT YOU WILL BE DOING AND WHY.
The main duty of a Sales & Customer Management Officer is to ensure a high quality, welcoming and efficient integrated customer service experience to all new and existing customers with the purpose of meeting/exceeding sales and customer management targets across all British Council services.
To provide marketing support in Pinklao and contribute to business growth.
To act as British Council s ambassador and provide top quality, welcoming and efficient integrated sales customer engagement experience to all new and existing customers and deliver Sales & Customer Management targets in order to enable the Council to meet its business targets and objectives.
WHAT IS INTERESTING ABOUT IT.
You can take pride in the fact that you will be part of a team that enables the British Council to meet its objectives and gives all our customers an exceptional experience. You will also be able to join regular professional development, training and skills programmes to develop your experience and skills.
WHAT WE ARE LOOKING FOR.
You must have:
At least 2 years experience in sales and customer management environment of education or services related field.
Education to tertiary level at any disciplines.
Fluent in both English & Thai. Interested applicants should read through the Role Profile and please apply via. https://tinyurl.com/THA-NT-1980e. Closing date for applications: 28 July 2019 (23:59 UK Time). We offer an attractive benefits package. "Right to work in Thailand".
The British Council is committed to a policy of equal opportunities and welcomes applicants from all sections of the community.
The British Council is committed to the protection of all children and supports the principles of the UNCRC by taking all reasonable measures in our work to ensure a child safe environment. The British Council is committed to maintaining the confidentiality of personal information and undertakes not to divulge any of the applicants personal information to any third party without the prior consent of the applicant. Our privacy policy can be found athttp://www.britishcouncil.org/home-privacy-policy.htm. .

฿30,000 - ฿45,000, สามารถต่อรองได้


ทักษะ:
Sales, Service-Minded, English
เงินเดือน:
฿30,000 - ฿45,000, สามารถต่อรองได้
Type of Contract:1 Year Fixed Term (with possibility to extend).
Location:Chaengwattana.
ABOUT THE DEPARTMENT/TEAM
British Council Thailand is one of the biggest in the British Council s global network with thousands of adult and young learner students studying with us. Our main office is based in Siam Square, Bangkok with locations spread out across the Bangkok metropolitan area and around Chiang Mai. Our customers engage with us face-to-face, online, through email and via the phone. Our Sales & Customer Management team provides a high quality and efficient customer service experience to all new and existing customers across all British Council services.
WHAT YOU WILL BE DOING AND WHY.
Supervise a team of Sales & Customer Management Officers in the branch to ensure top quality, welcoming and efficient integrated customer engagement experience to all new and existing customers.
Work closely with Branch Manager to ensure the branch meets and exceeds the sales and customer management targets and KPIs.
Work closely with Branch Manager and HSCM to build a high performing team and embed a results-orientated sales and customer management culture in the SCM process.
Monitor quality of delivered work and to ensure share the same best practice and standards with other branches.
WHAT IS INTERESTING ABOUT IT.
You can take pride in the fact that you will be part of a team that enables the British Council to meet its objectives and gives all our customers an exceptional experience. You will also be able to join regular professional development, training and skills programmes to develop your experience and skills.
WHAT WE ARE LOOKING FOR.
You will bring along at least 3 years supervisor experience in admin & operational environment of customer management related field. Experience of working with children will be an advantage.
One month fixed bonus per year.
03 % of Provident Fund contribution from the Employer.
Medical Insurance and Corporate Medical Excess Claim.
Personal Accidents and Term Life Insurance.
Enjoy 22 days of Annual leave.
Professional development opportunities.
Eligible for sales incentive after passing probation.
Interested applicants should read through the Role Profile and please apply byhttps://tinyurl.com/THA-NT-2010ex.
Closing date for applications: 25 July 2019 (23:59 UK time).
We offer an attractive benefits package.
Only short-listed candidates will be contacted.
Right to work in Thailand".
The British Council is committed to a policy of equal opportunities and welcomes applicants from all sections of the community.
The British Council is committed to the protection of all children and supports the principles of the UNCRC by taking all reasonable measures in our work to ensure a child safe environment. The British Council is committed to maintaining the confidentiality of personal information and undertakes not to divulge any of the applicants personal information to any third party without the prior consent of the applicant. Our privacy policy can be found athttp://www.britishcouncil.org/home-privacy-policy.htm. .



ประสบการณ์:
ไม่จำเป็นต้องมีประสบการณ์ทำงาน
ทักษะ:
Service-Minded, Good Communication Skills, Microsoft Office, English
THE BRITISH COUNCIL YLA PROGRAMME We are looking for apart-time who can work with us for more than 6 months.Workdays are fromThursday 4.00 PM - 8.00 PM and Saturday and Sunday 8.00 AM - 4.00 PM atChaengwattana, Srinakarin,Pinklao,Ladprao,Siam Square, and Chiang Mai Branch.
Come and gain experience in UK's international organisation for cultural relations and educational opportunities.
To coordinate the YLA.
Draft YLA Monthly Roster, match YLAs to teachers and arrange cover.
Assess YLA needs, participate in recruitment.
Before class each day, inform YLAs about events, activities, ad hoc matters, etc.
After class each day, give and receive feedback, inform about upcoming activities.
Ensure quality standards through YLA observations, performance management and arrange/deliver training.
Cover for YLAs in event of sickness, or as needed.
Improve engagement and communication between key stakeholders (parents, SCM, Academic team and YLAs).
To assist teaching staff both inside and outside the classroom:
Meet with teachers at the start of term to discuss the class routines, rules and behaviour management system. Assist with implementing these systems throughout the term.
Assist teachers with setting up and tidying the classroom and with wall displays of children s work.
Spend a few minutes with teachers discussing the class, activities and students before the lesson starts.
Assist with the production/preparation of resources and materials or help with administration tasks (when not required in the classroom).
Agree classroom role with each teacher before lessons begin and speak English in that role.
Play an active role and monitor learners and help create a supportive learning environment.
Help teachers to demonstrate classroom activities so that children understand what they have to do.
Motivate children to participate in classroom activities by demonstrating appropriate behaviour (e.g. singing, chanting, doing actions).
Monitor children during activities to make sure they are on task, and encourage and assist them where necessary, without doing the work for them.
Spend an appropriate amount of time with each student according to individual needs and those of the class as a whole.
Help the teacher deal with latecomers, hand out children s work and assist with checking and marking children s homework.
Get actively involved in group work to support, encourage and motivate children and set a good example.
Help children to communicate in English as much as possible through encouragement, praise and giving them the language they need to express themselves (e.g. if they say something in Thai, help them to say it in English).
Motivate children to tidy up at the end of the lesson to keep their bags organised and ensure the classroom and resources are ready for the next class.
Support children in keeping their notebooks and portfolios organised and up-to-date with the homework recorded in the homework diary.
Bring any sick children to the attention of the teacher so that appropriate action can be taken.
Make teachers aware of any relevant issues such as a child who has come to class unhappy, a child being teased by a classmate etc.
Contribute to the development, evaluation, and improvement of English language courses, materials and related services, through participating in meetings/focus groups and providing feedback to the Young Learners team.
To ensure parents and other caregivers are kept informed and high levels of customer satisfaction are maintained:
Build an appropriate rapport with YLs (positive but to remain authoritative E.g. not picking children up or other inappropriate behavior, speaking firmly -not shouting).
Ensure that all enquiries and messages conveyed by parents/guardians are always passed on to teachers as soon as possible.
Inform all stakeholders if a child is unwell and s/he is accompanied until the parent or caregiver arrives.
Be available &/ or support teachers to answer parent / caregivers questions before &/ or after class.
Forward all customer feedback to the SCM team on the day of receipt.
Parents and other caregivers non-teaching related queries are directed to SCM or Senior Teacher as appropriate.
Provide interpretation during consultations between teachers and parents / caregivers on request.
Assist in planning/delivery of Parent Orientation Days, Parent-teacher days and launch days.
Arrange appointments for meetings between BC teachers and parents after school as required.
Call parents/guardians of absent students within an agreed timeframe.
Call the parents/guardians of students regarding academic or behaviour issues reported by the teacher.
Give out notices/letters to students.
Support admin team with pre- and end-of-term preparation.
Share information about new initiatives and daily events and activities.
Actively engage students/parents about the advantages of attending clubs, activities & workshops.
Primary events are delivered to standards set by the Head of Young Learners and in accordance with corporate guidelines.
A record of attendance is kept for each event.
To maintain library and resources organize/improve system for lending books, especially during the yearly Reading Challenge:
Update stock & inventory records.
Assist children during library visits to help them choose books and ensure they follow the library rules.
Ensure children use the facility correctly and no damage is caused to materials.
Check quality of storybooks on a weekly basis and remove any poor-quality stock.
An undergraduate looking for a short time work experience.
Any field of study is acceptable.
Brilliant communication skills and customer empathy.
Self-motivated and passion to work.
Strong communication and interpersonal skills.
Love to work with children.
Good in English.
Thai nationality.
Salary
142 THB / per hour - Bangkok.
112 THB / per hour - Chiang Mai
Closing date for applications: 30 June 2019 (23:59 UK Time)
Only short-listed candidates will be contacted.
อ่านรีวิวทั้งหมดของบริษัทนี้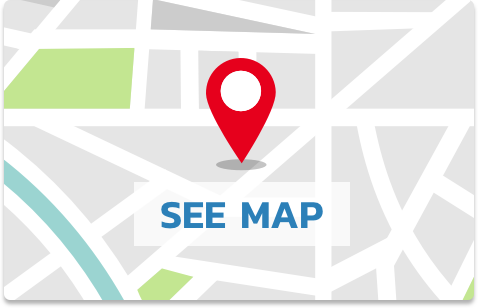 บีซี ออพเพอะเรชั่นส์ (ประเทศไทย) จำกัด
254 จุฬาลงกรณ์ ซอย 64 สยามสแควร์ ถนนพญาไท ปทุมวัน กรุงเทพฯ 10330
สวัสดิการ
ประกันอุบัติเหตุ
ส่วนลดพนักงาน
โบนัสขึ้นอยู่กับผลประกอบการ
ตำแหน่งงานว่างที่คุณน่าจะสนใจ