เกี่ยวกับบริษัท
ประเภทบริษัท:
อุตสาหกรรมสินค้าอุปโภคบริโภค
เว็บไซต์:
www.crystalspringsnaturalbodycare.com
We are a U.S. based cosmetic manufacturer specialized in natural body-care with a newly opened branch here in Bangkok where we will now be producing natural body-care. We have an in-house graphics department where we do graphic and package design, website development and social media marketing.อ่านต่อ
ร่วมงานกับเรา: We are a progressive company with cutting edge formulation and packaging designs and would like to have an Intern join us where they would much more rapidly develop their skills in graphic and package design, website development and social media marketing.อ่านต่อ
ไม่มีตำแหน่งงานสำหรับบริษัทนี้ ต่อไปนี้เป็นตำแหน่งงานที่คุณอาจจะสนใจ
อัพโหลดเรซูเม่ของคุณ
เพื่อรับการติดต่อจากบริษัทมากมาย



ประสบการณ์:
ไม่จำเป็นต้องมีประสบการณ์ทำงาน
ทักษะ:
Human Resource Management, Recruitment, English
เงินเดือน:
สามารถต่อรองได้
Handling a full spectrum of Human Resources including recruitment, welfare and benefits management, performance management, learning and development, and employee relations.
Perform in the recruitment process and participate in interviewing and selecting candidates in the position of PC (Product Consultant) at all stores and other positions as required.
Design the training need survey and arrange the proper training to each department.
Monitors and improve the performance of training (In-House, Public) to ensure the employee will be developed to support the company growth.
Provide guideline, consultation for employees to ensure the HR good practice.
Develop and maintain HR data bases, software system, (Time attendance, leave, personnel data, etc).
Provide administration support, prepare required documents to employees.
Other duties as assigned.



เงินเดือน:
สามารถต่อรองได้
Special Skill & Competencies Create test case.
Male/Female with Thai nationality.
Gather and manage test data requirements.
Execute test scripts.
Document test results.
Escalate of test defects and issues.
Re-test repaired defects.
Bachelor's Degree of Computer Science, Business Computer, Computer Engineering or IT related field.
Strong knowledge in Banking is high priority considered.
Knowledge of software development life cycle is preferable.



ประสบการณ์:
ไม่จำเป็นต้องมีประสบการณ์ทำงาน
UNIX.
Database: Oracle.
Setup, Implementation, Performance tuning and Maintenance System Software such as Operating system, Database server, the Application Server on UNIX and Window.
Ensures high availability and acceptable levels of performance of mission-critical host computer resources.
Creates and maintains appropriate system documentation.
Work closely with the team to ensure timely completion of client deliverables.
Bachelor's Degree in Computer Engineering or Computer Science.
Knowledge of System software installation, Performance Tuning, and Maintenance.
Knowledge of Operating System (UNIX, Linux, Windows Server, Server Virtualization Technology) and Networking.
Knowledge of Database: Oracle, DB2 or Microsoft SQL Server.
Strong analytical and problem-solving skills for evaluating various technical solutions.
High ability to learn new technology.



ประสบการณ์:
ไม่จำเป็นต้องมีประสบการณ์ทำงาน
ทักษะ:
Good Communication Skills, Analytical Thinking
Ufresh programis 12 months on-the-job training program (hired as contract). The program is designed to provide an opportunity for candidates to learn all aspects ofMarketing& Brand developmentin Unilever. These learning opportunities take the form of hands on experiential learning. Responsibilities including special assignments and projects and interact with managers and mentors throughout the program. The successors of Ufresh are expected to assume permanent role as an expert inMarketingfunction.
We are looking for well-rounded individuals with high potential and passion in FMCG business to grow within Unilever.
Required Qualifications.
Thai native speaker.
Bachelor degree in any related field.
0-2 years of work experience, freshly graduates are also welcomed.
Solid background in marketing competition.
Strong motivation and interested to work for FMCG business.
Good analytical skills.
Good communication skills both Thai and English with ability to relate, persuade and influence others.
Having sense of self -starter, out of box thinking, fast learner with bias for action and results.



ทักษะ:
Mechanical Engineering, Electrical Engineering, Electronics, English
เงินเดือน:
สามารถต่อรองได้
Job Summary.
Provide high level technical after-sales support to the local sales team, service provider and end-customer (repair, maintenance, and analysis).
Address to customer s issues, perform failure analysis, plan and propose a solution to the customer and execute resolutions exceeding customer s needs.
Service Support (Direct).
Provide after sales technical support on repairs (On-site, In-house Repair, Remote).
Traveling in the country to provide service and support to the customer.
Country contact person to communicate with ESP CS on support escalation.
Provide Epson Robot training to customers.
Implementation of technical resolution/ corrective action on QA issues.
Report Service Support activities (Ganesha/ Excel).
Service Support (in-Direct/ External Service Provider).
Manage External Service Provider to provide precise and quick solution to customers.
Traveling in the country to provide service and support to customers on an event that Service Provider is not able to provide resolution.
Manage External Service Provider Service Quality.
Country contact person to communicate with ESP CS on support escalation.
Provision of service parts required for customer support.
Provide Epson Robot training to Service Provider.
Implementation of technical resolution/ corrective action on QA issues.
Report Service Support activities (Ganesha System / Excel).
Spare Parts Management.
Forecast Inventory and Cost Management.
Maintenance of Part Price List (PPI), Epson Selling Price.
Support In-Warranty Claims.
Coordinate part sales transactions.
Report In-Warranty parts claim cost.
Sales and Service Support.
Support local sales/ presales members on install/ setup of demo units (exhibition, customer s visit and demonstration).
Plan support activities in regard to customer s support request.
Prepare Quotation on support charges (parts, labour, travel and training).
Coordinate of sales and services.
Report after-service-parts, sales revenue.
Male, Thai Nationality, Age not over than 37 years old.
Bachelor s/ Master s Degree in technical specialism (Mechanical/ Mechatronic/ Electrical/ Electronic Engineering and etc).
At least 3 years of hands-on working experience in troubleshooting/ maintaining and repair of the electrical/ electronic/ mechanical systems on equipment.
Skillset: Microsoft Office (Excel, PowerPoint Word, PowerPoint), Basic Programming knowledge, Able to understand mechanical drawing, electrical diagram, PLC Ladder Diagram).
Good command of English(spoken and written).
Able to travel domestic and travel overseas.
Working Hour: 8:30 - 17.30 (Mon - Fri).



ทักษะ:
Branding, Digital Marketing, Event Planning, English
เงินเดือน:
สามารถต่อรองได้
Develop content strategy and plan for all communications under FA Thailand and Thai.
League including advertising, promotional activities and PR etc.
Work hand in hand with creative and digital agencies to bring to life communication strategy and plan.
Create and keep the team up to date on the yearly media plan Work closely with client service team to assist sponsors on planning and implementing IMC.
Oversee all communications are executed in accordance with the plan and objectives.
Work with FA Thailand, Thai league, sponsors and the marketing team to create stadium, pitch- side and all on-location visibility/activation inventory and to ensure all executions meet the requirements.
Create annual media budget and ensure all expenditures are respected and within the Authorized budget.
Assist the sales/client service team on the compilation of all on-ground activation reports to the sponsors.
Brand steward of all entities under FA Thailand, Thai League and sponsors.
Work together with the Business Development Manager to identify new value added Sponsorship assets.
Over 4-5 years of brand marketing/ activation or advertising agency experience.
Bachelor's degree or higher in any field.
Good command of English.
Strong computer skills: Microsoft Office- Word, Excel, PowerPoint.
Creative and inventive, with a great eye for detail and excellent foresight.
Good understanding of ATL, BTL and digital media.
Ability to deal with situations requiring the assessment of priorities under pressure.
Football enthusiast (optional).

฿20,000 - ฿30,000, สามารถต่อรองได้


ทักษะ:
Sales, Service-Minded, English
เงินเดือน:
฿20,000 - ฿30,000, สามารถต่อรองได้
Type of Contract:Permanent
Location:ChaengwattanaOffice.
ABOUT THE DEPARTMENT/TEAM.
British Council Thailand is one of the biggest in the British Council s global network with thousands of adult and young learner students studying with us.Our main office is based in Siam Square, Bangkok with locations spread out across the Bangkok metropolitan area and around Chiang Mai.
Our customers engage with us face-to-face, online, through email and via the phone.Our Sales & Customer Management team provides a high quality and efficient customer service experience to all new and existing customers across all British Council services.
WHAT YOU WILL BE DOING AND WHY
Working with both our students and with your internal colleagues at British Council, you will provide an exceptional level of customer service engaging with customers face-to-face, online and over the phone to make sure all our customers needs and requests are taken of. You will also provide support for all sales and marketing events to create awareness about the British Council.
WHAT IS INTERESTING ABOUT IT
You can take pride in the fact that you will be part of a team that enables the British Council to meet its objectives and gives all our customers an exceptional experience. You will also be able to join regular professional development, training and skills programmes to develop your experience and skills.
WHAT WE ARE LOOKING FOR.
You will bring along at least 2 years experience in sales and customer management environment of education or services related field. You should be Fluent in both Thai and English.
Interested applicants should read through the Role Profile and please apply viahttps://tinyurl.com/THA-NT-1986e.
Closing date for applications: 3 June 2019 (23:59 UK Time).
We offer an attractive benefits package.
Right to work in Thailand".
The British Council is committed to a policy of equal opportunities and welcomes applicants from all sections of the community.
The British Council is committed to the protection of all children and supports the principles of the UNCRC by taking all reasonable measures in our work to ensure a child safe environment. The British Council is committed to maintaining the confidentiality of personal information and undertakes not to divulge any of the applicants personal information to any third party without the prior consent of the applicant. Our privacy policy can be found athttp://www.britishcouncil.org/home-privacy-policy.htm. .

฿20,000 - ฿29,000, สามารถต่อรองได้


ทักษะ:
Service-Minded, Good Communication Skills, Management, English
เงินเดือน:
฿20,000 - ฿29,000, สามารถต่อรองได้
Type of Contract:Permanent
Location:Siam Square Bangkok
ABOUT THE DEPARTMENT/TEAM
British Council Thailand is one of the biggest in the British Council s global network with thousands of adult and young learner students studying with us. Our main office is based in Siam Square, Bangkok with locations spread out across the Bangkok metropolitan area and around Chiang Mai. Our customers engage with us face-to-face, online, through email and via the phone. Our Sales & Customer Management team provides high quality and efficient customer service experience to all new and existing customers across all British Council services.
WHAT YOU WILL BE DOING AND WHY
Working with both our students and with your internal colleagues at British Council, you will provide an exceptional level of customer service engaging with customers face-to-face, online and over the phone to make sure all our customers needs and requests are taken of. You will also provide support for all sales and marketing events to create awareness about the British Council. WHAT IS INTERESTING ABOUT IT You can take pride in the fact that you will be part of a team that enables the British Council to meet its objectives and gives all our customers an exceptional experience. You will also be able to join regular professional development, training and skills programmes to develop your experience and skills.
WHAT WE ARE LOOKING FOR
You will bring along at least 2 years experience in sales and customer management environment of education or services related field. You should be Fluent in both Thai and English.
Interested applicants should read through the Role Profile.
and apply online via:https://tinyurl.com/THA-NT-1822e.
We do not accept an application from Quick Apply .
We offer an attractive benefits package.
Only short-listed candidates will be contacted.
Right to work in Thailand".
The British Council is committed to a policy of equal opportunities and welcomes applicants from all sections of the community.
The British Council is committed to the protection of all children and supports the principles of the UNCRC by taking all reasonable measures in our work to ensure a child-safe environment. The British Council is committed to maintaining the confidentiality of personal information and undertakes not to divulge any of the applicants personal information to any third party without the prior consent of the applicant. Our privacy policy can be found at http://www.britishcouncil.org/home-privacy-policy.htm. .



ทักษะ:
Sales, Management, Negotiation, English
เงินเดือน:
สามารถต่อรองได้
Generate sales of all product categories.
Take care about sales activity and event on each modern trade event period.
Focus on modern trade sales target incentives such as IT City, Power buys, B2S, The Mall, etc.
Focus product availabilities, product display.
Seeking and discuss with distributors for the new target group to increase sales opportunity.
Negotiation and take advantage of sales opportunity with each modern trade.
Male or Female, Thai Nationality, Age between 25 - 35 years old.
Bachelor s Degree or higher in Business Administration, Computer Science or related field.
At least 3 years experience in sales or modern trade management.
Able to travel domestic and international.
Have an own car and driver license.
Working Hour: 8:30 - 17.30 (Mon - Fri).



ทักษะ:
Recruitment, Good Communication Skills, Work Well Under Pressure, English
เงินเดือน:
สามารถต่อรองได้
Key Responsibilities:
Handle the end to end recruitment process for the Regional Marketing team (based in Bangkok).
Perform searches and direct approach for qualified candidates according to relevant job criteriaand utilize various recruitment channels and tools.
Support current and future business needs through development, engagement and motivationof employees.
Ensure legal compliance.
Analyze and update salary structure to align internally and ensure competitiveness in the market.
Creating and revising job descriptions.
Support all on-boarding and off-boarding process of employees.
Organize and participate in events to build community and boost awareness.
Recommend new policies, approaches and procedures relating to personnel.
Support the team in other Ad-hoc activities as per needed.
Minimum Bachelor degree in business or related field.
At least 2-3 years of experience in HR.
Experience in recruiting for Digital / Online Marketing is a plus.
Able to deliver results in a tight time frame.
Independent, hardworking and confident self-starter.
Strong organizational skills with proactive personality.
Thai National preferred, with fluency in written &verbal communication skills in English.
Monthly KPI bonus on top of base salary.
Work phone & laptop.
Employee discount codes.
Flexible hours.
Types of leave: birthday, bereavement, personal, business, paternity, maternity.
Medical insurance.
Fitness at Avani Hotel.
eLearning platform.
Freemassages, food and drinks every Friday!.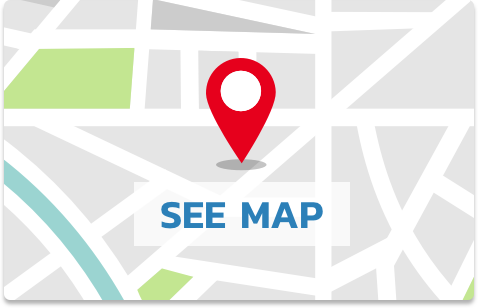 Bollano International
90 Sukhumvit 85 Alley, Khwaeng Bang Chak, Khet Phra Khanong, Krung Thep Maha Nakhon 10260
ตำแหน่งงานว่างที่คุณน่าจะสนใจ