เกี่ยวกับบริษัท
ประเภทบริษัท:
พัฒนาอสังหาริมทรัพย์
เว็บไซต์:
www.assetworldcorp-th.com/
แอสเสท เวิรด์ คอร์ปอเรชั่น คือหนึ่งกลุ่มธุรกิจในเครือ ที.ซี.ซี. กรุ๊ป ธุรกิจหลักของเรา คือ การพัฒนาและลงทุนในโครงการด้านอสังหาริมทรัพย์ที่หลากหลาย ครอบคลุมธุรกิจโรงแรม ธุรกิจศูนย์การค้า และธุรกิจอาคารสำนักงาน เราสร้างสรรค์โครงการในกลุ่มธุรกิจโรงแรม โดยผนึกความร่วมมือกับพันธมิตรระดับ World-Class I ... อ่านต่อ
ร่วมงานกับเรา: เราพร้อมส่งเสริมศักยภาพและความสามารถเฉพาะบุคคลให้กับพนักงานของเรา เพื่อความก้าวหน้าในอาชีพ และเพื่อให้ส่งมอบประสบการณ์ที่ดีให้กับลูกค้า นอกจากนี้ บริษัทมีสวัสดิการให้อย่างครบครัน ที่ทำงานเดินทางสะดวกติดกับรถไฟฟ้าช่องนนทรี ต้องการคนรุ่นใหม่ฝีมือดีมาร่วมผลักดันให้พันธกิจของเราสำเร็จอ่านต่อ
ไม่มีตำแหน่งงานสำหรับบริษัทนี้ ต่อไปนี้เป็นตำแหน่งงานที่คุณอาจจะสนใจ
อัพโหลดเรซูเม่ของคุณ
เพื่อรับการติดต่อจากบริษัทมากมาย



ประสบการณ์:
ไม่จำเป็นต้องมีประสบการณ์ทำงาน
ทักษะ:
Compliance, Financial Analysis, English
เงินเดือน:
สามารถต่อรองได้
Compliance Officer.
A Compliance Officer is knowledgeable about governmental and financial regulations and laws, oversees the AML/KYC Program, functioning as an independent and objective body that reviews and evaluates compliance issues/concerns within the organization. This position will be accountable for the development, implementation and maintenance of the company s AML program; for the analysis and management of AML and Terrorist financing risk, meeting regulatory obligations in a timely manner, and the proactive implementation of best practices and improvements to the assurance framework.
Researches, assesses, implements, and manages the areas of financial services regulations and laws and procedures, consumer protection, and public interest laws..
Support the team to ensure compliance with anti-money laundering policies and regulations..
Work closely with the front line staff in overseeing compliance procedures and advises on risk management.
Maintain and put in place sound KYC/EDD frameworks and ensure ongoing monitoring and review.
Ensure that operational processes are sufficient, documented, and implemented such as fraud monitoring, customer due diligence, AML investigation workflows and case management, KYC/EDD, correspondent banking, transaction monitoring, and suspicious activity reporting.
Bachelor s degree in Law or related field.
Shown extensive leadership and team work experience.
Understanding of AML concepts.
0-3years experience as a business analyst in the banking and AML industry.
Excellentin English both writing and reading.
Good organizational skills, ability to prioritize, manage multiple tasks, adhere to strict deadlines.
Passionate about financial inclusion.
A track-record of getting things done - drive, ownership and execution are core to our culture at coins.co.th.



ทักษะ:
Management, Service-Minded, English, Thai
เงินเดือน:
สามารถต่อรองได้
Our Customer Service department at Booking.com employs over 7,000 people, speaking 43languages, across 18countries worldwide. We're looking for enthusiastic people managers who pair great leadership skills with management experience in a customer service or contact centre environment to join our growing team in our colourful Customer Service offices in Bangkok, Thailand.
As a Team Leader in Booking.com Customer Service, you'll empower your people to develop their customer service skills and progress in their chosen career path. This unique position is a great opportunity for an energetic and inspirational people manager to effectively lead, motivate and develop a team of around 15 talented multilingual Customer Service professionals.
Exercising excellent leadership and communication skills, you'll develop and coach an international team in an environment that embraces change, cultivates service excellence, productivity, teamwork and high self-esteem. In return, we'll offer you a competitive compensation package and an environment in which you can do your best work.
The offer:
Annual leave entitlement.
Quarterly bonus plan.
Work schedule provided 4-6 weeks in advance.
Catered lunch or dinner depending on your work schedule.
Booking.com discount.
Health insurance.
Continuous growth potential, and free and on-demand professional training courses.
Our scale, scope, commitment to our people and our high standards of integrity make Booking.com a great place to work. If you would like to be part of our team in Bangkok and think you can make a difference, click to apply and one of our team will be in touch.
Take ownership for team results and provide daily leadership to a team of multilingual agents to achieve department targets.
Be an effective change manager, who knows how to handle periods of change and lead a team through this by displaying motivating and encouraging behaviours.
Understand development needs and provide coaching, training and support to team members.
Effectively use business tools to monitor team performance, quality and adherence.
Create a safe and open team environment where regular and constructive feedback is encouraged.
Be a role model for company policies and procedures and ensure the team understands and adheres to them.
Be a voice for continuous improvement providing feedback on opportunities and proactively share best practices.
Collaborate with the recruitment team in the recruitment process and onboarding of new team members.
Handle guest (B2C) cases as required.
Minimum 3 years' plus experience as a people manager or team leader in a customer service or contact center environment;.
Strong interpersonal skills.
Experience leading teams in an international, customer-focused environment.
Strong work ethic; self-directed and resourceful.
Fluent English and fluent Thai language skills.
Solution oriented and result driven.
Proactive, flexible and capable of working independently as well as working in a team.
Good communication and analytical skills.
Ability to multi-task & a flexible attitude.
Eligible to work in Thailand (This position is only open to Thai nationals as there will be no work pass sponsorship for this role.).



ประสบการณ์:
ไม่จำเป็นต้องมีประสบการณ์ทำงาน
ทักษะ:
Project Management, Event Planning, English
เงินเดือน:
สามารถต่อรองได้
Job Scope.
Stakeholder Engagement & ManagementinSport Marketing.
Monitoring, supervising and accountable for benefits management with respect to the agreement.
Coordinate about project sponsorship cooperation acquisition.
Supervise andresponsible for marketing management and manage the benefits and privilege of project supporters.
Budget and rights planning & management to achieve project objectives as planned.
Supervising and overall project & activities managementachieve the objectives in a timely manner and all the stated terms and conditions.
Required Qualifications:
Male or Female Age 30 above, Thai Nationality.
Have experience at least 3 years in Project Management /Event Marketing or Organizer field.
Able to work under pressure and to tight deadlines.
Ability to manage oneself, plus event team members.
Positive mind-set (Being both good team member and team leader).
Flexibility, ability to execute contingency plans.
Personal passion for delivering memorable events those promote Football lifestyles.
Excellent communication skills - English and Thai.
Have knowledge for Budget controlling.

฿20,000 - ฿25,000, สามารถต่อรองได้


ทักษะ:
Service-Minded, Sales, Good Communication Skills, English
เงินเดือน:
฿20,000 - ฿25,000, สามารถต่อรองได้
Type of Contract:Permanent
Location:Pinklao Office.
ABOUT THE DEPARTMENT/TEAM
Our Sales & Customer Management team provide a high quality and efficient customer service experience to all new and existing customers across all British Council services.
WHAT YOU WILL BE DOING AND WHY.
The main duty of a Sales & Customer Management Officer is to ensure a high quality, welcoming and efficient integrated customer service experience to all new and existing customers with the purpose of meeting/exceeding sales and customer management targets across all British Council services.
To provide marketing support in Pinklao and contribute to business growth.
To act as British Council s ambassador and provide top quality, welcoming and efficient integrated sales customer engagement experience to all new and existing customers and deliver Sales & Customer Management targets in order to enable the Council to meet its business targets and objectives.
WHAT IS INTERESTING ABOUT IT.
You can take pride in the fact that you will be part of a team that enables the British Council to meet its objectives and gives all our customers an exceptional experience. You will also be able to join regular professional development, training and skills programmes to develop your experience and skills.
WHAT WE ARE LOOKING FOR.
You must have:
At least 2 years experience in sales and customer management environment of education or services related field.
Education to tertiary level at any disciplines.
Fluent in both English & Thai. Interested applicants should read through the Role Profile and please apply via. https://tinyurl.com/THA-NT-1980e. Closing date for applications: 28 July 2019 (23:59 UK Time). We offer an attractive benefits package. "Right to work in Thailand".
The British Council is committed to a policy of equal opportunities and welcomes applicants from all sections of the community.
The British Council is committed to the protection of all children and supports the principles of the UNCRC by taking all reasonable measures in our work to ensure a child safe environment. The British Council is committed to maintaining the confidentiality of personal information and undertakes not to divulge any of the applicants personal information to any third party without the prior consent of the applicant. Our privacy policy can be found athttp://www.britishcouncil.org/home-privacy-policy.htm. .



เงินเดือน:
สามารถต่อรองได้
Analyze project scope, specification,wireframe, plan and timeline toprepare for production.
Develop Web Application.
Report progress and all problems occurred to project manager.
Deliver complete project following project plan and timeline.
Bachelor's Degree or higher in Computer Science/ Engineering/ Information Technology or related fields.
At least 1 - 5year of experience in.NET Programming for programmer.
Knowledge of Web Application in ASP.NET.
Strong background in.NET Programming (ASP.NET,C#.NET,VB.NET, C,C++, etc.).
Knowledge of conception of Object Oriented Programming.
Knowledge of SQL Command.



ทักษะ:
Sales, Ability to travel upcountry, Own Transportation and Driving Licence, English
เงินเดือน:
สามารถต่อรองได้, มีค่าคอมมิชชั่น
Handle customers/clients approach with Cold call, Visit and ability to close deal (North-East Area).
Search for new Prospect customers and put together all customer database.
Support customer requirements with all media aspects.
Present media to customers and provide useful information to support customers need.
Submit sales report Daily to Sales Manager.
Support data to media agency for any media approach.
Male / Female (Age 24 - 40).
Bachelor Degree (Media Advertising, Marketing, Mass Communication, or other related).
Out of Home media experiences & agency connection is a big plus.
Strong interpersonal skill.
Work well together with team and other staffs.
Well functioned and hard working.
Handle multiple tasks and cope well with pressure.
Own a car and able to travel across the country.
Passion for success and working productivity.
PS. Must implement live 360 application for salesforce.
Attend every quarterly meeting (Ticket will be supported after Pass probation period).



ประสบการณ์:
ไม่จำเป็นต้องมีประสบการณ์ทำงาน
ทักษะ:
Service-Minded, Good Communication Skills, Microsoft Office, English
THE BRITISH COUNCIL YLA PROGRAMME We are looking for apart-time who can work with us for more than 6 months.Workdays are fromThursday 4.00 PM - 8.00 PM and Saturday and Sunday 8.00 AM - 4.00 PM atChaengwattana, Srinakarin,Pinklao,Ladprao,Siam Square, and Chiang Mai Branch.
Come and gain experience in UK's international organisation for cultural relations and educational opportunities.
To coordinate the YLA.
Draft YLA Monthly Roster, match YLAs to teachers and arrange cover.
Assess YLA needs, participate in recruitment.
Before class each day, inform YLAs about events, activities, ad hoc matters, etc.
After class each day, give and receive feedback, inform about upcoming activities.
Ensure quality standards through YLA observations, performance management and arrange/deliver training.
Cover for YLAs in event of sickness, or as needed.
Improve engagement and communication between key stakeholders (parents, SCM, Academic team and YLAs).
To assist teaching staff both inside and outside the classroom:
Meet with teachers at the start of term to discuss the class routines, rules and behaviour management system. Assist with implementing these systems throughout the term.
Assist teachers with setting up and tidying the classroom and with wall displays of children s work.
Spend a few minutes with teachers discussing the class, activities and students before the lesson starts.
Assist with the production/preparation of resources and materials or help with administration tasks (when not required in the classroom).
Agree classroom role with each teacher before lessons begin and speak English in that role.
Play an active role and monitor learners and help create a supportive learning environment.
Help teachers to demonstrate classroom activities so that children understand what they have to do.
Motivate children to participate in classroom activities by demonstrating appropriate behaviour (e.g. singing, chanting, doing actions).
Monitor children during activities to make sure they are on task, and encourage and assist them where necessary, without doing the work for them.
Spend an appropriate amount of time with each student according to individual needs and those of the class as a whole.
Help the teacher deal with latecomers, hand out children s work and assist with checking and marking children s homework.
Get actively involved in group work to support, encourage and motivate children and set a good example.
Help children to communicate in English as much as possible through encouragement, praise and giving them the language they need to express themselves (e.g. if they say something in Thai, help them to say it in English).
Motivate children to tidy up at the end of the lesson to keep their bags organised and ensure the classroom and resources are ready for the next class.
Support children in keeping their notebooks and portfolios organised and up-to-date with the homework recorded in the homework diary.
Bring any sick children to the attention of the teacher so that appropriate action can be taken.
Make teachers aware of any relevant issues such as a child who has come to class unhappy, a child being teased by a classmate etc.
Contribute to the development, evaluation, and improvement of English language courses, materials and related services, through participating in meetings/focus groups and providing feedback to the Young Learners team.
To ensure parents and other caregivers are kept informed and high levels of customer satisfaction are maintained:
Build an appropriate rapport with YLs (positive but to remain authoritative E.g. not picking children up or other inappropriate behavior, speaking firmly -not shouting).
Ensure that all enquiries and messages conveyed by parents/guardians are always passed on to teachers as soon as possible.
Inform all stakeholders if a child is unwell and s/he is accompanied until the parent or caregiver arrives.
Be available &/ or support teachers to answer parent / caregivers questions before &/ or after class.
Forward all customer feedback to the SCM team on the day of receipt.
Parents and other caregivers non-teaching related queries are directed to SCM or Senior Teacher as appropriate.
Provide interpretation during consultations between teachers and parents / caregivers on request.
Assist in planning/delivery of Parent Orientation Days, Parent-teacher days and launch days.
Arrange appointments for meetings between BC teachers and parents after school as required.
Call parents/guardians of absent students within an agreed timeframe.
Call the parents/guardians of students regarding academic or behaviour issues reported by the teacher.
Give out notices/letters to students.
Support admin team with pre- and end-of-term preparation.
Share information about new initiatives and daily events and activities.
Actively engage students/parents about the advantages of attending clubs, activities & workshops.
Primary events are delivered to standards set by the Head of Young Learners and in accordance with corporate guidelines.
A record of attendance is kept for each event.
To maintain library and resources organize/improve system for lending books, especially during the yearly Reading Challenge:
Update stock & inventory records.
Assist children during library visits to help them choose books and ensure they follow the library rules.
Ensure children use the facility correctly and no damage is caused to materials.
Check quality of storybooks on a weekly basis and remove any poor-quality stock.
An undergraduate looking for a short time work experience.
Any field of study is acceptable.
Brilliant communication skills and customer empathy.
Self-motivated and passion to work.
Strong communication and interpersonal skills.
Love to work with children.
Good in English.
Thai nationality.
Salary
142 THB / per hour - Bangkok.
112 THB / per hour - Chiang Mai
Closing date for applications: 30 June 2019 (23:59 UK Time)
Only short-listed candidates will be contacted.



เงินเดือน:
สามารถต่อรองได้
Special Skill & Competencies Create test case.
Male/Female with Thai nationality.
Gather and manage test data requirements.
Execute test scripts.
Document test results.
Escalate of test defects and issues.
Re-test repaired defects.
Bachelor's Degree of Computer Science, Business Computer, Computer Engineering or IT related field.
Strong knowledge in Banking is high priority considered.
Knowledge of software development life cycle is preferable.



ประสบการณ์:
ไม่จำเป็นต้องมีประสบการณ์ทำงาน
ทักษะ:
Contracts, Good Communication Skills, Microsoft Office, English
เงินเดือน:
สามารถต่อรองได้
We are looking for Legal Secretary to undertake a variety of administrative, clerical, and secretarial tasks. You will be assigned to work under supervision of 3 - 4 lawyers to support them in their works including: preparing correspondence; typing, formatting and proof reading legal-related documents; researching legal works; filing and managing correspondence/ documents in our system and folders; managing calendars and meeting, etc.
Fresh graduates are welcome to apply.
Perform overall administrative, clerical, and secretarial tasks e.g. preparing quality documents / correspondence, arranging appointments and trips, screening visitors, mails and calls before transferring to supervisor (s), recording messages, organizing supervisor's work area, and performing secretarial duties in the absence of other secretaries.
Perform basic research for supervisor / lawyers and coordinate with the library team and other operational staff to handle necessary work as required.
Maintain good healthy relationships with internal and external parties e.g. colleagues, clients, supplier, etc.
Bachelor's degree in any fields.
Good communications skill in Thai and English. TOEIC score should not be less than 650.
Very Proficient in Microsoft Office Programs i.e. Outlook, PowerPoint, Word (especially Document Formatting, Track Changes, Table of Content, Cross Referencing, Footnotes and Endnotes) and good at typing skill.
Previous admin/ secretary experience in a law firm is an advantage.
Ability to work collaboratively across functions, but also to work independently.
Excellent service mind, high responsibility, attention to details, highly organized with good planning skill, flexible and adaptive, ability to work under pressure and tight timeline in order to deliver work within set timeline, and eager to learn new tools/programs.



ทักษะ:
Business Statistics / Analysis, Oracle, Microsoft SQL Server
เงินเดือน:
สามารถต่อรองได้
Get requirement from users.
Responsible for analysis and design according to requirement.
Able to transform business requirement to a technical solution.
Control application development to SDLC and project responsibility.
Provide guidance and consultation to user.
Create a document to support the project (Functional specification, High-Level Design specification, and User Manual).
Bachelor's Degreein Computer Science, Computer Engineer, IT or related fields.
Experience inanalyst design and gathering requirement from users.
Having experience inResponsive Web Design and designing Native Mobile Application should be the advantage.
Have DBMS knowledge in OracleDB2 or SQL Server.
Self-motivated, smart working strong analytical & problem-solving skills.
Strong analytical skill, conceptual thinking, problem-solving, communication and interpersonal skill.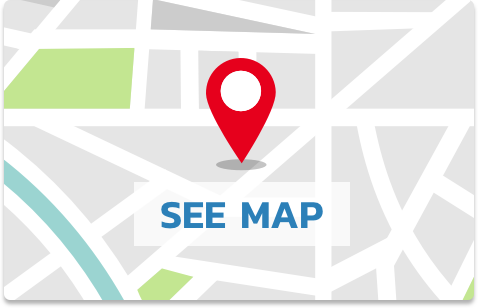 แอสเสท เวิรด์ คอร์ปอเรชั่น
56th Floor Empire Tower 1 South Sathorn Rd Yannawa Bangkok 10120
สวัสดิการ
ทำงาน 5 วัน/สัปดาห์
โอกาสในการเรียนรู้และพัฒนา
ประกันชีวิต
กองทุนบำเหน็จบำนาญ
ประกันทันตกรรม
คอร์สเรียนภาษาอังกฤษ
ประกันสังคม
ประกันสุขภาพ
ลาคลอด
โบนัสขึ้นอยู่กับผลงาน
ตำแหน่งงานว่างที่คุณน่าจะสนใจ