Company overview
Industry:
Trading and Distribution
Website:
www.parkandgarden.com
Join us to create better and safer living for kids, adults, and seniors. Since 1994, we have been providing safe and valuable play for kids in all ages. Our team of architects, engineers, and technicians thrive to deliver quality projects not only to our customers but also to our end users. ... Read more
Why join us: เราต้องการผู้ที่อยากจะทำในสิ่งที่ดีกว่า สิ่งที่ใช้ความรู้และความคิดนอกกรอบ มาทำให้ผลิตภัณฑ์และการบริการของเราดีที่สุดสำหรับลูกค้าของเราRead more
There are no jobs for this company. Below are the jobs that you might be interested in.
Upload your resume.
Get found by the Employers.

฿20,000 - ฿25,000, negotiable, commission paid with salary


Experience:
1 year required
Skills:
Facebook Marketing, Sales, Own Transportation and Driving Licence, Thai, English
Salary:
฿20,000 - ฿25,000, negotiable, commission paid with salary
พัฒนากลยุทธ์ทางการตลาดของผลิตภัณฑ์ เพืื่อให้เข้าถึงกลุ่มลูกค้าในตลาดรถจักรยานยนต์มากขึ้น.
เปิดช่องทางใหม่ๆ ในการจัดจำหน่ายสินค้า สำหรับลูกค้าในกลุ่มอุปกรณ์รถจักรยานยนต์.
ให้บริการ หรือขายสินค้าให้กับผู้จัดจำหน่ายรถจักรยานยนต์ต่างๆ และร้านแต่งรถจักรยานยนต์ รวมถึงกลุ่มโรงงานรถผู้ผลิตจักรยานยนต์.
เข้าพบลูกค้าในกลุ่มตลาดรถจักรยานยนต์ตามที่ได้รับมอบหมายและติดต่อประสานงานกับคู่ค้าของบริษัทฯ.
เพศชาย อายุ ไม่เกิน 35 ปี.
มีประสบการณ์ในการตลาดหรือด้านงานขาย ในธุรกิจที่เกี่ยวข้องกับรถจักรยานยนต์ หรือ บิ๊กไบค์ (ผู้จัดจำหน่ายของแต่งรถ หมวกกันน้อค หรือเคยทำงานกับผู้ผลิตมอเตอร์ไซค์มาก่อน).
มีประสบการณ์เกี่ยวกับการบริหารทีมงาน หรือเคยเป็นหัวหน้าทีมขายมาก่อน จะพิจารณาเป็นพิเศษ.
มีทักษะด้านภาษาอังกฤษเบื้องต้นจะพิจารณาเป็นพิเศษ.
มีใบอนุญาตขับขี่รถยนต์ และ รถจักรยานยนต์ และต้องมียานพาหนะเป็นของตัวเอง.
สามารถเดินทางไปปฏิบัติงานนอกสถานที่ หรือในต่างจังหวัดได้เป็นครั้งคราว.



Experience:
No experience required
Responding and managing in a timely manner to IT services issues and requests.
Providing technical support and advising across the company, this may be over the phone or in person.
Acting as a point of contact for all IT services and issues, assigning work to other team members as appropriate.
Installing and configuring computer hardware, software, systems, networks, printers and other IT related devices.
Ensuring IT assets are properly managed.
Managing ticketing system with standard ITIL approach.
Identifying opportunities that can improve efficiency of IT support process.
At least bachelor s degree in Computer Engineering, Computer Science, Information Technology or related fields.
Minimum2 years experience in administrative with some knowledge of IT Support (PC, Windows, MS Office, Network).
Experience or knowledge in ITLT is a big plus.
Good understanding of fundamental IT applications and setup i.e. Microsoft Office, Active Directory, Password policy and so on.
Possess of strong interpersonal and influential skills towards peers and stakeholders within and outside team.
Possess of strong sense of urgency and quality assurance.
Service-minded, flexible thinking, learning agility andcomputer literacy.
Good command both of spoken & written English.
Goal - Oriented, Unity, Learning, Flexible.



Experience:
1 year required
Skills:
Good Communication Skills, Thai
ดูแลงานด้านการวางแผนการผลิตสินค้า ติดตามความคืบหน้าและกำหนดการส่งสินค้า.
ดูแลจัดการด้านการเจรจาต่อรองและการเสนอราคาต่าง ๆ ให้เป็นไปตามเป้าหมายบริษัทฯ.
ดูแลงานด้านการจัดหา, วัสดุอุปกรณ์ ตลอดจน Suppliers ต่าง ๆ.
ประสานงานกับหน่วยงานต่าง ที่เกี่ยวข้อง.
แก้ไขปัญหาการซื้อระหว่างแผนกและซัพพลายเออร์.
สนับสนุนทีมขาย.
จัดทำข้อมูล และ เอกสารต่างๆ เช่น เปิด PO. รายละเอียดของสินค้าแต่ละ.
แสดงจำนวนข้อมูลในสต๊อกสินค้าที่ปรับยอดแล้วดูแลการจัดการ.



Experience:
1 year required
Skills:
GMP, HACCP, Quality Assurance, English
Responsible for the quality assurance and quality control of Jasberry's healthy and delicious organic products from organic rice to other value-added products! Ensure that all processes are of the highest standard conforming to international certifications such as HACCP, GMP, IFS, EU & USDA organic standards, Gluten-free, Non-GMO, Fair-trade etc.
Work closely with manufacturers and operations manager to achieve the desired quality and consistency of organic products.
Prepare and monitor relevant paperwork to meet with international certification standards such as HACCP, GMP, EU & USDA organic standards, Gluten-free, etc.
Learn and manage internationally certified organic system.
Below 30 years old.
No required prior work experience but work experience is preferred.
Highly driven and self-motivated, passionate about social business and in particular wanting to help create value for others.
Excellent listener and observant with willingness to learn from others.
Comfortable with detailed work and preparing documents both in Thai and English.
Excellent in critical thinking and analytical skills.
Good interpersonal skills, humble, responsible and accountable.
Excellent learning attitude and strong positive attitude.
Can use MS Word, Excel and Powerpoint.
Can read, write and communicate in English.
Can travel to and from MRT Huai Khwang conveniently (close to office).
Can travel to Esaan and other remote regions.
Can drive (this is not necessary but preferred).



Experience:
No experience required
Preparing export document such as Invoice, Packing List for shipment via ocean, air and courier and contact Freight Forwarder.
Co-ordinate with Insurance company for claim process.
Manage customs clearance process such as o-ordinate with customs broker for shipment planning to warehouse, verify import permits, FTA FORM verification.
Submit report on time such as shipment schedule, expenses, etc.
Other assignment.
Thai Nationality, Female, age not over 25 years old.
Bachelor Degree in Logistic Faculty will be advantage.
0-1 year experience in import - export.
Good command of MS Office.
Working Hour: 8:30 - 17.30 (Mon - Fri).
Successful candidates will be given attractive remuneration package and career opportunities.
Please send your complete resume, stating expected salary and one recent photo to:
Human Resources Department
EPSON (Thailand) Co., Ltd.
42nd Floor, Empire Tower, 1 South Sathorn Road, Yannawa, Sathorn, Bangkok 10120
Tel. 0-2685-9888.



Experience:
No experience required
Skills:
Mechanical Engineering, Electrical Engineering, Instrument, Ability to travel upcountry, Able to work as a shift, English
Gulf Energy Development Public Company Limited.
To perform such duties that will assure a safe, efficient, and reliable operation of the cogeneration plant.
To perform all duties in compliance with plant policies, procedures, rules, and regulations on operations, safety, conduct, and housekeeping.
To protects the owner's investment in machinery, equipment, and facilities by exercising care, skill, training, and knowledge.
Bachelor's degree in Electrical, Mechanical, Control & Instrumentation Engineering or related fields.
Fresh graduates only.
Able to work at Pathum Thani/ Ayutthaya/ Samut Prakan/ Saraburi / Nakorn Ratchasima/ Chachoengsao/ Prachinburi/ Chonburi/ Rayong/ Songkhla/ Yala.
Able to work "Shift rotation".
Good command of English and computer literacy.
Goal - Oriented, Unity, Learning, Flexible.



Experience:
5 years required
Skills:
Human Resources Development, English, Thai
Senior People Development Analyst.
Assess relevant training needs for individuals and organization, design & develop training development program both in leadership and customized program, manage and implement developmental programs.
Design and implement learning and development programs and methodologies to enhance our people capabilities.
To be a trainer and facilitator of leadership programs.
Lead and drive blended learning in organization.
Perform in-house training organization e.g. preparing required documents and materials, coordinating with participants, ensuring preparation of training facilities, etc. to be available in timely manner and in consistence with the procedure.
Timely collect, input and update employee database and training record of both in-house and external training in the database correctly.
Help coordinate and handle training schedules and other OD initiatives in order to support effective time & resource management.
Bachelor s Degree in Social Science, Humanities, Arts, Business Administration or related field.
5 years of experience in Human resources development function.
Experience in internal trainer or facilitator would be advantage.
Good command of spoken and written English communication.
Good skill of MS Office e.g. MS Word, MS Excel, MS PowerPoint.
Analysis and communication skills are required.



Experience:
No experience required
Skills:
GIS, ArcMap, English
บริษัท อีเอสอาร์ไอ (ประเทศไทย) จำกัด (ESRI).
บริษัท อีเอสอาร์ไอ (ประเทศไทย) จำกัด เป็นบริษัทเอกชนไทยที่ดำเนินธุรกิจจัดจำหน่ายและให้บริการโซลูชั่นระบบสารสนเทศภูมิศาสตร์ หรือที่เรียกว่า จีไอเอส อย่างครบวงจร เพื่อสนับสนุนงานภาครัฐ ภาคเอกชน และภาคการศึกษา บริษัทเป็นผู้บุกเบิกบริการจีไอเอสในประเทศไทยเป็นรายแรกและได้รับการแต่งตั้งจากบริษัท อีเอสอาร์ไอ สหรัฐอเมริกา ซึ่งเป็นบริษัทผู้ผลิตซอฟต์แวร์ระบบสารสนเทศภูมิศาสตร์ชั้นนำของโลกภายใต้แบรนด์สินค้า ArcGIS ให้เป็นตัวแทนจำหน่ายรายเดียวของประเทศอย่างเป็นทางการ.
จากประสบการณ์ของทีมงานในการให้คำปรึกษา ออกแบบและพัฒนาระบบสารสนเทศภูมิศาสตร์มาอย่างยาวนาน ผสานกับการใช้เทคโนโลยีซอฟต์แวร์ชั้นนำระดับโลก บริษัทอีเอสอาร์ไอ (ประเทศไทย) มุ่งพัฒนาความสามารถในการบริการด้วย "ความเข้าใจ" เพื่อส่งมอบงานที่ดีที่สุดและเป็นที่พอใจให้แก่ลูกค้า คู่ค้าทางธุรกิจ และสังคมโดยรวม เราและพันธมิตรมืออาชีพได้ร่วมกันดำเนินงานและส่งมอบผลงานระบบจีไอเอสให้แก่ลูกค้ามามากกว่า 300 องค์กร ด้วยผลิตภัณฑ์และบริการคุณภาพสูงและเชื่อมั่นได้ในมาตรฐานระดับสากล.
ปัจจุบัน อีเอสอาร์ไอ (ประเทศไทย) ไม่เพียงแต่เป็นผู้เชี่ยวชาญการพัฒนาระบบสารสนเทศภูมิศาสตร์อันดับหนึ่งในประเทศไทยแต่ยังเป็นผู้นำบริการระบบสารสนเทศภูมิศาสตร์ที่ใหญ่ที่สุดในภูมิภาคเอเชียตะวันออกเฉียงใต้อีกด้วย โดยมีการจัดตั้งบริษัทสาขาเพื่อให้บริการในประเทศกัมพูชา ลาว พม่า และเวียดนาม.
ปัจจุบัน บริษัท อีเอสอาร์ไอ (ประเทศไทย) จำกัด มีสินค้าและบริการ ดังนี้.
Software.
ArcGIS โปรแกรมระบบภูมิสารสนเทศ (GIS: Geographic Information System) ประกอบด้วย ArcGIS Online ArcGIS Pro ArcGIS Enterprise ArcGIS Apps ArcGIS for Developers Developer Tools เครื่องมือสำหรับนักพัฒนาระบบภูมิสารสนเทศประกอบด้วย ArcGIS Web APIs ArcGIS Runtime SDKs ArcGIS Python API.
GIS software product support.
Apply GIS software for supporting exisiting and prospect customers.
Research new GIS technology.
Present and implement GIS solution.
Bachelor's Degree in GIS, Geography,Computer Science, Information Technology, Computer Engineering or related field.
Knowlengde in GIS technology, IT, or Programming is preferable.
Knowlengde apply work with GIS software especially ArcGIS platform.
Good command of english.

฿18,000 - ฿22,000, negotiable


Experience:
No experience required
Skills:
Accounting, Multitasking, English
Salary:
฿18,000 - ฿22,000, negotiable
Looking for meaningful work? Wanting to make a real difference? Here is your chance! We are looking for new team members at one of Thailand's leading social enterprises!.
Summarize accounting, sales and inventory on a monthly basis.
Manage administrative issues within the organization.
Purchasing and cost control.
Coordinate with other stakeholders.
Female preferred, below 28 years old.
Prior work experience.
Accounting skills are crucial.
Good interpersonal skills, responsible and accountable.
Eager to learn new things and possess a positive attitude.
Can use basic MS Word, Excel and other social media.
Can read, write and communicate in English.
Can travel to and from MRT Huai Khwang conveniently (close to office).



Experience:
No experience required
Skills:
Good Communication Skills, Problem Solving, Work Well Under Pressure, English
KeyAccountability.
Manage and oversee maintenance of office space and facilities, equipment and suppliers, renovation and furniture with effective utilization of resources.
Procure, utilize and dispose company asset in a cost effective manner in compliance with the company policies and procedures.
Coordinate with building management team, office maid and office clerk to ensure smooth running of the business operation.
Coordinate with mobile service provider to open international roaming and find suitable package for management team.
Manage office access control system.
Bachelor s degree in any fields.
Good communications skill in Thai and English. TOEIC score should not be less than 650.
Good in Microsoft Office Programs i.e. Outlook, PowerPoint, Word and knowledge in Photoshop / Illustrator is a plus.
Previous admin/ procurement experience is an advantage.
Ability to work collaboratively across functions, but also to work independently.
Excellent service mind, high responsibility, attention to details, highly organized with good planning skill, flexible and adaptive, ability to work under pressure and tight timeline in order to deliver work within set timeline, and eager to learn new tools/programs.
See all reviews for this company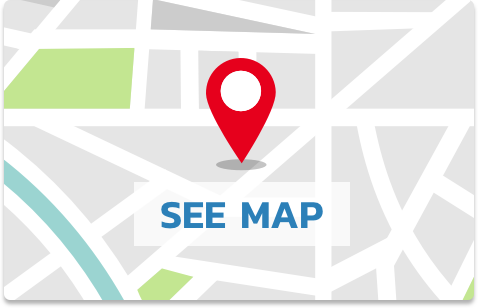 Park & Garden Co., Ltd.
Gaysorn Tower
Benefits
Phone Allowance
Job training
Flexible working hours
Overtime pay
Annual bonus
Five-day work week
Social Security
Life Insurance
Performance bonus
Travel Insurance
Employee discount
Health Insurance
English lessons
Accident Insurance
Transport Allowance