Company overview
Industry:
Hotels / Hospitality
Marriott International's value proposition as an inclusive employer is simple: Find Your World. With more than 5,700 properties and 30 brands worldwide, the opportunities in a Marriott career are endless. Marriott International is a leading global lodging company based in Bethesda, Maryland, USA, ... Read more
Why join us: Marriott's culture of "putting people first" is very close to my culture and it affords the opportunity to make a positive impact in many people's lives.Read more
There are no jobs for this company. Below are the jobs that you might be interested in.
Upload your resume.
Get found by the Employers.



Experience:
3 years required
Skills:
Copywriting, Creative Writing, Thai
วางแผนและเขียน Content ในแต่ละสัปดาห์ให้สอดคล้องตรงกับกลุ่มเป้าหมาย และอัพเดท Content ใหม่ๆ อยู่เสมอ.
เขียนข่าว เขียนบทความ แปลข่าวและบทความต่างประเทศเป็นภาษาไทยได้ดี.
ลงพื้นที่สัมภาษณ์แหล่งข่าว และถ่ายรูปประกอบเนื้อหา เพื่อนำมาเรียบเรียง และนำเสนอบนสื่อออนไลน์ รายงานข่าวจากหมายงานต่างๆ ของเพจช้างศึก เพื่อรายงานข่าวความเคลื่อนไหวที่น่าสนใจให้กับผู้อ่านได้รับทราบ.
จัดทำสกู๊ปพิเศษ คอลัมน์ ตามที่ได้รับมอบหมายงาน เน้นไปทางด้านกีฬาฟุตบอลทีมชาติไทย อาทิ การแข่งขันฟุตบอลในประเทศไทย, ฟุตบอลระดับเยาวชน และสมาคมฯ เพื่อนำมาเล่าเรื่องราวเป็นบทความพิเศษให้กับผู้อ่านได้เข้าใจอย่างถ่องแท้ มากกว่าการรายงานข่าวแบบปกติ.
ตรวจสอบข้อความ artwork สื่อ และ keyword ต่างๆ ให้ถูกต้องและตรงตามจุดประสงค์ ก่อนที่จะออกไปสู่ภายนอก.
ติดตามผลตอบรับของ Content จากกลุ่มเป้าหมาย และตอบ comment.
วิเคราะห์ข้อมูลเพื่อพัฒนาและวางแผนสำหรับแนวทางการเขียน Content ต่อๆ ไป.
เพศชาย/หญิง อายุไม่เกิน 35 ปี.
จบการศึกษาระดับปริญญาตรี/โท คณะนิเทศศาสตร์, ศิลปศาสตร์ สาขาเทคโนโลยีทางการศึกษา, นิเทศศาสตร์, วารสารศาสตร์ หรือสาขาที่เกี่ยวข้อง.
มีความสนใจ ชื่นชอบและมีใจรักในกีฬาฟุตบอลและติดตามข่าวสารต่างๆ สม่ำเสมอ.
มีทักษะด้านการเขียนถ่ายทอดและการสื่อสารที่ดีเยี่ยม สามารถเขียนหรืออธิบายเรื่องยาก ให้เข้าใจง่าย.
มีความคิดสร้างสรรค์ ทันกระแสโลก ช่างสังเกต ใส่ใจในรายละเอียด.
มีความสนใจและชื่นชอบ Social Media.
สามารถทำงานเป็นทีม พร้อมเรียนรู้สิ่งใหม่ๆ และบริหารเวลาได้เป็นอย่างดี.
สามารถติดตาม Trend และสามารถนำสิ่งที่เป็นที่นิยม มาปรับใช้กับการตลาดได้.
หากมีประสบการณ์ด้านการเขียนบทความ, copy writing, หรือการเขียนเพื่อ SEO จะได้รับการพิจารณาเป็นพิเศษ.
มีความรับผิดชอบสูง มีมนุษย์สัมพันธ์ดี มีความอดทน กระตือรือร้น ขยัน สามารถทำงานตามเป้าที่ตั้งไว้ได้.

฿30,000 - ฿45,000, negotiable


Experience:
3 years required
Skills:
Sales, Service-Minded, English
Salary:
฿30,000 - ฿45,000, negotiable
Type of Contract:1 Year Fixed Term (with possibility to extend).
Location:Chaengwattana.
ABOUT THE DEPARTMENT/TEAM
British Council Thailand is one of the biggest in the British Council s global network with thousands of adult and young learner students studying with us. Our main office is based in Siam Square, Bangkok with locations spread out across the Bangkok metropolitan area and around Chiang Mai. Our customers engage with us face-to-face, online, through email and via the phone. Our Sales & Customer Management team provides a high quality and efficient customer service experience to all new and existing customers across all British Council services.
WHAT YOU WILL BE DOING AND WHY.
Supervise a team of Sales & Customer Management Officers in the branch to ensure top quality, welcoming and efficient integrated customer engagement experience to all new and existing customers.
Work closely with Branch Manager to ensure the branch meets and exceeds the sales and customer management targets and KPIs.
Work closely with Branch Manager and HSCM to build a high performing team and embed a results-orientated sales and customer management culture in the SCM process.
Monitor quality of delivered work and to ensure share the same best practice and standards with other branches.
WHAT IS INTERESTING ABOUT IT.
You can take pride in the fact that you will be part of a team that enables the British Council to meet its objectives and gives all our customers an exceptional experience. You will also be able to join regular professional development, training and skills programmes to develop your experience and skills.
WHAT WE ARE LOOKING FOR.
You will bring along at least 3 years supervisor experience in admin & operational environment of customer management related field. Experience of working with children will be an advantage.
One month fixed bonus per year.
03 % of Provident Fund contribution from the Employer.
Medical Insurance and Corporate Medical Excess Claim.
Personal Accidents and Term Life Insurance.
Enjoy 22 days of Annual leave.
Professional development opportunities.
Eligible for sales incentive after passing probation.
Interested applicants should read through the Role Profile and please apply byhttps://tinyurl.com/THA-NT-2010ext.
Closing date for applications: 25 September2019 (23:59 UK time).
We offer an attractive benefits package.
Only short-listed candidates will be contacted.
Right to work in Thailand".
The British Council is committed to a policy of equal opportunities and welcomes applicants from all sections of the community.
The British Council is committed to the protection of all children and supports the principles of the UNCRC by taking all reasonable measures in our work to ensure a child safe environment. The British Council is committed to maintaining the confidentiality of personal information and undertakes not to divulge any of the applicants personal information to any third party without the prior consent of the applicant. Our privacy policy can be found athttp://www.britishcouncil.org/home-privacy-policy.htm. .



Experience:
No experience required
Skills:
Mechanical Engineering, Electrical Engineering, Instrument, Ability to travel upcountry, Able to work as a shift, English
Gulf Energy Development Public Company Limited.
To perform such duties that will assure a safe, efficient, and reliable operation of the cogeneration plant.
To perform all duties in compliance with plant policies, procedures, rules, and regulations on operations, safety, conduct, and housekeeping.
To protects the owner's investment in machinery, equipment, and facilities by exercising care, skill, training, and knowledge.
Bachelor's degree in Electrical, Mechanical, Control & Instrumentation Engineering or related fields.
Fresh graduates only.
Able to work at Pathum Thani/ Ayutthaya/ Samut Prakan/ Saraburi / Nakorn Ratchasima/ Chachoengsao/ Prachinburi/ Chonburi/ Rayong/ Songkhla/ Yala.
Able to work "Shift rotation".
Good command of English and computer literacy.
Goal - Oriented, Unity, Learning, Flexible.

฿25,000 - ฿35,000, commission paid with salary


Experience:
No experience required
Skills:
Sales, Market Analysis
Salary:
฿25,000 - ฿35,000, commission paid with salary
ADGES' human capital consultants help clients, including top-level executives, board members, and HR professionals, optimize business performance by addressing their human capital issues. Specifically, consultants and analysts help clients manage, reward and engage talent to drive business performance. ADGES' ability to compete is driven from powerful tools, intellectual capital, high quality of work, leveraged resources and top talent.
Sales manager is involved in developing marketing campaigns to promote ADGES' products, services or ideas. The role includes planning, advertising, public relations, organizing events, product development, distribution, sponsorship, and research.
Generate sales based on agreed KPI.
Understand ADGES' products and unique selling points.
Align ADGES' products with potential clients.
Present ADGES' products by own self and able to demonstrate the selling points to align with customers demands.
Work collaboratively with the clients to come up with the proposal that captured customers demands with ADGES' service.
Follow up with the clients and turn proposal to businesses.
Make sure all required financial documents have complied with the client's requirements as well as ADGES' requirements.
Marketing Function:
Liaising and networking with stakeholders including customers, colleagues, suppliers and partner organizations;.
Communicating with CEOs, HR executives, and managing customer relationships;.
Maintaining and updating customer databases;.
Organizing and attending events such as conferences, seminars, receptions, and exhibitions;.
Conducting market research such as customer questionnaires and focus groups;.
Contributing to, and developing, marketing plans and strategies;.
Evaluating marketing campaigns;.
Monitoring competitor activity;.
Master degree in business management, marketing management is preferred.
Hand-on, flexible, and able to keep up with the recent trend of professional business marketing practices and campaign.
Strong analytical skills, both quantitative and qualitative.
Good personal skills and confident when dealing with a senior executive.
Excellent organizational, interpersonal, verbal and written communication skills.
Intellectual curiosity, seeking opportunities to develop new skills.
Flexibility, adaptability and the ability to work under tight deadlines, changing client needs in the small but fast-moving organization.
Superior organizational skills and excellent attention to detail.
Mature and self-motivator.
Team players.
Hand on but still keep a big picture in-mind.

฿28,000 - ฿35,000, negotiable


Experience:
3 years required
Skills:
Social Media Management, Branding, Thai, English
Salary:
฿28,000 - ฿35,000, negotiable
Developing a pricing strategy that maximizes profits and market share but considers customer satisfaction.
Identifying new customers andevaluating competitors and supporting sales and lead generation efforts.
Understanding and developing budgets, including expenditures, research and development appropriations, return-on-investment and profit-loss projections.
Compiling lists describing our organization's offerings and developing and managing advertising campaigns.
Organizing company conferences, trade shows, and major events.
Building brand awareness and positioning and evaluating and maintaining a marketing strategy.
Communicating the marketing plan and developing each marketing campaign from start to finish.
Researching demand for the organization's products and services.
Handling social media, public relation efforts, and content marketing.
Other tasks as assigned.
Bachelor degree or Master degree in marketing, business administration,.
Experience with creating a marketing campaign, and marketing strategy.
Experience with online marketing, including social media, and content marketing.
Experience in identifying target audiences and devising effective campaigns.
Up-to-date with latest trends and marketing best practices.
Understanding of public relations and excellent understanding of the full marketing mix.
Proven ability to develop brand and marketing strategies.
Advanced communication skillsand ability to quickly adapt to change.



Experience:
1 year required
Skills:
Accounting, Taxation
Fully responsible for G/L and Reporting in all of business units.
Responsible of day-to-day operation for the accounting functions.
Manage & maintain Fixed Assets Register.
Perform balance sheet reconciliations.
Handle all related external parties eg. Auditor, Revenue Department and Bank.
Review accounting documents to ensure accuracy of information and calculations.
Review VAT reports (PP30,36) and withholding tax reports (PND1,3,53, 54).
Prepare Annual Corporate Tax Calculation.
Ensure an accurate and timely weekly, monthly, quarterly and year end closing reports.
Handle adhoc assignment.

฿3,000 - ฿6,000, negotiable, commission paid with salary


Experience:
No experience required
Skills:
Service-Minded, Good Communication Skills, Problem Solving, Thai, English
Salary:
฿3,000 - ฿6,000, negotiable, commission paid with salary
Challenging at Japanese Start-Up Company รับสมัครพนักงานบริการลูกค้า / คอลเซ็นเตอร์ ประสานงาน
สถานที่ทำงาน เลขที่ 26/2 ซอย สุขุทวิท 61 ห่างจาก BTS เอกมัย เพียง 500 เมตร เท่านั้น.
นักศึกษาจบใหม่ หรือนักศึกษาก็สามารถสมัครได้ สามารถเลือกวัน และเวลาในการทำงานได้.
ทำงานวันละ _3 - 5 ชั่วโมง.
ออกและส่งใบแจ้งหนี้ Accounting Support - Send Invoice / Receipt.
ติดตามผล Follow Up.
สื่อสาร หรือประสานงานระหว่างลูกค้าCommunication.
รายงานผลการทำงานรายวัน Daily Report.
เรียนรู้ไว Fast learner.
มีใจรักบริการ Customer service.
มีความคิดสร้างสรรค์ Creative.
สื่อสารภาษาอังกฤษได้รู้เรื่อง Able to communicate well in Thai and English.
ทักษะการใช้คอมพิวเตอร์ Computer Skills.
บรรลุตามเป้าหมายที่ตั้งไว้ Commit the each goal on each period for KPI.
มีความตั้งใจและรับผิดชอบในการดำเนินธุรกิจ High Responsibility to make the profitable business.
ดำเนินธุรกิจด้วยความซื่อสัตย์ Credible/Trustworthy: to operate the business and keep the branding as required.
เป็นคนคิดบวก Positive Thinker.
ทำงานภายใต้สภาวะกดดันจากลูกค้าได้ Able to work under pressure.



Experience:
3 years required
Skills:
.NET, C#, Java, Javascript
202 CDG House, Chongnonsee, Yannawa, Bangkok 10120 CDG GROUP (0) 2 678 0200 Ext.2875 (Tanitar).
Develop program with.NET or Java Technology.
Use OOP concepts and UML diagrams based on company standards.
Build and deploy application.
Work mostly independently within task guidelines established by management.
Perform work based on defined process and provide feedback on process improvements as appropriate.
Co-operate with team leader in estimation effort, developing plan/schedule and performing tasks according to the plan.
Bachelor degree in Computer Engineering, Computer Science, IT or related field.
Experience 3 years in programming with C#.Net or JAVA or JavaScript or HTML.
Excellent problem solving and analytical skill.



Experience:
1 year required
Skills:
Good Communication Skills, Work Well Under Pressure, Meet Deadlines, Recruitment, English, Thai
Handle recruitment related activities for provinces outside and around Bangkok area.
Handle the end to endrecruitment process; including sourcing, screening and interviewing of candidates.
Work closely with various City Managers to find the right people in the local market.
Perform searches and direct approach for qualified candidates according to relevant job criteria and utilize various recruitment channels and tools including social media.
Able to deliver results in a tight time-frame.
Take initiative to organize candidate database (Greenhouse).
Update and maintain employee information on HR system (BambooHR).
Prepare and organize all documents relating to candidates information, offer and contracts.
Participate in job fairs and career events.
Support the HR team in other Ad-hoc activities as per needed.
Minimum Bachelor degree in business or related field.
At least 1-2 years of experience in recruitment.
Experience of recruiting in an agency hiring for other provinces.
Independent, hardworking and confident self-starter.
Strong organizational skills with proactive personality.
A strong interest in HR is a must.
Thai National only, with fluency in written & verbal communication skills in English.



Experience:
No experience required
Skills:
Ability to travel upcountry, Chemical Engineering, ISO 9001, ISO 14001, English
Monitoring and reporting the safe & efficient operation of the plant s water, condensate and steam treatment systems.
At least bachelor s degree in Chemical Science.
Minimum 3 years experience in laboratory process.
Experience in Power Plant would be an advantage.
Strong background for analysis water/ steam chemistry.
Analytical and systematic thinking.
Good command of English and computer literacy.
Goal - Oriented, Unity, Learning, Flexible.
See all reviews for this company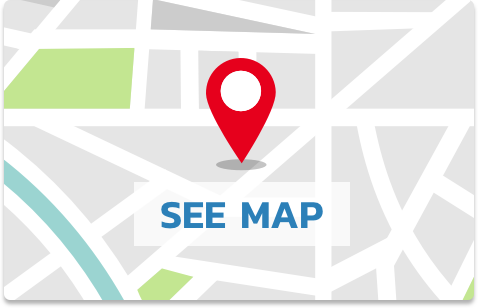 Bangkok Marriott Marquis Queen's Park
199 Sukhumvit Soi 22
Benefits
Company uniform
Learning & Development Opportunities
Annual bonus
Professional development