Company overview
Industry:
Hotels / Hospitality
Marriott International's value proposition as an inclusive employer is simple: Find Your World. With more than 5,700 properties and 30 brands worldwide, the opportunities in a Marriott career are endless. Marriott International is a leading global lodging company based in Bethesda, Maryland, USA, ... Read more
Why join us: Marriott's culture of "putting people first" is very close to my culture and it affords the opportunity to make a positive impact in many people's lives.Read more
There are no jobs for this company. Below are the jobs that you might be interested in.
Upload your resume.
Get found by the Employers.



Experience:
3 years required
Skills:
Safety Management, EHS Management, Teaching, English
Issue annual plan and/or project of Occupational Health and Safety, presented to management team for approval.
Sets and organizes sites Safety Committees and meeting schedules.
Handle Occupational Health and Safety Audit and lead for monthly meeting.
Analyze hazards from historical data, work environments and other information sources.
Design programs to control, eliminate, and prevent injury and auto accident.
Perform administrative task and report related to Occupational Health and Safety, includes all accident, injury, auto liability, training, etc.
Lead and responsible for Corporate Social Responsibility (CSR) Activities and other issue related to CSR.
Support HR assignments when needed.
Bachelor's degree, preferably in Occupational Health and Safety or related fields.
Obtain Safety officer in Professional level certificate (จป. วิชาชีพ).
At least 2 years of experience in Occupational Health and Safety function.
Direct experience in CSR Activities would be advantage.
Good interpersonal and communication skills.
Good command of English (TOEIC Score 650 and above is advantage).
Computer literacy.
Able to work during Mon - Fri / 8:30 - 18:00.



Experience:
3 years required
Skills:
.NET, C#, Java, Javascript
202 CDG House, Chongnonsee, Yannawa, Bangkok 10120 CDG GROUP (0) 2 678 0200 Ext.2875 (Tanitar).
Develop program with.NET or Java Technology.
Use OOP concepts and UML diagrams based on company standards.
Build and deploy application.
Work mostly independently within task guidelines established by management.
Perform work based on defined process and provide feedback on process improvements as appropriate.
Co-operate with team leader in estimation effort, developing plan/schedule and performing tasks according to the plan.
Bachelor degree in Computer Engineering, Computer Science, IT or related field.
Experience 3 years in programming with C#.Net or JAVA or JavaScript or HTML.
Excellent problem solving and analytical skill.



Experience:
3 years required
Skills:
.NET, C#, Java, Javascript
202 CDG House, Chongnonsee, Yannawa, Bangkok 10120 CDG GROUP (0) 2 678 0200 Ext.2875 (Tanitar).
Develop program with.NET or Java Technology.
Use OOP concepts and UML diagrams based on company standards.
Build and deploy application.
Work mostly independently within task guidelines established by management.
Perform work based on defined process and provide feedback on process improvements as appropriate.
Co-operate with team leader in estimation effort, developing plan/schedule and performing tasks according to the plan.
Bachelor degree in Computer Engineering, Computer Science, IT or related field.
Experience 3 years in programming with C#.Net or JAVA or JavaScript or HTML.
Excellent problem solving and analytical skill.



Experience:
3 years required
วางแผนและเขียน Content ในแต่ละสัปดาห์ให้สอดคล้องตรงกับกลุ่มเป้าหมาย และอัพเดท Content ใหม่ๆ อยู่เสมอ.
เขียนข่าว เขียนบทความ แปลข่าวและบทความต่างประเทศเป็นภาษาไทยได้ดี.
ลงพื้นที่สัมภาษณ์แหล่งข่าว และถ่ายรูปประกอบเนื้อหา เพื่อนำมาเรียบเรียง และนำเสนอบนสื่อออนไลน์ รายงานข่าวจากหมายงานต่างๆ ของเพจช้างศึก เพื่อรายงานข่าวความเคลื่อนไหวที่น่าสนใจให้กับผู้อ่านได้รับทราบ.
จัดทำสกู๊ปพิเศษ คอลัมน์ ตามที่ได้รับมอบหมายงาน เน้นไปทางด้านกีฬาฟุตบอลทีมชาติไทย อาทิ การแข่งขันฟุตบอลในประเทศไทย, ฟุตบอลระดับเยาวชน และสมาคมฯ เพื่อนำมาเล่าเรื่องราวเป็นบทความพิเศษให้กับผู้อ่านได้เข้าใจอย่างถ่องแท้ มากกว่าการรายงานข่าวแบบปกติ.
ตรวจสอบข้อความ artwork สื่อ และ keyword ต่างๆ ให้ถูกต้องและตรงตามจุดประสงค์ ก่อนที่จะออกไปสู่ภายนอก.
ติดตามผลตอบรับของ Content จากกลุ่มเป้าหมาย และตอบ comment.
วิเคราะห์ข้อมูลเพื่อพัฒนาและวางแผนสำหรับแนวทางการเขียน Content ต่อๆ ไป.
เพศชาย/หญิง อายุไม่เกิน 35 ปี.
จบการศึกษาระดับปริญญาตรี/โท คณะนิเทศศาสตร์, ศิลปศาสตร์ สาขาเทคโนโลยีทางการศึกษา, นิเทศศาสตร์, วารสารศาสตร์ หรือสาขาที่เกี่ยวข้อง.
มีความสนใจ ชื่นชอบและมีใจรักในกีฬาฟุตบอลและติดตามข่าวสารต่างๆ สม่ำเสมอ.
มีทักษะด้านการเขียนถ่ายทอดและการสื่อสารที่ดีเยี่ยม สามารถเขียนหรืออธิบายเรื่องยาก ให้เข้าใจง่าย.
มีความคิดสร้างสรรค์ ทันกระแสโลก ช่างสังเกต ใส่ใจในรายละเอียด.
มีความสนใจและชื่นชอบ Social Media.
สามารถทำงานเป็นทีม พร้อมเรียนรู้สิ่งใหม่ๆ และบริหารเวลาได้เป็นอย่างดี.
สามารถติดตาม Trend และสามารถนำสิ่งที่เป็นที่นิยม มาปรับใช้กับการตลาดได้.
หากมีประสบการณ์ด้านการเขียนบทความ, copy writing, หรือการเขียนเพื่อ SEO จะได้รับการพิจารณาเป็นพิเศษ.
มีความรับผิดชอบสูง มีมนุษย์สัมพันธ์ดี มีความอดทน กระตือรือร้น ขยัน สามารถทำงานตามเป้าที่ตั้งไว้ได้.



Experience:
3 years required
Calculate Monthly, DC daily and part-time payroll.
Payroll Payment transfer to Bank.
Provide Provident Fund report and transfer to Bank.
Submit Social Security Fund and report.
Summary salary and benefits for expat submission to Auditor.
Summary headcount report.
Calculate the correct amount incorporating overtime, deductions, bonuses etc. with assistance.
Distribute W/H TAX for PIT and Provident Fund.
Gather information on hours worked for each employee.
Process taxes and payment of employee benefits.
Keep track of hour rates, wages, compensation benefit rates, new hire information etc.
Prepare and key in data for payroll process in system.
Prepare deduct letter of legal Execution department for repayment.
Work Hour: Monday - Friday 08.30-17.30 p.m. following assignment
Working Location: Office Ekkamai(Sukhumvit 63, Good rich building, 5th floor).



Experience:
No experience required
Skills:
Service-Minded, Problem Solving, English
Commitment to excellence is part of UPS's wining philosophy. It's no surprise then that UPS has been rated the "World 's Most Admired" mail, package and the freight delivery company in a Fortune magazine survey for the fourth consecutive year, So, if you share the same commitment to excellence, come join UPS - the world's largest package and document Delivery Company.
Job Responsibilities:
Handle and provide solutions to customer complaints, claims, service.
guarantee requests in a timely an accurate manner.
Handle incoming calls for pick - up, price quotation, service information,.
complaints, etc.
Identify and record complaints on service issues.
Update record, follow - up and feedback customers.
Recommend solutions to service concerns / problems to higher authority.
To follow the company's rule & regulations strictly.
Update of customer database in the CSTC automated system.
Bachelor degree in any field.
Very Good command of English.
Patient and pleasant personality.
Good telephone manners and Service Minded.
Computer literate with good typing skill.
Able to work at UM Tower, BKK (Near Airport Link Ramkhamhaeng Station).
Able to work in shift and on Saturday.

฿20,000 - ฿25,000, negotiable


Experience:
1 year required
Skills:
Service-Minded, English
Salary:
฿20,000 - ฿25,000, negotiable
Type of Contract:Fixed term contract
Location:Siam Square Bangkok.
ABOUT THE DEPARTMENT/TEAM.
In Examinations we administer 3 million UK examinations in over 850 towns and cities worldwide, promoting the UK as a high-quality assessment provider and helping people gain access to trusted qualifications to support their career and study prospects. In East Asia we administer multiple examinations in 13 countries and we are growing rapidly.
WHAT YOU WILL BE DOING AND WHY.
This is interesting role for those who are looking to embark on a career with us; you will be working in a close knitted team and ensure in providing quality customer service to the customers through exceptional customer service delivery and effective stake holder management, you will also be managing exam customer service channels within the country in collaboration with Marketing and Operations by converting enquiries into sales to support the wider exams team to achieve its annual business targets.
WHAT IS INTERESTING ABOUT IT.
You can take pride in the fact that you will be part of a team that enables the British Council to meet its objectives and gives all our customers an exceptional experience. You will also be able to join regular professional development, training and skills programmes to develop your experience and skills.
WHAT WE ARE LOOKING FOR.
To be able to qualify for this job role, you will require a good command of spoken English and Thai, preferably with English (CEFR B2 or equivalent), Chinese (A1/2) and to have a Degree in the fields of Business Administration, Social Sciences or Marketing. It will also be required that you have at least 1 year experience in working in Education/ Customer service industry, dealing with administration or clerical duties and preferred if you have knowledge of local examination products and CRM with experience in telesales or sales technique.
Interested applicants should read through the Role Profile.
and apply online via:https://tinyurl.com/THA-355E.
Closing date for applications:25 July2019 (23:59 UK Time).
We offer an attractive benefits package.
Only short-listed candidates will be contacted.
Right to work in Thailand".
The British Council is committed to a policy of equal opportunities and welcomes applicants from all sections of the community.
The British Council is committed to the protection of all children and supports the principles of the UNCRC by taking all reasonable measures in our work to ensure a child safe environment. The British Council is committed to maintaining the confidentiality of personal information and undertakes not to divulge any of the applicants personal information to any third party without the prior consent of the applicant. Our privacy policy can be found at http://www.britishcouncil.org/home-privacy-policy.htm. .



Experience:
1 year required
ดูแลงานด้านการวางแผนการผลิตสินค้า ติดตามความคืบหน้าและกำหนดการส่งสินค้า.
ดูแลจัดการด้านการเจรจาต่อรองและการเสนอราคาต่าง ๆ ให้เป็นไปตามเป้าหมายบริษัทฯ.
ดูแลงานด้านการจัดหาวัตถุดิบ, วัสดุอุปกรณ์ ตลอดจน Suppliers ต่าง ๆ.
ประสานงานกับหน่วยงานต่าง ที่เกี่ยวข้อง.
แก้ไขปัญหาการซื้อระหว่างแผนกและซัพพลายเออร์.
สนับสนุนทีมขาย.
จัดทำข้อมูล และ เอกสารต่างๆ เช่น เปิด PO. รายละเอียดของสินค้าแต่ละ.
แสดงจำนวนข้อมูลในสต๊อกสินค้าที่ปรับยอดแล้วดูแลการจัดการ.

฿30,000 - ฿45,000, negotiable


Experience:
2 years required
Skills:
Sales, Management, English
Salary:
฿30,000 - ฿45,000, negotiable
Type of Contract:1 Year Fixed Term (with possibility to extend).
Location:Chaengwattana.
ABOUT THE DEPARTMENT/TEAM
British Council Thailand is one of the biggest in the British Council s global network with thousands of adult and young learner students studying with us. Our main office is based in Siam Square, Bangkok with locations spread out across the Bangkok metropolitan area and around Chiang Mai. Our customers engage with us face-to-face, online, through email and via the phone. Our Sales & Customer Management team provides a high quality and efficient customer service experience to all new and existing customers across all British Council services.
WHAT YOU WILL BE DOING AND WHY
Supervise a team of Sales & Customer Management Officers in the branch to ensure top quality, welcoming and efficient integrated customer engagement experience to all new and existing customers
Work closely with Branch Manager to ensure the branch meets and exceeds the sales and customer management targets and KPIs
Work closely with Branch Manager and HSCM to build a high performing team and embed a results-orientated sales and customer management culture in the SCM process
Monitor quality of delivered work and to ensure share the same best practice and standards with other branches.
WHAT IS INTERESTING ABOUT IT
You can take pride in the fact that you will be part of a team that enables the British Council to meet its objectives and gives all our customers an exceptional experience. You will also be able to join regular professional development, training and skills programmes to develop your experience and skills.
WHAT WE ARE LOOKING FOR
You will bring along at least 3 years supervisor experience in admin & operational environment of customer management related field. Experience of working with children will be an advantage.
One month fixed bonus per year.
03 % of Provident Fund contribution from the Employer.
Medical Insurance and Corporate Medical Excess Claim.
Personal Accidents and Term Life Insurance.
Enjoy 22 days of Annual leave.
Professional development opportunities.
Eligible for sales incentive after passing probation. Interested applicants should read through the Role Profile and please apply viahttps://tinyurl.com/THA-NT-2010ex. Closing date for applications:30June 2019 (23:59. We offer an attractive benefits package. Only short-listed candidates will be contacted.
Right to work in Thailand".
The British Council is committed to a policy of equal opportunities and welcomes applicants from all sections of the community.
The British Council is committed to the protection of all children and supports the principles of the UNCRC by taking all reasonable measures in our work to ensure a child safe environment. The British Council is committed to maintaining the confidentiality of personal information and undertakes not to divulge any of the applicants personal information to any third party without the prior consent of the applicant. Our privacy policy can be found athttp://www.britishcouncil.org/home-privacy-policy.htm. .

฿20,000 - ฿25,000, negotiable


Experience:
No experience required
Skills:
Teaching, Good Communication Skills, Microsoft Office, English, Thai
Salary:
฿20,000 - ฿25,000, negotiable
Type of Contract:1 year fixed term contract with possible extension
Location:CU Demonstration Elementary School (Satit Chula).
ABOUT THE DEPARTMENT/TEAM.
Satit Chula is the largest and longest-running of our Thai school contracts with a team of one senior teacher, 14 teachers, one programme coordinator and five YL Assistants. The school is located in Bangkok s city centre within the campus of Chulalongkorn University (one of the country s most prestigious universities, to which it is attached as a demonstration school ).
WHAT YOU WILL BE DOING AND WHY.
Providing ongoing support to staff and customers both inside and outside the classroom and contribute towards the smooth running of the Primary Learners Programmes in Bangkok, you will need:
Supervising young learners inside and outside the classroom.
Assisting teaching staff both inside and outside of the classroom.
Ensuring parents and other caregivers are kept informed and high levels of customer satisfaction are maintained.
Assisting the Partnership Manager and/or Academic Manager with maintaining the storybook library to a high standard.
Assisting with promotional activities and school-related events.
WHAT IS INTERESTING ABOUT IT.
You can take pride in the fact that you will be part of a team that enables the British Council to meet its objectives and gives all our customers an exceptional experience. You will also be able to join regular professional development, training and skills programmes to develop your experience and skills.
WHAT WE ARE LOOKING FOR.
You must have:
Strong oral and written communication skills in both Thai & English.
At least 6 months experiences of working with children, experience of working with kids in Primary and/or Kindergarten are desirable;.
A professional diploma is essential; Early years qualification or Special Education Needs (SEN) qualification will be an advantage.
Computer skill with knowledge of word, excel and outlook. Candidates who are interested and have the right to work in Thailand should apply online via:https://tinyurl.com/THA-NT-1943e. Closing date for applications: 30 June2019 (23.59 UK time).
See all reviews for this company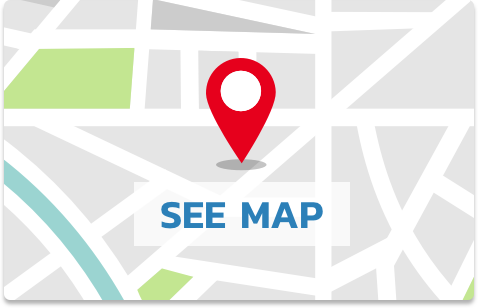 Bangkok Marriott Marquis Queen's Park
199 Sukhumvit Soi 22
Benefits
Company uniform
Learning & Development Opportunities
Annual bonus
Professional development