Company overview
Asia Internship Program (AIP) is an award-winning and leading international internship service provider in Asia, providing ambitious students and young professionals with the opportunity to develop their global awareness and professional skills in an intercultural environment. The AIP team greatl ... Read more
Why join us: We are a fast-growing company that wants you to come along for the ride! We give every employee the opportunity to grow and provide them with the power to make their own decisions, as well as responsibility for these decisions. Employees are encouraged to develop their own talents. Nevertheless, we ... Read more
There are no jobs for this company. Below are the jobs that you might be interested in.
Upload your resume.
Get found by the Employers.



Experience:
No experience required
Skills:
Database Development, English
This role sits within the Enterprise Technology and Performance team of Deloitte Southeast Asia, which.
helps clients achieve maximum value from digital transformation investments in Finance, Supply Chain and IT operations by taking a holistic view of performance improvement including strategy, process design, technology enablement, and operate services.
As part of Oracle Team, you will drive business transformation and on-going operations and maintenance services for the full suite of Oracle software solutions using an array of Fusion Cloud-based preconfigured solutions and assets. Integrates deep industry, functional, and technical expertise.
Engage clients in workshops and interviews to analyse process and reporting requirements.
Advise clients on industry/ cross-industry leading practices. Advise clients on Oracle recommended processes and functions.
Design target state Oracle solutions for clients. Influence clients thinking in adopting leading/ standard practices while developing target state.
Analyse application landscape to design interfaces to Oracle solution.
Perform Oracle configuration and tests. Develop specifications for development of forms/ reports/ interfaces.
Lead the consultant and client teams through the implementation cycle including planning and execution of testing, migration and cutover.
Support change management execution by developing training material, delivering training and supporting users post cutover.
Enough about us, let's talk about you.
If you are someone with:
Strong academic performance in your undergraduate degree from any academic majors preferably Engineering, Information Technology, Computer Science or Information Systems.
Open to fresh graduates with no more than 2 years of working experience.
Oracle experience will be added advantage.
Team player with effective interpersonal and communication skills.
Demonstrated leadership and teamwork within or outside a work setting.
Exceptional problem-solving ability, logical reasoning, creative thinking, and the ability to untangle complex issues.
Fluent verbal and written English language skills.
Strong passion for consulting, ability to adapt and cope in a fast pace, challenging work hours environment and a sense of humour!.
Next Steps.
So what are you waiting for? Join the winning team now.
Due to volume of applications, we regret only shortlisted candidates will be notified.

commission paid with salary


Experience:
No experience required
Skills:
Sales, Good Communication Skills, Thai
Salary:
negotiable, commission paid with salary
Responsible to manage daily sales operation.
Work closely in a team to achieve overall team objectives.
Challenging any objections with a view to getting the customer to buy.
Female with Thai nationality, age between 21-35 years old.
Bachelor's degree in any field.
Fresh graduates with positive attitude are also welcome.
Skilled in coordination and negotiation.
Very active and very good personality.
Candidate must possess at least in bachelor degree, any field.
Be able to start workimmediately.
Be able to work 6 days / week.
Working in Sukhumvit area.



Experience:
No experience required
Skills:
Accounting, Cash Flow Management
จัดทำบัญชี และวางระบบงานทางบัญชี.
ตรวจสอบหลักฐานเกี่ยวกับการเงิน และอนุมัติในการเบิก-จ่ายเงินตามอำนาจดำเนินการของบริษัท.
ควบคุมตรวจสอบการเบิก-จ่ายของบริษัทให้เป็นไปตามงบประมาณที่กำหนดในแต่ละปี.
ตรวจข้อมูลทางบัญชีและบันทึกทางการเงินต่างๆ ที่บันทึกไว้ในระบบบัญชี.
จัดทำรายงานภาษีอากรและการคำนวณภาษีของบริษัทที่ได้รับมอบหมายให้ดูแลรับผิดชอบ เพื่อนำส่งต่อหน่วยราชการที่เกี่ยวข้องตามกำหนดเวลา.
จัดทำบัญชีและการปิดบัญชีของบริษัทที่ได้รับมอบหมายให้ดูแลรับผิดชอบใน แต่ละงวดให้ถูกต้องและเป็นไปตามแนวปฏิบัติที่ได้วางไว้ ภายในระยะเวลาที่กำหนด.
จัดทำงบการเงิน งบดุล งบกำไรขาดทุน และรายงานทางบัญชีต่าง ๆ ของบริษัทที่ได้รับมอบหมายให้ดูแลรับผิดชอบให้อยู่ภายในระยะเวลาที่กำหนด พร้อมวิเคราะห์/หาสาเหตุของรายการเปลี่ยนแปลงที่สำคัญ.
ชาย-หญิง จบการศึกษาระดับปริญญาตรีทางบัญชีขึ้นไป.
มีประสบการณ์ในการทำงานด้านบัญชีหรือสูงกว่า ไม่น้อยกว่า 2 ปี.
มีความรู้ความเข้าใจในระบบบัญชี นโยบายการบัญชี โปรแกรมทางบัญชี และมีทักษะทางคอมพิวเตอร์เป็นอย่างดี.
วางแผนและควบคุมดูแลงานเกี่ยวกับงานด้านบัญชีทั้งหมด รวมถึงการปิดงบการเงินได้ตามกำหนดเวลา.
มีทักษะในการจัดทำรายงานวิเคราะห์งบการเงินเพื่อนำเสนอได้หลากหลาย สำหรับการนำไปใช้ในการตัดสินใจ และรวดเร็วตามความต้องการของผู้บริหาร.
หากมีประสบการณ์บัญชีด้านอสังหาริมทรัพย์ จะพิจารณาเป็นพิเศษ.



Experience:
No experience required
Skills:
Market Analysis, Market Research, English
Marketing planning, media planning and budget planning for assigned projects.
Analyse market situation.
Summarize weekly & monthly report.
To motivate & supervise agency & internal business units to develop marketing campaign with the highest potential in term of business result.
Male/Female with Thai nationallity.
Bachelor's degree or higher in Marketing / Mass Communication / Business Administrative or related field.
Candidate must possess at least in bachelor degree, any field.
Fresh graduates with positive attitude are also welcome.
Very active and very good personality.
Be able to start working immediately.
Be able to work 6 days / week.

฿22,000 - ฿50,000, negotiable


Experience:
1 year required
Skills:
Database Development, Javascript, Web development, Docker, HTML5, jQuery / Prototype, Kubernetes, English
Salary:
฿22,000 - ฿50,000, negotiable
บริษัท ดีมีเตอร์ ไอซีที จำกัด เป็นหนึ่งใน Google Cloud Partner ที่มีลูกค้ามากที่สุดในประเทศไทย กำลังมองหาเพื่อนร่วมทีมที่ต้องการทำงานที่ท้าทายในการพัฒนา Application ให้กับลูกค้าบน Cloud Platform ระดับโลก อย่าง Google Cloud ซึ่งผู้ที่ผ่านการคัดเลือกจะได้รับประสบการณ์ในการพัฒนา Application บนเครื่องมือที่อยู่บน Google Cloud ไม่ว่าจะเป็นการพัฒนาแอพพลิเคชั่นที่ต้องเขื่อมต่อกับระบบ Zendesk หรือการพัฒนา Script บน Chatbot เป็นต้น.
ภาพรวมการทำงาน:
ทีมงานในตำแหน่งนี้จะรับผิดชอบในงานด้านการวางแผน และการประสานงาน เพื่อนำไปพัฒนาระบบตามความต้องการในโครงการ Digital Transformation ของลูกค้าที่ใช้เครื่องมือต่างๆ บน Google Cloud Platform (GCP) ในการปรับปรุงประสิทธิภาพของการทำงานในองค์กร เช่น การพัฒนา Workflow การพัฒนาเครื่องมือสนับสนุนงานด้าน Big Data Analytics และ Machine Learning การเชื่อมต่อ API ของ Google Cloud ไม่ว่าจะเป็น Google Maps, Google Natural Language API, Dialog Flow, Google APP Makers หรือการพัฒนาระบบเพื่อเชื่อมต่อไปยัง Platform อื่น เช่น Zendesk เป็นต้น.
ซึ่งการทำงานจะต้องทำงานอย่างใกล้ชิดกับทีมงานต่างๆ ในโครงการ ไม่ว่าจะเป็นทีม Business Analyst หรือทีม Deployment เป็นต้น เพื่อให้การทำงานในการพัฒนาเครื่องมือด้าน Digital Transformation ให้กับลูกค้า เช่นReal-Time Data Pipelines, Streaming Analytics และระบบอื่นๆ ที่บูรณาการบนGoogle Cloud Platform (GCP) และเพื่อนร่วมงานในตำแหน่งนี้จะได้รับการส่งไปเข้าหลักสูตรที่เกี่ยวข้องกับการพัฒนา Application บน Google Cloud Platform ที่ Google APAC ณ ประเทศสิงคโปร์ เป็นระยะๆ (ยกเว้นช่วงนี้ เพราะมีโควิด).
ความรู้และทักษะที่จำเป็น.
1-5 year-experiences on web development.
Knowledge in Node.js, Java, Groovy, MySQL, MongoDB, Git, REST API.
Knowledge in basic frontend development, jQuery, html, css, javascript.
Be able to work with foreigner developer team and being an initiative person find on new innovation and idea for work-environment.
Moderate English communication skill - listening/ speaking/ writing.



Experience:
No experience required
Skills:
HTML5, ASP.NET, C#, PHP, Analytical Thinking, Enthusiastic, Fast Learner, Good Communication Skills, High Responsibilities, Meet Deadlines, Positive Thinker, Work Well Under Pressure, Willing To Work Overtime, Teamwork
ออกแบบและพัฒนาเว็บแอพพลิเคชั่น.
ออกแบบ สร้าง พัฒนา และดูแลเว็บแอพพลิเคชั่น.
คอยปรับปรุง และแก้ไขจุดบกพร่องได้ทันที พร้อมวางมาตรการป้องกันความผิดพลาดที่อาจจะเกิดกับแอพพลิเคชั่น.
ความสามารถในการปรับตัวให้เข้ากับทุกปัญหาที่เจอ เข้าใจปัญหาและสามารถแก้ไขได้ทันท่วงที.
สามารถปรับตัวเข้ากับทีมงานได้.
รับผิดชอบหน้าที่ของตนเองอย่างเต็มที่.
อดทน สู้งาน รักการเรียนรู้สิ่งใหม่ๆ.
วุฒิการศึกษาปริญญาตรี วิทยาศาสตร์บัณฑิต สาขาวิทยาการคอมพิวเตอร์ หรือสาขาเทคโนโลยีสารสนเทศ.
เพศหญิง /ชาย อายุ ตั้งแต่ 22-30 ปี.
ยินดีรับนักศึกษาที่จบใหม่ที่มีความตั้งใจในการพัฒนาตนเอง และผู้มีประสบการณ์.
สามารถพัฒนาโปรแกรมเว็บไซต์ (Web Application) ด้วยภาษา C#, ASP.net, PHP, CSS4, HTML5.
สามารถเขียน Script Language เช่น JavaScript, Ajax, JS Frameworks(Lib), jQuery, AngularJS, NodeJS,JSON,WebService.
มีความรู้ในการจัดการระบบฐานข้อมูล เช่น SQL Server, Oracle, My SQL, SQL Command.
สามารถใช้โปรแกรมกราฟฟิค เช่น Adobe Photoshop และ Adobe Illustratorได้.
หากสามารถใช้ภาษา Python หรือเครื่องมืออื่น ๆ ที่สามารถทำ Data Analytics จะพิจารณาเป็นพิเศษ.
หากสามารถพัฒนา Mobile Application ได้จะพิจารณาเป็นพิเศษ.
มีความขยัน อดทน สนใจและชอบเรียนรู้ที่พัฒนาสื่อดิจิทัลด้วยเทคโนโลยีใหม่อยู่เสมอ.



Experience:
No experience required
Skills:
Salesforce, English
Salesforce, the Customer Success Platform and world's #1 CRM, empowers companies to connect with their customers in a whole new way. We are the fastest growing of the top 10 enterprise software companies, the World s Most Innovative Company according to Forbes, and one of Fortune s 100 Best Companies to Work For six years running. The growth, innovation, and Aloha spirit of Salesforce are driven by our incredible employees who thrive on delivering success for our customers while also finding time to give back through our 1/1/1 model, which leverages 1% of our time, equity, and product to improve communities around the world. Salesforce is a team sport, and we play to win. Join us!
The Lead Solution Engineer is responsible for leading the solution throughout the sales cycle and delivering thought leadership to companies to transform their customer s experience. The Solution Engineer is an experienced person who works alongside their colleagues, participates in building our team culture and supports their aligned sales team to create solutions for prospects and customers.
To accomplish this, the Solution Engineer must have a strong desire to set the vision translating business objectives into enticing and actionable recommendations. The Solution Engineer will act as a trusted advisor to our customers while aiding the customer s transformational journey.
This position is based in Bangkok, Thailand.
Manage enterprise accounts primarily in Thailand.
Work closely with current customers and prospective customers as a trusted advisor to deeply understand their unique company challenges and goals.
Build trusted relationship with senior executives and key decision makers across Business and Technology.
To develop and deliver innovative custom solutions, including solution concepts to key decision makers to address their business issues and needs aligned to business value.
Coordinate and lead the entire solution cycle through close collaboration with a broad range of supporting technical and business resources.
Industry experience, incorporating and developing a point of view based on Salesforce s solutions.
To fully understand and clearly articulate the unique benefits of Salesforce to a wide range of customer stakeholders from front line staff right up to C-level executives.
Present compelling Salesforce & partner solutions while supporting relationships with customers and partners.
Display initiative, self motivation and deliver high quality results along with meeting all expectations for both internal and external customers.
Have a strong interest in growing your career and participating in our internal training programs and mentorship initiatives..
Must have a proven track record in the development and delivery of differentiated custom solutions and presentations, including technical concepts, to key decision makers to address their business issues and needs.
Ability to orchestrate a sales cycle which requires involvement of multiple internal and external resources.
Display initiative, self motivation and deliver high quality work while at the same time, meeting all deadlines for both internal and external customers.
Willing and able to travel occasionally.
Skills/Experience Required:
B.S. Computer Science, Software Engineering, MIS or equivalent work experience.
Financial services domain knowledge is advantageous.
Solution or enterprise architecture experience.
Business case/value engineering experience to drive compelling points of view.
Knowledge of related applications, relational database and web technology.
Solid oral, written, presentation, collaboration and interpersonal communication skills and relationship skills.
Ability to work as part of a team to solve technical problems in a varied environment.
Translate these needs into a compelling vision and roadmap for our customers.
Translating/presenting/Understanding the unique business requirements of customers within multiple industries.
Track record of solution engineering, consultancy, delivery or training success for a software solution organisation. We are open to a variety of backgrounds for the role.
Proven time management skills in a dynamic team environment.
Ability to work as part of a team to solve problems in varied, fast paced environments.
Inquisitive, practical and passionate about technology and sharing knowledge.
Good at searching out information and experimenting, likes to concentrate on a particular topic and to solve puzzles.
Good at explaining ideas and finding ways to keep people s attention.
Desirable: Design thinking and facilitation skills..



Experience:
No experience required
Skills:
Social media, Good Communication Skills
Get to know the Role:
Guide our drivers and passengers in using our products.
Manage service inquiries and disputes arising from our drivers and passengers.
Provide excellent customer service to our customer base.
Maintain good relationships and community building efforts with drivers and passengers.
The day-to-day activities:
Monitor various company communication channels including call center, social media, web inquiries, etc. and respond appropriately in a timely manner.
Gather feedback from drivers and passengers, observe front-line issues such as booking cancellation reasons, etc. and report promptly to supervisor.
Perform ad-hoc tasks as required by the team to improve overall business such as market research, service quality audit, etc.
Perform administrative tasks involving driver s account (credit top-up, changes in driver information, etc.



Experience:
5 years required
Get to know our Team:
Grab s lending business (GFSA - Grab Financial Services Asia) is a recent addition to Grab s array of product and service offerings focused on extension of Micro credit to drivers, agents and merchants in Grab s ecosystem. GFSA team is a combination of strong talent pool in its Regional Hub (Singapore) and deep local market operators across its focus markets. We are incredibly excited about the opportunity ahead of us. We are looking to put together the best possible combination of business build drive, industry expertise and local market depth as part of our team. GFSA team is responsible for end to end conceptualization, design, development, execution and ongoing management of all lending activities in its focus markets and segments..
TheCountryCreditOperationsteam is responsible for setting up and execution ofthecreditriskmanagement policies and procedures, work in closely with the Country Head, Product andRegionalCreditRiskteam assisting in shaping technological and risk methodology improvements for all the markets. The individual joining theCountryCreditOperationsteam will have the unique opportunity to rapidly grow professionally as the team embarks on this new journey across all aspects ofthecreditriskframework, from data integrity, to systems, reporting, and risk/capital methodologies..
Get to know the Role:
Develop and implementthecreditframework/CreditPoliciesfor the country.
Assist in development and implementation of data collection, data analytics and other strategies to analyze statistical efficiency and guide decision-making.
Analyse data from eco-system that would assist inmakingCreditdecisions.
Establish measurements toanalyzecreditmodeland policy performance, uncover insights and/or identify targeted areas for improvements.
Work with product and data scientists and other functions to deep dive oncorecreditissuesand prioritize business and information needs.
Monitorcreditperformancemetrics to identify issues, new andinnovativecreditprocessesor feature improvements and business growth opportunities.
Effectively conceptualize analysis to various stakeholders.
Assist in proving inputsfromCreditRiskperspective for regulatory approvals.
Assist in designing and implementation of reports and performance measurement dashboards.
The Must Haves:
A Master s degree/Bachelor s degree, preferably in Statistics, Mathematics, Economics.
Minimum 5+ years relevant work experienceinCreditpolicy,Creditanalyticsor insights related role..
Strong foundation in data query/manipulation using SQL and data visualization using tools like Tableau.
Strong programming languages like SAS, R, Python, SPSS, Matlab or other tools for statistical analysis.
Strong analytical skills with the ability to collect, organize and analyze significant amount of information with attention to detail and accuracy.
Adept at queries, report writing and presenting findings.
Self-motivated and independent learner who is willing to share knowledge with the team.
Detail-oriented and efficient time manager who thrives in a dynamic and dynamic working environment.
Good to Have:
Prior experience in managing regulatory approvals in respective country.
Technical expertise regarding data models, data mining and segmentation techniques.



Experience:
No experience required
Skills:
Leadership Skill, Creative Presentation, Production Engineering, Thai, English, Cantonese
Summary.
Imagine what you could do here! At Apple, new ideas have a way of becoming extraordinary products, services, and customer experiences very quickly. Bring passion and dedication to your job and there's no telling what you could accomplish. At Apple, we don t just create products we create the kind of wonder that s revolutionized entire industries. It s the diversity of our people and their ideas that supports the innovation that runs through everything we do, from amazing technology to industry-leading environmental efforts. Join Apple, and help us leave the world better than we found it! This role will focus on both specific commodity and also finish good products. It is acting a key collaborate with various operations functional team.
Key Qualifications.
Experience with high volume, consumer electronic manufacturing technologies (preferred) in the areas of design, process, commodity cost, factory cost, supply and quality management.
Track record achieving significant results on sophisticated projects in a often ambiguous and always fast changing environment.
Proven leadership in driving solutions to challenges.
Incredible drive, motivation, and energy to completing any challenge given.
Exceptional written and verbal communication skills and executive presentations.
Exceptional ability to establish relationships, build cross-functional teams and exert effective influence in a matrix organization.
Ability to think strategically, while driving tactical program execution.
Attention to detail without becoming lost in the details.
Sensitivity on data mining and strong ability for data analysis with logical methods under complicated circumstances even with some data missed.
Operate in an ambiguous environment, taking charge in the absence of leadership.
Act as resident specialist in assigned commodity. Collaborate with WW Procurement to conduct capacity planning, prepare vital and timely action for potential supply issues and provide accurate supply projection.
Lead the operational side of development builds during new product introductions for any assigned products.
Lead Apple team's new product introduction efforts during ramp within the Operations sphere. Specific goals include team leadership in driving issue resolution, supply chain design, schedule, cost, quality, availability and order cycle time goals.
Continue leading operation for the product after introduction in sustaining timeframe till end of life for the whole life cycle covering demand fulfillment, supply chain management, engineering/quality issue fix, cost.
Host regular meetings for both OEM and Apple teams to review capacity, material, order fulfillment, yield, quality, etc to timely track manufacturer in a good trend. - Plan capacity for short term and long term based on well judged assumptions aligned with OEM after considering director labor, equipments, OEM capabilities, and make sure commitment can be hit. Capacity plan is requested down to daily, weekly, monthly, quarterly for different kinds of analysis purposes and breakdown by product configurations for planning demand allocation.
Establish direct labor management process with OEM to closely monitor direct labor attrition, absence, hiring, labor on-hand to ensure smooth manufacturing, especially in peak labor demanding season. Can quickly re-act for any labor issue and assess the impact for the supply chain, production, engineering, quality, etc. and fix the issue in the timely manner.
Flexible to lead OEM capacity to accommodate for demand diversity, material shortage by optimizing equipment, director labor as well as in-direct labor to minimize idling charge. - Lead Apple cross functions to bring up OEM to continue improving/lesson learned to well prepared for the new challenges upcoming.
Handle Finished Good excess between OEM and Apple planning team to balance OEM s high inventory pressure and Apple s lean supply chain management. Aim for aging Finished Goods disposition within Apple team and arrange rework activities accordingly.
Organize OEM manufacturing partners to develop, ramp, and introduce products. Develop rapport with partners and detailed knowledge of "how the factory works," its capabilities and limitations.
Lead matrix team members from across all functions in Asia within Operations to develop new product plans. Typical functions include WW Planning, Global Supply Managers, Technical Program Manager, Quality, Supplier Quality Engineer, Test Engineer, Design For Manufacturing.
Represent operations with the product design teams. Use production expertise to influence for DFX, supply chain, testability, product features. - Identify, marshall and organize resources (Apple Staff, OEM Staff, Contractors, etc) to meet required goals.
Communicate project status updates to various project partners, including team members and executives within Apple and OEMs. Synthesize a multitude of issues into a clear, concise and focused message. Present with confidence and brevity.
Always push innovation and outstanding in Apple products and program management practices.
Support coverage in other products in the region. Travel to another location on other products on an as-needed basis to drive issue resolution and/or support build/ramp activities.
Education & Experience.
An MBA or MS. A combination of both formal education and experience in Engineering and business is a plus. Equivalent experience is acceptable.
LANGUAGE PROFICIENCY.
Fluent in Thai and English a must, Chinese would be advantageous.
See all reviews for this company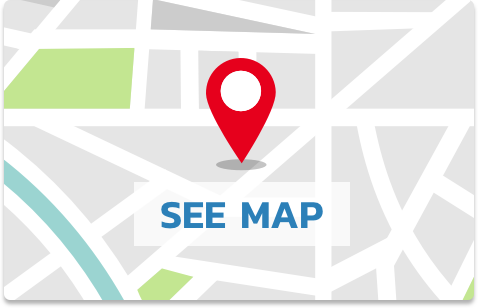 Asia Internship Program (AIP)
5th Floor C-5, 153/3 Goldenland Building Soi Mahatlek Luang 1, Ratchadamri Road, Lumpini, Pathumwan, Bangkok 10330
Benefits
Five-day work week
Flexible working hours
Job training
Paid holidays
Remote work
Learning & Development Opportunities