Company overview
Asia Internship Program (AIP) is an award-winning and leading international internship service provider in Asia, providing ambitious students and young professionals with the opportunity to develop their global awareness and professional skills in an intercultural environment. The AIP team greatl ... Read more
Why join us: We are a fast-growing company that wants you to come along for the ride! We give every employee the opportunity to grow and provide them with the power to make their own decisions, as well as responsibility for these decisions. Employees are encouraged to develop their own talents. Nevertheless, we ... Read more
There are no jobs for this company. Below are the jobs that you might be interested in.
Upload your resume.
Get found by the Employers.

commission paid with salary


Experience:
No experience required
Salary:
negotiable, commission paid with salary
Handle customers/clients approach with Cold call, Visit and ability to close deal
Search and Research new customers and create their database
Create Media presentation and provide useful information to support customers need
Finding new partner for company beneficiation
Develop and create new product profile and promotion according to company s strategy
Sales strategy monitoring
Coordinate with team ( Creative,Marketing,Sales)
Social media monitoring
Marketing communication.
Male/Female (age 23-30)
Bachelor s degree
Out of home media experiences & agency connection is a big plus
Strong interpersonal skill
Work well together with team and other staffs
Well functioned and hardworking
Handle multiple tasks and cope well with pressure
Own a car / able to travel across the country
Passion for success and working productivity.



Experience:
3 years required
Skills:
Import / Export, Negotiation, English
Looking for meaningful work? Wanting to make a real difference at an exciting start-up? Here is your chance! We are looking for new team members at one of Thailand's leading social enterprises!.
Business Development/Export Manager - Grow our business through international partnerships, from distributors to impact-focused partners. Helps develop a world-class organic food brand that connects with health-conscious consumers all over the world, particularly in the US, Germany, UAE, New Zealand, Singapore, Malaysia, etc.
Work closely with customers and business partners from all over the world.
Develop key business partnerships to help the company grow.
Develop strategies to grow the business with sustainable financial and social impacts.
Manage export processes.
Digital marketing experience is a plus.
Highly driven and self-motivated, passionate about social business and in particular wanting to help create value for others.
Excellent listener and observant with willingness to learn from others.
Excellent in critical thinking and analytical skills.
Good interpersonal skills, humble, responsible and accountable.
Comfortable with details, able to prepare detailed documents and reports.
Excellent learning attitude and strong positive attitude.
Can use MS Word, Excel and Powerpoint.
Excellent command of English, any nationalities (including Thais) will be considered if qualified and we will take care of the work permit and visa if needed.
Can travel to and from MRT Huai Khwang conveniently (close to office).
Can travel internationally.

฿20,000 - ฿25,000, negotiable


Experience:
No experience required
Skills:
Accounting, Multitasking, English
Salary:
฿20,000 - ฿25,000, negotiable
Looking for meaningful work? Wanting to make a real difference? Here is your chance! We are looking for new team members at one of Thailand's leading social enterprises!".
Support the CEO in all his functions.
Manage administrative issues within the organization.
Coordinate with other stakeholders.
Female preferred, below 30 years old.
Prior work experience.
Accounting skills are crucial.
Good interpersonal skills, responsible and accountable.
Eager to learn new things and possess a positive attitude.
Can use basic MS Word, Excel and other social media.
Can read, write and communicate in English.
Can travel to and from MRT Huai Khwang conveniently (close to office).



Experience:
2 years required
Skills:
Sales, Negotiation, English
Responsible for selling of IT solutions/software products to the specified target.
Identify business opportunity through proactive engagement and development of strong. relationship with customer.
Customer visits and follow up on proposed sales achievement.
Handle process of writing proposal and bidding.
Provide basic technicalconsultant and product knowledge to the customer.
At least 2 years of sales experience in IT solutions/System Integrator.
Bachelor's degree or higher in Computer Engineer, Computer Science, Information Technology, or related field.
Experience in Sales IT is a plus.
Good presentation, communication and interpersonal skills.
Strong drive to achieve, interpersonal, presentation and communication skills.
Having own car.



Experience:
No experience required
Skills:
Javascript, React.js, node.js, English
We are looking for a Node.js and React Software Engineer.
If you have experience in implementing Enterprise web apps using ReactJs or Angular on the frontend and Node.js on the back end and are looking for a new challenge, then you are the ideal candidate for this position.
Do you enjoy moving projects forward and seeing your work actually used in production? Then, 4-ti Co. Ltd. is right for you.
Analyze and maintain existing components.
Design and implement new features to provide new business functionality.
Provide your expertise, knowledge and opinion in agile plannings.
Bachelor's degree or equivalent experience in Computer Science or related field.
Development experience with one or more of the following technologies/ frameworks:
ReactJs.
Node.js.
GraphQL.
NoSQL databases (MongoDB).
If you are additionally interested or have experience with Docker, Java, The Spring Framework, Cloud Native applications, Kubernetes and Openshift, that would be a big plus.
The successful candidate will be working on an international project, in a distributed team with team members from 4-ti Co. Ltd. as well as from our clients.

commission paid with salary


Experience:
2 years required
Salary:
negotiable, commission paid with salary
Being a Sales Specialist, you will be part of a vibrant and energetic team of sales professionals. You ll work together with the sales team and other functions to grow our business and achieve the sales target.
Generate qualified leads through social media.
Cold calling SMEs (Brands) to partner with Shoplus for live-stream selling.
Managing and maintaining assigned customer accounts..
Host live-streaming session on social media to introduce / demonstrate our product.
Essentially coordinating and executing effective pre-sales activities, order fulfilment, delivery, and support including after-sales support to customers..
Leading or assisting in securing new accounts or customers. This may include but not limited to participating in tenders, making sales calls, delivering the presentation, making a product demonstration, or train on products to customers including organizing and participating in exhibitions/seminars..
Leading or facilitating the completion of fulfilment of closed sales e.g. from receiving of sales order to delivery to customer and collection of payment..
Maintaining and developing the customer satisfaction level by facilitating adequate customers engagement and support..
Providing expert advice to existing/new users of products..
Providing competent advice/support in educating customers.
Required skills.
Public speaking and presentation skills.
Curious and coachable.
Willing to learn new skills. Must be able to complete two Google Garage courses (free) a year to obtain new skills.
Convert sales and develop new business (revenue) opportunities.
Relevant academic qualification.
More than 2 years experience in sales..
Independent, self-sufficient and customer-oriented individual..
Intermediate communication skills in English, Native in Thai..
Willing to travel within Thailand regions..
Plus.
Experience in e-commerce industry or start-ups.
Passionate about selling.
Hands on building e-commerce or related business field ecosystems.
Working Conditions.
Based in Bangkok, Thailand..
Ability to work in a fast-paced and lively environment.
Willing to travel and visit customers within Thailand.
About Us.
iKala, a Pioneering AI Marketing Technology Company.
Founded in 2011, iKala is an AI-driven marketing technology company. Headquartered in Taiwan and operating in Singapore, Taiwan, Japan, Thailand and Vietnam, the Philppines. iKala dedicates to developing marketing products that help advertisers and marketers do better jobs.
Visit Us: https://www.shoplus.me/th/ and https://ikala.tv/ and https://www.facebook.com/shoplusTH.



Experience:
1 year required
Skills:
Docker, RESTful, Software Testing, NoSQL, Database Development, MongoDB, Postgre SQL, MySQL, Javascript, node.js, English
Who are we?
Robowealth Mutual Fund Brokerage Securities Co., Ltd. is the first ROBO-ADVISORY Services
in Thailand, obtaining SEC LBDU license and activating it to entirely operate as a robo-advisor
for Thai mutual funds. Launched in June 2018, our 1st product odini mobile application has
achieved 100,000 downloads while our premium robo-for-advisors INDEGO has reached the
milestone Asset under Advisory of THB 8,000 million.
See more detail about us on our website: https://robowealth.co.th/.
Who are we looking for?
We re looking for a talent and experienced in software engineering to help scaling our current
robo-advisor mobile application and also kickstart our new projects for client-based expansion.
Develops and/or modifies API according to specifications and requirements.
Develop new and improve existing processes.
Can work as a team.
Create and perform unit tests.
Participate in design, development, implementation and support of software solutions to meet business needs.
Investigate and understand software requirements.
1+ years experience in development using modern stacks/frameworks/technologies.
A good understanding of JavaScript and Node.js.
API design experience.
Experience with Relational Database Schema Design (preferably PostgreSQL or MySQL).
Experience with NoSQL Database (preferably MongoDB).
Nice-to-Haves:
Experience with Docker.
Experience with RESTful or GraphQL.
Experience with testing tools e.g. Mocha, Jest.
Competitive Compensation Package.
Flexible working hour & Work from home policy.
Ongoing Training Classes.
Provident Fund.
Group health insurance + Dental treatment fee.
Monthly Party and Beer-Hours.
Semi-annually Company Outing.
Fitness Program Subsidy.
Free internal English / Chinese Program.
How to apply?
Please send your resume to [email protected]

฿15,000 - ฿18,000, negotiable


Experience:
No experience required
Skills:
After Effects, Thai
Salary:
฿15,000 - ฿18,000, negotiable



Experience:
5 years required
Skills:
UI / UX, Good Communication Skills, RESTful, JSON, iOS, Android, Firebase, Git, Teamwork, Fast Learner, English
Who are we?
Robowealth Mutual Fund Brokerage Securities Co., Ltd. is the first ROBO-ADVISORY Services
in Thailand, obtaining SEC LBDU license and activating it to entirely operated as a robo-advisor
for Thai mutual funds. Launched in June 2018, our 1st product odini mobile application has
achieved 100,000 downloads while our premium robo-for-advisors INDEGO has reached the
milestone Asset under Advisory of THB 8,000 million.
See more detail about us on our website: https://robowealth.co.th/.
Who are we looking for?
We re looking for a talent and experienced senior software engineer to help scaling our current
robo-advisor mobile application and also kickstart our new projects for client-based expansion.
The Ideal Candidate.
Has a proven track record of reliable performance and dependability.
Has an insatiable curiosity and isn t afraid to dive deep into their work.
Likes to experiment with new ideas and is not afraid to fail.
Dislikes the not my job mentality and is willing to be agile.
Is transparent about their processes, goals, and obstacles.
Knows how to communicate directly and effectively.
Values empathy and works well with others.
Can learn quickly on the job and isn t afraid to ask questions.
Is reasonably security-minded with balanced expectations.
Required Duties & Skills for a Software Engineer (Frontend - React).
You are excited about working at a startup and on a small, talented team.
You are excited about developing and brining best practices to the team.
You are excited about identifying and suggesting opportunities to improve efficiency and functionality.
You care deeply about code quality, performance, and execution, but aren t a dogmatic perfectionist.
You don t mind helping out on other areas of the stack if necessary.
You are comfortable in an environment where projects are time-sensitive.
5+ years experience in developing mobile applications using React Native or developing web application with ReactJS.
Experience with Redux.
Experience with ES5/ES6.
Experience with Git.
Experience with Firebase.
Experience in developing native application with iOS/Android or web application.
Experience in developing application (RESTFul API, JSON) using web service.
Knowledge in UI & UX mobile application or web application.
Effective verbal and written communications skills.
Nice-to-have skills for a Software Engineer (Frontend - React).
Experience in developing Native modules.
Experience in handling React Native version upgrade (updating dependencies).
Why should you join us?
If you are enthusiastic, energetic and love to expand your knowledge in financial segment, this
is the right place for you. We have financial investment experts who are willing to share their
knowledge with the team. You will stay in start-up, agile environment but with complete mature
company benefits, such as group medical insurance, provident fund, fitness support expense
and flexible workhour.
How to apply?
Please send your resume to [email protected]

฿20,000 - ฿30,000, negotiable


Experience:
No experience required
Skills:
Facebook Marketing, Digital Marketing, English
Salary:
฿20,000 - ฿30,000, negotiable
North Star Digital is a specialized Facebook marketing agency with amazing clients from Thailand and all over the world. It is our mission to empower people & businesses to reach their full potential.
North Star Digital is not about plodding along at some kind of moderate standard, it is about working hard and smart to achieve a standard that is extraordinarily high, and then getting the satisfaction and rewards that comes along with that sort of super-achievement.
Our overriding objective is excellence, or more precisely, constant improvement. Our culture is fueled by the desire to make work a meaningful and enjoyable cornerstone of life that empowers people like you to become the best version of yourself. You, in return, shape our organization into the leading Facebook marketing agency in Thailand by delivering excellent results to our clients.
We not only strive to establish ourselves as the leading Facebook marketing agency but also as the best place to work in Bangkok for ambitious marketing professionals.
What is the opportunity for you?.
Have you ever thought, that given the right opportunity, you could become one of Thailand s most effective marketers by using Facebook marketing to create real and tangible business results using a data-driven approach?! And then - after achieving own mastery of Facebook marketing - you could move up into a marketing manager where you will pass on your knowledge and be effectively leading a team of marketing experts in your next position?!.
If you have the drive, accountability, work-ethos, desire, and capabilities, this dream can become your reality at North Star Digital.
Our organization will be investing in your growth. Your supervisor will be coaching you while handing you more responsibilities as you grow. Their main goal is to turn you into a leading digital marketerresponsible and known for delivering cutting-edge digital marketing results.
What you will be doing (your responsibilities).
As a Facebook marketing specialist, you learn the craft of a successful marketing specialist:
Facebook marketing: Executing daily marketing on Facebook by analyzing data, reflecting and learning through ongoing reporting, creating campaign ideas based on data, writing engaging copy, collaborating with copywriters, creating design briefs for team members, scheduling posts and measuring and optimizing performance via Facebook ads. This day to day work will allow you to develop a high-level strategic understanding of sales and marketing.
Project management: Taking ownership of the management and delivery of your assigned projects.
Account management: Managing relationships with our clients and assuring their satisfaction while staying within the scope of work.
What you bring to North Star Digital (Requirements).
Commitment to our vision, mission, values, and culture (read more here:http://north-star-digital.com/marketing-jobs-bangkok/).
Absolutely reliable with an attention to detail.
Strong pragmatism in order to solve problems.
High logical mindset and an analytical understanding.
Dedicated attitude.
Highly coachable.
Self-Awareness and Emotional Intelligence.
Fluent English communication skills.
Creative and flawless Thai writing skills.
Passionate about people and marketing.
The deep desire to achieve excellence in management and leadership two jobs from now.
Your Benefits.
Starting salary THB 20,000 -30,000 depending on experience and responsibilities.
We give you responsibility and autonomy on Day 1; with the ability to shape a fast-growing company.
We provide development opportunities and budget for your personal and professional growth.
We tailor your employee development plan with mentoring and frequent check-ins with the goal of fast promotions.
We foster an inclusive, international team that has a lot of fun together (weekly company dinners, weekly learning meeting, regular outings etc.).
Private Health Insurance.
You won't find office politics here; we avoid hierarchies, hidden agendas, bad-mouthing, dead-end jobs or excuses.
Are you up for the challenge?.
Apply now and help us change the marketing industry in Thailand!.
We are an equal opportunity employer and value diversity at our company. We do not discriminate on the basis of race, religion, color, national origin, gender, sexual orientation, age, marital status, or disability status.
See all reviews for this company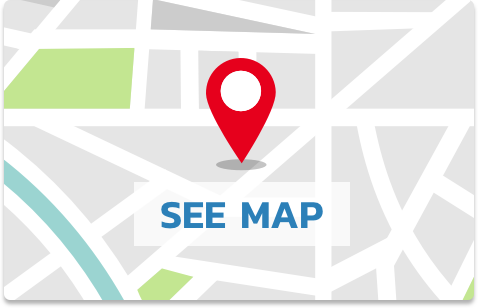 Asia Internship Program (AIP)
5th Floor C-5, 153/3 Goldenland Building Soi Mahatlek Luang 1, Ratchadamri Road, Lumpini, Pathumwan, Bangkok 10330
Benefits
Learning & Development Opportunities
Job training
Flexible working hours
Five-day work week
Paid holidays
Remote work