Company overview
Asia Internship Program (AIP) is an award-winning and leading international internship service provider in Asia, providing ambitious students and young professionals with the opportunity to develop their global awareness and professional skills in an intercultural environment. The AIP team greatl ... Read more
Why join us: We are a fast-growing company that wants you to come along for the ride! We give every employee the opportunity to grow and provide them with the power to make their own decisions, as well as responsibility for these decisions. Employees are encouraged to develop their own talents. Nevertheless, we ... Read more
There are 2 job positions for Asia Internship Program (AIP)



Experience:
No experience required
Skills:
Analytical Thinking, Good Communication Skills, Personal networks, English
We are looking for a young talented individual that wants to work in the dynamic and multi cultural environment. You will be working closely with our main business unit: AIP, engaging with different areas of our team, specifically in Marketing and Event Management Planning. We are looking for a talented individual who is willing to assist in the organisation of our networking event: BIGx.
BIGx, a networking event that takes networking "to the extreme". Expect free flow, delicious canapés, and engaging conversations at premiem locations.
Support and assist with day-to-day operations and administrative tasks.
Help in the Idea Thinking Process of how to reform and create dynamic events.
Connect with business professionals in various industries to grow the BIGx brand.
Assist the Global Relations Director, Business Development Team, and Marketing Team with the organisation of business needs.
Includes, but not limited to:
Liaising and outreaching to potential event venues.
Liaising and outreaching to other stakeholders that will be servicing us during the event (DJ, catering, etc., etc.).
Marketing the event on our BIGx social media platforms (AdWords, post boosting, etc.).
MUST be able to be proactive on the job and have the ability to conceptualise potential ideas we can incorporate into the events organisation (on event design, venue organisation, etc.).
The ability to communicate across multiple levels, especially on a professional level.
Must have creative and strategic thinking skills.
Excellent command of English and Thai.
Ability to prioritise and complete multiple projects simultaneously, while adhering to deadlines.
Ability to work under pressure.
Versatile and Adaptable.
Great Interpersonal skills.
Must be proactive and take initiative.
No experience is required.



Experience:
No experience required
Skills:
Business Statistics / Analysis, Management, Microsoft Office, English
As a Business Development Associate, you will assist the business development department by exploring strategic partnerships with corporates and institutions, to enhance our position in the market. Besides that, you will focus on strategy and planning of current business efforts of Asia Internship Program, by developing and improving the quality of existing products and services provided.
During your internship, you will receive personal feedback based on your performance to make sure you receivea valuable learning experience.
Full-time employment after the internship depends on your overal performance.
Be independently in charge of given projects.
Strong customer orientation.
Create clear and concise reports.
Liaise with third-party companies and/or embassies.
Support and assist with day-to-day operations and administrative tasks.
Excellent command of written and spoken English.
Excellent command of Microsoft Office.
Ability to meet deadlines.
No experience is required but an underlying passion to learn and grow yourself.
Successful applicants will receive a telephone call. Please be prepared to answer questions related to the role you have applied for and what your understanding of our business is.
See all reviews for this company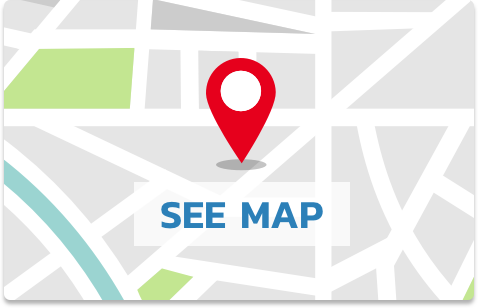 Asia Internship Program (AIP)
5th Floor C-5, 153/3 Goldenland Building Soi Mahatlek Luang 1, Ratchadamri Road, Lumpini, Pathumwan, Bangkok 10330
Benefits
Learning & Development Opportunities
Job training
Flexible working hours
Five-day work week
Paid holidays
Remote work