Company overview
Website:
www.beiersdorf.co.th/
Beiersdorf (Thailand) Co., Ltd. is a leading international branded goods company. Beiersdorf focuses on the development and care of a well-known global consumer brands with products that are simple part of everyday life. The outstanding features of Beiersdorf brands Nivea, Eucerin, Labello, Futur ... Read more
Why join us: "At Beiersdorf we've been caring about skin for more than 100 years, but our focus on care doesn't stop there. We care about our colleagues, consumers and brands as well as our society and our sustainability. If you care about working with like-minded people in a challenging but supportive environme ... Read more
There are no jobs for this company. Below are the jobs that you might be interested in.
Upload your resume.
Get found by the Employers.



Experience:
No experience required
Skills:
Adobe Premiere, HTML5, Facebook API, Google Analytics
ใช้โปรแกรม After effect ได้ในระดับปานกลาง
ใช้โปรแกรม Premiere Pro ได้ในระดับปานกลาง
ใช้โปรแกรม Graphic (Photoshop&Illustrator) ได้ในระดับปานกลาง
มีวินัย, ความรับผิดชอบ และ มนุษยสัมพันธ์ดี
ทนรับแรงกดดันได้
มีประสบการ์ณอย่างน้อย 6 เดือน.
ยินดีรับเด็กจบใหม่ ไม่ต้องเก่งแต่พร้อมเรียนรู้
เงินเดือนขึ้นอยู่กับผลงานและประสบการณ์.

฿26,860 - ฿35,810, commission paid with salary


Experience:
No experience required
Skills:
Telesales, Sales, English, Thai
Salary:
฿26,860 - ฿35,810, commission paid with salary
We are seeking a dynamic and self-motivated Inside Sales/Telesales Executive to join our Tele-sales team. This exciting opportunity offers the ability to maintain, develop relationships with key customers and manage the promotion and strategic sales. You will be responsible for discovering and pursuing new sales prospects via sales calls and maintaining customer satisfaction.
Do you have a strong sales background and demonstrated sales success? If so, this may be the opportunity for you.
Utilizes sales tools and marketing resources to research customer businesses, past customer contact and product specifics to identify subsidiary opportunities.
Conducts sales calls/cold calls to identify new sales opportunities with potential Small to Medium-sized Enterprise accounts to identify customer business needs, introduce additional products and services and to retain current business.
Generates and qualifies sales lead opportunities within assigned territory through cold calling by positioning UPS products/services that is catered to support customer's business.
Manages, tracks and follow up closely with potential leads to ensure continuity which eventually leading to closure of business.
Develops complex sales strategies encompassing customers' supply chain and comprehensive pricing strategies that incorporate UPS's broad range of solutions.
Conducts face-to-face meeting with prospective customers as and when required.
Coordinates cross-functional support on service and billing issues for assigned accounts.
Maintains up-to-date knowledge of UPS products and services and well aware of competitors' strategies and capabilities to position UPS product advantageously.
Handles assigned portfolio of accounts with Average Monthly Revenue of less than US $1,000 or equivalent.
Possess a Bachelor's Degree in Logistics and Transportations / Marketing / Business or equivalent.
1 year of relevant sales experience in similar capacity or any service industries; prior experience and knowledge in selling Express or Freight Forwarding products/services will be advantageous.
Fresh graduates with the ability to demonstrate innovative and creative selling skills may be considered.
Excellent interpersonal skills with the ability to communicate effectively and able to work well with people at all levels.
Customer oriented, passionate, sales driven and highly motivated with the ability to understand customers' perspective and think win-win.
Proficient in MS Office applications ie. MS Word, MS Excel, MS Powerpoint.



Experience:
1 year required
Skills:
GMP, HACCP, Quality Assurance, English
Responsible for the quality assurance and quality control of Jasberry's healthy and delicious organic products from organic rice to other value-added products! Ensure that all processes are of the highest standard conforming to international certifications such as HACCP, GMP, IFS, EU & USDA organic standards, Gluten-free, Non-GMO, Fair-trade etc.
Work closely with manufacturers and operations manager to achieve the desired quality and consistency of organic products.
Prepare and monitor relevant paperwork to meet with international certification standards such as HACCP, GMP, EU & USDA organic standards, Gluten-free, etc.
Learn and manage internationally certified organic system.
Below 30 years old.
No required prior work experience but work experience is preferred.
Highly driven and self-motivated, passionate about social business and in particular wanting to help create value for others.
Excellent listener and observant with willingness to learn from others.
Comfortable with detailed work and preparing documents both in Thai and English.
Excellent in critical thinking and analytical skills.
Good interpersonal skills, humble, responsible and accountable.
Excellent learning attitude and strong positive attitude.
Can use MS Word, Excel and Powerpoint.
Can read, write and communicate in English.
Can travel to and from MRT Huai Khwang conveniently (close to office).
Can travel to Esaan and other remote regions.
Can drive (this is not necessary but preferred).



Experience:
2 years required
Skills:
Good Communication Skills, Service-Minded, Data Entry, English
Job Responsibilities.
Handling Brokerage related ERN and follow up with Agents for ERN shipments.
Handling the process of document in compliance with Thai customs and other government regulatory agency requirements.
Have full understanding on Customs process and can assist team to solve the problem.
Contact customers to get shipment details and provide accurate tariff code to be entered to customs paperless / for customs declaration.
Coordinate between in-house agents and customers on duty and tax issues.
Notify import shipment to clients.
Bachelor s degree in related fields.
1-2 years experience in shipping business is preferred.
Good command of English (Minimum TOEIC 550 up is advantage).
Good telephone manners and service mind skill.
Good computer skills and e-mail.
Able to work at Airport Office, Suvanabhumi Airport.
Able to work during Mon - Fri 8:30 - 18:00, Sat 8:30 - 12:00.



Experience:
8 years required
Skills:
AutoCAD, Civil Engineering, Construction Monitoring, Cost Estimation, Budgeting, Negotiation, Property Management / Development
ลักษณะงาน.
รับผิดชอบการพัฒนาโครงการเชิงพาณิชยกรรมให้เป็นไปตามระยะเวลาที่กำหนด.
เพศชาย อายุไม่เกิน45ปี.
ปริญญาตรี-โท สาขาวิศวกรรมโยธา.
ประสบการณ์พัฒนาโครงการเชิงพาณิชยกรรม เช่น ศูนย์การค้า ศูนย์ประชุม อาคารขนาดใหญ่ หรืออาคารสำนักงาน อย่างน้อย8-10 ปี.



Experience:
8 years required
Skills:
Compliance, Corporate Law, Good Communication Skills, Work Well Under Pressure, English
Legal.
Advising legal opinion for related department.
Drafting and Reviewing Contract for related department.
Promoting Laws and Regulations.
Corporate Registration.
Company Secretary.
Compliance.
Drafting a Rules and Regulation for each department.
Providing summary of laws relating for each department.
Two ways communication with each department to understand Rules, Regulations and laws.
Male/ female age between 33-40 years.
Bachelor or higher in Laws.
Having lawyer's license.
At least 8 year experience in legal and compliance.
Excellent communication skills in English.



Experience:
3 years required
Skills:
Digital Marketing, Creative Presentation, Facebook Marketing, Analytical Thinking, Good Communication Skills, Fast Learner, Multitasking, Service-Minded, Thai, English
วิเคราะห์ข้อมูลที่เกี่ยวเพื่อสร้างกลยุทธ์ในการโฆษณา โดยรวบรวมข้อมูลที่เกี่ยวข้องกับการตลาดของลูกค้าทั้งหมด เช่น demographics, socio-economics และ ตลาดของผลิตภัณฑ์ของลูกค้า และ market share รวมถึง keeping up-to-date สิ่งที่เกิดขึ้นในสังคม กระแสนิยม ความรู้สึกหรือสิ่งที่ผู้บริโภคกำลังนิยม.
นำเสนอแนวคิด และไอเดียทางด้านสื่อ โฆษณา และแนะนำบริษัทให้กับลูกค้า.
ร่วมกับลูกค้าในการสร้างเป้าหมาย และวัตถุประสงค์ทีลูกค้าต้องการอย่างแท้จริง.
สามารถใช้กลยุทธ์ทางด้าน public awareness และคิดพัฒนา นวัตกรรม การใช้ช่องทางด้านสื่อโฆษณาและการตลาด เพื่อให้เข้าถึงผู้บริโภคได้ตรงจุด.
จัดทำไฟล์นำเสนอลูกค้า (presentations) ทั้งตอนต้นในการเสนอแนวความคิด (Media Plan) และบทสรุปให้กับลูกค้า.
สามารถสื่อสารและให้ข้อมูลกับทีมการตลาดและครีเอทีฟได้อย่างถูกต้องครบถ้วน เพื่อให้มีการผลิตไอเดียที่เหมาะสมกับสื่อและสิ่งที่ลูกค้าต้องการ.
ร่วมกับ PM Team ในการพัฒนา ปรับปรุงและจัดการงานให้บรรลุเป้าหมาย.
ร่วมประเมินประสิทธิภาพของ campaign วิเคราะห์ผลลัพธ์ที่เกิดขึ้น และช่วยคิดปรับรูปแบบให้เหมาะสม.
ดูแลภาพรวมของทีม บริหารจัดการ การดำเนินงานภายในทีม เพื่อให้สำเร็จตามเป้าหมาย.



Experience:
3 years required
Skills:
Management, Service-Minded, English, Thai
Our Customer Service department at Booking.com employs over 7,000 people, speaking 42 languages, across 13 countries worldwide. We're looking for enthusiastic people managers who pair great leadership skills with management experience in a customer service or contact centre environment to join our growing team in our colourful Customer Service offices in Bangkok, Thailand.
As a Team Leader in Booking.com Customer Service, you'll empower your people to develop their customer service skills and progress in their chosen career path. This unique position is a great opportunity for an energetic and inspirational people manager to effectively lead, motivate and develop a team of around 15 talented multilingual Customer Service professionals.
Exercising excellent leadership and communication skills, you'll develop and coach an international team in an environment that embraces change, cultivates service excellence, productivity, teamwork and high self-esteem. In return, we'll offer you a competitive compensation package and an environment in which you can do your best work.
The offer:
Annual leave entitlement.
Quarterly bonus plan.
Work schedule provided 4-6 weeks in advance.
Catered lunch or dinner depending on your work schedule.
Booking.com discount.
Health insurance.
Continuous growth potential, and free and on-demand professional training courses.
Our scale, scope, commitment to our people and our high standards of integrity make Booking.com a great place to work. If you would like to be part of our team in Bangkok and think you can make a difference, click to apply and one of our team will be in touch.
Take ownership for team results and provide daily leadership to a team of multilingual agents to achieve department targets.
Be an effective change manager, who knows how to handle periods of change and lead a team through this by displaying motivating and encouraging behaviours.
Understand development needs and provide coaching, training and support to team members.
Effectively use business tools to monitor team performance, quality and adherence.
Create a safe and open team environment where regular and constructive feedback is encouraged.
Be a role model for company policies and procedures and ensure the team understands and adheres to them.
Be a voice for continuous improvement providing feedback on opportunities and proactively share best practices.
Collaborate with the recruitment team in the recruitment process and onboarding of new team members.
Handle accommodation partner (B2B) cases as required.
Minimum 3 years' plus experience as a people manager or team leader in a customer service or contact center environment;.
Strong interpersonal skills.
Experience leading teams in an international, customer-focused environment.
Strong work ethic; self-directed and resourceful.
Fluent English and Thai language skills.
Solution oriented and result driven.
Proactive, flexible and capable of working independently as well as working in a team.
Good communication and analytical skills.
Ability to multi-task & a flexible attitude.
Eligible to work in Thailand (This position is only open to Thai nationals as there will be no work pass sponsorship for this role.).



Experience:
No experience required
Skills:
Contracts, Good Communication Skills, Microsoft Office, English
We are looking for Legal Secretary to undertake a variety of administrative, clerical, and secretarial tasks. You will be assigned to work under supervision of 3 - 4 lawyers to support them in their works including: preparing correspondence; typing, formatting and proof reading legal-related documents; researching legal works; filing and managing correspondence/ documents in our system and folders; managing calendars and meeting, etc.
Fresh graduates are welcome to apply.
Perform overall administrative, clerical, and secretarial tasks e.g. preparing quality documents / correspondence, arranging appointments and trips, screening visitors, mails and calls before transferring to supervisor (s), recording messages, organizing supervisor's work area, and performing secretarial duties in the absence of other secretaries.
Perform basic research for supervisor / lawyers and coordinate with the library team and other operational staff to handle necessary work as required.
Maintain good healthy relationships with internal and external parties e.g. colleagues, clients, supplier, etc.
Bachelor's degree in any fields.
Good communications skill in Thai and English. TOEIC score should not be less than 650.
Very Proficient in Microsoft Office Programs i.e. Outlook, PowerPoint, Word (especially Document Formatting, Track Changes, Table of Content, Cross Referencing, Footnotes and Endnotes) and good at typing skill.
Previous admin/ secretary experience in a law firm is an advantage.
Ability to work collaboratively across functions, but also to work independently.
Excellent service mind, high responsibility, attention to details, highly organized with good planning skill, flexible and adaptive, ability to work under pressure and tight timeline in order to deliver work within set timeline, and eager to learn new tools/programs.



Experience:
No experience required
Get requirement from all business stakeholders and create the solution to solve problem and improve business process by using IT systems.
Analyze and design business model, system flow, integration flow, business logic, scenario case or UX/UI.
Compare vendor, hardware and software to make vendor selection.
Create scenario test case and testing including unit test, integration test, performance test and business test.
Create document testing and training materials for users.
Migrate data and implement IT system.
See all reviews for this company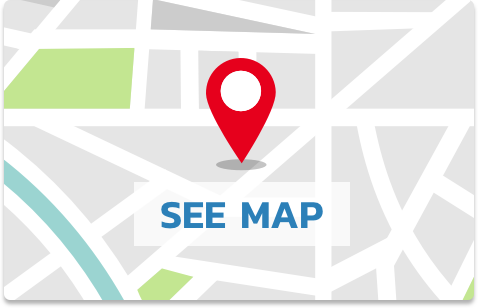 Beiersdorf (Thailand) Co., Ltd.
6th and 7th Fl. Sathorn Square Office Tower, 98 North Sathorn Road, Silom, Bangrak, Bangkok 10500
Benefits
Provident fund
Performance bonus
Flexible working hours
Annual bonus
Health Insurance
Five-day work week
Gym membership
Life Insurance
Maternity leave