Company overview
Website:
www.beiersdorf.co.th/
Beiersdorf (Thailand) Co., Ltd. is a leading international branded goods company. Beiersdorf focuses on the development and care of a well-known global consumer brands with products that are simple part of everyday life. The outstanding features of Beiersdorf brands Nivea, Eucerin, Labello, Futur ... Read more
Why join us: "At Beiersdorf we've been caring about skin for more than 100 years, but our focus on care doesn't stop there. We care about our colleagues, consumers and brands as well as our society and our sustainability. If you care about working with like-minded people in a challenging but supportive environme ... Read more
There are no jobs for this company. Below are the jobs that you might be interested in.
Upload your resume.
Get found by the Employers.



Experience:
No experience required
UNIX.
Database: Oracle.
Setup, Implementation, Performance tuning and Maintenance System Software such as Operating system, Database server, the Application Server on UNIX and Window.
Ensures high availability and acceptable levels of performance of mission-critical host computer resources.
Creates and maintains appropriate system documentation.
Work closely with the team to ensure timely completion of client deliverables.
Bachelor's Degree in Computer Engineering or Computer Science.
Knowledge of System software installation, Performance Tuning, and Maintenance.
Knowledge of Operating System (UNIX, Linux, Windows Server, Server Virtualization Technology) and Networking.
Knowledge of Database: Oracle, DB2 or Microsoft SQL Server.
Strong analytical and problem-solving skills for evaluating various technical solutions.
High ability to learn new technology.



Experience:
5 years required
Skills:
Management, English
Job Responsibilities.
Assist Operation Manager performs such duties that will assure a safe, efficient, and reliable operation of the Power Plant at or above industry standard.
Monitor, inspect, adjust, and control all power production, auxiliary, and facility equipment to assure safe, legal, continuous, and efficient operation, keeping plant emissions and effluents within limits. Taking necessary action to prevent any environmental or production excursions.
Continually check all phases of the operation for difficulties or irregularities, troubleshooting as necessary.
Direct and train others in the inspection, repair, and operation of the facility. Assist in the training of the Production operators.
Perform assigned tasks in the analysis and production of treated water. Take necessary action to maintain the systems within prescribed limits.
Job Qualifications.
Bachelor s degree in Mechanical Engineering, Electrical Engineering, Control and Instrument Engineering or related fields.
Minimum 5 years experience in operation of combine cycle power plant or oil & gas business.
Experience in overseas project would be benefit.
Good command both of spoken and written English and computer literacy.
Experience in shift leader level at least 3 years.
Good knowledge sharing and coaching skill.



Experience:
2 years required
Skills:
Human Resources Development, Analytical Thinking, Good Communication Skills, Leadership Skill, Teamwork, English, Thai
People Development Analyst.
Assess relevant training needs for individuals and organization, design & develop trainingdevelopment program both in leadership and customized program, manage and implementdevelopmental programs.
Design and implement learning and development programs and methodologies to enhance ourpeople capabilities.
Facilitating development programs such as fundamental program.
Perform in-house training administration e.g. preparing required documents and materials,coordinating with participants, ensuring preparation of training facilities, etc. to be available intimely manner and in consistence with the procedure.
Timely collect, input and update employee database and training record of both in-house and external training in the database correctly.
Help coordinate and handle training schedules and other OD initiatives in order to supporteffective time & resource management.
Bachelor s Degree in Social Science, Humanities, Arts, Business Administration or related field.
3 years of experience in Human resources development function.
Experience in internal trainer or facilitator would be advantage.
Good command of spoken and written English communication.
Good skill of MS Office e.g. MS Word, MS Excel, MS PowerPoint.
Analysis and communication skills are required.



Experience:
No experience required
Skills:
Electronics, Problem Solving, Teamwork, Service-Minded, Good Communication Skills, Computer Security, Internet Security, Software Development, Windows Server, Web development, English
เขียนโปรแกรม VB.Net,Web,Application (Programmer).
ออกแบบและพัฒนาในส่วนที่เกี่ยวข้อง (Programmer).
รายงานผลการปฏิบัติงาน ปัญหาที่พบ แนวทางแก้ไข (Programmer).
ประสานงานและแก้ไขปัญหาเบื้องต้นให้กับ User (IT Support).
วิเคราะห์ปัญหา สาเหตุวิธีการแก้ไขเบื้องต้น (IT Support).

฿15,000 - ฿16,000, negotiable


Experience:
No experience required
Salary:
฿15,000 - ฿16,000, negotiable
ข้อควรรู้ก่อนสมัครงาน:ข้อควรรู้ก่อนทำงานกับทางหจก.ลัดดาการ์เด้นช็อป
เนื่องจากทางบริษัทมีปริมาณงานที่มาก และต้องมีการแก้ปัญหาเฉพาะหน้าค่อนข้างมาก อีกทั้งจำเป็นที่จะต้องทำงานให้จบภายในระยะเวลา 1 ชม.โดยเฉพาะงานด้านเอกสาร เช่น การจัดทำใบเสนอราคาและตกแต่งภาพเพื่อให้ลูกค้าทำการตัดสินใจซื้อสินค้าของทางบริษัทได้เร็วขึ้น กรณีงานขนาดเล็กจะต้องมีการคิดหาวิธีที่ดีที่สุดเพื่อให้งานเสร็จเร็วที่สุด เก็บเงินลูกค้าให้ได้เร็วที่สุด และไม่ต้องหาตัวงานเปรียบเทียบเนื่องจากงานของทางบริษัทไม่มีใครทำมาก่อนจึงต้องแก้ปัญหาในงานตามแต่กรณีไป โดยต้องสามารถจัดลำดับให้ถูกว่างานไหนเร่งด่วนหรือด่วนที่สุดในวันนั้นๆ.
Product Designerมีหน้าที่คิดสร้างสรรค์ กล้าตัดสินใจและรับผิดชอบ สามารถเชื่อมโยงงานแต่ละรูปแบบหลากหลายแนว ที่ได้รับมอบหมายให้จบและแก้ปัญหาตัดสินใจได้โดยกระบวนการความคิด การจัดการ.
สถาปนิคที่มีความรู้ความเข้าใจบ้าน/อาคารลอยน้ำพร้อมรับกับการออกแบบสมัยใหม่ในอนาคตอีก 50 ปีข้างหน้าและมีความสามารถในการมองแบบสถาปัตยกรรมในอนาคต หากมีใบประกอบวิชาชีพแล้วหรือว่ากำลังอยู่ในขั้นตอนการสอบขอใบอนุญาตเป็นผู้ประกอบวิชาชีพสถาปัตยกรรมควบคุมระดับภาคี (สำหรับสถาปนิกใหม่: ตามข้อบังคับฯ ว่าด้วยคุณสมบัติผู้ประกอบวิชาชีพสถาปัตยกรรมควบคุม พ.ศ. 2552) จะได้รับพิจารณาเป็นพิเศษ.
เงินเดือน: 15,000-16,000บาท ประเภทของงาน: Full-time อายุ:22 - 40 ปี หมายเหตุ: รับสมัครเฉพาะผู้ที่ถือสัญชาติไทยเท่านั้น.
ทางบริษัทยินดีต้อนรับทั้งผู้ที่มีประสบการณ์การทำงานและผู้ที่เพิ่งจบการศึกษาใหม่.
สามารถเดินทางไปทำภาระกิจต่างประเทศได้ไม่น้อยกว่า15วันเ. เรียนรู้ได้อย่างรวดเร็ว. ตรงต่อเวลา. สามารถทำงานกับบริษัทได้นานไม่ต่ำกว่า 6-10 ปี โดยไม่ติดภาระใด หากมีความประสงค์จะเรียนต่อ ได้ทุนหรืออยากทำกิจการของตัวเองให้แจ้งล่วงหน้า 1-2 ปี.
ความคิดสร้างสรรค์แบบมีกระบวนการวิเคราะห์ขั้นสูง.
ทักษะและฝีมือนำเสนอด้านคอมพิวเตอร์และตัดต่อ Real-time Compositting Demo.
การขึ้นรูป 3 มิติ และสั่งปริ้นชิ้นงานแบบโรงงานได้.
มีความเชื่อว่าทำได้ถึงแม้จะมีโอกาสเพียงแค่1เปอร์เซนต์ ความเชื่อในแบบงานผ่านกระบวนการวิเคราะห์ขั้นสูง.
สามารถนำเสนองานเป็นภาษาอังกฤษได้เป็นอย่างดี.
สามารถใช้โปรแกรมที่เกี่ยวข้องกับทางสถาปัตยกรรมได้เป็นอย่างดี. สามารถใช้ Adobe Photoshop ได้. สามารถสื่อสารภาษาอังกฤษได้ดี. มีความรู้ทางด้านวิศวกรรม. มีความรู้ทางด้านงานศิลป์และนำมาประยุกต์ใช้กับงานได้เป็นอย่างดี. มีความรู้ทางด้านเกษตร.
ลักษณะงานเฉพาะทาง. Writing / Editing. IT / Programming. Art / Design / Creative.



Experience:
2 years required
Skills:
Accounts Receivable, SAP, Accounting
Job responsibilities:
Prepare invoice to retail customer
Accrued sale income in SAP program
Accrued Rebate in SAP program
Add new customer code
Add new item code
Reconcile daily sale all retails store
Monitor customer aging report all customer
Reconcile daily sale for restaurant
Reconcile sale invoice all store
Prepare direct sale report for costing
to prepare sale output Vat report.
Qualitifications:
Thai nationality, Female, age 23-28 years old.
At least 2 year experiences in invoice and AR skill.
Good communication and negotiation skills, interpersonal skills, service-minded.
Excellent MS Office skills (Word, Excel, PowerPoint).
Good knowledge and experience in SAP.



Experience:
No experience required
Skills:
Mechanical Engineering
Gulf Energy Development Public Company Limited.
Job Responsibilities:
Preparing, maintaining, monitoring, analyzing, and troubleshooting of power plant equipment as.
rotating machine, accessories machine and piping.
Controlling and reducing the maintenance costs in order to have production effectiveness within the specified limits.
Analyzing and solving machinery problems in normal and urgent situations/cases or on-call for continuous operation of machinery.
Studying to propose the most appropriate solution for maintenance activities to be further leveraged.
Monitoring the environmental system.
At least bachelor s degree in Mechanical Engineering.
Minimum 3 years experience in mechanical maintenance. (New graduated engineer who is a high-potential and seeking for job challenging is also welcome).
Experience in power plant would be an advantage.
Good Mechanical understanding of Industrial plant and power plant.
Proficiency in Auto CAD, PLC, DCS, Scada, instrument, control valve and analyzer.
Good command in English both of written and verbal.
Ability to work on call on weekends and holidays.
Goal - Oriented, Unity, Learning, Flexible.



Experience:
7 years required
Skills:
Accounting, CPA, Management, English
Deliver accounting process improvement activity across the business through employing process improvement methodologies and the application of innovative thinking.
Co-implement essential system for accounting including collaboration across system, function, solution design, UAT, Training, influencing task priority, data cleaning and fully deployment.
Be representative from accounting and finance to apply accounting and technical expertise to provide specific requirement from accounting and finance such as accounting mapping, accounting configuration, reporting, workflow etc.,.
Ensure relevant system are comply with accounting practice and management requirement.
Support the delivery of better value and greater efficiency through the identification and elimination of unnecessary complexity within accounting processes and identification of better ways of working.
Provide training and advisory support to accounting and financial department in order to design and develop process and documentation, i.e. manual, procedures, work instructions, as needed or requested.
Maintain process flows as the centralized archive and for any further revision for all processes.
Lead and facilitate continuous improvement efforts using Lean or other improvement methodologies.
Perform process inspections throughout the organization process to ensure consistent quality.
Ensure continuous improvement on processes and tools.
Ensure assigned projects / tasks are completed in a timely manner and with a high level of accuracy and quality.
Bachelor s degree or higher in accounting, experience from audit firm is required (CPA is plus).
At least 10 years experience in accounting and consolidation.
Experience in ERP system implementation is a plus (SAP, oracle etc.,).
Good command of English.
Able to work under pressure and timeliness.
Intellectually curious, with great problem-solving skills.
Project planning and control, prioritize work based on changing.



Experience:
No experience required
Skills:
Service-Minded, Good Communication Skills, English
THE BRITISH COUNCIL YLA PROGRAMME We are looking for apart-time who can work with us for more than 6 months.Workdays are only on weekendatChiang Mai branch.
Come and gain experience in UK's international organisation for cultural relations and educational opportunities.
To assist teachers inside and outside the classroom.
To assist the Young Learner Product Team with promotional activities or special events.
To be responsible for administrative tasks.
An undergraduate looking for a short time work experience.
Any field of study is acceptable.
Brilliant communication skills and customer empathy.
Self-motivated and passion to work.
Strong communication and interpersonal skills.
Love to work with children.
Good in English.
Thai nationality.



Experience:
1 year required
Skills:
Facebook Marketing, Creative Presentation, Creative Writing, Digital Marketing, English
See all reviews for this company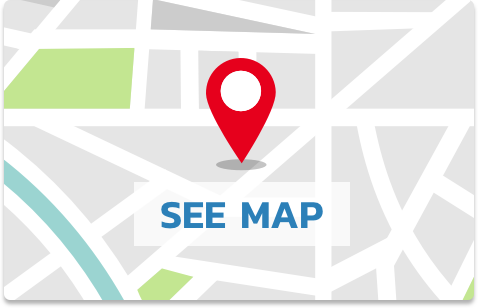 Beiersdorf (Thailand) Co., Ltd.
6th and 7th Fl. Sathorn Square Office Tower, 98 North Sathorn Road, Silom, Bangrak, Bangkok 10500
Benefits
Provident fund
Performance bonus
Flexible working hours
Annual bonus
Health Insurance
Five-day work week
Gym membership
Life Insurance
Maternity leave