เกี่ยวกับบริษัท
ประเภทบริษัท:
การซื้อขาย / การจัดจำหน่าย
Tridge เป็นสตาร์ทอัพด้านการค้าขายระหว่างประเทศ เราแตกต่างจากบริษัทอื่นๆ ในวงการนี้ โดยเราสำรวจความต้องการของตลาดผ่านเครือข่ายของ "Finders" ซึ่งเป็นกลุ่มของผู้เชี่ยวชาญจากแต่ละอุตสาหกรรม และเป็นผู้ซึ่งให้คำแนะนำและให้ข้อมูลเกี่ยวกับตลาด ซึ่งรวมไปถึงความต้องการสินค้าต่างๆ ในตลาดเหล่านั้นให้กับเรา ด้วย ... อ่านต่อ
ร่วมงานกับเรา: Since we are a startup company, our working environment is very dynamic. There are new challenges to overcome every day. If you love solving problems, challenging your capabilities, and improving yourself, Tridge is the place for you. Although our company is based in South Korea, we are proud of ... อ่านต่อ
ไม่มีตำแหน่งงานสำหรับบริษัทนี้ ต่อไปนี้เป็นตำแหน่งงานที่คุณอาจจะสนใจ
อัพโหลดเรซูเม่ของคุณ
เพื่อรับการติดต่อจากบริษัทมากมาย

฿30,000 - ฿45,000, สามารถต่อรองได้


ทักษะ:
Sales, Management, English
เงินเดือน:
฿30,000 - ฿45,000, สามารถต่อรองได้
Type of Contract:1 Year Fixed Term (with possibility to extend).
Location:Chaengwattana.
ABOUT THE DEPARTMENT/TEAM
British Council Thailand is one of the biggest in the British Council s global network with thousands of adult and young learner students studying with us. Our main office is based in Siam Square, Bangkok with locations spread out across the Bangkok metropolitan area and around Chiang Mai. Our customers engage with us face-to-face, online, through email and via the phone. Our Sales & Customer Management team provides a high quality and efficient customer service experience to all new and existing customers across all British Council services.
WHAT YOU WILL BE DOING AND WHY
Supervise a team of Sales & Customer Management Officers in the branch to ensure top quality, welcoming and efficient integrated customer engagement experience to all new and existing customers
Work closely with Branch Manager to ensure the branch meets and exceeds the sales and customer management targets and KPIs
Work closely with Branch Manager and HSCM to build a high performing team and embed a results-orientated sales and customer management culture in the SCM process
Monitor quality of delivered work and to ensure share the same best practice and standards with other branches.
WHAT IS INTERESTING ABOUT IT
You can take pride in the fact that you will be part of a team that enables the British Council to meet its objectives and gives all our customers an exceptional experience. You will also be able to join regular professional development, training and skills programmes to develop your experience and skills.
WHAT WE ARE LOOKING FOR
You will bring along at least 3 years supervisor experience in admin & operational environment of customer management related field. Experience of working with children will be an advantage.
One month fixed bonus per year.
03 % of Provident Fund contribution from the Employer.
Medical Insurance and Corporate Medical Excess Claim.
Personal Accidents and Term Life Insurance.
Enjoy 22 days of Annual leave.
Professional development opportunities.
Eligible for sales incentive after passing probation. Interested applicants should read through the Role Profile and please apply viahttps://tinyurl.com/THA-NT-2010ex. Closing date for applications:30June 2019 (23:59. We offer an attractive benefits package. Only short-listed candidates will be contacted.
Right to work in Thailand".
The British Council is committed to a policy of equal opportunities and welcomes applicants from all sections of the community.
The British Council is committed to the protection of all children and supports the principles of the UNCRC by taking all reasonable measures in our work to ensure a child safe environment. The British Council is committed to maintaining the confidentiality of personal information and undertakes not to divulge any of the applicants personal information to any third party without the prior consent of the applicant. Our privacy policy can be found athttp://www.britishcouncil.org/home-privacy-policy.htm. .



Ensure controls are in place over applications to ensure the data integrity by performing data integrity gap analysis.
Coordinate the resolution of data integrity gaps by working with the business owners.
Work with business partners to gather and understand functional requirements, develop complex queries and provide reports.
Enhancing data collection procedures to include information that is relevant for building analytic systems.
Processing, cleansing, and verifying the integrity of data used for analysis.
Develop data models and algorithms for building analytic systems.
Guidance people to understand and work with data analytics.
Age 23 - 28 years old.
0-3 years experience.
Bachelor's Degree in Computer Engineering, Computer Science, or related field.
Good command of written and spoken in English (TOEIC scores: 650).
Initiative, Good Analytical and Strategic Thinking.
Ability to plan execute and manage project.
Well organized, strong verbal, written and presentation skill.

฿20,000 - ฿30,000, สามารถต่อรองได้


ทักษะ:
Business Statistics / Analysis, Financial Modeling, English
เงินเดือน:
฿20,000 - ฿30,000, สามารถต่อรองได้
ADGES Consulting specializes in three business areas; consulting, assessment, and academy. We are the trusted partners by the world leading organizations. We strive to provide world-class, practical and insightful business and learning solutions to our clients. To cope up with the surge in our clients' demands, we are looking for our team partners who share our passion and values.
ADGES partners with the best in the business. We work side-by-side the world great leadership guru and thinkers. We love innovative ideas with proven results. We are proud of our achievements and impacts that we have created in the business community. For consulting, we are the strategic partnership with RBL, a consulting firm founded by Dave Ulrich and Norm Smallwood. Dave is named the father of 'modern HR'. For Assessment, ADGES Consulting represents Emergenetics, the fast and forward thinking assessment and team applications provider. As for leadership development, we are the exclusive partner with Bluepoint Leadership, the world's leader in designing and facilitating leadership development program.
As part of a forward looking, young and energetics organization, you will be challenge but you will be developed at your fullest potential. You will work with the best around the world. If you think, you have what it takes. Let us hear from you.
A Project Coordinator/Business Analyst will work in a learning-filled environment, participating as an integral member of project teams. You will provide quantitative and qualitative analytical support to senior consultants, drawing meaningful conclusions from client data. Project Coordinator is a first step for junior graduate who dreams to take on Consulting position. This is a perfect chance to groom you and expose you to real players in the industry.
You also can expect to:
Help write and structure client presentations, including recommendations presented to HR leaders, senior management, executives and boards of directors.
Analyze clients' strategic and organizational information and model clients' financial and compensation data versus the market.
Conduct research and analysis to understand industry and organization-specific issues, including business strategy, compensation and rewards, corporate performance and performance management.
Collect and examine data trends in client financial performance, pay practices and policies, and talent management, including performance management, succession planning, rewards, selection/recruiting and leadership/employee development.
Help clients achieve responsible executive remuneration by translating business strategies and shareholder expectations into performance measurement and talent management systems.
Develop project management and consulting skills, ultimately serving as a day-to-day client contact for project areas including data requests and data management.
Provide administrative supports to ensure the project team and a team of facilitators can provide the best learning experiences that create learning with impacts. Administrative supports cover preparing materials, event rooms, coordinate with vendors to ensure smooth learning and consulting operations.
Coordinate with facilitators, vendors, and learning partners to deliver learning program and other consulting projects.
A Bachelor/Master degree in general management, human resources (HR) and/or other relevant areas are preferred.
Business, finance, accounting, HR and/or economics internship experience preferred.
Strong analytical skills, both quantitative and qualitative, and a strong background in Excel.
Experience in data analysis, financial modeling and presentation design.
Excellent organizational, interpersonal, verbal and written communication skills.
Intellectual curiosity, seeking opportunities to develop new skills.
Flexibility, adaptability and the ability to work under tight deadlines or changing client needs.
Superior organizational skills and strong attention to detail.
Team and client-focus attitude.



ประสบการณ์:
ไม่จำเป็นต้องมีประสบการณ์ทำงาน
ทักษะ:
Network Infrastructure, Software Architecture
Responsible for implement and technical support for network solution.
Provide detail design, planning and consulting network and security solution to customer.
Install and provide configuration to network equipment and network services.
Troubleshooting, determine cause of the problems, follow up and solve the problem - Provide implementation, maintenance, and integration of the corporate WAN, LAN and server architecture.
Bachelor's Degree or higher in Computer Engineering /Computer Science or IT related field.
Experience in Network installation and support LAN/WAN and Network Management will be advantage.
Knowledge of TCP/IP networking such as Routing, Switching, QoS and security.
Knowledge on computer OS, DNS, DHCP, E-mail system.

฿40,000 - ฿50,000, มีค่าคอมมิชชั่น


ทักษะ:
Sales, Market Analysis, English, Thai
เงินเดือน:
฿40,000 - ฿50,000, มีค่าคอมมิชชั่น
ADGES representsworld-class solutions that work effectively with Thai and Southeast Asia learner profile. We have a long-list of successful engagements that span across Asia Pacific region. Your search for world-class and professional Leadership & Team Development Trainer ends here.
The Leadership & Team Development Trainer will help drive company values and philosophy through training and content development activities that are strategically linked to the organization s mission and vision. The position works with the Talent Leadership team to identify and address employee and organizational development needs. The position is responsible for ensuring effective training programs are in place to enable the achievement of desired business results. Training programs focus on a variety of topics: including personality profile for individual and team, communication, coaching, and management/leadership skills. Conducts needs assessments, designs and develops training programs. Facilitates the delivery of both custom and corporate training programs. Measures the effectiveness of training to ensure a return on investment.
Essential Duties and Responsibilities:
Facilitating Leadership and Employee Development Programs.
Helps employees identify specific behaviors that will contribute to service excellence.
Coaches managers to enhance own performance and to improve the performance of employees.
Develops specific training programs to improve service performance.
Works with leadership team to determine development needs of managers.
Designs, develops and delivers a management development program to build effective management skills.
Drives brand values and philosophy in all training and development activities.
Content Development.
Assists in the all phases of the content development cycle, including needs analysis, planning, designing, developing, implementing, evaluating and editing.
Manage multiple program development projects simultaneously by prioritizing project deadlines. Tracks program development life cycles; ensures that any problems are addressed, escalated when needed, and resolved quickly.
Develops participant and instructor materials (course manuals, workbooks, handouts, job aids, etc).
Develops self-paced elearning, instructor-led training (both in-person and virtual classroom material).
Work with Training Team to review all curriculum components annually with subject matter experts based on evaluation/feedback.
Develop updated curriculum as required by results of annual review.
Works with team to monitor and evaluate training program, assess results, implement enhancements, and provide recommendations for training program effectiveness.
Managing and Administering Employee Training.
Promotes and informs employees about all training programs.
Uses effective training methods to ensure employees have a good understanding of competencies and can demonstrate the proper knowledge, skills and abilities.
Administers and delivers core training initiatives which include: our Core Competency Curriculum, Management/Leadership Skills, Myers Briggs, HBDI, and Customer Service Skills.
Makes any necessary adjustments to training methodology and/or re-trains as appropriate.
Ensures adult learning principles are incorporated into training programs.
Developing Training Program Plans.
Develop communication and roll out strategy plan for new talent development initiatives.
Partners with operational leaders to assess if employees demonstrate effective technical and leadership skills.
Evaluating Training Program Effectiveness.
Aligns current training and development programs to effectively impact key business indicators.
Ensures all training and development activities are strategically linked to the organization s mission and vision.
Measures transfer of learning from training courses back to the business.
Tracks key business indicators to determine the effectiveness of current training and development programs.
Required Qualifications/Skills:
Excellent facilitation skills.
Strong writing and editing skills.
Instruction Design experience.
Content/Curriculum Development.
Excellent organizational, operational and process/project management skills.
Strong communication and relationship management skills.
High Influencing and consulting skills.
A good understanding of the learning and development industry.
Ability to work flexible schedule to support delivery which may exceed the typical workday.
Travel 25-50% to other locations to support training needs at multiple locations.
Education/Certification/License:
Bachelor s Degree.
At least 5-7 years of related experience in talent development.
This job description has been written to include the general nature of work performed. It is not designed to contain a comprehensive detailed inventory of all duties, responsibilities and qualifications required of employees assigned to this job.



ประสบการณ์:
ไม่จำเป็นต้องมีประสบการณ์ทำงาน
UNIX.
Database: Oracle.
Setup, Implementation, Performance tuning and Maintenance System Software such as Operating system, Database server, the Application Server on UNIX and Window.
Ensures high availability and acceptable levels of performance of mission-critical host computer resources.
Creates and maintains appropriate system documentation.
Work closely with the team to ensure timely completion of client deliverables.
Bachelor's Degree in Computer Engineering or Computer Science.
Knowledge of System software installation, Performance Tuning, and Maintenance.
Knowledge of Operating System (UNIX, Linux, Windows Server, Server Virtualization Technology) and Networking.
Knowledge of Database: Oracle, DB2 or Microsoft SQL Server.
Strong analytical and problem-solving skills for evaluating various technical solutions.
High ability to learn new technology.



ประสบการณ์:
ไม่จำเป็นต้องมีประสบการณ์ทำงาน
ทักษะ:
Compliance, Financial Analysis, English
เงินเดือน:
สามารถต่อรองได้
Compliance Officer.
A Compliance Officer is knowledgeable about governmental and financial regulations and laws, oversees the AML/KYC Program, functioning as an independent and objective body that reviews and evaluates compliance issues/concerns within the organization. This position will be accountable for the development, implementation and maintenance of the company s AML program; for the analysis and management of AML and Terrorist financing risk, meeting regulatory obligations in a timely manner, and the proactive implementation of best practices and improvements to the assurance framework.
Researches, assesses, implements, and manages the areas of financial services regulations and laws and procedures, consumer protection, and public interest laws..
Support the team to ensure compliance with anti-money laundering policies and regulations..
Work closely with the front line staff in overseeing compliance procedures and advises on risk management.
Maintain and put in place sound KYC/EDD frameworks and ensure ongoing monitoring and review.
Ensure that operational processes are sufficient, documented, and implemented such as fraud monitoring, customer due diligence, AML investigation workflows and case management, KYC/EDD, correspondent banking, transaction monitoring, and suspicious activity reporting.
Bachelor s degree in Law or related field.
Shown extensive leadership and team work experience.
Understanding of AML concepts.
0-3years experience as a business analyst in the banking and AML industry.
Excellentin English both writing and reading.
Good organizational skills, ability to prioritize, manage multiple tasks, adhere to strict deadlines.
Passionate about financial inclusion.
A track-record of getting things done - drive, ownership and execution are core to our culture at coins.co.th.

ห้วยขวาง, กรุงเทพ,
งานขาย
งานขาย


ประสบการณ์:
ไม่จำเป็นต้องมีประสบการณ์ทำงาน
Identifies business opportunities by identifying prospects and evaluating their position in the industry; researching and analyzing sales options.
Sells products by establishing contact and developing relationships with prospects; recommending solutions.
Maintains relationships with clients by providing support, information, and guidance; researching and recommending new opportunities; recommending profit and service improvements.
Prepares reports by collecting, analyzing, and summarizing information.
Maintains quality service by establishing and enforcing organization standards.
Contributes to team effort by accomplishing related results as needed.



ประสบการณ์:
ไม่จำเป็นต้องมีประสบการณ์ทำงาน
ทักษะ:
Good Communication Skills, English
เงินเดือน:
สามารถต่อรองได้
key Accountability:
Professionally handle incoming calls, including providing basic information on the company to callers and transferring calls to appropriate lawyers/staff or departments via the switchboard or PBX system. Making outgoing calls as requested by lawyers and staff.
Reporting faults and malfunctions of the telephone and facsimile equipment to supervisors.
Assisting with setting up conference calls between different locations and time zones as requested by lawyers/staff.
Bachelor's degree in any field.
Able to communicate well in both English and Thai.
Service-minded, able to multitask and good interpersonal skills.

฿20,000 - ฿25,000, สามารถต่อรองได้


ประสบการณ์:
ไม่จำเป็นต้องมีประสบการณ์ทำงาน
ทักษะ:
Teaching, Good Communication Skills, Microsoft Office, English, Thai
เงินเดือน:
฿20,000 - ฿25,000, สามารถต่อรองได้
Type of Contract:1 year fixed term contract with possible extension
Location:CU Demonstration Elementary School (Satit Chula).
ABOUT THE DEPARTMENT/TEAM.
Satit Chula is the largest and longest-running of our Thai school contracts with a team of one senior teacher, 14 teachers, one programme coordinator and five YL Assistants. The school is located in Bangkok s city centre within the campus of Chulalongkorn University (one of the country s most prestigious universities, to which it is attached as a demonstration school ).
WHAT YOU WILL BE DOING AND WHY.
Providing ongoing support to staff and customers both inside and outside the classroom and contribute towards the smooth running of the Primary Learners Programmes in Bangkok, you will need:
Supervising young learners inside and outside the classroom.
Assisting teaching staff both inside and outside of the classroom.
Ensuring parents and other caregivers are kept informed and high levels of customer satisfaction are maintained.
Assisting the Partnership Manager and/or Academic Manager with maintaining the storybook library to a high standard.
Assisting with promotional activities and school-related events.
WHAT IS INTERESTING ABOUT IT.
You can take pride in the fact that you will be part of a team that enables the British Council to meet its objectives and gives all our customers an exceptional experience. You will also be able to join regular professional development, training and skills programmes to develop your experience and skills.
WHAT WE ARE LOOKING FOR.
You must have:
Strong oral and written communication skills in both Thai & English.
At least 6 months experiences of working with children, experience of working with kids in Primary and/or Kindergarten are desirable;.
A professional diploma is essential; Early years qualification or Special Education Needs (SEN) qualification will be an advantage.
Computer skill with knowledge of word, excel and outlook. Candidates who are interested and have the right to work in Thailand should apply online via:https://tinyurl.com/THA-NT-1943e. Closing date for applications: 30 June2019 (23.59 UK time).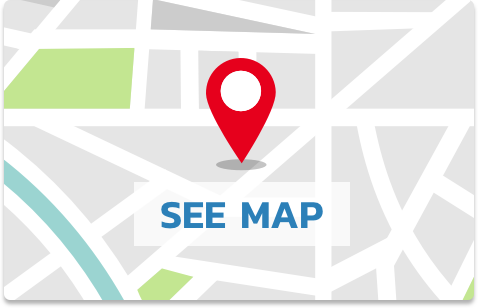 สวัสดิการ
ทำงานนอกสถานที่
การพัฒนาเพื่อความเป็นมืออาชีพ
ทำงาน 5 วัน/สัปดาห์
โทรศัพท์บริษัท
ตำแหน่งงานว่างที่คุณน่าจะสนใจ