ไม่มีตำแหน่งงานสำหรับบริษัทนี้ ต่อไปนี้เป็นตำแหน่งงานที่คุณอาจจะสนใจ
อัพโหลดเรซูเม่ของคุณ
เพื่อรับการติดต่อจากบริษัทมากมาย



ทักษะ:
Electronics, Electrical Engineering
เงินเดือน:
สามารถต่อรองได้
ต้องได้รับหนังสือรับรองความรู้ความสามารถ ตามพระราชบัญญัติส่งเสริมการพัฒนาฝีมือแรงงาน (ฉบับที่ 2) พ.ศ.2557 หรือสมัครเข้าฝึกอบรม และมีลำดับรายชื่อเพื่อฝึกอบรมเป็นที่เรียบร้อยแล้ว.
ดูแลซ่อมแซม และบำรุงรักษางานระบบส่วนกลางของอาคาร.
ซ่อมแซมงานในห้องชุด.
ให้บริการลูกค้า และเจ้าของร่วม.
เพศชาย อายุ 21 ปีขึ้นไป.
สำเร็จการศึกษาระดับประกาศนียบัตรวิชาชีพ (ปวช.) ถึงปริญญาตรี สาขาวิศวกรรมไฟฟ้า และมีประสบการณ์ทางด้านการบริหารอาคารชุดอย่างน้อย 1 ปี.



เงินเดือน:
สามารถต่อรองได้
ดูแลงานด้านการวางแผนการผลิตสินค้า ติดตามความคืบหน้าและกำหนดการส่งสินค้า.
ดูแลจัดการด้านการเจรจาต่อรองและการเสนอราคาต่าง ๆ ให้เป็นไปตามเป้าหมายบริษัทฯ.
ดูแลงานด้านการจัดหาวัตถุดิบ, วัสดุอุปกรณ์ ตลอดจน Suppliers ต่าง ๆ.
ประสานงานกับหน่วยงานต่าง ที่เกี่ยวข้อง.
แก้ไขปัญหาการซื้อระหว่างแผนกและซัพพลายเออร์.
สนับสนุนทีมขาย.
จัดทำข้อมูล และ เอกสารต่างๆ เช่น เปิด PO. รายละเอียดของสินค้าแต่ละ.
แสดงจำนวนข้อมูลในสต๊อกสินค้าที่ปรับยอดแล้วดูแลการจัดการ.



ทักษะ:
Inventory / Warehouse Management, Excel, English
Take delivery of goods and supplies.
Check for damaged or missing items.
Store goods appropriately.
Pick and pack orders for dispatch.
Load goods for dispatch.
Ensure delivery of materials to production lines in accordance with production standards.
Input data regarding stock and inventory into WMS system.
Keep accurate stock records.
Carry out stock counts as and when required.
Keep paperwork up to date.
Ensure that all lifting and maneuvering of product is carried out in accordance with manual handling procedures.
Operate in a safe manner complying with all health, safety and environmental requirements to ensure own and safety of others.
Handle any hazardous materials in an appropriate manner.
Keep areas of work clean and tidy to ensure operational efficiency.
Make recommendations to aid efficiency and add value.
Ensure that works are in a safe manner and comply with the Health, Safety and Environmental Policies.
Bachelor's degree in any field.
At least 1 year of experience, experience in warehousing and distributions are advantage.
Ability to work accurately, with interruptions, to meet deadlines.
Ability to work in a flexible way that allows for changes in assignments and priorities depending upon identified needs of the unit.
Good organizational, time management, customer service and problem-solving skills.
Computer skill for MS office, Typing Skills (English and Thai).
Ability to work a variable schedule on occasion, including early mornings, evenings and/or weekends.



ทักษะ:
Corporate Law, Contracts, Microsoft Office, English
เงินเดือน:
สามารถต่อรองได้
Drafting and reviewing commercial contracts in both Thai and English.
Negotiating legal terms, conditions of contracts and any other legal documentation, and advising on new business ventures and transaction matters.
Advise on legal issues/ risks and provide legal support to business teams.
Acquiring knowledge of local laws for targeted countries for investment in order to facilitate overseas transactions and ensure legal compliance for investment projects.
Ensure that external advice to the business is accurate, timely and communicated appropriately.
Coordinating with all internal departments, government authorities and external counsels in Thailand and overseas.
Male or Female, age over 25 years old.
Bachelor's Degree or higher in Law.
Contract drafting skill is required.
Possess a lawyer license while a barrister at law qualification is desirable but not essential.
Strong Thai and English proficiency skills, both verbal and written; should have ability to communicate legal issues/advice in a clear and concise manner.
Computer literate and familiar with MS Word, Excel and Powerpoint applications.
At least 5 to 10 years of experience in corporate legal work at law firm and/or legal division.



ทักษะ:
Public Relations, Digital Marketing, English
เงินเดือน:
สามารถต่อรองได้
Key Responsibilities:
Be the company spokesperson and organize our complete publicity in Thailand:
Strategy: support the local execution of the global Communications & primarily consumer PR strategy.
Press office management: answer daily media or influencers inquiries, identify & develop a strong network of interesting journalists & influencers, monitor all coverage & fill-in reports.
Outreach: distribute and pitch all press releases to the relevant media targets maximizing results.
Content ideas and local adaptation: adapt the content provided by HQ with local information & work with our content writers to find new creative angles for journalists & influencers.
Influencers collaboration: identify & contact relevant influencers to set-up valuable collaborations for the brand (food, lifestyle, corporate).
Bachelor s Degree in communication, journalism or related field.
2-3 years experience in PR / Communications (agency work experience preferred).
Experience in managing lifestyle and corporate media.
A keen understanding of media, news cycle & digital platforms with proven success achieving coverage.
Strong organizational skills, results-driven and detail-oriented with the ability to multi-task.
Ability to write articles in both Thai and English language.
Thai National only, with excellent written & verbal communication skills in Thai and English.
What we offer:
Unlimited foodpanda vouchers.
Flexible working hours.
Types of leave: birthday, bereavement, personal, business, paternity, maternity.
Medical insurance and annual health check.
Free gym membership.
eLearning platform.
Free office massages, food and drinks every Friday.



ประสบการณ์:
ไม่จำเป็นต้องมีประสบการณ์ทำงาน
ทักษะ:
Good Communication Skills, Microsoft Office
เงินเดือน:
สามารถต่อรองได้
Acting as the point of contact between the management team and clients.
Manage schedule and organize meetings, travels, conferences and events.
Prepare presentation for meetings / prepare meeting room and facilities / take notes in.
internal meeting / Summarize the main points from presentation / meeting notes for.
executive review.
Handling requests and queries appropriately.
Produce reports, presentations and briefs.
Plan, organize, and prioritize own workload so that all tasks are completed accurately and.
on time.
Travel with the Director to functions and events as requested.
Other related jobs as personal assistant as assigned.
23-35years old, Bachelor degree with direct experiences as personal assistant to the management.
Proficient in English.
Excellence oral and written communication skills.
Well-developed time management and organizational skills.
Attention to detail, Result oriented, and Highly reliable for the quality of deliverables.
Passion for a sense of achievement and possess a virtual can-do attitude.
Be proactive and take the initiative.
Able to travel as assigned.
Experience in Agency or Entertainment business.



ทักษะ:
Accounting, Accounts Payable, Accounts Receivable, English
เงินเดือน:
สามารถต่อรองได้
Responsible for billing and collection of all corporate accounts receivables.
Organize and monitor records of invoices, bills and receipts.
Maintain accurate records of accounts. Set up and maintain customer files.
Maintain monthly accounts receivable aging file.
Prepare intercompany confirmation on monthly basis.
Ensure timely collection.
Conduct credit checks.
Negotiate with clients in non-payment cases.
Prepare monthly, quarterly, annual and ad-hoc forecasting reports.
Ensure high-quality invoicing and collection procedures that comply with policy.
Ensure all team members follow the accounting principles.
Ad hoc work as assign from management.
Thai Nationality, Male/Female, age 25-30.
Bachelors or Master s Degree in Accounting or related.
Minimum 2 years of work experience in Accounting or Finance.
Experiences with A/R function.
Able to work under pressure and meet tight timelines.
Computer proficient (Microsoft Excel).
SAP experience would be an advantage.

฿66,720 - ฿88,950, มีค่าคอมมิชชั่น


ทักษะ:
Sales, Management, Customer Relationship Management (CRM), English, Thai
เงินเดือน:
฿66,720 - ฿88,950, มีค่าคอมมิชชั่น
Summary.
The Inside Sales Supervisor manages and develops Inside Sales Representatives and the Inside Sales Lead Representative to increase sales opportunities, customer relations, volume, and revenue. This position is responsible for meeting both customer shipping needs and business plan results. He/She manages sales performance, resolves service issues, coaches Inside Sales Representatives, acts as a liaison with other UPS functions, directs Inside Sales Lead Representative, and oversees Inside Sales Representatives in establishing pricing and compliance. This position supervises National Inside Sales Representatives, Non-National Inside Sales Representatives, and Inside Sales Lead Representatives and other lead representatives within the department..
Supports Business Plan Goals.
Reviews Total Enterprise Account Management System (TEAMS) data trends (e.g., biggest gaining accounts, declining accounts, etc.) in business segment to advise Inside Sales Representatives on ways to maintain and grow the business.
Reviews business plan goals to develop strategies for achieving those goals.
Assists Inside Sales Representatives in meeting business plan goals by coaching them on how to use sales tools (i.e., the funnel) to develop appropriate strategies that maximize account potential.
Tracks results in TEAMS on an on-going basis and modifies plans to ensure sales goals are achieved.
Acts as a liaison between Inside Sales and other UPS departments (e.g., Marketing, field sales, etc.) to obtain knowledge and resources for Inside Sales Representatives.
Supervises and Develops Others.
Determines employees training needs to produce continuous development plans.
Provides on-going feedback and support to improve performance.
Conducts performance evaluations in a consistent, fair, and objective manner to encourage continuous performance improvement.
Holds others accountable to established performance levels to achieve individual and group goals.
Resolves individual and group performance issues in accordance with UPS s policies and procedures in a timely manner to motivate and foster teamwork.
Manages Inside Sales Representatives' Performance.
Listens to representatives customer calls to evaluate training needs.
Instructs Inside Sales Representatives how to get customers to use available service channels to ensure that customer questions and issues are promptly resolved and to minimize the amount of time spent on service-related issues.
Generates and distributes reports on business plan results and sales statistics (e.g., talk time, calls per hour, etc.) to Inside Sales Representatives so they are able to monitor their own performance.
Uses performance against business plan results, customer feedback, call monitoring, and performance on other sales statistics (e.g., talk time, calls per hour, etc.) to identify examples of outstanding performance and areas needing improvement.
Discusses performance with Inside Sales Representatives and provides individual and group recognition for outstanding achievement to reinforce performance excellence.
Works with Inside Sales Representatives to develop action plans that ensure the achievement of business objectives.
Initiates disciplinary action when Inside Sales Representatives are not following UPS s policies and procedures to ensure compliance.
Identifies and removes barriers hindering Inside Sales Representatives to improve performance.
Manages Inside Sales Lead Representatives' Performance.
Instructs Inside Sales Lead Representative on the knowledge, skills, and abilities needed to improve Inside Sales Representatives sales skills.
Seeks information on Inside Sales Lead Representatives' teaching ability and utility to gauge the Lead s effectiveness.
Provides Inside Sales Lead Representative with feedback on his/her teaching and coaching of representatives to improve Lead s performance.
Works with Inside Sales Lead Representative to ensure that representatives are following policies and procedures.
Initiates appropriate disciplinary actions when representatives under perform to support the business.
Monitors Strategy of Pricing and Contract Compliance.
Reviews Inside Sales Representatives customer contracts to ensure favorable pricing strategies that maximize the business opportunity.
Assists Inside Sales Representatives to ensure they negotiate mutually beneficial contracts and develop appropriate call strategies on complex agreements.
Holds Inside Sales Representatives accountable for managing non-compliant accounts to ensure customers are upholding their contractual agreements.
Communicates Comparative Shipping Products and Services.
Maintains up-to-date knowledge of UPS s products and services to provide accurate information to Inside Sales Representatives when responding to Inside Sales Representatives questions, dissatisfied customer questions, or providing on-the-job training.
Communicates competitor strategies, capabilities, and pricing patterns to Inside Sales Representatives to teach them how to successfully position UPS s products and services.
Examines customer buying trends to identify competitor trends (e.g., changes in competitor strategies, capabilities, pricing patterns, etc.) and to communicate this information to upper management.
Audits Closed Leads.
Accesses the Sales Lead Incentive Management (SLIM) system to research closed leads.
Reviews reasons given for closing SLIM leads to make sure they adhere to policies and procedures.
Instructs Inside Sales Leads to have their representatives reopen and then properly close SLIM leads that were initially closed improperly to maintain adherence to SLIM guidelines.
Possess a Bachelor s Degree in Logistics and Transportations / Marketing / Business or equivalent.
Minimum 5 years of relevant experience in similar capacity.
At least 2 years of successful people management experience in managing Sales, Customer Service/Relations team.
Positive, detailed, results oriented and possess excellent leadership skill to be able to lead a team.
Mature, professional, confident, customer-oriented, passionate, sales driven and highly motivated with the ability to work in a fast paced environment.
Ability to prioritize and handle multiple tasks at any given time.
Team player with excellent interpersonal skills to interact with all levels of stakeholders which includes communicating with the top management.
Possesses excellent verbal and written English communication skills.
Require demonstrated skills in MS Office Programs (MS Word, MS Excel, MS Powerpoint).

฿40,000 - ฿50,000, มีค่าคอมมิชชั่น


ทักษะ:
Sales, Market Analysis, English, Thai
เงินเดือน:
฿40,000 - ฿50,000, มีค่าคอมมิชชั่น
ADGES representsworld-class solutions that work effectively with Thai and Southeast Asia learner profile. We have a long-list of successful engagements that span across Asia Pacific region. Your search for world-class and professional Leadership & Team Development Trainer ends here.
The Leadership & Team Development Trainer will help drive company values and philosophy through training and content development activities that are strategically linked to the organization s mission and vision. The position works with the Talent Leadership team to identify and address employee and organizational development needs. The position is responsible for ensuring effective training programs are in place to enable the achievement of desired business results. Training programs focus on a variety of topics: including personality profile for individual and team, communication, coaching, and management/leadership skills. Conducts needs assessments, designs and develops training programs. Facilitates the delivery of both custom and corporate training programs. Measures the effectiveness of training to ensure a return on investment.
Essential Duties and Responsibilities:
Facilitating Leadership and Employee Development Programs.
Helps employees identify specific behaviors that will contribute to service excellence.
Coaches managers to enhance own performance and to improve the performance of employees.
Develops specific training programs to improve service performance.
Works with leadership team to determine development needs of managers.
Designs, develops and delivers a management development program to build effective management skills.
Drives brand values and philosophy in all training and development activities.
Content Development.
Assists in the all phases of the content development cycle, including needs analysis, planning, designing, developing, implementing, evaluating and editing.
Manage multiple program development projects simultaneously by prioritizing project deadlines. Tracks program development life cycles; ensures that any problems are addressed, escalated when needed, and resolved quickly.
Develops participant and instructor materials (course manuals, workbooks, handouts, job aids, etc).
Develops self-paced elearning, instructor-led training (both in-person and virtual classroom material).
Work with Training Team to review all curriculum components annually with subject matter experts based on evaluation/feedback.
Develop updated curriculum as required by results of annual review.
Works with team to monitor and evaluate training program, assess results, implement enhancements, and provide recommendations for training program effectiveness.
Managing and Administering Employee Training.
Promotes and informs employees about all training programs.
Uses effective training methods to ensure employees have a good understanding of competencies and can demonstrate the proper knowledge, skills and abilities.
Administers and delivers core training initiatives which include: our Core Competency Curriculum, Management/Leadership Skills, Myers Briggs, HBDI, and Customer Service Skills.
Makes any necessary adjustments to training methodology and/or re-trains as appropriate.
Ensures adult learning principles are incorporated into training programs.
Developing Training Program Plans.
Develop communication and roll out strategy plan for new talent development initiatives.
Partners with operational leaders to assess if employees demonstrate effective technical and leadership skills.
Evaluating Training Program Effectiveness.
Aligns current training and development programs to effectively impact key business indicators.
Ensures all training and development activities are strategically linked to the organization s mission and vision.
Measures transfer of learning from training courses back to the business.
Tracks key business indicators to determine the effectiveness of current training and development programs.
Required Qualifications/Skills:
Excellent facilitation skills.
Strong writing and editing skills.
Instruction Design experience.
Content/Curriculum Development.
Excellent organizational, operational and process/project management skills.
Strong communication and relationship management skills.
High Influencing and consulting skills.
A good understanding of the learning and development industry.
Ability to work flexible schedule to support delivery which may exceed the typical workday.
Travel 25-50% to other locations to support training needs at multiple locations.
Education/Certification/License:
Bachelor s Degree.
At least 5-7 years of related experience in talent development.
This job description has been written to include the general nature of work performed. It is not designed to contain a comprehensive detailed inventory of all duties, responsibilities and qualifications required of employees assigned to this job.



ทักษะ:
Accounts Payable, Accounts Receivable, Taxation, English
เงินเดือน:
สามารถต่อรองได้
Plan B Media is a leading media company offering an extensive range of Out-of-Home media solutions with the most expansive footprint of all key strategic locations throughout Thailand and ASEAN countries that effectively cater to different customer needs and reach all target audiences.
We are hiring a Senior Accountant with at least 3 years of working experience. To mainly handle accounting, AP, AR, and taxation.
Handle to accounting monthly close.
Prepare, collate and translate accounts payable (AP) documentation including all payments to suppliers and staff.
Send out accounts receivable (AR) documentation including invoice and receipt.
Perform monthly calculation and prepare WHT, VAT, reconciliation.
Prepare tax return such as PND. 3, 53, 54, 36.
Financial Statement Closing Process will be a great advantage but not necessary.
Manage all account reconciliations and resolve accounting discrepancies.
Other tasks as assigned.
Bachelor's Degree in Accounting.
At least 3 - 5 years working in Accounting or Audit firm.
Strong background in Accounting Standard, understand in all accounting processes.
Proficiency in English communication is advantage.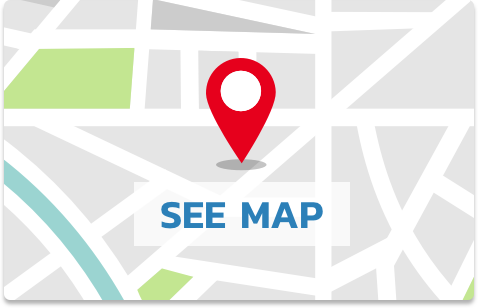 Sorapol London
73 Soi Sukhon-Thaswas 26, Sukhon-Thasawas Road, LadpraoBangkok 10230, Thailand
สวัสดิการ
ประกันสังคม
โบนัสขึ้นอยู่กับผลงาน
โอกาสในการเรียนรู้และพัฒนา
ชั่วโมงทำงานยืดหยุ่น
ตำแหน่งงานว่างที่คุณน่าจะสนใจ