เกี่ยวกับบริษัท
ประเภทบริษัท:
เทคโนโลยีสารสนเทศ
เว็บไซต์:
www.smoothgraph.com
Smoothgraph develop an E-commerce and Digital Marketing solution for SMEs. We inspires to enhance SMEs to step into digital market on a right track. Our team assists clients from start and grow every step with them. We are not only an agency who operate an online campaign but we also come out with n ... อ่านต่อ
ร่วมงานกับเรา: Now we are building a team who passionate in e-commerce and digital market. Be a part of us, you will get to learn how to get into e-commerce and digital market in all aspects.อ่านต่อ
ไม่มีตำแหน่งงานสำหรับบริษัทนี้ ต่อไปนี้เป็นตำแหน่งงานที่คุณอาจจะสนใจ
อัพโหลดเรซูเม่ของคุณ
เพื่อรับการติดต่อจากบริษัทมากมาย

฿22,000 - ฿30,000, สามารถต่อรองได้


ประสบการณ์:
ไม่จำเป็นต้องมีประสบการณ์ทำงาน
ทักษะ:
Service-Minded, Fast Learner, Good Communication Skills, High Responsibilities, Multitasking, Teamwork, English
เงินเดือน:
฿22,000 - ฿30,000, สามารถต่อรองได้
Blockchain is changing how we use and think about money. coins.co.th, the most trusted company in the Philippines and Thailand, is looking for you to join our rapidly growing team in Bangkok.
We are driven by the desire to influence people's lives. We enjoy doing work that matters. We believe that bold ideas change the world. We place great value on open communication, mutual respect, and continuous learning on the job.
We want to work with passionate, motivated professionals, as we build and continuously improve our product/s and work to improve financial inclusion in Thailand.
Our mission is to allow anyone to buy, sell and accept Bitcoin safely and easily. You will play a large, direct role in allowing us to realize this vision. We are looking for exceptional individuals with great people skills and are super passionate about making Bitcoin accessible to everyone.
Willing to work in shifts (flexible time) /rotate schedule/weekend schedule (Working from home is negotiable).
Key Responsibilities.
Directly handle and respond to customer queries and concerns via live chat, emails and calls or any incoming queries and forward to relevant team if needed.
Analyze and solve customer issues and problems.
Assist with marketing and promotion of our business and products to the market.
Collaborate and communicate with the relevantteam e.g. to identifycustomer issues or which bugs require immediate attention.
Be the "voice" of the customers within the company.
Holds a Bachelor's Degree.
Shown extensive leadership and team work experience - Exceptional peoples skills/ Good communication skills/ Service mind.
Able to communicate with customers in English and Thai.
Attention to detail / Passionate about Blockchain/financial inclusion.
A track-record of getting things done - drive, ownership and execution are core to our culture at coins.co.th.
0-1 year experience in customer service will be preferable.
Fresh graduates are welcome to apply.



ทักษะ:
Sales, Negotiation, English
เงินเดือน:
สามารถต่อรองได้
Responsible for selling of IT solutions/software products to the specified target.
Identify business opportunity through proactive engagement and development of strong. relationship with customer.
Customer visits and follow up on proposed sales achievement.
Handle process of writing proposal and bidding.
Provide basic technicalconsultant and product knowledge to the customer.
At least 2 years of sales experience in IT solutions/System Integrator.
Bachelor's degree or higher in Computer Engineer, Computer Science, Information Technology, or related field.
Experience in Sales IT is a plus.
Good presentation, communication and interpersonal skills.
Strong drive to achieve, interpersonal, presentation and communication skills.
Having own car.



ทักษะ:
Budgeting, Financial Modeling, Financial Reporting, Financial Analysis, Accounting, Business Statistics / Analysis, Cash Flow Management, Thai, English
Job Responsibilities:
Coordinating or assisting Manager for the budget and forecasting process.
Gathering data, information from all internal related function to be ready for simulation.
Preparing and consolidating financial statements and internal reporting.
Providing monthly, quarterly, and year-end analyses.
Serving as a liaison to related function.
Helping for development of reports for management.
Creating quick and easy templates.
Preparing and arrangement internal data from each unit for supporting financial budget forecast.
Supporting to prepare ad hoc reports for management.
Assisting in special projects whenever asked.
Bachelor Degree or higher in Business Administration, Finance, or Accounting.
Having 3 - 5 experience years in process of financial analysis, data analysis, investment, budgeting, and forecasting.
Knowledge in business of hire purchase, leasing, or financial services are desirable.
Strong interpersonal and communication skills; experiences in effectively communicating key data including presentation to senior management, Keen analytical methods, well-organized, and high attention in details and problem solving.
Excellent in Microsoft Excel and PowerPoint.
Good communicated in English both speaking and writing (TOEIC = 600).
Having maturity and good manner for working.
We offer attractive salary commensurate with experiences and abilities, career development opportunities and generous fringe benefits to the successful candidate. Please submit your English resume stating working experience, current salary and expected salary together with recent photo to:
NISSAN LEASING (THAILAND) CO., LTD.
3 Rajanakarn Building, 26th Floor, South Sathorn Road,
Yannawa, Sathorn, Bangkok 10120
Telephone: (+66) 02-207-4000
Visit us at www.nissanleasing.co.th.



ประสบการณ์:
ไม่จำเป็นต้องมีประสบการณ์ทำงาน
Monitoring, analyzing and synthesizing power plants performance data into the information to define the strategies.
Creating the power plants performance report and presenting to the board of director.
Coordinating between plants and other related parties to improve asset performance and to achieve the company goals.
Planning, guiding and coordinating with the power plants to set up the budget and deliver it correctly and on time.
Investigating asset-related failures, incidents and nonconformities and recommending the actions to mitigate / to eliminate the risks or consequences.
Communicating to relevant stakeholders on the up to date information of asset performance, improvement actions and risk management.
Conduct investment analysis for improvement project.
Maintain good relationship partners.
Deliver ad-hoc analysis and other tasks as required.
Bachelor s degree in Engineering and master's degree in MBA, Economic or related fields.
Minimum 5 years experience in power business or energy industry (New graduated engineer who is a high-potential and seeking for job challenging is also welcome).
Good competence in data analyst.
Good communication, interpersonal and presentation skill.
Good command in English both of written and verbal and computer literacy(Required TOEIC score minimum 700).
Ability to travel/work in upcountry and aboard.
Goal - Oriented, Unity, Learning, Flexible.



ประสบการณ์:
ไม่จำเป็นต้องมีประสบการณ์ทำงาน
Key Responsibilities: Define and communicate product requirements and specifications that cater to local needs by thinking
creatively and rigorously about how to solve problems Collect data, user feedback, and market research, and build a solid business case to support features
development Ensure strong collaboration and communication across the company and serve as a primary point of contact for Sales, Restaurant Experience, Customer Experience, Marketing and Logistics Define and communicate product strategy and roadmap to the global product team Prioritize and adjust product backlog according to strategic product value Collect and coordinate feature requests from all departments, making sure to communicate with all product
managers Coordinate bug reports and change requests which includes customer facing and internal facing products.
points if you have worked in a similar organization or e-commerce company Passion to build a great product that brings amazing food to the Thais and be successful with that product in
the market Obsession about delivering the best customer experience through design excellence, usability consumer
appeal in product Good understanding of and passion for scrum and agile software development methodologies. Sense of urgency, practical, solution-oriented and self-motivated Analytical mindset and ability to process and derive insights from data Excellent communication skills, clear logical thinking, and ability to coordinate with and influence multiple
stakeholders Fluency in English and Thai with good understanding of Thai context.
What we offer: Enjoyable, dynamic and challenging working environment Responsibility from day one in a fast growing global company Employee Discount Codes Travelling fee / work phone Regular company and team events.



ประสบการณ์:
ไม่จำเป็นต้องมีประสบการณ์ทำงาน
ทักษะ:
Mechanical Engineering
Gulf Energy Development Public Company Limited.
Job Responsibilities:
Preparing, maintaining, monitoring, analyzing, and troubleshooting of power plant equipment as.
rotating machine, accessories machine and piping.
Controlling and reducing the maintenance costs in order to have production effectiveness within the specified limits.
Analyzing and solving machinery problems in normal and urgent situations/cases or on-call for continuous operation of machinery.
Studying to propose the most appropriate solution for maintenance activities to be further leveraged.
Monitoring the environmental system.
At least bachelor s degree in Mechanical Engineering.
Minimum 3 years experience in mechanical maintenance. (New graduated engineer who is a high-potential and seeking for job challenging is also welcome).
Experience in power plant would be an advantage.
Good Mechanical understanding of Industrial plant and power plant.
Proficiency in Auto CAD, PLC, DCS, Scada, instrument, control valve and analyzer.
Good command in English both of written and verbal.
Ability to work on call on weekends and holidays.
Goal - Oriented, Unity, Learning, Flexible.



เงินเดือน:
สามารถต่อรองได้
Job Responsibilities.
Assist Operation Manager performs such duties that will assure a safe, efficient, and reliable operation of the Power Plant at or above industry standard.
Monitor, inspect, adjust, and control all power production, auxiliary, and facility equipment to assure safe, legal, continuous, and efficient operation, keeping plant emissions and effluents within limits. Taking necessary action to prevent any environmental or production excursions.
Continually check all phases of the operation for difficulties or irregularities, troubleshooting as necessary.
Direct and train others in the inspection, repair, and operation of the facility. Assist in the training of the Production operators.
Perform assigned tasks in the analysis and production of treated water. Take necessary action to maintain the systems within prescribed limits.
Job Qualifications.
Bachelor s degree in Mechanical Engineering, Electrical Engineering, Control and Instrument Engineering or related fields.
Minimum 5 years experience in operation of combine cycle power plant or oil & gas business.
Experience in overseas project would be benefit.
Good command both of spoken and written English and computer literacy.
Experience in shift leader level at least 3 years.
Good knowledge sharing and coaching skill.



ทักษะ:
GMP, HACCP, Quality Assurance, English
เงินเดือน:
สามารถต่อรองได้
Responsible for the quality assurance and quality control of Jasberry's healthy and delicious organic products from organic rice to other value-added products! Ensure that all processes are of the highest standard conforming to international certifications such as HACCP, GMP, IFS, EU & USDA organic standards, Gluten-free, Non-GMO, Fair-trade etc.
Work closely with manufacturers and operations manager to achieve the desired quality and consistency of organic products.
Prepare and monitor relevant paperwork to meet with international certification standards such as HACCP, GMP, EU & USDA organic standards, Gluten-free, etc.
Learn and manage internationally certified organic system.
Below 30 years old.
No required prior work experience but work experience is preferred.
Highly driven and self-motivated, passionate about social business and in particular wanting to help create value for others.
Excellent listener and observant with willingness to learn from others.
Comfortable with detailed work and preparing documents both in Thai and English.
Excellent in critical thinking and analytical skills.
Good interpersonal skills, humble, responsible and accountable.
Excellent learning attitude and strong positive attitude.
Can use MS Word, Excel and Powerpoint.
Can read, write and communicate in English.
Can travel to and from MRT Huai Khwang conveniently (close to office).
Can travel to Esaan and other remote regions.
Can drive (this is not necessary but preferred).



ประสบการณ์:
ไม่จำเป็นต้องมีประสบการณ์ทำงาน
Job Responsibilities.
Short Term Financial Management.
Preparing monthly cash flow and short-term financial planning to ensure liquidity while maximize return from short-term investment.
Ensuring the compliance with all covenants under loan agreements.
Monitoring budget spending and notifying if any overspending or cost overrun.
Preparing financial report and presenting to management team and shareholders.
Long Term Financial Management.
Creating financial models for both lenders and shareholders and monitor project return.
Securing funding for both of corporate and project levels, while ensuring the lowest financing costs with practical terms and conditions.
Understanding company s long-term financial structure and creating a new strategy to minimize financing costs and maximize shareholders return.
Managing financial risks and utilize financial tools to hedge both interest and foreign exchange exposures.
Collaborating with the accounting department to prepare company yearly budget.
Others.
Preparing financial information to all stakeholders (both internal and external).
Identifying training, mentoring and other professional development needs of direct report.
Other duties as reasonably directed by the supervisor.
Bachelor s degree in Finance, Accounting and master s degree in MBA or related fields.
Minimum 4 years experience in Banking or corporate finance function in any companies.
Experience in Power Business or related fields would be an advantage.
Experience in both of financial project and corporate finance.
Good financial planning and financial model knowledge.
Creativity, problem solving skills, negotiation and systematic thinking.
Good command both of spoken and written English.
Goal - oriented, Unity, Learning, Flexible.



ประสบการณ์:
ไม่จำเป็นต้องมีประสบการณ์ทำงาน
ทักษะ:
Electrical Engineering, Mechanical Engineering, Instrument, English
Planning and studying the model of power plant process and operations for smooth and safety operations.
Studying and analyzing of plant efficiency of main equipment and plant heat rate of power plant.
Being responsible for power plant optimization.
Studying and analyzing Loss/Profit if electrical and steam supply to IUs increase or decrease.
Studying and analyzing half block operation during off peak period for saving plant benefit.
Studying and analyzing the performance during plant commissioning, before and after plant outage.
Others as assigned by supervisors.
At least bachelor's degree in Electrical, Mechanical, Control & Instrument Engineering or related fields.
Minimum 5 years experience in power plant or engineering consulting firm in gas pipeline, power plant, petroleum, or petrochemical business (New graduated engineer who is a high-potential and seeking for job challenging is also welcome).
Experience in biomass power plant project would be an advantage.
Analytical thinking and good communication.
Good command in English both of written and verbal and computer literacy.
Ability to travel/work in upcountry and aboard.
Goal - Oriented, Unity, Learning, Flexible.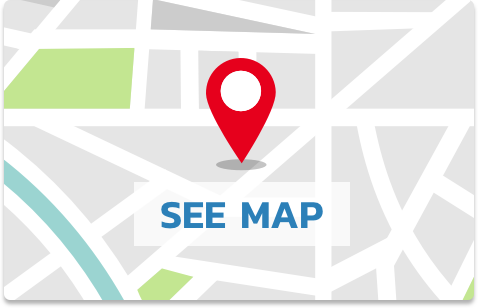 สมูทกราฟ คอนเน็ค จำกัด
สถานที่ทำงาน อาคาร AIA Sathorn Tower No. 11/1 South Sathon Road, 9th & 10th Floor, AIA Sathorn Tower, Yannawa, Sathon, Bangkok 10120
สวัสดิการ
โบนัสขึ้นอยู่กับผลประกอบการ
ฝึกอบรม
ประกันสุขภาพ
โอกาสในการเรียนรู้และพัฒนา
โบนัสขึ้นอยู่กับผลงาน
ประกันสังคม
ค่าเดินทาง
ทำงานนอกสถานที่
ตำแหน่งงานว่างที่คุณน่าจะสนใจ