เกี่ยวกับบริษัท
ประเภทบริษัท:
อุตสาหกรรมสินค้าอุปโภคบริโภค
เว็บไซต์:
www.photobookthailand.com
WHO WE ARE Photobook Worldwide is the leading e-commerce company in South East Asia that provides a unique experience in preserving meaningful memories through fully personalisable Photo Albums and Photo Products. Headquartered in Malaysia, we have offices located in Canada, Australia, and the Phil ... อ่านต่อ
ร่วมงานกับเรา: Photobook Worldwide is home to some of the best minds and talents in the world. The Photobook family is driven, passionate and completely committed in our quest to "turn moments into memories". Photobook Worldwide is growing exponentially and its fast-paced startup culture ensures endless learning a ... อ่านต่อ
ไม่มีตำแหน่งงานสำหรับบริษัทนี้ ต่อไปนี้เป็นตำแหน่งงานที่คุณอาจจะสนใจ
อัพโหลดเรซูเม่ของคุณ
เพื่อรับการติดต่อจากบริษัทมากมาย



ทักษะ:
Viral Marketing, High Responsibilities, Work Well Under Pressure
เงินเดือน:
สามารถต่อรองได้
เพศหญิง อายุ 26 ปีขึ้นไป.
วุฒิการศึกษาปริญญาตรี ด้านการตลาดหรือสาขาที่เกี่ยวข้อง.
มีประสบการณ์ 1-3 ปีขึ้นไป (ด้าน Digital marketing).
เข้าใจการทำโฆษณาการลงแอด Facebook และ IG.
รู้จักติดตาม Trend เข้าใจ popular culture และสามารถนำสิ่งที่เป็นที่นิยม มาปรับใช้กับการตลาดได้.
วางแผนกลยุทธ์การตลาด เพื่อสร้างยอดขายให้เติบโตในทุกช่องทาง.
บริหารผลิตภัณฑ์ใหม่ ให้ตรงตามความต้องการของช่องทางขายและกลุ่มลูกค้า.
รู้จักการวัดผลกับเป้าหมายที่วางไว้ และทำตามเป้าหมายที่วางไว้อย่างเคร่งครัด รวมทั้งสามารถรับความกดดันจากเป้าหมายที่วางไว้ได้.
มีความรับผิดชอบสูง และเป็นคนรักความสำเร็จ.



ประสบการณ์:
ไม่จำเป็นต้องมีประสบการณ์ทำงาน
ทักษะ:
Mechanical Engineering, Electrical Engineering, Instrument, Ability to travel upcountry, Able to work as a shift, English
Gulf Energy Development Public Company Limited.
Performing all duties that will ensure safe, efficient and reliable operation of the cogeneration plant.
Performing all duties in compliance with plant policies, procedures, rules and regulations on operations, safety, conduct, and housekeeping.
Protecting the owner s investment in machinery, equipment and facilities by exercising care, skill, training and knowledge.
At least bachelor s degree in Electrical/ Mechanical/ Control & Instrumental Engineering.
Minimum 3 years experience in power plant (New graduated engineer who is a high-potential and seeking for job challenging is also welcome).
Experience in power plant would be an advantage.
Excellent physical condition to work effectively excluding blind color.
Ability to work Shift rotation .
Good command in English both of written and verbal.
Goal - Oriented, Unity, Learning, Flexible.



ทักษะ:
.NET, Angular.js, iOS, Kotlin, English
เงินเดือน:
สามารถต่อรองได้
Job Responsibilities.
Being a responsible for the complete scope, design, build, test, implement and/or maintain multiple mobile applications, web applications and develop innovative applications to demonstrate alignment to the Digital strategy roadmap and business users.
Work across the full stack, including develop front-end application, API integration from mobile application to back-end and K2, Responsive design, web technology programming and coding, performance tuning, security and user experience.
Ability to test your own work and ensure sites are functioning properly and are available to users.
Coordinating web/mobile application development throughout the lifecycle with all stakeholders e.g. users, vendors, designers, infrastructure team.
Communicating plans, status, risks and issues to project governance team and stakeholders in a timely manner, as well as escalate any potential issues where required.
Investigating and resolving application functionality related issues, providing first level support, troubleshooting and identifying modification needed to meet business processes.
Assisting in managing an outsourced relationship for 3rd party application development and programming consultants.
Assisting a network administrator with application installation and testing.
Serving as a single point of contact for some of the assigned mobile/web applications.
Providing training and training document of application to peers and to users where appropriate.
Providing an assistance and advising to business users in the effective use of applications and information technology.
Ability to cope with fast changing environment and possess of good learning agility of new technology, languages so that you can adapt to the evolving needs of our business e.g. RPA, Chat bot, IOT, Predictive analysis.
At least bachelor s degree in Computer, IT, MIS or related fields.
Minimum 4 years experience in mobile/web developer (New graduated student who is a high-potential and seeking for job challenging is also welcome).
Expert with mobile application development e.g. Native IOS (Swift), Native (Kotlin) and Xamarin.
Expert with web application development and API e.g. React, Microsoft.Net C#,.Net core, HTML, CSS, AJAX, ASP, K2, Angular.
Experience in Database tuning with SQL Server.
Familiar with good design patterns.
Knowledge of integration between web or mobile application and SAP products e.g. SAP ERP, SuccessFactors would be an advantage.
Creativity, problem solving skills, analytical and systematic thinking and good interpersonal skills.
Good command in English both of written and verbal (TOEIC score >750) and good computer literacy.
Goal - Oriented, Unity, Learning, Flexible.



ประสบการณ์:
ไม่จำเป็นต้องมีประสบการณ์ทำงาน
ทักษะ:
Service-Minded, Good Communication Skills, Microsoft Office, Able to work as a shift, Fast Learner, Leadership Skill, English
THE BRITISH COUNCIL YLA PROGRAMME We are looking for apart-time who can work with us for more than 6 months.Workdays are fromThursday 4.00 PM - 7.00 PM and Saturday and Sunday 8.00 AM - 5.00 PM at Pinklao Branch.
Come and gain experience in UK's international organisation for cultural relations and educational opportunities.
To coordinate the YLA.
Draft YLA Monthly Roster, match YLAs to teachers and arrange cover.
Assess YLA needs, participate in recruitment.
Before class each day, inform YLAs about events, activities, ad hoc matters, etc.
After class each day, give and receive feedback, inform about upcoming activities.
Ensure quality standards through YLA observations, performance management and arrange/deliver training.
Cover for YLAs in event of sickness, or as needed.
Improve engagement and communication between key stakeholders (parents, SCM, Academic team and YLAs).
To assist teaching staff both inside and outside the classroom:
Meet with teachers at the start of term to discuss the class routines, rules and behaviour management system. Assist with implementing these systems throughout the term.
Assist teachers with setting up and tidying the classroom and with wall displays of children s work.
Spend a few minutes with teachers discussing the class, activities and students before the lesson starts.
Assist with the production/preparation of resources and materials or help with administration tasks (when not required in the classroom).
Agree classroom role with each teacher before lessons begin and speak English in that role.
Play an active role and monitor learners and help create a supportive learning environment.
Help teachers to demonstrate classroom activities so that children understand what they have to do.
Motivate children to participate in classroom activities by demonstrating appropriate behaviour (e.g. singing, chanting, doing actions).
Monitor children during activities to make sure they are on task, and encourage and assist them where necessary, without doing the work for them.
Spend an appropriate amount of time with each student according to individual needs and those of the class as a whole.
Help the teacher deal with latecomers, hand out children s work and assist with checking and marking children s homework.
Get actively involved in group work to support, encourage and motivate children and set a good example.
Help children to communicate in English as much as possible through encouragement, praise and giving them the language they need to express themselves (e.g. if they say something in Thai, help them to say it in English).
Motivate children to tidy up at the end of the lesson to keep their bags organised and ensure the classroom and resources are ready for the next class.
Support children in keeping their notebooks and portfolios organised and up-to-date with the homework recorded in the homework diary.
Bring any sick children to the attention of the teacher so that appropriate action can be taken.
Make teachers aware of any relevant issues such as a child who has come to class unhappy, a child being teased by a classmate etc.
Contribute to the development, evaluation, and improvement of English language courses, materials and related services, through participating in meetings/focus groups and providing feedback to the Young Learners team.
To ensure parents and other caregivers are kept informed and high levels of customer satisfaction are maintained:
Build an appropriate rapport with YLs (positive but to remain authoritative E.g. not picking children up or other inappropriate behavior, speaking firmly -not shouting).
Ensure that all enquiries and messages conveyed by parents/guardians are always passed on to teachers as soon as possible.
Inform all stakeholders if a child is unwell and s/he is accompanied until the parent or caregiver arrives.
Be available &/ or support teachers to answer parent / caregivers questions before &/ or after class.
Forward all customer feedback to the SCM team on the day of receipt.
Parents and other caregivers non-teaching related queries are directed to SCM or Senior Teacher as appropriate.
Provide interpretation during consultations between teachers and parents / caregivers on request.
Assist in planning/delivery of Parent Orientation Days, Parent-teacher days and launch days.
Arrange appointments for meetings between BC teachers and parents after school as required.
Call parents/guardians of absent students within an agreed timeframe.
Call the parents/guardians of students regarding academic or behaviour issues reported by the teacher.
Give out notices/letters to students.
Support admin team with pre- and end-of-term preparation.
Share information about new initiatives and daily events and activities.
Actively engage students/parents about the advantages of attending clubs, activities & workshops.
Primary events are delivered to standards set by the Head of Young Learners and in accordance with corporate guidelines.
A record of attendance is kept for each event.
To maintain library and resources organize/improve system for lending books, especially during the yearly Reading Challenge:
Update stock & inventory records.
Assist children during library visits to help them choose books and ensure they follow the library rules.
Ensure children use the facility correctly and no damage is caused to materials.
Check quality of storybooks on a weekly basis and remove any poor-quality stock.
An undergraduate looking for a short time work experience.
Any field of study is acceptable.
Brilliant communication skills and customer empathy.
Self-motivated and passion to work.
Strong communication and interpersonal skills.
Love to work with children.
Good in English.
Thai nationality.
Salary
142 THB / per hour - Bangkok.
Closing date for applications: 22 January 2020 (23:59 UK Time)
Only short-listed candidates will be contacted.



ทักษะ:
.NET, ASP.NET, C#, Thai
Good in English reading/writing/speaking skill.
Have strong knowledge in Object Oriented Programming.
At least 3 years of experience in C#.NET application development. Experience in other programming languages is a plus.
Strong knowledge in MS SQL Server, Web Services, JavaScript, jQuery, SQL command, Store Procedure to developer Web Application.
Experience in REST and/or SOAP services.
Have Knowledge in Relational Database (i.e. MSSQL) and Database Design.
Experience in Crystal Report development.
Experience in developing Mobile application is a plus.
Experience in system integration and customization is a must.
Proven experience reverse engineering complex C# applications.
Excellent troubleshooting and reverse engineering skills.
Ability to design, customize and implement solutions.
Quick Learner and self-learner and willing to work as a team and be able to work well independent.
Strong analytical and problem-solving skills.
Able to translate business requirements to technical specs.
Good Team Player.
Background in Banking, Finance, Telecommunication, Contact Center industries would be an advantaged.
Bachelor degree or higher in Computer Business, Computer Engineering or any related fields.



ประสบการณ์:
ไม่จำเป็นต้องมีประสบการณ์ทำงาน
ทักษะ:
Business Statistics / Analysis, English, Vietnamese, Thai
Job Responsibilities:
Conducting study and evaluating investment opportunities of potential project(s) including risk analysis and financial analysis.
Preparing documents and presentations to update status of progress of the project(s) for management s report.
Preparing letters and agreements with related departments to support the project negotiation and development.
Conducting and preparing documents for the project bidding proposal.
Assisting in the study of energy market trends, analyzing the strategies of business competitors and conducting company s SWOT analysis.
Other works as assigned in relation to business development.
Job Qualifications:
At least bachelor s degree in Finance, Accounting, Economics, Engineering or related fields.
Minimum 3 years experience in Business Development or related functions.
Experience in power, renewable energy, hydro, gas and infrastructure would be an advantage.
Fluent in English, Vietnamese and Thai both of written and verbal and good computer literacy.
Inter-personal relationship skills, ability to communicate with people of different cultures and backgrounds.
Organizational and time-management skills.
Negotiation and presentation skills.
Ability to travel/work in upcountry and abroad.
Welcome for Thai, Vietnamese or other nationalities.
Based in Thailand (Head Office).
Goal - Oriented, Unity, Learning, Flexible.



ทักษะ:
Negotiation, English
เงินเดือน:
สามารถต่อรองได้
Review the purchase order from purchasing officer & senior purchasing before send to purchasing manager.
Prepare Raw Data for Purchasing Manager to create report.
Record the Landed Cost for Direct Import shipment.
Issue Purchase order for direct import shipment & Create LPI (License per Invoice) for import shipment.
Review the invoice and other document for import shipment.
Taking Care of the own brand product (developing process).
Taking Care of the order and export process for restaurant branch in Phnom Penh.
Follow up & monitor the job which purchasing manager assigned to purchasing officer and senior purchasing.
Problem Solving (Shortage, Delivery, Quality issue etc.).
Co-Ordinate with team to get the job done on time.
Others jobs assigned by Manager.



ทักษะ:
Teamwork, Good Communication Skills, English, Thai
เงินเดือน:
สามารถต่อรองได้
หากคุณชื่นชอบการเขียนข่าว งานเขียนเชิงสร้างสรรค์ ชอบติดตามความเคลื่อนไหวในโลกยุคดิจิทัล Techsauce ต้องการคุณมาเป็นส่วนหนึ่งในการอัปเดตเรื่องราว แนวคิดและความรู้ พร้อมบทความสร้างสรรค์ต่อสังคม.
ใช้ทักษะการเขียนเพื่ออัปเดตข่าวออนไลน์รายวันเกี่ยวกับเทคโนโลยีและธุรกิจที่น่าสนใจ /ฝึกหาความรู้ เพื่อนำมาสร้างคอนเทนต์ที่มีคุณค่าและน่าสนใจ เช่น บทสัมภาษณ์ต่างๆ.
ร่วมงานอีเว้นต์ทั้งในไทยและต่างประเทศ พร้อมสัมภาษณ์ผู้คนต่างๆ มากมาย เพื่อค้นหาความรู้และสิ่งที่น่าสนใจจากในอีเว้นต์ ทักษะที่ต้องการ.
ชอบการเขียน มีความสนใจในเทคโนโลยี หรือ การทำงานเชิงข่าว.
อ่านข่าวที่มีเนื้อหาภาษาอังกฤษ สามารถสรุปความและแปลข่าวได้.
สามารถทำงานเป็นทีมได้ พร้อมพัฒนาตนเอง และเรียนรู้สิ่งใหม่ๆ.
ศึกษาอยู่คณะนิเทศศาสตร์ / วารสารศาสตร์ / ศิลปศาสตร์ / อักษรศาสตร์.
มีประสบการณ์ทำงานสายข่าวอย่างน้อย 1 ปีจะได้รับพิจารณาเป็นกรณีพิเศษ.
Daily online technology & business news.
Research on tech news & topics to make effective and attractive and valuable content such as interview content.
Attending and live online reporting when covering important events Qualification.
Bachelor s degree preferably in Communications, Journalism, Translation or a related discipline.
Excellent writing skill.
Understanding and knowledge of internet industry is preferable.

฿20,000 - ฿30,000, สามารถต่อรองได้


ทักษะ:
Business Statistics / Analysis, Financial Modeling, English
เงินเดือน:
฿20,000 - ฿30,000, สามารถต่อรองได้
ADGES Consulting specializes in three business areas; consulting, assessment, and academy. We are the trusted partners by the world leading organizations. We strive to provide world-class, practical and insightful business and learning solutions to our clients. To cope up with the surge in our clients' demands, we are looking for our team partners who share our passion and values.
ADGES partners with the best in the business. We work side-by-side the world great leadership guru and thinkers. We love innovative ideas with proven results. We are proud of our achievements and impacts that we have created in the business community. For consulting, we are the strategic partnership with RBL, a consulting firm founded by Dave Ulrich and Norm Smallwood. Dave is named the father of 'modern HR'. For Assessment, ADGES Consulting represents Emergenetics, the fast and forward thinking assessment and team applications provider. As for leadership development, we are the exclusive partner with Bluepoint Leadership, the world's leader in designing and facilitating leadership development program.
As part of a forward looking, young and energetics organization, you will be challenge but you will be developed at your fullest potential. You will work with the best around the world. If you think, you have what it takes. Let us hear from you.
A Project Coordinator/Business Analyst will work in a learning-filled environment, participating as an integral member of project teams. You will provide quantitative and qualitative analytical support to senior consultants, drawing meaningful conclusions from client data. Project Coordinator is a first step for junior graduate who dreams to take on Consulting position. This is a perfect chance to groom you and expose you to real players in the industry.
You also can expect to:
Help write and structure client presentations, including recommendations presented to HR leaders, senior management, executives and boards of directors.
Analyze clients' strategic and organizational information and model clients' financial and compensation data versus the market.
Conduct research and analysis to understand industry and organization-specific issues, including business strategy, compensation and rewards, corporate performance and performance management.
Collect and examine data trends in client financial performance, pay practices and policies, and talent management, including performance management, succession planning, rewards, selection/recruiting and leadership/employee development.
Help clients achieve responsible executive remuneration by translating business strategies and shareholder expectations into performance measurement and talent management systems.
Develop project management and consulting skills, ultimately serving as a day-to-day client contact for project areas including data requests and data management.
Provide administrative supports to ensure the project team and a team of facilitators can provide the best learning experiences that create learning with impacts. Administrative supports cover preparing materials, event rooms, coordinate with vendors to ensure smooth learning and consulting operations.
Coordinate with facilitators, vendors, and learning partners to deliver learning program and other consulting projects.
A Bachelor/Master degree in general management, human resources (HR) and/or other relevant areas are preferred.
Business, finance, accounting, HR and/or economics internship experience preferred.
Strong analytical skills, both quantitative and qualitative, and a strong background in Excel.
Experience in data analysis, financial modeling and presentation design.
Excellent organizational, interpersonal, verbal and written communication skills.
Intellectual curiosity, seeking opportunities to develop new skills.
Flexibility, adaptability and the ability to work under tight deadlines or changing client needs.
Superior organizational skills and strong attention to detail.
Team and client-focus attitude.



ทักษะ:
Pleasant Personality, Analytical Thinking, Good Communication Skills, English
เงินเดือน:
สามารถต่อรองได้
Job Responsibilities:
Advising on compliance and regulatory matters, including Code of Conduct, Anti-Bribery, competition law and data privacy etc.
Monitoring on regulatory developments and communicating these developments to the staff of the company on appropriate implementation of compliance rules and standards through policies and/or procedures and/or guidelines.
Developing and implementing annual compliance program to identify, document and assess the compliance annual audit to the company.
Preparing and following up non-compliance issue and reporting to management.
Preparing the monthly and annual compliance.
Planning detailing results of the compliance policy review under laws, rules and regulations (if any) of supervisory authorities as well as the compliance program/plan for monthly or annual year.
Conduct compliance training activities and participate in assigned projects.
Ensuring legality of operation of all business units and updating laws and regulations in relation to the company s business.
Coordinating with related government agencies and authorities and carry on corporate and government affairs.
Bachelor s Degree in Law and master s degree in related fields.
At least 3 years experience in compliance, legal or regulatory affairs.
Being Knowledgeable in integrity.
Experienced in regulatory compliance from multinational company would be an advantage.
Excellent legal and compliance judgment to enable the provision of sound advice in difficult areas of law, regulation and practice and the proactive management of legal and compliance risk.
A global mind-set and cultural diversity.
Proven ability to effectively build lasting relationships by demonstrating strong interpersonal and influencing skills throughout all levels of the organization.
Ability to maintain confidentiality of sensitive areas.
Good command in English both of written and verbal (TOEIC score >750)and good computer literacy.
Goal - Oriented, Unity, Learning, Flexible.
Interested person, please submit your resume via online system:https://careers.gulf.co.th/or click"APPLY NOW".
All applications will be strictly confidential, and will be kept for at least 1 year.Only shortlist candidates will be notified.
Gulf Energy Development Public Company Limited.
11th Fl., M Thai Tower, All Seasons Place,
87 Wireless Rd.,Lumpini, Pathumwan, Bangkok 10330.
Website:www.gulf.co.th.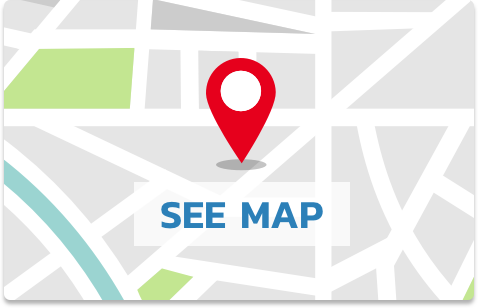 Photobook Worldwide
Vertical Business Suite, Bangsar South, Kuala Lumpur
สวัสดิการ
ส่วนลดพนักงาน
ชั่วโมงทำงานยืดหยุ่น
ตำแหน่งงานว่างที่คุณน่าจะสนใจ