เกี่ยวกับบริษัท
ประเภทบริษัท:
พัฒนาอสังหาริมทรัพย์
เว็บไซต์:
www.multiCORE-int.com
บริษัท MultiCORE International, Inc. เป็น บริษัทที่มีฐานทางธุรกิจในสหรัฐอเมริกา โดยมุ่งเน้นการนำเสนอโซลูชัน CORE ที่ก้าวล้ำให้แก่ลูกค้าของเราในบรรดาประเทศและชุมชนต่างๆที่เราอาศัยและทำงานอยู่ บริษัท สหสาขาวิชาชีพของเรา มีความเชี่ยวชาญด้าน CORE ในการก่อสร้าง การรักษาความปลอดภัย การแพทย์และเครื่องแต่งก ... อ่านต่อ
ร่วมงานกับเรา: MultiCORE International, Inc. is an aggressively growing and innovative international group that uses a team management approach. We are looking for self-motivated employees who want to join our company culture and foster a satisfying work experience, all the while, working on dynamic, world class ... อ่านต่อ
ไม่มีตำแหน่งงานสำหรับบริษัทนี้ ต่อไปนี้เป็นตำแหน่งงานที่คุณอาจจะสนใจ
อัพโหลดเรซูเม่ของคุณ
เพื่อรับการติดต่อจากบริษัทมากมาย



เงินเดือน:
สามารถต่อรองได้, มีค่าคอมมิชชั่น
Handle customers/clients approach with Cold call, Visit and ability to close deal.
Search for new customers and put together all customer database.
Support customer requirements with all media aspects.
Present media to customers and provide useful information to support customers need.
Submit sales report weekly to Sales Manager.
Support data to media agency for any media approach.
Male / Female (Age 24 - 30).
Bachelor Degree (Media Advertising, Marketing, Mass Communication, or other related).
Out of Home media experiences & agency connection is a big plus.
Strong interpersonal skill.
Work well together with team and other staffs.
Well functioned and hard working.
Handle multiple tasks and cope well with pressure.
Own a car and able to travel across the country.
Passion for success and working productivity.



ทักษะ:
Management, Service-Minded, English, Thai
เงินเดือน:
สามารถต่อรองได้
Our Customer Service department at Booking.com employs over 7,000 people, speaking 43languages, across 18countries worldwide. We're looking for enthusiastic people managers who pair great leadership skills with management experience in a customer service or contact centre environment to join our growing team in our colourful Customer Service offices in Bangkok, Thailand.
As a Team Leader in Booking.com Customer Service, you'll empower your people to develop their customer service skills and progress in their chosen career path. This unique position is a great opportunity for an energetic and inspirational people manager to effectively lead, motivate and develop a team of around 15 talented multilingual Customer Service professionals.
Exercising excellent leadership and communication skills, you'll develop and coach an international team in an environment that embraces change, cultivates service excellence, productivity, teamwork and high self-esteem. In return, we'll offer you a competitive compensation package and an environment in which you can do your best work.
The offer:
Annual leave entitlement.
Quarterly bonus plan.
Work schedule provided 4-6 weeks in advance.
Catered lunch or dinner depending on your work schedule.
Booking.com discount.
Health insurance.
Continuous growth potential, and free and on-demand professional training courses.
Our scale, scope, commitment to our people and our high standards of integrity make Booking.com a great place to work. If you would like to be part of our team in Bangkok and think you can make a difference, click to apply and one of our team will be in touch.
Take ownership for team results and provide daily leadership to a team of multilingual agents to achieve department targets.
Be an effective change manager, who knows how to handle periods of change and lead a team through this by displaying motivating and encouraging behaviours.
Understand development needs and provide coaching, training and support to team members.
Effectively use business tools to monitor team performance, quality and adherence.
Create a safe and open team environment where regular and constructive feedback is encouraged.
Be a role model for company policies and procedures and ensure the team understands and adheres to them.
Be a voice for continuous improvement providing feedback on opportunities and proactively share best practices.
Collaborate with the recruitment team in the recruitment process and onboarding of new team members.
Handle guest (B2C) cases as required.
Minimum 3 years' plus experience as a people manager or team leader in a customer service or contact center environment;.
Strong interpersonal skills.
Experience leading teams in an international, customer-focused environment.
Strong work ethic; self-directed and resourceful.
Fluent English and fluent Thai language skills.
Solution oriented and result driven.
Proactive, flexible and capable of working independently as well as working in a team.
Good communication and analytical skills.
Ability to multi-task & a flexible attitude.
Eligible to work in Thailand (This position is only open to Thai nationals as there will be no work pass sponsorship for this role.).

฿20,000 - ฿30,000, สามารถต่อรองได้


ทักษะ:
Sales, Service-Minded, Good Communication Skills, English
เงินเดือน:
฿20,000 - ฿30,000, สามารถต่อรองได้
Type of Contract:Permanent
Location:ChaengwattanaOffice.
ABOUT THE DEPARTMENT/TEAM
British Council Thailand is one of the biggest in the British Council s global network with thousands of adult and young learner students studying with us.Our main office is based in Siam Square, Bangkok with locations spread out across the Bangkok metropolitan area and around Chiang Mai.
Our customers engage with us face-to-face, online, through email and via the phone.Our Sales & Customer Management team provides a high quality and efficient customer service experience to all new and existing customers across all British Council services.
WHAT YOU WILL BE DOING AND WHY
Working with both our students and with your internal colleagues at British Council, you will provide an exceptional level of customer service engaging with customers face-to-face, online and over the phone to make sure all our customers needs and requests are taken of. You will also provide support for all sales and marketing events to create awareness about the British Council.
WHAT IS INTERESTING ABOUT IT
You can take pride in the fact that you will be part of a team that enables the British Council to meet its objectives and gives all our customers an exceptional experience. You will also be able to join regular professional development, training and skills programmes to develop your experience and skills.
WHAT WE ARE LOOKING FOR
You will bring along at least 2 years experience in sales and customer management environment of education or services related field. You should be Fluent in both Thai and English.
03 % of Provident Fund contribution from the Employer (after completing a probation)
Medical Insurance and Corporate Medical Excess Claim
Enjoy 22 days of Annual leave
One month fixed Year-end bonus
Professional development opportunities
Eligible for sales incentive after passing probation
Work Schedule
The post holder will work 8.5 hours per day (including 1-hour lunch break) and a 5-day week on a shift system from Wednesday to Sunday.Our work makes a lasting difference by building more inclusive societies and supporting people s prospects.Together, we can do more. Interested applicants should read through the Role Profile and please apply via. https://tinyurl.com/THA-NT-2032e. Closing date for applications:18 July 2019 (23:59 UK Time). We offer an attractive benefits package. "Right to work in Thailand".
The British Council is committed to a policy of equal opportunities and welcomes applicants from all sections of the community.
The British Council is committed to the protection of all children and supports the principles of the UNCRC by taking all reasonable measures in our work to ensure a child safe environment. The British Council is committed to maintaining the confidentiality of personal information and undertakes not to divulge any of the applicants personal information to any third party without the prior consent of the applicant. Our privacy policy can be found athttp://www.britishcouncil.org/home-privacy-policy.htm. .

฿20,000 - ฿25,000, สามารถต่อรองได้


ทักษะ:
Service-Minded, Sales, Good Communication Skills, English
เงินเดือน:
฿20,000 - ฿25,000, สามารถต่อรองได้
Type of Contract:Permanent
Location:Pinklao Office.
ABOUT THE DEPARTMENT/TEAM
Our Sales & Customer Management team provide a high quality and efficient customer service experience to all new and existing customers across all British Council services.
WHAT YOU WILL BE DOING AND WHY.
The main duty of a Sales & Customer Management Officer is to ensure a high quality, welcoming and efficient integrated customer service experience to all new and existing customers with the purpose of meeting/exceeding sales and customer management targets across all British Council services.
To provide marketing support in Pinklao and contribute to business growth.
To act as British Council s ambassador and provide top quality, welcoming and efficient integrated sales customer engagement experience to all new and existing customers and deliver Sales & Customer Management targets in order to enable the Council to meet its business targets and objectives.
WHAT IS INTERESTING ABOUT IT.
You can take pride in the fact that you will be part of a team that enables the British Council to meet its objectives and gives all our customers an exceptional experience. You will also be able to join regular professional development, training and skills programmes to develop your experience and skills.
WHAT WE ARE LOOKING FOR.
You must have:
At least 2 years experience in sales and customer management environment of education or services related field.
Education to tertiary level at any disciplines.
Fluent in both English & Thai. Interested applicants should read through the Role Profile and please apply via. https://tinyurl.com/THA-NT-1980e. Closing date for applications: 30 June 2019 (23:59 UK Time). We offer an attractive benefits package. "Right to work in Thailand".
The British Council is committed to a policy of equal opportunities and welcomes applicants from all sections of the community.
The British Council is committed to the protection of all children and supports the principles of the UNCRC by taking all reasonable measures in our work to ensure a child safe environment. The British Council is committed to maintaining the confidentiality of personal information and undertakes not to divulge any of the applicants personal information to any third party without the prior consent of the applicant. Our privacy policy can be found athttp://www.britishcouncil.org/home-privacy-policy.htm. .

฿20,000 - ฿25,000, สามารถต่อรองได้


ทักษะ:
Service-Minded, English
เงินเดือน:
฿20,000 - ฿25,000, สามารถต่อรองได้
Type of Contract:Fixed term contract
Location:Siam Square Bangkok.
ABOUT THE DEPARTMENT/TEAM.
In Examinations we administer 3 million UK examinations in over 850 towns and cities worldwide, promoting the UK as a high-quality assessment provider and helping people gain access to trusted qualifications to support their career and study prospects. In East Asia we administer multiple examinations in 13 countries and we are growing rapidly.
WHAT YOU WILL BE DOING AND WHY.
This is interesting role for those who are looking to embark on a career with us; you will be working in a close knitted team and ensure in providing quality customer service to the customers through exceptional customer service delivery and effective stake holder management, you will also be managing exam customer service channels within the country in collaboration with Marketing and Operations by converting enquiries into sales to support the wider exams team to achieve its annual business targets.
WHAT IS INTERESTING ABOUT IT.
You can take pride in the fact that you will be part of a team that enables the British Council to meet its objectives and gives all our customers an exceptional experience. You will also be able to join regular professional development, training and skills programmes to develop your experience and skills.
WHAT WE ARE LOOKING FOR.
To be able to qualify for this job role, you will require a good command of spoken English and Thai, preferably with English (CEFR B2 or equivalent), Chinese (A1/2) and to have a Degree in the fields of Business Administration, Social Sciences or Marketing. It will also be required that you have at least 1 year experience in working in Education/ Customer service industry, dealing with administration or clerical duties and preferred if you have knowledge of local examination products and CRM with experience in telesales or sales technique.
Interested applicants should read through the Role Profile.
and apply online via:https://tinyurl.com/THA-355E.
Closing date for applications:25 July2019 (23:59 UK Time).
We offer an attractive benefits package.
Only short-listed candidates will be contacted.
Right to work in Thailand".
The British Council is committed to a policy of equal opportunities and welcomes applicants from all sections of the community.
The British Council is committed to the protection of all children and supports the principles of the UNCRC by taking all reasonable measures in our work to ensure a child safe environment. The British Council is committed to maintaining the confidentiality of personal information and undertakes not to divulge any of the applicants personal information to any third party without the prior consent of the applicant. Our privacy policy can be found at http://www.britishcouncil.org/home-privacy-policy.htm. .



ทักษะ:
Pleasant Personality, Work Well Under Pressure, Good Communication Skills, English
เงินเดือน:
สามารถต่อรองได้
Commitment to excellence is part of UPS's wining philosophy. It's no surprise then that UPS has been rated the "World 's Most Admired" mail, package and the freight delivery company in a Fortune magazine survey for the fourth consecutive year, So, if you share the same commitment to excellence, come join UPS - the world's largest package and document Delivery Company.
Assisting visitors, customers, job applicants on arrival at the reception desk.
Answer all incoming calls and handle caller s inquiries whenever possible.
Perform administrative task relating to internal communication (e.g. updating of extension/management telephone list, distribution of newsletter/magazine, etc.).
Schedule meeting rooms, ensure reception area, meeting rooms and conference equipment are organized and well prepared.
Manage Messengers and Maids in all facilities.
Coordinate with Building Administrator for building and maintenance service.
Perform adhoc duties such as sort and distribute daily mail, faxes, and name card ordering.
To process and follow-up on booking flight and hotel accommodation for Managing Director.
Provide assistant for Managing Director such as coordinating for Driver, special event and etc.
Issuing/follow up and check time attendance record/award, summary of days.
Handle documentations such as purchase order and vendors negotiation.
Maintain office security by following safety procedures and controlling access via the reception desk (monitor logbook, issue visitor badges).
Bachelor Degree of Business Administration or related.
At least 1 years relevant experience in Receptionist or Administration.
Good Command of English (TOEIC 550 is advantage) and computer literate.
Able to work under minimum supervision.
Good communication skill and professional appearance.

฿22,000 - ฿30,000, สามารถต่อรองได้


ทักษะ:
Service-Minded, Fast Learner, Good Communication Skills, High Responsibilities, Multitasking, Teamwork, English
เงินเดือน:
฿22,000 - ฿30,000, สามารถต่อรองได้
Blockchain is changing how we use and think about money. coins.co.th, the most trusted company in the Philippines and Thailand, is looking for you to join our rapidly growing team in Bangkok.
We are driven by the desire to influence people's lives. We enjoy doing work that matters. We believe that bold ideas change the world. We place great value on open communication, mutual respect, and continuous learning on the job.
We want to work with passionate, motivated professionals, as we build and continuously improve our product/s and work to improve financial inclusion in Thailand.
Our mission is to allow anyone to buy, sell and accept Bitcoin safely and easily. You will play a large, direct role in allowing us to realize this vision. We are looking for exceptional individuals with great people skills and are super passionate about making Bitcoin accessible to everyone.
Salary: 22,000 - 30,000 THB.
Willing to work in shifts (flexible time) /rotate schedule/weekend schedule (Working from home is negotiable).
Key Responsibilities.
Directly handle and respond to customer queries and concerns via live chat, emails and calls.
Analyze and solve customer issues and problems.
Assist with direct marketing and promotion of our business and products to the market.
Collaborate and communicate with the product engineering team to identify which issues and bugs require immediate attention.
Be the "voice" of the customers within the company.
Holds a Bachelor's Degree.
Shown extensive leadership and team work experience - Exceptional peoples skills/ Good communication skills/ Service mind.
Communicate with customers in English and Thai,.
Attention to detail / Passionate about Blockchain/financial inclusion.
A track-record of getting things done - drive, ownership and execution are core to our culture at coins.co.th.
0-1 year experience in customer service will be preferable.
Fresh graduates are welcome to apply.

฿25,000 - ฿70,000, สามารถต่อรองได้


ทักษะ:
Branding, Digital Marketing, Market Analysis, English
เงินเดือน:
฿25,000 - ฿70,000, สามารถต่อรองได้
รับสมัครบุคคลที่มีความเป็นผู้นำ มีความคิดสร้างสรรค์ และช่างสังเกต สนใจในเทคโนโลยีใหม่ๆ
ติดตามข่าวสารเพื่อการพัฒนาสินค้าและกลยุทธ์ทางการตลาด.
เรียนรู้ ทดลอง เครื่องมือและโอกาสทางการตลาดใหม่ๆ เพื่อนำมาปรับใช้อยู่เสมอ.
วางแผนกลยุทธ์ สร้างสรรค์แคมเปญต่างๆ เพื่อภาพลักษณ์ของแบรนด์.
บริหารงบประมาณ และค่าใช้จ่าย.
ตรวจสอบข้อความ Art work สื่อ และ Keyword ต่างๆ ให้ถูกต้อง.
มีประสบการณ์ตรงตามสายงานจะพิจารณาเป็นพิเศษ.
เงินเดือนพิจารณาตามประสบการณ์.



ประสบการณ์:
ไม่จำเป็นต้องมีประสบการณ์ทำงาน
ทักษะ:
Service-Minded, Good Communication Skills, English
เงินเดือน:
฿95+ , สามารถต่อรองได้
THE BRITISH COUNCIL YLA PROGRAMME We are looking for apart-time who can work with us for more than 6 months.Workdays are only on weekendatChiang Mai branch.
Come and gain experience in UK's international organisation for cultural relations and educational opportunities.
To assist teachers inside and outside the classroom.
To assist the Young Learner Product Team with promotional activities or special events.
To be responsible for administrative tasks.
An undergraduate looking for a short time work experience.
Any field of study is acceptable.
Brilliant communication skills and customer empathy.
Self-motivated and passion to work.
Strong communication and interpersonal skills.
Love to work with children.
Good in English.
Thai nationality.



Ensure controls are in place over applications to ensure the data integrity by performing data integrity gap analysis.
Coordinate the resolution of data integrity gaps by working with the business owners.
Work with business partners to gather and understand functional requirements, develop complex queries and provide reports.
Enhancing data collection procedures to include information that is relevant for building analytic systems.
Processing, cleansing, and verifying the integrity of data used for analysis.
Develop data models and algorithms for building analytic systems.
Guidance people to understand and work with data analytics.
Age 23 - 28 years old.
0-3 years experience.
Bachelor's Degree in Computer Engineering, Computer Science, or related field.
Good command of written and spoken in English (TOEIC scores: 650).
Initiative, Good Analytical and Strategic Thinking.
Ability to plan execute and manage project.
Well organized, strong verbal, written and presentation skill.
อ่านรีวิวทั้งหมดของบริษัทนี้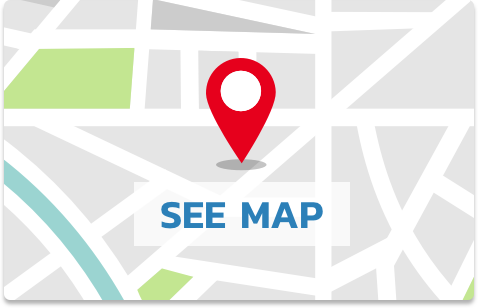 MULTICORE INTERNATIONAL GROUP
115 Sukhumvit 55 (Thonglor), Sukhumvit Road, Klongton Nua
สวัสดิการ
โบนัสขึ้นอยู่กับผลประกอบการ
โทรศัพท์บริษัท
ฝึกอบรม
สมาชิกฟิตเนส
โอกาสในการเรียนรู้และพัฒนา
โบนัสขึ้นอยู่กับผลงาน
ค่าโทรศัพท์
การพัฒนาเพื่อความเป็นมืออาชีพ
ค่าท่องเที่ยว
ตำแหน่งงานว่างที่คุณน่าจะสนใจ