เกี่ยวกับบริษัท
ประเภทบริษัท:
งานที่ปรึกษาด้านการบริหาร
บริษัท อิกนิฟาย จำกัด ประกอบกิจการประเภทกิจกรรมการจัดทำโปรแกรมคอมพิวเตอร์ตาม วัตถุประสงค์ของผู้ใช้ ทางบริษัทรับงานด้าน ออกแบบ พัฒนาปรับปรุงและจัดจำหน่ายซอฟต์แวร์ประยุกต์เพื่อสนับสนุนธุรกรรมทางธุรกิจของลูกค้าหลากหลายประเภทอ่านต่อ
ร่วมงานกับเรา: At Ignify we continue to seek smart, talented, creative and driven individuals like you to join our team.อ่านต่อ
ไม่มีตำแหน่งงานสำหรับบริษัทนี้ ต่อไปนี้เป็นตำแหน่งงานที่คุณอาจจะสนใจ
อัพโหลดเรซูเม่ของคุณ
เพื่อรับการติดต่อจากบริษัทมากมาย



ทักษะ:
Sales, Digital Marketing, Management, English
เงินเดือน:
สามารถต่อรองได้
Handle customers/clients approach with Cold call, Visit and ability to close deal.
Search for new customers and put together all customer database.
Support customer requirements with all media aspects.
Present media to customers and provide useful information to support customers need.
Submit sales report weekly to Sales Manager.
Support data to media agency for any media approach.
Bachelor Degree any related field.
M/F age 26-35.
Knowledge of online media will be considered advantages.
Own car & driver license.
Strong level of interpersonal skill.



ทักษะ:
Excel, Microsoft Office
Key Responsibilities:
Review and prepare bank reconcile.
Review and prepare sales report reconcile.
Monitor vendor master.
Verify correctness and completeness of revenue and sales report.
Prepare adjustment about accounting.
Bachelors degree in accounting, or related field.
1 - 3 years experience in accounting or revenue accounting.
Able to work well as a team.
Good level of Microsoft Excel is required.
High level of independance, self confidence and responsibility.
Thai National only, with good command of spoken and writen English.
What we offer:
Laptop.
Unlimited foodpanda vouchers.
Flexible working hours.
Types of leave: birthday, bereavement, personal, business, paternity, maternity.
Medial insurance and yearly health check.
Free gym membership.
eLearning platform.
Free office massages, food and drinks every Friday.



เงินเดือน:
สามารถต่อรองได้
ดูแลงานด้านการวางแผนการผลิตสินค้า ติดตามความคืบหน้าและกำหนดการส่งสินค้า.
ดูแลจัดการด้านการเจรจาต่อรองและการเสนอราคาต่าง ๆ ให้เป็นไปตามเป้าหมายบริษัทฯ.
ดูแลงานด้านการจัดหาวัตถุดิบ, วัสดุอุปกรณ์ ตลอดจน Suppliers ต่าง ๆ.
ประสานงานกับหน่วยงานต่าง ที่เกี่ยวข้อง.
แก้ไขปัญหาการซื้อระหว่างแผนกและซัพพลายเออร์.
สนับสนุนทีมขาย.
จัดทำข้อมูล และ เอกสารต่างๆ เช่น เปิด PO. รายละเอียดของสินค้าแต่ละ.
แสดงจำนวนข้อมูลในสต๊อกสินค้าที่ปรับยอดแล้วดูแลการจัดการ.



ประสบการณ์:
ไม่จำเป็นต้องมีประสบการณ์ทำงาน
ทักษะ:
Network Infrastructure, Web Security, Network Administration
Advanced Network Configuration and Troubleshoot System.
Monitoring and controlling the Network system to be promptly use at all time.
Support user and any others as assigned.
On site technical support PC/Laptop and its peripheral support and trouble shooting.
Work Experience.
Maintain Network infrastructure and Security all firewalls, switches, Router and other appliance equipment Monitor and optimize network performance.
Network Selection Algorithm in Heterogeneous Wireless Network using utility.
Network and Client Install and Maintenance of Software and Hardware.
Network Security System Skills.
LAN,WAN,HTTP,Router Broadband etc.
Knowledge Paloaulto Network, MikroTik and Config Firewall, NAC Skills.
Computer Software.
Operation System: Windows 10 &Windows Server, Linux, VMWare Workstation, MAC OS.
Microsoft Office 365 (O365) and General Software other.
Understanding Software Solution for Windows Server and Linux as well.



ทักษะ:
Good Communication Skills, Service-Minded, Data Entry, English
เงินเดือน:
สามารถต่อรองได้
Job Responsibilities.
Handling Brokerage related ERN and follow up with Agents for ERN shipments.
Handling the process of document in compliance with Thai customs and other government regulatory agency requirements.
Have full understanding on Customs process and can assist team to solve the problem.
Contact customers to get shipment details and provide accurate tariff code to be entered to customs paperless / for customs declaration.
Coordinate between in-house agents and customers on duty and tax issues.
Notify import shipment to clients.
Bachelor s degree in related fields.
1-2 years experience in shipping business is preferred.
Good command of English (Minimum TOEIC 550 up is advantage).
Good telephone manners and service mind skill.
Good computer skills and e-mail.
Able to work at Airport Office, Suvanabhumi Airport.
Able to work during Mon - Fri 8:30 - 18:00, Sat 8:30 - 12:00.



เงินเดือน:
สามารถต่อรองได้
ตรวจสอบระบบสารสนเทศของบริษัท และบริษัทในเครือ.
เพศชาย / หญิง อายุไม่เกิน 30 ปี.
ปริญญาโท วิทยาศาสตร์คอมพิวเตอร์.
ประสบการณ์ ตรวจสอบ IT อย่างน้อย 2 ปี.
หากมีความรู้ GTAG COBIT or ITIL จะพิจารณาเป็นพิเศษ.



ทักษะ:
Quality Management System, Management, English
เงินเดือน:
สามารถต่อรองได้
Looking for meaningful work? Wanting to make a real difference? Here is your chance! We are looking for new team members at one of Thailand's leading social enterprises!.
Responsible for the operations of the business from farmers to export to ensure that all processes are done with efficiency, productivity, and speed. You will get to learn all the processes involved in producing and exporting organic food.
Work closely with production facilities such as rice mill, pasta factory and organic farmers cooperatives to achieve the desired quality of organic products.
Plan and monitor production facilities and manage total quality control.
Prepare exporting document and manage the shipment.
Learn and manage internationally certified organic system.
Work with export manager to ensure customers' expectations are met.
Below 30 years old.
No required prior work experience but work experience is preferred.
Highly driven and self-motivated, passionate about social business and in particular wanting to help create value for others.
Excellent listener and observant with willingness to learn from others.
Excellent in critical thinking and analytical skills.
Good interpersonal skills, humble, responsible and accountable.
Comfortable with details, able to prepare detailed documents and reports.
Excellent learning attitude and strong positive attitude.
Can use MS Word, Excel and Powerpoint.
Can read, write and communicate in English (at a basic level at least).
Can travel to and from MRT Huai Khwang conveniently (close to office).
Can travel to Esaan and other remote regions.
Can drive (this is not necessary but preferred).



ทักษะ:
Service-Minded, Good Communication Skills, Teamwork, English
เงินเดือน:
สามารถต่อรองได้
Ensure the highest possible quality of customer service for customers.
Deliberate with customers or supervising personnel in order to address questions, problems.
Ensure that processes are followed and bring in new ideas for improvement.
Constantly work towards improving customer experience.
Handle customers and vendors requests, as well as external communication with them.
Manage service enquiries and disputes arising from our clients;.
Maintain good relationships and community building efforts with taxi drivers and passengers;.
Perform administrative tasks as assigned.
Bachelor degree or higher.
Prior experience in sales & customer service.
highly driven and independent mindset.
Good interpersonal skills.
Good Team-player.
Sense of urgency, high adaptability to fit with a very dynamic working environment.

฿66,720 - ฿88,950, มีค่าคอมมิชชั่น


ทักษะ:
Sales, Management, Customer Relationship Management (CRM), English, Thai
เงินเดือน:
฿66,720 - ฿88,950, มีค่าคอมมิชชั่น
Summary.
The Inside Sales Supervisor manages and develops Inside Sales Representatives and the Inside Sales Lead Representative to increase sales opportunities, customer relations, volume, and revenue. This position is responsible for meeting both customer shipping needs and business plan results. He/She manages sales performance, resolves service issues, coaches Inside Sales Representatives, acts as a liaison with other UPS functions, directs Inside Sales Lead Representative, and oversees Inside Sales Representatives in establishing pricing and compliance. This position supervises National Inside Sales Representatives, Non-National Inside Sales Representatives, and Inside Sales Lead Representatives and other lead representatives within the department..
Supports Business Plan Goals.
Reviews Total Enterprise Account Management System (TEAMS) data trends (e.g., biggest gaining accounts, declining accounts, etc.) in business segment to advise Inside Sales Representatives on ways to maintain and grow the business.
Reviews business plan goals to develop strategies for achieving those goals.
Assists Inside Sales Representatives in meeting business plan goals by coaching them on how to use sales tools (i.e., the funnel) to develop appropriate strategies that maximize account potential.
Tracks results in TEAMS on an on-going basis and modifies plans to ensure sales goals are achieved.
Acts as a liaison between Inside Sales and other UPS departments (e.g., Marketing, field sales, etc.) to obtain knowledge and resources for Inside Sales Representatives.
Supervises and Develops Others.
Determines employees training needs to produce continuous development plans.
Provides on-going feedback and support to improve performance.
Conducts performance evaluations in a consistent, fair, and objective manner to encourage continuous performance improvement.
Holds others accountable to established performance levels to achieve individual and group goals.
Resolves individual and group performance issues in accordance with UPS s policies and procedures in a timely manner to motivate and foster teamwork.
Manages Inside Sales Representatives' Performance.
Listens to representatives customer calls to evaluate training needs.
Instructs Inside Sales Representatives how to get customers to use available service channels to ensure that customer questions and issues are promptly resolved and to minimize the amount of time spent on service-related issues.
Generates and distributes reports on business plan results and sales statistics (e.g., talk time, calls per hour, etc.) to Inside Sales Representatives so they are able to monitor their own performance.
Uses performance against business plan results, customer feedback, call monitoring, and performance on other sales statistics (e.g., talk time, calls per hour, etc.) to identify examples of outstanding performance and areas needing improvement.
Discusses performance with Inside Sales Representatives and provides individual and group recognition for outstanding achievement to reinforce performance excellence.
Works with Inside Sales Representatives to develop action plans that ensure the achievement of business objectives.
Initiates disciplinary action when Inside Sales Representatives are not following UPS s policies and procedures to ensure compliance.
Identifies and removes barriers hindering Inside Sales Representatives to improve performance.
Manages Inside Sales Lead Representatives' Performance.
Instructs Inside Sales Lead Representative on the knowledge, skills, and abilities needed to improve Inside Sales Representatives sales skills.
Seeks information on Inside Sales Lead Representatives' teaching ability and utility to gauge the Lead s effectiveness.
Provides Inside Sales Lead Representative with feedback on his/her teaching and coaching of representatives to improve Lead s performance.
Works with Inside Sales Lead Representative to ensure that representatives are following policies and procedures.
Initiates appropriate disciplinary actions when representatives under perform to support the business.
Monitors Strategy of Pricing and Contract Compliance.
Reviews Inside Sales Representatives customer contracts to ensure favorable pricing strategies that maximize the business opportunity.
Assists Inside Sales Representatives to ensure they negotiate mutually beneficial contracts and develop appropriate call strategies on complex agreements.
Holds Inside Sales Representatives accountable for managing non-compliant accounts to ensure customers are upholding their contractual agreements.
Communicates Comparative Shipping Products and Services.
Maintains up-to-date knowledge of UPS s products and services to provide accurate information to Inside Sales Representatives when responding to Inside Sales Representatives questions, dissatisfied customer questions, or providing on-the-job training.
Communicates competitor strategies, capabilities, and pricing patterns to Inside Sales Representatives to teach them how to successfully position UPS s products and services.
Examines customer buying trends to identify competitor trends (e.g., changes in competitor strategies, capabilities, pricing patterns, etc.) and to communicate this information to upper management.
Audits Closed Leads.
Accesses the Sales Lead Incentive Management (SLIM) system to research closed leads.
Reviews reasons given for closing SLIM leads to make sure they adhere to policies and procedures.
Instructs Inside Sales Leads to have their representatives reopen and then properly close SLIM leads that were initially closed improperly to maintain adherence to SLIM guidelines.
Possess a Bachelor s Degree in Logistics and Transportations / Marketing / Business or equivalent.
Minimum 5 years of relevant experience in similar capacity.
At least 2 years of successful people management experience in managing Sales, Customer Service/Relations team.
Positive, detailed, results oriented and possess excellent leadership skill to be able to lead a team.
Mature, professional, confident, customer-oriented, passionate, sales driven and highly motivated with the ability to work in a fast paced environment.
Ability to prioritize and handle multiple tasks at any given time.
Team player with excellent interpersonal skills to interact with all levels of stakeholders which includes communicating with the top management.
Possesses excellent verbal and written English communication skills.
Require demonstrated skills in MS Office Programs (MS Word, MS Excel, MS Powerpoint).

฿40,000 - ฿50,000, มีค่าคอมมิชชั่น


ทักษะ:
Sales, Market Analysis, English, Thai
เงินเดือน:
฿40,000 - ฿50,000, มีค่าคอมมิชชั่น
ADGES representsworld-class solutions that work effectively with Thai and Southeast Asia learner profile. We have a long-list of successful engagements that span across Asia Pacific region. Your search for world-class and professional Leadership & Team Development Trainer ends here.
The Leadership & Team Development Trainer will help drive company values and philosophy through training and content development activities that are strategically linked to the organization s mission and vision. The position works with the Talent Leadership team to identify and address employee and organizational development needs. The position is responsible for ensuring effective training programs are in place to enable the achievement of desired business results. Training programs focus on a variety of topics: including personality profile for individual and team, communication, coaching, and management/leadership skills. Conducts needs assessments, designs and develops training programs. Facilitates the delivery of both custom and corporate training programs. Measures the effectiveness of training to ensure a return on investment.
Essential Duties and Responsibilities:
Facilitating Leadership and Employee Development Programs.
Helps employees identify specific behaviors that will contribute to service excellence.
Coaches managers to enhance own performance and to improve the performance of employees.
Develops specific training programs to improve service performance.
Works with leadership team to determine development needs of managers.
Designs, develops and delivers a management development program to build effective management skills.
Drives brand values and philosophy in all training and development activities.
Content Development.
Assists in the all phases of the content development cycle, including needs analysis, planning, designing, developing, implementing, evaluating and editing.
Manage multiple program development projects simultaneously by prioritizing project deadlines. Tracks program development life cycles; ensures that any problems are addressed, escalated when needed, and resolved quickly.
Develops participant and instructor materials (course manuals, workbooks, handouts, job aids, etc).
Develops self-paced elearning, instructor-led training (both in-person and virtual classroom material).
Work with Training Team to review all curriculum components annually with subject matter experts based on evaluation/feedback.
Develop updated curriculum as required by results of annual review.
Works with team to monitor and evaluate training program, assess results, implement enhancements, and provide recommendations for training program effectiveness.
Managing and Administering Employee Training.
Promotes and informs employees about all training programs.
Uses effective training methods to ensure employees have a good understanding of competencies and can demonstrate the proper knowledge, skills and abilities.
Administers and delivers core training initiatives which include: our Core Competency Curriculum, Management/Leadership Skills, Myers Briggs, HBDI, and Customer Service Skills.
Makes any necessary adjustments to training methodology and/or re-trains as appropriate.
Ensures adult learning principles are incorporated into training programs.
Developing Training Program Plans.
Develop communication and roll out strategy plan for new talent development initiatives.
Partners with operational leaders to assess if employees demonstrate effective technical and leadership skills.
Evaluating Training Program Effectiveness.
Aligns current training and development programs to effectively impact key business indicators.
Ensures all training and development activities are strategically linked to the organization s mission and vision.
Measures transfer of learning from training courses back to the business.
Tracks key business indicators to determine the effectiveness of current training and development programs.
Required Qualifications/Skills:
Excellent facilitation skills.
Strong writing and editing skills.
Instruction Design experience.
Content/Curriculum Development.
Excellent organizational, operational and process/project management skills.
Strong communication and relationship management skills.
High Influencing and consulting skills.
A good understanding of the learning and development industry.
Ability to work flexible schedule to support delivery which may exceed the typical workday.
Travel 25-50% to other locations to support training needs at multiple locations.
Education/Certification/License:
Bachelor s Degree.
At least 5-7 years of related experience in talent development.
This job description has been written to include the general nature of work performed. It is not designed to contain a comprehensive detailed inventory of all duties, responsibilities and qualifications required of employees assigned to this job.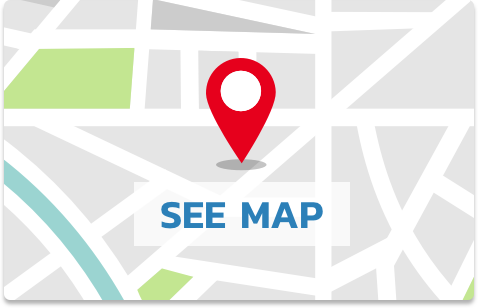 Ignify Ltd.
518/5, 10th Floor Maneeya Center Building, Ploenchit Road, Lumpini, Pathumwan, Bangkok 10330, Thailand
สวัสดิการ
ค่าเดินทาง
ประกันสุขภาพ
ทำงาน 5 วัน/สัปดาห์
ทำงานนอกสถานที่
จ่ายค่าทำงานล่วงเวลา
ตำแหน่งงานว่างที่คุณน่าจะสนใจ