เกี่ยวกับบริษัท
ประเภทบริษัท:
เทคโนโลยีสารสนเทศ
เว็บไซต์:
th.athuman.com/git/
Human Digicraft Manpower (Thailand) ในประเทศไทย เราคือผู้ให้บริการสรรหาบุคลากรระหว่างประเทศ ในเครือ Human Group จากประเทศญี่ปุ่น เพื่อเปิดโอกาสให้กับคนไทยได้ไปทำงานในต่างประเทศ นอกจากนี้ ในส่วนของงานด้าน IT นั้น เรามีการจัดสรรหาบุคลากรที่ต้องการพัฒนาความรู้ความสามารถเกี่ยวกับ Big Data, AI, Mach ... อ่านต่อ
ร่วมงานกับเรา: หากคุณเป็นอีกคนที่มีความฝันที่อยากจะทำงานในประเทศญี่ปุ่นและชอบเทคโนโลยีใหม่ๆ อย่าง IOT/AI/ML แล้วล่ะก็ ทางเรามีวิศวกรที่ยอดเยี่ยมจากกว่า 30 ประเทศรวมตัวกันที่ Human Resocia คุณจะได้มีโอกาสแลกเปลี่ยนประสบการณ์ดีๆ และมีส่วนร่วมในโปรเจคที่สำคัญๆ ในญี่ปุ่นอ่านต่อ
ไม่มีตำแหน่งงานสำหรับบริษัทนี้ ต่อไปนี้เป็นตำแหน่งงานที่คุณอาจจะสนใจ
อัพโหลดเรซูเม่ของคุณ
เพื่อรับการติดต่อจากบริษัทมากมาย



ประสบการณ์:
ไม่จำเป็นต้องมีประสบการณ์ทำงาน
We have a fantastic opportunity for you to be involved in the growth and development of our contact center in Bangkok with a strong focus on people development, motivation and training of staff, and the implementation of procedures and systems.
Here at Booking.com we work at scale yet we never lose sight of what makes us personal. From the volumes we work with the changes we manage on a daily basis to the daily interactions our teams have we make a direct impact on our customers and our ability to grow. For this reason, we need an experienced Customer Service Manager who is looking for the next career step to join our growing office in Bangkok.
You will work as part of the site leadership team to ensure incoming multilingual telephone and email customer queries are handled effectively and, most importantly, to the satisfaction of our customers. You re mainly responsible for ensuring that the Bangkok Customer Service Center runs smoothly from an operational perspective.
This role is ideal for an enthusiastic, international Customer Service Manager with substantial team management experience in a contact centre environment, who is passionate about providing the best possible levels of customer services and has experience with motivating and driving performance improvements within the team.
B.Responsible:
The successful organisation and running of an internationally focused Customer Service Centre;.
The management of the Customer Service Centre daily operation to meet SLA s on both a local and global scale;.
The recruitment, management, coaching and development of a team of Team Leaders to ensure quality and productivity targets are met, as well as overall responsibility for the development of the contact centre agents through the Team leaders:
Effective Change Management - knowing how to handle periods of change and lead a team through such periods, displaying motivating and encouraging behaviours;.
Conduct regular 1-2-1 meetings with your team to maintain focus and motivation on Customer Service standards and targets;.
Handle and oversee the management of site operational issues such as facilities and landlords, or other offices/site tasks as appropriate;.
B.Skilled:
5 or more years of contact center/customer service management experience;.
Minimum of University educational level or equivalent further education;.
Proven people management skills, including experience of managing large teams and managing middle management;.
Results-focused with strategic awareness to forecast both in the short and long term;.
Flexible and able to work various shifts if required;.
Leadership flair with the skill to motivate others to perform and exceed expectations;.
Professional, proactive, positive and can-do attitude;.
Experience of setting up and developing contact centers is an advantage;.
Analytical skills;.
Fluent in both written and verbal English and Thai language skills.



ประสบการณ์:
ไม่จำเป็นต้องมีประสบการณ์ทำงาน
ทักษะ:
Project Management, English
เงินเดือน:
สามารถต่อรองได้
To contact with clients, manage day-to-day client relationships.
To give guidance to account executive and report to supervisor.
Experience in online plans based on client's briefs as well as handle campaign management and execution.
To be a key person coordinating with client and internal team, strong project management and implementation.
To act as a partner with clients to develop goals and digital campaign strategies.
Minimum Bachelor degree in Marketing or any related fields.
0-2 years working experience of account servicing.
Good command in English.
Positive attitude, hardworking, and challenge lover.
Comfortable with working as part of the team.
Appreciate creativity.



ประสบการณ์:
ไม่จำเป็นต้องมีประสบการณ์ทำงาน
ทักษะ:
Service-Minded, Good Communication Skills, Microsoft Office, English
THE BRITISH COUNCIL YLA PROGRAMME We are looking for apart-time who can work with us for more than 6 months.Workdays are fromThursday 4.00 PM - 8.00 PM and Saturday and Sunday 8.00 AM - 4.00 PM atChaengwattana, Srinakarin,Pinklao,Ladprao,Siam Square, and Chiang Mai Branch.
Come and gain experience in UK's international organisation for cultural relations and educational opportunities.
To coordinate the YLA.
Draft YLA Monthly Roster, match YLAs to teachers and arrange cover.
Assess YLA needs, participate in recruitment.
Before class each day, inform YLAs about events, activities, ad hoc matters, etc.
After class each day, give and receive feedback, inform about upcoming activities.
Ensure quality standards through YLA observations, performance management and arrange/deliver training.
Cover for YLAs in event of sickness, or as needed.
Improve engagement and communication between key stakeholders (parents, SCM, Academic team and YLAs).
To assist teaching staff both inside and outside the classroom:
Meet with teachers at the start of term to discuss the class routines, rules and behaviour management system. Assist with implementing these systems throughout the term.
Assist teachers with setting up and tidying the classroom and with wall displays of children s work.
Spend a few minutes with teachers discussing the class, activities and students before the lesson starts.
Assist with the production/preparation of resources and materials or help with administration tasks (when not required in the classroom).
Agree classroom role with each teacher before lessons begin and speak English in that role.
Play an active role and monitor learners and help create a supportive learning environment.
Help teachers to demonstrate classroom activities so that children understand what they have to do.
Motivate children to participate in classroom activities by demonstrating appropriate behaviour (e.g. singing, chanting, doing actions).
Monitor children during activities to make sure they are on task, and encourage and assist them where necessary, without doing the work for them.
Spend an appropriate amount of time with each student according to individual needs and those of the class as a whole.
Help the teacher deal with latecomers, hand out children s work and assist with checking and marking children s homework.
Get actively involved in group work to support, encourage and motivate children and set a good example.
Help children to communicate in English as much as possible through encouragement, praise and giving them the language they need to express themselves (e.g. if they say something in Thai, help them to say it in English).
Motivate children to tidy up at the end of the lesson to keep their bags organised and ensure the classroom and resources are ready for the next class.
Support children in keeping their notebooks and portfolios organised and up-to-date with the homework recorded in the homework diary.
Bring any sick children to the attention of the teacher so that appropriate action can be taken.
Make teachers aware of any relevant issues such as a child who has come to class unhappy, a child being teased by a classmate etc.
Contribute to the development, evaluation, and improvement of English language courses, materials and related services, through participating in meetings/focus groups and providing feedback to the Young Learners team.
To ensure parents and other caregivers are kept informed and high levels of customer satisfaction are maintained:
Build an appropriate rapport with YLs (positive but to remain authoritative E.g. not picking children up or other inappropriate behavior, speaking firmly -not shouting).
Ensure that all enquiries and messages conveyed by parents/guardians are always passed on to teachers as soon as possible.
Inform all stakeholders if a child is unwell and s/he is accompanied until the parent or caregiver arrives.
Be available &/ or support teachers to answer parent / caregivers questions before &/ or after class.
Forward all customer feedback to the SCM team on the day of receipt.
Parents and other caregivers non-teaching related queries are directed to SCM or Senior Teacher as appropriate.
Provide interpretation during consultations between teachers and parents / caregivers on request.
Assist in planning/delivery of Parent Orientation Days, Parent-teacher days and launch days.
Arrange appointments for meetings between BC teachers and parents after school as required.
Call parents/guardians of absent students within an agreed timeframe.
Call the parents/guardians of students regarding academic or behaviour issues reported by the teacher.
Give out notices/letters to students.
Support admin team with pre- and end-of-term preparation.
Share information about new initiatives and daily events and activities.
Actively engage students/parents about the advantages of attending clubs, activities & workshops.
Primary events are delivered to standards set by the Head of Young Learners and in accordance with corporate guidelines.
A record of attendance is kept for each event.
To maintain library and resources organize/improve system for lending books, especially during the yearly Reading Challenge:
Update stock & inventory records.
Assist children during library visits to help them choose books and ensure they follow the library rules.
Ensure children use the facility correctly and no damage is caused to materials.
Check quality of storybooks on a weekly basis and remove any poor-quality stock.
An undergraduate looking for a short time work experience.
Any field of study is acceptable.
Brilliant communication skills and customer empathy.
Self-motivated and passion to work.
Strong communication and interpersonal skills.
Love to work with children.
Good in English.
Thai nationality.
Salary
142 THB / per hour - Bangkok.
112 THB / per hour - Chiang Mai
Closing date for applications: 30 June 2019 (23:59 UK Time)
Only short-listed candidates will be contacted.

฿20,000 - ฿30,000, สามารถต่อรองได้


ทักษะ:
Sales, Service-Minded, Good Communication Skills, English
เงินเดือน:
฿20,000 - ฿30,000, สามารถต่อรองได้
Type of Contract:Permanent
Location:ChaengwattanaOffice.
ABOUT THE DEPARTMENT/TEAM
British Council Thailand is one of the biggest in the British Council s global network with thousands of adult and young learner students studying with us.Our main office is based in Siam Square, Bangkok with locations spread out across the Bangkok metropolitan area and around Chiang Mai.
Our customers engage with us face-to-face, online, through email and via the phone.Our Sales & Customer Management team provides a high quality and efficient customer service experience to all new and existing customers across all British Council services.
WHAT YOU WILL BE DOING AND WHY
Working with both our students and with your internal colleagues at British Council, you will provide an exceptional level of customer service engaging with customers face-to-face, online and over the phone to make sure all our customers needs and requests are taken of. You will also provide support for all sales and marketing events to create awareness about the British Council.
WHAT IS INTERESTING ABOUT IT
You can take pride in the fact that you will be part of a team that enables the British Council to meet its objectives and gives all our customers an exceptional experience. You will also be able to join regular professional development, training and skills programmes to develop your experience and skills.
WHAT WE ARE LOOKING FOR
You will bring along at least 2 years experience in sales and customer management environment of education or services related field. You should be Fluent in both Thai and English.
03 % of Provident Fund contribution from the Employer (after completing a probation)
Medical Insurance and Corporate Medical Excess Claim
Enjoy 22 days of Annual leave
One month fixed Year-end bonus
Professional development opportunities
Eligible for sales incentive after passing probation
Work Schedule
The post holder will work 8.5 hours per day (including 1-hour lunch break) and a 5-day week on a shift system from Wednesday to Sunday.Our work makes a lasting difference by building more inclusive societies and supporting people s prospects.Together, we can do more. Interested applicants should read through the Role Profile and please apply via. https://tinyurl.com/THA-NT-2032e. Closing date for applications:18 July 2019 (23:59 UK Time). We offer an attractive benefits package. "Right to work in Thailand".
The British Council is committed to a policy of equal opportunities and welcomes applicants from all sections of the community.
The British Council is committed to the protection of all children and supports the principles of the UNCRC by taking all reasonable measures in our work to ensure a child safe environment. The British Council is committed to maintaining the confidentiality of personal information and undertakes not to divulge any of the applicants personal information to any third party without the prior consent of the applicant. Our privacy policy can be found athttp://www.britishcouncil.org/home-privacy-policy.htm. .



ทักษะ:
Management, Service-Minded, English, Thai
เงินเดือน:
สามารถต่อรองได้
Our Customer Service department at Booking.com employs over 7,000 people, speaking 43languages, across 18countries worldwide. We're looking for enthusiastic people managers who pair great leadership skills with management experience in a customer service or contact centre environment to join our growing team in our colourful Customer Service offices in Bangkok, Thailand.
As a Team Leader in Booking.com Customer Service, you'll empower your people to develop their customer service skills and progress in their chosen career path. This unique position is a great opportunity for an energetic and inspirational people manager to effectively lead, motivate and develop a team of around 15 talented multilingual Customer Service professionals.
Exercising excellent leadership and communication skills, you'll develop and coach an international team in an environment that embraces change, cultivates service excellence, productivity, teamwork and high self-esteem. In return, we'll offer you a competitive compensation package and an environment in which you can do your best work.
The offer:
Annual leave entitlement.
Quarterly bonus plan.
Work schedule provided 4-6 weeks in advance.
Catered lunch or dinner depending on your work schedule.
Booking.com discount.
Health insurance.
Continuous growth potential, and free and on-demand professional training courses.
Our scale, scope, commitment to our people and our high standards of integrity make Booking.com a great place to work. If you would like to be part of our team in Bangkok and think you can make a difference, click to apply and one of our team will be in touch.
Take ownership for team results and provide daily leadership to a team of multilingual agents to achieve department targets.
Be an effective change manager, who knows how to handle periods of change and lead a team through this by displaying motivating and encouraging behaviours.
Understand development needs and provide coaching, training and support to team members.
Effectively use business tools to monitor team performance, quality and adherence.
Create a safe and open team environment where regular and constructive feedback is encouraged.
Be a role model for company policies and procedures and ensure the team understands and adheres to them.
Be a voice for continuous improvement providing feedback on opportunities and proactively share best practices.
Collaborate with the recruitment team in the recruitment process and onboarding of new team members.
Handle guest (B2C) cases as required.
Minimum 3 years' plus experience as a people manager or team leader in a customer service or contact center environment;.
Strong interpersonal skills.
Experience leading teams in an international, customer-focused environment.
Strong work ethic; self-directed and resourceful.
Fluent English and fluent Thai language skills.
Solution oriented and result driven.
Proactive, flexible and capable of working independently as well as working in a team.
Good communication and analytical skills.
Ability to multi-task & a flexible attitude.
Eligible to work in Thailand (This position is only open to Thai nationals as there will be no work pass sponsorship for this role.).



ทักษะ:
Quality Management System, Management, English
เงินเดือน:
สามารถต่อรองได้
Looking for meaningful work? Wanting to make a real difference? Here is your chance! We are looking for new team members at one of Thailand's leading social enterprises!.
Responsible for the operations of the business from farmers to export to ensure that all processes are done with efficiency, productivity, and speed. You will get to learn all the processes involved in producing and exporting organic food.
Work closely with production facilities such as rice mill, pasta factory and organic farmers cooperatives to achieve the desired quality of organic products.
Plan and monitor production facilities and manage total quality control.
Prepare exporting document and manage the shipment.
Learn and manage internationally certified organic system.
Work with export manager to ensure customers' expectations are met.
Below 30 years old.
No required prior work experience but work experience is preferred.
Highly driven and self-motivated, passionate about social business and in particular wanting to help create value for others.
Excellent listener and observant with willingness to learn from others.
Excellent in critical thinking and analytical skills.
Good interpersonal skills, humble, responsible and accountable.
Comfortable with details, able to prepare detailed documents and reports.
Excellent learning attitude and strong positive attitude.
Can use MS Word, Excel and Powerpoint.
Can read, write and communicate in English (at a basic level at least).
Can travel to and from MRT Huai Khwang conveniently (close to office).
Can travel to Esaan and other remote regions.
Can drive (this is not necessary but preferred).

฿20,000 - ฿30,000, สามารถต่อรองได้


ทักษะ:
Business Statistics / Analysis, Financial Modeling, English
เงินเดือน:
฿20,000 - ฿30,000, สามารถต่อรองได้
ADGES Consulting specializes in three business areas; consulting, assessment, and academy. We are the trusted partners by the world leading organizations. We strive to provide world-class, practical and insightful business and learning solutions to our clients. To cope up with the surge in our clients' demands, we are looking for our team partners who share our passion and values.
ADGES partners with the best in the business. We work side-by-side the world great leadership guru and thinkers. We love innovative ideas with proven results. We are proud of our achievements and impacts that we have created in the business community. For consulting, we are the strategic partnership with RBL, a consulting firm founded by Dave Ulrich and Norm Smallwood. Dave is named the father of 'modern HR'. For Assessment, ADGES Consulting represents Emergenetics, the fast and forward thinking assessment and team applications provider. As for leadership development, we are the exclusive partner with Bluepoint Leadership, the world's leader in designing and facilitating leadership development program.
As part of a forward looking, young and energetics organization, you will be challenge but you will be developed at your fullest potential. You will work with the best around the world. If you think, you have what it takes. Let us hear from you.
A Project Coordinator/Business Analyst will work in a learning-filled environment, participating as an integral member of project teams. You will provide quantitative and qualitative analytical support to senior consultants, drawing meaningful conclusions from client data. Project Coordinator is a first step for junior graduate who dreams to take on Consulting position. This is a perfect chance to groom you and expose you to real players in the industry.
You also can expect to:
Help write and structure client presentations, including recommendations presented to HR leaders, senior management, executives and boards of directors.
Analyze clients' strategic and organizational information and model clients' financial and compensation data versus the market.
Conduct research and analysis to understand industry and organization-specific issues, including business strategy, compensation and rewards, corporate performance and performance management.
Collect and examine data trends in client financial performance, pay practices and policies, and talent management, including performance management, succession planning, rewards, selection/recruiting and leadership/employee development.
Help clients achieve responsible executive remuneration by translating business strategies and shareholder expectations into performance measurement and talent management systems.
Develop project management and consulting skills, ultimately serving as a day-to-day client contact for project areas including data requests and data management.
Provide administrative supports to ensure the project team and a team of facilitators can provide the best learning experiences that create learning with impacts. Administrative supports cover preparing materials, event rooms, coordinate with vendors to ensure smooth learning and consulting operations.
Coordinate with facilitators, vendors, and learning partners to deliver learning program and other consulting projects.
A Bachelor/Master degree in general management, human resources (HR) and/or other relevant areas are preferred.
Business, finance, accounting, HR and/or economics internship experience preferred.
Strong analytical skills, both quantitative and qualitative, and a strong background in Excel.
Experience in data analysis, financial modeling and presentation design.
Excellent organizational, interpersonal, verbal and written communication skills.
Intellectual curiosity, seeking opportunities to develop new skills.
Flexibility, adaptability and the ability to work under tight deadlines or changing client needs.
Superior organizational skills and strong attention to detail.
Team and client-focus attitude.



ประสบการณ์:
ไม่จำเป็นต้องมีประสบการณ์ทำงาน
ทักษะ:
Adobe Illustrator, After Effects, Video Editing
เงินเดือน:
สามารถต่อรองได้
รับผิดชอบในการทำสื่อโฆษณา VDO.
ตัดต่อวิดีโอ + Motion Graphic ด้วยโปรแกรม Pr และ Ae.
คิดและสร้างสรรค์ Content ของชิ้นงานให้มีความน่าสนใจ.
PlanB เราช่วยลูกค้าเรื่องสื่อแบบครบวงจร ตั้งแต่เริ่มวางแผนสื่อ การผลิตสื่อตามแบบที่ลูกค้าต้องการโดยเฉพาะ ไปจนถึงติดตามและวิเคราะห์ผลเพื่อสร้างความประทับใจให้กับลูกค้ามากที่สุดตั้งแต่ต้นจนจบ.
บริษัทกำลังมองหา Graphic Designer ที่มีความคิดสร้างสรรค์ เข้าใจงาน Digital สามารถออกแบบดีไซน์ โดยโปรแกรม Illustrator / Photoshop / InDesign ฯลฯ หากสามารถ Edit/ Animation จะได้รับพิจารณาพิเศษ.



ทักษะ:
.NET, C#, Java, Javascript
เงินเดือน:
สามารถต่อรองได้
202 CDG House, Chongnonsee, Yannawa, Bangkok 10120 CDG GROUP (0) 2 678 0200 Ext.2875 (Tanitar).
Develop program with.NET or Java Technology.
Use OOP concepts and UML diagrams based on company standards.
Build and deploy application.
Work mostly independently within task guidelines established by management.
Perform work based on defined process and provide feedback on process improvements as appropriate.
Co-operate with team leader in estimation effort, developing plan/schedule and performing tasks according to the plan.
Bachelor degree in Computer Engineering, Computer Science, IT or related field.
Experience 3 years in programming with C#.Net or JAVA or JavaScript or HTML.
Excellent problem solving and analytical skill.



ทักษะ:
Project Management, UML Design
เงินเดือน:
สามารถต่อรองได้
Responsible for analysis and design according to requirement.
Get a requirement from a user.
Able to transform business requirement to a technical solution.
Control application development to SDLC and project responsibility.
Provide guidance and consultation to user.
Create Document to support the project (Functional specification, High-Level Design specification, Detail Design specification, Operation workflow, and User Manual).
Bachelor's Degree in Computer Science or Computer Engineer or any related field.
At least 3 years experience in Analyst and Design for Finance & Accounting, Hire-Purchase and Non-Life insurance.
Strong in user requirements gather, analysis and application design by creating specification documents.
Good Knowledge and experience in UML, Object Oriented, J2EE & Java Technology(Servlet, JSP, EJB, JMS, XML), C#.net and Web Services.
Good knowledge and experience in Relational Database and SQL (Standard Query Language).
Knowledge in IBM WebSphere, DB2, Oracle and Crystal Report Enterprise it advantage.
Strong Leader and good skill communication.
Ability to work in a team & as well as independently.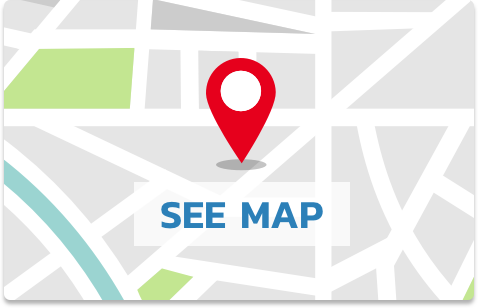 บริษัท จัดหางาน ฮิวแมน ดิจิคราฟท์ (ไทยแลนด์) จำกัด
Human Digicraft Manpower (Thailand) Co.,LTD 10/92 The Trendy Building, 6th Floor, Room 601e, Sukhumvit Soi 13, Klongtoey-Nua, Wattana, Bangkok 10110
สวัสดิการ
ค่าเดินทาง
จ่ายค่าทำงานล่วงเวลา
จ่ายค่าทำงานในวันหยุด
ทำงาน 5 วัน/สัปดาห์
ประกันสุขภาพ
โอกาสในการเรียนรู้และพัฒนา
ตำแหน่งงานว่างที่คุณน่าจะสนใจ