ไม่มีตำแหน่งงานสำหรับบริษัทนี้ ต่อไปนี้เป็นตำแหน่งงานที่คุณอาจจะสนใจ
อัพโหลดเรซูเม่ของคุณ
เพื่อรับการติดต่อจากบริษัทมากมาย



ทักษะ:
GMP, HACCP, Quality Assurance, English
เงินเดือน:
สามารถต่อรองได้
Responsible for the quality assurance and quality control of Jasberry's healthy and delicious organic products from organic rice to other value-added products! Ensure that all processes are of the highest standard conforming to international certifications such as HACCP, GMP, IFS, EU & USDA organic standards, Gluten-free, Non-GMO, Fair-trade etc.
Work closely with manufacturers and operations manager to achieve the desired quality and consistency of organic products.
Prepare and monitor relevant paperwork to meet with international certification standards such as HACCP, GMP, EU & USDA organic standards, Gluten-free, etc.
Learn and manage internationally certified organic system.
Below 30 years old.
No required prior work experience but work experience is preferred.
Highly driven and self-motivated, passionate about social business and in particular wanting to help create value for others.
Excellent listener and observant with willingness to learn from others.
Comfortable with detailed work and preparing documents both in Thai and English.
Excellent in critical thinking and analytical skills.
Good interpersonal skills, humble, responsible and accountable.
Excellent learning attitude and strong positive attitude.
Can use MS Word, Excel and Powerpoint.
Can read, write and communicate in English.
Can travel to and from MRT Huai Khwang conveniently (close to office).
Can travel to Esaan and other remote regions.
Can drive (this is not necessary but preferred).



ทักษะ:
Corporate Law, Compliance, English
เงินเดือน:
สามารถต่อรองได้
We are looking for a new in-house legal counsel to support on various legal topics.
Providing counsel in a variety of legal topics such as labor law, company, VAT and tax.
Regularly monitoring governance compliance.
Evaluating risk factors regarding business decisions and operations and acting as in-house legal counsel.
Communicating and dealing with government officers.
Handling registrations of new license, incorporating changes and preparing reports as required.
Preparing, drafting and reviewing agreements and legal documents in both Thai and English to ensure its legal and corporate governance compliance.
Handling corporate legal matters.
Translating legal document both in Thai and English.
Bachelor's degree in Law.
Thai nationality only, with 3-5 years' experience in Corporate Law.
Law firm experience will be considered an advantage.
Excellent knowledge and understanding of corporate law and procedures.
Fluent in English (both verbal and written communication).



ทักษะ:
UML Design, User Experience (UX), J2EE
เงินเดือน:
สามารถต่อรองได้
Responsible for analysis and design according to requirement.
Get a requirement from a user.
Able to transform business requirement to a technical solution.
Control application development to SDLC and project responsibility.
Provide guidance and consultation to user.
Create Document to support the project (Functional specification, High-Level Design specification, Detail Design specification, Operation workflow, and User Manual).
Bachelor's Degree in Computer Science or Computer Engineer or any related field.
At least 3 years experience in Analyst and Design for Finance & Accounting, Hire-Purchase and Non-Life insurance.
Strong in user requirements gather, analysis and application design by creating specification documents.
Good Knowledge and experience in UML, Object Oriented, J2EE & Java Technology(Servlet, JSP, EJB, JMS, XML), C#.net and Web Services.
Good knowledge and experience in Relational Database and SQL (Standard Query Language).
Knowledge in IBM WebSphere, DB2, Oracle and Crystal Report Enterprise it advantage.
Strong Leader and good skill communication.
Ability to work in a team & as well as independently.

฿20,000 - ฿30,000, สามารถต่อรองได้


ทักษะ:
Business Statistics / Analysis, Financial Modeling, English
เงินเดือน:
฿20,000 - ฿30,000, สามารถต่อรองได้
ADGES Consulting specializes in three business areas; consulting, assessment, and academy. We are the trusted partners by the world leading organizations. We strive to provide world-class, practical and insightful business and learning solutions to our clients. To cope up with the surge in our clients' demands, we are looking for our team partners who share our passion and values.
ADGES partners with the best in the business. We work side-by-side the world great leadership guru and thinkers. We love innovative ideas with proven results. We are proud of our achievements and impacts that we have created in the business community. For consulting, we are the strategic partnership with RBL, a consulting firm founded by Dave Ulrich and Norm Smallwood. Dave is named the father of 'modern HR'. For Assessment, ADGES Consulting represents Emergenetics, the fast and forward thinking assessment and team applications provider. As for leadership development, we are the exclusive partner with Bluepoint Leadership, the world's leader in designing and facilitating leadership development program.
As part of a forward looking, young and energetics organization, you will be challenge but you will be developed at your fullest potential. You will work with the best around the world. If you think, you have what it takes. Let us hear from you.
A Project Coordinator/Business Analyst will work in a learning-filled environment, participating as an integral member of project teams. You will provide quantitative and qualitative analytical support to senior consultants, drawing meaningful conclusions from client data. Project Coordinator is a first step for junior graduate who dreams to take on Consulting position. This is a perfect chance to groom you and expose you to real players in the industry.
You also can expect to:
Help write and structure client presentations, including recommendations presented to HR leaders, senior management, executives and boards of directors.
Analyze clients' strategic and organizational information and model clients' financial and compensation data versus the market.
Conduct research and analysis to understand industry and organization-specific issues, including business strategy, compensation and rewards, corporate performance and performance management.
Collect and examine data trends in client financial performance, pay practices and policies, and talent management, including performance management, succession planning, rewards, selection/recruiting and leadership/employee development.
Help clients achieve responsible executive remuneration by translating business strategies and shareholder expectations into performance measurement and talent management systems.
Develop project management and consulting skills, ultimately serving as a day-to-day client contact for project areas including data requests and data management.
Provide administrative supports to ensure the project team and a team of facilitators can provide the best learning experiences that create learning with impacts. Administrative supports cover preparing materials, event rooms, coordinate with vendors to ensure smooth learning and consulting operations.
Coordinate with facilitators, vendors, and learning partners to deliver learning program and other consulting projects.
A Bachelor/Master degree in general management, human resources (HR) and/or other relevant areas are preferred.
Business, finance, accounting, HR and/or economics internship experience preferred.
Strong analytical skills, both quantitative and qualitative, and a strong background in Excel.
Experience in data analysis, financial modeling and presentation design.
Excellent organizational, interpersonal, verbal and written communication skills.
Intellectual curiosity, seeking opportunities to develop new skills.
Flexibility, adaptability and the ability to work under tight deadlines or changing client needs.
Superior organizational skills and strong attention to detail.
Team and client-focus attitude.



ประสบการณ์:
ไม่จำเป็นต้องมีประสบการณ์ทำงาน
Get requirement from all business stakeholders and create the solution to solve problem and improve business process by using IT systems.
Analyze and design business model, system flow, integration flow, business logic, scenario case or UX/UI.
Compare vendor, hardware and software to make vendor selection.
Create scenario test case and testing including unit test, integration test, performance test and business test.
Create document testing and training materials for users.
Migrate data and implement IT system.



ประสบการณ์:
ไม่จำเป็นต้องมีประสบการณ์ทำงาน
UNIX.
Database: Oracle.
Setup, Implementation, Performance tuning and Maintenance System Software such as Operating system, Database server, the Application Server on UNIX and Window.
Ensures high availability and acceptable levels of performance of mission-critical host computer resources.
Creates and maintains appropriate system documentation.
Work closely with the team to ensure timely completion of client deliverables.
Bachelor's Degree in Computer Engineering or Computer Science.
Knowledge of System software installation, Performance Tuning, and Maintenance.
Knowledge of Operating System (UNIX, Linux, Windows Server, Server Virtualization Technology) and Networking.
Knowledge of Database: Oracle, DB2 or Microsoft SQL Server.
Strong analytical and problem-solving skills for evaluating various technical solutions.
High ability to learn new technology.



ทักษะ:
Branding, Digital Marketing, Event Planning, English
เงินเดือน:
สามารถต่อรองได้
Develop content strategy and plan for all communications under FA Thailand and Thai.
League including advertising, promotional activities and PR etc.
Work hand in hand with creative and digital agencies to bring to life communication strategy and plan.
Create and keep the team up to date on the yearly media plan Work closely with client service team to assist sponsors on planning and implementing IMC.
Oversee all communications are executed in accordance with the plan and objectives.
Work with FA Thailand, Thai league, sponsors and the marketing team to create stadium, pitch- side and all on-location visibility/activation inventory and to ensure all executions meet the requirements.
Create annual media budget and ensure all expenditures are respected and within the Authorized budget.
Assist the sales/client service team on the compilation of all on-ground activation reports to the sponsors.
Brand steward of all entities under FA Thailand, Thai League and sponsors.
Work together with the Business Development Manager to identify new value added Sponsorship assets.
Over 4-5 years of brand marketing/ activation or advertising agency experience.
Bachelor's degree or higher in any field.
Good command of English.
Strong computer skills: Microsoft Office- Word, Excel, PowerPoint.
Creative and inventive, with a great eye for detail and excellent foresight.
Good understanding of ATL, BTL and digital media.
Ability to deal with situations requiring the assessment of priorities under pressure.
Football enthusiast (optional).



ทักษะ:
AutoCAD, Cost Estimation, 3ds Max, Adobe Illustrator, Adobe InDesign, Adobe Photoshop, Architecture, SketchUp
ปริญญาตรี/โท สาขาสถาปัตยกรรมศาสตร์ หรือที่เกี่ยวข้อง.
ประสบการณ์ Interior Designer/Project Manager/Architect อย่างน้อย 5 ปี ในธุรกิจโครงการเชิงพาณิชยกรรม เช่น ศูนย์การค้า ศูนย์การประชุม โรงแรม เป็นต้น.
Auto CAD, Sketch up, Adobe Photoshop,Illustrator, Microsoft Office.



ทักษะ:
Management, Service-Minded, English, Thai
เงินเดือน:
สามารถต่อรองได้
Our Customer Service department at Booking.com employs over 7,000 people, speaking 42 languages, across 13 countries worldwide. We're looking for enthusiastic people managers who pair great leadership skills with management experience in a customer service or contact centre environment to join our growing team in our colourful Customer Service offices in Bangkok, Thailand.
As a Team Leader in Booking.com Customer Service, you'll empower your people to develop their customer service skills and progress in their chosen career path. This unique position is a great opportunity for an energetic and inspirational people manager to effectively lead, motivate and develop a team of around 15 talented multilingual Customer Service professionals.
Exercising excellent leadership and communication skills, you'll develop and coach an international team in an environment that embraces change, cultivates service excellence, productivity, teamwork and high self-esteem. In return, we'll offer you a competitive compensation package and an environment in which you can do your best work.
The offer:
Annual leave entitlement.
Quarterly bonus plan.
Work schedule provided 4-6 weeks in advance.
Catered lunch or dinner depending on your work schedule.
Booking.com discount.
Health insurance.
Continuous growth potential, and free and on-demand professional training courses.
Our scale, scope, commitment to our people and our high standards of integrity make Booking.com a great place to work. If you would like to be part of our team in Bangkok and think you can make a difference, click to apply and one of our team will be in touch.
Take ownership for team results and provide daily leadership to a team of multilingual agents to achieve department targets.
Be an effective change manager, who knows how to handle periods of change and lead a team through this by displaying motivating and encouraging behaviours.
Understand development needs and provide coaching, training and support to team members.
Effectively use business tools to monitor team performance, quality and adherence.
Create a safe and open team environment where regular and constructive feedback is encouraged.
Be a role model for company policies and procedures and ensure the team understands and adheres to them.
Be a voice for continuous improvement providing feedback on opportunities and proactively share best practices.
Collaborate with the recruitment team in the recruitment process and onboarding of new team members.
Handle accommodation partner (B2B) cases as required.
Minimum 3 years' plus experience as a people manager or team leader in a customer service or contact center environment;.
Strong interpersonal skills.
Experience leading teams in an international, customer-focused environment.
Strong work ethic; self-directed and resourceful.
Fluent English and Thai language skills.
Solution oriented and result driven.
Proactive, flexible and capable of working independently as well as working in a team.
Good communication and analytical skills.
Ability to multi-task & a flexible attitude.
Eligible to work in Thailand (This position is only open to Thai nationals as there will be no work pass sponsorship for this role.).



ประสบการณ์:
ไม่จำเป็นต้องมีประสบการณ์ทำงาน
ทักษะ:
Network Infrastructure, Software Architecture
Responsible for implement and technical support for network solution.
Provide detail design, planning and consulting network and security solution to customer.
Install and provide configuration to network equipment and network services.
Troubleshooting, determine cause of the problems, follow up and solve the problem - Provide implementation, maintenance, and integration of the corporate WAN, LAN and server architecture.
Bachelor's Degree or higher in Computer Engineering /Computer Science or IT related field.
Experience in Network installation and support LAN/WAN and Network Management will be advantage.
Knowledge of TCP/IP networking such as Routing, Switching, QoS and security.
Knowledge on computer OS, DNS, DHCP, E-mail system.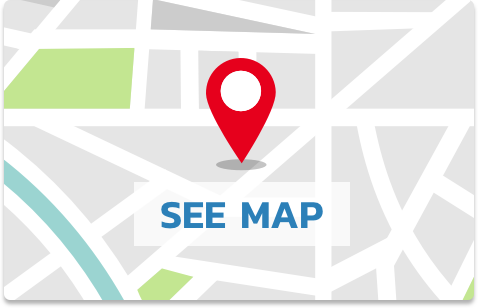 Florafic Innovation Decentralized Co., Ltd.
ตำแหน่งงานว่างที่คุณน่าจะสนใจ