เกี่ยวกับบริษัท
ประเภทบริษัท:
โฆษณา / สื่อ
เว็บไซต์:
thailand.emc.group/
EMC เป็นหน่วยงานด้านเทคโนโลยีที่เน้นการส่งมอบเทคโนโลยีตามกลยุทธ์การโฆษณาด้วยความช่วยเหลือของ AI และความคิดสร้างสรรค์ของมนุษย์อ่านต่อ
ร่วมงานกับเรา: Be part of the always growing and pushing the boundaries of advertising tech. We are local focus with global scalability under FreakOut Japan. Offices are in Thailand, Singapore & headquartered in Indonesiaอ่านต่อ
ไม่มีตำแหน่งงานสำหรับบริษัทนี้ ต่อไปนี้เป็นตำแหน่งงานที่คุณอาจจะสนใจ
อัพโหลดเรซูเม่ของคุณ
เพื่อรับการติดต่อจากบริษัทมากมาย



ทักษะ:
Management, Service-Minded, English, Thai
เงินเดือน:
สามารถต่อรองได้
Our Customer Service department at Booking.com employs over 7,000 people, speaking 42 languages, across 13 countries worldwide. We're looking for enthusiastic people managers who pair great leadership skills with management experience in a customer service or contact centre environment to join our growing team in our colourful Customer Service offices in Bangkok, Thailand.
As a Team Leader in Booking.com Customer Service, you'll empower your people to develop their customer service skills and progress in their chosen career path. This unique position is a great opportunity for an energetic and inspirational people manager to effectively lead, motivate and develop a team of around 15 talented multilingual Customer Service professionals.
Exercising excellent leadership and communication skills, you'll develop and coach an international team in an environment that embraces change, cultivates service excellence, productivity, teamwork and high self-esteem. In return, we'll offer you a competitive compensation package and an environment in which you can do your best work.
The offer:
Annual leave entitlement.
Quarterly bonus plan.
Work schedule provided 4-6 weeks in advance.
Catered lunch or dinner depending on your work schedule.
Booking.com discount.
Health insurance.
Continuous growth potential, and free and on-demand professional training courses.
Our scale, scope, commitment to our people and our high standards of integrity make Booking.com a great place to work. If you would like to be part of our team in Bangkok and think you can make a difference, click to apply and one of our team will be in touch.
Take ownership for team results and provide daily leadership to a team of multilingual agents to achieve department targets.
Be an effective change manager, who knows how to handle periods of change and lead a team through this by displaying motivating and encouraging behaviours.
Understand development needs and provide coaching, training and support to team members.
Effectively use business tools to monitor team performance, quality and adherence.
Create a safe and open team environment where regular and constructive feedback is encouraged.
Be a role model for company policies and procedures and ensure the team understands and adheres to them.
Be a voice for continuous improvement providing feedback on opportunities and proactively share best practices.
Collaborate with the recruitment team in the recruitment process and onboarding of new team members.
Handle accommodation partner (B2B) cases as required.
Minimum 3 years' plus experience as a people manager or team leader in a customer service or contact center environment;.
Strong interpersonal skills.
Experience leading teams in an international, customer-focused environment.
Strong work ethic; self-directed and resourceful.
Fluent English and Thai language skills.
Solution oriented and result driven.
Proactive, flexible and capable of working independently as well as working in a team.
Good communication and analytical skills.
Ability to multi-task & a flexible attitude.
Eligible to work in Thailand (This position is only open to Thai nationals as there will be no work pass sponsorship for this role.).



ทักษะ:
Sales, Good Communication Skills, Ability to travel abroad, English
เงินเดือน:
สามารถต่อรองได้
Job Scope:
To sell our products and provide the convenience service to customers.
To maintain customer relations of acquired customers.
Age 22-30 years old.
1-5 years experience in Export Sales and Marketing activities or Trading Business.
Bachelor's Degree in Business Administration (Major: International Business) or related fields.
Good interpersonal skill, Fluent in English both spoken and written (TOEIC Score:600).
Ability to communicate in Chinese and Japanese Language, an advantage.
Able to travel abroad.
Hard working, result oriented Creative, enthusiastic.
A team player with excellent interpersonal skills and able to lead team to achieve business targets.
Computer literacy.



ประสบการณ์:
ไม่จำเป็นต้องมีประสบการณ์ทำงาน



ทักษะ:
Good Communication Skills, English
เงินเดือน:
สามารถต่อรองได้
Be responsible for sales forecast by product by store.
Monitor sales and prepare daily/weekly and monthly reports.
Review Store weekly Stock counting report.
Prepare and review store weekly plan order.
Manage project promotion launch.
Create promotion to achieve target goal.
Measure effectiveness of marketing campaigns, using analytics tool.
Organised promotional events, exhibitions.
Report on progress example sales report, product stock report, purchase order, commercial invoice etc.
Follow up delivery schedules, resolve or report delays and other problems.
Resolves purchasing problems between department and supplier.
Acquire a thorough understanding of key customers needs and requirements.
Maintain & Expand the relationships with existing customers by continuously proposing total solutions and the right product mixed that meet their objectives
Takes lead on coordination project execution.
Work closely with Merchandising team for inventory plan, replenishment and new product development.
Communicate closely with team to make sure that all departments are working in the same direction.

฿45,000 - ฿60,000, สามารถต่อรองได้


ทักษะ:
Management, Business Statistics / Analysis, Sales, English
เงินเดือน:
฿45,000 - ฿60,000, สามารถต่อรองได้
Type of Contract:Permanent
Location:Chiang Mai centre.
ABOUT THE DEPARTMENT/TEAM.
British Council Thailand is one of the biggest in the British Council s global network with thousands of adult and young learner students studying with us. Our main office is based in Siam Square, Bangkok with locations spread out across the Bangkok metropolitan area and around Chiang Mai. Our customers engage with us face-to-face, online, through email and via the phone. Our Sales & Customer Management team provides a high quality and efficient customer service experience to all new and existing customers across all British Council services.
WHAT YOU WILL BE DOING AND WHY.
Working with both our customers and with your internal colleagues at British Council, you will need:
To significantly increase sales and boost the growth of the Teaching Centre Business in Thailand.
To motivate and build a highly performing team and embed a results-orientated sales and customer management culture in the organisation.
To motivate the SCM team and to foster good team spirit, delivering a high quality, efficient and integrated customer service experience.
To oversee the daily operations of the branch. To ensure the Sales and Customer Management team of the Branch meets and exceeds the sales and service targets and KPIs.
To contribute to the formation of business strategy as a key member of the Teaching Centre Management Team;.
To work closely with Head of SCM to ensure the branch the post holder manages and other branches share the same best Practice and standards.
WHAT IS INTERESTING ABOUT IT.
You can take pride in the fact that you will be working as a part of worldwide leading organization in English learning field. You will also be able to join regular professional development, training and skills programmes to develop your experience and skills.
WHAT WE ARE LOOKING FOR.
You must have an undergraduate degree and a minimum of 5 years managerial experience in leading a B2C sales team, preferably in the education service industry. Customer management experience, including complaint handling is essential for this role. You should have excellent written and oral communication skills in English and be fluent in Thai.
03 % of Provident Fund contribution from the Employer (after completing a probation).
Medical Insurance and Corporate Medical Excess Claim.
Enjoy 22 days of Annual leave.
One month fixed Year-end bonus.
Professional development opportunities.
Eligible for sales incentive after passing probation.
Interested applicants should read through the Job Description and
apply online via:https://tinyurl.com/tha-nt-1847ex.
We do not accept application from quick Apply.
We offer an attractive benefits package.
Only short-listed candidates will be contacted.
Right to work in Thailand".
The British Council is committed to a policy of equal opportunities and welcomes applicants from all sections of the community.
The British Council is committed to the protection of all children and supports the principles of the UNCRC by taking all reasonable measures in our work to ensure a child safe environment. The British Council is committed to maintaining the confidentiality of personal information and undertakes not to divulge any of the applicants personal information to any third party without the prior consent of the applicant. Our privacy policy can be found at http://www.britishcouncil.org/home-privacy-policy.htm. .



ประสบการณ์:
ไม่จำเป็นต้องมีประสบการณ์ทำงาน
ทักษะ:
Human Resource Management
เงินเดือน:
สามารถต่อรองได้
Provide HR operational support in the areas of performance appraisal, internal transfer.
and promotion.
Manage and update employee database as well as job description in the organization.
Responsible for management of Job Description and benefit.
Provide professional HR support and guidance to employee and manager as required.
Generate report for Executive.
Performing other duties as assigned or required.
Bachelor's degree or Master's degree, preferably in human resources management or related field.
1-3 years hand-on experience in Human Resource Management.
Knowledge in labor law,PMS, KPI will be a plus.
Computer literacy (Microsoft Office).
Good interpersonal skill, well-organized and service-minded.
Energetic and hard working.



ทักษะ:
Sales, Negotiation, English
Responsible for selling of IT solutions/software products to the specified target.
Identify business opportunity through proactive engagement and development of strong. relationship with customer.
Customer visits and follow up on proposed sales achievement.
Handle process of writing proposal and bidding.
Provide basic technicalconsultant and product knowledge to customer.
At least 2 years of sales experience in IT solutions/System Integrator.
Bachelor's degree or higher in Computer Engineer, Computer Science, Information Technology,.
or related field.
Experience in Sales IT is a plus.
Good presentation, communication and interpersonal skills.
Strong drive to achieve, interpersonal, presentation and communication skills.
Having own car.

฿35,000 - ฿50,000, มีค่าคอมมิชชั่น


ประสบการณ์:
ไม่จำเป็นต้องมีประสบการณ์ทำงาน
ทักษะ:
Sales, Market Analysis
เงินเดือน:
฿35,000 - ฿50,000, มีค่าคอมมิชชั่น
ADGES' human capital consultants help clients, including top-level executives, board members, and HR professionals, optimize business performance by addressing their human capital issues. Specifically, consultants and analysts help clients manage, reward and engage talent to drive business performance. ADGES' ability to compete is driven from powerful tools, intellectual capital, high quality of work, leveraged resources and top talent.
Sales manager is involved in developing marketing campaigns to promote ADGES' products, services or ideas. The role includes planning, advertising, public relations, organizing events, product development, distribution, sponsorship, and research.
Generate sales based on agreed KPI.
Understand ADGES' products and unique selling points.
Align ADGES' products with potential clients.
Present ADGES' products by own self and able to demonstrate the selling points to align with customers demands.
Work collaboratively with the clients to come up with the proposal that captured customers demands with ADGES' service.
Follow up with the clients and turn proposal to businesses.
Make sure all required financial documents have complied with the client's requirements as well as ADGES' requirements.
Marketing Function:
Liaising and networking with stakeholders including customers, colleagues, suppliers and partner organizations;.
Communicating with CEOs, HR executives, and managing customer relationships;.
Maintaining and updating customer databases;.
Organizing and attending events such as conferences, seminars, receptions, and exhibitions;.
Conducting market research such as customer questionnaires and focus groups;.
Contributing to, and developing, marketing plans and strategies;.
Evaluating marketing campaigns;.
Monitoring competitor activity;.
Master degree in business management, marketing management is preferred.
Hand-on, flexible, and able to keep up with the recent trend of professional business marketing practices and campaign.
Strong analytical skills, both quantitative and qualitative.
Good personal skills and confident when dealing with a senior executive.
Excellent organizational, interpersonal, verbal and written communication skills.
Intellectual curiosity, seeking opportunities to develop new skills.
Flexibility, adaptability and the ability to work under tight deadlines, changing client needs in the small but fast-moving organization.
Superior organizational skills and excellent attention to detail.
Mature and self-motivator.
Team players.
Hand on but still keep a big picture in-mind.

฿70,000 - ฿100,000, สามารถต่อรองได้


ทักษะ:
Project Management, Budgeting
เงินเดือน:
฿70,000 - ฿100,000, สามารถต่อรองได้
Create and execute project work plans and revises as appropriate to meet changing needs and requirements.
Identifies resources needed and assigns individual responsibilities.
Manages day-to-day operational aspects of a project and scope.
Reviews deliverables prepared by team before passing to client.
Effectively applies our methodology and enforces project standards.
Prepares for engagement reviews and quality assurance procedures.
Minimizes our exposure and risk on project.
Ensures project documents are complete, current, and stored appropriately.
Tracks and reports team hours and expenses on a weekly basis.
Manages project budget.
Determines appropriate revenue recognition, ensures timely and accurate invoicing, and monitors receivables for project.
Follows up with clients, when necessary, regarding unpaid invoices.
Analyzes project profitability, revenue, margins, bill rates, and utilization.
Degree in Computer Science, Computer Engineer, Information Technology or IT related field.
Over 3-5 years of working experience in project management.
Good background and familiar with IT service industry. (Sector Banking, Government etc.).
Strong project management and planning skill.
Good command of English.



ประสบการณ์:
ไม่จำเป็นต้องมีประสบการณ์ทำงาน
ทักษะ:
Network Infrastructure, Software Architecture
Responsible for implement and technical support for network solution.
Provide detail design, planning and consulting network and security solution to customer.
Install and provide configuration to network equipment and network services.
Troubleshooting, determine cause of the problems, follow up and solve the problem - Provide implementation, maintenance, and integration of the corporate WAN, LAN and server architecture.
Bachelor's Degree or higher in Computer Engineering /Computer Science or IT related field.
Experience in Network installation and support LAN/WAN and Network Management will be advantage.
Knowledge of TCP/IP networking such as Routing, Switching, QoS and security.
Knowledge on computer OS, DNS, DHCP, E-mail system.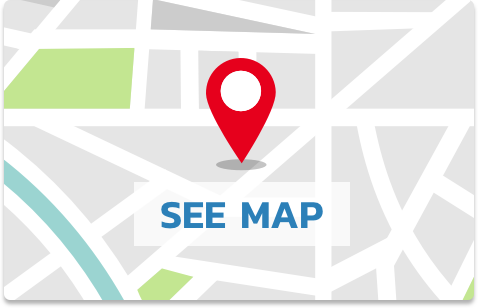 EMC
23rd fl, Two Pacific Place 142 Sukhumvit Road, Klongtoey, Bangkok 10110
สวัสดิการ
โบนัสขึ้นอยู่กับผลประกอบการ
ชั่วโมงทำงานยืดหยุ่น
โอกาสในการเรียนรู้และพัฒนา
โบนัสขึ้นอยู่กับผลงาน
ประกันสังคม
ค่าเดินทาง
ตำแหน่งงานว่างที่คุณน่าจะสนใจ