เกี่ยวกับบริษัท
ประเภทบริษัท:
การตลาด / ประชาสัมพันธ์
เว็บไซต์:
www.digitalalchemy.com.au
The most respected strategic marketing partner Marketing can fail because of strategy or implementation or both! As a strategic partner, we're here to ensure this doesn't happen with your marketing. In addition to devising winning marketing strategies we also guide you through the journey, to ef ... อ่านต่อ
ร่วมงานกับเรา: Digital Alchemy is a leading Marketing Service Provider supplying Database Marketing solutions to the Insurance, Telecommunication and Finance industries. With a vibrant and committed project team, we are focused on delivering custom-built marketing solutions. We take pride in hiring dynamic ind ... อ่านต่อ
ไม่มีตำแหน่งงานสำหรับบริษัทนี้ ต่อไปนี้เป็นตำแหน่งงานที่คุณอาจจะสนใจ
อัพโหลดเรซูเม่ของคุณ
เพื่อรับการติดต่อจากบริษัทมากมาย

จตุจักร, กรุงเทพ,
บัญชี
บัญชี


ประสบการณ์:
ไม่จำเป็นต้องมีประสบการณ์ทำงาน
ทักษะ:
Accounting, Cash Flow Management
เงินเดือน:
สามารถต่อรองได้
จัดทำบัญชี และวางระบบงานทางบัญชี.
ตรวจสอบหลักฐานเกี่ยวกับการเงิน และอนุมัติในการเบิก-จ่ายเงินตามอำนาจดำเนินการของบริษัท.
ควบคุมตรวจสอบการเบิก-จ่ายของบริษัทให้เป็นไปตามงบประมาณที่กำหนดในแต่ละปี.
ตรวจข้อมูลทางบัญชีและบันทึกทางการเงินต่างๆ ที่บันทึกไว้ในระบบบัญชี.
จัดทำรายงานภาษีอากรและการคำนวณภาษีของบริษัทที่ได้รับมอบหมายให้ดูแลรับผิดชอบ เพื่อนำส่งต่อหน่วยราชการที่เกี่ยวข้องตามกำหนดเวลา.
จัดทำบัญชีและการปิดบัญชีของบริษัทที่ได้รับมอบหมายให้ดูแลรับผิดชอบใน แต่ละงวดให้ถูกต้องและเป็นไปตามแนวปฏิบัติที่ได้วางไว้ ภายในระยะเวลาที่กำหนด.
จัดทำงบการเงิน งบดุล งบกำไรขาดทุน และรายงานทางบัญชีต่าง ๆ ของบริษัทที่ได้รับมอบหมายให้ดูแลรับผิดชอบให้อยู่ภายในระยะเวลาที่กำหนด พร้อมวิเคราะห์/หาสาเหตุของรายการเปลี่ยนแปลงที่สำคัญ.
ชาย-หญิง จบการศึกษาระดับปริญญาตรีทางบัญชีขึ้นไป.
มีประสบการณ์ในการทำงานด้านบัญชีหรือสูงกว่า ไม่น้อยกว่า 2 ปี.
มีความรู้ความเข้าใจในระบบบัญชี นโยบายการบัญชี โปรแกรมทางบัญชี และมีทักษะทางคอมพิวเตอร์เป็นอย่างดี.
วางแผนและควบคุมดูแลงานเกี่ยวกับงานด้านบัญชีทั้งหมด รวมถึงการปิดงบการเงินได้ตามกำหนดเวลา.
มีทักษะในการจัดทำรายงานวิเคราะห์งบการเงินเพื่อนำเสนอได้หลากหลาย สำหรับการนำไปใช้ในการตัดสินใจ และรวดเร็วตามความต้องการของผู้บริหาร.
หากมีประสบการณ์บัญชีด้านอสังหาริมทรัพย์ จะพิจารณาเป็นพิเศษ.



ประสบการณ์:
ไม่จำเป็นต้องมีประสบการณ์ทำงาน
ทักษะ:
Sales, Good Communication Skills, Thai
เงินเดือน:
สามารถต่อรองได้, มีค่าคอมมิชชั่น
Responsible to manage daily sales operation.
Work closely in a team to achieve overall team objectives.
Challenging any objections with a view to getting the customer to buy.
Female with Thai nationality, age between 21-35 years old.
Bachelor's degree in any field.
Fresh graduates with positive attitude are also welcome.
Skilled in coordination and negotiation.
Very active and very good personality.
Candidate must possess at least in bachelor degree, any field.
Be able to start workimmediately.
Be able to work 6 days / week.
Working in Sukhumvit area.



ประสบการณ์:
ไม่จำเป็นต้องมีประสบการณ์ทำงาน
ทักษะ:
Market Analysis, Market Research, English
เงินเดือน:
สามารถต่อรองได้
Marketing planning, media planning and budget planning for assigned projects.
Analyse market situation.
Summarize weekly & monthly report.
To motivate & supervise agency & internal business units to develop marketing campaign with the highest potential in term of business result.
Male/Female with Thai nationallity.
Bachelor's degree or higher in Marketing / Mass Communication / Business Administrative or related field.
Candidate must possess at least in bachelor degree, any field.
Fresh graduates with positive attitude are also welcome.
Very active and very good personality.
Be able to start working immediately.
Be able to work 6 days / week.



ประสบการณ์:
ไม่จำเป็นต้องมีประสบการณ์ทำงาน
ทักษะ:
Database Development, English
This role sits within the Enterprise Technology and Performance team of Deloitte Southeast Asia, which.
helps clients achieve maximum value from digital transformation investments in Finance, Supply Chain and IT operations by taking a holistic view of performance improvement including strategy, process design, technology enablement, and operate services.
As part of Oracle Team, you will drive business transformation and on-going operations and maintenance services for the full suite of Oracle software solutions using an array of Fusion Cloud-based preconfigured solutions and assets. Integrates deep industry, functional, and technical expertise.
Engage clients in workshops and interviews to analyse process and reporting requirements.
Advise clients on industry/ cross-industry leading practices. Advise clients on Oracle recommended processes and functions.
Design target state Oracle solutions for clients. Influence clients thinking in adopting leading/ standard practices while developing target state.
Analyse application landscape to design interfaces to Oracle solution.
Perform Oracle configuration and tests. Develop specifications for development of forms/ reports/ interfaces.
Lead the consultant and client teams through the implementation cycle including planning and execution of testing, migration and cutover.
Support change management execution by developing training material, delivering training and supporting users post cutover.
Enough about us, let's talk about you.
If you are someone with:
Strong academic performance in your undergraduate degree from any academic majors preferably Engineering, Information Technology, Computer Science or Information Systems.
Open to fresh graduates with no more than 2 years of working experience.
Oracle experience will be added advantage.
Team player with effective interpersonal and communication skills.
Demonstrated leadership and teamwork within or outside a work setting.
Exceptional problem-solving ability, logical reasoning, creative thinking, and the ability to untangle complex issues.
Fluent verbal and written English language skills.
Strong passion for consulting, ability to adapt and cope in a fast pace, challenging work hours environment and a sense of humour!.
Next Steps.
So what are you waiting for? Join the winning team now.
Due to volume of applications, we regret only shortlisted candidates will be notified.



ประสบการณ์:
ไม่จำเป็นต้องมีประสบการณ์ทำงาน
ทักษะ:
Social media, Good Communication Skills
Get to know the Role:
Guide our drivers and passengers in using our products.
Manage service inquiries and disputes arising from our drivers and passengers.
Provide excellent customer service to our customer base.
Maintain good relationships and community building efforts with drivers and passengers.
The day-to-day activities:
Monitor various company communication channels including call center, social media, web inquiries, etc. and respond appropriately in a timely manner.
Gather feedback from drivers and passengers, observe front-line issues such as booking cancellation reasons, etc. and report promptly to supervisor.
Perform ad-hoc tasks as required by the team to improve overall business such as market research, service quality audit, etc.
Perform administrative tasks involving driver s account (credit top-up, changes in driver information, etc.



ทักษะ:
Cash Flow Management, Customer Relationship Management (CRM), English
The Client Solutions Manager is a strategic and enthusiastic solution-driver who puts our customers at the core of everything we do. They have a passion for advertising and believe the future of marketing is identity-based, data-driven and grounded in measurable business results. With proven understanding of both online and traditional media, this role is responsible for partnering with the sales team to develop industry-specific relationships, drive revenue by negotiating and optimizing complex opportunities, and use data and analytics to build a consultative solution for our customers. The Client Solutions Manager will establish and strengthen key client relationships with a focus on driving revenue, advertiser education & advertiser satisfaction. Success in this position requires strong consultative sales, analytical skills, a focus on client service, and the ability to thrive in a dynamic, team-focused environment delivering against tight deadlines. This role is based in Bangkok.
Client Solutions Manager, CPG Responsibilities.
Media Planning, Strategy & Measurement, and Optimization:
Outlines measurement solutions and appropriate campaign structures based upon key KPI s.
Manages and consults on complex advertising solutions and integrations.
Manages revenue delivery and budget spend, including daily optimization and providing real time targeting recommendations.
Platform & Product Expert:
Articulate and update clients on FB product and developments.
Responsible for educating clients and agencies on best practices.
Drives product innovation based upon client needs.
Build and manage relationships with key clients and agency partners (media, creative, PMD, etc.).
Project Management:
Manage complex work streams to optimize marketing objectives for clients.
Manage Analytics and dashboards to advise clients (e.g. daily client facing data/insights reporting, understanding performance across hundreds of accounts used by client, setting up pipelines to pull conversion and impression data, etc.).
Cross-functional collaboration of all projects.
Relationship Management:
Oversee delivery and revenue recognition for the businesses/accounts you are assigned to. Identify up-sell opportunities across your accounts and partner with the Client Partners to drive incremental revenue.
Minimum Qualifications.
6+ years experience working directly with marketing, media and/or consulting companies and demonstrated leadership experience required.
Experience with the industry or business trends in the industry (Direct Response marketing, data and technology solutions, ad-tech, partnerships, CRM).
Experience working effectively with XFN teams and all levels of management (internally and externally).
Ability to manage multiple projects while maintaining strict attention to details.
Ability to confidently present to build ongoing relationships with external clients.
Understanding of major advertising success metrics.
Extensive experience as a Facebook user and familiarity with Facebook s ad solutions preferred.



ทักษะ:
Project Management, Leadership Skill, Customer Relationship Management (CRM), Thai, English
At Salesforce, there is nothing more important than the success of our customers. In the Customer Success Group, our trusted experts and high-value services secure customer success by accelerating adoption, engagement, and growth for customers of all sizes. In collaboration with Sales, Technology & Products, and our Partner community, we bring the full power of Salesforce to help customers to achieve business value faster.
We are seeking innovative and passionate Project Manager who share our vision of bringing the power of cloud computing to enterprises. Project Managers are experienced professionals on our project teams responsible for overseeing the production of deliverables. They work closely with various technical and non-technical team members; managing and running more complex, enterprise and strategic technical projects. Our Project Managers are subject matter experts who actively participate on the project, scoping, contracts review, knowledge transfer, and budget management.
Build a high-performing team that embodies the Salesforce values focused on making every customer successful.
Provide executive project oversight and client communication.
Hire world class talent and manage performance to ensure career growth opportunities.
The success metrics in this role will include project margin, CSAT and utilization.
Ensure on time and on budget delivery of projects while also ensuring that project gates and governance are properly adhered to during the execution of the project.
Track utilization of project resources and manage this against the resource allocation and budget. This includes on time entry and approvals for project timesheets.
Create and manage project plans; monitor and review project progress and timelines; adjust schedules and plans as needed; and identify and resolve issues to ensure project success.
Ensure on time and on budget delivery of projects while also ensuring that project gates and governance are properly adhered to during the execution of the project.
Track utilization of project resources and manage this against the resource allocation and budget. This includes on time entry and approvals for project timesheets.
Manage day-to-day execution of project implementations.Assist with the planning, tracking, documentation and status updates for the project.
Able to manage one or two large projects or a couple of small to medium sized interrelated projects requiring complex cross-functional collaboration and management at the program level.
During the course of a project, be the primary customer interface and perform project management activities that ensures adherence to Salesforce methodology and project gates and governance.
Exercise solid project leadership skills combined with strong business acumen and in-depth analytical skills.
Facilitate requirements gathering and assist with the creation of project deliverables, as needed.
Facilitate and own the creation of salesforce technical design documents for complex projects, by interfacing with Technical Architects and Developers, as needed.
Provide hands on configuration / customization of the salesforce product.
Adopt a standardized development lifecycle methodology for all projects.
Identify opportunities to leverage all Salesforce technologies.
Facilitate review sessions with the client and your team.
Participate in end to end implementation planning including project management, issue management, communication and change management.
As necessary, write and review QA and UAT test scripts.
Manage UAT with end users including coordination and user acceptance signoff.
Prepare user documentation and training documentation as necessary.
Leverage business knowledge and expertise to drive business process improvements.
Establish and maintain trusted advisor relationships with client project stakeholders by providing vision and future product roadmapping.
Have difficult conversations regarding budget, resources and timeline and formally capture and communicate outcomes of those meetings.
PREFERRED QUALIFICATIONS & SKILLS:
PgMP or MSP Certification.
PMP Certification.
15+ years experience in Project Management Role.
15+ years experience in managing external client projects in positions of increasing responsibility in the delivery of business consulting and systems development.
Implementing enterprise-scale software solutions. CRM andSalesforce.comimplementation experience preferred or Commerce (digital, and physical store), point of sale and omni implementation experience preferred.
Experience with defining and managing customer specific Development Operations, Managed Services projects.
Demonstrated project leadership skills, with direct responsibility for managing project teams, budget and schedule.
Demonstrated negotiation, conflict management and leadership skills.
Demonstrated project management skills with teams of up to 10+ people.
Demonstrated history of delivering high quality results on schedule and within budget.
Outstanding and effective interpersonal skills; along with strong communication skills both verbal and written.
Ability to weigh business and technical requirements to produce project plans and estimates.
Ability to lead both small and enterprise-wide engagements, facilitate meetings, mentoring teams of junior team members and effectively managing client escalations.
Manage and communicate with remote developers during non-traditional business hours.
Ability to work effectively in a fast paced, high energy, team-oriented environment.
Ability to multi-task and perform effectively under pressure.
Must be able to travel.
Experience with business process expertise around Marketing, Sales, Customer Service, or Vertical (i.e. Financial, Life Sciences, or Semiconductor) or Commerce (eCommerce and physical store).
Salesforce.comCertifications(Admin, Consultant, Developer) preferred but not necessary.
Should have strong consulting background, ideally from the big 4.
As this role would cover Thailand, fluency in Thai language preferred.
LEADERSHIP QUALITIES:
COMPOSURE: Strong customer-facing communication and interpersonal skills with the ability to support complex engagements.
EXPERTISE: Working knowledge of industry best practices and implementation experience of the salesforce product suite.
CREDIBILITY: Able to interact with various levels of an organization both technical and non-technical to discuss comprehensive solutions.
CONSULTATIVE: Able to lead high powered workshops and effectively tailor messaging based on the audience and subject matter.
WILLINGNESS: Able to analyze customer issues, articulate comprehensive solutions, and craft a plan of action.
LEARNER: Has a passion for continued education in new technologies and complex business and technical concepts.
PASSION: Passionate about Customer Success and is a great listener.
URGENCY: Ability to move fast and drive business value and results.
OHANA: Embodies Aloha culture and a team player that everyone enjoys working with and has a generous heart.
TRUST: Ability to earn the trust of the customer and lives the company s core values.



ทักษะ:
Cloud Computing, English, Thai
Senior Solution Engineer, Marketing Cloud - Thailand.
Location of the role: Thailand.
At Salesforce Marketing Cloud, we believe customer-centric marketing is the foundation of business excellence. We challenge the status quo to ensure brands are present in the moments that matter to their customers. We deliver simple-to-use, flexible, reliable and user-friendly business tools that enable companies to take their customers on an engaging 1:1 journey with their brand, at scale. We power these customer journeys for brands via our secure, 100% cloud-based technology across Email, Mobile, Social, Web, Ads, and any connected device, helping to transform businesses, driving exceptional growth for customers via the delivery of key business objectives, and just plain cool technology!
The Solutions Engineering Team: a bit about us
The Solutions Engineering team is at the forefront of the entire Marketing Cloud technology landscape. This collaborative team works closely with sales to uncover real business problems faced by customers and prospects and develops solutions and processes to not only overcome these obstacles, but deliver phenomenal digital transformation. From workshops, white-boarding, presentations, demonstration and proof-of-concept builds, this team works closely with all areas of the business and all aspects of a wide technology stack.
We re a fast-paced, light-hearted crew that work together, get the job done, and never take ourselves too seriously. It s like a startup, without the capital.
Your Responsibilities: a bit about you
A Solutions Engineer at Salesforce plays a crucial role in developing innovative solutions for complex technical and digital marketing requirements. This role collaborates with sales, services, product, business consulting, as well as prospective and existing customers. Meeting with C-level, Director-level, management-level and user-level customer contacts, the Solutions Engineer must be able to easily adapt to each type of conversation, whether it s strategic and high-level, or highly detailed and technical.
The highly respected role of the Solution Engineer is seen as the voice of reason, and generally focuses on the following key areas:
Solution Development: Work closely with business stakeholders and technical resources to uncover technical challenges and goals relating to digital marketing, to then develop a solution and roadmap for the success of the customer..
Build: Showcase through software demonstrations and rapid prototyping how connected experiences come to life with the Salesforce Marketing Cloud. This includes the delivery of executive level software demonstrations, construction of future state customer journey strategies, and developing long term IT roadmaps..
Deliver: Deliver an engaging and coherent presentation that connects complex technology to C-level audiences with persuasive story-telling. No dancing required, occasionally some jazz-hands help though..
Learn: Stay up-to-date on product development and roadmap, industry trends, and industry news. Sounds easy, it s not..
Strong communication skills in English and preferably in Thai.
Pre-sales consulting experience with experience focused exclusively on the digital space.
Technical Skills on HTML, Javascript and CSS needed..
Bachelor s Degree in Informatics, Computer Science, or Interactive Design.
Understanding of digital marketing best practices.
Experience Storytelling, Storyboarding, Copywriting.
Experience developing mobile responsive web pages and emails.
Experience with presentation software including PowerPoint, Google Slides..
Pitching ideas, presenting to internal/external stakeholders.
A passion for solving problems.
5 to 10+ years relevant work experience.
Your Impact
The Salesforce Marketing Cloud Solutions Engineer plays a critical role in supporting our growing sales team and has a direct impact on winning strategic new business by providing innovative creative solutions to complex problems through the use of unique skills to analyse, structure, solution, and present the long-term vision with clients and partners. The Solutions Engineer works with both prospects as part of the business development process, as well as existing customers to help expand, strengthen and grow relationships and ultimately help them realise the value in the Salesforce Marketing Cloud. This could be you!.



ประสบการณ์:
ไม่จำเป็นต้องมีประสบการณ์ทำงาน
ทักษะ:
Sales, Thai, English, Mandarin
As aClient Advisor,you will be an ambassador of the Brand, ensuring that every Client is treated according to the Louis Vuitton Promise. You will strive to discover your Clients and their every need, and to guide them across the Brand.
You will proactively reach out to your Clients in order to achieve individual and team goals.
Drive and achieve individual and team objectives and be accountable for sales results.
Welcome every Client and provide the best Client experience.
Advise Clients across the Brand and all product categories.
Engage with Clients to develop long-term relationships, leveraging different clienteling tools, in order to foster Brand loyalty.
Perform as a team-player, participate in all activities contributing to the overall objectives of the store.
Learn and master Brand and product knowledge.
Profile.
Experienced in retail, fashion or related industry.
Professional presentation.
Excellent interpersonal, communication and client relations skills.
Client centric, proactive and positive in approach.
Good team player with high levels of motivation, able to work under pressure.
Strong sense of responsibility and ownership.
Passion for the brand and fashion.
Proficient in Thai and English.
Mandarin and other third languages are a plus.
Fresh graduates with strong profile are welcome to apply.

สวนหลวง, กรุงเทพ,
กฎหมาย
กฎหมาย
฿20,000+ , มีค่าคอมมิชชั่น


เงินเดือน:
฿20,000+ , มีค่าคอมมิชชั่น
สามารถเจราต่อรองกับลูกค้าได้ ต้องเคยมีประสบการณ์การเร่งรัดหนี้สิน เคยผ่านการเป็น SUPERVISOR มาก่อน.
อ่านรีวิวทั้งหมดของบริษัทนี้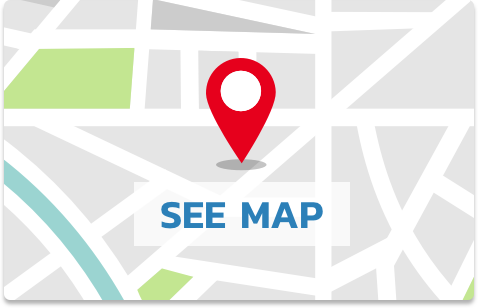 Digital Alchemy Thailand Ltd.
173 Asia Centre Building 12A floor, South Sathorn Road, Thungmahamek, Sathorn, Bangkok 10120
ตำแหน่งงานว่างที่คุณน่าจะสนใจ