เกี่ยวกับบริษัท
จำนวนพนักงาน:
2000-5000 คน
ประเภทบริษัท:
เครื่องใช้ไฟฟ้า / ผลิตภัณฑ์อิเล็คทรอนิกส์
เว็บไซต์:
www.dell.com/ap/
Dell Inc. (Dell) is a technology company that designs, develops, manufactures, markets, sells, and supports a range of products. Its product categories include mobility products, desktop personal computers (PCs), software and peripherals, servers and networking, services, and storage. The Company ma ... อ่านต่อ
ไม่มีตำแหน่งงานสำหรับบริษัทนี้ ต่อไปนี้เป็นตำแหน่งงานที่คุณอาจจะสนใจ
อัพโหลดเรซูเม่ของคุณ
เพื่อรับการติดต่อจากบริษัทมากมาย



ประสบการณ์:
ไม่จำเป็นต้องมีประสบการณ์ทำงาน
เงินเดือน:
สามารถต่อรองได้
Developing the ETL, Business Intelligence and solution, Analyze and Report the Data.
Creating Data Visualization, BI function that suitable.
Identify and resolve issues systematically and collect feedback for further modification.
Prepare application usage guidelines and communicate with users.
Recommend actionable insights/solutions to improve processes.
Filter and clean data, and review reports, and performance indicators to locate and correct problems.
Bachelor or Master degree in Information Technology, ComputerScience/Systems or equivalent experience.
At least 3-5 years of experience in Business Intelligence, Business Analyst, or Data Visualization.
Strong knowledge of BI tools, reports, dashboard, and ETL.
Technical skills: Tableau, PowerBI, Data warehouse.
Human Resources Department
GMM Grammy Public Company Limited.
50 GMM Grammy Place, Sukhumvit 21 Rd. (Asoke),
Khlongtoeinuea, Wattana, Bangkok 10110.
Tel: 02-669-8090.



ประสบการณ์:
ไม่จำเป็นต้องมีประสบการณ์ทำงาน
ทักษะ:
Accounting, Thai, English
เงินเดือน:
สามารถต่อรองได้, มีค่าคอมมิชชั่น
Key Responsibilities:
Responsible for achievement of sales target. ( Music Business ).
Maintain and develop good relationship with existing clients and seeking new prospects to expand business growth.
Consulting clients about project requirements.
Monitoring work progress and keeping in contact with clients at all stages.
Work closely with operation team, to ensure all process transacted accurately and timely.
Thai nationality only, Male or Female.
Age 35 - 45 years old.
Obtained at least Bachelor's degree in Business, Marketing, Management or related.
At least 8 years experience in Account Management or Sales Management.
Experienced working with entertainments, Media, adverting agency, marketing agency, event organizer.
Energetic, well handle under pressure, self-motivated, self-confident, goal-oriented.
Must own car and driving license.
Strong communication, presentation, negotiation and interpersonal skill.
Be flexible in terms of time, be able travelling to the other provinces in case of a concert or various music festivals and have a passion in music.



ประสบการณ์:
ไม่จำเป็นต้องมีประสบการณ์ทำงาน
เงินเดือน:
สามารถต่อรองได้
Collaborate with other departments to gather requirements and transform into spec tickets for developers or partners.
Articulate requirements for each user story with detailed acceptance criteria.
Support product strategy by forming a backlog of features and user stories for use by a Scrum delivery team.
Effectively use data and insights from multiple sources that benefits the business and our guests.
To work closely with the respective functional brand stake holders to align on business objectives and features which meet those objective.
Effectively communicate with team members, stakeholders.
Provides support during system outages or emergency situations including on-call duties.
Monitor and improve product health.
Bachelor or Master degree in Information Technology, Computer Science/Systems or equivalent experience.
At least 3-5 + years of experience in project management role with a proven track record of successful data - driven projects.
Able to provide inputs, start new initiatives, and prioritize under pressure. Strong Excel skills, and basic SQL knowledge required.
Knowledge in coding (PHP, Java, Javascript) is highly preferred but not required.
Familiarity with Agile or project methodology.
Team player and highly analytical mindset.
Enjoy solving problems through discussion and testing.
Fluent in English is plus.
Human Resources Department
GMM Grammy Public Company Limited.
50 GMM Grammy Place, Sukhumvit 21 Rd. (Asoke),
Khlongtoeinuea, Wattana, Bangkok 10110.
Tel: 02-669-8090.



ทักษะ:
Agile Development, Product Owner, English
เงินเดือน:
สามารถต่อรองได้
Create requirement and vision & roadmap of what to build for fulfill our digital products (services) portfolio, and convey it to the related business users and team members.
Design, define and develop products that covers P&L and product backlog priority.
Work closely with internal stakeholders / Product Manager and business users to understand the market, customers, and current usage and business in order to make sound decisions.
Gather relevant requirements from business users and be a focal contact point and a decision maker for the products (services) assigned within digital channel.
Address appropriate procedures to ensure compliance with applicable product rules, customer information security, and system requirements.
Oversee product and team development, including progress evaluation and identify areas of improvement.
Follow our competitors and the industry to initiative nurture ideas and solutions.
Bachelor or Master degree in Information Technology, Computer Science/Systems or equivalent experience.
At least 10+ years of experience in Project management or Senior manager Level and 3+ years of Product owner.
Have a technical understanding of what it takes to build and maintain large scale applications and services and be comfortable facilitating and participating in the architectural and technical decisions made in the team.
good at communicating concepts and ideas to stakeholders at all levels.
know how to influence decision-making at all levels within an organization and in a variety of situations.
have experience with data-driven product development and knowledge of agile or project management methodologies.
work well with uncertainties and tight timelines - love what you do.
Human Resources Department
GMM Grammy Public Company Limited.
50 GMM Grammy Place, Sukhumvit 21 Rd. (Asoke),
Khlongtoeinuea, Wattana, Bangkok 10110.
Tel: 02-669-8090.

฿30,000 - ฿80,000, สามารถต่อรองได้


ทักษะ:
Big Data, Analytical Thinking, Fast Learner, Good Communication Skills, Multitasking, Problem Solving, Producing Reports, Teamwork, Business Statistics / Analysis, English
เงินเดือน:
฿30,000 - ฿80,000, สามารถต่อรองได้
Gathering information from clients and mapping business requirements to technical requirements.
Provide options and recommend end-to-end business solutions or workaround.
Perform impact analysis, consolidate implementation efforts and develop implementation plans from the input of various parties e.g. development team, test team, and infrastructure team.
Lead project team members to deliver quality data products/solutions.
Lead analysis on customer business requirements and document requirements.
Develop plan and approach for business deployment including training.
Develop training materials and conduct the training.
Ensure project deliverables meet all requirements and quality.
Bachelor s Degree or higher in Mathematics, Statistics, Information Technology, Computer Science, Engineering, or equivalent industry experience.
Minimum of 1-year experience in data analytics, business intelligence, or related fields.
Experience in Business Analysis, System Analysis, and project team management.
Strong analytical and proven ability to quickly understand complex business and systems and provide appropriate solution.
Excellent interpersonal and communication skills and ability to effectively collaborate with diverse people such as clients, developers, or testers.
Driver committed, result-oriented, able to handle multiple tasks at once, and works well under pressure.
Good command of English.
An outgoing personality who has proven to be a good team player.
Agile methodology mindset.
Welfare & Benefits:
10 days vacation leave per year.
Flexible Working Time.
Five days working ( Monday - Friday).
Happy Hours (Free Snacks & Drinks).
Project Success Celebration.
Team building Activity and Company Outing.
Training and Development.
Career Opportunity.
Performance bonus and Annual salary increment.
Health insurance and Annual physical check.
Interested in joining the Coraline Team , please send your recently updated CV in English with your portfolio to [email protected] If you have any questions, please feel free to call us at 094-440-7451.

฿55,000 - ฿60,000, สามารถต่อรองได้


ทักษะ:
HTML5, SEO, Javascript, PHP, English, Thai
เงินเดือน:
฿55,000 - ฿60,000, สามารถต่อรองได้
Develop responsive website with PHP, and web (HTML5, JSON, CSS, jQuery) technologies
Involve in the web development life cycle
Work closely with back-end developers and optimize layouts for mobile and web environments.
Thai national or must understand Thai, age 25-35
Degree / Higher Diploma in Computer Science or related disciplines
Experience with latest web technologies, including PHP, HTML5, Javascript, CSS3/LESS, JSON, AJAX, JQuery
Proficiency in AWS, Facebook API and Google Analytics API
Experience in using Bootstrap, AngularJS is an advantage
Knowledge and experience in blockchain
Excellent teamwork and communications skills
Fast learner with passion on latest technologies and application
Strong sense of responsibility and eager to learn
Fluent in English and Thai (writing and speaking).
If you are intested in this role, please send over your CV to [email protected] (primary) or [email protected]
Hope to meet you soon!.



ทักษะ:
Digital Marketing, Facebook Marketing, Market Research, English
Job Highlights.
Well-understand mood and tone of the brand.
Create content and artwork.
Support Marketing team for big project.
Well-understand mood and tone of the brand, and be able to create story telling of the products and brand.
Create content and artwork followtrendy keeping via social medias to create brand awareness/ brand image, and to increase sales.(Facebook, IG, [email protected], Twitter, Google, YouTube, and TikTokand other online platforms).
Support Marketing team for big project.
Job Responsibilities.
Collaborate and maintain a good relationship with agencies/ celebrities/ bloggers and influencers to create and generate marketing contents and campaigns.
Communicate marketing ideas with Graphic designer to manage brand exposure and online contents.
Plan the online schedule in advance to deliver and execute marketing activities.
Coordinate with Product Team to deliver best fact sheet, scenario, and unique selling points (USP) of existing and new product to boost up sales and to launch new products effectively.
Allocate the advertisement budget (per content/ campaign, per day, per week, and per month) to boost the marketing content by using advertisement tools of each online media (Facebook, IG, [email protected], Twitter, Google, YouTube, and TikTok).
Analyze and summarize for Return on investment , Organic /Paid Reach , and be able to optimize Ads carefully and effectively.
Analyze and select the appropriate offline medias (TVC, OOH, on shelf display, in-store medias, marketing events, etc.,) to ensure positive brand image and seamless of brand experience throughout all marketing communication activities.
Bachelor s degree or higher in Marketing, Cosmetics Science or related fields.
Minimum1year proven working experience in marketing / digital marketing/ or brand communication.
Having passion or good knowledge of skincare/ personal care/ health & beauty or FMCG will be advantaged.
Good command both Thai and English.
Creative / high responsibilities / multi-tasking.



เงินเดือน:
฿35,000 - ฿80,000
สนใจส่ง Resume & Portfolio และอัตราเงินเดือนที่ต้องการ มาที่
Line official "Synerry Corporation"
แอดไลน์ ID: @flw2270k.



ประสบการณ์:
ไม่จำเป็นต้องมีประสบการณ์ทำงาน
เงินเดือน:
สามารถต่อรองได้
พัฒนาเว็บไซต์ด้วยภาษา PHP ทำงานร่วมกันกับทีมนักออกแบบและทีมงานท่านอื่นๆได้ ทำการตรวจสอบ ทดสอบ ดูแลแก้ไขปัญหาระบบ.
พัฒนาเว็บไซต์ด้วยภาษา PHP
พัฒนาเว็บไซต์ด้วย PHP โดยใช้ MVC Framework
มีประสบการณ์ทำงานกับ HTML5, เคยใช้ Bootstrap และสามารถเขียน CSS ได้เป็นอย่างดี
หากเคยใช้ Yii หรือ Drupal และ AngularJS จะพิจารณาเป็นพิเศษ
พร้อมศึกษาเทคโนโลยีใหม่ ๆ.
ประกันสังคม,โบนัส,กินเลี้ยงประจำเดือน.



ทักษะ:
Spring Boot, Kubernetes, Firebase, English, Thai
เงินเดือน:
฿25,000 - ฿30,000
Mobile App Developer.
Are you a talented Mobile App Developer living in Chiang Mai?.
Do you dream of joining a startup where the work will be interesting, challenging and financially rewarding?.
How about being a part of a team that will value your ideas, trust your ability to make decisions, and encourage you to experiment and innovate?.
If you answered yes to all three of those questions, we d love to hear from you.
Who we are.
Some of the most successful startups in history began when the Founders decided to "scratch their own itch". They had a problem, couldn't find anyone offering a good solution, so decided to build it themselves.
Sometimes, it turns out that lots of other people have the same problem and a company is born. That's how Facebook and Airbnb started, and that's how we started too.
The first app we built was for one of our Co-Founders, a famous Thai fitness influencer called Fit Kab Dao. The app was an instant success, collecting hundreds of 5* reviews and reaching number 1 in the App Store on its very first day.
When other influencers saw the success of the Fit Kab Dao app they wanted one too. We recognised the size of the opportunity and created our company, App Sabai.
App Sabai makes it easy for influencers to stand out from the crowd by having their own mobile apps for iPhone and Android without them having to hire any developers or write a single line of code.
We're a SaaS company with a small team today that's thinking big about tomorrow.
If you love to learn, are ready to progress quickly, and want to be rewarded well for working hard, then this might be the perfect role for you.
What you will do in this job.
First, you will follow the guidance of our CTO to understand our code-base..
Second, you will be given a series of projects using Flutter to develop new front-end features for our mobile apps..
Third, you will help customise, test, and deploy our apps for our new customers..
Fourth, you will learn our backend infrastructure in more depth and help our CTO optimise the reliability, scalability and performance of our apps..
Thai nationality..
A Bachelor s Degree in Computer Science, Computer Engineering, IT or related..
At least 2 years of experience building mobile apps..
Good command of using mobile SDK, API and frameworks..
At least 1 year of experience with Flutter..
Familiarity with Firebase Analytics is a bonus..
Good communication skills in Thai and English (verbal and written)..
Why work with us.
Professional Development: As part of a small startup team pursuing a big opportunity, you will learn new skills and gain new experience at a much faster rate than your peers. Our company is 100% meritocratic, which means that if you work hard and contribute to the success of the company you will quickly be promoted.
Personal Development: You will be working closely with successful entrepreneurs who believe strongly in self-development and will be there to support and encourage your personal growth.
Financially Rewarding: You will be well rewarded for your work with no cap on earning potential. The opportunity to own a share of the company is also available if you prove to be the right person for the long term.
How to apply.
Please click the link below and complete the form to apply.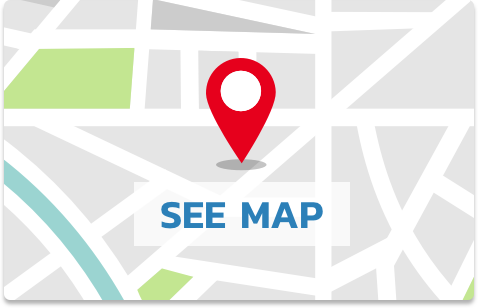 Dell Computer (Thailand) Co., Ltd. (Dell Coporation)
ชั้น 24 อาคาร เอมไพร์ทาวเวอร์ เลขที่ 195 ถนนสาธรใต้ ยานนาวา สาธร กรุงเทพฯ 10120
ตำแหน่งงานว่างที่คุณน่าจะสนใจ