เกี่ยวกับบริษัท
จำนวนพนักงาน:
2000-5000 คน
ประเภทบริษัท:
เครื่องใช้ไฟฟ้า / ผลิตภัณฑ์อิเล็คทรอนิกส์
เว็บไซต์:
www.dell.com/ap/
Dell Inc. (Dell) is a technology company that designs, develops, manufactures, markets, sells, and supports a range of products. Its product categories include mobility products, desktop personal computers (PCs), software and peripherals, servers and networking, services, and storage. The Company ma ... อ่านต่อ
มี 7 ตำแหน่งงานสำหรับ Dell Computer (Thailand) Co., Ltd. (Dell Coporation)



ประสบการณ์:
ไม่จำเป็นต้องมีประสบการณ์ทำงาน
เงินเดือน:
สามารถต่อรองได้
Client Resolution Manager, South Asia (Thai Speaking)Bangkok, ThailandClient Resolution Manager is responsible for the delivery of superior levels of customer service to Dell's ProSupport Client customers.Able to meet individual and team metrics, the incumbent will be accountable for accurate and timely resolution management (technical and non-technical escalations) for Dell's client product and solutions range in accordance with Dell Technical Support guidelines. This role would include but not be limited to handling of customer escalations, mentoring of L2/QL/CTE/L1 technical staff and liaison with cross functional departments to ensure an effective resolution.Your ability to take total ownership of customer issues, and then resolving those to the satisfaction of both Dell and our Customer, will put you in good stead for this role.The ideal candidate will have a positive outward demeanor, always striving to overcome the odds, and lift those around them, motivating them to do well in spite of adversity. Your good work ethic and proven reliability, alongside the ability to work autonomously will help you succeed as you grow your footprint within Dell.Key ResponsibilitiesEnsures a positive customer experience by providing oversight and management for customers technical and non-technical issues.Act as a focal point for escalated Customer cases providing regular updates to both customers and internal stakeholders and aligning sufficient resources to deliver timely resolutions. Take ownership and resolve escalated technical/non-technical issues per the performance measurement and criteria established in Dell Services and by the customer. Makes time sensitive, mission critical decisions that impact customer operations.Develops and delivers post incident reports on all critical support incidents.Continuous review of processes and seeking to remedy or improve any opportunities found.Maintain high level of Dell product and process knowledge.Maintain a thorough understanding of Dell ProSupport deliverablesEssential Skill set:Excellent command of Thai/English and ability to effectively communicate at all levels (written and verbal), including an excellent telephone manner.Excellent soft skills and presentation skills are required, as this position will closely interact with the sales team, customers, and management.Excellent customer management skills in managing expectations and ensuring a high degree of customer experience.Excellent project management skills are required. Candidate must possess excellent task prioritizing and documentation skills.Ability to think laterally, possess strong problem solving, planning and prioritization skills.Strong technical knowledge and understanding of Desktop and Laptop hardware technology.Strong technical knowledge of current and previous Microsoft Operating systems and Office suites.Previous technical support experience in a hardware repair/ troubleshooting role.Be adaptable, accountable and flexible in a fast paced, dynamic work environment.Ability to deal with ambiguity and multitasking simultaneous escalations.Be an advocate of a strong, cohesive team environment.Qualification:Degree/diploma on IT related courseAt least 3 years of related working experienceAdvanced Desktop hardware knowledge; A+ certification desired.Microsoft, Linux or Unix certification preferableBasic networking knowledge (including WAN topology, mixed LAN/WAN operating system environments, DNS/WINS/DHCP, firewall solutions, and network load balancing);Basic knowledge of at least 2 of the following: Windows OS, RedHat Linux, Exchange, SQL, IIS, Proxy, Apache, Squid, SendMail, ASP, or XML.
Job Family: Product-Services Engineering Global-Services
Job ID: R17772



ประสบการณ์:
ไม่จำเป็นต้องมีประสบการณ์ทำงาน
เงินเดือน:
สามารถต่อรองได้
VMware is the leader in virtualization and cloud infrastructure solutions that enable our more than 350,0000 enterprise and SMB customers to thrive in the Cloud Era by simplifying, automating and transforming the way they build, deliver and consume Information Technologies. Our team of 11,000+ people working in 50+ locations worldwide is committed to building a community where great people want to work long term by living our values of passion, innovation, execution, teamwork, active learning and giving back. If you are ready to accelerate, innovate and lead, join us as we challenge constraints and problem solve for tomorrow today. Learn more at www.vmware.com/careers.The Territory Manager is responsible for driving VMware solutions to a defined set of Public Sector accounts in country. The candidate should be a self-starter with excellent written and verbal communication skills including the ability to effectively present and articulate VMwares value proposition and deliver outcome based business cases to C-level decision makers.Performance Objectives: Manage Sales life cycle within your designated accounts Initiate and build strong relationships within key customers. Develop, implement and drive sales strategy across a defined set of Commercial named accounts Possess strong sales discipline; build and manage accounts; plans; qualification of opportunities; accurate management of CRM system; Pipe-line management and forecast accuracy within 5%+/- of landing Achieve aggressive revenue and growth goals Effectively leverage internal and external resourcesCompetencies: Significant track record of accomplishment in selling software or IT infrastructure Proven track record of closing significant deals, exceeding quota Ability to work as part of an extended team Skilled in thinking strategically and tactically Great relationship skills, tenacity, resilience and inter-personal/presentation skills Strong knowledge of consultative sales that gets results Proven experience in building both short and long term pipeline whilst managing and meeting quarterly revenue targetsThe ideal candidate would preferably be already working in a similar role, should possess a Bachelor Degree or equivalent with a minimum of 8 years software industry experience and/or solution sales experience within a Tier 1 organization.Category : SalesSubcategory: Field SalesExperience: Manager and ProfessionalFull Time/ Part Time: Full TimePosted Date: 2020-02-06VMware Company Overview: At VMware, we believe that software has the power to unlock new opportunities for people and our planet. We look beyond the barriers of compromise to engineer new ways to make technologies work together seamlessly. Our cloud, mobility, and security software form a flexible, consistent digital foundation for securely delivering the apps, services and experiences that are transforming business innovation around the globe. At the core of what we do are our people who deeply value execution, passion, integrity, customers, and community. Shape whats possible today at Employment Opportunity Statement: VMware is an Equal Opportunity Employer and Prohibits Discrimination and Harassment of Any Kind: VMware is committed to the principle of equal employment opportunity for all employees and to providing employees with a work environment free of discrimination and harassment. All employment decisions at VMware are based on business needs, job requirements and individual qualifications, without regard to race, color, religion or belief, national, social or ethnic origin, sex (including pregnancy), age, physical, mental or sensory disability, HIV Status, sexual orientation, gender identity and/or expression, marital, civil union or domestic partnership status, past or present military service, family medical history or genetic information, family or parental status, or any other status protected by the laws or regulations in the locations where we operate. VMware will not tolerate discrimination or harassment based on any of these characteristics. VMware encourages applicants of all ages. Vmware will provide reasonable accommodation to employees who have protected disabilities consistent with local law.



ประสบการณ์:
ไม่จำเป็นต้องมีประสบการณ์ทำงาน
เงินเดือน:
สามารถต่อรองได้
Works with external clients/customers to monitors projects from initiation through delivery and ensures technical compatibility for the various accounts. Organizes the interdepartmental activities ensuring completion of the project/product on schedule and within budget constraints. RESPONSIBILITIESResponsible for the delivery of complex, high risk projects and maintaining project quality, finances and focus Prepares detailed project plans of an engagement within the standards of project management methodologies detailing schedules, controls, resources, costs and daily tasks, establishing project governanceReviews and validates statement of work (SOW) Establishes project governanceResponsible for the delivery and daily management of activities, which are coordinated with Dell employees or Partner Resources Works with Resource Management on project staffing Accountable for delivering projects on timeCompletes weekly and quarterly forecasts of revenue and utilization Prepares estimated time to complete, manages backlog Manages the cost budget and the impact of change requests on cost budget Responsible for correct Responsible for Quality Assurance; ensure project is delivered to scope defined within SOW and ensure any deviations are processed via defined Change Control process Participates in customer discussions regarding budget, risk and impact of changes Point of contact during the project for all aspects of the engagement Ensures a strong and seamless relationship by maintaining communications about the project to the stakeholders: customers, management, sales and delivery personnel Holds internal and Articulates the full value of the Dell Solutions and Dell Services business benefit to the customer Keeps eyes open on potential future opportunities at the customers' and communicates to sales as appropriate Lead team during project life-cycle; provide project management, leadership and oversight to project and/or work streams Provide performance feedback to management and team members Stays abreast of current industry trends and new technology through professional associations, trade journals, networking, and associated training and seminars Complete and maintain industry recognized project management certification Complete quarterly May actively contribute to the account planning processQualification7 10 years experience working large infrastructure projectsExposure in Project Managing Dell EMC solutions such as VMAX, Unity,VxRail and VMWare Deployments is advantageousFinancial experience in revenue forecastingResource Management experience in managing technical resources.
Job Family: Program-Management Professional-Services
Job ID: R036271



ประสบการณ์:
ไม่จำเป็นต้องมีประสบการณ์ทำงาน
เงินเดือน:
สามารถต่อรองได้
As a Sales Specialist of a dynamic BU team, this role has the responsibility to drive the Compute and Network business into the assigned market segment.The Specialist needs to take care of the following responsibilities:1. Responsible for the country segment Compute and Network Business and revenue targets2. Be the segments leading Compute specialist3. Work aside the Account team to strategize and engage with customers.4. High level partner and customer coverage to pitch DellEMC's Compute and networks Value proposition.5. Initiate and manage GCN programs to grow the business for DellEMC and the partners6. Build relationship and business proposition with our Global Partners e.g. Microsoft, Intel, VMware etc7. Good customer relationship skills with understanding of Enterprise sales cycles.8. This position also requires good people management skills, self-motivation, good communication (internal and external), multi-tasking skills and a great team player.9. Must possess the ability to function autonomously delivering a high standard of work to meet the required internal/external deadlinesQualificationsMinimum of an undergraduate degree in a relevant field such as Computer science, Electrical or computer engineering10+ years working experience in IT industry, preferably in vendor environmentChannel or partner management skills will be a bonusPossess good communicate skills with senior executives e.g. Senior IT managers, etcAble to drive business message across to partner business owner, key managers etc.Must have good relationship building skillsSuperior written and oral communication skills, including presentation skills (in English and local language)Strong analysis skills and ability to find solutions using lateral thinkingWorked in a pre-sales or technical sales environment and has responsibility of sales
Job Family: Engineering Systems-Engineer
Job ID: R96979



ประสบการณ์:
ไม่จำเป็นต้องมีประสบการณ์ทำงาน
เงินเดือน:
สามารถต่อรองได้
GENERAL SUMMARYProvides technical leadership and direction to customers and internal staff in the development of fully integrated data protection technology solutions in support of pre-sales activities in the assigned market.Assists in the analysis, design and development of fully integrated data protection technology solutions.Acts as technical expert and consultant to develop and propose solutions that meet the technology and business requirements of assigned customers.Technical emphasis is on hardware capabilities, software requirements and systems integration.Makes technical and sales presentations to customer's technical staff and senior management. Understands DELL EMC and competitive technology and business applications within the assigned market. Conducts research, answers questions and removes objections that arise in a sales campaign.Serves as a trusted technology advisor to customers and serves as an internal resource on technical issues or specific business applications within an assigned market segment.Makes technical and sales presentations to technical staff and top management.PRINCIPAL DUTIES AND RESPONSIBILITIESWorks with Sales Team to develop and implement specific account penetration strategies, produce account specific product and service and sales plans.Maintains knowledge of competitive solutions to effectively address and dispel customer objections to DELL EMC solutions, and train the account team.Anticipates technology and/or market trends and provides guidance on their application to external customers and feedback of business requirements back into DELL EMC's engineering and marketing organizations.Successfully builds relationships with the account team, partners and customers in support of sales team objectives and engages and leverages corporate resources, abilities, budgets and personnel as appropriate.Leads technical sales callsConfigures and documents DELL EMC software, hardware and service solutions to meet customer and sales objectives.Qualifies sales opportunities in the terms of customer technical requirements, competition, decision making process and funding.Presents and markets the design and value of proposed DELL EMC solution and business case to customers, prospects and DELL EMC management.Desired Skills & Experience:5-10+ yrs of enterprise sales engineering management experience, be a self-motivated leader, highly energetic, with a strong hands-on, can do approach.Deep expertise in back-up recovery products/solutions required, either from the Dell EMC Portfolio (DD, Avamar, Networker, Receoverpoint, etc) or competitor product lines.Knowledge of database, virtualization and Public Cloud Solutions is a plus.Demonstrated strong written, oral and presentation skills with the ability to discuss highly technical concepts to a variety of audiences, including executive level technical decision-makers.Demonstrated ability to develop and execute strategic initiatives.A high level of business acumen and experience bringing technology solutions to solve business challenges.
Job Family: Engineering Systems-Engineer
Job ID: R17556



ประสบการณ์:
ไม่จำเป็นต้องมีประสบการณ์ทำงาน
เงินเดือน:
สามารถต่อรองได้
Manager, Deployment ServicesSummaryLeads and manages Deployment Services delivery personnel responsible for the delivery of contracted services to customers and meeting financial commitments. Builds in-depth knowledge of clients' priorities, challenges and initiatives and become a trusted advisor. With good knowledge on Dell EMC product and service offerings, builds a strong team of talented subject matter experts and project managers. Works closely with sales, customer service, partners, customers, and other technical support groups to manage the life cycle of complex, high risk projects from design through customer and customer service turnover. Typically utilizes management skills more than technical skills. Serves as mediator to internal issues and conflicting priorities for members of cross-functional teams focused on the delivery of new or existing solutions to clients.AccountabilitiesManages the P&L (revenue, expense and margin) of the deployment services business.Ensures that full life cycle delivery costs are within or better than the delivery costs contracted according to the service level agreement.Provides complex metrics and reporting support to all relevant stakeholders.Proactively identifies potential issues and drives resolution to avoid customer impact and facilitate continuous improvement.Identifies opportunities for growth and innovation.Builds and sustains effective communications with all stakeholders and cross-functional teams in an effort to maximize the customer experience and relationships.ResponsibilitiesDrives cost effective and timely delivery of billable implementation services that drive product and service revenues.Responsible for managing Deployment Services team members which include Project Managers, Solutions Architects and Delivery Specialists.Manages the headcount for delivery of activities and ensures the appropriate resource teams are assigning the qualified resources to the priority projects.Works with Project Managers to forecast revenue and expenses and meets the assigned targets.Helps define delivery management core processes and improvement opportunities.Takes the lead role in managing relationships with key customers.May be involved with accounts spanning multiple geographies.Manages multiple third-party partners across many programs in the successful delivery of technical solutions.Oversees escalated problems to maintain strong customer experience levels. Drives technical issue resolution in complex deploy engagements.Responsible for delivering in a highly-matrixed global delivery model.Builds a highly technical team of Solutions Architects and Delivery Specialists and constantly develops the skills to align the delivery capability to business requirements.Ensures high quality in service delivery to achieve high customer satisfaction levels.Interfaces with customer on behalf of senior management via customer meetings and written communication.Provides coaching, counseling, and motivation to maximize employee performanceEnsures compliance with the best practices, maintains and submits activity/progress reports and time recording/management reportsSkillsDemonstrated track record of delivering multiple high-quality services to medium to large sized accounts.Knowledge on High End Storage and Data Protection solutions and service offering.Advanced organizing and planning skills to effectively manage a team.Experienced priority-setting skills to effectively meet departmental strategic and operational objectives.Ability to communicate clearly and present to senior leadership/executives.Ability to lead cross-functional delivery teams.Demonstrates attentiveness to quality and productivity.Advanced analytical, problem solving, negotiation and organizational skills.Ability to motivate, direct and lead groups of people.Ability to manage delivery budgets and minimize program variances.Ability to work independently.Sense of urgencyCommunication and Presentation skills.Interpersonal and Organizational skillsEducation and ExperienceTypically, 12+ years of relevant experience or equivalent combination of education and work experienceTypically requires 4+ years managerial/leadership experienc
Job Family: Program-Management Professional-Services Business-Support Global-Services
Job ID: R045068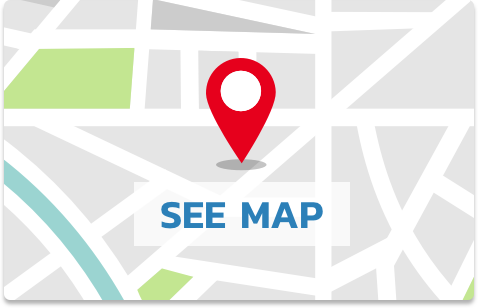 Dell Computer (Thailand) Co., Ltd. (Dell Coporation)
ชั้น 24 อาคาร เอมไพร์ทาวเวอร์ เลขที่ 195 ถนนสาธรใต้ ยานนาวา สาธร กรุงเทพฯ 10120
ตำแหน่งงานว่างที่คุณน่าจะสนใจ