เกี่ยวกับบริษัท
ประเภทบริษัท:
องค์กรการกุศล / งานบริการสังคม / องค์กรไม่แสวงผลกำไร
เว็บไซต์:
www.teachforthailand.org
ทีช ฟอร์ ไทยแลนด์ สนับสนุนให้คนรุ่นใหม่จบการศึกษาระดับปริญญาตรีขึ้นไป ที่มีความมุ่งมั่นตั้งใจและเชื่อมั่นในวิสัยทัศน์ของเรา มาเข้าร่วมโครงการ Leadership Development Program ที่คัดเลือกผู้ที่มีความสามารถ และคุณสมบัติการเป็นผู้นำ เพื่อไปทำหน้าที่ครูที่สร้างแรงจูงใจให้กับเด็กในห้องเรียนเป็นเวลา 2 ปี แล ... อ่านต่อ
ร่วมงานกับเรา: The organization is seeking individuals who display superior leadership, analytical, communications and interpersonal skills to join our team. Potential candidates should have the desire to work urgently in an entrepreneurial, fast-paced, results-oriented environment.อ่านต่อ
ไม่มีตำแหน่งงานสำหรับบริษัทนี้ ต่อไปนี้เป็นตำแหน่งงานที่คุณอาจจะสนใจ
อัพโหลดเรซูเม่ของคุณ
เพื่อรับการติดต่อจากบริษัทมากมาย

฿20,000 - ฿29,000, สามารถต่อรองได้


ทักษะ:
Service-Minded, Good Communication Skills, Management, English
เงินเดือน:
฿20,000 - ฿29,000, สามารถต่อรองได้
Type of Contract:Permanent
Location:Siam Square Bangkok
ABOUT THE DEPARTMENT/TEAM
British Council Thailand is one of the biggest in the British Council s global network with thousands of adult and young learner students studying with us. Our main office is based in Siam Square, Bangkok with locations spread out across the Bangkok metropolitan area and around Chiang Mai. Our customers engage with us face-to-face, online, through email and via the phone. Our Sales & Customer Management team provides high quality and efficient customer service experience to all new and existing customers across all British Council services.
WHAT YOU WILL BE DOING AND WHY
Working with both our students and with your internal colleagues at British Council, you will provide an exceptional level of customer service engaging with customers face-to-face, online and over the phone to make sure all our customers needs and requests are taken of. You will also provide support for all sales and marketing events to create awareness about the British Council. WHAT IS INTERESTING ABOUT IT You can take pride in the fact that you will be part of a team that enables the British Council to meet its objectives and gives all our customers an exceptional experience. You will also be able to join regular professional development, training and skills programmes to develop your experience and skills.
WHAT WE ARE LOOKING FOR
You will bring along at least 2 years experience in sales and customer management environment of education or services related field. You should be Fluent in both Thai and English.
Interested applicants should read through the Role Profile.
and apply online via:https://tinyurl.com/THA-NT-1822e.
We do not accept an application from Quick Apply .
We offer an attractive benefits package.
Only short-listed candidates will be contacted.
Right to work in Thailand".
The British Council is committed to a policy of equal opportunities and welcomes applicants from all sections of the community.
The British Council is committed to the protection of all children and supports the principles of the UNCRC by taking all reasonable measures in our work to ensure a child-safe environment. The British Council is committed to maintaining the confidentiality of personal information and undertakes not to divulge any of the applicants personal information to any third party without the prior consent of the applicant. Our privacy policy can be found at http://www.britishcouncil.org/home-privacy-policy.htm. .



ทักษะ:
Web development, Python, Angular.js
เงินเดือน:
สามารถต่อรองได้
Develop web/mobile application.
Working with SA to receive application requirement.
Suggest technical solution match with application requirement.
Bachelor's Degree in Computer Science, Computer Engineer, IT or related fields.
2+ years experience in web development.
Experience in develop web application usingPython, AngularJS, Node.js.
Having experience in mobile application should be advantage.



ประสบการณ์:
ไม่จำเป็นต้องมีประสบการณ์ทำงาน
ทักษะ:
Good Communication Skills, Analytical Thinking, English
UFresh programis 12 months on-the-job training program (hired as contract). The program is designed to provide an opportunity for candidates to learn all aspects ofSupply Chainin Unilever. These learning opportunities take the form of hands on experiential learning. TheUFreshwill be assigned to rotate in 2 stints responsibilities including special assignments and projects and interact with managers and mentors throughout the program. The successors ofUFreshare expected to assume permanent role as an expert inSupply Chainfunction.
We are looking for well-rounded individuals with high potential and passion in FMCG business to grow within Unilever.
Required Qualifications.
Bachelor degree in any related field.
0-2 years of work experience, fresh graduates are also welcomed.
Strong motivation and interested to work for FMCG business.
Good analytical skills.
Good communication skills both Thai and English with ability to relate, persuade and influence others.
Having sense of self -starter, out of box thinking, fast learner with bias for action and results.
Application & Selection process.
Until 30 April 2019.
Only those selected will be contacted by recruiter.
Finalist candidates will be invited to join 1 Day assessment at Unilever.



ทักษะ:
Service-Minded, English
เงินเดือน:
สามารถต่อรองได้
Ensure the highest possible quality of customer service for customers.
Deliberate with customers or supervising personnel in order to address questions, problems.
Ensure that processes are followed and bring in new ideas for improvement.
Constantly work towards improving customer experience.
Handle customers and vendors requests, as well as external communication with them.
Manage service enquiries and disputes arising from our clients;.
Maintain good relationships and community building efforts with taxi drivers and passengers;.
Perform administrative tasks as assigned.
Bachelor degree or higher.
Prior experience in sales & customer service.
highly driven and independent mindset.
Good interpersonal skills.
Good Team-player.
Sense of urgency, high adaptability to fit with a very dynamic working environment.

฿40,000 - ฿50,000, มีค่าคอมมิชชั่น


ทักษะ:
Sales, Market Analysis, English, Thai
เงินเดือน:
฿40,000 - ฿50,000, มีค่าคอมมิชชั่น
ADGES representsworld-class solutions that work effectively with Thai and Southeast Asia learner profile. We have a long-list of successful engagements that span across Asia Pacific region. Your search for world-class and professional Leadership & Team Development Trainer ends here.
The Leadership & Team Development Trainer will help drive company values and philosophy through training and content development activities that are strategically linked to the organization s mission and vision. The position works with the Talent Leadership team to identify and address employee and organizational development needs. The position is responsible for ensuring effective training programs are in place to enable the achievement of desired business results. Training programs focus on a variety of topics: including personality profile for individual and team, communication, coaching, and management/leadership skills. Conducts needs assessments, designs and develops training programs. Facilitates the delivery of both custom and corporate training programs. Measures the effectiveness of training to ensure a return on investment.
Essential Duties and Responsibilities:
Facilitating Leadership and Employee Development Programs.
Helps employees identify specific behaviors that will contribute to service excellence.
Coaches managers to enhance own performance and to improve the performance of employees.
Develops specific training programs to improve service performance.
Works with leadership team to determine development needs of managers.
Designs, develops and delivers a management development program to build effective management skills.
Drives brand values and philosophy in all training and development activities.
Content Development.
Assists in the all phases of the content development cycle, including needs analysis, planning, designing, developing, implementing, evaluating and editing.
Manage multiple program development projects simultaneously by prioritizing project deadlines. Tracks program development life cycles; ensures that any problems are addressed, escalated when needed, and resolved quickly.
Develops participant and instructor materials (course manuals, workbooks, handouts, job aids, etc).
Develops self-paced elearning, instructor-led training (both in-person and virtual classroom material).
Work with Training Team to review all curriculum components annually with subject matter experts based on evaluation/feedback.
Develop updated curriculum as required by results of annual review.
Works with team to monitor and evaluate training program, assess results, implement enhancements, and provide recommendations for training program effectiveness.
Managing and Administering Employee Training.
Promotes and informs employees about all training programs.
Uses effective training methods to ensure employees have a good understanding of competencies and can demonstrate the proper knowledge, skills and abilities.
Administers and delivers core training initiatives which include: our Core Competency Curriculum, Management/Leadership Skills, Myers Briggs, HBDI, and Customer Service Skills.
Makes any necessary adjustments to training methodology and/or re-trains as appropriate.
Ensures adult learning principles are incorporated into training programs.
Developing Training Program Plans.
Develop communication and roll out strategy plan for new talent development initiatives.
Partners with operational leaders to assess if employees demonstrate effective technical and leadership skills.
Evaluating Training Program Effectiveness.
Aligns current training and development programs to effectively impact key business indicators.
Ensures all training and development activities are strategically linked to the organization s mission and vision.
Measures transfer of learning from training courses back to the business.
Tracks key business indicators to determine the effectiveness of current training and development programs.
Required Qualifications/Skills:
Excellent facilitation skills.
Strong writing and editing skills.
Instruction Design experience.
Content/Curriculum Development.
Excellent organizational, operational and process/project management skills.
Strong communication and relationship management skills.
High Influencing and consulting skills.
A good understanding of the learning and development industry.
Ability to work flexible schedule to support delivery which may exceed the typical workday.
Travel 25-50% to other locations to support training needs at multiple locations.
Education/Certification/License:
Bachelor s Degree.
At least 5-7 years of related experience in talent development.
This job description has been written to include the general nature of work performed. It is not designed to contain a comprehensive detailed inventory of all duties, responsibilities and qualifications required of employees assigned to this job.



ทักษะ:
Quality Management System, Management, English
เงินเดือน:
สามารถต่อรองได้
Looking for meaningful work? Wanting to make a real difference? Here is your chance! We are looking for new team members at one of Thailand's leading social enterprises!.
Responsible for the operations of the business from farmers to export to ensure that all processes are done with efficiency, productivity, and speed. You will get to learn all the processes involved in producing and exporting organic food.
Work closely with production facilities such as rice mill, pasta factory and organic farmers cooperatives to achieve the desired quality of organic products.
Plan and monitor production facilities and manage total quality control.
Prepare exporting document and manage the shipment.
Learn and manage internationally certified organic system.
Work with export manager to ensure customers' expectations are met.
Below 30 years old.
No required prior work experience but work experience is preferred.
Highly driven and self-motivated, passionate about social business and in particular wanting to help create value for others.
Excellent listener and observant with willingness to learn from others.
Excellent in critical thinking and analytical skills.
Good interpersonal skills, humble, responsible and accountable.
Comfortable with details, able to prepare detailed documents and reports.
Excellent learning attitude and strong positive attitude.
Can use MS Word, Excel and Powerpoint.
Can read, write and communicate in English (at a basic level at least).
Can travel to and from MRT Huai Khwang conveniently (close to office).
Can travel to Esaan and other remote regions.
Can drive (this is not necessary but preferred).

฿32,105 - ฿45,000, สามารถต่อรองได้


ทักษะ:
Sales, Customer Relationship Management (CRM), English
เงินเดือน:
฿32,105 - ฿45,000, สามารถต่อรองได้
Location:Srinakarin Centre.
ABOUT THE DEPARTMENT/TEAM
British Council Thailand is one of the biggest in the British Council s global network with thousands of adult and young learner students studying with us. Our main office is based in Siam Square, Bangkok with locations spread out across the Bangkok metropolitan area and around Chiang Mai. Our customers engage with us face-to-face, online, through email and via the phone. Our Sales & Customer Management team provides high quality and efficient customer service experience to all new and existing customers across all British Council services.
WHAT YOU WILL BE DOING AND WHY.
Supervise a team of Sales & Customer Management Officers in the branch to ensure top quality, welcoming and efficient integrated customer engagement experience to all new and existing customers.
Work closely with Branch Manager to ensure the branch meets and exceeds the sales and customer management targets and KPIs.
Work closely with Branch Manager and HSCM to build a high performing team and embed a results-orientated sales and customer management culture in the SCM process.
Monitor quality of delivered work and to ensure share the same best practice and standards with other branches.
WHAT IS INTERESTING ABOUT IT.
You can take pride in the fact that you will be part of a team that enables the British Council to meet its objectives and gives all our customers an exceptional experience. You will also be able to join regular professional development, training and skills programmes to develop your experience and skills.
WHAT WE ARE LOOKING FOR.
You will bring along at least 3 years of supervisor experience in the admin & operational environment of customer management related field. Experience of working with children will be an advantage.
Interested applicants should read through the Role Profile.
and apply online viahttps://tinyurl.com/tha-nt-1976internal.
We do not accept an application from Quick Apply .
Closing date for applications:23 May 2019 (23:59 UK time).
We offer an attractive benefits package.
Only short-listed candidates will be contacted.
Right to work in Thailand".
The British Council is committed to a policy of equal opportunities and welcomes applicants from all sections of the community.
The British Council is committed to the protection of all children and supports the principles of the UNCRC by taking all reasonable measures in our work to ensure a child-safe environment. The British Council is committed to maintaining the confidentiality of personal information and undertakes not to divulge any of the applicants personal information to any third party without the prior consent of the applicant. Our privacy policy can be found at http://www.britishcouncil.org/home-privacy-policy.htm. .



ทักษะ:
Sales, Customer Relationship Management (CRM), Thai
เงินเดือน:
สามารถต่อรองได้, มีค่าคอมมิชชั่น
Handle the sales (Plan B products), including Developing and Maintaining relationship with customers.
Handle all sales channel i.e. direct selling, cold calling,.
Achieve individual s sale target and KPIs following company s standard.
Able to travel both in Bangkok and upcountry.
Assist any ad hoc projects assigned.
Bachelor s Degree in Business administration, Marketing or related field.
Minimum 2 - 5 years of sports sponsorship sales understand in online advertising sales will be an advantage.
Have a good relationship with brands and media agencies will be an advantage.
Good interpersonal and negotiation skills.
Proficiency in English communication is an advantage.



ประสบการณ์:
ไม่จำเป็นต้องมีประสบการณ์ทำงาน
เงินเดือน:
สามารถต่อรองได้
Jobs Description:
Develop program with Java Technology.
Use OOP concepts and UML diagrams based on company standards.
Build and deploy application.
Work mostly independently within task guidelines established by management.
Perform work based on defined process and provide feedback on process improvements as appropriate.
Co-operate with team leader in estimation effort, developing plan/schedule and performing tasks according to the plan.
Bachelor's Degree or higher in Computer Science/ Engineering/ Information Technology or related fields.
0- 5year experience in JAVA Programming for programmer.(New graduates are welcome).
Knowledge of Web Application in JSP J2EE.
Knowledge of conception of Object Oriented Programming.
Knowledge of SQL Command.
Knowledge in java framework such as Spring, Hibernate, Web Sphere etc.
Technical Skills Required - JAVA / J2EE, Javascript, HTML, XML, Eclipse, Jboss, Websphere, MVC, Struts, UML, SVN, Maven, Junit, GWT.



ทักษะ:
Accounts Payable, Accounts Receivable, Taxation, English
เงินเดือน:
สามารถต่อรองได้
Plan B Media is a leading media company offering an extensive range of Out-of-Home media solutions with the most expansive footprint of all key strategic locations throughout Thailand and ASEAN countries that effectively cater to different customer needs and reach all target audiences.
We are hiring a Senior Accountant with at least 3 years of working experience. To mainly handle accounting, AP, AR, and taxation.
Handle to accounting monthly close.
Prepare, collate and translate accounts payable (AP) documentation including all payments to suppliers and staff.
Send out accounts receivable (AR) documentation including invoice and receipt.
Perform monthly calculation and prepare WHT, VAT, reconciliation.
Prepare tax return such as PND. 3, 53, 54, 36.
Financial Statement Closing Process will be a great advantage but not necessary.
Manage all account reconciliations and resolve accounting discrepancies.
Other tasks as assigned.
Bachelor's Degree in Accounting.
At least 3 - 5 years working in Accounting or Audit firm.
Strong background in Accounting Standard, understand in all accounting processes.
Proficiency in English communication is advantage.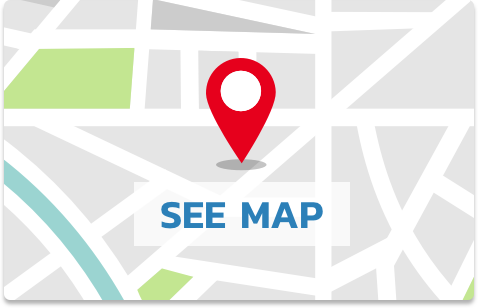 มูลนิธิทีช ฟอร์ ไทยแลนด์
102 ชั้น 7 อาคารอรรถกระวี 2 ซ.อารี ถ.สุขุมวิท 26 แขวงคลองตัน เขตคลองเตย กทม. 10110
สวัสดิการ
การพัฒนาเพื่อความเป็นมืออาชีพ
ลาคลอด
โอกาสในการเรียนรู้และพัฒนา
ประกันสังคม
ฝึกอบรม
ค่าเดินทาง
ประกันสุขภาพ
ประกันชีวิต
ตำแหน่งงานว่างที่คุณน่าจะสนใจ