Company overview
Industry:
Human Resources / Recruitment
Website:
www.workventure.com
The PRIME team selects the best and the brightest candidates through our platform. We use WorkVenture's technology and matching tools to seek out the most motivated and engaged Tech talent to suit our clients across industry leading companies such as regional banks, dynamic startups, global consulti ... Read more
There are no jobs for this company. Below are the jobs that you might be interested in.
Upload your resume.
Get found by the Employers.

commission paid with salary


Experience:
2 years required
Skills:
Sales, Customer Relationship Management (CRM), Thai
Salary:
negotiable, commission paid with salary
Handle the sales (Plan B products), including Developing and Maintaining relationship with customers.
Handle all sales channel i.e. direct selling, cold calling,.
Achieve individual s sale target and KPIs following company s standard.
Able to travel both in Bangkok and upcountry.
Assist any ad hoc projects assigned.
Bachelor s Degree in Business administration, Marketing or related field.
Minimum 2 - 5 years of sports sponsorship sales understand in online advertising sales will be an advantage.
Have a good relationship with brands and media agencies will be an advantage.
Good interpersonal and negotiation skills.
Proficiency in English communication is an advantage.



Experience:
3 years required
Skills:
Accounting, Microsoft Office
ดูแลบัญชีด้านจ่ายทั้งระบบ.
จัดทำรายงานกระทบยอดทางบัญชี.
ควบคุมดูแล บัญชีเจ้าหนี้/ลูกหนี้.
สามารถปิดงบได้.
บันทึกข้อมูลลงโปรแกรม Navition จะพิจารณาเป็นพิเศษ.
จัดทำรายงานภาษีซื้อ-ภาษีขาย.
จัดทำภาษีหัก ณ ที่จ่าย ภงด. 3, 53, 1, 50, 51.
จัดทำบัญชี ภาษีอากร สรุปภาษีซื้อ-ขายประจำเดือน.
จัดทำใบแจ้งหนี้,ใบกำกับภาษี, ใบวางบิลและรับเช็ค.
จัดทำใบสำคัญรับ-จ่าย.
จัดทำภาษีเงินได้นิติบุคคลกลางปี, ภาษีเงินได้นิติบุคคลประจำปี.
เพศหญิง วุฒิการศึกษาปริญญาตรี หรือสูงกว่า.
อายุ 26 - 34 ปี.
มีประสบการณ์อย่างน้อย3 - 5 ปีขึ้นไป.
มีความสามารถด้านคอมพิวเตอร์ โดนเฉพาะโปรแกรม Excel และโปรแกรมบัญชี MAX5.
มีความละเอียดในการทำงาน มีความขยัน อดทน และรับผิดชอบต่อหน้าที่.
มีความสามารถแก้ไขและตัดสนใจปัญหาเฉพาะหน้าได้ดี.
มีความรู้ด้านภาษีอากร.
มีทักษะในการติดต่อประสานงาน.
มีความรู้ทางด้านวิชาชีพบัญชีและภาษี.
มีมารยาท วางตัวเหมาะสม มีความซื่อสัตย์และตรงต่อเวลา.



Experience:
No experience required
บริษัท อีเอสอาร์ไอ (ประเทศไทย) จำกัด (ESRI).
บริษัท อีเอสอาร์ไอ (ประเทศไทย) จำกัด เป็นบริษัทเอกชนไทยที่ดำเนินธุรกิจจัดจำหน่ายและให้บริการโซลูชั่นระบบสารสนเทศภูมิศาสตร์ หรือที่เรียกว่า จีไอเอส อย่างครบวงจร เพื่อสนับสนุนงานภาครัฐ ภาคเอกชน และภาคการศึกษา บริษัทเป็นผู้บุกเบิกบริการจีไอเอสในประเทศไทยเป็นรายแรกและได้รับการแต่งตั้งจากบริษัท อีเอสอาร์ไอ สหรัฐอเมริกา ซึ่งเป็นบริษัทผู้ผลิตซอฟต์แวร์ระบบสารสนเทศภูมิศาสตร์ชั้นนำของโลกภายใต้แบรนด์สินค้า ArcGIS ให้เป็นตัวแทนจำหน่ายรายเดียวของประเทศอย่างเป็นทางการ.
จากประสบการณ์ของทีมงานในการให้คำปรึกษา ออกแบบและพัฒนาระบบสารสนเทศภูมิศาสตร์มาอย่างยาวนาน ผสานกับการใช้เทคโนโลยีซอฟต์แวร์ชั้นนำระดับโลก บริษัทอีเอสอาร์ไอ (ประเทศไทย) มุ่งพัฒนาความสามารถในการบริการด้วย "ความเข้าใจ" เพื่อส่งมอบงานที่ดีที่สุดและเป็นที่พอใจให้แก่ลูกค้า คู่ค้าทางธุรกิจ และสังคมโดยรวม เราและพันธมิตรมืออาชีพได้ร่วมกันดำเนินงานและส่งมอบผลงานระบบจีไอเอสให้แก่ลูกค้ามามากกว่า 300 องค์กร ด้วยผลิตภัณฑ์และบริการคุณภาพสูงและเชื่อมั่นได้ในมาตรฐานระดับสากล.
ปัจจุบัน อีเอสอาร์ไอ (ประเทศไทย) ไม่เพียงแต่เป็นผู้เชี่ยวชาญการพัฒนาระบบสารสนเทศภูมิศาสตร์อันดับหนึ่งในประเทศไทยแต่ยังเป็นผู้นำบริการระบบสารสนเทศภูมิศาสตร์ที่ใหญ่ที่สุดในภูมิภาคเอเชียตะวันออกเฉียงใต้อีกด้วย โดยมีการจัดตั้งบริษัทสาขาเพื่อให้บริการในประเทศกัมพูชา ลาว พม่า และเวียดนาม.
ปัจจุบัน บริษัท อีเอสอาร์ไอ (ประเทศไทย) จำกัด มีสินค้าและบริการ ดังนี้.
Software.
ArcGIS โปรแกรมระบบภูมิสารสนเทศ (GIS: Geographic Information System) ประกอบด้วย ArcGIS Online ArcGIS Pro ArcGIS Enterprise ArcGIS Apps ArcGIS for Developers Developer Tools เครื่องมือสำหรับนักพัฒนาระบบภูมิสารสนเทศประกอบด้วย ArcGIS Web APIs ArcGIS Runtime SDKs ArcGIS Python API.
GIS software product support.
Apply GIS software for supporting exisiting and prospect customers.
Research new GIS technology.
Present and implement GIS solution.
Bachelor's Degree in GIS, Computer Science, Information Technology, Computer Engineering or related field.
Knowlengde in GIS technology, IT, or Programming is preferable.
Knowlengde apply work with GIS software especially ArcGIS platform.



Experience:
No experience required
Skills:
Service-Minded, Good Communication Skills
บริการลูกค้าทางโทรศัพท์.
แนะนำบริการของบริษัทใ้ลูกค้า.
ติดต่อประสานงานระหว่างลูกค้า และ ฝ่ายขนส่ง.
ประสานงานทาง E-Mail กับลูกค้า.
สรุป Report รายงานเคสกับทางหัวหน้างาน.
อื่นๆ ตามที่ได้รับมอบหมาย.
อายุ 18-35 ปี.
ไม่จำกัดเพศ.
วุฒิการศึกษา ปวส. - ป.ตรี.
รับแรงกดดันได้ดี.
แก้ไขปัญหาเฉพาะหน้าได้ดี.
สามารถใช้โปรแกรมคอมพิวเตอร์ได้ดี.
หากมีประสบการณ์จะพิจารณาเป็นพิเศษ.



Experience:
1 year required
Skills:
Service-Minded, Good Communication Skills, Teamwork, English
Ensure the highest possible quality of customer service for customers.
Deliberate with customers or supervising personnel in order to address questions, problems.
Ensure that processes are followed and bring in new ideas for improvement.
Constantly work towards improving customer experience.
Handle customers and vendors requests, as well as external communication with them.
Manage service enquiries and disputes arising from our clients;.
Maintain good relationships and community building efforts with taxi drivers and passengers;.
Perform administrative tasks as assigned.
Bachelor degree or higher.
Prior experience in sales & customer service.
highly driven and independent mindset.
Good interpersonal skills.
Good Team-player.
Sense of urgency, high adaptability to fit with a very dynamic working environment.



Experience:
No experience required
Skills:
Negotiation, Market Analysis
หาโอกาสทางธุรกิจ เพื่อเพิ่มรายได้จากการพัฒนาธุรกิจใหม่ๆบนNetwork ของปั๊มบางจากและที่ดินของบริษัท.
หาพันธมิตรในการร่วมกันพัฒนาพื้นที่ค้าปลีก หรือReal Estate.
ขยายธุรกิจค้าปลีกสถานีบริการในต่างประเทศดำเนินการประสานงานด้านการจัดทำแผนธุรกิจ/ งบประมาณประจำปี / แผนการจัดการความเสี่ยง และติดตามการรายงานผลการดำเนินงานด้านต่างๆของส่วนพัฒนาธุรกิจค้าปลีก.
ปริญญาตรีด้านบริหารธุรกิจ/การตลาด/เศษฐศาสตร์.
มีประสบการณ์ด้านการพัฒนาพื้นที่ค้าปลีกหรือReal Estate.

฿70,000 - ฿100,000, negotiable


Experience:
3 years required
Skills:
Project Management, Budgeting
Salary:
฿70,000 - ฿100,000, negotiable
Create and execute project work plans and revises as appropriate to meet changing needs and requirements.
Identifies resources needed and assigns individual responsibilities.
Manages day-to-day operational aspects of a project and scope.
Reviews deliverables prepared by team before passing to client.
Effectively applies our methodology and enforces project standards.
Prepares for engagement reviews and quality assurance procedures.
Minimizes our exposure and risk on project.
Ensures project documents are complete, current, and stored appropriately.
Tracks and reports team hours and expenses on a weekly basis.
Manages project budget.
Determines appropriate revenue recognition, ensures timely and accurate invoicing, and monitors receivables for project.
Follows up with clients, when necessary, regarding unpaid invoices.
Analyzes project profitability, revenue, margins, bill rates, and utilization.
Degree in Computer Science, Computer Engineer, Information Technology or IT related field.
Over 3-5 years of working experience in project management.
Good background and familiar with IT service industry. (Sector Banking, Government etc.).
Strong project management and planning skill.
Good command of English.

฿66,720 - ฿88,950, commission paid with salary


Experience:
5 years required
Skills:
Sales, Management, Customer Relationship Management (CRM), English, Thai
Salary:
฿66,720 - ฿88,950, commission paid with salary
Summary.
The Inside Sales Supervisor manages and develops Inside Sales Representatives and the Inside Sales Lead Representative to increase sales opportunities, customer relations, volume, and revenue. This position is responsible for meeting both customer shipping needs and business plan results. He/She manages sales performance, resolves service issues, coaches Inside Sales Representatives, acts as a liaison with other UPS functions, directs Inside Sales Lead Representative, and oversees Inside Sales Representatives in establishing pricing and compliance. This position supervises National Inside Sales Representatives, Non-National Inside Sales Representatives, and Inside Sales Lead Representatives and other lead representatives within the department..
Supports Business Plan Goals.
Reviews Total Enterprise Account Management System (TEAMS) data trends (e.g., biggest gaining accounts, declining accounts, etc.) in business segment to advise Inside Sales Representatives on ways to maintain and grow the business.
Reviews business plan goals to develop strategies for achieving those goals.
Assists Inside Sales Representatives in meeting business plan goals by coaching them on how to use sales tools (i.e., the funnel) to develop appropriate strategies that maximize account potential.
Tracks results in TEAMS on an on-going basis and modifies plans to ensure sales goals are achieved.
Acts as a liaison between Inside Sales and other UPS departments (e.g., Marketing, field sales, etc.) to obtain knowledge and resources for Inside Sales Representatives.
Supervises and Develops Others.
Determines employees training needs to produce continuous development plans.
Provides on-going feedback and support to improve performance.
Conducts performance evaluations in a consistent, fair, and objective manner to encourage continuous performance improvement.
Holds others accountable to established performance levels to achieve individual and group goals.
Resolves individual and group performance issues in accordance with UPS s policies and procedures in a timely manner to motivate and foster teamwork.
Manages Inside Sales Representatives' Performance.
Listens to representatives customer calls to evaluate training needs.
Instructs Inside Sales Representatives how to get customers to use available service channels to ensure that customer questions and issues are promptly resolved and to minimize the amount of time spent on service-related issues.
Generates and distributes reports on business plan results and sales statistics (e.g., talk time, calls per hour, etc.) to Inside Sales Representatives so they are able to monitor their own performance.
Uses performance against business plan results, customer feedback, call monitoring, and performance on other sales statistics (e.g., talk time, calls per hour, etc.) to identify examples of outstanding performance and areas needing improvement.
Discusses performance with Inside Sales Representatives and provides individual and group recognition for outstanding achievement to reinforce performance excellence.
Works with Inside Sales Representatives to develop action plans that ensure the achievement of business objectives.
Initiates disciplinary action when Inside Sales Representatives are not following UPS s policies and procedures to ensure compliance.
Identifies and removes barriers hindering Inside Sales Representatives to improve performance.
Manages Inside Sales Lead Representatives' Performance.
Instructs Inside Sales Lead Representative on the knowledge, skills, and abilities needed to improve Inside Sales Representatives sales skills.
Seeks information on Inside Sales Lead Representatives' teaching ability and utility to gauge the Lead s effectiveness.
Provides Inside Sales Lead Representative with feedback on his/her teaching and coaching of representatives to improve Lead s performance.
Works with Inside Sales Lead Representative to ensure that representatives are following policies and procedures.
Initiates appropriate disciplinary actions when representatives under perform to support the business.
Monitors Strategy of Pricing and Contract Compliance.
Reviews Inside Sales Representatives customer contracts to ensure favorable pricing strategies that maximize the business opportunity.
Assists Inside Sales Representatives to ensure they negotiate mutually beneficial contracts and develop appropriate call strategies on complex agreements.
Holds Inside Sales Representatives accountable for managing non-compliant accounts to ensure customers are upholding their contractual agreements.
Communicates Comparative Shipping Products and Services.
Maintains up-to-date knowledge of UPS s products and services to provide accurate information to Inside Sales Representatives when responding to Inside Sales Representatives questions, dissatisfied customer questions, or providing on-the-job training.
Communicates competitor strategies, capabilities, and pricing patterns to Inside Sales Representatives to teach them how to successfully position UPS s products and services.
Examines customer buying trends to identify competitor trends (e.g., changes in competitor strategies, capabilities, pricing patterns, etc.) and to communicate this information to upper management.
Audits Closed Leads.
Accesses the Sales Lead Incentive Management (SLIM) system to research closed leads.
Reviews reasons given for closing SLIM leads to make sure they adhere to policies and procedures.
Instructs Inside Sales Leads to have their representatives reopen and then properly close SLIM leads that were initially closed improperly to maintain adherence to SLIM guidelines.
Possess a Bachelor s Degree in Logistics and Transportations / Marketing / Business or equivalent.
Minimum 5 years of relevant experience in similar capacity.
At least 2 years of successful people management experience in managing Sales, Customer Service/Relations team.
Positive, detailed, results oriented and possess excellent leadership skill to be able to lead a team.
Mature, professional, confident, customer-oriented, passionate, sales driven and highly motivated with the ability to work in a fast paced environment.
Ability to prioritize and handle multiple tasks at any given time.
Team player with excellent interpersonal skills to interact with all levels of stakeholders which includes communicating with the top management.
Possesses excellent verbal and written English communication skills.
Require demonstrated skills in MS Office Programs (MS Word, MS Excel, MS Powerpoint).



Experience:
12 years required
Skills:
Recruitment, Human Resource Management, Teaching, English
Evaluating and refining sourcing and selection procedures.
Designing and executing recruiting strategies to attract, evaluate and hire qualified candidates.
Proactively identify and address hiring needs.
Manage a team of recruiters and provide assistance as needed.
Oversee and improve overall candidate experience.
Maintain talent pipelines with potential candidates and past applicants for future staffing needs.
Ensure proper on boarding and training for new hires.
Organize recruitment events to establish a strong employer brand.
Research and recommend new sourcing tools and recruiting software / application as well as assessment tools.
Employee engagement / Employee relation.
Bachelor or Master in any field.
15 - 25 years experience in talent engagement / acquisition and employee relation function.
Good Command of English.



Experience:
8 years required
Skills:
Compliance, Corporate Law, English
Legal.
Advising legal opinion for related department.
Drafting and Reviewing Contract for related department.
Promoting Laws and Regulations.
Corporate Registration.
Company Secretary.
Compliance.
Drafting a Rules and Regulation for each department.
Providing summary of laws relating for each department.
Two ways communication with each department to understand Rules, Regulations and laws.
Male/ female age between 33-40 years.
Bachelor or higher in Laws.
Having lawyer's license.
At least 8 year experience in legal and compliance.
Excellent communication skills in English.
See all reviews for this company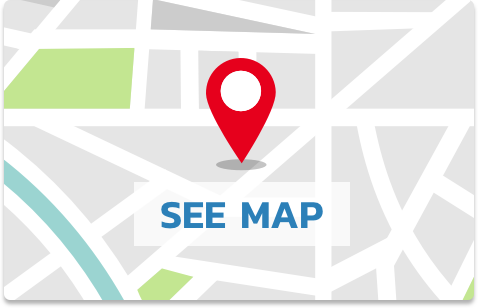 Prime by WorkVenture
Major Tower Soi Thong Lo 10 Khlong Tan Nuea, Watthana, Bangkok, 10110, Thailand
Benefits
Five-day work week
Job training
Professional development
Travel Allowance