Company overview
Industry:
Human Resources / Recruitment
Website:
www.workventure.com
The PRIME team selects the best and the brightest candidates through our platform. We use WorkVenture's technology and matching tools to seek out the most motivated and engaged Tech talent to suit our clients across industry leading companies such as regional banks, dynamic startups, global consulti ... Read more
There are no jobs for this company. Below are the jobs that you might be interested in.
Upload your resume.
Get found by the Employers.

฿30,000 - ฿45,000, negotiable


Experience:
3 years required
Skills:
Sales, Service-Minded, English
Salary:
฿30,000 - ฿45,000, negotiable
Type of Contract:1 Year Fixed Term (with possibility to extend).
Location:Chaengwattana.
ABOUT THE DEPARTMENT/TEAM
British Council Thailand is one of the biggest in the British Council s global network with thousands of adult and young learner students studying with us. Our main office is based in Siam Square, Bangkok with locations spread out across the Bangkok metropolitan area and around Chiang Mai. Our customers engage with us face-to-face, online, through email and via the phone. Our Sales & Customer Management team provides a high quality and efficient customer service experience to all new and existing customers across all British Council services.
WHAT YOU WILL BE DOING AND WHY.
Supervise a team of Sales & Customer Management Officers in the branch to ensure top quality, welcoming and efficient integrated customer engagement experience to all new and existing customers.
Work closely with Branch Manager to ensure the branch meets and exceeds the sales and customer management targets and KPIs.
Work closely with Branch Manager and HSCM to build a high performing team and embed a results-orientated sales and customer management culture in the SCM process.
Monitor quality of delivered work and to ensure share the same best practice and standards with other branches.
WHAT IS INTERESTING ABOUT IT.
You can take pride in the fact that you will be part of a team that enables the British Council to meet its objectives and gives all our customers an exceptional experience. You will also be able to join regular professional development, training and skills programmes to develop your experience and skills.
WHAT WE ARE LOOKING FOR.
You will bring along at least 3 years supervisor experience in admin & operational environment of customer management related field. Experience of working with children will be an advantage.
One month fixed bonus per year.
03 % of Provident Fund contribution from the Employer.
Medical Insurance and Corporate Medical Excess Claim.
Personal Accidents and Term Life Insurance.
Enjoy 22 days of Annual leave.
Professional development opportunities.
Eligible for sales incentive after passing probation.
Interested applicants should read through the Role Profile and please apply byhttps://tinyurl.com/THA-NT-2010ex.
Closing date for applications: 18 Aug 2019 (23:59 UK time).
We offer an attractive benefits package.
Only short-listed candidates will be contacted.
Right to work in Thailand".
The British Council is committed to a policy of equal opportunities and welcomes applicants from all sections of the community.
The British Council is committed to the protection of all children and supports the principles of the UNCRC by taking all reasonable measures in our work to ensure a child safe environment. The British Council is committed to maintaining the confidentiality of personal information and undertakes not to divulge any of the applicants personal information to any third party without the prior consent of the applicant. Our privacy policy can be found athttp://www.britishcouncil.org/home-privacy-policy.htm. .

฿30,000 - ฿45,000, negotiable


Experience:
3 years required
Skills:
Human Resource Management, Human Resources Development, Recruitment
Salary:
฿30,000 - ฿45,000, negotiable
เพื่อนคู่คิดขององค์กร จัดหาและพัฒนาบุคคลากร เพื่อให้ทันต่อวิสัยทัศน์ขององค์กร.
สรรหาและคัดเลือกบุคลากรให้ได้ตามเป้าหมายที่บริษัทฯ กำหนด.
จัดทำเงินเดือน ค่าล่วงเวลาประจำเดือน.
จัดทำแผนพัฒนาพนักงาน งานประเมินผลการปฎิบัติงาน และงานฝึกอบรมประจำปีให้สอดคล้องกับนโยบายบริษัทฯ.
ดูแลระเบียบวินัยและความประพฤติของพนักงาน.
จัดทำเอกสารต่างๆ เช่น ประวัติพนักงาน, สัญญาจ้าง, สัญญาค้ำประกัน, ใบลา, ใบรับรองเงินเดือน, ใบผ่านการทดลองงาน และเอกสารที่เกี่ยวข้องอื่นๆ.
สร้างแรงจูงใจเพื่อรักษาพนักงานที่มีความสามารถให้อยู่กับองค์กร.
งานแรงงานสัมพันธ์ และประชาสัมพันธ์ภายในบริษัทฯ.
ดูแลสวัสดิการพนักงาน เช่น ประกันสังคม, วันเกิด, ตรวจสุขภาพประจำปี เป็นต้น.
ความรู้ด้านจิตวิทยาในด้านการบริหารคนในองค์กร.
ความรู้เกี่ยวกับภาษีและประกันสังคม.
มีทักษะการสื่อสารที่ดี.
ความเป็นผ้นำ.
มีความคิดสร้างสรรค์.
รู้จักการตลาดผ่านดิจิตอล.



Experience:
2 years required
Skills:
Market Analysis, Digital Marketing, English
วางแผนการจัดกิจกรรมส่งเสริมการขายกับลูกค้าเพื่อผลักดันยอดขายและพัฒนาช่องทางการจัดจำหน่าย.
รวบรวมและวิเคราะห์ข้อมูลทางการตลาด ยอดขาย / กำไร/ คู่แข่ง.
ประสานงานร่วมกันระหว่างฝ่ายขายและฝ่ายการตลาด.
วางแผน จัดทำสื่อ วัสดุอุปกรณ์ และสินค้าส่งเสริมการขาย.
มีความคิดสร้างสรรค์ ชอบเข้าสังคม.
ทัศนคติดี.
เป็นผู้นำเทรนด์.
มีทักษะเชิงคิดวิเคราะห์ และวางแผนกลยุทธ์.
จบการศึกษาระดับปริญญาตรีขึ้นไป.
มีประสบการณ์ทำงานด้านการตลาดมาอย่างน้อย 2 ปี.



Experience:
8 years required
Skills:
Compliance, Corporate Law, Good Communication Skills, Work Well Under Pressure, English
Legal.
Advising legal opinion for related department.
Drafting and Reviewing Contract for related department.
Promoting Laws and Regulations.
Corporate Registration.
Company Secretary.
Compliance.
Drafting a Rules and Regulation for each department.
Providing summary of laws relating for each department.
Two ways communication with each department to understand Rules, Regulations and laws.
Male/ female age between 33-40 years.
Bachelor or higher in Laws.
Having lawyer's license.
At least 8 year experience in legal and compliance.
Excellent communication skills in English.



Experience:
No experience required
Skills:
Electrical Engineering, English
Gulf Energy Development Public Company Limited.
To prepare, maintain, analysis, troubleshoot and calibration of all equipment also control system as PLC, DCS, SCADA.
To monitor the environmental system.
Bachelor's degree in Electrical Engineering or related fields.
Fresh graduates only.
Able to work at Pathum Thani/ Ayutthaya/ Samut Prakan/ Saraburi / Nakorn Ratchasima/ Chachoengsao/ Prachinburi/ Chonburi/ Rayong/ Songkhla/ Yala.
Able to work "On Call" on weekends and holiday.
Good command of English and computer literacy.
Goal - Oriented, Unity, Learning, Flexible.



Experience:
1 year required
Skills:
Sales, Good Communication Skills, Ability to travel abroad, English
Job Scope:
To sell our products and provide the convenience service to customers.
To maintain customer relations of acquired customers.
Age 22-30 years old.
1-5 years experience in Export Sales and Marketing activities or Trading Business.
Bachelor's Degree in Business Administration (Major: International Business) or related fields.
Good interpersonal skill, Fluent in English both spoken and written (TOEIC Score:600).
Ability to communicate in Chinese and Japanese Language, an advantage.
Able to travel abroad.
Hard working, result oriented Creative, enthusiastic.
A team player with excellent interpersonal skills and able to lead team to achieve business targets.
Computer literacy.

฿20,000 - ฿45,000, negotiable


Experience:
No experience required
Skills:
Software Development, Java, PHP
Salary:
฿20,000 - ฿45,000, negotiable
รับสมัครเด็กเมพ.
Junior/Senior Front end Web Developer (ทำหน้าเว็บเป็นหลัก).
Junior/Senior Back end Web Developer (ทำ api เป็นหลัก).
Junior/Senior Application Developer (ทำ application).
Web Developer (Front end / Back end เลือกทำอย่างที่ชอบ ).
Front end ทำหน้าที่ฝั่ง web client ที่เชื่อมต่อ api จาก server เน้นคนเขียนหน้าตาดี:P มี responsive ทำงานด้วย javascipt เป็นหลัก.
Back end ทำหน้าที่พัฒนา api บน server เพื่อให้ client เรียกใช้ เหมาะกับผู้มี logic ดีแต่ขี้เกียจยุ่งกับ UI ทำงานด้วย PHP, database เป็นหลัก.
Junior/Senior Application Developer.
ทำหน้าที่พัฒนา application บน iOS, Android, Windows (UWP), OSX โดยหนึ่งคนทำหนึ่ง platform หลัก แต่หากสนใจอยากทำหลาย platform ก็ได้ทำ.
ทำงานด้วย objective-c, swift, java, kotlin,.net, c++ (ตามแต่สถานการณ์).
เพศชาย/หญิง อายุไม่เกิน 35 ปี.
จบปริญญาตรี/โท สาขาคอมพิวเตอร์ หรือถ้ามั่นใจในฝีมือจะจบอะไรก็ได้.
Hardcore Programming อยู่ในสายเลือด.
มีทักษะดีในด้าน Algorithm, Programming Logic.
จบใหม่หรือมีประสบการณ์ก็ได้.
ทำงาน จ-ศ 09.30-18.30 น. ยืดหยุ่นได้.
แต่งตัวยังไงก็ได้ที่ยามยังให้ขึ้นตึก.

฿70,000 - ฿100,000, negotiable


Experience:
3 years required
Skills:
Project Management, Budgeting
Salary:
฿70,000 - ฿100,000, negotiable
Create and execute project work plans and revises as appropriate to meet changing needs and requirements.
Identifies resources needed and assigns individual responsibilities.
Manages day-to-day operational aspects of a project and scope.
Reviews deliverables prepared by team before passing to client.
Effectively applies our methodology and enforces project standards.
Prepares for engagement reviews and quality assurance procedures.
Minimizes our exposure and risk on project.
Ensures project documents are complete, current, and stored appropriately.
Tracks and reports team hours and expenses on a weekly basis.
Manages project budget.
Determines appropriate revenue recognition, ensures timely and accurate invoicing, and monitors receivables for project.
Follows up with clients, when necessary, regarding unpaid invoices.
Analyzes project profitability, revenue, margins, bill rates, and utilization.
Degree in Computer Science, Computer Engineer, Information Technology or IT related field.
Over 3-5 years of working experience in project management.
Good background and familiar with IT service industry. (Sector Banking, Government etc.).
Strong project management and planning skill.
Good command of English.

฿20,000 - ฿30,000, negotiable


Experience:
1 year required
Skills:
Business Statistics / Analysis, Financial Modeling, English
Salary:
฿20,000 - ฿30,000, negotiable
ADGES Consulting specializes in three business areas; consulting, assessment, and academy. We are the trusted partners by the world leading organizations. We strive to provide world-class, practical and insightful business and learning solutions to our clients. To cope up with the surge in our clients' demands, we are looking for our team partners who share our passion and values.
ADGES partners with the best in the business. We work side-by-side the world great leadership guru and thinkers. We love innovative ideas with proven results. We are proud of our achievements and impacts that we have created in the business community. For consulting, we are the strategic partnership with RBL, a consulting firm founded by Dave Ulrich and Norm Smallwood. Dave is named the father of 'modern HR'. For Assessment, ADGES Consulting represents Emergenetics, the fast and forward thinking assessment and team applications provider. As for leadership development, we are the exclusive partner with Bluepoint Leadership, the world's leader in designing and facilitating leadership development program.
As part of a forward looking, young and energetics organization, you will be challenge but you will be developed at your fullest potential. You will work with the best around the world. If you think, you have what it takes. Let us hear from you.
A Project Coordinator/Business Analyst will work in a learning-filled environment, participating as an integral member of project teams. You will provide quantitative and qualitative analytical support to senior consultants, drawing meaningful conclusions from client data. Project Coordinator is a first step for junior graduate who dreams to take on Consulting position. This is a perfect chance to groom you and expose you to real players in the industry.
You also can expect to:
Help write and structure client presentations, including recommendations presented to HR leaders, senior management, executives and boards of directors.
Analyze clients' strategic and organizational information and model clients' financial and compensation data versus the market.
Conduct research and analysis to understand industry and organization-specific issues, including business strategy, compensation and rewards, corporate performance and performance management.
Collect and examine data trends in client financial performance, pay practices and policies, and talent management, including performance management, succession planning, rewards, selection/recruiting and leadership/employee development.
Help clients achieve responsible executive remuneration by translating business strategies and shareholder expectations into performance measurement and talent management systems.
Develop project management and consulting skills, ultimately serving as a day-to-day client contact for project areas including data requests and data management.
Provide administrative supports to ensure the project team and a team of facilitators can provide the best learning experiences that create learning with impacts. Administrative supports cover preparing materials, event rooms, coordinate with vendors to ensure smooth learning and consulting operations.
Coordinate with facilitators, vendors, and learning partners to deliver learning program and other consulting projects.
A Bachelor/Master degree in general management, human resources (HR) and/or other relevant areas are preferred.
Business, finance, accounting, HR and/or economics internship experience preferred.
Strong analytical skills, both quantitative and qualitative, and a strong background in Excel.
Experience in data analysis, financial modeling and presentation design.
Excellent organizational, interpersonal, verbal and written communication skills.
Intellectual curiosity, seeking opportunities to develop new skills.
Flexibility, adaptability and the ability to work under tight deadlines or changing client needs.
Superior organizational skills and strong attention to detail.
Team and client-focus attitude.



Experience:
No experience required
Skills:
Budgeting, Human Resource Management, Management, Business Statistics / Analysis, Payroll, English
ualifications:
Bachelor Degree or higher in HR, Management, or Finance.
Proven working experience as a compensation and benefits area at least 5 years.
Working knowledge of job evaluation and job analysis systems.
Solid knowledge of current labor rules and regulations.
Strong quantitative and analytical skills.
Proficient MS office especially Microsoft Excel.
Goodin English language.
การศึกษาระดับปริญญาตรีหรือสูงกว่าในสาขาการพัฒนาทรัพยากรบุคคลการบริหารจัดการหรือการเงิน.
มีประสบการณ์ทำงานในส่วนของการบริหารค่าตอบแทนและสวัสดิการอย่างน้อย5ปี.
มีประบการณ์และความรู้ในการประเมินค่างานและการใช้ระบบการวิเคราะห์ค่างาน.
มีความรู้ความเข้าใจอย่างดีในกฎระเบียบแรงงาน.
มีทักษะการวิเคราะห์และการจัดการข้อมูลทางตัวเลขที่ดี.
มีความเชี่ยวชาญในการใช้Microsoft Excel.
มีความเชี่ยวชาญการใช้ภาษาอังกฤษ.
See all reviews for this company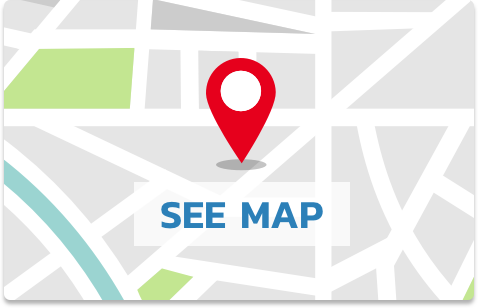 Prime by WorkVenture
Major Tower Soi Thong Lo 10 Khlong Tan Nuea, Watthana, Bangkok, 10110, Thailand
Benefits
Five-day work week
Job training
Professional development
Travel Allowance