Company overview
Industry:
Human Resources / Recruitment
Website:
www.workventure.com
The PRIME team selects the best and the brightest candidates through our platform. We use WorkVenture's technology and matching tools to seek out the most motivated and engaged Tech talent to suit our clients across industry leading companies such as regional banks, dynamic startups, global consulti ... Read more
There are no jobs for this company. Below are the jobs that you might be interested in.
Upload your resume.
Get found by the Employers.

Khlong Toei, Bangkok,
Finance
Finance


Experience:
4 years required
Skills:
Financial Modeling, Cash Flow Management
วุฒิการศึกษาปริญญาตรีขึ้นไป สาขา การเงิน การธนาคาร
มีความรู้การบริหารจัดการทางการเงิน
สามารถวางแผนการปฎิบัติงานที่สอดคล้องกับกลยุทธ์ของหน่วยงาน
มีทักษะการบริหารทีมงาน
มีทักษะการนำเสนอ
สามารถทำ cash flow ได้



Experience:
2 years required
Skills:
Service-Minded, Microsoft Office, English
Bachelor's Degree in Business Administration or related field
Minimum 2 years of experience in a customer service role
Strong academic background
Must have knowledge of Customs Privilege
Fluent in English (TOEIC 600 Up)
Good communication skills, customer service skills and negotiation skills
Good analytical and interpersonal skills
Attentive to details, customer-oriented, able to work under pressure to cope with fast-pace working environment
Self-motivated with high degree of responsibility
Willing to learn new things, multi-task ability and team player with strategic mindset
Software skills (Word, Excel, PowerPoint, etc.)



Experience:
2 years required
Skills:
Service-Minded, English
 Bachelor level, preferably a background in Technique, Mechanics, Mechanical
Engineering, Technical Engineering, Mathematics
 Thai national only
 2-5 years of relevant work experience
 Fluent in English language
 Other languages are a plus
 A positive attitude and eager to learn our business
 Able to work accurately and focused on customer satisfaction and results
 Stress resistant and able to meet strong deadlines
 Able to combine a commercial mindset with delivery of good quality of work
 You are a team player
 You are a good communicator and able to convince, explain, listen, summarize and
advise.



Experience:
3 years required
Male/ female, age between 26-36 years
Bachelor Degree or Higher in Computer Science, Computer Engineering or other IT related fields
At least 3-year experience in C#.NET and .NET MVC Framework
Strong demonstrated experience with at least one relational database system (Oracle, MS SQL, MySQL, PostgreSQL) with good knowledge of SQL
Experience with system to system interface (e.g. SOAP, REST, etc.)
Have an experience in new social media trends that will put company ahead of other competitors
Experience in project-based environment would be preferable
Able to work in a dynamic environment which requires greater flexibility and adaptability
An ability to communicate effectively with internal customers and team members will be critical to your success
Good command of spoken and written English

฿20,000 - ฿25,000, negotiable


Experience:
1 year required
Skills:
Good Communication Skills, Service-Minded, English
Salary:
฿20,000 - ฿25,000, negotiable
Good command of spoken English and Thai, preferably with English (CEFR B2 or equivalent), Chinese (A1/2)
To have a Degree in the fields of Business Administration, Social Sciences or Marketing.
At least 1 year experience in working in Education/ Customer service industry

Pathum Wan, Bangkok,
Analyst
Analyst


Experience:
4 years required
Skills:
Accounting, Business Statistics / Analysis, English
Bachelor's or higher degree in Accounting, Computer Sciences, or Telecommunication Engineering. Master's degree is preferred.
Minimum of 5 years of related experience.
Very good in Excel & PowerPoint.
Problem solver with good analytical skills and ability to turn data into information and insights.
Open minded, innovative and creative.
Open communicator; good in oral and written communication skills (Thai & English).
Possess a natural curiosity; never willing to settle for an answer, always asking the next question.

฿18,000 - ฿28,000, negotiable


Experience:
1 year required
Skills:
Digital Marketing, Google Adwords, Thai
Salary:
฿18,000 - ฿28,000, negotiable
มีความรู้ในการเลื่อกกลุ่มเป้าหมายให้ตรงกับ Branding หรือบริการของลูกค้า
มีทักษะ ความรู้ ความเข้าใจ เกี่ยวกับการตลาดออนไลน์ป็นอย่างดี
สามารถทำงานเป็นทีมได้
มีความรู้ทางด้านสถิติ ดาต้า และการวิเคราะห์ข้อมูลเชิงลึก รวมถึงเทคโนโลยีที่ทันสมัย



Experience:
No experience required
Skills:
Software Development, English
Male/Female, age 22-28 years old.
Bachelor's Degree in Computer Sciences, Computer Engineering or related field.
0-3 years' experience in Software Developer or Programming.
Software Developer skill: Visual Studio .net (Visual Basic, Visual C#), Database Design and SQL command, LABVIEW Vision, Python Programming.
Can develop software control PC computer port via RS232, USB, TCP/IP Network.
Good command of English.
New graduated are welcome.



Experience:
No experience required
วุฒิการศึกษาระดับปริญญาตรี (ไม่จำกัดสาขา)
นักศึกษาจบใหม่เกรดเฉลี่ยสะสมตั้งแต่ 2.50 ขึ้นไป/มีประสบการณ์เกรดเฉลี่ยสะสมไม่ต่ำกว่า 2.30
อายุไม่เกิน 30 ปีบริบูรณ์
บุคลิกภาพดี รักงานบริการ และมีทักษะการแก้ไขปัญหาเฉพาะหน้า
สามารถปฏิบัติงานในวันหยุดหรือทำงานล่วงเวลาได้ เมื่อได้รับมอบหมายจากหัวหน้างาน (บริษัทฯ มีสวัสดิการค่าทำงานในวันหยุดและค่าทำงานล่วงเวลา)

฿20,000 - ฿25,000, negotiable


Experience:
3 years required
Skills:
Market Analysis, Public Relations
Salary:
฿20,000 - ฿25,000, negotiable
เพศหญิง/ชาย อายุ 28 ปีขึ้นไป วุฒิปริญญาตรีสาขาการตลาด เท่านั้น
มีประสบการณ์ การทำงานการตลาด 3 ปีขึ้นไป
สามารถวางแผนและกำหนดกลยุทธ์เพื่อปรับปรุงภาพลักษณ์ทางการตลาด เพื่อสร้างยอดขายได้
สร้างสรรค์งานการขายและสร้างโปรโมชั่นต่างๆ โดยใช้สื่อประชาสัมพันธ์
สามารถแก้ปัญหาเฉพาะหน้าได้เป็นอย่างดี มีความคิดสร้างสรรค์ และมีทักษะการเจรจาต่อรอง
See all reviews for this company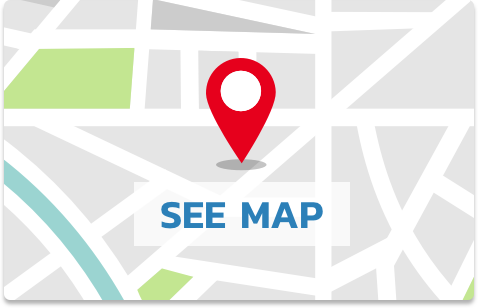 Prime by WorkVenture
Major Tower Soi Thong Lo 10 Khlong Tan Nuea, Watthana, Bangkok, 10110, Thailand
Benefits
Five-day work week
Job training
Professional development
Travel allowance