Company overview
Industry:
Information Technology
Website:
https://peakaccount.com
PEAK is a Fintech startup that aim to help improve Thai SMEs utilize their financial information. Help automate business data processing using API to connect with other systems. We aim to use AI to help analyze business performance and help make recommendation to SMEs. PEAK help business easily gain ... Read more
Why join us: "Humans don't need to do many things by themselves. AI can do many things better and faster." and "Information makes humans live better." If you share our believes and want to be part of the "creator" that build infrastructure of the future business, Come and join us!Read more
There are no jobs for this company. Below are the jobs that you might be interested in.
Upload your resume.
Get found by the Employers.

Yannawa, Bangkok,
Finance ,
Accounting ,
Engineering


Experience:
5 years required
Skills:
CPA, Accounting, Finance
Bachelor or Master degree in Accounting ,business administration or Finance.
Experience 5-7 years in Finance, Accounting and project management
Accounting knowledge ,BOT regulations and IFRS 9 in addition ,CPA is a plus
Strong communication and interpersonal skills including Computer skill are preferable.

Bang Rak, Bangkok,
Administrative ,
Customer Service ,
Accounting


Experience:
No experience required
Skills:
Microsoft Office, English
Bachelor's degree in any fields.
1 - 3 years experience in the same function is preferred.
Excellent English and Thai communication skill (verbal and written).
Proficient in MS Office program, e.g. Word, Excel, and PowerPoint.
Keen eye for detail, open for comments, willing to learn and improve self.
Ability to anticipate work needs and follow through with minimum directions.
Ability to perform at high levels and successfully deliver works in a fast paced changing environment, changing priorities, or work demands.
Effective time and work management with strong organization and planning skills in order to successfully handle multiple assignments to meet deadlines.
Ability to work effectively with people across functions and offices, in all levels.
Ability to exchange ideas and information effectively in a concise and logical way, ability to deal with others and handle sensitivity issues in a tactful and diplomatic way.

Bangkok,
Teaching / Training ,
Customer Service


Experience:
3 years required
Relevant experience in a trainer position (preferred);
You have some background within customer service for at least 12 months and recognizes self in our values;
Ability to lead a group of 12 trainees (or more) in a training class;
Experience with internet and hotel industry;
Leadership abilities and interest in coaching and developing others
Excellent knowledge and command of English;
Excellent communication skills;
Sense of responsibility, independent and customer friendly; and
Flexibility and ability to handle changes.
This role is only open to Thai nationals. Booking.com is unable to provide work pass sponsorship for this role.

Pathum Wan, Bangkok,
Engineering


Experience:
3 years required
เพศชายหรือหญิง
อายุ 25 - 35 ปี
จบปริญญาตรีวิศวกรรมศาสตร์หรือสาขาที่เกี่ยวข้อง
ถ้ามีประสบการณ์การซื้อสินค้าเทคโนโลยีกลุ่ม security หรือ IT จะพิจารณาเป็นพิเศษ

Din Daeng, Bangkok,
Customer Service ,
Business Development ,
Sales


Experience:
1 year required
วุฒิการศึกษาปริญญาตรี
มีประสบการณ์ Callcenter/ Telesales/ งาน Retention 1 ปีขึ้นไป
มี่ทักษะการเจรจาต่อรอง ไหวพริบ การแก้ปัญหาเฉพาะหน้า

Huai Khwang, Bangkok,
IT / Programming ,
Engineering ,
Management


Experience:
3 years required
Bachelor/Master degree in Computer science, Computer engineer, Electrical engineer, IT , MIS.
Age 30-40 years.
Understanding of computer systems, applications and operating systems.
Experience 3-5 Years in Handling IT equipment and infrastructure, Service/System support and technical problem solving.
Good command in English.
Thai nationality only.

Bang Rak, Bangkok,
Administrative ,
Marketing / Advertising ,
Finance


Experience:
2 years required
Skills:
Contracts, Property Management / Development, English
Bachelor Degree in Real Estate / Property Management / Marketing or related disciplines
Minimum 2 years or above relevant working experience, preferably property leasing
Good negotiation and communication skills with passion at work
Able to communicate with different classes of people
Good PC skills e.g MS Words, Excel, and Power Point
Good command in spoken and written Thai and English
Detail-minded, proactive and willing to learn

Pathum Wan, Bangkok,
Finance ,
Accounting ,
Analyst


Experience:
3 years required
Skills:
Business Statistics / Analysis, Negotiation, English
Bachelor's / Master's degree in Finance, Economic ore related field
Minimum 2 years direct experience as Relationship Manager.
Having background in Investment banking or Corporate Banking.

Wangthong Lang, Bangkok,
Legal
Wangthong Lang, Bangkok,
Legal


Experience:
5 years required
Male or Female, age over 25 years old
Bachelor's Degree or higher in Law
Contract drafting skill is required
Possess a lawyer license while a barrister at law qualification is desirable but not essential
Strong Thai and English proficiency skills, both verbal and written; should have ability to communicate legal issues/advice in a clear and concise manner.
Computer literate and familiar with MS Word, Excel and Powerpoint applications
At least 5 to 10 years of experience in corporate legal work at law firm and/or legal division
Bangkok,
Administrative ,
Marketing / Advertising


Experience:
No experience required
Skills:
Good Communication Skills
รักการพูดคุย สื่อสาร มีทักษะในการสื่อสารทางโทรศัพท์
มีความมั่นใจ ละเอียด รอบคอบ รับผิดชอบและกระตือรือร้น
ชอบพบปะ พูดคุยสื่อสาร กล้าแสดงออก และมีไหวพริบในการแก้ปัญหา
ไม่จำกัดเพศอายุตั้งแต่ 18 ปี ขึ้นไปที่มีความรู้ทางคอมพิวเตอร์ MS Office
วุฒิการศึกษา ปวส. ปริญญาตรี หรือกำลังศึกษาอยู่ ทางด้านบริหารธุรกิจ มนุษยศาสตร์เศรษฐศาสตร์ รัฐศาสตร์และสาขาอื่นที่เกี่ยวข้อง
มีใจรักในงานวิจัยการตลาด
มีความรู้เกี่ยวกับรถยนต์และผลิตภัณฑ์เกี่ยวข้องจะได้รับการพิจารณาเป็นพิเศษ
หากมีประสบการณ์ในงาน Call Center จะพิจารณาเป็นพิเศษ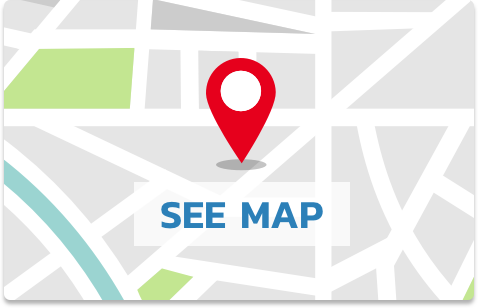 Benefits
Five-day work week
Flexible working hours
Professional development
Social Security
Education allowance
Remote work