Company overview
Industry:
Banking & Finance
Website:
www.marcopologlobal.co.th
Marco Polo Global is a fast-growing financial group with offices in London, Bangkok, Singapore. We offer pioneering solutions for payments, remittance, and subscription of financial products in an integrated environment. Our mission is to build a fair and frictionless platform to use and manage mone ... Read more
Why join us: Here at Marco Polo, we are constantly looking for qualified candidates eager to join our multinational team of highly qualified professionals. If you are looking to learn new skills or wish to contribute with your industry expertise, we would love to hear from you.Read more
There are no jobs for this company. Below are the jobs that you might be interested in.
Upload your resume.
Get found by the Employers.

฿18,000 - ฿30,000, negotiable


Experience:
1 year required
Skills:
After Effects, Adobe Illustrator, Adobe Photoshop
Salary:
฿18,000 - ฿30,000, negotiable
ออกแบบภาพนิ่งและภาพเคลื่อนไหว ตาม Concept ที่ได้รับมอบหมาย.
ดูแลและอัพเดทกราฟฟิก ของรายการในช่อง เช่นทำ spot promote, page pr,หรือบาร์ข่าวต่างๆ.
สร้างแพ็คเกจกราฟฟิกของรายการใหม่ ๆ.
จัดทำ VDO Presentation ต่างๆ ของบริษัทเพื่อใช้ประชาสัมพันธ์ หรือ ประกอบ Event ที่ทางออฟฟิศจัดขึ้น.
เพศชาย/หญิง อายุไม่เกิน 30 ปี.
วุฒิปริญญาตรี ด้าน Animation & Multimedia / GraphDesign หรือ สาขาที่เกี่ยวข้อง.
สามารถใช้โปรแกรม Photoshop, Illustrators, after effect ได้เป็นอย่างดี.
มีประสบการณ์การทำงานอย่างน้อย 1-2ปี.
มีทักษะความรู้ ความเข้าใจ ด้านการออกแบบทัศนศิลป์และการผลิตสื่อที่ดี.
มีความคิดสร้างสรรค์ สามารถคิด Concept หรือ แนวทางการออกแบบ ที่ตรงกับ Design brief หรือ Proposal ได้.
สามารถออกแบบภาพนิ่งและภาพเคลื่อนไหวโดยใช้โปรแกรมออกแบบพื้นฐานได้ดี.
สามารถการออกแบบ graphic ที่เป็นภาพนิ่ง แล้วนำมา animate เป็นภาพเคลื่อนไหว ได้.
มีความคิดริเริ่มสร้างสรรค์และทำงานเป็นทีมได้ดี.
สามารถสร้างงาน 3D จากโปรแกรม C4D, Maya หรือโปรแกรม 3D อื่นๆ ได้ จะพิจารณาเป็นพิเศษ (กรุณาส่งผลงานของตนเองมาให้พิจารณาพร้อมกับใบสมัคร หรือแนบลิ้งค์).



Experience:
1 year required
Skills:
Database Administration
Installing and upgrading the database on Oracle and SQL Server.
Perform daily database administration and troubleshooting on production and development environment.
Modify the database structure from application developers.
Male with age 22 -35 years old.
At least 1 years' experience in Oracle or SQL Server database administrator.
Bachelor's Degree in Computer Science, Computer Engineering, IT or related fields.
Knowledge of structured query language (SQL), e.g. SQL.
Good communication and self-learning.

฿70,000 - ฿100,000, negotiable


Experience:
3 years required
Skills:
Project Management, Budgeting
Salary:
฿70,000 - ฿100,000, negotiable
Create and execute project work plans and revises as appropriate to meet changing needs and requirements.
Identifies resources needed and assigns individual responsibilities.
Manages day-to-day operational aspects of a project and scope.
Reviews deliverables prepared by team before passing to client.
Effectively applies our methodology and enforces project standards.
Prepares for engagement reviews and quality assurance procedures.
Minimizes our exposure and risk on project.
Ensures project documents are complete, current, and stored appropriately.
Tracks and reports team hours and expenses on a weekly basis.
Manages project budget.
Determines appropriate revenue recognition, ensures timely and accurate invoicing, and monitors receivables for project.
Follows up with clients, when necessary, regarding unpaid invoices.
Analyzes project profitability, revenue, margins, bill rates, and utilization.
Degree in Computer Science, Computer Engineer, Information Technology or IT related field.
Over 3-5 years of working experience in project management.
Good background and familiar with IT service industry. (Sector Banking, Government etc.).
Strong project management and planning skill.
Good command of English.



Experience:
3 years required
Skills:
Adobe Photoshop, Adobe Illustrator, Creative Presentation, Digital Marketing, Thai, English
คิด และแสดงความคิดสร้างสรรค์ เพื่อเพิ่มโอกาสทางการค้า.
คิด Theme และ Concept Idea ให้กับ Digital Campaign ต่างๆ เช่น Facebook, Website, Banner.
ควบคุม Contcept งานภาพรวม ให้เป็นไปตามที่ลูกค้าต้องการ.
วางแผนรูปแบบงานให้อยู่ในคอนเซ็ปต์ที่ลูกค้าต้องกg8pาร.
จัดทำ Proposal ตามที่ได้รับมอบหมาย.
จัดทำ Story board เพื่อแปลความคิดออกมาเป็นรูปธรรม.
ประสานงานกับทีม กราฟฟิก และทีมการตลาด.
มีความรู้และถนัดทางด้าน UX/ UI.
เข้าใจการทำงานของ Digital Marketing.
สามารถจัดทำภาพผ่านโปรแกรมทางกราฟฟิก.



Experience:
2 years required
Skills:
Sales, Negotiation, English
Responsible for selling of IT solutions/software products to the specified target.
Identify business opportunity through proactive engagement and development of strong. relationship with customer.
Customer visits and follow up on proposed sales achievement.
Handle process of writing proposal and bidding.
Provide basic technicalconsultant and product knowledge to customer.
At least 2 years of sales experience in IT solutions/System Integrator.
Bachelor's degree or higher in Computer Engineer, Computer Science, Information Technology,.
or related field.
Experience in Sales IT is a plus.
Good presentation, communication and interpersonal skills.
Strong drive to achieve, interpersonal, presentation and communication skills.
Having own car.

฿40,000 - ฿50,000, commission paid with salary


Experience:
3 years required
Skills:
Sales, Market Analysis, English, Thai
Salary:
฿40,000 - ฿50,000, commission paid with salary
The role of Business Development and Marketing Manager works to achieve an organization's market position and achieve financial growth. This position translates long-term strategic goals into building client relationships, identifying business opportunities, negotiating and closing business deals, and maintaining knowledge of current and future market trends.
The main duties of Business Development and Marketing Manager can be summarized as follows:
New Business Development.
Prospect for potential new clients and turn this into businesses.
Organize high profile marketing events that fits with clients interests and perceive value in the event.
Meet potential clients by growing, maintaining, and leveraging your and organization's network.
Research and build relationship with new and existing clients.
Plan approaches and pitches.
Work with team to develop proposals that speaks to the client's needs, concerns, and objectives.
Propose pricing the solution/service.
Know how to use web-base and App to monitor and increase sales opportunities.
Present the high level of quality and professional image.
Adhere to high morale and ethics standard.
Client Retention.
Focus on value created to clients rather than sales volumes.
Understand values that organization's services and products can add to the client.
Present new products and services and enhance existing relationship.
Marketing Planning.
Attend industry function and provide feedback and information on market and creative trends.
Identify opportunities for campaigns, services, and distribution channels that will lead to an increase in sales.
Create marketing events and other marketing activities to strengthen products' brand positioning.
Establish brand communications to clients and other stakeholders.
Management and Research.
Prepare Weekly and Monthly Business Development report.
Lead the team of sales and marketing staff.
Align department strategies with organization strategies.
Live an organization's values and business principles.
This position requires at least a bachelor's degree and 3-5 years of sales and marketing experience is a must. An MBA and Master Degree in related fields is often requested as well.
Other Skills and Qualifications.
Networking, Persuasion, Prospecting, Public Speaking, Research, Writing & Communication, Closing Skills, Prospecting, Sales Planning, Microsoft Office.



Experience:
No experience required
Skills:
Work Well Under Pressure, Thai
Responsible for handling assigned client accounts to deliver to clients their full benefit entitlements (or more) while ensuring the highest possible quality of service.
Actively engage with clients to seek out their needs, requirements and challenges with full understanding of their objectives and limitations.
Actively provide clients with marketing ideas, football news, fans insights and trends.
Keep track of clients benefit inventory and regularly update supervisor and upper management.
Routinely update clients on sponsorship entitlement inventory in their respective sponsoring platforms and the calendar of all key events and activities.
Work hand in hand with internal divisions such as Marketing, Marketing communication, On-ground activation, production team to help client execute sponsorship initiatives.
Liaise with counterparts from external parties to ensure all clients executions are carried out according to plan and client s requirements.
Report directly to Account Manager.
Male/female.
Over 2 years of experience in sales (in any field) or account management at advertising agency.
Bachelor s degree or higher in any field.
Good command of English.
Strong computer skills: Microsoft Office- Word, Excel, Power point.
Excellent interpersonal and team working skills.
Excellent presentation skills.
Excellentnegotiationskills.
Ability to deal with situations requiring the assessment of priorities under pressure.
Result oriented.
Football enthusiast (optional).



Experience:
1 year required
Skills:
Analytical Thinking, Negotiation, Business Statistics / Analysis, English
สำรวจ วิเคราะห์ ประเมินความเสียหายของทรัพย์สินที่ทำประกันภัยไว้กับบริษัทฯ.
นำเสนอข้อมูลรายละเอียดความเสียหาย เพื่อพิจารณาชดใช้ค่าสินไหมทดแทนให้กับผู้เอาประกันภัย.
เพศชาย/หญิง อายุไม่เกิน 30 ปี.
ปริญญาตรี/โท สาขาประกันภัย สถิติ บริหารธุรกิจ วิศวกรรมศาสตร์ หรือสาขาที่เกี่ยวข้อง.
สามารถใช้คอมพิวเตอร์ และภาษาอังกฤษในการพูดและเขียนที่ดี.
มีทักษะด้านการวิเคราะห์.
มีทักษะในการเจรจาต่อรอง.
หากมีประสบการณ์ในสายงานประกันวินาศภัย จะได้รับการพิจารณาเป็นพิเศษ.



Experience:
No experience required
UNIX.
Database: Oracle.
Setup, Implementation, Performance tuning and Maintenance System Software such as Operating system,Database server, Application server on UNIX and Window.
Ensures high availability and acceptable levels of performance of mission critical host computer resources.
Creates and maintains appropriate system documentation.
Work closely with the team to ensure timely completion of client deliverables.
Bachelor's Degree in Computer Engineering or Computer Science.
Knowledge of System software installation, Performance tuning and Maintenance.
Knowledge of Operating System (UNIX, Linux, Windows Server, Server Virtualization Technology) and Networking.
Knowledge of Database: Oracle, DB2 or Microsoft SQL Server.
Strong analytical and problem-solving skills for evaluating various technical solutions.
High ability to learn new technology.

฿20,000 - ฿30,000, negotiable


Experience:
2 years required
Skills:
Sales, Service-Minded, Good Communication Skills, English
Salary:
฿20,000 - ฿30,000, negotiable
Type of Contract:Permanent
Location:ChaengwattanaOffice.
ABOUT THE DEPARTMENT/TEAM
British Council Thailand is one of the biggest in the British Council s global network with thousands of adult and young learner students studying with us.Our main office is based in Siam Square, Bangkok with locations spread out across the Bangkok metropolitan area and around Chiang Mai.
Our customers engage with us face-to-face, online, through email and via the phone.Our Sales & Customer Management team provides a high quality and efficient customer service experience to all new and existing customers across all British Council services.
WHAT YOU WILL BE DOING AND WHY
Working with both our students and with your internal colleagues at British Council, you will provide an exceptional level of customer service engaging with customers face-to-face, online and over the phone to make sure all our customers needs and requests are taken of. You will also provide support for all sales and marketing events to create awareness about the British Council.
WHAT IS INTERESTING ABOUT IT
You can take pride in the fact that you will be part of a team that enables the British Council to meet its objectives and gives all our customers an exceptional experience. You will also be able to join regular professional development, training and skills programmes to develop your experience and skills.
WHAT WE ARE LOOKING FOR
You will bring along at least 2 years experience in sales and customer management environment of education or services related field. You should be Fluent in both Thai and English.
03 % of Provident Fund contribution from the Employer (after completing a probation)
Medical Insurance and Corporate Medical Excess Claim
Enjoy 22 days of Annual leave
One month fixed Year-end bonus
Professional development opportunities
Eligible for sales incentive after passing probation
Work Schedule
The post holder will work 8.5 hours per day (including 1-hour lunch break) and a 5-day week on a shift system from Wednesday to Sunday.Our work makes a lasting difference by building more inclusive societies and supporting people s prospects.Together, we can do more. Interested applicants should read through the Role Profile and please apply via. https://tinyurl.com/THA-NT-2050ex. Closing date for applications: 5 September2019 (23:59 UK Time). We offer an attractive benefits package. "Right to work in Thailand".
The British Council is committed to a policy of equal opportunities and welcomes applicants from all sections of the community.
The British Council is committed to the protection of all children and supports the principles of the UNCRC by taking all reasonable measures in our work to ensure a child safe environment. The British Council is committed to maintaining the confidentiality of personal information and undertakes not to divulge any of the applicants personal information to any third party without the prior consent of the applicant. Our privacy policy can be found athttp://www.britishcouncil.org/home-privacy-policy.htm. .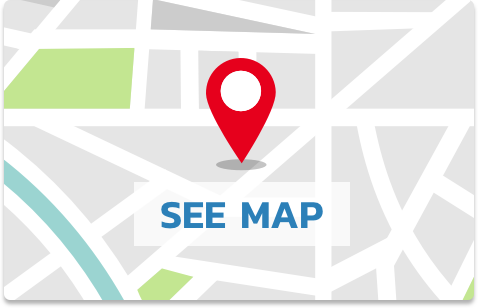 Marco Polo Global Limited
622 Sukhumvit Road, 25th Floor, Office 5 Klongton, Klongtoey, Bangkok 10110 Thailand
Benefits
Health Insurance
Annual bonus
Five-day work week
Learning & Development Opportunities
Social Security