Company overview
Industry:
Architecture / Interior Design
Website:
www.linesdesignworks.com
We're a design studio based in Eindhoven, the Netherlands and Bangkok, Thailand. We specialise in product and brand identity, industrial design, websites, apps, environments, spaces and more. We create lasting brands with products that continue to resonate, long after the advertisements and pack ... Read more
Why join us: We are a young, exciting and flexible studio that is proud of our European heritage and work ethics while embracing the Thai environment. You'll be working in a highly creative atmosphere and have the power to help shape the company.Read more
There are no jobs for this company. Below are the jobs that you might be interested in.
Upload your resume.
Get found by the Employers.



Experience:
1 year required
Skills:
Viral Marketing, High Responsibilities, Work Well Under Pressure
เพศหญิง อายุ 26 ปีขึ้นไป.
วุฒิการศึกษาปริญญาตรี ด้านการตลาดหรือสาขาที่เกี่ยวข้อง.
มีประสบการณ์ 1-3 ปีขึ้นไป (ด้าน Digital marketing).
เข้าใจการทำโฆษณาการลงแอด Facebook และ IG.
รู้จักติดตาม Trend เข้าใจ popular culture และสามารถนำสิ่งที่เป็นที่นิยม มาปรับใช้กับการตลาดได้.
วางแผนกลยุทธ์การตลาด เพื่อสร้างยอดขายให้เติบโตในทุกช่องทาง.
บริหารผลิตภัณฑ์ใหม่ ให้ตรงตามความต้องการของช่องทางขายและกลุ่มลูกค้า.
รู้จักการวัดผลกับเป้าหมายที่วางไว้ และทำตามเป้าหมายที่วางไว้อย่างเคร่งครัด รวมทั้งสามารถรับความกดดันจากเป้าหมายที่วางไว้ได้.
มีความรับผิดชอบสูง และเป็นคนรักความสำเร็จ.



Experience:
No experience required
Skills:
Business Statistics / Analysis, English, Vietnamese, Thai
Job Responsibilities:
Conducting feasibility study and evaluating investment opportunities of potential project(s) including risk analysis and financial analysis.
Preparing documents and presentations to update status of progress of the project(s) for management s report.
Preparing letters and agreements with related departments to support the project negotiation and development.
Conducting and preparing documents for the project bidding proposal.
Assisting in the study of energy market trends, analyzing the strategies of business competitors and conducting company s SWOT analysis.
Managing and involved in due diligence process and conducting financial models & valuation for IPO projects.
Other works as assigned in relation to business development.
Job Qualifications:
Bachelor s and master s degree in Finance, Accounting, Economics, Engineering or related fields.
Graduation from high-ranking university in USA & UK is a big plus.
Minimum 7 years experience in Business Development, Associate, Investment Banking or related functions (New graduated who is a high-potential and seeking for job challenging is also welcome).
Having knowledge in IPO, due diligence, financial analysis, financial models, valuation and feasibility study.
CFA License would be an advantage.
Experience in power, renewable energy, hydro, gas and infrastructure would be an advantage.
Inter-personal relationship skills, ability to communicate with people of different cultures and backgrounds.
Organizational and time-management skills.
Negotiation and presentation skills.
Good command both of spoken and written English (TOEIC score >750) and good computer literacy.
Ability to travel/work in upcountry and abroad.
Goal - Oriented, Unity, Learning, Flexible.
Interested person, please submit your resume via online system:https://careers.gulf.co.th/or click "APPLY NOW".
All applications will be strictly confidential, and will be kept for at least 1 year. Only shortlist candidates will be notified.
Gulf Energy Development Public Company Limited
11th Fl., M Thai Tower, All Seasons Place,
87 Wireless Rd., Lumpini, Pathumwan, Bangkok 10330.
Website: www.gulf.co.th.



Experience:
No experience required
ขายเครื่องดื่มและบริการลูกค้า ในสวนอาหาร.
ตรวจนับและเช็คสินค้า.
เพศชาย, หญิง อายุ 20-35 ปีขึ้นไป.
มีประสบการณ์ศูนย์อาหาร หรือห้างสรรพสินค้า พิจารณาเป็นพิเศษ.
มีประสบการณ์ร้านค้าปลีก หรือร้านสะดวกซื้อ พิจารณาเป็นพิเศษ.
สามารถใช้เครื่อง POS หรือเครื่องแคชเชียร์เป็น.
กองทุนสำรองเลี้ยงชีพ.
ค่ารักษาพยาบาล.
ประกันชีวิต.
ประกันอุบัติเหตุกลุ่ม.
ชุดพนักงาน.
โบนัส ฯลฯ.



Experience:
3 years required
Skills:
Good Communication Skills, English
Key Responsibilities:
Lead and manage all corporate L&D activities.
Conduct L&D analysis e.g. training needs, training budget spending.
Prepare and submit training documents required to Department of Skill Development within timeline.
Manage foodpanda s online L&D learning platform to all employees across the company.
Connect with Regional Talent Development team in Singapore to organize the leadership training and roll out the regional learning initiatives locally.
Coordinate L&D events including logistics, agendas, room set-up, facilities and monitor program budget.
Evaluating and monitoring the effectiveness of training program.
Maintain a keen understanding of L&D trends, developments and best practices in order to suggest on the annual learning and development for the company.
Work with head of HR to build the learning organizational culture .
Organize cross-functional learning programs.
Bachelor degree or higher in HROD, Psychology, Political Science, Public Administration, HR Management or related fields.
Minimum 3-5 years of experience in HRM / HRD / OD / Training with wide-range of knowledge and skills in HRD.
Strong analytical, planning & organization and change management skills.
Team player with excellent interpersonal.
Proactive and energetic.
Good communication and presentation skills.
Must be able to collaborate with all levels of employees.
Good in MS Office (Word, Excel, PowerPoint).
Good command of both Thai & English, both spoken and written.



Experience:
3 years required
Skills:
Import / Export, Negotiation, English
Looking for meaningful work? Wanting to make a real difference? Here is your chance! We are looking for new team members at one of Thailand's leading social enterprises!.
Business Development/Export Manager - Grow our business through international partnerships, from distributors to impact-focused partners. Helps develop a world-class organic food brand that connects with health-conscious consumers all over the world, particularly in the US, Germany, UAE, New Zealand, Singapore, Malaysia, etc.
Work closely with customers and business partners from all over the world.
Manage export processes.
Digital marketing experience is a plus.
Highly driven and self-motivated, passionate about social business and in particular wanting to help create value for others.
Excellent listener and observant with willingness to learn from others.
Excellent in critical thinking and analytical skills.
Good interpersonal skills, humble, responsible and accountable.
Comfortable with details, able to prepare detailed documents and reports.
Excellent learning attitude and strong positive attitude.
Can use MS Word, Excel and Powerpoint.
Excellent command of English, any nationalities (including Thais) will be considered if qualified and we will take care of the work permit and visa if needed.
Can travel to and from MRT Huai Khwang conveniently (close to office).
Can travel internationally.



Experience:
3 years required
Skills:
Service-Minded, English
บริหารจัดการร้าน.
ดูแลและบริหาร Profit&Loss ของร้านอาหารได้.
สอนงานพนักงาน เช่น การบริการ เมนูอาหาร และระบบแคชเชียร์.
ควบคุมการบริการ และดูแลลูกค้าให้เกิดความประทับใจสูงสุด.
วุฒิการศึกษาปริญญาตรี หรือเทียบเท่าด้วยประสบการณ์.
มีประสบการณ์ในตำแหน่งผู้จัดการร้านอาหาร/ผู้ช่วยผู้จัดการร้าน อย่างน้อย 3-5 ปี.
มีทักษะสื่อสารภาษาอังกฤษได้.
มีใจรักงานบริการ.
กองทุนสำรองเลี้ยงชีพ.
ค่ารักษาพยาบาล.
ประกันชีวิต.
ประกันอุบัติเหตุกลุ่ม.
ชุดพนักงาน.
โบนัส ฯลฯ.



Experience:
No experience required
Skills:
Service-Minded, Pleasant Personality
ผู้จัดการร้าน สาขา สามย่านมิตรทาวน์ เงินเดือนเริ่มต้น 20,000 - 27,000+++.
Chef de Partie สาขา สามย่านมิตรทาวน์ เงินเดือนเริ่มต้น 17,000 - 23,000+++.
Supervisor สาขา สามย่านมิตรทาวน์ เงินเดือนเริ่มต้น 13,000 - 17,000+++.
พนักงานบริการ สาขา สามย่านมิตรทาวน์ เงินเดือนเริ่มต้น 11,000 - 13,000+++.
Commis (ครัวร้อน) สาขา สามย่านมิตรทาวน์ เงินเดือนเริ่มต้น 12,000 - 15,000+++.
Commis (ครัวเย็น) สาขา สามย่านมิตรทาวน์ เงินเดือนเริ่มต้น 12,000 - 15,000+++.
ผู้ช่วยครัว (Cook Helper) สาขา สามย่านมิตรทาวน์ เงินเดือนเริ่มต้น 11,000 - 14,000+++.
พนักงานล้างภาชนะ สาขา สามย่านมิตรทาวน์ เงินเดือนเริ่มต้น 10,000 - 12,000+++.
Note Walk-in Interview.
สมัครพร้อมสัมภาษณ์ได้ที่.
ร้าน โซ อาเซียน สาขา อาคาร เอ็มไพร์ ทาวเวอร์ บีทีเอสช่องนนทรี ชั้น G.
วันอังคารที่ 13 สิงหาคม เวลา บ่าย 2 - 4 โมง..
เงินเดือนเริ่มต้นยังไม่รวม เซอร์วิสชาร์ท+ทิป+โอที+ค่าอาหาร ฯลฯ.
เงินเดือนขึ้นอยู่กับประสบการณ์และความสามารถ***.
วุฒิ ม.3 หรือเทียบเท่าด้วยประสบการณ์.
มีประสบการณ์ในตำแหน่ง.
กองทุนสำรองเลี้ยงชีพ.
ค่ารักษาพยาบาล.
ประกันชีวิต.
ประกันอุบัติเหตุกลุ่ม.
ชุดพนักงาน.
โบนัส ฯลฯ.



Experience:
1 year required
Special Skill & Competencies Create test case.
Male/Female with Thai nationality.
Gather and manage test data requirements.
Execute test scripts.
Document test results.
Escalate of test defects and issues.
Re-test repaired defects.
Bachelor's Degree of Computer Science, Business Computer, Computer Engineering or IT related field.
Strong knowledge in Banking is high priority considered.
Knowledge of software development life cycle is preferable.

฿15,000 - ฿20,000, commission paid with salary


Experience:
2 years required
Salary:
฿15,000 - ฿20,000, commission paid with salary
เป็นหัวหน้าทีมบริการในร้านอาหาร มีหน้าที่จัดตารางการทำงาน กำกับการทำงานของบริหาร ดูแลความเรียบร้อยของส่วนงานบริการทั้งหมด.
ประจำสาขา.
Empire Tower สาทร.
Samyan Mitrtown.
สมัครพร้อมสัมภาษณ์ได้ที่ร้าน SO Asean Café สาขา Empire tower สาทร / Samyan Mitrtownหรือสำนักงานใหญ่อาคาร CW รัชดา ชั้น 36 B.
มีประสบการณ์ด้านงานบริการในสายงานร้านอาหารมาอย่างน้อย 2 ปี.
มีภาวะความเป็นผู้นำ จัดกะ สอนงานพนักงานได้.
รักงานบริการ.
มีทัศนคติที่ดี.
กองทุนสำรองเลี้ยงชีพ.
ค่ารักษาพยาบาล.
ประกันชีวิต.
ประกันอุบัติเหตุกลุ่ม.
ชุดพนักงาน.
โบนัส ฯลฯ.



Experience:
3 years required
Skills:
Microsoft Office, Excel, Service-Minded, Good Communication Skills, Management, Customer Relationship Management (CRM), Pleasant Personality, Work Well Under Pressure
ควบคุม ดูแลกำกับความเรียบร้อยศูนย์อาหาร บริหารจัดการและประสานงานร้านค้า ตรวจร้านค้า รับเรื่องร้องเรียนจากลูกค้า จัดหาร้านใหม่ที่เหมาะสมกับศูนย์อาหาร บริหารและจัดการในเรื่องสุขาภิบาลอาหาร บริหารอัตรากำลังคนให้เหมาะสม และตรวจสอบงานธุรการอื่นๆ ที่เกี่ยวข้อง.
ปริญญาตรีขึ้นไปทุกสาขา.
ประสบการณ์: 3 ปี ขึ้นไปในด้านธุรกิจอาหารและบริการ.
มีความรู้ความสามารถในการบริหารงานร้านค้า มีความรู้เรื่องสุขาภิบาลอาหารเป็นอย่างดี สามารถใช้คอมพิวเตอร์โปรแกรม Word, Excel ได้.
เข้าใจในบทบาทของงานร้านค้าเพื่อวางแผนการบริการให้สอดคล้องกับพันธกิจขององค์กร โดยเฉพาะในธุรกิจบริการและศูนย์อาหาร.
มีความซื่อสัตย์ ขยัน อดทนสูง มีใจรักงานบริการ มีมารยาทที่ดี มีความรับผิดชอบต่อหน้าที่ มีความกระตือรือร้นในการทำงาน มีทัศนคติที่ดีต่อองค์กรและผู้ร่วมงวาน มีวุฒิภาวะด้านอารมณ์ บุคลิกดีมีความเป็นผู้นำ แก้ไขเฉพาะหน้าได้ดี.
กองทุนสำรองเลี้ยงชีพ.
ค่ารักษาพยาบาล.
ประกันชีวิต.
ประกันอุบัติเหตุกลุ่ม.
ชุดพนักงาน.
โบนัส ฯลฯ.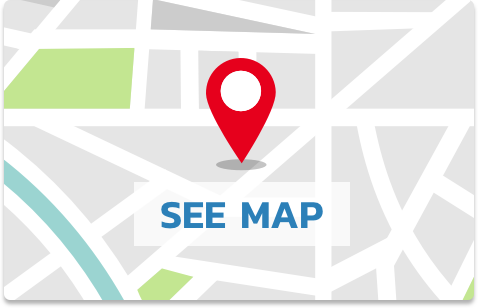 Benefits
Five-day work week
Flexible working hours
Job training
Paid holidays
Performance bonus