Company overview
Industry:
Human Resources / Recruitment
Website:
www.helpster.asia
Helpster is revolutionizing the "Blue Collar" labor market in Southeast Asia. Helpster instantly connects blue collar workers to businesses in their area who need help, giving them access to a consistent, reliable, and trustworthy source of income. For businesses, Helpster solves their staffing chal ... Read more
Why join us: Helpster is a great place to build upon your existing skill sets, gain experiences in many functional areas, and take on a ton of responsibility. As the company grows quickly, so will your opportunities for career advancement.Read more
There are 3 job positions for Helpster Co., Ltd.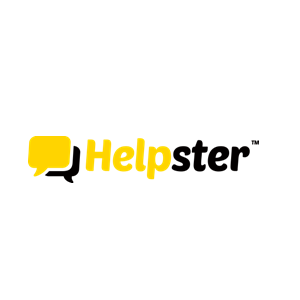 Experience:
No experience required
About the Position:
We are looking for a SeniorMarketing Managerwho ll lead all our marketing activities from social media and non-digital campaigns to advertising and creative projects.
The SeniorMarketing Managerresponsibilities include developing plans to help establish our brand, allocating resources to different projects and setting short-term and long-term department goals. If you re a skilled Marketing strategist, able to inspire your team members, we d like to meet you.
Ultimately, you will run our Marketing department in ways that promote higher profitability and competitiveness.
Key Responsibilities:
Managing all marketing for the company and activities within the marketing department.
Developing the marketing strategy for the company in line with company objectives.
Co-ordinating marketing campaigns with sales activities.
Overseeing the company s marketing budget.
Creation and publication of all marketing material in line with marketing plans.
Planning and implementing promotional campaigns.
Manage and improve lead generation campaigns, measuring results.
Overall responsibility for brand management and corporate identity.
Preparing online and print marketing campaigns.
Setting, monitor and report on effectiveness of marketing communications.
Maintain effective internal communications to ensure that all relevant company functions are kept informed of marketing objectives.
Analysing potential strategic partner relationships for company marketing..
Key Requirements:
Previous experience in a similar position is essential ideally from a competitor or company operating in a similar vertical market.
Up to date knowledge of marketing best practice and an eye for creative marketing opportunities.
Strong understanding of effective PR and Marketing Communications.
Strong analytical and project management skills.
An ability to lead and inspire marketing teams.
Excellent communication skills in Thai and English.
Candidates must possess at least a bachelor s degree.
See all reviews for this company
Helpster Co., Ltd.
Asoke Towers