Company overview
Industry:
Information Technology
Website:
www.cartrack.co.th/
Cartrack is a GSM technology-driven vehicle telematics, communication, and stolen vehicle recovery business unit, servicing more than 600,000 vehicles worldwide, and over 250,000 vehicles within South Africa. Operationally, Cartrak has strong presence in Africa, Europe and has recently opened opera ... Read more
Why join us: เรามีจุดมุ่งหมายให้บริการสิ่งที่ดีที่สุดกับลูกค้า ด้วยการจัดหาทางเลือกที่หลากหลาย กอปรกับความเชี่ยวชาญระดับมืออาชีพ และด้วยความมุ่งหวังจะเป็นผู้นำในภูมิภาคนี้ในอนาคตอันใกล้ เรากำลังสรรหาสมาชิกใหม่ที่มีความกระตือรือร้น เพื่อเติบโตไปพร้อมกับเราRead more
There are no jobs for this company. Below are the jobs that you might be interested in.
Upload your resume.
Get found by the Employers.

฿22,000 - ฿27,000, negotiable


Experience:
No experience required
Salary:
฿22,000 - ฿27,000, negotiable
Provide high-quality technical support and customer service to Esri end users and efficient troubleshooting.
Plan, design, test, certify, release, and support ArcGIS products.
Willingness to learn, R&D and apply new technologies such as big data, IoT, data science, machine/deep learning, container-orchestration system in geospatial context.
Promote and align Esri s ArcGIS platform with the needs of new and existing customers.
Advise customers regarding innovative solutions using Esri technology and content to help them make better decisions. Recommend relevant strategies, architectures, and solutions and work with customers to prepare implementation and migration strategies.
Prepare and present high-quality technical presentations and demonstrations when needed.
Bachelor s/Master's in Computer Engineer, Computer Science, Geographic or other IT reletedfiled.
Ability to learn new concepts quickly, retain large amounts of information, and adapt to a changing work environment.
Strong problem-solving and analytical skills.
Knowledge of or the ability to learn Windows and Linux operating systems including SSL, ports, web server permissions, load balancers, LAN/WAN technology, RDBMS and installation, configuration, and performance of ArcGIS Enterprise and related technologies.
Python or JavaScript for implementation, troubleshooting and software testing, as well as web protocols and formats such as REST and JSON.



Experience:
No experience required
Skills:
Market Analysis, Market Research, English
Marketing planning, media planning and budget planning for assigned projects.
Analyse market situation.
Summarize weekly & monthly report.
To motivate & supervise agency & internal business units to develop marketing campaign with the highest potential in term of business result.
Male/Female with Thai nationallity.
Bachelor's degree or higher in Marketing / Mass Communication / Business Administrative or related field.
Candidate must possess at least in bachelor degree, any field.
Fresh graduates with positive attitude are also welcome.
Very active and very good personality.
Be able to start working immediately.
Be able to work 6 days / week.

฿40,000 - ฿65,000, negotiable


Experience:
1 year required
Skills:
Business Statistics / Analysis, Microsoft SQL Server, .NET, C#, Java, MySQL, Thai, English
Salary:
฿40,000 - ฿65,000, negotiable
Get requirement from users.
Responsible for analysis and design according to requirement.
Able to transform business requirement to a technical solution.
Control application development to SDLC and project responsibility.
Provide guidance and consultation to user.
Create a document to support the project (Functional specification, High-Level Design specification, and User Manual).
Bachelor's Degreein Computer Science, Computer Engineer, IT or related fields.
Experience inanalyst design and gathering requirement from users.
Having experience inResponsive Web Design and designing Native Mobile Application should be the advantage.
Have DBMS knowledge in OracleDB2 or SQL Server.
Self-motivated, smart working strong analytical & problem-solving skills.
Strong analytical skill, conceptual thinking, problem-solving, communication and interpersonal skill. For further information, please kindly contact. 202 CDG House, Chongnonsee, Yannawa, Bangkok 10120. CDG GROUP. (0) 2 678 0200 Ext.2877 (Tanakit). (Monday-Friday 08.00-17.00 hrs.). www.cdg.co.th.



Experience:
5 years required
ออกแบบระบบงานคอมพิวเตอร์ให้สอดคล้องการทำงานของผู้ใช้งานโปรแกรม,จัดทำคู่มือการใช้งานและจัดฝึกอบรมการใช้โปแกรมแก่ผู้ใช้งาน.
ทำการควบคุม Project ให้สำเร็จตามที่ได้รับมอบหมาย.
Test and Technical Support for Microsoft Dynamic 365 Business Central application.
ไม่จำกัดเพศ.
การศึกษาระดับปริญญาตรี ขึ้นไป ในสาขาที่เกี่ยวข้อง.
มีประสบการณ์ในงาน 5 ปีขึ้นไป ด้านระบบงานขาย,ระบบบัญชี,ระบบเช่าพื้นที่.
มีประสบการณ์ในด้าน Design, Development and Implementation Of ERP Software Applications, Microsoft Dynamics 365 Business Central, NAV2016, NAN2015.
เคยผ่านการเขียนโปรแกรม Visual Studio.NET, Crystal Report และ MS SQL.
ความรู้ด้านภาษาคอมพิวเตอร์ Crystal Report, HTML, Java, Visual Studio.NET 2008, 2010, 2012, ASP.NET C#, MS SQL 2008/2012.
มีความรู้ด้านภาษาคอมพิวเตอร์ AL Programming, Create Complex Report, Queries, and Forms /Page as per business requirements.



Experience:
No experience required
สรรหา, ให้คำแนะนำ, และคัดเลือกแฟรนไชส์ซี่ เพื่อส่งเสริมการขยายสาขาของร้านแฟรนไชส์ ให้เป็นไปตามนโยบายของบริษัท
สรรหาพื้นที่เปิดสาขาใหม่เพื่อสนับสนุนการขยายตัวของธุรกิจ
สนับสนุนและประสานงานกับ แฟรนไชส์ซี่รวมถึงหน่วยงานต่าง ๆ ที่เกี่ยวข้อง ในขั้นตอนการเปิดร้านแฟรนไชส์
วางแผนงานและจัดกิจกรรมการตลาดต่าง ๆ เพื่อสร้างการรับรู้ และโปรโมทธุรกิจแฟรนไชส์
ให้คำแนะนำและพัฒนาแฟรนไชส์ซี่ เพื่อให้แฟรนไชส์ซี่บริหารงานร้านให้เป็นไปตามมาตรฐาน
วางแผนและพัฒนาศักยภาพร้านแฟรนไชส์ให้บริหารงานอย่างมีประสิทธิภาพสูงสุด
วางแผนงานและกลยุทธ์ให้แฟรนไชส์ซี่มีความพึงพอใจสูงสุดในการบริหารงานร้านแฟรนไชส์
วิเคราะห์, ประเมิน, และนำเสนอ ข้อมูลร้านแฟรนไชส์ในมิติต่าง ๆ -ให้ทีมผู้บริหารเพื่อกำหนดทิศทางและการวางแผนงาน
งานอื่น ๆ ตามที่ได้รับมอบหมาย.
เพศชาย เท่านั้น
จบการศึกษาระดับปริญญาตรีขึ้นไป สาขาการตลาด/เศรษฐศาสตร์/ธุรกิจระหว่างประเทศ หรือสาขาที่เกี่ยวข้อง
มีประสบการณ์ 2-5 ปี ในธุรกิจแฟรนไชส์หรืองานด้านการสรรหาพื้นที่
มีทักษะทางด้านการสื่อสาร/เจรจาต่อรอง
บุคลิกภาพดี และมีทักษะทางด้าน Soft Skill
มีทัศนคติดี
คิดเชิงวิเคราะห์และเชิงกลยุทธ์
มีทักษะการนำเสนอ
มีความคิดริเริ่มและอดทนต่อการทำงาน
มีวิสัยทัศน์ในงานและความคิดสร้างสรรค์
สามารถขับรถยนต์ได้ดี.



Experience:
3 years required
Skills:
Digital Marketing, English
Amplifi is the media innovation and investment arm of Dentsu International Thailand.
Amplifi s goal is to help the whole of DentsuInternational Thailand identify and generate value across all media opportunities. Amplifi harnesses technology, insight and creative thinking and works collaboratively with clients, media and tech owners to create an uplift in business outcomes, delivering against the mission of Value for All .
Work in the Programmatic Trading team to execute online programmatic campaign for various clients from Dentsu International Thailand.
Be responsible for delivering online (Video, Display, Social) campaign s KPIs as communicated from Account Service team via an execution through a platform(DSPs).
Learn and become champion of a technology platform in the market.
Monitor and manage performance of campaigns and perform optimization on a daily basis and where necessary.
Be highly organized and effectively manage all the details associated with media campaigns.
Generate weekly reports outlining campaign performance providing post launch analysis and recommendations for future campaigns.
Experience & Qualification:
Graduate in related field e.g. Business Administration/Advertising/ Economics/ Computer Science or Engineering.
3 - 5 Years experience with online advertising campaign execution. E.g. Display, Video, Search on Google Ads/Facebook Advertising or DSPs ex. DV360, The Trade Desk, Media Math and etc.
Ability to diagnose campaign issues, create solutions, to communicate and recommend those solutions to others in an easy-to-understand format.
English literate, able to work in an international working environment.
Curious and passionate with technology, the Internet, and online advertising environment.
Comfortable with numbers and data.
Native to MS Excel + able to apply / understand spreadsheet data + able to draw implications.
Resilient, has learner s mentality.
Able to persevere under ambiguity.



Experience:
1 year required
Skills:
Copywriting, English
Key accountabilities:
Participate in the brainstorming of and creation of concepts for best-in-class ideas.
Contribute to the creative concepts by providing innovative ideas that can be executed but which push at the boundaries of what is possible.
The ability to quickly grasp the fundamentals of a brief and to generate worthy ideas.
Client facing in presentation of campaign brief.
Work with internal teams to create award winning designs.
Support the production team to enable them to realize creative ideas efficiently and practically.
At least 1years in an advertising industry and 3 years for senior level.
A passionate writer / storyteller who has a Think Out of The Box mindset with a Work Hard Play Hard attitude.
High quality of copywriting within a variety of campaigns and projects with solid typography skills.
Knowledge in advertising andproduction process.
English language Professional Working Proficiency.
Good presentation skill.



Experience:
No experience required
Skills:
Digital Marketing, Social Media Management, Social media, English
Strategize and manage digital marketing campaigns using digital marketing platform.
Planning and execution of all digital media campaign, online advertisement to increase company brand awareness.
Optimize channels and increase the traffic through online platforms i.e. Social Media, website, PR, etc.
Develop and plan content on social media to reach out the international & Country clients.
Measure performance of digital marketing efforts using a variety of Web analytics tools. (Google Analytics, Web Trends etc.).
Analyze data and leverage data insights to develop marketing campaigns.
Guide the creative and content marketing team to develop effective communication strategies and marketing materials including banners, videos, landing pages, advertorials, etc.
BSc/BA in marketing or related field.
Excellent understanding of digital marketing concepts and best practices.
Experience with Social Media Sponsor ads, Google Adwords, email campaigns and SEO/SEM.
Perfect knowledge of web analytics tools (e.g. Google Analytics ).
Analytical mindset and critical thinking.
Excellent communication and interpersonal skills.



Experience:
2 years required
Skills:
Sales, Negotiation, English
Responsible for selling of IT solutions/software products to the specified target.
Identify business opportunity through proactive engagement and development of strong. relationship with customer.
Customer visits and follow up on proposed sales achievement.
Handle process of writing proposal and bidding.
Provide basic technicalconsultant and product knowledge to the customer.
At least 2 years of sales experience in IT solutions/System Integrator.
Bachelor's degree or higher in Computer Engineer, Computer Science, Information Technology, or related field.
Experience in Sales IT is a plus.
Good presentation, communication and interpersonal skills.
Strong drive to achieve, interpersonal, presentation and communication skills.
Having own car.

฿30,000 - ฿50,000, negotiable


Experience:
3 years required
Skills:
Analytical Thinking, Multitasking, Positive Thinker
Salary:
฿30,000 - ฿50,000, negotiable
ช่วยเหลือและสนับสนุนงานผู้บริหารตามที่ได้รับมอบหมาย.
จัดตารางนัดหมาย ให้ผู้บริหาร.
จัดเตรียมรายงานการประชุม.
ตรวจสอบและดูแลหนังสือ จดหมาย เอกสารและรายงานภายในบริษัท.
ประสานงาน ช่วยเหลือ การวางแผนโครงการของผู้บริหาร.
งานวางแผน ตรวจสอบทางด้านบัญชี - การเงินเบื้องต้น.
งานอื่นๆที่ได้รับมอบหมาย.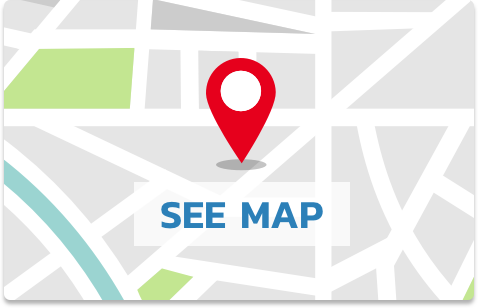 Cartrack Technologies (Thailand) Co., Ltd.
825 Phairojkijja Tower, 9th C Floor, Debaratana Road, Bangna Nuea Sub-District, Bangna District, Bangkok 10260
Benefits
Health Insurance
Five-day work week
Dental Insurance
Accident Insurance
Learning & Development Opportunities