Company overview
Industry:
Electronics / Electrical Equipment
Website:
www.apple.com/th/
Apple revolutionized personal technology with the introduction of the Macintosh in 1984. Today, Apple leads the world in innovation with iPhone, iPad, the Mac and Apple Watch products. Apple's three platforms provide seamless experiences across all Apple devices and provide consumers with access to ... Read more
Why join us: Come to Apple, where thousands of individual imaginations gather together to pave the way to innovation. Here, you'll do more than join something — you'll add something. Apple is a place where extraordinary people gather to do their best work. Our community in Thailand as well as in global office ... Read more
There are no jobs for this company. Below are the jobs that you might be interested in.
Upload your resume.
Get found by the Employers.

฿20,000 - ฿25,000, negotiable


Experience:
No experience required
Skills:
Accounting, Multitasking, English
Salary:
฿20,000 - ฿25,000, negotiable
Looking for meaningful work? Wanting to make a real difference? Here is your chance! We are looking for new team members at one of Thailand's leading social enterprises!".
Summarize and analyze information on markets and strategies for business decision making.
Grow our business through international partnerships, from distributors to impact-focused. partners. Helps develop a world-class organic food brand that connects with health-conscious consumers all over the world, particularly in the US, Germany, UAE, New Zealand, Singapore, Malaysia, etc.
Support the CEO in all his functions such as meeting summaries, scheduling appointments, and enforcing deadlines.
Coordinate with other stakeholders.
Looking for a young person keen to learn and grow. Lots of learning opportunities will be provided.
Female preferred, below 35 years old.
Prior work experience of at least 2 years.
Highly driven and self-motivated, passionate about social business and wanting to help create value for others.
Excellent listener and observant with willingness to learn from others.
Excellent in critical thinking and analytical skills.
Able to think outside the box.
Great communication skills.
Excellent learning attitude and strong positive attitude.
Good interpersonal skills, humble, responsible, and accountable.
Comfortable with details, able to prepare detailed documents and reports.
Can use basic MS Word, Excel, PowerPoint, and other social media.
Excellent command of English, any nationalities (including Thai) will be considered if qualified and we will take care of the work permit and visa if needed.



Experience:
1 year required
Skills:
Copywriting, English
Key accountabilities:
Participate in the brainstorming of and creation of concepts for best-in-class ideas.
Contribute to the creative concepts by providing innovative ideas that can be executed but which push at the boundaries of what is possible.
The ability to quickly grasp the fundamentals of a brief and to generate worthy ideas.
Client facing in presentation of campaign brief.
Work with internal teams to create award winning designs.
Support the production team to enable them to realize creative ideas efficiently and practically.
At least 1years in an advertising industry and 3 years for senior level.
A passionate writer / storyteller who has a Think Out of The Box mindset with a Work Hard Play Hard attitude.
High quality of copywriting within a variety of campaigns and projects with solid typography skills.
Knowledge in advertising andproduction process.
English language Professional Working Proficiency.
Good presentation skill.



Experience:
No experience required
Skills:
Digital Marketing, Social Media Management, Microsoft Office, English
Job Discription.
Creative Thinking !!!.
Control work to come out according to the creative ideas.
Creat Concept Work and Present Project.
Creat campaign to sales and customers.
Design and conceptualize the concept To design events and activities.
Control the production according to the plan.
Making presentation / year plan for offering Direct and Agency.
Prepare proposal based on marketing strategy and implication and present brand activation ideas. to clients to sell your idea.
Coordinate with relevant departments both internal and external.
Bachelor s degree in marketing, business management, accounting, or related field is preferred.
2 - 5 years of experience in creative marketing, performance marketing in a digital agency.
Thai Nationality.
Good command of written and spoken English.
Strong creative skills.
Outstanding communication and negotiation ability.
Proficient in MS Office.



Experience:
3 years required
Skills:
Digital Marketing, English
Amplifi is the media innovation and investment arm of Dentsu International Thailand.
Amplifi s goal is to help the whole of DentsuInternational Thailand identify and generate value across all media opportunities. Amplifi harnesses technology, insight and creative thinking and works collaboratively with clients, media and tech owners to create an uplift in business outcomes, delivering against the mission of Value for All .
Work in the Programmatic Trading team to execute online programmatic campaign for various clients from Dentsu International Thailand.
Be responsible for delivering online (Video, Display, Social) campaign s KPIs as communicated from Account Service team via an execution through a platform(DSPs).
Learn and become champion of a technology platform in the market.
Monitor and manage performance of campaigns and perform optimization on a daily basis and where necessary.
Be highly organized and effectively manage all the details associated with media campaigns.
Generate weekly reports outlining campaign performance providing post launch analysis and recommendations for future campaigns.
Experience & Qualification:
Graduate in related field e.g. Business Administration/Advertising/ Economics/ Computer Science or Engineering.
3 - 5 Years experience with online advertising campaign execution. E.g. Display, Video, Search on Google Ads/Facebook Advertising or DSPs ex. DV360, The Trade Desk, Media Math and etc.
Ability to diagnose campaign issues, create solutions, to communicate and recommend those solutions to others in an easy-to-understand format.
English literate, able to work in an international working environment.
Curious and passionate with technology, the Internet, and online advertising environment.
Comfortable with numbers and data.
Native to MS Excel + able to apply / understand spreadsheet data + able to draw implications.
Resilient, has learner s mentality.
Able to persevere under ambiguity.



Experience:
3 years required
Skills:
.NET, C#, Java, Javascript
202 CDG House, Chongnonsee, Yannawa, Bangkok 10120 CDG GROUP (0) 2 678 0200 Ext.2875 (Tanitar).
Develop program with.NET or Java Technology.
Use OOP concepts and UML diagrams based on company standards.
Build and deploy application.
Work mostly independently within task guidelines established by management.
Perform work based on defined process and provide feedback on process improvements as appropriate.
Co-operate with team leader in estimation effort, developing plan/schedule and performing tasks according to the plan.
Bachelor degree in Computer Engineering, Computer Science, IT or related field.
Experience 3 years in programming with C#.Net or JAVA or JavaScript or HTML.
Excellent problem solving and analytical skill.

฿30,000 - ฿50,000, negotiable


Experience:
3 years required
Skills:
Analytical Thinking, Multitasking, Positive Thinker
Salary:
฿30,000 - ฿50,000, negotiable
ช่วยเหลือและสนับสนุนงานผู้บริหารตามที่ได้รับมอบหมาย.
จัดตารางนัดหมาย ให้ผู้บริหาร.
จัดเตรียมรายงานการประชุม.
ตรวจสอบและดูแลหนังสือ จดหมาย เอกสารและรายงานภายในบริษัท.
ประสานงาน ช่วยเหลือ การวางแผนโครงการของผู้บริหาร.
งานวางแผน ตรวจสอบทางด้านบัญชี - การเงินเบื้องต้น.
งานอื่นๆที่ได้รับมอบหมาย.



Experience:
No experience required
Skills:
Management, English
dentsu X (Thailand) is a one-stop solution agency; providing integrated and diversified services, including consulting, strategy, creativity, innovation and media solution.We strive to maintain our leadership as a true one-stop agency and further innovate to stay ahead of the industry. We passionately innovate the way we work to build agility and new ventures in the digital space. Our core mission is to become a trusted business partner to our clients and empower them to achieve their business performance goals and we are committed to putting the people first and determine to make our agency an inspiring workplace.
Website:www.dx-thailand.com, Facebook:https://www.facebook.com/dentsuXthailand/.
The purpose of this role is to lead a team of media planners and ensure that best practice is adhered to in their day to day roles, workloads are managed and to provide leadership to the team when dealing with publishers, strategists and planning teams.
Key accountabilities:
Supports the Senior Management team to ensure that the team are working to deliver best in market results.
Leads client activity to deliver innovative and ambitious plans that deliver client objectives and key performance indicators.
Liaises frequently with Trading counterpart to ensure plans align with trading priorities.
Connects with internal and external networks to deliver against one operating model, considering internal products when delivering planning solutions to clients.
Seeks understanding of clients fee models in order to maximise Dentsu Aegis revenue.
Identifies business development opportunities for Dentsu Aegis, from within the existing client portfolio and prospective clients, focused on delivering internal revenue.
Plays a key part in client pitches, delivering market leading planning responses.
Supports and coaches their team to ensure that they work to their full potential.
Develops best practice and more efficient ways of working and to ensure this is followed by teams.
Professional skills.
Knowledge of industry standard tools.
Highly proficient in Excel, Word and PowerPoint to a good standard.
Eagerness, enthusiastic. Dare to speak and share idea.
Service mind. Friendly and appropriately blend in.
Ability to handle client s emotion.
A confident personality to build trust.
Well-rounded.
Sense of urgency, sense of being no.1.



Experience:
3 years required
Skills:
Adobe Illustrator, Adobe Photoshop
ROLE REQUIREMENTS.
Ability to bring strong conceptual ideas that are strategically correct and on brief (or challenge the brief).
Inspire those around you to think bigger and to always push creative boundaries.
Create and manage original, persuasive, conceptually compelling work for campaigns, content and experiences.
Collaborate with the client and various teams.
Assist mid- to senior level Designers by implementing primary design direction and incorporating the best design and technology practices.
Proactively research and pursue ideas for professional development.
Demonstrates competent execution of innovative and effective digital communications and interface design across different digital platforms.
QUALITIES AND CHARACTERISTICS.
Have a deep passion for interactive media and digital generally, you might be a gamer, app builder or generally take interest in digital products in your spare time which will all help spark your imagination with creative ideas.
Knowledge in advertising and production process.
Expert knowledge of software packages including Adobe Photoshop, Illustrator, InDesign or Flash.
Presentation skill.
Compelling portfolio of work.
Strong organizational skills and extreme attention to detail.
The proven ability to collaborate with each other and with colleagues across disciplines.
Must be self-motivated, hardworking, and work well against deadlines.



Experience:
No experience required
สรรหา, ให้คำแนะนำ, และคัดเลือกแฟรนไชส์ซี่ เพื่อส่งเสริมการขยายสาขาของร้านแฟรนไชส์ ให้เป็นไปตามนโยบายของบริษัท
สรรหาพื้นที่เปิดสาขาใหม่เพื่อสนับสนุนการขยายตัวของธุรกิจ
สนับสนุนและประสานงานกับ แฟรนไชส์ซี่รวมถึงหน่วยงานต่าง ๆ ที่เกี่ยวข้อง ในขั้นตอนการเปิดร้านแฟรนไชส์
วางแผนงานและจัดกิจกรรมการตลาดต่าง ๆ เพื่อสร้างการรับรู้ และโปรโมทธุรกิจแฟรนไชส์
ให้คำแนะนำและพัฒนาแฟรนไชส์ซี่ เพื่อให้แฟรนไชส์ซี่บริหารงานร้านให้เป็นไปตามมาตรฐาน
วางแผนและพัฒนาศักยภาพร้านแฟรนไชส์ให้บริหารงานอย่างมีประสิทธิภาพสูงสุด
วางแผนงานและกลยุทธ์ให้แฟรนไชส์ซี่มีความพึงพอใจสูงสุดในการบริหารงานร้านแฟรนไชส์
วิเคราะห์, ประเมิน, และนำเสนอ ข้อมูลร้านแฟรนไชส์ในมิติต่าง ๆ -ให้ทีมผู้บริหารเพื่อกำหนดทิศทางและการวางแผนงาน
งานอื่น ๆ ตามที่ได้รับมอบหมาย.
เพศชาย เท่านั้น
จบการศึกษาระดับปริญญาตรีขึ้นไป สาขาการตลาด/เศรษฐศาสตร์/ธุรกิจระหว่างประเทศ หรือสาขาที่เกี่ยวข้อง
มีประสบการณ์ 2-5 ปี ในธุรกิจแฟรนไชส์หรืองานด้านการสรรหาพื้นที่
มีทักษะทางด้านการสื่อสาร/เจรจาต่อรอง
บุคลิกภาพดี และมีทักษะทางด้าน Soft Skill
มีทัศนคติดี
คิดเชิงวิเคราะห์และเชิงกลยุทธ์
มีทักษะการนำเสนอ
มีความคิดริเริ่มและอดทนต่อการทำงาน
มีวิสัยทัศน์ในงานและความคิดสร้างสรรค์
สามารถขับรถยนต์ได้ดี.



Experience:
8 years required
To develop and implement theTrade & Campaign marketing plans andkey programin order to support each Right Management Sales Team.
To use key finding factor from sales analysis team in order to drive actions needed.
To plan and execute marketing communication and branding for Right Management.
Be responsible to manage, supervise, coach Music Publishing & Royalty Distribution and Music Library team to deliver result effectively within timeline.
Male or female, age between 35-45 years old.
Minimum Bachelor's degree in Business, Marketing or related fields.
Experience minimum 8 years in Trade Marketing, Event Marketing, Campaign Marketing, Trade promotion.
See all reviews for this company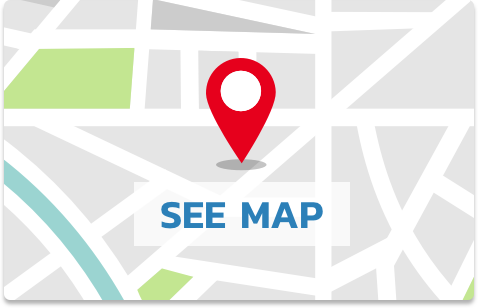 Benefits
Professional development
Learning & Development Opportunities
Employee discount
Flexible working hours
Job training