Company overview
Industry:
Tourism / Travel
Agoda is transforming travel for millions of customers across the globe. Headquartered in Asia, Agoda is one of the world's largest online travel accommodation platforms. Founded in 2005 and now part of Booking Holdings (Nasdaq:BKNG), Agoda has a network of over 1,000,000 vacation rentals and ho ... Read more
Why join us: The Agoda Thailand offices are staffed by a team of multi-national professionals. We are expanding our business around the world and are looking for dynamic people to help the company grow. Agoda is located in the heart of Bangkok in the Offices at Central World, and offer huge career opportunities ... Read more
There are no jobs for this company. Below are the jobs that you might be interested in.
Upload your resume.
Get found by the Employers.



Experience:
3 years required
Skills:
Management, Service-Minded, English, Thai
Our Customer Service department at Booking.com employs over 7,000 people, speaking 42 languages, across 13 countries worldwide. We're looking for enthusiastic people managers who pair great leadership skills with management experience in a customer service or contact centre environment to join our growing team in our colourful Customer Service offices in Bangkok, Thailand.
As a Team Leader in Booking.com Customer Service, you'll empower your people to develop their customer service skills and progress in their chosen career path. This unique position is a great opportunity for an energetic and inspirational people manager to effectively lead, motivate and develop a team of around 15 talented multilingual Customer Service professionals.
Exercising excellent leadership and communication skills, you'll develop and coach an international team in an environment that embraces change, cultivates service excellence, productivity, teamwork and high self-esteem. In return, we'll offer you a competitive compensation package and an environment in which you can do your best work.
The offer:
Annual leave entitlement.
Quarterly bonus plan.
Work schedule provided 4-6 weeks in advance.
Catered lunch or dinner depending on your work schedule.
Booking.com discount.
Health insurance.
Continuous growth potential, and free and on-demand professional training courses.
Our scale, scope, commitment to our people and our high standards of integrity make Booking.com a great place to work. If you would like to be part of our team in Bangkok and think you can make a difference, click to apply and one of our team will be in touch.
Take ownership for team results and provide daily leadership to a team of multilingual agents to achieve department targets.
Be an effective change manager, who knows how to handle periods of change and lead a team through this by displaying motivating and encouraging behaviours.
Understand development needs and provide coaching, training and support to team members.
Effectively use business tools to monitor team performance, quality and adherence.
Create a safe and open team environment where regular and constructive feedback is encouraged.
Be a role model for company policies and procedures and ensure the team understands and adheres to them.
Be a voice for continuous improvement providing feedback on opportunities and proactively share best practices.
Collaborate with the recruitment team in the recruitment process and onboarding of new team members.
Handle accommodation partner (B2B) cases as required.
Minimum 3 years' plus experience as a people manager or team leader in a customer service or contact center environment;.
Strong interpersonal skills.
Experience leading teams in an international, customer-focused environment.
Strong work ethic; self-directed and resourceful.
Fluent English and Thai language skills.
Solution oriented and result driven.
Proactive, flexible and capable of working independently as well as working in a team.
Good communication and analytical skills.
Ability to multi-task & a flexible attitude.
Eligible to work in Thailand (This position is only open to Thai nationals as there will be no work pass sponsorship for this role.).



Experience:
No experience required
Jobs Description:
Develop program with Java Technology.
Use OOP concepts and UML diagrams based on company standards.
Build and deploy application.
Work mostly independently within task guidelines established by management.
Perform work based on defined process and provide feedback on process improvements as appropriate.
Co-operate with team leader in estimation effort, developing plan/schedule and performing tasks according to the plan.
Bachelor's Degree or higher in Computer Science/ Engineering/ Information Technology or related fields.
0- 5year experience in JAVA Programming for programmer.(New graduates are welcome).
Knowledge of Web Application in JSP J2EE.
Knowledge of conception of Object Oriented Programming.
Knowledge of SQL Command.
Knowledge in java framework such as Spring, Hibernate, Web Sphere etc.
Technical Skills Required - JAVA / J2EE, Javascript, HTML, XML, Eclipse, Jboss, Websphere, MVC, Struts, UML, SVN, Maven, Junit, GWT.

฿20,000 - ฿25,000, negotiable


Experience:
2 years required
Skills:
Service-Minded, Sales, Good Communication Skills, English
Salary:
฿20,000 - ฿25,000, negotiable
Type of Contract:Permanent
Location:Pinklao Office.
ABOUT THE DEPARTMENT/TEAM
Our Sales & Customer Management team provide a high quality and efficient customer service experience to all new and existing customers across all British Council services.
WHAT YOU WILL BE DOING AND WHY.
The main duty of a Sales & Customer Management Officer is to ensure a high quality, welcoming and efficient integrated customer service experience to all new and existing customers with the purpose of meeting/exceeding sales and customer management targets across all British Council services.
To provide marketing support in Pinklao and contribute to business growth.
To act as British Council s ambassador and provide top quality, welcoming and efficient integrated sales customer engagement experience to all new and existing customers and deliver Sales & Customer Management targets in order to enable the Council to meet its business targets and objectives.
WHAT IS INTERESTING ABOUT IT.
You can take pride in the fact that you will be part of a team that enables the British Council to meet its objectives and gives all our customers an exceptional experience. You will also be able to join regular professional development, training and skills programmes to develop your experience and skills.
WHAT WE ARE LOOKING FOR.
You must have:
At least 2 years experience in sales and customer management environment of education or services related field.
Education to tertiary level at any disciplines.
Fluent in both English & Thai. Interested applicants should read through the Role Profile and please apply via. https://tinyurl.com/THA-NT-1980e. Closing date for applications: 28 July 2019 (23:59 UK Time). We offer an attractive benefits package. "Right to work in Thailand".
The British Council is committed to a policy of equal opportunities and welcomes applicants from all sections of the community.
The British Council is committed to the protection of all children and supports the principles of the UNCRC by taking all reasonable measures in our work to ensure a child safe environment. The British Council is committed to maintaining the confidentiality of personal information and undertakes not to divulge any of the applicants personal information to any third party without the prior consent of the applicant. Our privacy policy can be found athttp://www.britishcouncil.org/home-privacy-policy.htm. .



Experience:
2 years required
Skills:
Ad Planning / Ad Buying
ประสานงานการตลาดและฝ่ายผลิตรายการ.
จัดทำโปรโมชั่นส่งเสริมการขายรายเดือน รายไตรมาส.
ตรวจสอบ Media Plan ให้ตรงตามใบ PO ของลูกค้า.
Brief งานให้กับ Creative Marketing เพื่อให้จัดทำ Proposal และตรวจสอบความถูกต้องของ Proposal ก่อนนำเสนอลูกค้า.
ตรวจสอบเอกสาร PO ตาม Package ที่นำเสนอลูกค้า เพื่อทำการตัด Stock Media ขาย.
ทำรายงาน Stock Media รายเดือนเพื่อส่งฝ่ายบัญชี.
จัดทำฐานข้อมูลลูกค้าใหม่และปรับปรุงข้อมูลลูกค้าเก่าให้ทันสมัย.
ทำกราฟฟิคการเข้าพบลูกค้าของ Sales.
จัดทำสัญญาลูกค้า Barter แต่ละเดือน.
วุฒิการศึกษาปริญญาตรี สาขาการบริหารธุรกิจ การตลาด หรือสาขาอื่นๆที่เกี่ยวข้อง.
สามารถใช้โปรแกรม MS Office ได้ในระดับดี.
มีความละเอียดรอบคอบและสามารถทำงานเป็นทีมได้.
มีทักษะในการสื่อสารและสามารถแก้ไขปัญหาเฉพาะหน้าได้ดี.
สามารถทำงานภายใต้ภาวะกดดันได้.
หากมีประสบการณ์ด้านการประสานงานการตลาดจะได้รับการพิจารณาเป็นพิเศษ.



Experience:
3 years required
Develop and execute football marketing strategies and initiatives for sponsors
Creating and keep team up to date on calendar of deliverables
Work hand in hand with key stakeholders such as FA Thailand and other partners to help clients achieving their sponsorship/business objective
Work closely with the Marketing Communication and On-ground activation team to help client with sponsorship executions.
Oversee Client Management operation to deliver full sponsorship benefits (or more) to clients and to provide them with service satisfaction.
Create and update appropriate sponsorship package
Identify potential clients, approach and close sponsorship deals as well as create and update sales progress
Manage Marketing budget
Identify and initiate new business opportunity to create addition revenues. Work alongside other divisions in the company to execute, mange budget according to plan (and lead sales effort should there be any).
Report directly to Sports division CMO.
Male/female over 25 years old
Over 3 years of brand marketing (preferably in FMCG) or advertising agency experience
Bachelor s degree or higher in any field
Good command of English
Strong computer skills: Microsoft Office- Word, Excel, Powerpoint
Creative and inventive, with a great eye for detail and excellent foresight
Good understanding of ATL, BTL and digital media
Excellent interpersonal and team working skills
Excellent presentation skills
Excellent negotiation skills.



Experience:
1 year required
ดูแลงานด้านการวางแผนการผลิตสินค้า ติดตามความคืบหน้าและกำหนดการส่งสินค้า.
ดูแลจัดการด้านการเจรจาต่อรองและการเสนอราคาต่าง ๆ ให้เป็นไปตามเป้าหมายบริษัทฯ.
ดูแลงานด้านการจัดหาวัตถุดิบ, วัสดุอุปกรณ์ ตลอดจน Suppliers ต่าง ๆ.
ประสานงานกับหน่วยงานต่าง ที่เกี่ยวข้อง.
แก้ไขปัญหาการซื้อระหว่างแผนกและซัพพลายเออร์.
สนับสนุนทีมขาย.
จัดทำข้อมูล และ เอกสารต่างๆ เช่น เปิด PO. รายละเอียดของสินค้าแต่ละ.
แสดงจำนวนข้อมูลในสต๊อกสินค้าที่ปรับยอดแล้วดูแลการจัดการ.



Experience:
2 years required
Skills:
Market Analysis, Digital Marketing, English
วางแผนการจัดกิจกรรมส่งเสริมการขายกับลูกค้าเพื่อผลักดันยอดขายและพัฒนาช่องทางการจัดจำหน่าย.
รวบรวมและวิเคราะห์ข้อมูลทางการตลาด ยอดขาย / กำไร/ คู่แข่ง.
ประสานงานร่วมกันระหว่างฝ่ายขายและฝ่ายการตลาด.
วางแผน จัดทำสื่อ วัสดุอุปกรณ์ และสินค้าส่งเสริมการขาย.
มีความคิดสร้างสรรค์ ชอบเข้าสังคม.
ทัศนคติดี.
เป็นผู้นำเทรนด์.
มีทักษะเชิงคิดวิเคราะห์ และวางแผนกลยุทธ์.
จบการศึกษาระดับปริญญาตรีขึ้นไป.
มีประสบการณ์ทำงานด้านการตลาดมาอย่างน้อย 2 ปี.



Experience:
6 years required
Handling a full spectrum of learning and development and employee relations.
Design the training need survey and arrange the proper training program to each department.(Retail & Restaurant business).
Monitors and improve the performance of training (In-House, Public) to ensure the employee will be developed to support the company growth.
Support department managers in designing Job Description and keep the required documents and records.
Provide guideline, consultation for employees to ensure the HR good practice.
Make an action plan relating to performance appraisal development.
Ensuring compliance with all related company regulations and update labor law.
Maintain Employee profiles, HR data bases and HR software system (Time attendance, leave, personnel data, etc).
Provide administration support, prepare required documents to employees.
Other duties as assigned by HR Director.
Thai nationality, Age not over 38 years old.
Bachelor's Degree or higher in Human Resources Management, Business Administration or related field.
At least 5 years working experience in full spectrum of HR function and or other admin tasks.
Able to handle multi-tasks and tight work schedules both in independently and team work.
Have knowledge in labor laws and related matters.
Strong interpersonal and communication skills.
Good command of English.



Experience:
3 years required
ประเมินราคางาน และถอดแบบงานระบบ Security.
มีประสบการณ์จัดซื้อสินค้าที่เกี่ยวกับงานรับเหมาต งานระบบ และก่อสร้าง.
เพศชายหรือหญิง.
อายุ 25 - 35 ปี.
จบปริญญาตรีวิศวกรรมศาสตร์หรือสาขาที่เกี่ยวข้อง.
ถ้ามีประสบการณ์การซื้อสินค้าเทคโนโลยีกลุ่ม security หรือ IT จะพิจารณาเป็นพิเศษ.

฿20,000 - ฿40,000, negotiable


Experience:
4 years required
Salary:
฿20,000 - ฿40,000, negotiable
Set up procedures to standardize work processes to ensure product safety and to ensure that products and processes comply with GMP and company quality standards
Develops and initiates standards and methods for inspection, testing, and evaluation
Perform supplier and internal store and distribution center audits to maintain standard quality of products and processes
Set up maintenance programs, controls, and checks of equipment
Handle FDA registration, official licenses and certificates of company s products and businesses
Handle supplier and customer complaints
Perform quality trainings for stores
Create documents, forms and record sheets, to standardize and monitor quality standards such as specification sheets, work instructions, etc.
Plan, regulate, and coordinate external quality analysis and internal periodic quality tests
Supervise, train, and direct QC officers to perform responsible tasks
Manage stock of quality-related equipment and supplies
Analyze quality reports and data to develop improvement plans
Coordinate with other departments to achieve responsible tasks and overall target of the company
Complete tasks as instructed by the Quality Manager.
See all reviews for this company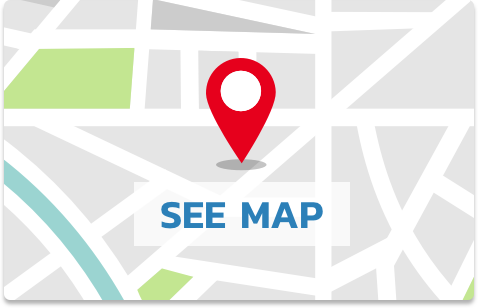 Agoda Services Co., Ltd.
The Offices At Central World ชั้น L6,L7,L27 ถนน พระราม 1 Pathum Wan, Bangkok 10330
Benefits
Five-day work week
Overtime pay
Flexible working hours
Health Insurance
Employee discount
Maternity leave
Gym membership
Job training
Paid holidays
Performance bonus