Company overview
Industry:
Medical / Pharmaceutical
Website:
www.bumrungrad.com/thailandhospital
Bumrungrad Hospital was founded in 1980 and is Southeast Asia's largest private hospital. Bumrungrad treats over 850,000 patients per year of which 270,000 patients are from outside Thailand. Bumrungrad is the first hospital in Asia to be certified by the US-based Joint Commission on International A ... Read more
Why join us: คุณจะเป็นหนึ่งในทีมงานบำรุงราษฎร์ที่รับผิดชอบในหลายบทบาทและกิจกรรมสำคัญ เป็นโอกาสที่จะแสดงถึงศักยภาพและพัฒนาทักษะของคุณในองค์กรระดับนานาชาติที่ประสบความสำเร็จมากที่สุดแห่งหนึ่งในประเทศไทยRead more
There are no jobs for this company. Below are the jobs that you might be interested in.
Upload your resume.
Get found by the Employers.



Experience:
3 years required
Skills:
Mechanical Engineering, Electrical Engineering, Electronics, English
Job Summary.
Provide high level technical after-sales support to the local sales team, service provider and end-customer (repair, maintenance, and analysis).
Address to customer s issues, perform failure analysis, plan and propose a solution to the customer and execute resolutions exceeding customer s needs.
Service Support (Direct).
Provide after sales technical support on repairs (On-site, In-house Repair, Remote).
Traveling in the country to provide service and support to the customer.
Country contact person to communicate with ESP CS on support escalation.
Provide Epson Robot training to customers.
Implementation of technical resolution/ corrective action on QA issues.
Report Service Support activities (Ganesha/ Excel).
Service Support (in-Direct/ External Service Provider).
Manage External Service Provider to provide precise and quick solution to customers.
Traveling in the country to provide service and support to customers on an event that Service Provider is not able to provide resolution.
Manage External Service Provider Service Quality.
Country contact person to communicate with ESP CS on support escalation.
Provision of service parts required for customer support.
Provide Epson Robot training to Service Provider.
Implementation of technical resolution/ corrective action on QA issues.
Report Service Support activities (Ganesha System / Excel).
Spare Parts Management.
Forecast Inventory and Cost Management.
Maintenance of Part Price List (PPI), Epson Selling Price.
Support In-Warranty Claims.
Coordinate part sales transactions.
Report In-Warranty parts claim cost.
Sales and Service Support.
Support local sales/ presales members on install/ setup of demo units (exhibition, customer s visit and demonstration).
Plan support activities in regard to customer s support request.
Prepare Quotation on support charges (parts, labour, travel and training).
Coordinate of sales and services.
Report after-service-parts, sales revenue.
Male, Thai Nationality, Age not over than 37 years old.
Bachelor s/ Master s Degree in technical specialism (Mechanical/ Mechatronic/ Electrical/ Electronic Engineering and etc).
At least 3 years of hands-on working experience in troubleshooting/ maintaining and repair of the electrical/ electronic/ mechanical systems on equipment.
Skillset: Microsoft Office (Excel, PowerPoint Word, PowerPoint), Basic Programming knowledge, Able to understand mechanical drawing, electrical diagram, PLC Ladder Diagram).
Good command of English(spoken and written).
Able to travel domestic and travel overseas.
Working Hour: 8:30 - 17.30 (Mon - Fri).

฿30,000 - ฿45,000, negotiable


Experience:
3 years required
Skills:
Sales, Service-Minded, English
Salary:
฿30,000 - ฿45,000, negotiable
Type of Contract:1 Year Fixed Term (with possibility to extend).
Location:Chaengwattana.
ABOUT THE DEPARTMENT/TEAM
British Council Thailand is one of the biggest in the British Council s global network with thousands of adult and young learner students studying with us. Our main office is based in Siam Square, Bangkok with locations spread out across the Bangkok metropolitan area and around Chiang Mai. Our customers engage with us face-to-face, online, through email and via the phone. Our Sales & Customer Management team provides a high quality and efficient customer service experience to all new and existing customers across all British Council services.
WHAT YOU WILL BE DOING AND WHY.
Supervise a team of Sales & Customer Management Officers in the branch to ensure top quality, welcoming and efficient integrated customer engagement experience to all new and existing customers.
Work closely with Branch Manager to ensure the branch meets and exceeds the sales and customer management targets and KPIs.
Work closely with Branch Manager and HSCM to build a high performing team and embed a results-orientated sales and customer management culture in the SCM process.
Monitor quality of delivered work and to ensure share the same best practice and standards with other branches.
WHAT IS INTERESTING ABOUT IT.
You can take pride in the fact that you will be part of a team that enables the British Council to meet its objectives and gives all our customers an exceptional experience. You will also be able to join regular professional development, training and skills programmes to develop your experience and skills.
WHAT WE ARE LOOKING FOR.
You will bring along at least 3 years supervisor experience in admin & operational environment of customer management related field. Experience of working with children will be an advantage.
One month fixed bonus per year.
03 % of Provident Fund contribution from the Employer.
Medical Insurance and Corporate Medical Excess Claim.
Personal Accidents and Term Life Insurance.
Enjoy 22 days of Annual leave.
Professional development opportunities.
Eligible for sales incentive after passing probation.
Interested applicants should read through the Role Profile and please apply byhttps://tinyurl.com/THA-NT-2010ex.
Closing date for applications: 25 July 2019 (23:59 UK time).
We offer an attractive benefits package.
Only short-listed candidates will be contacted.
Right to work in Thailand".
The British Council is committed to a policy of equal opportunities and welcomes applicants from all sections of the community.
The British Council is committed to the protection of all children and supports the principles of the UNCRC by taking all reasonable measures in our work to ensure a child safe environment. The British Council is committed to maintaining the confidentiality of personal information and undertakes not to divulge any of the applicants personal information to any third party without the prior consent of the applicant. Our privacy policy can be found athttp://www.britishcouncil.org/home-privacy-policy.htm. .

฿22,000 - ฿35,000, negotiable


Experience:
No experience required
Skills:
Able to work as a shift, High Responsibilities, Fast Learner, Teamwork, English
Salary:
฿22,000 - ฿35,000, negotiable
At Coins.co.th, we are driven by our vision of a world where everyone has access to financial services. We place great value on open communication, work ownership, and continuous learning on the job.
We are a fast-growing startup looking to work with passionate, motivated professionals in improving our products and accelerating financial inclusion in Southeast Asia through blockchain technology. As part of the operations team, you will play a large, direct role in realizing this vision by managing our daily transactions, optimizing our processes, and engaging with customers.
Manage day-to-day operations such as cash-in/cash-out transactions, account verification, and order fulfillment.
Monitor/record transactions on the platform and cross-check.
Implement strategies to provide excellent customer experience.
Analyze and solve customer issues and problems, also raise customer issues to the relevant team (but notdirectly contact with customers).
Work closely with the Customer Solutions team, Engineer, Marketing, and Compliance teams in improving the product and providing solutions to increase process efficiency.
Capable of working independently/less supervised but can also collaborate well with a team.
Attention to detail, numbers. Good communication skills and teamwork.
Passionate about financial inclusion. A track-record of getting things done, drive, ownership and execution are core to our culture at coins.co.th.
Willing to work in shift/rotate schedule/weekend schedule 1-2 times per month/flexible time.
Holds a Bachelor's Degree in Management, IT, Economics or any related fields.
Fresh graduates are welcome to apply.
Operations, finance, IT or information systems experience is a plus.



Experience:
2 years required
Skills:
Good Communication Skills, Service-Minded, Data Entry, English
Job Responsibilities.
Handling Brokerage related ERN and follow up with Agents for ERN shipments.
Handling the process of document in compliance with Thai customs and other government regulatory agency requirements.
Have full understanding on Customs process and can assist team to solve the problem.
Contact customers to get shipment details and provide accurate tariff code to be entered to customs paperless / for customs declaration.
Coordinate between in-house agents and customers on duty and tax issues.
Notify import shipment to clients.
Bachelor s degree in related fields.
1-2 years experience in shipping business is preferred.
Good command of English (Minimum TOEIC 550 up is advantage).
Good telephone manners and service mind skill.
Good computer skills and e-mail.
Able to work at Airport Office, Suvanabhumi Airport.
Able to work during Mon - Fri 8:30 - 18:00, Sat 8:30 - 12:00.



Experience:
1 year required
Skills:
Network Administration, Network Infrastructure, English
Key Responsibilities:
Provide full specter of 1st line onsite and remote IT-support for Foodpanda Thailand team.
Constantly document and keep up-to-date the IT-related information in foodpanda Thailand (forms will be provided by the headquarter team).
Be responsible for local quality of service and performance management - delivery times, success rates and customer satisfaction.
Provide onsite support for HQ IT-team with 2nd -3rd line tasks: turn on/off computers and network equipment, reconnect cables, perform print/scan tests etc.
Informing in time about upcoming important IT-involved events: massive onboardings, openings/closings/relocating/resizing of the offices, new IT-related requirements like faster Internet access or local data storages.
Other ad-hoc tasks about IT service/equipment.
Bachelor s degree in Information Technology or related field.
Native Thai and have excellent level of spoken and written English (to coordinate with the headquarter in Berlin).
1-2 years experience in IT-service desk 1st line.
Basic knowledge about TCP/IP networks, MS Windows 10 and Mac OS X operating systems.
Basic knowledge of routine IT diagnostics/maintenance.
What we offer:
Unlimited foodpanda vouchers.
Flexible working hours.
Types of leave: birthday, bereavement, personal, business, paternity, maternity.
Medial insurance and yearly health check.
Free gym membership.
eLearning platform.
Free office massages, food and drinks every Friday.



Experience:
2 years required
Skills:
Vietnamese, English
Are you excited by the chance to use your skills to solve problems and make an impact in your day-to-day work? Can you use your sharp social skills to give Booking.com's partners a friendly, personal and positive experience every time? If so, you could be the hero we're looking for!.
Who we are:
Booking.com is the planet's #1 accommodation site. Booking.com's diverse team, 18,000 strong, is united by a single mission: to empower people to experience the world. Whether in Bangkok or at one of the over 200 offices worldwide, we work hard to help make more than a million travel dreams come true every single day.
Supporting them as they do, as well as our partners who help them do it, is Booking.com's globally diverse Customer Service department. Over 7,000 people, speaking more than 40 languages, in 13 countries worldwide - the CS department is connected by a love of travel and a passion for creating an incredible experience for Booking.com's guests and partners, 24 hour a day, 7 days a week.
So, are you ready?.
The next start date is in Sep/Oct 2019.
This position is based in our Bangkok Customer Service office.
We offer you many benefits when joining our team.
Full time paid training.
Annual leave entitlement.
Quarterly bonus plan.
Work schedule provided 4-6 weeks in advance.
Catered lunch or dinner depending on your work schedule.
Booking.com discount.
Health insurance.
Continuous growth potential, and free and on demand professional training courses.
Want to apply?.
If you like what you see then click the link below to apply! The next page will begin a competency test which is Step 1 of the recruitment process. This should take no longer than 45 minutes to complete.
Liaising between guests and partners to resolve medium to high complexity issues via phone and email on various topics such as: modifications, cancellations or confirmation of reservations, special requests, easy complaints, etc.
Providing accurate, valid, and complete information by using the right tools, methods, and processes.
Ensuring a high level of customer service and a positive guest experience.
Supporting your colleagues with peer learning, and being open to feedback from others.
Positively participating in company events, and in weekly team meetings.
Taking part in new projects and tests that we may need your help with.
Promoting the Booking.com culture.
Fluency in English and Vietnamese.
An affinity for offering excellent customer service.
Ability to adapt and work well under pressure in a fast-paced environment.
Ability to take ownership and solve problems.
Positive and resilient attitude.
Great teamwork skills.
Bachelor's degree with minimum 5 years working experience in a related field.



Experience:
1 year required
Skills:
Creative Presentation, Industrial Design, Viral Marketing, English
Develop and implement marketing communications materials to support F&B Business.
Initiate new channels of sales, promotion and activities which can increase brand awareness & sales.
Coordinate with F&B team on costing and selling prices.
Work with purchasing team to select new & existing products (seasonal product, MOQ, sales forecast).
Organize photo shoot for marketing purpose.
Prepare monthly sales reports by stores, by promotion.
Evaluate all marketing promotions and activities to the management team.
Follow up with stores to get sales figures and feedbacks from customers.
Coordinate within the team to complete all necessary POSM.
Support team for other assignment to be assigned.
Bachelor's or Master's Degree in Marketing or related field.
1-3 years of experience in Marketing or in related area.(Experience in F&B or food industry would be adventage).
Excellent interpersonal, communication and presentation skill.
Able to work under pressure and meet target/deadline.
Strong leadership, teamwork skill and hard working.
High responsibility, detail oriented, problem-solving & good negotiation skills.
Strong command of written and spoken in English.
Computer literacy (MS Office).
Working day: Mon - Fri(08.30 AM. - 5.30PM.).
Welfare & Benefit:
Social Security.
Provident Fund.
Health insurance, accident insurance and life insurance (5 years Covering family).
Company Annual trip.
Annual party.
Uniform.
Annual leave (staring 8-15 days).
Fix bonus and Performance bonus.
Annual Salary Increment.
Annual Check-up.
Allowance on a particular occasion such as funeral, wedding, etc.



Experience:
No experience required
Skills:
Project Management, English
To contact with clients, manage day-to-day client relationships.
To give guidance to account executive and report to supervisor.
Experience in online plans based on client's briefs as well as handle campaign management and execution.
To be a key person coordinating with client and internal team, strong project management and implementation.
To act as a partner with clients to develop goals and digital campaign strategies.
Minimum Bachelor degree in Marketing or any related fields.
0-2 years working experience of account servicing.
Good command in English.
Positive attitude, hardworking, and challenge lover.
Comfortable with working as part of the team.
Appreciate creativity.



Experience:
No experience required
Get requirement from all business stakeholders and create the solution to solve problem and improve business process by using IT systems.
Analyze and design business model, system flow, integration flow, business logic, scenario case or UX/UI.
Compare vendor, hardware and software to make vendor selection.
Create scenario test case and testing including unit test, integration test, performance test and business test.
Create document testing and training materials for users.
Migrate data and implement IT system.



Experience:
No experience required
Skills:
Contracts, Good Communication Skills, Microsoft Office, English
We are looking for Legal Secretary to undertake a variety of administrative, clerical, and secretarial tasks. You will be assigned to work under supervision of 3 - 4 lawyers to support them in their works including: preparing correspondence; typing, formatting and proof reading legal-related documents; researching legal works; filing and managing correspondence/ documents in our system and folders; managing calendars and meeting, etc.
Fresh graduates are welcome to apply.
Perform overall administrative, clerical, and secretarial tasks e.g. preparing quality documents / correspondence, arranging appointments and trips, screening visitors, mails and calls before transferring to supervisor (s), recording messages, organizing supervisor's work area, and performing secretarial duties in the absence of other secretaries.
Perform basic research for supervisor / lawyers and coordinate with the library team and other operational staff to handle necessary work as required.
Maintain good healthy relationships with internal and external parties e.g. colleagues, clients, supplier, etc.
Bachelor's degree in any fields.
Good communications skill in Thai and English. TOEIC score should not be less than 650.
Very Proficient in Microsoft Office Programs i.e. Outlook, PowerPoint, Word (especially Document Formatting, Track Changes, Table of Content, Cross Referencing, Footnotes and Endnotes) and good at typing skill.
Previous admin/ secretary experience in a law firm is an advantage.
Ability to work collaboratively across functions, but also to work independently.
Excellent service mind, high responsibility, attention to details, highly organized with good planning skill, flexible and adaptive, ability to work under pressure and tight timeline in order to deliver work within set timeline, and eager to learn new tools/programs.
See all reviews for this company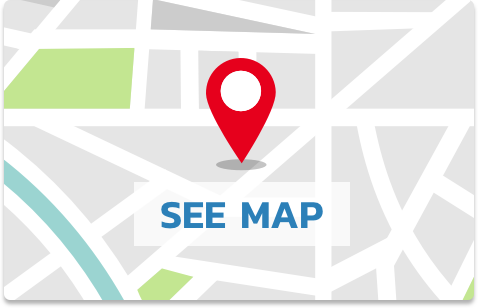 Bumrungrad Hospital PCL
33 Sukhumvit Soi 3, Wattana Khlong Toei Nuea, Watthana, Bangkok
Benefits
Five-day work week
Company uniform
Provident fund
Life Insurance
Corporate Social Responsibility Initiatives
Maternity leave
Health Insurance
Professional development
Job training
Performance bonus
Gym membership
Annual bonus
English lessons
Accident Insurance
Employee discount
Social Security