Company overview
Industry:
Banking & Finance
Website:
www.meetseeconsult.com
ศรี ที่ปรึกษา เราคือ one-stop-shop สำหรับทุกความต้องการด้านการเงินของคุณ เพราะเวลาของคุณมีค่ากว่าการต้องรวบรวมข้อมูลสินค้าการเงินและกฏหมายต่างๆที่เปลี่ยนแปลงตลอดเวลา ความเชี่ยวชาญของเราสามารถช่วยคุณให้ประสบความสำเร็จทางการเงินตามที่คุณต้องการได้ โดยการทำงานในลักษณะเดียวกับสถาปนิก บ้านหรือแผนที่คุณได ... Read more
Why join us: SEE CONSULTING Solutions to the Best Option การประสบความสำเร็จทางการเงินเป็นเรื่องที่ใช้เวลาและความมุ่งมั่น เราจะเป็นเพื่อนที่คอยให้มุมมองซึ่งคุณอาจไม่เคยนึกถึง ตั้งแต่การเก็บออม ลงทุน บริหารหนี้สิน บริหารภาษี บริหารความเสี่ยง ไปจนถึงการส่งต่อทรัพย์สิน โดยยึดหลักความถูกต้องตามจรรยาบรรณ ทุกสิ่งที่คุ ... Read more
There are no jobs for this company. Below are the jobs that you might be interested in.
Upload your resume.
Get found by the Employers.

฿15,000 - ฿25,000, negotiable, commission paid with salary


Experience:
1 year required
Salary:
฿15,000 - ฿25,000, negotiable, commission paid with salary
สินค้าที่ดูแล: I-Robot, Style-Pro, Ible, IQair.
o กิจกรรมสต็อกคงคลัง.
ตรวจสอบและบันทึกข้อมูลการรับ และการจ่ายสินค้าที่คลังวิภาวดี พร้อมจัดทำงานรายเพื่อแจ้งแก่หน่วยงานที่เกี่ยวข้องได้รับทราบ.
วางแผนการตรวจนับสต็อคประจำเดือนที่คลังวิภาวดี พร้อมจัดทำงานรายเพื่อแจ้งแก่หน่วยงานที่เกี่ยวข้องได้รับทราบ.
วางแผนการเบิกสินค้า หรือการจัดเก็บสินค้าให้เพียงพอกับความต้องการของหน้าร้าน และฝ่ายบริการ และจัดทำรายงานสรุป.
ตรวจสอบและบันทึกข้อมูลการเคลื่อนไหวของสินค้าในระบบบัญชี และระบบออนไลน์.
ตรวจสอบความถูกต้อง และความเป็นระเบียบเรียบร้อยของพื้นที่จัดเก็บสินค้าของหน้าร้าน และฝ่ายบริการ.
การตรวจสอบวัสดุอุปกรณ์ และสินค้าให้อยู่ในสภาพดีอยู่เสมอ.
การปรับปรุง หรือจัดเตรียมพื้นที่จัดเก็บสินค้าให้เหมาะสม และเพียงพอต่อความต้องการ.
อื่นๆ ที่ได้รับมอบหมาย.
o การประสานงาน.
ตรวจสอบความถูกต้องของข้อมูลการสั่งซื้อสินค้าออนไลน์จากฝ่ายขาย.
ตรวจสอบและบันทึกสถานะการจัดส่งสินค้าออนไลน์ และประสานกับฝ่ายขายทันทีที่ได้รับแจ้งความผิดปกติ เพื่อแก้ไขปัญหาได้อย่างรวดเร็ว.
การประสานงานกับเจ้าหน้าที่คลังสินค้าต่างๆ.
ชาย อายุตั้งแต่ 21-35 ปี.
จบการศึกษา ปวส.ขึ้นไป.
สามารถใช้โปรแกรม MS office ได้เป็นอย่างดี.
หากเคยมีประสบการณ์ด้านสต็อคสินค้า Gadgets หรือเครื่องใช้ไฟฟ้าจะพิจารณาเป็นพิเศษ.
สามารถทำงานภายใต้ความกดดันได้เป็นอย่างดี.

฿70,000 - ฿100,000, negotiable


Experience:
3 years required
Skills:
Project Management, Budgeting
Salary:
฿70,000 - ฿100,000, negotiable
Create and execute project work plans and revises as appropriate to meet changing needs and requirements.
Identifies resources needed and assigns individual responsibilities.
Manages day-to-day operational aspects of a project and scope.
Reviews deliverables prepared by team before passing to client.
Effectively applies our methodology and enforces project standards.
Prepares for engagement reviews and quality assurance procedures.
Minimizes our exposure and risk on project.
Ensures project documents are complete, current, and stored appropriately.
Tracks and reports team hours and expenses on a weekly basis.
Manages project budget.
Determines appropriate revenue recognition, ensures timely and accurate invoicing, and monitors receivables for project.
Follows up with clients, when necessary, regarding unpaid invoices.
Analyzes project profitability, revenue, margins, bill rates, and utilization.
Degree in Computer Science, Computer Engineer, Information Technology or IT related field.
Over 3-5 years of working experience in project management.
Good background and familiar with IT service industry. (Sector Banking, Government etc.).
Strong project management and planning skill.
Good command of English.



Experience:
No experience required
Skills:
Accounts Payable, Flowaccount
Report to: Senior Accounting Manager.
Department: Accounting Department.
Account Payable and Cash Disbursement Procedure (A/P), control all accounting functions of credit accounts to work on process and time.
Verify and approve staff reimburse and allowance such as transportation, travelling, accommodation, entertainment etc.
Submit monthly report, e.g. Expenses Detail, Entertainment Detail, outstanding A/P report, e-payment report etc.
Billing and check payments.
Female, Thai Nationality, Age not over 30 years old.
Bachelor Degree in Accounting.
3 months contract.
Good Accounting skills.
Good command of MS Office.
Workplace: Epson Office, Empire Tower Sathorn.
Working Hour: 8:30 - 17.30 (Mon - Fri).

฿18,000 - ฿20,000, negotiable, commission paid with salary


Experience:
1 year required
Skills:
Customer Relationship Management (CRM), Recruitment, Service-Minded, Sales, Thai, English
Salary:
฿18,000 - ฿20,000, negotiable, commission paid with salary
Summary.
The account executive is responsible for searching, establishing and maintainingbusiness relationships with corporate clients. This role also includes database reports and management, organizing and scheduling customized classes and teachers as well aseventplanning both telephone and face-to-face contact with potential clients.
Establish and maintain client relationships to meet sales goals.
Select appropriate part-time teachers to accommodate the needs of the clients.
Organize and schedule Thai classes requested by the clients.
Facilitate the flow between clients and part-time teachers to ensure smooth lessons throughout the course.
Attend network events to expand the exposure to new potential clients.
Maintain good relationships with part-time teachers.
Recruit new part-time teachers.
Create an effective database for both clients and teachers.



Experience:
2 years required
Skills:
Computer Graphics, Adobe Photoshop, Final Cut Pro, English
Develop and maintain a standard of visual quality in accordance with brand identity & guideline(both retail and F&B business).
Manage to light to the product material, restaurant atmosphere, and other requirements.
Responsible for photo-video selecting, editing and retouching process.
Develop ideas and produce content for social media purposes (photos, short videos, GIFs, stop motions, etc.).
Work closely with the team to create images of the product for use in advertising, menus, and social media.
Research and understand our brand concept (pre-production research ex. Photo reference, mood & tone).
Provide a detailed content shooting calendar and schedule.
Ensure the project is delivered and completed on time.
Minimum of 2year experience as a professional photographer and videographer.
Editing skills (Lightroom, Photoshop, Adobe PS, AI, Premiere Pro or Final Cut Pro).
Interest in marketing and social media strategies.
Knowledge of photography/videography production process.
Monitors the latest trends in social media, including advertising formats, contents, trends.
Ability to work in teams and under pressure.
Be responsive and respect deadlines.
Always push your creativity and be innovative!.



Experience:
No experience required
Skills:
Human Resource Management, Recruitment, English
Handling a full spectrum of Human Resources including recruitment, welfare and benefits management, performance management, learning and development, and employee relations.
Perform in the recruitment process and participate in interviewing and selecting candidates in the position of PC (Product Consultant) at all stores and other positions as required.
Design the training need survey and arrange the proper training to each department.
Monitors and improve the performance of training (In-House, Public) to ensure the employee will be developed to support the company growth.
Provide guideline, consultation for employees to ensure the HR good practice.
Develop and maintain HR data bases, software system, (Time attendance, leave, personnel data, etc).
Provide administration support, prepare required documents to employees.
Other duties as assigned.

฿25,000 - ฿35,000, negotiable


Experience:
1 year required
Skills:
Digital Marketing, SEO, English
Salary:
฿25,000 - ฿35,000, negotiable
Combining two exciting worlds of Human Capital and People Development Industry together with Digital Media, Digital Media Market is responsible for deliberating planning and goal setting of digital campaign, developing brand awareness and online reputation, managing content, managing SEO and generating of inbound traffic, and cultivating business leads and sales.
Digital Media Marketer is a highly motivated, creative with experience and a passion for connecting with existing and future customers by developing a deep-sense of customer needs and how to meet their demands. As well as, Digital Media Marketer has a direct influence to build a company brand awareness by providing contents that valued by our audiences.
Digital Media Marketer duties include:
Manage, create and publish relevant, original, high-quality content.
Create a regular publishing schedule.
Plan and strategize digital media strategy and execution through an integration of various social media channels such as Facebook, LinkedIn, Twitter, and others.
Promote content, corporate events, and company products and services through social advertising.
Other duties include: brand development, identify target customers, set-clear objectives, visual design and web development strategy, content strategy, promotion strategy, engagement strategy, conversation strategy, and measure and analyze to establish ROI.
Bachelor or Master degree in business management, marketing management is preferred.
Hand-on, flexible, and able to keep up with the recent trend of professional business marketing practices and campaign.
Strong analytical skills, both quantitative and qualitative.
Good personal skills and confident when dealing with senior executive.
Excellent organizational, interpersonal, verbal and written communication skills.
Intellectual curiosity, seeking opportunities to develop new skills.
Flexibility, adaptability and the ability to work under tight deadlines, changing client needs in the small but fast moving organization.
Superior organizational skills and excellent attention to detail.



Experience:
8 years required
Skills:
Property Management / Development, Management, English
Managing the overall operation of property management and facilities management.
Managing operations of commercial projects including monitoring OPEX & CAPEX, reinstatement and hand over of leasable areas, and rental collection.
Managing sale and marketing strategy.
Tenant Management.
Bachelor or Master in any field.
At least 10 years experiences in officer or retail management.
Good Command of English.
Good characters.
Problem Solving and strategic planner.



Experience:
3 years required
Skills:
.NET, C#, Java, Javascript
202 CDG House, Chongnonsee, Yannawa, Bangkok 10120 CDG GROUP (0) 2 678 0200 Ext.2875 (Tanitar).
Develop program with.NET or Java Technology.
Use OOP concepts and UML diagrams based on company standards.
Build and deploy application.
Work mostly independently within task guidelines established by management.
Perform work based on defined process and provide feedback on process improvements as appropriate.
Co-operate with team leader in estimation effort, developing plan/schedule and performing tasks according to the plan.
Bachelor degree in Computer Engineering, Computer Science, IT or related field.
Experience 3 years in programming with C#.Net or JAVA or JavaScript or HTML.
Excellent problem solving and analytical skill.



Experience:
2 years required
Skills:
Accounts Payable, Accounts Receivable, Taxation, English
We are hiring Senior Accountant with at least 1-2 years working experience.
To mainly handle the accounting, AP, AR, amd taxation.
Handle to accounting monthly close.
Prepare, collate and translate accounts payable (AP) documentation including all payments to suppliers and staff.
Send out accounts receivable (AR) documentation including invoice and receipt.
Perform monthly calculation and prepare WHT, VAT, reconciliation.
Prepare tax return such as PND. 3, 53, 54, 36.
Financial Statement Closing Process will be great advantage but not necessary.
Manage all account reconciliations and resolve accounting discrepancies.
Other tasks as assigned.
Bachelor's Degree in Accounting.
At least 2 - 5 years working in Accounting or Audit firm.
Strong background in Accounting Standard, understand in all accounting process.
Proficiency in English communication is advantage.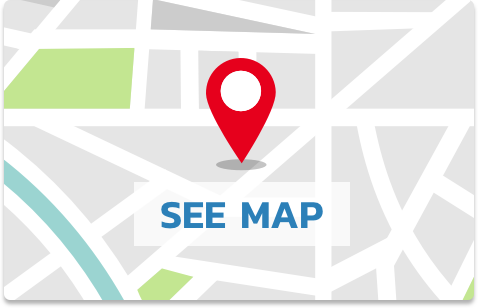 SEE CONSULTING Co., Ltd.
302 ถนนสีลม บางรัก กรุงเทพ 10500
Benefits
Professional development
Learning & Development Opportunities