เกี่ยวกับบริษัท
เว็บไซต์:
www.skykickarena.com
SKYKICK ARENA สนามฟุตบอลลอยฟ้าใจกลางเมือง เป็นผู้นำทางด้านสนามกีฬาหญ้าเทียม ให้เช่าสนาม จัดแข่งขัน สอบฟุตบอล และ บริการรับจัด event งานกีฬาสี งานเลี้ยงสังสรรค์ และบริการต่างๆอ่านต่อ
ไม่มีตำแหน่งงานสำหรับบริษัทนี้ ต่อไปนี้เป็นตำแหน่งงานที่คุณอาจจะสนใจ
อัพโหลดเรซูเม่ของคุณ
เพื่อรับการติดต่อจากบริษัทมากมาย



ทักษะ:
Excel, Microsoft Office
Key Responsibilities:
Review and prepare bank reconcile.
Review and prepare sales report reconcile.
Monitor vendor master.
Verify correctness and completeness of revenue and sales report.
Prepare adjustment about accounting.
Bachelors degree in accounting, or related field.
1 - 3 years experience in accounting or revenue accounting.
Able to work well as a team.
Good level of Microsoft Excel is required.
High level of independance, self confidence and responsibility.
Thai National only, with good command of spoken and writen English.
What we offer:
Laptop.
Unlimited foodpanda vouchers.
Flexible working hours.
Types of leave: birthday, bereavement, personal, business, paternity, maternity.
Medial insurance and yearly health check.
Free gym membership.
eLearning platform.
Free office massages, food and drinks every Friday.



ทักษะ:
Pleasant Personality, Work Well Under Pressure, Good Communication Skills, English
เงินเดือน:
สามารถต่อรองได้
Commitment to excellence is part of UPS's wining philosophy. It's no surprise then that UPS has been rated the "World 's Most Admired" mail, package and the freight delivery company in a Fortune magazine survey for the fourth consecutive year, So, if you share the same commitment to excellence, come join UPS - the world's largest package and document Delivery Company.
Assisting visitors, customers, job applicants on arrival at the reception desk.
Answer all incoming calls and handle caller s inquiries whenever possible.
Perform administrative task relating to internal communication (e.g. updating of extension/management telephone list, distribution of newsletter/magazine, etc.).
Schedule meeting rooms, ensure reception area, meeting rooms and conference equipment are organized and well prepared.
Manage Messengers and Maids in all facilities.
Coordinate with Building Administrator for building and maintenance service.
Perform adhoc duties such as sort and distribute daily mail, faxes, and name card ordering.
To process and follow-up on booking flight and hotel accommodation for Managing Director.
Provide assistant for Managing Director such as coordinating for Driver, special event and etc.
Issuing/follow up and check time attendance record/award, summary of days.
Handle documentations such as purchase order and vendors negotiation.
Maintain office security by following safety procedures and controlling access via the reception desk (monitor logbook, issue visitor badges).
Bachelor Degree of Business Administration or related.
At least 1 years relevant experience in Receptionist or Administration.
Good Command of English (TOEIC 550 is advantage) and computer literate.
Able to work under minimum supervision.
Good communication skill and professional appearance.



ทักษะ:
Accounts Payable, Accounts Receivable, Taxation
Overall Accounting function including AP, AR, GL, Tax, Vat, WHT, monthly and yearly closing with detail support, bank reconciliation, coordinate with external audit, etc.
Obtain and maintain a thorough understanding of the financial reporting and general ledger structure.
Ensure an accurate and timely monthly closing and performance reports.
Prepare consolidation financial report.
Prepare budget of the group under instruction from management.
Female and Male aged 35-47 years old.
Bachelor s Degree or higher in Accounting with at least 5 years experience in managerial level to manage in the overall accounting function.
Experience from commodities trading background is a plus.
Leadership and communication skills essential - must be comfortable exchanging ideas with groups.
Good analytical and resulted oriented.
Good coordination skills that enable to gain collaboration from all relevant departments.
Familiarity with MicrosoftDynamics AXis very advantage.



ประสบการณ์:
ไม่จำเป็นต้องมีประสบการณ์ทำงาน
ทักษะ:
.NET, Agile Development, Angular.js, Android, ASP.NET, C, Big Data, C++, C#, Cloud Computing, CompTIA Security+, Database Development, DevOps, Embedded Software, ETL, Full Stack, Hadoop, Hibernate, HTML5, iOS, Java, J2EE, Javascript, jQuery / Prototype, Linux, Microsoft Azure, MVC, node.js, Network Infrastructure, MySQL, OpenStack, Power BI, Python, R, Red Hat, React.js, ScrumMaster (CSM), Software Architecture, Software Development, Software Testing, Spring Framework, Tableau, Wordpress, English
เงินเดือน:
สามารถต่อรองได้
เลือกตำแหน่งงานที่ใช่ กับเทคโนโลยีที่ชอบกันได้ภายในงาน.
G-Able Career day 2019 !!!!
ร่วมชม Booth แสดงผลงานที่กำลัง Trendy สุดๆ ในปี 2020
และร่วมแลกเปลี่ยนประสบการณ์กับเหล่า GURU ผู้มากความสามารถจาก G-Able.
มาร่วมเป็นก้าวสำคัญในการเป็นผู้พัฒนาเทคโนโลยีของประเทศกับเราได้.
ในวันเสาร์ที่ 29 มิถุนายน 2019 เวลา 9:00น.- 16:30น.
ที่ Spaces @empire tower (BTS ช่องนนทรี) - ชั้น M
กดสมัครงานผ่านทาง Work Venture ได้เลย!.
Solution และตำแหน่งที่เปิดรับภายในงาน.
Agile DevOps Solution.
Scrum Master.
Product Owner.
Full stack Developer.
Tester.
DevOps engineer.
UX/UI.
Cloud Solution.
Security Operation.
Cloud Operation.
Cloud Architect.
Cloud Engineer.
Cloud Developer.
DevOps Engineer.
DevOps Senior Engineer.
Cyber Security.
Senior Security Engineer.
Security Engineer.
System Engineer.
Data Analytic and AI.
Senior Business Intelligence Consultant.
Business Intelligence Consultant.
Senior Data Scientist.
Data Scientist.
Senior Business Intelligence Developer.
Business Intelligence Developer.
Data Center Transformation.
Network Engineer.
Senior Solution Architect.
Senior Solution Architect.
Technical Support Engineer.
Solution Implementor.
Senior Solution Implementor.
Digital Platform.
Senior Data and Analytics Engineer.
Data and Analytics Engineer.
Applications and Services Developer.
Mobile Application Developer.
Frontend Web Developer.
Embedded (Firmware) Engineer.
Hardware Embedded Engineer.
G-Templar Data Analyst.
Data Engineer.
Senior Data Engineer.
Full-stack developer.
Documentation Specialist.
Other Solution from G-Able.
Senior Solution Architect.
Senior Data and Analytics Engineer.
Data and Analytics Engineer.
Applications and Services Developer.
Mobile Application Developer.
Frontend Web Developer.
Embedded (Firmware) Engineer.
Hardware Embedded Engineer.
สอบถามเพิ่มเติม Inbox.
Facebook: G-Able Career.
Tel. 027819000.



ทักษะ:
Database Development, Software Development
เงินเดือน:
สามารถต่อรองได้
Your job.
Manage IT projects, from design, development to deployment and follow up on effectiveness of deployed IT Services.
Act as liaison between internal users, developers and/ or external Implementers.
Develop system requirements, project plans, and all related documents (including system requirement documents, functional specification documents, data dictionary, testing documents, user manuals and sign-off documents) of IT projects under his or her responsibility.
Review and analyze an organization's business processes and users' needs to identify opportunities for process improvement.
Manage and control user expectation and project/ task scope.
Map, configure, test and deploy IT solutions as assigned.
Provide proactive support for deployed solutions.
Develop and/ or deploy templates, forms, and reports with integration to use in each project.
Having to work on some weekends.
Your qualifications.
Male/ female, age between 32-38 years.
Bachelor or higher in MIS, Computer Science or IT related fields.
A deep understanding of database design and data modeling principals.
Strong demonstrated experience with at least one relational database system (Oracle, MS SQL, MySQL, PostgreSQL) with good knowledge of SQL.
Strong demonstrated experience in developing software products in a disciplined team and within disciplined software development approaches, including test-driven development, re-factoring, and object-oriented analysis/design.
Minimum of 5 years of practical experience working in the deployment of core business applications, ex. HR, ERP or CRM.
Ability to multi-task and work independently in a fast-paced environment.
Be able to apply Quality Assurance concept.
Strong problem-solving skills with the ability to balance solutions with time, cost and human factors.
Excellent in communication and presentation skills.
Good command of spoken and written English.
If it sounds like you, don't hesitateto apply!.

฿26,860 - ฿35,810, มีค่าคอมมิชชั่น


ประสบการณ์:
ไม่จำเป็นต้องมีประสบการณ์ทำงาน
ทักษะ:
Telesales, Sales, English, Thai
เงินเดือน:
฿26,860 - ฿35,810, มีค่าคอมมิชชั่น
We are seeking a dynamic and self-motivated Inside Sales/Telesales Executive to join our Tele-sales team. This exciting opportunity offers the ability to maintain, develop relationships with key customers and manage the promotion and strategic sales. You will be responsible for discovering and pursuing new sales prospects via sales calls and maintaining customer satisfaction.
Do you have a strong sales background and demonstrated sales success? If so, this may be the opportunity for you.
Utilizes sales tools and marketing resources to research customer businesses, past customer contact and product specifics to identify subsidiary opportunities.
Conducts sales calls/cold calls to identify new sales opportunities with potential Small to Medium-sized Enterprise accounts to identify customer business needs, introduce additional products and services and to retain current business.
Generates and qualifies sales lead opportunities within assigned territory through cold calling by positioning UPS products/services that is catered to support customer's business.
Manages, tracks and follow up closely with potential leads to ensure continuity which eventually leading to closure of business.
Develops complex sales strategies encompassing customers' supply chain and comprehensive pricing strategies that incorporate UPS's broad range of solutions.
Conducts face-to-face meeting with prospective customers as and when required.
Coordinates cross-functional support on service and billing issues for assigned accounts.
Maintains up-to-date knowledge of UPS products and services and well aware of competitors' strategies and capabilities to position UPS product advantageously.
Handles assigned portfolio of accounts with Average Monthly Revenue of less than US $1,000 or equivalent.
Possess a Bachelor's Degree in Logistics and Transportations / Marketing / Business or equivalent.
1 year of relevant sales experience in similar capacity or any service industries; prior experience and knowledge in selling Express or Freight Forwarding products/services will be advantageous.
Fresh graduates with the ability to demonstrate innovative and creative selling skills may be considered.
Excellent interpersonal skills with the ability to communicate effectively and able to work well with people at all levels.
Customer oriented, passionate, sales driven and highly motivated with the ability to understand customers' perspective and think win-win.
Proficient in MS Office applications ie. MS Word, MS Excel, MS Powerpoint.



ทักษะ:
Sales, Property Management / Development, English
เงินเดือน:
สามารถต่อรองได้
สังกัดบริษัท ฟอร์เวิร์ด ซิสเต็ม จำกัด ดูรายละเอียดบริษัทได้ที่ http://www.forwardsystem.co.th.
ขายสินค้าต่างๆของบริษัท.
ขยายฐานลูกค้าของบริษัท.
สร้างความสัมพันธ์ที่ดีกับลูกค้า.
จบการศึกษาระดับ ปวส. หรือปริญญาตรี.
มีประสบการณ์ขายระบบต่างๆในอาคาร เช่นระบบ Access Control, Building Automation System (BAS), Car Park, Fire Alarm, Turnstile, CCTV หรือ IT Solution.
เคยเสนอขายหรือติดต่อประสานงานกับผู้รับเหมา บริษัทที่ปรึกษา บริษัทออกแบบ หรือผู้พัฒนาอสังหาริมทรัพย์.

฿66,720 - ฿88,950, มีค่าคอมมิชชั่น


ทักษะ:
Sales, Management, Customer Relationship Management (CRM), English, Thai
เงินเดือน:
฿66,720 - ฿88,950, มีค่าคอมมิชชั่น
Summary.
The Inside Sales Supervisor manages and develops Inside Sales Representatives and the Inside Sales Lead Representative to increase sales opportunities, customer relations, volume, and revenue. This position is responsible for meeting both customer shipping needs and business plan results. He/She manages sales performance, resolves service issues, coaches Inside Sales Representatives, acts as a liaison with other UPS functions, directs Inside Sales Lead Representative, and oversees Inside Sales Representatives in establishing pricing and compliance. This position supervises National Inside Sales Representatives, Non-National Inside Sales Representatives, and Inside Sales Lead Representatives and other lead representatives within the department..
Supports Business Plan Goals.
Reviews Total Enterprise Account Management System (TEAMS) data trends (e.g., biggest gaining accounts, declining accounts, etc.) in business segment to advise Inside Sales Representatives on ways to maintain and grow the business.
Reviews business plan goals to develop strategies for achieving those goals.
Assists Inside Sales Representatives in meeting business plan goals by coaching them on how to use sales tools (i.e., the funnel) to develop appropriate strategies that maximize account potential.
Tracks results in TEAMS on an on-going basis and modifies plans to ensure sales goals are achieved.
Acts as a liaison between Inside Sales and other UPS departments (e.g., Marketing, field sales, etc.) to obtain knowledge and resources for Inside Sales Representatives.
Supervises and Develops Others.
Determines employees training needs to produce continuous development plans.
Provides on-going feedback and support to improve performance.
Conducts performance evaluations in a consistent, fair, and objective manner to encourage continuous performance improvement.
Holds others accountable to established performance levels to achieve individual and group goals.
Resolves individual and group performance issues in accordance with UPS s policies and procedures in a timely manner to motivate and foster teamwork.
Manages Inside Sales Representatives' Performance.
Listens to representatives customer calls to evaluate training needs.
Instructs Inside Sales Representatives how to get customers to use available service channels to ensure that customer questions and issues are promptly resolved and to minimize the amount of time spent on service-related issues.
Generates and distributes reports on business plan results and sales statistics (e.g., talk time, calls per hour, etc.) to Inside Sales Representatives so they are able to monitor their own performance.
Uses performance against business plan results, customer feedback, call monitoring, and performance on other sales statistics (e.g., talk time, calls per hour, etc.) to identify examples of outstanding performance and areas needing improvement.
Discusses performance with Inside Sales Representatives and provides individual and group recognition for outstanding achievement to reinforce performance excellence.
Works with Inside Sales Representatives to develop action plans that ensure the achievement of business objectives.
Initiates disciplinary action when Inside Sales Representatives are not following UPS s policies and procedures to ensure compliance.
Identifies and removes barriers hindering Inside Sales Representatives to improve performance.
Manages Inside Sales Lead Representatives' Performance.
Instructs Inside Sales Lead Representative on the knowledge, skills, and abilities needed to improve Inside Sales Representatives sales skills.
Seeks information on Inside Sales Lead Representatives' teaching ability and utility to gauge the Lead s effectiveness.
Provides Inside Sales Lead Representative with feedback on his/her teaching and coaching of representatives to improve Lead s performance.
Works with Inside Sales Lead Representative to ensure that representatives are following policies and procedures.
Initiates appropriate disciplinary actions when representatives under perform to support the business.
Monitors Strategy of Pricing and Contract Compliance.
Reviews Inside Sales Representatives customer contracts to ensure favorable pricing strategies that maximize the business opportunity.
Assists Inside Sales Representatives to ensure they negotiate mutually beneficial contracts and develop appropriate call strategies on complex agreements.
Holds Inside Sales Representatives accountable for managing non-compliant accounts to ensure customers are upholding their contractual agreements.
Communicates Comparative Shipping Products and Services.
Maintains up-to-date knowledge of UPS s products and services to provide accurate information to Inside Sales Representatives when responding to Inside Sales Representatives questions, dissatisfied customer questions, or providing on-the-job training.
Communicates competitor strategies, capabilities, and pricing patterns to Inside Sales Representatives to teach them how to successfully position UPS s products and services.
Examines customer buying trends to identify competitor trends (e.g., changes in competitor strategies, capabilities, pricing patterns, etc.) and to communicate this information to upper management.
Audits Closed Leads.
Accesses the Sales Lead Incentive Management (SLIM) system to research closed leads.
Reviews reasons given for closing SLIM leads to make sure they adhere to policies and procedures.
Instructs Inside Sales Leads to have their representatives reopen and then properly close SLIM leads that were initially closed improperly to maintain adherence to SLIM guidelines.
Possess a Bachelor s Degree in Logistics and Transportations / Marketing / Business or equivalent.
Minimum 5 years of relevant experience in similar capacity.
At least 2 years of successful people management experience in managing Sales, Customer Service/Relations team.
Positive, detailed, results oriented and possess excellent leadership skill to be able to lead a team.
Mature, professional, confident, customer-oriented, passionate, sales driven and highly motivated with the ability to work in a fast paced environment.
Ability to prioritize and handle multiple tasks at any given time.
Team player with excellent interpersonal skills to interact with all levels of stakeholders which includes communicating with the top management.
Possesses excellent verbal and written English communication skills.
Require demonstrated skills in MS Office Programs (MS Word, MS Excel, MS Powerpoint).



ทักษะ:
Accounts Payable, Accounts Receivable, Taxation, English
เงินเดือน:
สามารถต่อรองได้
Plan B Media is a leading media company offering an extensive range of Out-of-Home media solutions with the most expansive footprint of all key strategic locations throughout Thailand and ASEAN countries that effectively cater to different customer needs and reach all target audiences.
We are hiring a Senior Accountant with at least 3 years of working experience. To mainly handle accounting, AP, AR, and taxation.
Handle to accounting monthly close.
Prepare, collate and translate accounts payable (AP) documentation including all payments to suppliers and staff.
Send out accounts receivable (AR) documentation including invoice and receipt.
Perform monthly calculation and prepare WHT, VAT, reconciliation.
Prepare tax return such as PND. 3, 53, 54, 36.
Financial Statement Closing Process will be a great advantage but not necessary.
Manage all account reconciliations and resolve accounting discrepancies.
Other tasks as assigned.
Bachelor's Degree in Accounting.
At least 3 - 5 years working in Accounting or Audit firm.
Strong background in Accounting Standard, understand in all accounting processes.
Proficiency in English communication is advantage.



ทักษะ:
Corporate Law, Contracts, Microsoft Office, English
เงินเดือน:
สามารถต่อรองได้
Drafting and reviewing commercial contracts in both Thai and English.
Negotiating legal terms, conditions of contracts and any other legal documentation, and advising on new business ventures and transaction matters.
Advise on legal issues/ risks and provide legal support to business teams.
Acquiring knowledge of local laws for targeted countries for investment in order to facilitate overseas transactions and ensure legal compliance for investment projects.
Ensure that external advice to the business is accurate, timely and communicated appropriately.
Coordinating with all internal departments, government authorities and external counsels in Thailand and overseas.
Male or Female, age over 25 years old.
Bachelor's Degree or higher in Law.
Contract drafting skill is required.
Possess a lawyer license while a barrister at law qualification is desirable but not essential.
Strong Thai and English proficiency skills, both verbal and written; should have ability to communicate legal issues/advice in a clear and concise manner.
Computer literate and familiar with MS Word, Excel and Powerpoint applications.
At least 5 to 10 years of experience in corporate legal work at law firm and/or legal division.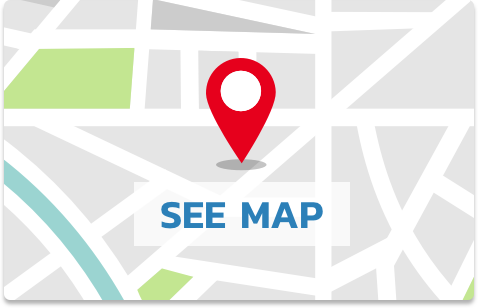 สนามฟุตบอลหญ้าเทียม Skykick Arena
Skykick Arena
สวัสดิการ
การพัฒนาเพื่อความเป็นมืออาชีพ
ตำแหน่งงานว่างที่คุณน่าจะสนใจ