เกี่ยวกับบริษัท
ประเภทบริษัท:
ขนส่ง / ขนส่งสินค้า
Going the extra mile makes the world work better. Logistics isn't just systems, supply chains, and epic infrastructure. It's a diverse team of individuals who bring their passion to the mission of UPS every day, offering better ways to orchestrate everything from complex international distributio ... อ่านต่อ
ร่วมงานกับเรา: UPS has a working environment unlike any other in the world. Discover how we combine endless opportunities, innovation and rewards to create a truly unique career experience.อ่านต่อ
มี 5 ตำแหน่งงานสำหรับ ยูพีเอส



JOB SUMMARY:
The principle role of the Assistant Warehouse Manager is to oversee and assist in the execution of the daily processes related to inbound and outbound flow of goods at the Warehouse Operations. This includes but is not limited to coordinating activities between various functional departments in the facility, monitoring workloads, evaluating and setting operational priorities & planning.
To closely work with Warehouse Managers and the team where we ensure the adequate, accurate, reliable data and on time submission from all sourcing for Contractual KPIs reports.
Spearhead the workforce planning & job assignment & priority on a daily basis to align with workload efficiently.
Closely working with client on daily operations.
Monitor progress & performance measurement of day to day operational tasks (inbound/outbound processing, cycle counts, etc.).
Review & Revise standard operating procedure (SOP) in order to make effective operational flow & process.
Do operational analysis & process improvement to effectively minimize time and cost of our corresponding clients.
Coaching and consulting to the team leader and warehouse staff when needed.
Ensure that safety protocols/standard operating procedures are being followed.
Drive operations to meet KPI target.
Arrange weekly & monthly operational performance report & KPI on time, submitting to Warehouse manager.
Will be managing 3 areas of the operations: Row material WH, Finished Goods WH and In-Plant Operations.
Any further task as per Warehouse manager assigned.
Preferred Bachelor s Degree in Logistics Business or any equivalent.
Min of 5 years in supervisory level & related SCM/warehouse operations/Freight forwarding is advantageous.
Skills and Experience Desired:Excellent communication skills with team & party concerned.
Excellent communication and written in English skill is required.
Excellent Analytical Skills.
Proficiency in Microsoft Office applications, specifically in Excel and Power point is preferred.
Able to handle multiple conflicting priorities and capable managing of at least 50-100 people.
Self-Directed and able to work under pressure Environment.
Willing to work at Nakornratchsima province.

฿37,280 - ฿49,700, สามารถต่อรองได้, มีค่าคอมมิชชั่น


เงินเดือน:
฿37,280 - ฿49,700, สามารถต่อรองได้, มีค่าคอมมิชชั่น
Summary.
We are seeking a dynamic and self-motivated Business Development Executive to join our team. This exciting opportunity offers the ability to maintain, develop relationships with key customers and manage the promotion and strategic sales. You will be responsible for discovering and pursuing new sales prospects and maintaining customer satisfaction..
Do you have a strong sales background and demonstrated sales success? If so, this may be the opportunity for you..
Require to use sales tools and marketing resources to research customer businesses, past customer contact and product specifics to identify subsidiary opportunities.
Develop complex sales strategies encompassing customers supply chain and comprehensive pricing strategies that incorporate UPS s broad range of solutions.
Conducts face-to-face visits and sales calls to potential accounts to identify customer business needs, introduce additional products and services and to retain current business.
Responds to sales lead opportunities within assigned territory by positioning UPS products/services that is catered to support customer s business.
Manages existing accounts and responds to customers queries, complaints and questions in a timely, accurate manner and to provide appropriate solutions.
Coordinate cross-functional support to further penetrate opportunities for assigned accounts.
Maintain up-to-date knowledge of UPS products and services and well aware of competitors strategies and capabilities to position UPS product advantageously.
Review current contracts to ensure contractual compliance with stated terms and facilitate preparation of new contracts that meet customer s shipping needs.
Possess a Bachelor s Degree in Logistics and Transportations / Marketing / Business Administration or equivalent.
Minimum 1 year of relevant experience in similar capacity from Logistics industry. Prior experience and knowledge in dealing with Small Package or Freight Forwarding (Air Freight/Ocean Freight) products and services will be advantageous.
Require demonstrated skills in MS Office Programs (MS Word, MS Excel, MS Powerpoint).
Excellent interpersonal skills with the ability to communicate effectively and able to work well with people of all levels.
Customer oriented, passionate, sales drive and highly motivated with the ability to understand customers perspective and think win-win.
Candidate must possess own vehicle and comfortable to travel within Thailand as and when required for on-site client visits.



ทักษะ:
Business Statistics / Analysis, English, Thai
Job Summary
The Market Analysis and Customer Profitability Analyst directly supports district revenue and profit growth by focusing analysis and action in the three areas of Customer Profitability Management (CPM), Micro Market Analysis and Business Planning.
The CPM program requires the analyst to conduct prioritization analyses to:
Customer Profitability Management.
Identify customers that are highly profitable to the district or significantly below their planned contribution.
Monitors the revenue and profit from newly signed conversion and penetration customers on non-standard incentive structures to monitor their actual revenue and profit for a period of 6 months after the effective date of the pricing agreement.
Leads an investigation, supported by sales, finance and industrial engineering as needed, to determine root causes of each customer situation and facilitate the development of customer specific action plans.
The analyst then supports action plan implementation and tracks the results of each plan.
Micro Market Analysis.
Conducts micro market analysis utilizing standardized analytical approaches, data and tools to provide detailed insights to the segment marketing team for opportunity identification and targeting.
These insights will include, but not be limited to opportunity sizing by industry and geography, and UPS relative position within priority segments.
Business Planning.
In support of the Business Planning Process, the analyst provides detail on material changes impacting the district s revenue base (e.g., customers moving into our out of the district or key wins and losses) as well as periodic updates to the marketing team and BPU (Business Planning Unit).
The analyst is then responsible for understanding the revenue plan and communicating it to the marketing team, the district BPU and the sales team as they establish revenue goals for each sales person in accordance to the planning assumptions.
Conducts Customer Profitability Management.
Utilizes standardized information sources, tools and methods to prioritize customers.
Performs and documents root cause investigation of client characteristics versus plan to facilitate the development of action plans.
Investigates and documents account behavior to understand the nature of the UPS relationship relative to performance (e.g., economy, third-party billing, competitor is cherry picking, value UPS provides & identification of additional opportunities).
Leads the development of an account specific action plan utilizing the appropriate customer profitability management levers for each client situation to improve profitability.
Acts as a subject matter expert to sales personnel to support engagement with customers, particularly in modifications to action plans resulting from customer negotiations.
Conduct Micro Market Analysis.
Conducts detailed analysis of the district s current and potential revenue and profit within the industry or segment to inform the identification and targeting of opportunities.
Determines gaps in funnel relative to segment potential to identify and prioritize opportunities.
Geographically maps and quantifies pockets of industry concentration and economic growth potential to inform prioritization of opportunities.
Provides prioritized lead lists to focus efforts on selected opportunities.
Conduct Business Planning.
Identifies and tracks material events impacting the district s revenue planning base throughout the year and communicates to the corporate planning team to support the annual business planning process.
Acts as the point of contact for the District planning team to facilitate communication.
Develops detailed understanding of the business plan and its components to serve as a subject matter expert.
Develops final communication of the business plan for review with district marketing and BPU.
Supports sales operations as a subject matter expert, specifically as it relates to sales plan allocation to meet business plan objectives.
Performs Diagnostic Analysis, Monitors & Improves Opportunity ID.
Utilizes standardized reports to identify and track key performance indicators across customer profitability management program, micro-market analysis and the business plan.
Identifies gaps in plan performance to identify opportunities for improvement.
Monitors success of lead lists to inform appropriate adjustments to future lists.
Examines reports for improvement opportunities and communicates recommendations to manager for standardized report modification.
Degree/Masters in Finance or Marketing or equivalent.
2-3 years relevant experience.
Excellent interpersonal and communication skills at all levels.
Proficient in Microsoft Office Applications.
Good communication skills needed to communicate with people from all levels especially higher management.
Versatile with good analytical skills.



ประสบการณ์:
ไม่จำเป็นต้องมีประสบการณ์ทำงาน
ทักษะ:
Industrial Engineering, Civil Engineering
Job/Project Description.
Observe and identifies fair day s work assignment at Center operations and identifies the optimum drivers dispatch plan and area loop design, including productivity and cost improvement to assist the team.
Measures operations effectiveness at executing the operating daily plan, and identifies areas for improvement.
Evaluate Alternative Operating Plans and identify the best operating plan with maximize the utilization of the facility and people and best productivity.
Present best operating plan and expecting results to all managements for further executions.
Good communication skills (written and verabal in English).
Self-Disciplined, Proactive and Working independently to complete the projects and initiatives assigned timeline.
Coachable, fast learner and adaptable to new environments.
Passionate to work in processes improvement projects.



ประสบการณ์:
ไม่จำเป็นต้องมีประสบการณ์ทำงาน
ทักษะ:
Industrial Engineering, English
เงินเดือน:
สามารถต่อรองได้
Commitment to excellence is part of UPS's wining philosophy. It's no surprise then that UPS has been rated the "World 's Most Admired" mail, package and the freight delivery company in a Fortune magazine survey for the fourth consecutive year, So, if you share the same commitment to excellence, come join UPS - the world's largest package and document Delivery Company.
Maintain and validate work measurement to meet UPS standard.
Implement efficient and effective operating plans to sustain a long term business growth.
Effective communication across related functions.
Maintain Operation Excellence to the internal and external customers, Implement and execute projects that are in line with IE Department.
Provide proper working place environment for challenging, cooperative and high employee relation environment.
Maintain positive image and enhance the company reputation in term of good work place environment as world class organization.
Bachelor's degree in either Business Administration or Industrial Engineering or other related.
Experience in Package Handling/ Freight Forwarding/ ContractLogistics productivity/process improvement is a plus.
Experience in Building and Facilities Project is a plus.
Skills in Business planning and design.
Good negotiation skill.
Good command of English. Required minimum TOEIC 600.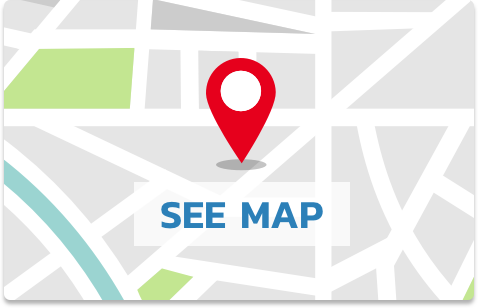 ยูพีเอส
16/1 Soi Sukhumvit 44/1 Sukhumvit Road (Head Office)
สวัสดิการ
การพัฒนาเพื่อความเป็นมืออาชีพ
ประกันสังคม
จ่ายค่าทำงานในวันหยุด
ประกันสุขภาพ
ประกันทันตกรรม
ประกันชีวิต
ฝึกอบรม
ประกันอุบัติเหตุ
โอกาสในการเรียนรู้และพัฒนา
โบนัสขึ้นอยู่กับผลประกอบการ
กองทุนบำเหน็จบำนาญ
โบนัสขึ้นอยู่กับผลงาน
ลาคลอด
จ่ายค่าทำงานล่วงเวลา
ตำแหน่งงานว่างที่คุณน่าจะสนใจ