เกี่ยวกับบริษัท
ประเภทบริษัท:
การบริหารทรัพยากรมนุษย์ / การสรรหาบุคลากร
We are Thailand's Leader in one stop HR service solutions PRTR is a Thai/British owned company established since 1990 We has grown from a permanent recruitment company into a fully integrated supplier of recruitment, outsourcing and HR services. From the welcoming smiles at the reception desk to t ... อ่านต่อ
ร่วมงานกับเรา: Thailand leader in HR one stop service solutions - ทุกเรื่อง HR จบได้ที่ PRTRอ่านต่อ
ไม่มีตำแหน่งงานสำหรับบริษัทนี้ ต่อไปนี้เป็นตำแหน่งงานที่คุณอาจจะสนใจ
อัพโหลดเรซูเม่ของคุณ
เพื่อรับการติดต่อจากบริษัทมากมาย



ทักษะ:
Branding, Digital Marketing, Event Planning, English
เงินเดือน:
สามารถต่อรองได้
Develop content strategy and plan for all communications under FA Thailand and Thai.
League including advertising, promotional activities and PR etc.
Work hand in hand with creative and digital agencies to bring to life communication strategy and plan.
Create and keep the team up to date on the yearly media plan Work closely with client service team to assist sponsors on planning and implementing IMC.
Oversee all communications are executed in accordance with the plan and objectives.
Work with FA Thailand, Thai league, sponsors and the marketing team to create stadium, pitch- side and all on-location visibility/activation inventory and to ensure all executions meet the requirements.
Create annual media budget and ensure all expenditures are respected and within the Authorized budget.
Assist the sales/client service team on the compilation of all on-ground activation reports to the sponsors.
Brand steward of all entities under FA Thailand, Thai League and sponsors.
Work together with the Business Development Manager to identify new value added Sponsorship assets.
Over 4-5 years of brand marketing/ activation or advertising agency experience.
Bachelor's degree or higher in any field.
Good command of English.
Strong computer skills: Microsoft Office- Word, Excel, PowerPoint.
Creative and inventive, with a great eye for detail and excellent foresight.
Good understanding of ATL, BTL and digital media.
Ability to deal with situations requiring the assessment of priorities under pressure.
Football enthusiast (optional).



ทักษะ:
Accounting, Microsoft Office
เงินเดือน:
สามารถต่อรองได้
ดูแลบัญชีด้านจ่ายทั้งระบบ.
จัดทำรายงานกระทบยอดทางบัญชี.
ควบคุมดูแล บัญชีเจ้าหนี้/ลูกหนี้.
สามารถปิดงบได้.
บันทึกข้อมูลลงโปรแกรม Navition จะพิจารณาเป็นพิเศษ.
จัดทำรายงานภาษีซื้อ-ภาษีขาย.
จัดทำภาษีหัก ณ ที่จ่าย ภงด. 3, 53, 1, 50, 51.
จัดทำบัญชี ภาษีอากร สรุปภาษีซื้อ-ขายประจำเดือน.
จัดทำใบแจ้งหนี้,ใบกำกับภาษี, ใบวางบิลและรับเช็ค.
จัดทำใบสำคัญรับ-จ่าย.
จัดทำภาษีเงินได้นิติบุคคลกลางปี, ภาษีเงินได้นิติบุคคลประจำปี.
เพศหญิง วุฒิการศึกษาปริญญาตรี หรือสูงกว่า.
อายุ 26 - 34 ปี.
มีประสบการณ์อย่างน้อย3 - 5 ปีขึ้นไป.
มีความสามารถด้านคอมพิวเตอร์ โดนเฉพาะโปรแกรม Excel และโปรแกรมบัญชี MAX5.
มีความละเอียดในการทำงาน มีความขยัน อดทน และรับผิดชอบต่อหน้าที่.
มีความสามารถแก้ไขและตัดสนใจปัญหาเฉพาะหน้าได้ดี.
มีความรู้ด้านภาษีอากร.
มีทักษะในการติดต่อประสานงาน.
มีความรู้ทางด้านวิชาชีพบัญชีและภาษี.
มีมารยาท วางตัวเหมาะสม มีความซื่อสัตย์และตรงต่อเวลา.



This work is critical to a fundamental transformation effort for the organization.
Your responsibilities are to.
Co-ordinate in business requirement capturing.
Estimate timeline for software development.
Create functional specification documents and data dictionary.
Develop software with the functionalities stated in requirement specification.
Perform a software unit test and facilitate in user acceptance test till the deployment of the system.
As a team member of software development project, you are needed to collaborate with other team members to achieve the plan as well as work individually to deliver solutions as assigned.
Contribute to create system requirement documents, testing documents, user manuals and sign-off documents.
Having to work on some weekends.
Male/ female, age between 26-36 years.
Bachelor Degree or Higher in Computer Science, Computer Engineering or other IT related fields.
At least 3-year experience in C#.NET and.NET MVC Framework.
Strong demonstrated experience with at least one relational database system (Oracle, MS SQL, MySQL, PostgreSQL) with good knowledge of SQL.
Experience with system to system interface (e.g. SOAP, REST, etc.).
Have an experience in new social media trends that will put company ahead of other competitors.
Experience in project-based environment would be preferable.
Able to work in a dynamic environment which requires greater flexibility and adaptability.
An ability to communicate effectively with internal customers and team members will be critical to your success.
Good command of spoken and written English.



ทักษะ:
Fast Learner, Good Communication Skills, Meet Deadlines, English
เงินเดือน:
สามารถต่อรองได้
Job Responsibilities.
Organizing and servicing Shareholders , Board of Directors and Committee s Meetingsincluding preparation and distribution of appropriate notices of Meetings, Minutes and all relevant documents.
Managing to ensure compliance under relevant laws and regulations.
Preparing documents/applications regarding corporate matters in connection with the Ministry of Commerce.
At least bachelor s degree in Law, Business Administration or related fields.
Minimum 3 years experience in company or corporate secretary.
Experience in listed company would be an advantage.
Good basic financial statement.
Attention to detail, good interpersonal communication and ability to work as a team member.
Fluent in English both of written and verbal (TOEIC at least 900) and good computer literacy.
Goal - oriented, Unity, Learning, Flexible.
Interested person, please submit your resume via the online system:https://careers.gulf.co.th/. or click"APPLY NOW".
All applications will be strictly confidential and will be kept for at least 1 year.Only shortlisted candidates will be notified.



ประสบการณ์:
ไม่จำเป็นต้องมีประสบการณ์ทำงาน
ทักษะ:
.NET, Agile Development, Angular.js, Android, ASP.NET, C, Big Data, C++, C#, Cloud Computing, CompTIA Security+, Database Development, DevOps, Embedded Software, ETL, Full Stack, Hadoop, Hibernate, HTML5, iOS, Java, J2EE, Javascript, jQuery / Prototype, Linux, Microsoft Azure, MVC, node.js, Network Infrastructure, MySQL, OpenStack, Power BI, Python, R, Red Hat, React.js, ScrumMaster (CSM), Software Architecture, Software Development, Software Testing, Spring Framework, Tableau, Wordpress, English
เงินเดือน:
สามารถต่อรองได้
G-Able Career.
Solution และตำแหน่งที่เปิดรับภายในงาน.
Agile DevOps Solution.
Scrum Master.
Product Owner.
Full stack Developer.
Tester.
DevOps engineer.
UX/UI.
Cloud Solution.
Security Operation.
Cloud Operation.
Cloud Architect.
Cloud Engineer.
Cloud Developer.
DevOps Engineer.
DevOps Senior Engineer.
Cyber Security.
Senior Security Engineer.
Security Engineer.
System Engineer.
Data Analytic and AI.
Senior Business Intelligence Consultant.
Business Intelligence Consultant.
Senior Data Scientist.
Data Scientist.
Senior Business Intelligence Developer.
Business Intelligence Developer.
Data Center Transformation.
Network Engineer.
Senior Solution Architect.
Senior Solution Architect.
Technical Support Engineer.
Solution Implementor.
Senior Solution Implementor.
Digital Platform.
Senior Data and Analytics Engineer.
Data and Analytics Engineer.
Applications and Services Developer.
Mobile Application Developer.
Frontend Web Developer.
Embedded (Firmware) Engineer.
Hardware Embedded Engineer.
G-Templar Data Analyst.
Data Engineer.
Senior Data Engineer.
Full-stack developer.
Documentation Specialist.
Other Solution from G-Able.
Senior Solution Architect.
Senior Data and Analytics Engineer.
Data and Analytics Engineer.
Applications and Services Developer.
Mobile Application Developer.
Frontend Web Developer.
Embedded (Firmware) Engineer.
Hardware Embedded Engineer.
สอบถามเพิ่มเติม Inbox.
Facebook: G-Able Career.
Tel. 027819000.



ประสบการณ์:
ไม่จำเป็นต้องมีประสบการณ์ทำงาน
ทักษะ:
Service-Minded, Good Communication Skills, Microsoft Office, English
THE BRITISH COUNCIL YLA PROGRAMME We are looking for apart-time who can work with us for more than 6 months.Workdays are fromThursday 4.00 PM - 8.00 PM and Saturday and Sunday 8.00 AM - 4.00 PM atChaengwattana, Srinakarin,Pinklao,Ladprao,Siam Square, and Chiang Mai Branch.
Come and gain experience in UK's international organisation for cultural relations and educational opportunities.
To coordinate the YLA.
Draft YLA Monthly Roster, match YLAs to teachers and arrange cover.
Assess YLA needs, participate in recruitment.
Before class each day, inform YLAs about events, activities, ad hoc matters, etc.
After class each day, give and receive feedback, inform about upcoming activities.
Ensure quality standards through YLA observations, performance management and arrange/deliver training.
Cover for YLAs in event of sickness, or as needed.
Improve engagement and communication between key stakeholders (parents, SCM, Academic team and YLAs).
To assist teaching staff both inside and outside the classroom:
Meet with teachers at the start of term to discuss the class routines, rules and behaviour management system. Assist with implementing these systems throughout the term.
Assist teachers with setting up and tidying the classroom and with wall displays of children s work.
Spend a few minutes with teachers discussing the class, activities and students before the lesson starts.
Assist with the production/preparation of resources and materials or help with administration tasks (when not required in the classroom).
Agree classroom role with each teacher before lessons begin and speak English in that role.
Play an active role and monitor learners and help create a supportive learning environment.
Help teachers to demonstrate classroom activities so that children understand what they have to do.
Motivate children to participate in classroom activities by demonstrating appropriate behaviour (e.g. singing, chanting, doing actions).
Monitor children during activities to make sure they are on task, and encourage and assist them where necessary, without doing the work for them.
Spend an appropriate amount of time with each student according to individual needs and those of the class as a whole.
Help the teacher deal with latecomers, hand out children s work and assist with checking and marking children s homework.
Get actively involved in group work to support, encourage and motivate children and set a good example.
Help children to communicate in English as much as possible through encouragement, praise and giving them the language they need to express themselves (e.g. if they say something in Thai, help them to say it in English).
Motivate children to tidy up at the end of the lesson to keep their bags organised and ensure the classroom and resources are ready for the next class.
Support children in keeping their notebooks and portfolios organised and up-to-date with the homework recorded in the homework diary.
Bring any sick children to the attention of the teacher so that appropriate action can be taken.
Make teachers aware of any relevant issues such as a child who has come to class unhappy, a child being teased by a classmate etc.
Contribute to the development, evaluation, and improvement of English language courses, materials and related services, through participating in meetings/focus groups and providing feedback to the Young Learners team.
To ensure parents and other caregivers are kept informed and high levels of customer satisfaction are maintained:
Build an appropriate rapport with YLs (positive but to remain authoritative E.g. not picking children up or other inappropriate behavior, speaking firmly -not shouting).
Ensure that all enquiries and messages conveyed by parents/guardians are always passed on to teachers as soon as possible.
Inform all stakeholders if a child is unwell and s/he is accompanied until the parent or caregiver arrives.
Be available &/ or support teachers to answer parent / caregivers questions before &/ or after class.
Forward all customer feedback to the SCM team on the day of receipt.
Parents and other caregivers non-teaching related queries are directed to SCM or Senior Teacher as appropriate.
Provide interpretation during consultations between teachers and parents / caregivers on request.
Assist in planning/delivery of Parent Orientation Days, Parent-teacher days and launch days.
Arrange appointments for meetings between BC teachers and parents after school as required.
Call parents/guardians of absent students within an agreed timeframe.
Call the parents/guardians of students regarding academic or behaviour issues reported by the teacher.
Give out notices/letters to students.
Support admin team with pre- and end-of-term preparation.
Share information about new initiatives and daily events and activities.
Actively engage students/parents about the advantages of attending clubs, activities & workshops.
Primary events are delivered to standards set by the Head of Young Learners and in accordance with corporate guidelines.
A record of attendance is kept for each event.
To maintain library and resources organize/improve system for lending books, especially during the yearly Reading Challenge:
Update stock & inventory records.
Assist children during library visits to help them choose books and ensure they follow the library rules.
Ensure children use the facility correctly and no damage is caused to materials.
Check quality of storybooks on a weekly basis and remove any poor-quality stock.
An undergraduate looking for a short time work experience.
Any field of study is acceptable.
Brilliant communication skills and customer empathy.
Self-motivated and passion to work.
Strong communication and interpersonal skills.
Love to work with children.
Good in English.
Thai nationality.
Salary
142 THB / per hour - Bangkok.
112 THB / per hour - Chiang Mai
Closing date for applications: 30 June 2019 (23:59 UK Time)
Only short-listed candidates will be contacted.



ทักษะ:
Database Development, Software Development
เงินเดือน:
สามารถต่อรองได้
Your job.
Manage IT projects, from design, development to deployment and follow up on effectiveness of deployed IT Services.
Act as liaison between internal users, developers and/ or external Implementers.
Develop system requirements, project plans, and all related documents (including system requirement documents, functional specification documents, data dictionary, testing documents, user manuals and sign-off documents) of IT projects under his or her responsibility.
Review and analyze an organization's business processes and users' needs to identify opportunities for process improvement.
Manage and control user expectation and project/ task scope.
Map, configure, test and deploy IT solutions as assigned.
Provide proactive support for deployed solutions.
Develop and/ or deploy templates, forms, and reports with integration to use in each project.
Having to work on some weekends.
Your qualifications.
Male/ female, age between 32-38 years.
Bachelor or higher in MIS, Computer Science or IT related fields.
A deep understanding of database design and data modeling principals.
Strong demonstrated experience with at least one relational database system (Oracle, MS SQL, MySQL, PostgreSQL) with good knowledge of SQL.
Strong demonstrated experience in developing software products in a disciplined team and within disciplined software development approaches, including test-driven development, re-factoring, and object-oriented analysis/design.
Minimum of 5 years of practical experience working in the deployment of core business applications, ex. HR, ERP or CRM.
Ability to multi-task and work independently in a fast-paced environment.
Be able to apply Quality Assurance concept.
Strong problem-solving skills with the ability to balance solutions with time, cost and human factors.
Excellent in communication and presentation skills.
Good command of spoken and written English.
If it sounds like you, don't hesitateto apply!.

฿26,860 - ฿35,810, มีค่าคอมมิชชั่น


ประสบการณ์:
ไม่จำเป็นต้องมีประสบการณ์ทำงาน
ทักษะ:
Telesales, Sales, English, Thai
เงินเดือน:
฿26,860 - ฿35,810, มีค่าคอมมิชชั่น
We are seeking a dynamic and self-motivated Inside Sales/Telesales Executive to join our Tele-sales team. This exciting opportunity offers the ability to maintain, develop relationships with key customers and manage the promotion and strategic sales. You will be responsible for discovering and pursuing new sales prospects via sales calls and maintaining customer satisfaction.
Do you have a strong sales background and demonstrated sales success? If so, this may be the opportunity for you.
Utilizes sales tools and marketing resources to research customer businesses, past customer contact and product specifics to identify subsidiary opportunities.
Conducts sales calls/cold calls to identify new sales opportunities with potential Small to Medium-sized Enterprise accounts to identify customer business needs, introduce additional products and services and to retain current business.
Generates and qualifies sales lead opportunities within assigned territory through cold calling by positioning UPS products/services that is catered to support customer's business.
Manages, tracks and follow up closely with potential leads to ensure continuity which eventually leading to closure of business.
Develops complex sales strategies encompassing customers' supply chain and comprehensive pricing strategies that incorporate UPS's broad range of solutions.
Conducts face-to-face meeting with prospective customers as and when required.
Coordinates cross-functional support on service and billing issues for assigned accounts.
Maintains up-to-date knowledge of UPS products and services and well aware of competitors' strategies and capabilities to position UPS product advantageously.
Handles assigned portfolio of accounts with Average Monthly Revenue of less than US $1,000 or equivalent.
Possess a Bachelor's Degree in Logistics and Transportations / Marketing / Business or equivalent.
1 year of relevant sales experience in similar capacity or any service industries; prior experience and knowledge in selling Express or Freight Forwarding products/services will be advantageous.
Fresh graduates with the ability to demonstrate innovative and creative selling skills may be considered.
Excellent interpersonal skills with the ability to communicate effectively and able to work well with people at all levels.
Customer oriented, passionate, sales driven and highly motivated with the ability to understand customers' perspective and think win-win.
Proficient in MS Office applications ie. MS Word, MS Excel, MS Powerpoint.

฿25,000 - ฿35,000, สามารถต่อรองได้


ทักษะ:
Digital Marketing, SEO, English
เงินเดือน:
฿25,000 - ฿35,000, สามารถต่อรองได้
Combining two exciting worlds of Human Capital and People Development Industry together with Digital Media, Digital Media Market is responsible for deliberating planning and goal setting of digital campaign, developing brand awareness and online reputation, managing content, managing SEO and generating of inbound traffic, and cultivating business leads and sales.
Digital Media Marketer is a highly motivated, creative with experience and a passion for connecting with existing and future customers by developing a deep-sense of customer needs and how to meet their demands. As well as, Digital Media Marketer has a direct influence to build a company brand awareness by providing contents that valued by our audiences.
Digital Media Marketer duties include:
Manage, create and publish relevant, original, high-quality content.
Create a regular publishing schedule.
Plan and strategize digital media strategy and execution through an integration of various social media channels such as Facebook, LinkedIn, Twitter, and others.
Promote content, corporate events, and company products and services through social advertising.
Other duties include: brand development, identify target customers, set-clear objectives, visual design and web development strategy, content strategy, promotion strategy, engagement strategy, conversation strategy, and measure and analyze to establish ROI.
Bachelor or Master degree in business management, marketing management is preferred.
Hand-on, flexible, and able to keep up with the recent trend of professional business marketing practices and campaign.
Strong analytical skills, both quantitative and qualitative.
Good personal skills and confident when dealing with senior executive.
Excellent organizational, interpersonal, verbal and written communication skills.
Intellectual curiosity, seeking opportunities to develop new skills.
Flexibility, adaptability and the ability to work under tight deadlines, changing client needs in the small but fast moving organization.
Superior organizational skills and excellent attention to detail.

฿20,000 - ฿30,000, สามารถต่อรองได้


ทักษะ:
Sales, Service-Minded, Good Communication Skills, English
เงินเดือน:
฿20,000 - ฿30,000, สามารถต่อรองได้
Type of Contract:Permanent
Location:ChaengwattanaOffice.
ABOUT THE DEPARTMENT/TEAM
British Council Thailand is one of the biggest in the British Council s global network with thousands of adult and young learner students studying with us.Our main office is based in Siam Square, Bangkok with locations spread out across the Bangkok metropolitan area and around Chiang Mai.
Our customers engage with us face-to-face, online, through email and via the phone.Our Sales & Customer Management team provides a high quality and efficient customer service experience to all new and existing customers across all British Council services.
WHAT YOU WILL BE DOING AND WHY
Working with both our students and with your internal colleagues at British Council, you will provide an exceptional level of customer service engaging with customers face-to-face, online and over the phone to make sure all our customers needs and requests are taken of. You will also provide support for all sales and marketing events to create awareness about the British Council.
WHAT IS INTERESTING ABOUT IT
You can take pride in the fact that you will be part of a team that enables the British Council to meet its objectives and gives all our customers an exceptional experience. You will also be able to join regular professional development, training and skills programmes to develop your experience and skills.
WHAT WE ARE LOOKING FOR
You will bring along at least 2 years experience in sales and customer management environment of education or services related field. You should be Fluent in both Thai and English.
03 % of Provident Fund contribution from the Employer (after completing a probation)
Medical Insurance and Corporate Medical Excess Claim
Enjoy 22 days of Annual leave
One month fixed Year-end bonus
Professional development opportunities
Eligible for sales incentive after passing probation
Work Schedule
The post holder will work 8.5 hours per day (including 1-hour lunch break) and a 5-day week on a shift system from Wednesday to Sunday.Our work makes a lasting difference by building more inclusive societies and supporting people s prospects.Together, we can do more. Interested applicants should read through the Role Profile and please apply via. https://tinyurl.com/THA-NT-2032e. Closing date for applications:18 July 2019 (23:59 UK Time). We offer an attractive benefits package. "Right to work in Thailand".
The British Council is committed to a policy of equal opportunities and welcomes applicants from all sections of the community.
The British Council is committed to the protection of all children and supports the principles of the UNCRC by taking all reasonable measures in our work to ensure a child safe environment. The British Council is committed to maintaining the confidentiality of personal information and undertakes not to divulge any of the applicants personal information to any third party without the prior consent of the applicant. Our privacy policy can be found athttp://www.britishcouncil.org/home-privacy-policy.htm. .
อ่านรีวิวทั้งหมดของบริษัทนี้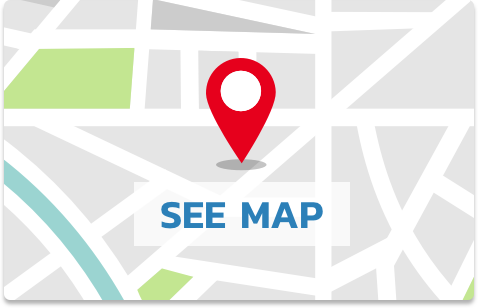 จัดหางาน พี.อาร์.แอนด์ บิสซิเนส แมเนจเม้นท์ จำกัด
2034/127 Ital-Thai Tower, 29th Floor, Room 2904/2 New Petchaburi Road, Bangkapi, Huaykwang, Bangkok 10320
สวัสดิการ
ทำงาน 5 วัน/สัปดาห์
ประกันสุขภาพ
ลาคลอด
โบนัสขึ้นอยู่กับผลงาน
โอกาสในการเรียนรู้และพัฒนา
ประกันสังคม
ตำแหน่งงานว่างที่คุณน่าจะสนใจ