Company overview
Withfluence, Inc. THE ASIA'S LEADING INFLUENCER MARKETING TECHNOLOGY COMPANY Help brands/agencies tap into the power of Asia's local influencers through proprietary next generation of technology and strategy services. About Withfluence Launched in 2016, Withfluence.com is the leading Asia's ... Read more
Why join us: Please join us with the available position below!Read more
There are no jobs for this company. Below are the jobs that you might be interested in.
Upload your resume.
Get found by the Employers.



Experience:
3 years required
Skills:
Project Management, Digital Marketing, Market Analysis, English
3-5 Years of Experience in Project Management
Bachelor's degree in Engineer or business-related fields is required
Experience in CRM, POS (Point of Sales), e-commerce, Digital Platform
Having Good Presentation skill both Thai-English
Data analytic skills



Experience:
1 year required
Skills:
Database Administration
Male with age 22 -35 years old.
At least 1 years' experience in Oracle or SQL Server database administrator
Bachelor's Degree in Computer Science, Computer Engineering, IT or related fields.
Knowledge of structured query language (SQL), e.g. SQL.
Good communication and self-learning.



Experience:
10 years required
ปริญญาตรี ทุกสาขา
ถ้ามีความรู้ในด้านระบบ ไฟฟ้า และ เครื่องกล จะพิจารณาเป็นพิเศษ
ประสบการณ์ทำงานอย่างน้อย ๑๐ ปี และต้องมีประสบการณ์ในระบบขนส่งทางรถไฟฟ้าในระดับผู้จัดการแผนกอย่างน้อย ๕ ปี
มีความรู้และประสบการณ์ในการเดินรถไฟฟ้า
มีความรู้และประสบการณ์ในงานบริหารงาน
มีทักษะในการติดต่อสื่อสาร
เข้าใจและสามารถใช้คอมพิวเตอร์ได้อย่างดี



Experience:
5 years required
Skills:
SEO, SEM, Digital Marketing, English
Proven experience as SEO Manager, SEM Manager or similar role
Knowledge of standard and current SEO practices
Knowledge of HTML/CSS
Experience with SEO reporting and ability to calculate SEO metrics
Familiarity with relevant tools (e.g. Conductor, Screaming Frog, MOZ) and web analytics tools (e.g. Google Analytics, WebTrends)
Excellent verbal and written communication skills in English
Strong organizational, problem-solving and leadership skills working across departments and regions (Bangkok, San Francisco, New York, Los Angeles, etc.)
Analytical mindset with numerical aptitude
BSc/BA in Marketing, Business or related field
Must be Thai National or have a valid work permit

฿15,000 - ฿25,000, negotiable


Experience:
No experience required
Skills:
Good Communication Skills, Multitasking
Salary:
฿15,000 - ฿25,000, negotiable
เพศชาย-หญิง อายุ 22-25 ปี
วุฒิการศึกษาปวส.-ปริญญาตรีขึ้นไป
มีความรู้ความเข้าใจเรื่องการตลาด
มีความเข้าใจและสนใจงานในส่วนที่จะได้รับมอบหมายให้ดูแล
สามารถใช้งานคอมพิวเตอร์ได้เป็นอย่างดี



Experience:
1 year required
Bachelor's Degree or higher in Computer Engineering, Computer Science or 2+ years relevant work experience
Good Interpersonal skills, Team worker, Stress Tolerance, Service minded and self-driven
Able to coordinate with other teams and clients
Strong Software Development Skills in Javascript (NodeJS)
Familiarity with OOP design principles and MVC
Able to use RDBMS (MySQL or SQL Server is required)
Experienced with Linux/Unix commands
Experienced with git/GitHub
Experienced with SailsJS is a plus
Experienced with document-oriented database is a plus
Experienced with Docker is a plus
Experienced with Automated Testing is a plus
Experienced with CI/CD Tools is a plus
Ready to Learn and Grow with us



Experience:
No experience required
Skills:
Sales, Own Transportation and Driving Licence, English
Thai nationality, Bachelor's degree
At least 2-3 years experiences as Sales or Marketing function.
Experiences in selling transport distribution & Logistics is a plus.
Must be able to read, write and speak English very good level.
Computer skills (MS Office, MS Outlook, Internet & Email).
Flexible and be able to travel and work on mission or base in provincial areas.
Possess valid driving license is a must
preferred competencies:
Strong interpersonal and communication skills.
Well organized with systematic and able to prioritize effectively.
Be honest and hard working.


Experience:
No experience required
Skills:
Teaching, Good Communication Skills, Creative Presentation
เพศหญิง / ชาย อายุ 21 - 30 ปี สัญชาติไทย
กำลังศึกษาหรือจบการศึกษาระดับปริญญาตรี หรือ ปริญญาโท หรือ ปริญญาเอก ในสาขา วิทยาศาสตร์, ครุศาสตร์ / ศึกษาศาสตร์, วิศวกรรมศาสตร์ หรือเป็นผู้ที่มีความชื่นชอบและมีความถนัดในวิชาคณิตศาสตร์
หากได้รับรางวัลเรียนดี / เกียรตินิยม หรือเคยได้รับรางวัล / เข้าค่ายทางวิชาการ หรือได้เกรดเฉลี่ย 3.00 ขึ้นไป จะได้รับการพิจารณาเป็นพิเศษ
มีความสนใจในงานวิชาการสาขาคณิตศาสตร์ และมีความมุ่งมั่นที่จะพัฒนาการศึกษา
มีความคิดสร้างสรรค์ ชอบการเรียนรู้ พร้อมที่จะเรียนรู้สิ่งใหม่ ๆ เสมอ
มีมนุษยสัมพันธ์ที่ดี ซื่อสัตย์และรับผิดชอบต่อหน้าที่ ที่ได้รับมอบหมาย



Experience:
No experience required
Skills:
Electrical Engineering, Internet Security, Computer Security, Network Infrastructure
Age 23-32 years old.
Bachelor's degree or higher in one of these area of IT/ Computer / Network Engineering
At least 2-6 years working experience in MPLS Network or Internet Network: Include BGP, MPLS, OSPF / Internet Network and Routing / IPVPN Network / SI service / QOS/ SDN/NFV /Network security/ Shell script
Good Knowledge in IT system (eg. Access Control, Authentication System, VDI, LAN Management, Voice Gateway etc.) and Network Security
Good communication skills in English
Good negotiation and communication skills.
Business and Marketing general knowledge and idea will be advantaged.



Experience:
No experience required
Skills:
.NET, Java, C#, English
Male or Female age not over 30 years old.
Bachelor degree or higher in Computer Science, Computer Engineer, Information Technology, or any related fields.
Hands-on programming experience and proven knowledge of JAVA or C# or ASP.NET or PHP or Mobile Technology etc.
Experience in database programming on SQL Server and/or Oracle.
Self-motivated, service mind and proactive
Good team player and quick learner
Good analytical, communication, and presentation skills.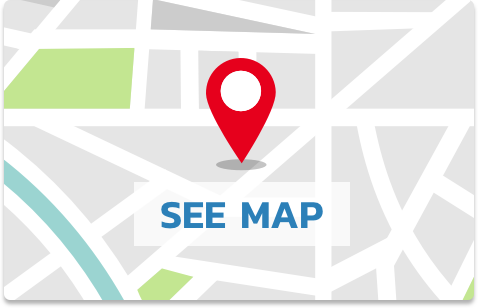 Withfluence, Inc.
President Tower
Benefits
Professional development
Job training
Learning & Development Opportunities