Company overview
Industry:
Clothing / Textile
Winimex Industry is Chemical Distributor to Various kinds of Industries such as Textiles Industry , Plastic Industry , Metal Industry , Paper IndustryRead more
There are no jobs for this company. Below are the jobs that you might be interested in.
Upload your resume.
Get found by the Employers.



Experience:
1 year required
Job Purpose.
Overall onsite from customer call until job completed.
Review on site process.
Work with ASP (Authorize Service Partner) to develop and enhance on-site partner.
Technical Training.
Technical support specializes for Epson Product for End User, SI, ASP (Authorize Service Partner) and Call center team (new product, refresh and update technical knowledge).
Advisor for any technical knowledge concerns and continue to monitoring their technical skill.
Regular visit ASP (Authorize Service Partner) and on the Job training to get more knowledge support and get more experience sharing.
Support spare parts.
Responsible for standardize spare part forecasting calculation.
Implement solution to support any spare part shortage cases.
Support spare parts refurbish process for product concern.
Installation new machine support.
Closely to support for installation new machine concern with sales team.
Attend technical training for skill up technical knowledge, update product information from Regional Office.
Male, Thai Nationality, Age not over than 37 years old.
Bachelor s/ Master s Degree in Electronics, Computer Engineering or related field.
At least 1 years of experience in customer and service support or IT product management.
Good command of English.
Able to travel domestic and international.
Working Hour: 8:30 - 17.30 (Mon - Fri).
Successful candidates will be given attractive remuneration package and career opportunities.
Please send your complete resume, stating expected salary and one recent photo to:
Human Resources Department
EPSON (Thailand) Co., Ltd.
42nd Floor, Empire Tower, 1 South Sathorn Road, Yannawa, Sathorn, Bangkok 10120
Tel. 0-2685-9888.

฿26,860 - ฿35,810, commission paid with salary


Experience:
No experience required
Skills:
Telesales, Sales, English, Thai
Salary:
฿26,860 - ฿35,810, commission paid with salary
We are seeking a dynamic and self-motivated Inside Sales/Telesales Executive to join our Tele-sales team. This exciting opportunity offers the ability to maintain, develop relationships with key customers and manage the promotion and strategic sales. You will be responsible for discovering and pursuing new sales prospects via sales calls and maintaining customer satisfaction.
Do you have a strong sales background and demonstrated sales success? If so, this may be the opportunity for you.
Utilizes sales tools and marketing resources to research customer businesses, past customer contact and product specifics to identify subsidiary opportunities.
Conducts sales calls/cold calls to identify new sales opportunities with potential Small to Medium-sized Enterprise accounts to identify customer business needs, introduce additional products and services and to retain current business.
Generates and qualifies sales lead opportunities within assigned territory through cold calling by positioning UPS products/services that is catered to support customer's business.
Manages, tracks and follow up closely with potential leads to ensure continuity which eventually leading to closure of business.
Develops complex sales strategies encompassing customers' supply chain and comprehensive pricing strategies that incorporate UPS's broad range of solutions.
Conducts face-to-face meeting with prospective customers as and when required.
Coordinates cross-functional support on service and billing issues for assigned accounts.
Maintains up-to-date knowledge of UPS products and services and well aware of competitors' strategies and capabilities to position UPS product advantageously.
Handles assigned portfolio of accounts with Average Monthly Revenue of less than US $1,000 or equivalent.
Possess a Bachelor's Degree in Logistics and Transportations / Marketing / Business or equivalent.
1 year of relevant sales experience in similar capacity or any service industries; prior experience and knowledge in selling Express or Freight Forwarding products/services will be advantageous.
Fresh graduates with the ability to demonstrate innovative and creative selling skills may be considered.
Excellent interpersonal skills with the ability to communicate effectively and able to work well with people at all levels.
Customer oriented, passionate, sales driven and highly motivated with the ability to understand customers' perspective and think win-win.
Proficient in MS Office applications ie. MS Word, MS Excel, MS Powerpoint.



Experience:
5 years required
Skills:
Finance, Accounts Receivable
ตรวจสอบเอกสารใบวางบิลจากบัญชีและสอบถามวันรับเงินจากลูกค้า.
ออกใบเสร็จรับเงิน และตรวจสอบความถูกต้อง.
ติดตามทวงถามยอดค้างชำระจากลูกค้า.
จัดทำแฟ้มเอกสารรับเงิน คือแฟ้ม RE, แฟ้ม QR.
ตรวจสอบรายละเอียดข้อมูลรับเงินในไฟล์ Media Booking.
ตรวจสอบ อัพเดทข้อมูลในไฟล์ AR.
จัดทำทะเบียนคุมเช็ค และจ่ายเช็ค.
ตรวจสอบ จัดเก็บเอกสารงานต่างๆ ที่รับผิดชอบให้ครบถ้วน.
ตรวจสอบ จัดเตรียมเอกสารบริษัทและประสานงานกับธนาคารเพื่อเปิดบัญชีบริษัท.
เพศหญิง/ชาย อายุ 27-35 ปี ขึ้นไป.
จบปริญญาตรี สาขาการเงิน บัญชี หรือที่เกี่ยวข้อง.
ประสบการณ์การทำงานด้านการเงินไม่น้อยกว่า 5 ปี.
มีความรู้ด้านบัญชีและการเงิน.
มีความรู้ด้านภาษีอากร.
สามารถใช้คอมพิวเตอร์ได้ดี.



Experience:
2 years required
Skills:
Digital Marketing, Creative Presentation, Facebook Marketing, English

฿22,000 - ฿30,000, negotiable


Experience:
1 year required
Skills:
Service-Minded, Fast Learner, Good Communication Skills, High Responsibilities, Multitasking, Teamwork, English
Salary:
฿22,000 - ฿30,000, negotiable
Blockchain is changing how we use and think about money. coins.co.th, the most trusted company in the Philippines and Thailand, is looking for you to join our rapidly growing team in Bangkok.
We are driven by the desire to influence people's lives. We enjoy doing work that matters. We believe that bold ideas change the world. We place great value on open communication, mutual respect, and continuous learning on the job.
We want to work with passionate, motivated professionals, as we build and continuously improve our product/s and work to improve financial inclusion in Thailand.
Our mission is to allow anyone to buy, sell and accept Bitcoin safely and easily. You will play a large, direct role in allowing us to realize this vision. We are looking for exceptional individuals with great people skills and are super passionate about making Bitcoin accessible to everyone.
Salary: 22,000 - 30,000 THB.
Willing to work in shifts (flexible time) /rotate schedule/weekend schedule (Working from home is negotiable).
Key Responsibilities.
Directly handle and respond to customer queries and concerns via live chat, emails and calls.
Analyze and solve customer issues and problems.
Assist with direct marketing and promotion of our business and products to the market.
Collaborate and communicate with the product engineering team to identify which issues and bugs require immediate attention.
Be the "voice" of the customers within the company.
Holds a Bachelor's Degree.
Shown extensive leadership and team work experience - Exceptional peoples skills/ Good communication skills/ Service mind.
Communicate with customers in English and Thai,.
Attention to detail / Passionate about Blockchain/financial inclusion.
A track-record of getting things done - drive, ownership and execution are core to our culture at coins.co.th.
0-1 year experience in customer service will be preferable.
Fresh graduates are welcome to apply.



Experience:
4 years required
Skills:
Branding, Digital Marketing, Event Planning, English
Develop content strategy and plan for all communications under FA Thailand and Thai.
League including advertising, promotional activities and PR etc.
Work hand in hand with creative and digital agencies to bring to life communication strategy and plan.
Create and keep the team up to date on the yearly media plan Work closely with client service team to assist sponsors on planning and implementing IMC.
Oversee all communications are executed in accordance with the plan and objectives.
Work with FA Thailand, Thai league, sponsors and the marketing team to create stadium, pitch- side and all on-location visibility/activation inventory and to ensure all executions meet the requirements.
Create annual media budget and ensure all expenditures are respected and within the Authorized budget.
Assist the sales/client service team on the compilation of all on-ground activation reports to the sponsors.
Brand steward of all entities under FA Thailand, Thai League and sponsors.
Work together with the Business Development Manager to identify new value added Sponsorship assets.
Over 4-5 years of brand marketing/ activation or advertising agency experience.
Bachelor's degree or higher in any field.
Good command of English.
Strong computer skills: Microsoft Office- Word, Excel, PowerPoint.
Creative and inventive, with a great eye for detail and excellent foresight.
Good understanding of ATL, BTL and digital media.
Ability to deal with situations requiring the assessment of priorities under pressure.
Football enthusiast (optional).



Experience:
3 years required
Skills:
Management, Service-Minded, English, Thai
Our Customer Service department at Booking.com employs over 7,000 people, speaking 43languages, across 18countries worldwide. We're looking for enthusiastic people managers who pair great leadership skills with management experience in a customer service or contact centre environment to join our growing team in our colourful Customer Service offices in Bangkok, Thailand.
As a Team Leader in Booking.com Customer Service, you'll empower your people to develop their customer service skills and progress in their chosen career path. This unique position is a great opportunity for an energetic and inspirational people manager to effectively lead, motivate and develop a team of around 15 talented multilingual Customer Service professionals.
Exercising excellent leadership and communication skills, you'll develop and coach an international team in an environment that embraces change, cultivates service excellence, productivity, teamwork and high self-esteem. In return, we'll offer you a competitive compensation package and an environment in which you can do your best work.
The offer:
Annual leave entitlement.
Quarterly bonus plan.
Work schedule provided 4-6 weeks in advance.
Catered lunch or dinner depending on your work schedule.
Booking.com discount.
Health insurance.
Continuous growth potential, and free and on-demand professional training courses.
Our scale, scope, commitment to our people and our high standards of integrity make Booking.com a great place to work. If you would like to be part of our team in Bangkok and think you can make a difference, click to apply and one of our team will be in touch.
Take ownership for team results and provide daily leadership to a team of multilingual agents to achieve department targets.
Be an effective change manager, who knows how to handle periods of change and lead a team through this by displaying motivating and encouraging behaviours.
Understand development needs and provide coaching, training and support to team members.
Effectively use business tools to monitor team performance, quality and adherence.
Create a safe and open team environment where regular and constructive feedback is encouraged.
Be a role model for company policies and procedures and ensure the team understands and adheres to them.
Be a voice for continuous improvement providing feedback on opportunities and proactively share best practices.
Collaborate with the recruitment team in the recruitment process and onboarding of new team members.
Handle guest (B2C) cases as required.
Minimum 3 years' plus experience as a people manager or team leader in a customer service or contact center environment;.
Strong interpersonal skills.
Experience leading teams in an international, customer-focused environment.
Strong work ethic; self-directed and resourceful.
Fluent English and fluent Thai language skills.
Solution oriented and result driven.
Proactive, flexible and capable of working independently as well as working in a team.
Good communication and analytical skills.
Ability to multi-task & a flexible attitude.
Eligible to work in Thailand (This position is only open to Thai nationals as there will be no work pass sponsorship for this role.).

฿25,000 - ฿70,000, negotiable


Experience:
2 years required
Skills:
Branding, Digital Marketing, Market Analysis, English
Salary:
฿25,000 - ฿70,000, negotiable
รับสมัครบุคคลที่มีความเป็นผู้นำ มีความคิดสร้างสรรค์ และช่างสังเกต สนใจในเทคโนโลยีใหม่ๆ
ติดตามข่าวสารเพื่อการพัฒนาสินค้าและกลยุทธ์ทางการตลาด.
เรียนรู้ ทดลอง เครื่องมือและโอกาสทางการตลาดใหม่ๆ เพื่อนำมาปรับใช้อยู่เสมอ.
วางแผนกลยุทธ์ สร้างสรรค์แคมเปญต่างๆ เพื่อภาพลักษณ์ของแบรนด์.
บริหารงบประมาณ และค่าใช้จ่าย.
ตรวจสอบข้อความ Art work สื่อ และ Keyword ต่างๆ ให้ถูกต้อง.
มีประสบการณ์ตรงตามสายงานจะพิจารณาเป็นพิเศษ.
เงินเดือนพิจารณาตามประสบการณ์.



Experience:
1 year required
ดูแลงานด้านการวางแผนการผลิตสินค้า ติดตามความคืบหน้าและกำหนดการส่งสินค้า.
ดูแลจัดการด้านการเจรจาต่อรองและการเสนอราคาต่าง ๆ ให้เป็นไปตามเป้าหมายบริษัทฯ.
ดูแลงานด้านการจัดหาวัตถุดิบ, วัสดุอุปกรณ์ ตลอดจน Suppliers ต่าง ๆ.
ประสานงานกับหน่วยงานต่าง ที่เกี่ยวข้อง.
แก้ไขปัญหาการซื้อระหว่างแผนกและซัพพลายเออร์.
สนับสนุนทีมขาย.
จัดทำข้อมูล และ เอกสารต่างๆ เช่น เปิด PO. รายละเอียดของสินค้าแต่ละ.
แสดงจำนวนข้อมูลในสต๊อกสินค้าที่ปรับยอดแล้วดูแลการจัดการ.



Experience:
No experience required
Skills:
Service-Minded, Good Communication Skills, Microsoft Office, English
THE BRITISH COUNCIL YLA PROGRAMME We are looking for apart-time who can work with us for more than 6 months.Workdays are fromThursday 4.00 PM - 8.00 PM and Saturday and Sunday 8.00 AM - 4.00 PM atChaengwattana, Srinakarin,Pinklao,Ladprao,Siam Square, and Chiang Mai Branch.
Come and gain experience in UK's international organisation for cultural relations and educational opportunities.
To coordinate the YLA.
Draft YLA Monthly Roster, match YLAs to teachers and arrange cover.
Assess YLA needs, participate in recruitment.
Before class each day, inform YLAs about events, activities, ad hoc matters, etc.
After class each day, give and receive feedback, inform about upcoming activities.
Ensure quality standards through YLA observations, performance management and arrange/deliver training.
Cover for YLAs in event of sickness, or as needed.
Improve engagement and communication between key stakeholders (parents, SCM, Academic team and YLAs).
To assist teaching staff both inside and outside the classroom:
Meet with teachers at the start of term to discuss the class routines, rules and behaviour management system. Assist with implementing these systems throughout the term.
Assist teachers with setting up and tidying the classroom and with wall displays of children s work.
Spend a few minutes with teachers discussing the class, activities and students before the lesson starts.
Assist with the production/preparation of resources and materials or help with administration tasks (when not required in the classroom).
Agree classroom role with each teacher before lessons begin and speak English in that role.
Play an active role and monitor learners and help create a supportive learning environment.
Help teachers to demonstrate classroom activities so that children understand what they have to do.
Motivate children to participate in classroom activities by demonstrating appropriate behaviour (e.g. singing, chanting, doing actions).
Monitor children during activities to make sure they are on task, and encourage and assist them where necessary, without doing the work for them.
Spend an appropriate amount of time with each student according to individual needs and those of the class as a whole.
Help the teacher deal with latecomers, hand out children s work and assist with checking and marking children s homework.
Get actively involved in group work to support, encourage and motivate children and set a good example.
Help children to communicate in English as much as possible through encouragement, praise and giving them the language they need to express themselves (e.g. if they say something in Thai, help them to say it in English).
Motivate children to tidy up at the end of the lesson to keep their bags organised and ensure the classroom and resources are ready for the next class.
Support children in keeping their notebooks and portfolios organised and up-to-date with the homework recorded in the homework diary.
Bring any sick children to the attention of the teacher so that appropriate action can be taken.
Make teachers aware of any relevant issues such as a child who has come to class unhappy, a child being teased by a classmate etc.
Contribute to the development, evaluation, and improvement of English language courses, materials and related services, through participating in meetings/focus groups and providing feedback to the Young Learners team.
To ensure parents and other caregivers are kept informed and high levels of customer satisfaction are maintained:
Build an appropriate rapport with YLs (positive but to remain authoritative E.g. not picking children up or other inappropriate behavior, speaking firmly -not shouting).
Ensure that all enquiries and messages conveyed by parents/guardians are always passed on to teachers as soon as possible.
Inform all stakeholders if a child is unwell and s/he is accompanied until the parent or caregiver arrives.
Be available &/ or support teachers to answer parent / caregivers questions before &/ or after class.
Forward all customer feedback to the SCM team on the day of receipt.
Parents and other caregivers non-teaching related queries are directed to SCM or Senior Teacher as appropriate.
Provide interpretation during consultations between teachers and parents / caregivers on request.
Assist in planning/delivery of Parent Orientation Days, Parent-teacher days and launch days.
Arrange appointments for meetings between BC teachers and parents after school as required.
Call parents/guardians of absent students within an agreed timeframe.
Call the parents/guardians of students regarding academic or behaviour issues reported by the teacher.
Give out notices/letters to students.
Support admin team with pre- and end-of-term preparation.
Share information about new initiatives and daily events and activities.
Actively engage students/parents about the advantages of attending clubs, activities & workshops.
Primary events are delivered to standards set by the Head of Young Learners and in accordance with corporate guidelines.
A record of attendance is kept for each event.
To maintain library and resources organize/improve system for lending books, especially during the yearly Reading Challenge:
Update stock & inventory records.
Assist children during library visits to help them choose books and ensure they follow the library rules.
Ensure children use the facility correctly and no damage is caused to materials.
Check quality of storybooks on a weekly basis and remove any poor-quality stock.
An undergraduate looking for a short time work experience.
Any field of study is acceptable.
Brilliant communication skills and customer empathy.
Self-motivated and passion to work.
Strong communication and interpersonal skills.
Love to work with children.
Good in English.
Thai nationality.
Salary
142 THB / per hour - Bangkok.
112 THB / per hour - Chiang Mai
Closing date for applications: 30 June 2019 (23:59 UK Time)
Only short-listed candidates will be contacted.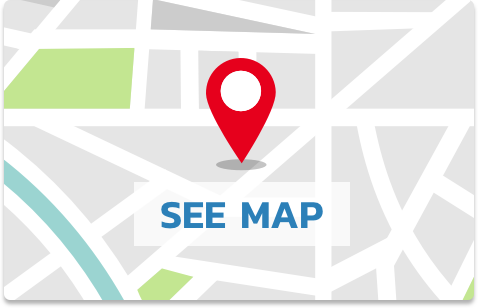 Winimex Industry Co., Ltd.
99/10-12 ม.13 กฤษดานคร 21 ถ.บางนา-ตราด กม.7 ต.บางแก้ว อ.บางพลี จ.สมุทรปราการ 10540
Benefits
Accident Insurance
Social Security
Annual bonus
Phone Allowance
Company uniform
Five-day work week
Maternity leave
Health Insurance
Transport Allowance